Ray Blum is a guy who gets things done, his friends say. He sees a problem, brainstorms a solution, and follows through.
The inspiration for his latest undertaking, Blum said, came from reading an Aug. 31 Wisconsin State Journal article that discussed the shortcomings of the Madison buildings that house emergency shelters for the homeless.
Blum, a retired Madison School District math teacher, said he was pained to learn that the dozens of single women who sleep each night at the Salvation Army shelter do so on cots in the building's gym with no privacy. It reminded him of being a young soldier in the Army and feeling intimidated when faced with a similar single-room setup.
"That's when this idea just popped into my head," said Blum, 69, of Fitchburg. Within days, he and a couple of friends had drawn a blueprint of a movable partition with a fabric privacy screen. Within a week, he had the blessing of the Salvation Army to create a prototype.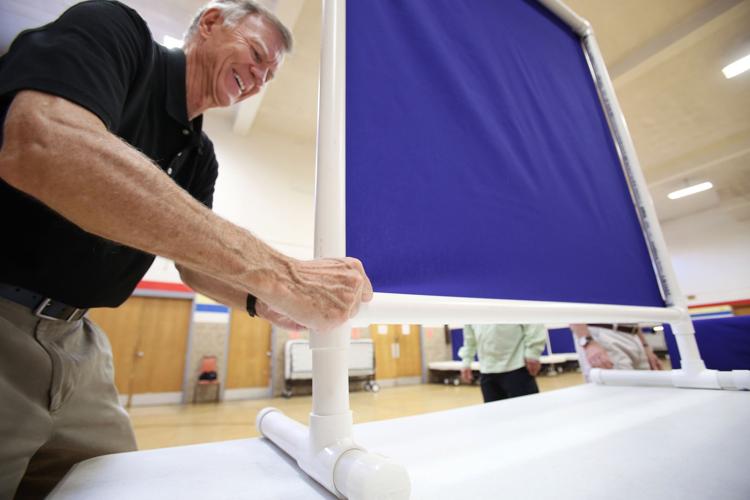 Ultimately, about 20 people came together on the project. Hundreds of volunteer hours later, shelter guests now have 60 of the lightweight dividers to place next to their beds.
"It's such a great idea, and I'm so thankful to them for doing this," said Debra Coleman, 42, who has been staying at the shelter for about a month.
Coleman said the partitions give her a greater sense of personal safety and more confidence that her possessions will be secure next to her. She's also sleeping better, she said, because the curtains block out some of the safety lighting that is left on in the gym overnight.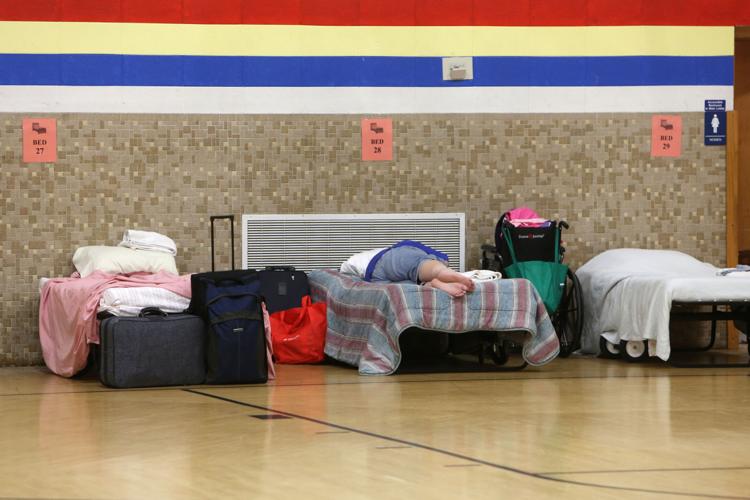 'I want to do this for you'
The shelter, 630 E. Washington Ave., originally was a Catholic school. The gym can accommodate up to 45 single women each night. Homeless families stay in other quarters in the building.
Shelter manager Melissa Sorensen said that while the Salvation Army routinely benefits from people's generosity, the scope of Blum's endeavor and his ingenuity were unusual.
"It's not often that someone thinks of an idea and comes in and says, 'I want to do this for you,' and then does everything," she said. In the Aug. 31 article, Sorensen had mentioned her wish for partitions so that women could have a measure of privacy when they recline.
Blum said he also was struck by a quote in the article from Jill Pable, a professor at Florida State University who studies the design of homeless shelters. Pable had said that "privacy is the No. 1 quality that persons who reside in shelters tell me they need — the ability to withdraw."
You have free articles remaining.
Blum said the partitions seemed like something he could tackle, because he had built things out of PVC piping before, and he sews a lot.
"Yet I knew it would be a massive project," he said. "Fortunately, I have a lot of caring and talented friends."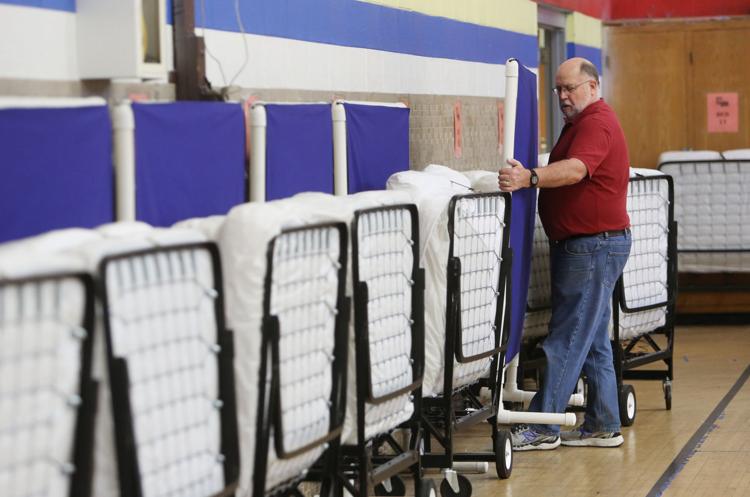 Many hands join
Among those who got a call from Blum was Madison business owner Tom Rutlin, a friend since long ago when they were classmates at Madison East High School. Rutlin, developer of the Exerstrider walking poles, contributed his expertise in carpentry and product design.
"Ray is like Tom Sawyer," Rutlin said. "He gets an idea and pretty soon he's got all of his friends helping."
The two of them, along with Steve Schumacher, John Kalson and others, cut and assembled the 600 segments of plastic pipe that make up the frames. Kalson documented the project and created an online photo journal.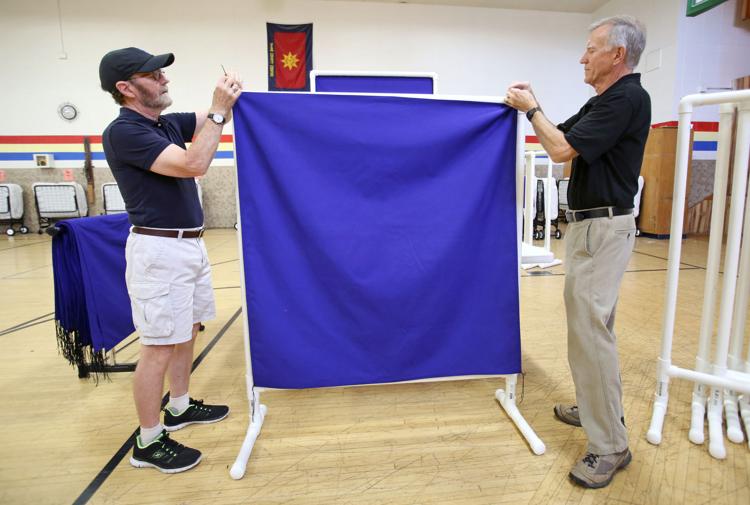 The fabric for the screens was cut in the workshop of Paul Fieber, an award-winning kite designer who is Blum's neighbor. The Hat Ladies, a local group started by Nancy Daly that sews thousands of free hats each year for schoolchildren, hemmed the screens and sewed on the cords that attach the fabric to the frames. Both Blum and Fieber sew with the group, too, calling themselves Hat Gentlemen.
Materials were provided at a discount by Home Depot and Jo-Ann Fabrics, Blum said. UW Health covered the roughly $2,000 cost after learning about the project through a friend of Blum's.
"When you're as old as I am, you know a lot of people who can help," Blum said.
Blum was the 1994 Wisconsin Middle School Teacher of the Year. After retiring from the classroom in 2002, he performed at school assemblies across the state as "Professor Numbers," using magic and humor to make math exciting.
Now fully retired, he is a regular volunteer at American Family Children's Hospital, where he entertains patients and their families with magic tricks.
The Salvation Army is proposing to raze the inefficient, resource-draining shelter and replace it with a five-story structure that would modernize shelter services and add a range of affordable and market-rate housing.
The proposal has just begun making its way through the city approval process. The organization's leaders have said a new facility likely would not be ready until mid-2018 at the earliest.
Sorensen said the partitions are versatile enough that they could be deployed for any number of community uses if the Salvation Army's new facility does not need them.