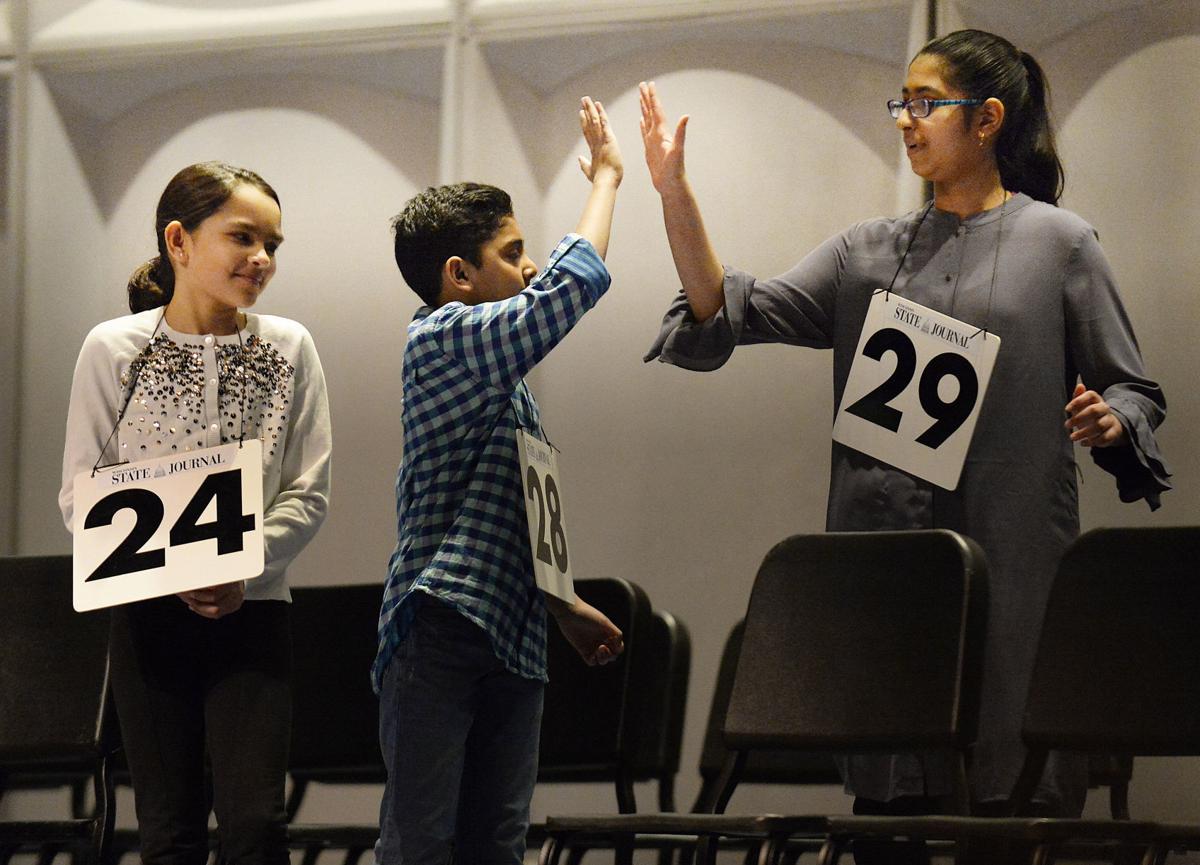 All of the eight competitors from Wisconsin in the Scripps National Spelling Bee were eliminated during the preliminary rounds Wednesday.
Seven of the eight Wisconsin competitors in the spelling bee passed the second spoken round of preliminaries, but failed to earn the points necessary on the written spelling and vocabulary test.
The top three spellers from the Badger State Spelling Bee, which is sponsored by the Wisconsin State Journal, and five other Wisconsin students, who used an online entry test on the spelling bee website, traveled to National Harbor, Maryland, to compete in the national bee.
All eight passed the first spoken round of the preliminaries Tuesday to move on to Wednesday's spoken round.
In the second spoken round, eighth-grader Hanna Ghouse, of Kenosha, spelled "juvenile," meaning physiologically immature.
Fifth-grader Immanuel Goveas, of Menomonee Falls, spelled "sapience," meaning wisdom.
Fourth-grader Maya Jadhav, of Fitchburg, spelled "Levantine," meaning from countries bordering the Eastern Mediterranean Sea.
You have free articles remaining.
Ghouse and Goveas tied for first in the Badger State bee. Jadhav placed third.
Eighth-grader Martius Bautista, of Fitchburg, spelled "microseism," meaning a feeble recurring earth tremor. Bautista had won four consecutive All-City Spelling Bees in Madison but did not compete in the competition this year.
Eighth-grader Ryan Raether, of Thorp, spelled "deforestation," meaning the action of clearing forests.
Seventh-grader Kieran McKinney, of West Salem, spelled "depravity," meaning a corrupt act.
Sixth-grader Spencer Phillips, of McFarland, spelled "hertz," meaning a unity of frequency equal to one cycle per second.
Eighth-grader Ronald Walters, of Onalaska, was eliminated after he misspelled "Disneyesque," meaning resembling or suggestive of works by Walt Disney or his organization.
The 41 finalists, who scored at least 28 points in the preliminaries, were announced following the second spoken round.
The finals will begin Thursday at 9 a.m. and can be viewed on ESPN2. The end of the finals will begin at 7:30 p.m. and can be viewed on ESPN.