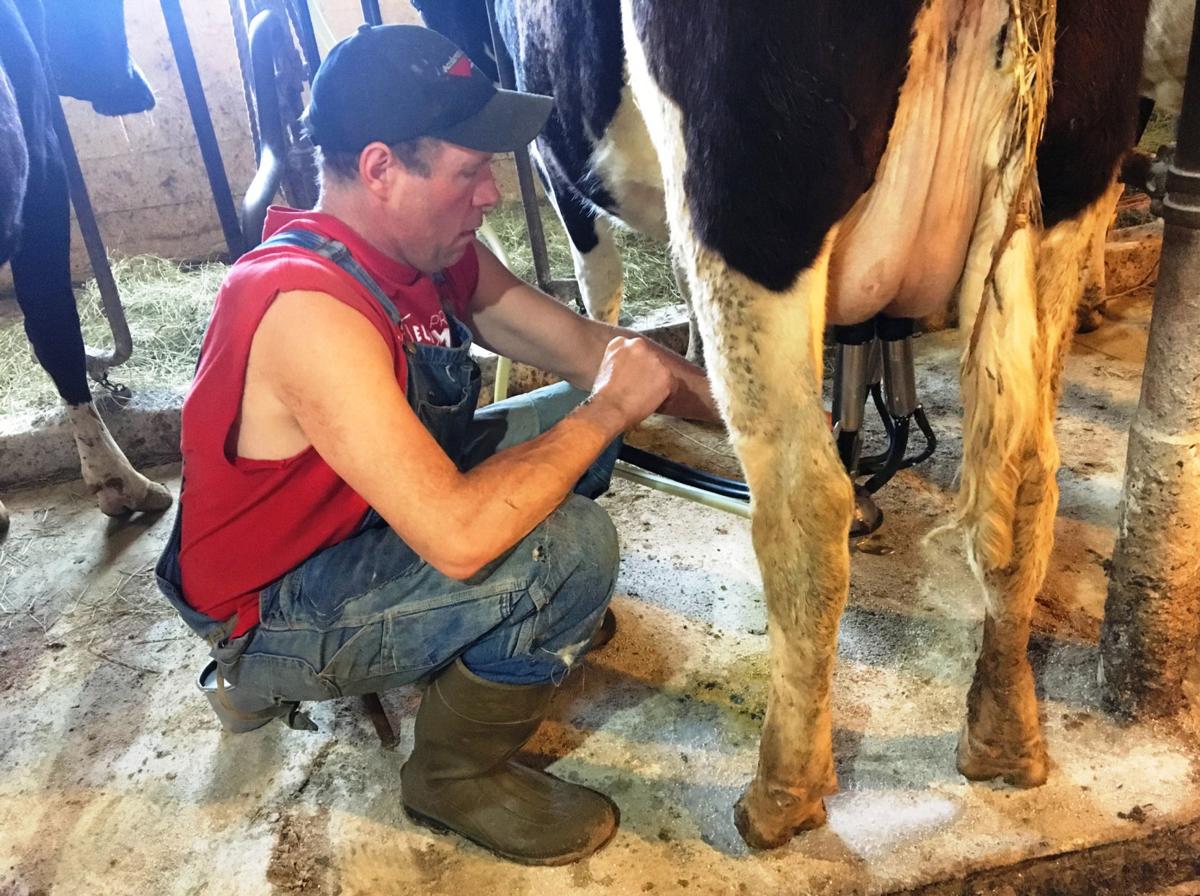 When larger and well-managed dairy operations in other parts of the country were threatening to steamroll Wisconsin's sagging dairy industry about 30 years ago, it began making some radical changes recommended by a group of industry experts that made it more economically viable and ensured the state's continued status as "America's Dairyland."
With the state dairy industry at a crossroads once again, a new group of state experts will soon begin meeting and eventually make recommendations that the group's leader is hoping will put the state dairy industry back on another strong track. But he also acknowledged it's unfair to ask the group to match some of the spectacular recommendations made by the first group.
An emphasis on making specialty cheeses — the cornerstone of the state cheese industry — and expanding product development of whey, a key dairy export, were two of the 75 recommendations made by the Wisconsin Dairy Task Force in a 1987 report. It also told dairy farmers to embrace some of the technology and methods that made the larger, well-maintained dairy operations in California so successful.
"I think we're in a good situation today because of what was done (by the first task force) back then. I sort of hope we can be half that good," said Mark Stephenson, director of dairy policy analysis at UW-Madison, who will lead the new group of experts dubbed by Gov. Scott Walker as Wisconsin Dairy Task Force 2.0.
Walker has asked Department of Agriculture, Trade and Consumer Protection Secretary Sheila Harsdorf and University of Wisconsin System President Ray Cross to fill out the group of industry experts that will seek solutions to some of the challenges farmers, milk processors and others in the state are facing during the crisis.
Back in 1985, the DATCP and UW System leaders also appointed the 33 experts to the group that met several times over 14 months before producing the report with its recommendations.
While the changes based on some of those recommendations couldn't stop California from moving past Wisconsin and becoming the nation's top milk producer in the early 1990s, Wisconsin still is home to more dairy farms than any other state and continues to lead the nation in cheese production by a wide margin. The state's dairy industry creates nearly 80,000 jobs and its annual economic impact of $43.4 billion is close to 50 percent of the state agriculture industry's total economic impact.
But the state's rural landscape is changing as plummeting prices for milk and grain have led some debt-ridden farmers to file for bankruptcy and many others are on the brink of collapse.
"This task force is an opportunity for the UW System, the state, and the industry to find new ways to advance Wisconsin's leadership role as the dairy state," Cross said.
Stephenson believes the low milk prices are symptoms of problems plaguing the industry and that the new task force will focus on solutions to those problems.
"It just feels to me as though we are at a rather significant turning point in the dairy industry," he said. "It's time to stop and evaluate and sort out the new directions for us."
For instance, after spending more than 30 years mastering the art of milk production, the industry needs to focus more on matching production with consumer demand, according to Stephenson. He also says it must embrace the complex export market and understand how issues like trade disputes affect it.
"It's about positioning ourselves to take advantage of the resources that we do have," he said. "That seems sensible to me in the longer run."
Stephenson says that saving the small dairy farms at the expense of the overall state dairy industry is not a good idea. "I'm not going to tell people that we should somehow try to freeze farm structure as it is today, that this is perfect, that you shouldn't let it change anymore. That, I think, would be real short-sighted," he said.
The UW Center for Dairy Profitability, which studies financial records of hundreds of farmers, sees profitability at all farm sizes, Stephenson said.
"What the records show is that bigger isn't necessarily better, better is better," he said. "When a farmer is a better cow manager and then maybe later becomes a better people manager and then a better manager of business and finances, he has both the incentive and the wherewithal to manage a bigger farm. So I think that the bigger farms have sorted out a lot of our better farmers."
But Stephenson believes there should always be a place for the small dairy farm in Wisconsin. "We have different business models. That means that some of these farms are going to be able to find a customer base that values things like organic, grass fed or some other connection that leads them to a smaller farm operation," he said.
The group also is expected to address how the industry must do a better job of selling their products and the new technologies used to make them, Stephenson says.
"We need to be cognizant of the changing consumer," he said. "The older generations were happy when somebody in a white lab coat stood up and told you, 'We've got years of research on this application. It's safe.' We'd say, 'OK, we believe you, that's good enough.' But the younger generations like the millennials don't care about the guy in a white lab coat at all. They care about what Susie Blogger says about the product. That's impactful and we have to be aware of that and think about it. It's not wrong, it's just different."
After studying the work of the first task force, Stephenson wants the new group to meet as often as the first group did and take as much time to identify problems and solutions. "So this is not a quick and dirty thing," he said.
Stephenson was working at Cornell University when the first task force's report came out. He recalled thinking it was "a silly thing" when he first read the recommendation to Wisconsin cheesemakers that they focus more on making specialty cheeses. Be he soon learned the task force had incredible foresight.
"Specialty cheeses were not that big a factor at the time. So part of it was strategy and movement in that direction and maybe part of it was dumb luck. But the American consumer really altered their tastes and preferences so that those two things came together, just like a hand in a glove. It was a great fit," Stephenson said.
Be the first to know
Get local news delivered to your inbox!