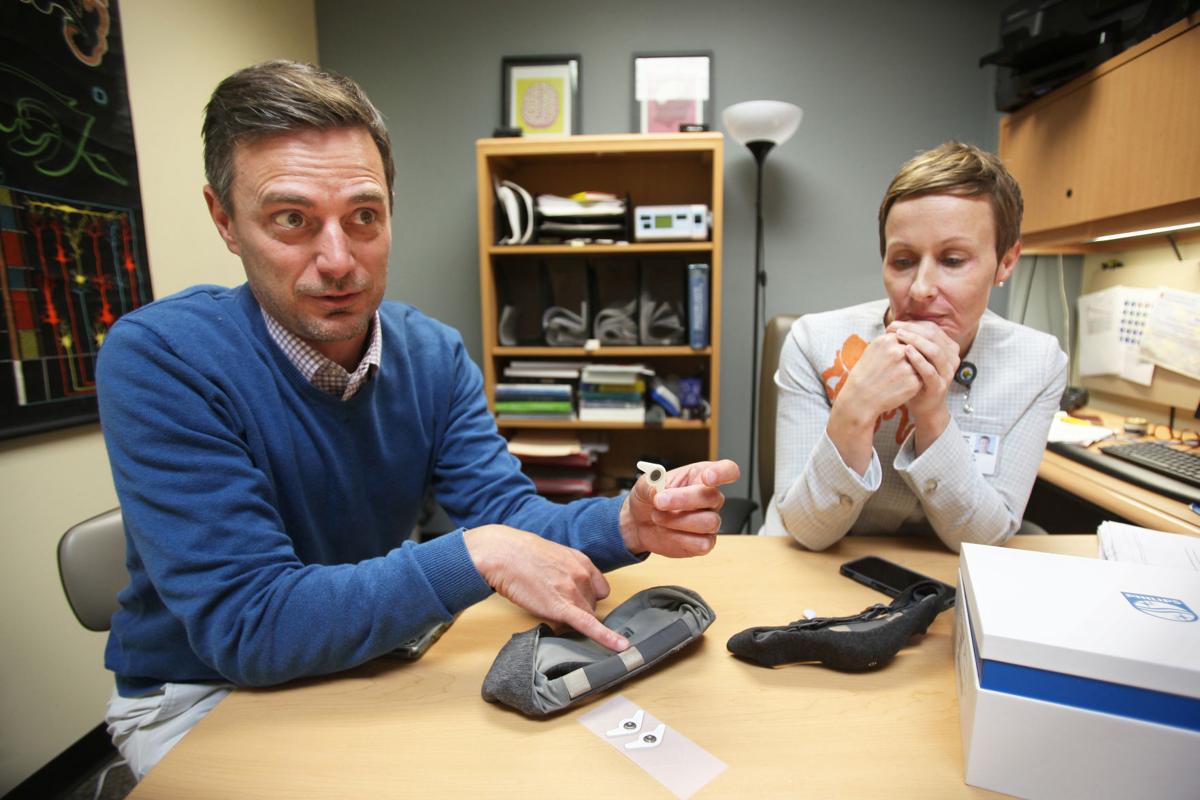 For those who wake up feeling groggy and tired after a full night in bed, a new "deep sleep headband" that got its start at UW-Madison could help make sleep more restorative and efficient.
The device works by tracking when the brain enters into the deepest stage of sleep, then playing a series of beeps to help the brain spend more time in that restorative stage, according to researchers at the Wisconsin Institute for Sleep and Consciousness, whose director, Giulio Tononi, came up with the science behind the technology.
Brady Riedner, an assistant director at the institute, said he hopes the headband can help enhance the rest of sleep-deprived teenagers, overachievers, older populations whose quality of sleep is diminishing and even astronauts, who are in a challenging environment for slumber.
"If you can make the sleep more efficient then people won't need to sleep as long, and when you do wake them up, they'll feel better," Riedner said.
UW-Madison is one of two test sites in a NASA-funded study starting in coming weeks to see if the headband can help astronauts sleep more deeply and improve their cognitive performance.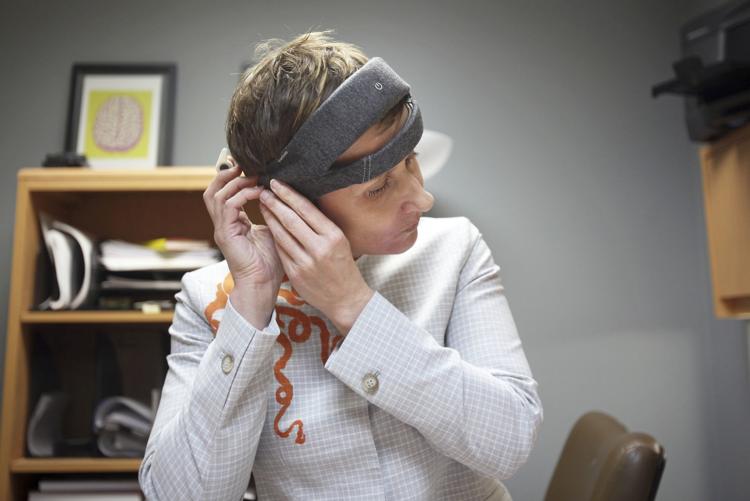 The soft, lightweight headband is already a commercial product called the SmartSleep Deep Sleep Headband that consumers can buy from Philips for around $400. It was released in the fall of last year.
Gary Garcia-Molina, a senior staff scientist at Philips and who is embedded in the lab at UW-Madison, has worked closely with researchers to turn their concept into the user-friendly product. The Philips version of the headband is what will be used in the NASA study.
Riedner, who is a co-investigator on the NASA study, said the sounds that come out of the headband are like a "safety signal" for the brain. While we're asleep, our brains subconsciously tune into our surroundings to assess for potential dangers throughout the night, he added.
"When your brain goes to check the outside world, it hears this kind of sing-songy type thing, like a metronome," Riedner said. "It's a sign that everything is fine, there's nothing out there to pay attention to."
'Happy tones'
But the sounds aren't what you might expect. It's not the sound of soft rainfall, a harp, a bubbling creek, white noise or Beethoven's 6th Symphony — although Riedner said they did try Beethoven.
The tones emitted from the headband are quick, bright beeps reminiscent of the sound effects in an old arcade game. Stephanie Jones, an assistant director at the sleep institute and co-investigator on the NASA study, called them "happy tones."
The rhythm of the beeps is intended to sync up with the "slow waves" of the brain that happen during deep sleep, Riedner said.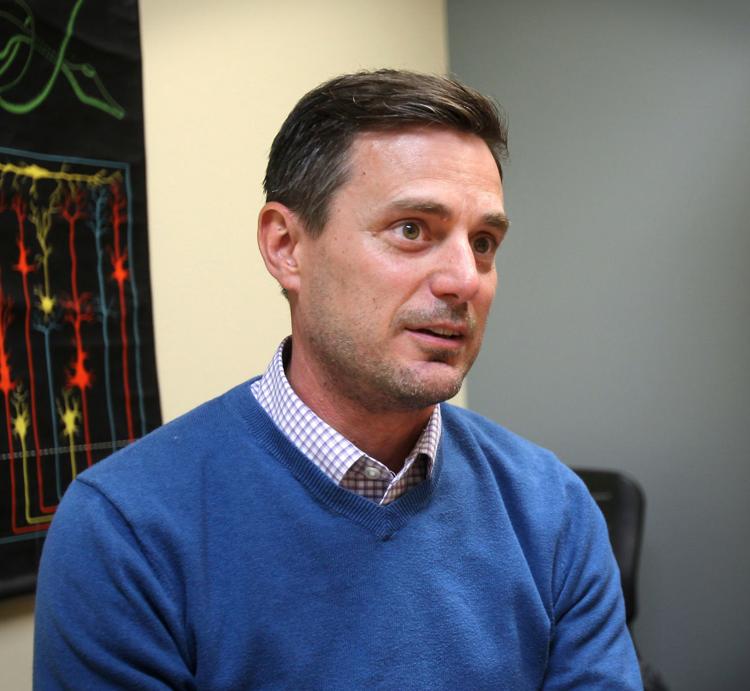 Slow waves are an electrical signal that the brain emits when in its deepest stage of sleep, Jones said. When people have more slow wave activity, their sleep will be more restorative and restful, Jones said.
"The more slow waves you have, the more deeply you are asleep," Jones said.
When the beeps from the headband sync up with the slow waves, it encourages the brain to produce more slow waves and sleep deeper, Jones said.
Effective so far
Riedner said sleep researchers have known that these types of sounds can impact brain waves since the 1940s. But it is a new development to have a device that can track people's brain activity, figure out when they are in deep sleep, and play the audio tones at the right time to enhance their sleep, Riedner said.
The device is also smart enough to stop playing the sounds if the person starts to wake up, Riedner said.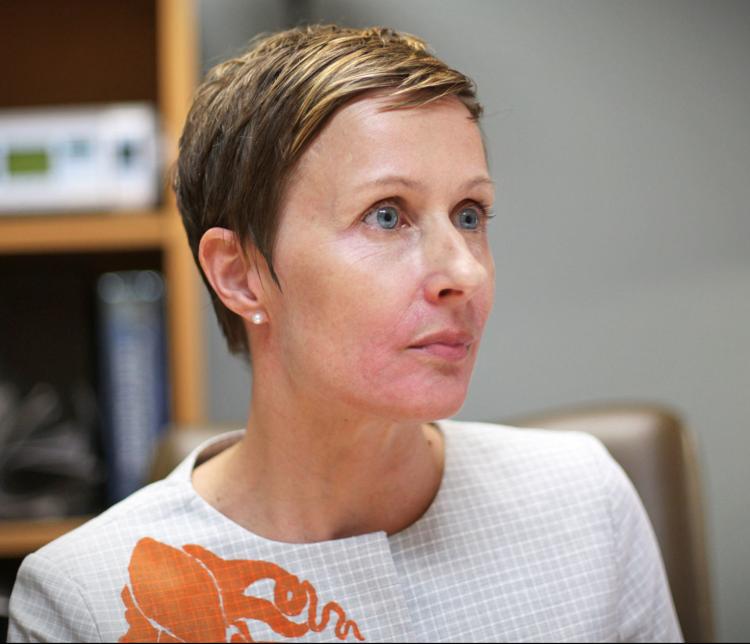 Also new is the ability to collect high-quality sleep data inside of the home instead of in a lab with an array of cords and stickers stuck to a person's head, Jones said.
"The technology has been there, but putting it into a package where we can send it home with people and test it is fairly new," Jones said.
In one study, around 30 adults between 18 and 40 who used the technology at home saw around a 16% increase in slow wave activity, Riedner said. For some, that meant they could wake up 15, 30 or sometimes 60 minutes earlier and still feel well rested, Riedner said.
But the technology is less effective in older populations, especially men, who have trouble getting to the deep sleep stage in the first place, Riedner said. If the subject doesn't enter deep sleep, the audio tones aren't triggered as often, he added.
Future research
Jones said researchers are going to study whether they can get the headband to work better for older populations. Jones and Riedner also plan to conduct a study this fall into how effective the devices are in adolescents, whose sleep cycles are often interrupted because they have to get up early for school.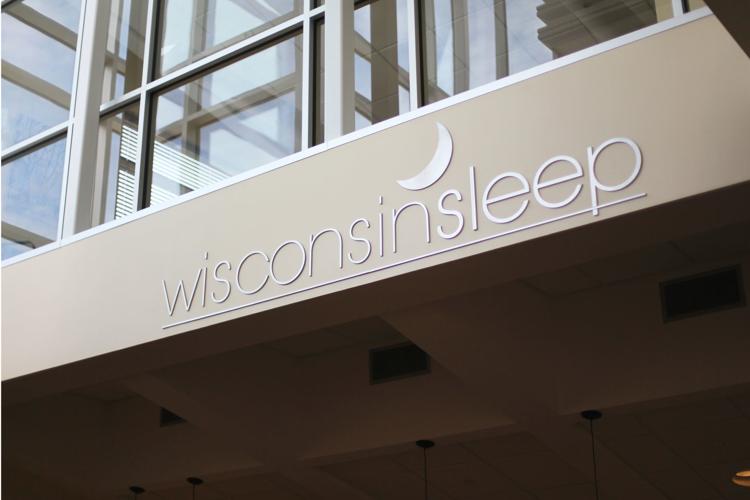 For the NASA study, 24 people will wear the headbands at home when they sleep. They then will perform a series of cognitive tests the following day to see if using the device can improve daytime memory, reaction time and overall mental performance.
Jones said even if the device doesn't end up working well for older populations or improving cognition, the amount of quality sleep data they will be able to collect is "amazing."
Riedner said almost everything researchers know about sleep is from studying people who are monitored overnight in a lab setting, which can be uncomfortable and unnatural.
Because of the new headband design, Riedner said, sleep researchers will finally be able to study "what sleep is like in the real world."
Be the first to know
Get local news delivered to your inbox!