SHULLSBURG – Mary and Mike Bradley would have fit in just fine with the miners who flocked to southwestern Wisconsin over 190 years ago to lay claim to the vast lead deposits.
By 1829, more than 4,000 miners called the region home and that year extracted 13 million pounds of lead. But they could be a secretive bunch, especially if they were trying to protect the location of a mother lode, a vein filled with the heavy, gray metal.
The Bradleys, the volunteer curators of the Badger Mine & Museum here, have a mother lode of a different kind. And just like the miners, are keeping a tight lid on their treasure, at least until July Fourth.
That's when two graphite and charcoal drawings believed to be from the 1830s and 1840s will get their first public showing after extensive work by conservators at the Wisconsin Historical Society in Madison.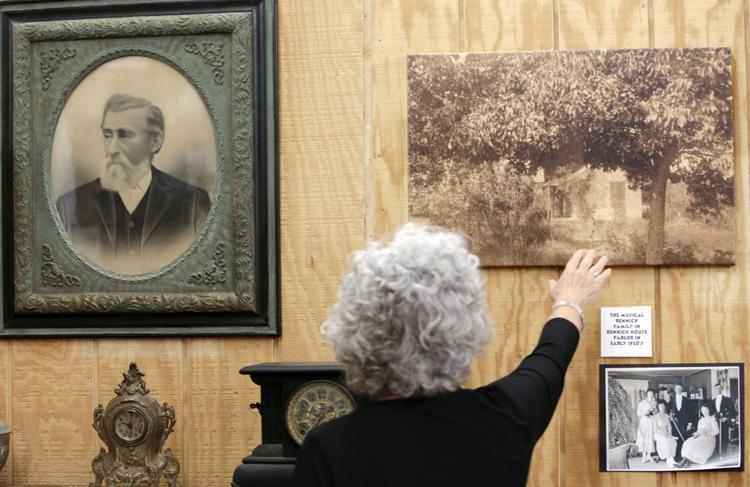 The drawings by Isaac Glines, a house painter and later editor of the Pick & Gad newspaper in Shullsburg, show a "birds-eye view" of what Shullsburg looked like in 1838. The second drawing is Glines' interpretation of mining operations in 1845-46 in nearby Gratiot's Grove.
The drawings, donated by decedents of Glines, are among some of the oldest in the state and a major addition to the museum that sits above a lead mine that operated below what is now Badger Park from 1827 to 1858.
The Bradlies invited us to Shullsburg last week to get a look at the drawings, but with the understanding that we would not take detailed photographs of the rare pieces of art. They didn't want Wednesday's unveiling to be compromised and are trying to attract as many people as possible to Shullsburg and to the museum and mine that are open for tours.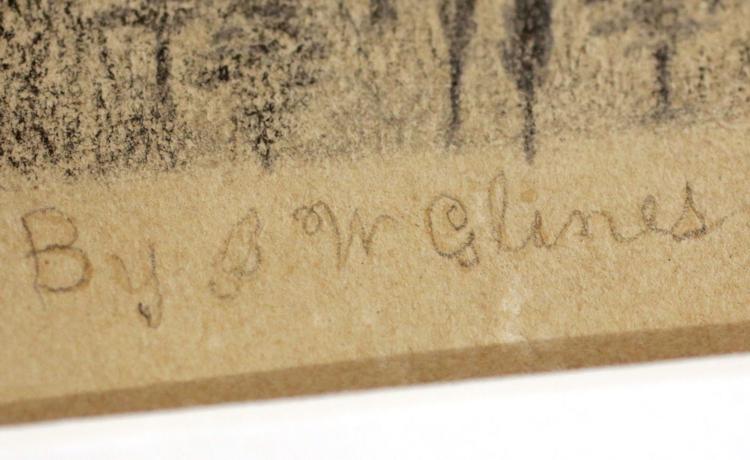 "The word is out that they're here, but we're not going to continue to be this secretive about it," Mary Bradley said. "We're trying to drive attendance. We want people to come here."
The drawings will be unveiled at 9 a.m. in a private, invitation-only ceremony at the Shullsburg Community Center but will then go on public display at the museum after the July Fourth parade until 6 p.m. Admission is $7. After Wednesday, the original drawings will be housed in the Southwest Wisconsin Room Archives at UW-Platteville, but prints of the drawings will be displayed in the original frames at the Badger Mine & Museum facility, 279 W. Estey St.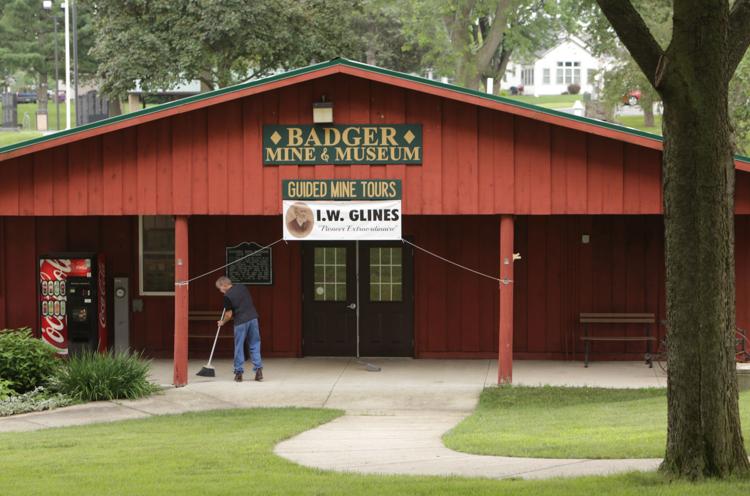 "Isaac Glines was a man of so many different trades," Mike Bradley said. "He was a gifted writer and when he started writing historical accounts of Shullsburg, he went into great detail about what was happening here in the 1830s, '40s and '50s and really delved into the whole mining process."
The Ho-Chunk, Meskwaki, Sauk and other Indian tribes mined lead for hundreds of years and traded with French fur trappers before the first white settlers, including Shullsburg founder Jesse Shull, arrived around 1818. The area boomed and by 1827, the year in which Shullsburg was founded, a full-on lead rush was underway and the town was on its way to becoming one of the region's most important communities.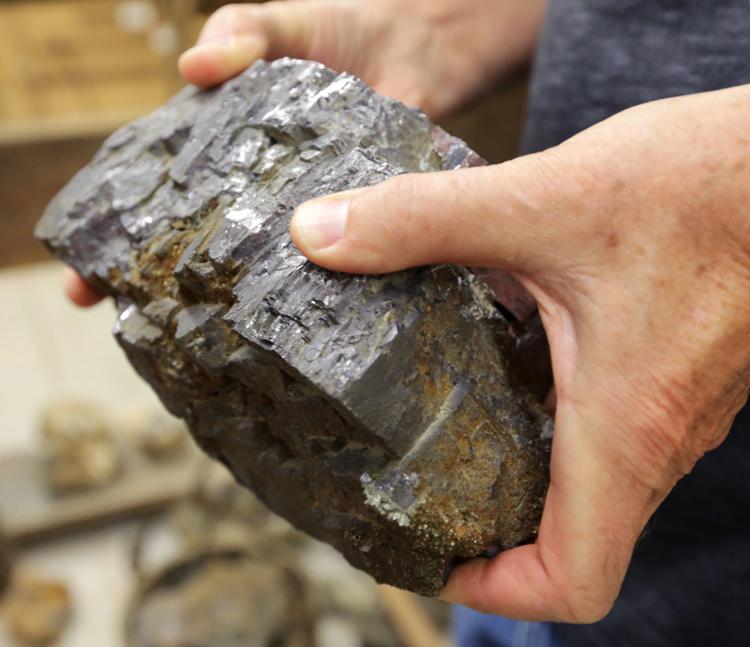 The settlers in what is now Lafayette County included Col. Henry Gratiot, who arrived just south of modern-day Shullsburg in 1827 in what would turn into Gratiot's Grove, a mining community that grew to more than 1,000 residents and was also home to a frontier fort. In 1835, Col. Gratiot built a two-story, stone house that today, after six years of restoration work by Chris Price and Heather Walker, is home to the Gratiot House Farm Bed & Breakfast, which opened in 2016.
You have free articles remaining.
Register for more free articles
Stay logged in to skip the surveys
The drawings by Glines have helped historians better understand the development of both Shullsburg and Gratiot's Grove.
"They're important because we have no visual documentation from that time," said Robin Carlson, a conservator with the Wisconsin Historical Society. "Because we didn't have cameras, the only thing you have is the artist who drew. So while these are naive artists that were making the drawings, these are the only images we have of that area from that period."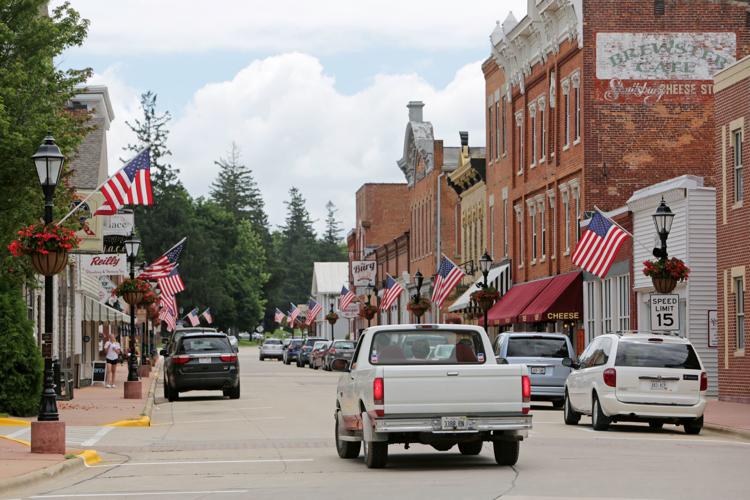 Glines' father, Joseph, came to Shullsburg in 1834 from Ohio and then brought his family, which included his son, Isaac. The return trip from Ohio to Wisconsin began in late 1835 by going down the Ohio River before they were stranded in St. Louis due to ice flows on the Mississippi River. They didn't arrive in Shullsburg until spring 1836.
The first drawing shows Shullsburg in 1838 and is 13 inches high and 18 inches wide. It includes roads to Gratiot's Grove, Irish Diggings and Stump Grove, denotes Badger Hill and the log homes of Joe Bean, Frank Senate and Beyon Gratiot. The drawing appears to have been later modified to include locations of the Brewster Block in the city's downtown, a public schoolhouse and St. Matthew's Catholic Church, built in 1841 by Father Samuel Mazzuchelli, a Dominican missionary priest, but replaced with the current stone structure in 1861.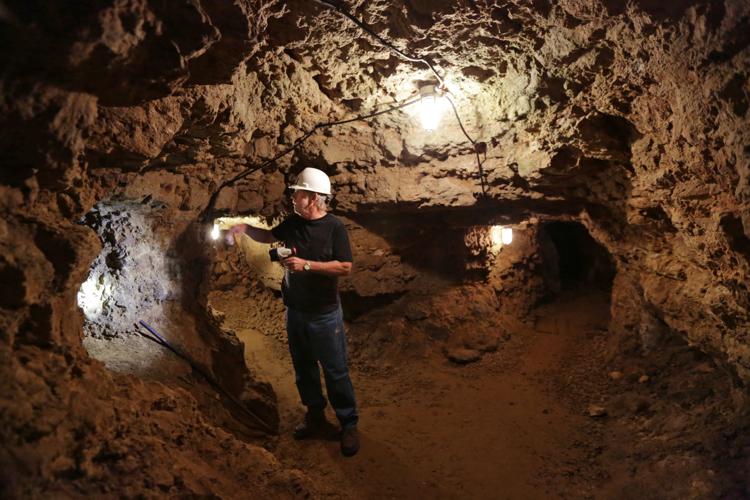 The other drawing, which measures 15.5 inches by 17.5 inches, shows three cabins, five men and three furnaces used to process lead in Gratiot's Grove. There are trees but also several stumps in the drawing which likely indicates the felled trees were used to fuel the furnaces.
"It was a smelting operation, but it became a ghost town in 1849," Mary Bradley said. "This whole community was populated by miners and when they heard about the (California) gold rush, they dropped everything and went west."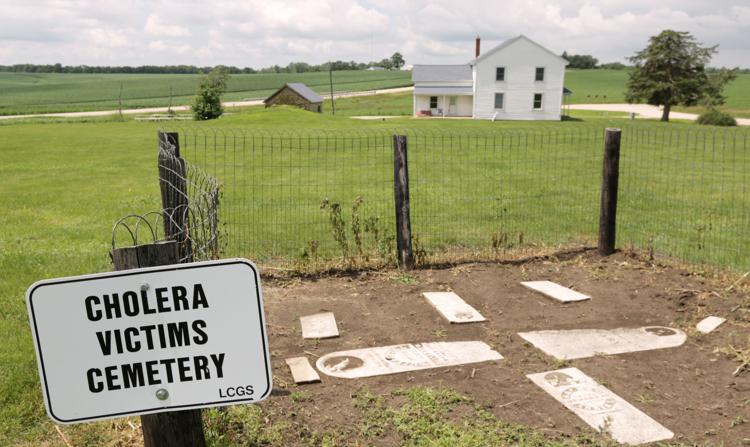 The drawings hung in the home of Glines that he built on Copeland Road outside of Shullsburg until 1979. Following the death of his granddaughter, Geneva James, who had been living in the home, the drawings were moved to the home of Glenn Matl, Glines' great-grandson and a skilled cabinet maker who lived in a home on East Church Street near the city's downtown. Matl died in June 2017 which led Matl's stepson, Bill Sefton, and his wife, Donna, of Blue Mounds, to gift them to the Badger Mine & Museum.
"These are very unique drawings," Carlson said. "They're not necessarily visually as appealing as (other early Wisconsin art) but they're still just as important. I doubt if (Matl) understood the true importance but he certainly (understood) the sentimental importance. I mean that's what it's all about. That's why we keep these things. "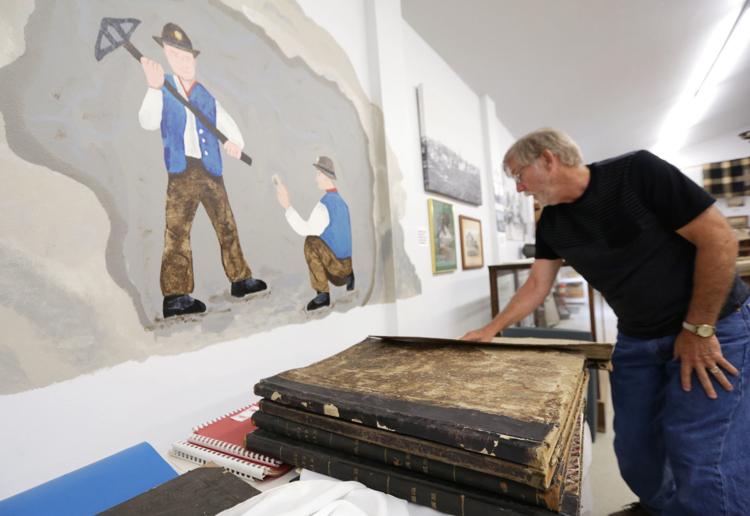 Carlson, who has been with the Historical Society for over 30 years, helped preserve the drawings along with conservator Chris Brown beginning in February. The drawings were in "poor condition," Carlson said, because the paper was brittle, there were stains from light and acid from the wooden frames in which they were hung. Small holes had also begun to form in the paper. The conservator work involved float-washing dirt out from the documents without disturbing the charcoal on the surface. The drawings were also placed on a vacuum table and lightly misted with water to remove foreign particles and stains while Japanese paper and homemade pulp were used to repair holes, Carlson said.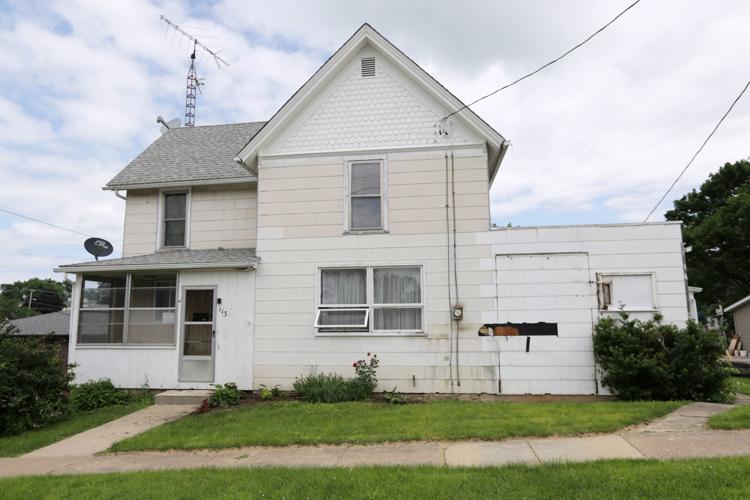 The drawings each could be worth between $30,000 and $70,000 based on the sale of other early Wisconsin folk art, Mary Bradley said. Matl's former house, in which the drawings hung for nearly 40 years, is assessed by the city of Shullsburg at $31,500.
"I describe them as our miracle artwork that they survived given the conditions" Mary Bradley said. "We're just so blessed that (Matl's) children understood his love of history and his love of Shullsburg."