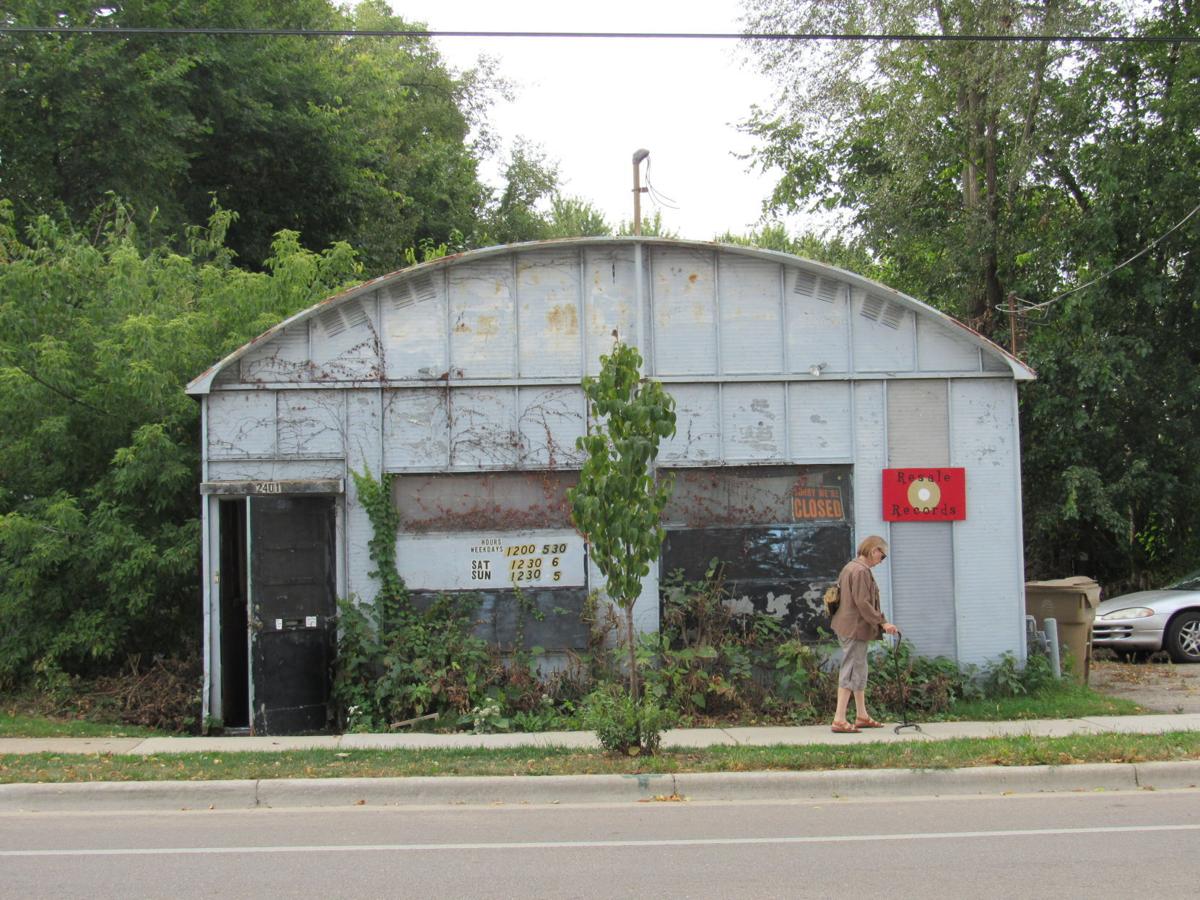 Eric Teisberg wasn't your typical retailer.
His Quonset hut-like store at 2401 Commercial Ave. could easily be missed or mistaken for something other than a record store. Vines grew on the building's exterior, the hours of the store were not always clear and the interior resembled more of a vinyl-centric garage sale than a nearly 40-year-old business.
Teisberg's Resale Records was unique for Madison and added to the working-class character of the Eken Park and Emerson East neighborhoods.
That character, however, is likely to be lost.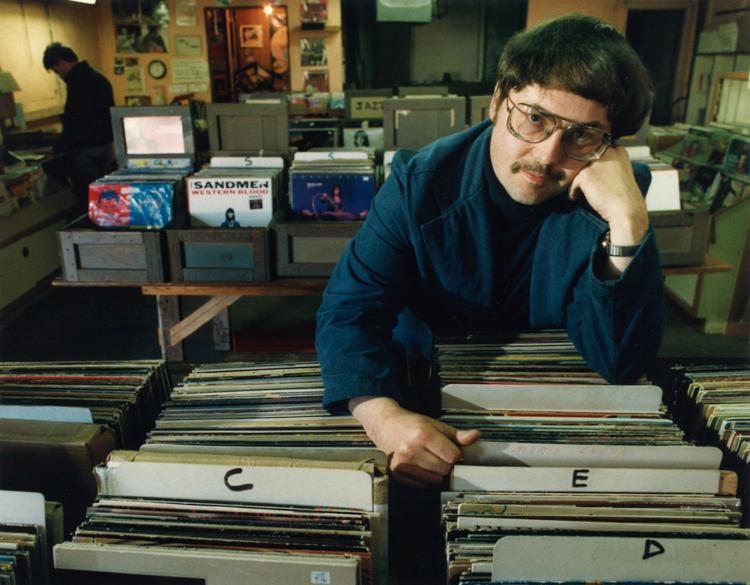 Teisberg, 61, died Sunday after suffering what is believed to be a heart attack while either entering or leaving the Tip Top Tavern, where he was a frequent visitor for the bar's Sunday evening open mic event. Teisberg collapsed just outside the front door of the tavernat the corner of North Street and Commercial Avenue, just a few hundred feet from his store, said Tip Top owner Ben Altschul.
"He was truly loved. He was creative, he was kind," Altschul said outside his bar Monday morning. "Eric just appreciated music. He truly was the music man of our community."
Teisberg had no children, was separated from his wife, who lives in Portage, and was living in the back of his record shop with his small, white dog, Snow. It's unclear what will become of the property and the thousands of records inside the shop, some of which were being sold on consignment, said Michelle Moore, a longtime friend who had come to the store Monday to take care of Snow.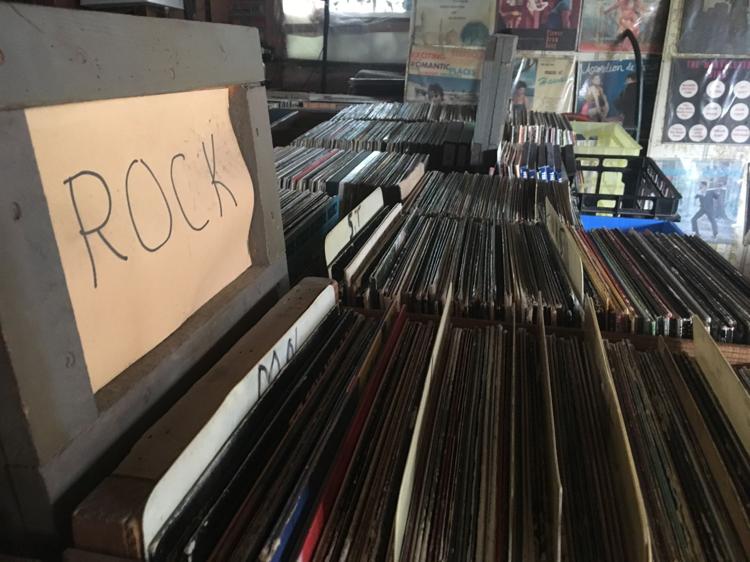 Moore fought back tears as she talked about Teisberg, whom she met 13 years ago. She said Teisberg had complained of chest pains last week but declined to see a doctor.
You have free articles remaining.
"The reviews you see of him on Facebook are just really generous even though the shop may not look very pretty," said Moore as she held Snow's leash on the sidewalk in front of the store. "He had a very loyal following of regulars who would come in. Even though he may have had just a little, he was just an incredibly generous person."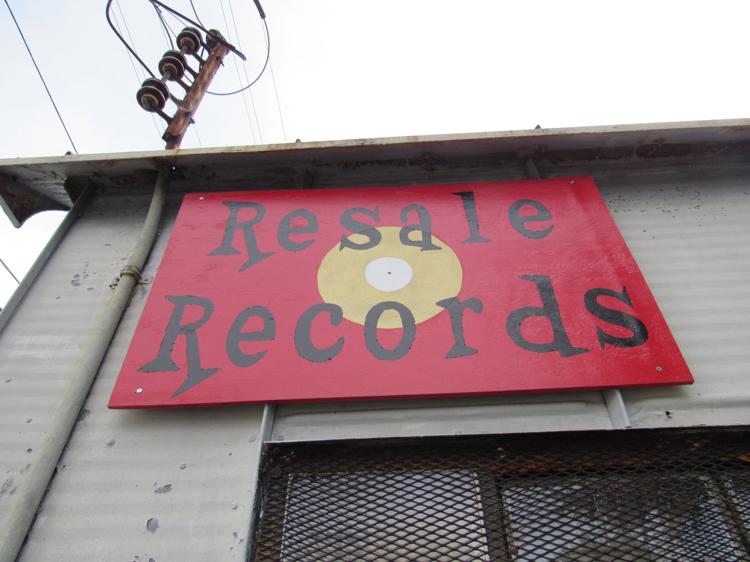 The shop is likely the oldest vinyl record store in Madison. It was founded in 1978, before B-Side Records opened its doors in 1982 and MadCity Music Exchange opened in 1981. Teisberg's store has a cracked concrete floor, white and purple curtains covered the windows and vinyl record covers, most of them from the 1950s, 1960s and 1970s, plaster the walls of the shop. However, two new red signs were recently added to the building's exterior to help promote the business.
"He clearly was in his element," Altschul said. "It was his life. It was open whenever he was up."
In recent years, Teisberg was living in the back of the store and had a hot plate, microwave oven and small refrigerator just beyond the $1 album section. When the weather turned cold, he would heat water to pour in the toilet to prevent water in the bowl from freezing, he said in a 2014 interview with Magnus Genioso for the Where@abouts podcast.
Teisberg said his father had purchased the building in 1977 so he could repair appliances but six months later died unexpectedly. Teisberg then used the space to open a record store, something he had thought about for years. When he was a child, his parents had given to him for Christmas a best of Herb Alpert and Henry Mancini album, which got him interested in music.
"It literally has become a museum. My second wife said it was my mistress," Teisberg told Genioso. "Whoever buys this place will level it. But, hey, nothing lasts in life."
In a 1990 interview with the Wisconsin State Journal about the arrival of the compact disc, Teisberg said that if CDs took over the industry he would continue to sell vinyl, a promise he held.
Dave Zero, owner of MadCity Music Exchange, said he first started going to Teisberg's shop when he was in high school in the early to mid-1990s. He didn't know Teisberg well but said Teisberg would price records based on whether he liked them or not, which is why Zero was able to score Gang of Four punk albums on the cheap.
"He was definitely the eccentric side of record collecting and the record store business industry," Zero said. "You had to have a sense of humor to want to dig through there."