Harry Whitehorse, the renowned Monona sculptor and painter, died Wednesday at Capitol Lakes in Downtown Madison, a pencil in hand almost to the end, his wife said. He was 90.
"He was very driven — driven to create art and beautiful things," said his wife, Deb Whitehorse. "He was very talented. He enjoyed creating something every day."
Whitehorse had been a resident at the assisted-living center for the past two years because of health problems, his wife said. But even there, hospice volunteers would help him continue to create his artwork.
"As long as he could hold a pencil, he tried," she said. "Even if it was just putting a line to paper."
Although he suffered from various ailments, the cause of death was "old age," said Deb Whitehorse, who is 33 years his junior and married the artist in 1993. Their daughter, June, is 23.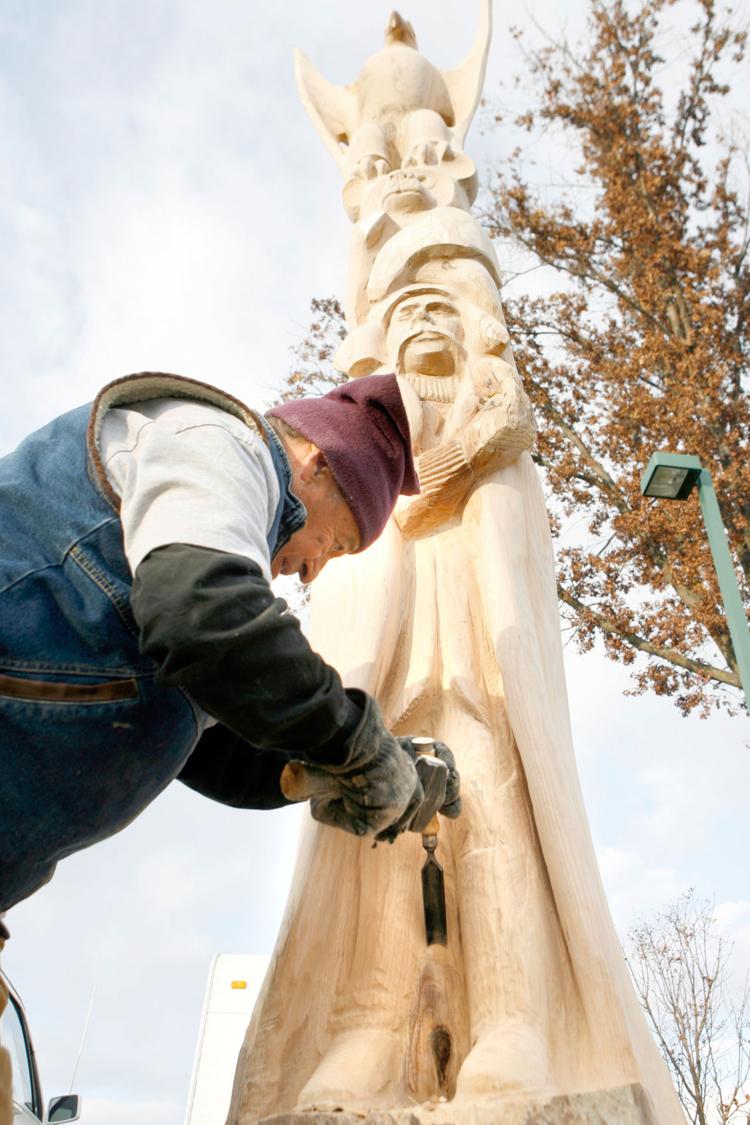 Deb Whitehorse said it was important for her husband to share his talents with others. The best example of this, she said, was in the first two years of the nearly 60-year-old Art Fair on the Square, where Whitehorse won awards for best sculptor and best painter.
"Everybody had signs, 'keep off, keep off,' and he actually put a sign up that said, 'please touch,' " she said. "He felt very strongly that whatever he created, he wanted people to experience, to be able to touch. He was very, very generous with the gifts that he had been given."
Deb Whitehorse said it was hard to say how many sculptures her husband produced over his career, but seven or eight are on public display around Madison, with others on view around the world. The works are documented on Whitehorse's home gallery website, harrywhitehorse.com. He worked in metal, wood and even snow.
You have free articles remaining.
In 1992, Whitehorse's dramatic sculpture "Ghost Warrior" was prominently displayed in the lobby of the state Department of Administration building at 101 E. Wilson St., when the building was newly opened. It's now back in Whitehorse's home gallery.
Whitehorse is known for his "Effigy Tree" carving, located on the Near East Side at Lakeland and Maple avenues along Lake Monona. He has a Ho-Chunk Family Tree carving at Thoreau School, a Fitchburg Veterans Memorial at Gorman Park, and the sculpture "One Child Spinning Through Mother Sky" at the Bayview Community Center.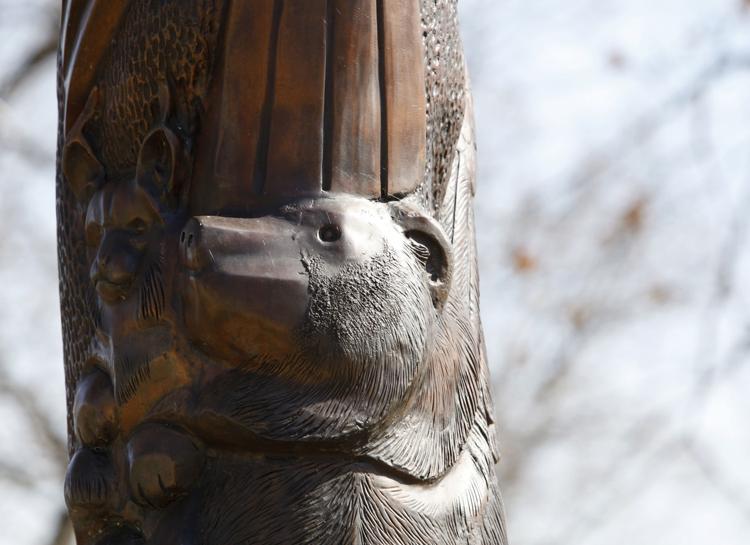 Art Shegonee, a member of the Menominee and Potawatomi Indian tribes and founder of the Call for Peace Drum and Dance Co., called Whitehorse's work "incredible."
"Anytime you would see him, he was always painting or carving or doing something. That man, he didn't sit idle for one minute. It was just amazing to watch him at work," Shegonee said.
Whitehorse was a Navy veteran of World War II who served in the Pacific theater. He owned and operated Chief Auto Body & Repair for nearly 45 years and built and drove race cars, his son, Greg, said.
His family has deep roots in Monona and Madison, where the former Schenk Middle School is named for Whitehorse's mother, Annie Greencrow Whitehorse, who was a noted educator.
"For the community and for the Ho-Chunk nation, as an Indian nation, I think we have lost a great artist, a great human being, because you are never going to see that type of artwork ever again," Shegonee said.
Whitehorse was preceded in death by his first wife, Marlene, and three children. He is survived by his wife, Deb, six children, and many grandchildren and great grandchildren. Visitation will be from 9 to 11 a.m. Tuesday, with funeral to follow at 11 a.m. at Monona United Methodist Church, 606 Nichols Road.