WATERTOWN — There were cheese omelets, pancakes and bottomless cups of coffee.
Some customers sat on the short stools that rimmed the counter while Pat Wuestenberg and Janet Stein came with their digital cameras for a few photos.
Amy Groves made a quick visit. She used her mid-morning break for a quick dash to this city's downtown to grab a bag of four HB sandwiches: hash browns, scrambled eggs, cheese, bacon and onions all crammed between the buns of a hard roll.
At the Chalet, the sandwich is a filling staple. And Groves and her co-workers at the Ira L. Henry Co. wanted to make sure their daily routine of making specialty boxes included, for one last time, the HB.
Breakfast on Wednesday at the small diner also included hugs, a few tears and lots of memories. After more than 70 years, the business, located just a few yards from the Rock River and a go-to spot for morning fuel and bar-time cravings, has closed to make way for a town square and maybe a hotel or mixed-used project that could include condominiums and retail.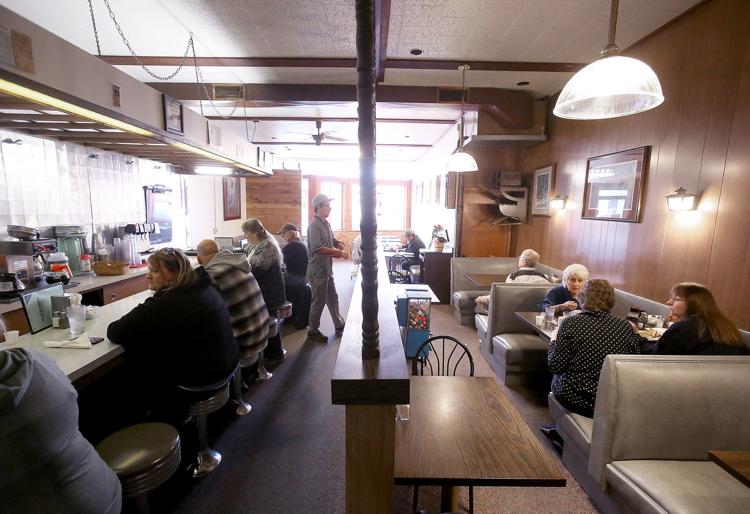 "It's very sad," Groves, 39, said of the longtime diner's demise. "Every place needs change. I'm not opposed to something new for the downtown area. It is needed. I just feel for these business people. They've been here for years."
But it's not just the Chalet. The Wisconsin Hearing Aide Center, a beauty shop, karate studio, Watertown Daily Times and Triana's Trophy Case are all moving.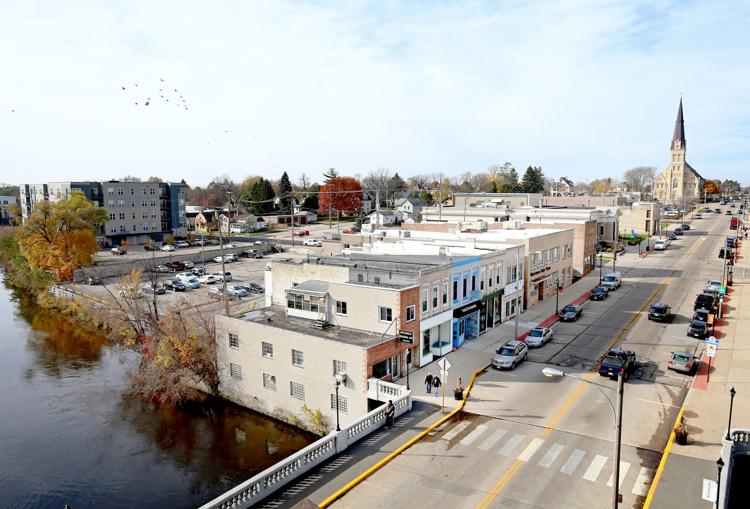 Change has come to the 100 block of West Main Street. And with it, a mix of emotions that range from frustration and uncertainty to hope and optimism.
The Watertown Redevelopment Authority is spending an estimated $2.2 million to purchase and provide relocation funds to the businesses so that the block can be cleared to better showcase the river and bring new energy to the historic downtown. At the same time, a developer is being sought to invest $8 million to $12 million into a hotel or mixed-use project adjacent to the square and across the street from the Watertown Public Library that is about to undergo a $10 million expansion of its own.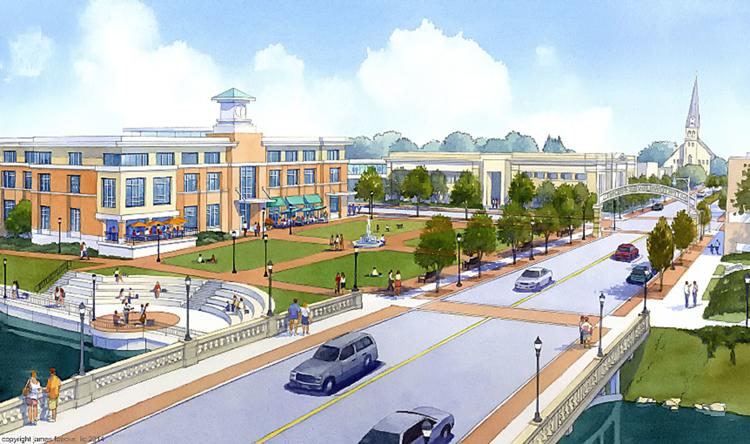 However, no proposals were submitted to the RDA by Friday's deadline. So, on Tuesday, the RDA extended the deadline to Nov. 30 for developers to make their pitch to the RDA.
"The economy is just very active and we're going to have to work a little harder to attract a developer to Watertown," said Kristen Fish, executive director of the RDA that was formed in 2014.
"We want to be careful about the development that's created on that site and we do want to take our time and choose a developer that will bring a high-quality development. This kind of project is not a game for the impatient. This is a transformative redevelopment project."
The businesses being displaced have a year to move out from the time they were purchased by the RDA. That means most will be gone by next September and October, although the Watertown Daily Times, which has been on its property since 1916, is scheduled to finalize its $650,000 sale and relocation agreement with the RDA next month, Fish said.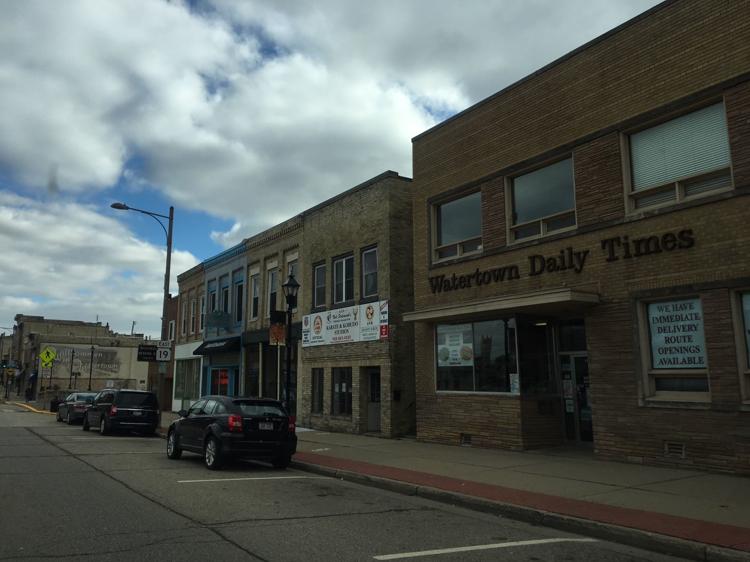 The newspaper, owned and operated since 1919 by four generations of the Clifford family, is searching for a suitable location and is focusing on the downtown. But even though the company no longer prints its paper in the Main Street facility, the company, with 30 employees, still uses 12,000 square feet of its 14,000-square-foot building. Finding the right spot for the business hasn't been easy and will likely cost the company an additional $200,000, said Kevin Clifford, who was named publisher nearly a year ago.
"It's hard to find a place to house all those people and be downtown where we want to be. We're struggling with that. It's not been an easy process," said Clifford. "The stress level has been very high. Change is OK. Just don't make it hurt."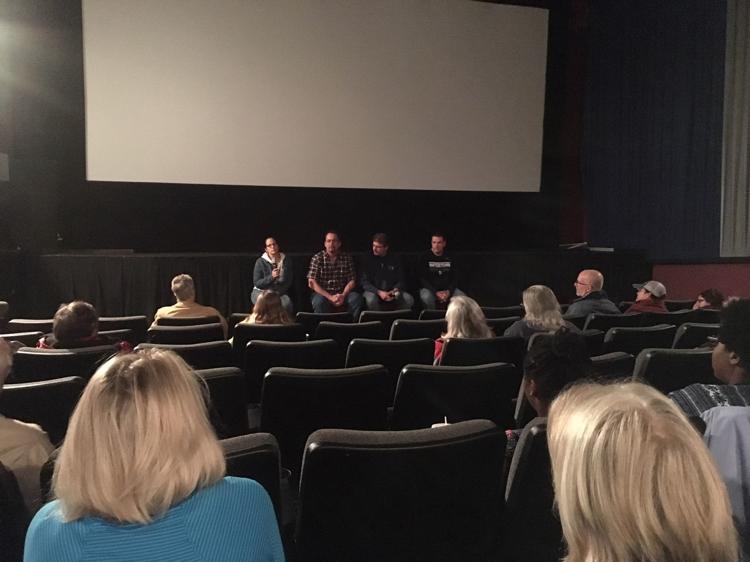 Clifford, who wore blue jeans and a long sleeve Watertown Goslings T-shirt, made his comments Monday night while seated on the stage of the Towne Theatre. He was joined by Ed Wolff, owner of the trophy shop, and Lisa and Roger Cutsforth, owners of the Chalet. About 60 people had come to the theater to watch "Little Pink House," a movie based on the true story of the use of eminent domain to take private property in Connecticut. Eminent domain was not used for the 100 block of West Main Street, but the business owners came to the theater to talk about their plights and plans and answer questions from the audience, which included other downtown business owners not on the redevelopment block.
"We're looking for a building on Main Street that does not exist," said Wolff, whose current store is at the corner of West Main and South Water streets. "Location is everything. If we're not on Main Street, we might as well close the doors."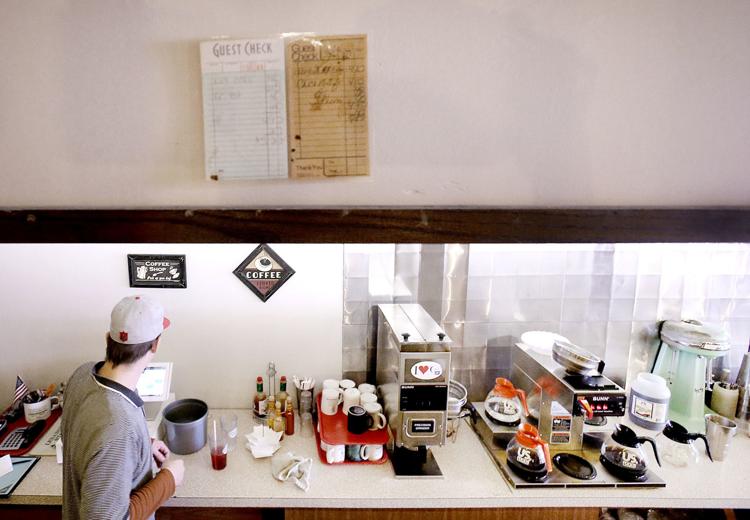 The Cutsforths purchased the Chalet in 2004 on a 10-year land contract. They paid it off just two months after city officials went public with their plan to redevelop the block. The Chalet building dates to 1856 and in the early 1900s was home to a ice cream and confectionery shop before becoming a restaurant.
The business has been known as the Chalet for 71 years, said Lisa Cutsforth, 53, who worked at the diner while in high school and after. For the past 14 years she opened the front door at 4 a.m., and at 1 a.m. on Saturdays and Sundays to serve the after-bar crowd. Her work also helped put her son, Jesse Koehler, through UW-Madison and law school at the University of California-Berkeley.
The Cutsforths, who received about $500,000 from the sale and in relocation costs are looking for another location but so far they have not found the right spot after closing on the sale Oct. 3.
"There are some people that are really gung-ho on the (redevelopment) project but there's a lot of people that aren't," Lisa Cutsforth said. "If they actually had a plan, it wouldn't be so disturbing."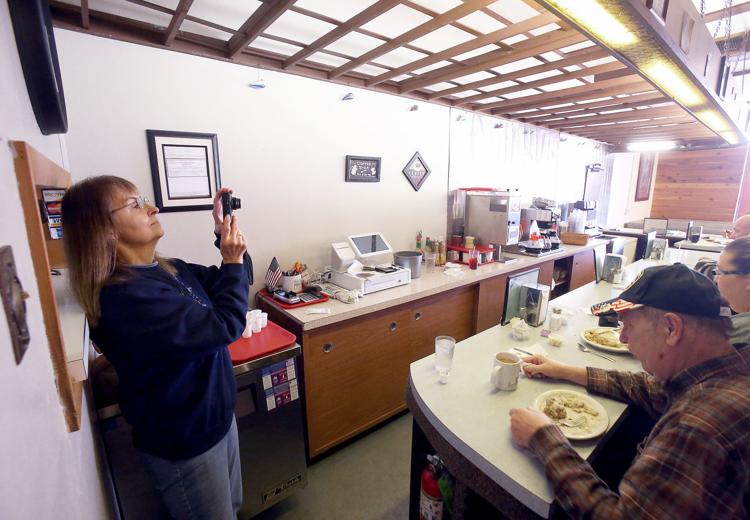 Watertown is a city of about 24,000 people and is known for its German heritage, parochial schools and its two dams on the Rock River that dissects the city that straddles the Dodge and Jefferson county lines. The downtown, where Zwieg's Grill is to the east and St. Bernard's Catholic Church towers over the west end, is still home to a furniture store, shoe store, a book shop, the movie theater and several other retailers. The former Kresge's building, now home to a pet supply store, is undergoing a major renovation, while at Lyon's Irish Pub, owner Jim Baade is in the midst of a more than $3 million project to upgrade the building and renovate a former ballroom into a second-floor restaurant.
But, like many other communities, much of the commerce has migrated to the city's edges with empty storefronts replaced with restaurants and service businesses.
A more than 30,000-square-foot, three-story building that for decades was home to Fischer's Department Store is now home to a bike shop but the second and third floors of the building are empty. The building, adjacent to but on the east side of the river, is for sale for $650,000. On the river's west side , across from the 100 block project, a group of private investors has been buying up property, including an old bowling alley, for more development, although no plans have been submitted to the city.
Mayor John David, whose family has operated a paint store in the downtown since 1895, saw development efforts in downtown Wausau about six years ago and is convinced that redevelopment of the 100 block of West Main Street in his city will lead to more development, add housing or much needed hotel rooms and make better use of prime real estate along the river. It also will enhance other private projects in the downtown.
"I thought the downtown needed a shot in the arm," said David, 71, a past president of the Watertown Area Chamber of Commerce and former vice president of the city's Main Street program. "The status quo does not work. It works for a while, but I can't think of anything that has stayed the status quo for 100 years. It's been a long process, but I think it's going to be great when it's done."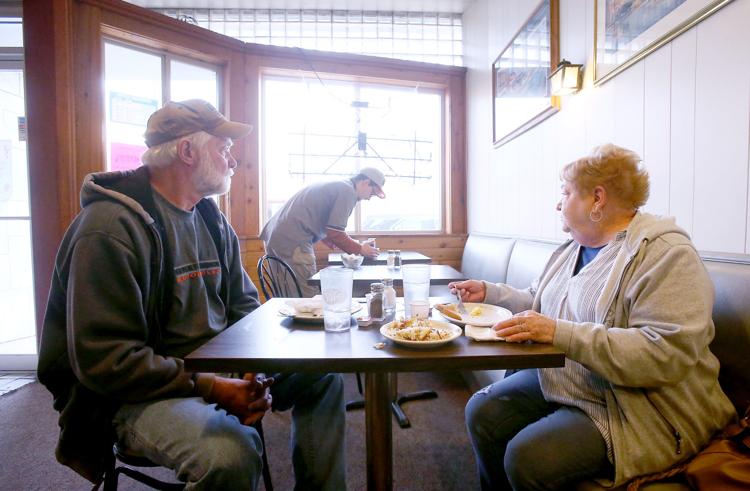 Back at the Chalet on Wednesday, Sandy Phelps, 68, sat with her husband, Craig, who spent 47 years working at Wis-Pak, one of the largest Pepsi Cola plants in the country. Sandy lived upstairs from the Chalet until she was 5 years old. Her father, Clarence "Tiny" LeMacher, owned the restaurant from about 1946 to the mid-1970s. Sandy Phelps began clearing tables and doing dishes as a child and, as she got older, began waiting tables.
The green Hamilton Beach malt machine, which was nearly new when she was in grade school, was still making malts on Wednesday.
"It makes a great malt. I told Lisa I want that," Phelps said, in between bites of hash browns. "I hate to see all of these buildings torn down. There's a lot of memories here."
[Editor's note: This story has been updated to reflect a correction. The original gave the incorrect costs for the expansion of the Watertown Public Library. The correct figure is $10 million.]