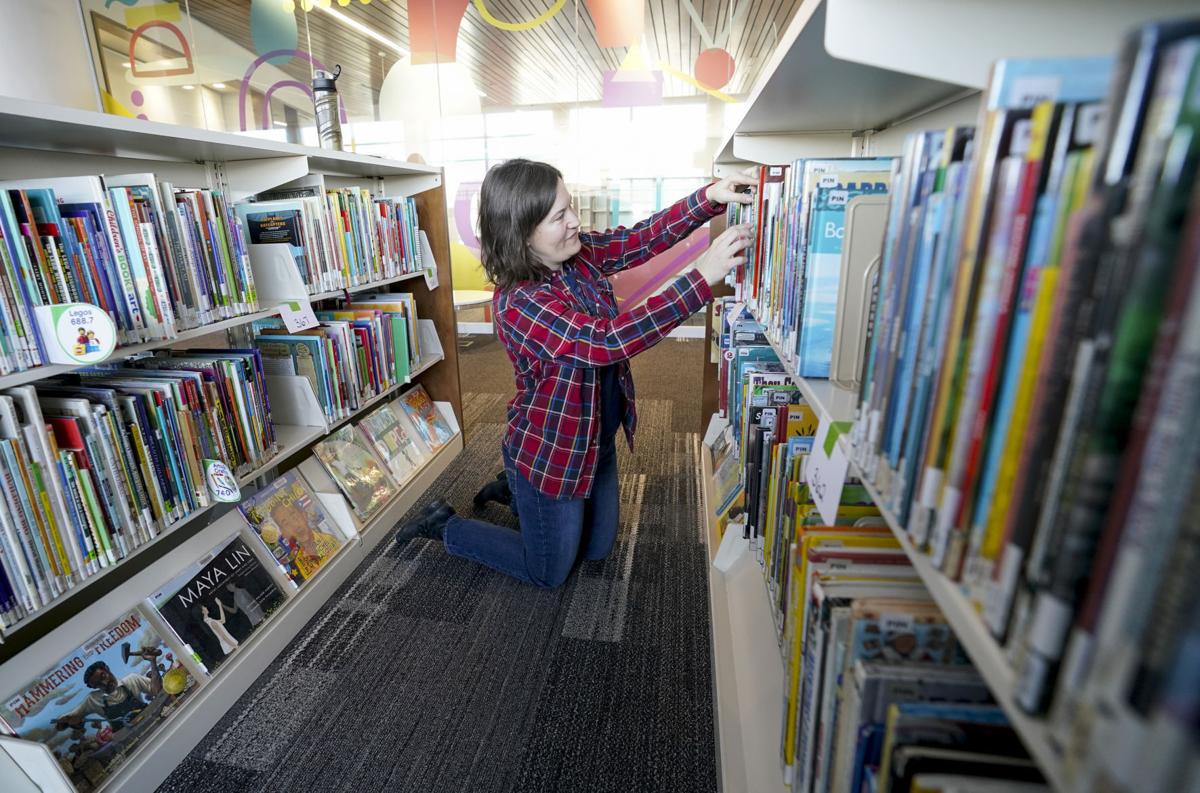 Just in time for an international date celebrating books, Madisonians could be back between the public library stacks next month.
The body overseeing Madison's library system is scheduled Thursday to take action on a plan to reopen the nine libraries for in-person book browsing and pickups beginning April 19. The buildings have largely been shuttered to the public since the onset of the COVID-19 pandemic last March.
That could change following the Madison Public Library Board's meeting.
Beginning on April 19, all nine Madison libraries would resume in-person browsing, self-pickup for holds and basic service desk services, according to a one-page reopening plan the Library Board has on its Thursday agenda.
The plan means readers could return to Madison's libraries days before World Book Day on April 23.
Madison libraries have been offering curbside pickup of materials, by-appointment computer use, and other limited services, such as serving as polling places.
For the most part, though, residents have been limited to browsing online the oases of knowledge and wonder, including the new $10.5 million Pinney Library that was only open for four days before closing last spring. Under the plan, hours would be shorter than pre-pandemic operations.
All Madison libraries, except the Monroe Street Library, would be open for in-person book browsing and pickups from 1 p.m. to 6 p.m. on Monday, Tuesday, Wednesday and Friday, and between 1 p.m. and 5 p.m. on Saturday.
The Monroe Street location would be open from 1 p.m. to 6 p.m. Monday, Tuesday and Friday.
In-person access to the libraries will comply with the most current coronavirus order from Public Health Madison and Dane County, according to the reopening plan, and a two-week notice would be provided to the Library Board and public if hours need to be adjusted.
Madison Public Library staff had a chance to get vaccinated in Waunakee last week.
"I do not have a count of (library) staff who have registered, we do not solicit or have access to that information, but in aggregate it was reported over 200 Dane County library workers registered for this clinic," Mickells wrote.
[Editor's note: This story has been updated to clarify that the mass vaccination clinic for library staff was for workers with underlying health conditions. An earlier version of this story also misstated the date of the clinic. It was held on Friday.]