After a painful battle over whether to allow LGBT police officers to march in last year's Pride Parade in Madison, organizers have ditched the parade this year in favor of a picnic and festival on the North Side.
OutReach LGBT Community Center, which is hosting the event in mid-August at Warner Park, hopes the festival will help foster community healing after the anger and uproar surrounding last year's controversy. Logistical hurdles also played a role in this year's canceling of the parade.
Before the 2018 parade, Madison LGBT community members, particularly those who are transgender or people of color, expressed feeling unsafe participating if armed officers in uniform also took part. Parade sponsors were urged to boycott the event unless police were banned.
This year, however, the controversy has died down, and OutReach executive director Steve Starkey said the picnic is an opportunity to mend the rifts. Called "Magic Festival," the five-hour party will feature games, food vendors, a beer tent and other entertainment.
"Part of the goal was to have an event that was longer and would allow more people to interact with each other," Starkey said. "To mingle and meet new people, and kind of help the community to heal and come together — more than it did last year with that big kind of fray that happened with the pride parade."
Uniforms still discouraged
Similar to last year, Starkey said, OutReach is asking that if police officers attend, they wear plain clothes and do not bring their guns with them. He said OutReach plans to hire private security for the event and is still waiting to hear back from the city on whether any on-duty Madison police officers need to be present.
Dane County Sheriff David Mahoney, who attended the 2018 Pride Parade without his uniform, said he is happy to attend the festival in plainclothes to show his support. He believes other officers feel the same.
"That's what I've done in the past and what I will continue to do in the future," Mahoney said. "I think it's more important that we honor their requests in order to build a stronger bond of trust."
Ald. Mike Verveer, 4th District, said he has not heard of any controversy surrounding this year's Magic Festival. Verveer said he doesn't believe any off-duty officers would ever wear their uniforms to attend a picnic anyway, which could be a reason why he hasn't heard concerns.
Madison police, including the LGBT employee resource group MPD Pride, have historically had a contingent in the Pride Parade, Verveer noted.
"We do have many out and proud LGBTQ Madison cops," Verveer said. "That's something our department is very proud of."
Dana Pellebon, a board member for OutReach, said for the parade it was OutReach's responsibility to support and protect the most vulnerable members of the community, rather than a powerful organization such as the police. Pellebon said when she has sat down and talked with officers about the issue, they have been understanding.
You have free articles remaining.
Register for more free articles
Stay logged in to skip the surveys
"I will say that the Madison police officers I have spoken to have been … graceful enough to say, 'You're right. We are absolutely in a position of privilege and we absolutely understand why people may feel that way,'" Pellebon said. "I think that's wonderful."
Starkey said he hopes police officers will be able to have conversations with vulnerable communities, such as people of color or the transgender community, at the festival.
Pellebon said a parade wouldn't have fixed the rifts in the community because it wouldn't have allowed for conversation and relationship building.
"Here's the reality: Madison is a very segregated place, the same as most of Wisconsin," Pellebon said. "What we're saying is, let's stop that, let's be different. Let's be a beacon to what our community can be."
Parade's future?
But Verveer said some have been saddened that there will not be a gay pride parade anywhere in Madison this year.
In addition to wanting an event that would prompt community connections, Starkey said OutReach faced hurdles with new policies from the Street Use Staff Commission that said the parade would need to stop at red lights, have more on-duty police officers and move the date of the event.
In March, the city adopted an ordinance that grandfathered OutReach in so it wouldn't have to follow the new city rules for the pride parade.
But OutReach didn't realize the city had made an exception for them until after they had already decided to do a festival, Starkey said. And they would have been months behind on planning for a parade.
"We tried and tried to do a parade this year, and we decided that we needed to do something, and we couldn't wait any longer," Starkey said.
Although OutReach missed the opportunity to be grandfathered in by not applying for a parade permit this year, Verveer said he would be willing to sponsor an amendment to the city ordinance that would allow the pride parade to continue in the future.
"I'll do anything I can to allow gay pride to return to State Street," Verveer said.
Rainbow flag at the Capitol, 2019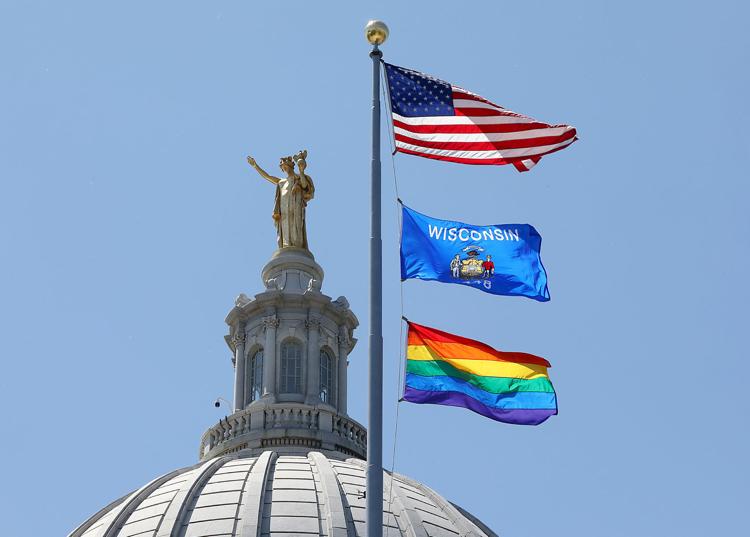 Rainbow flag at City Hall, 2019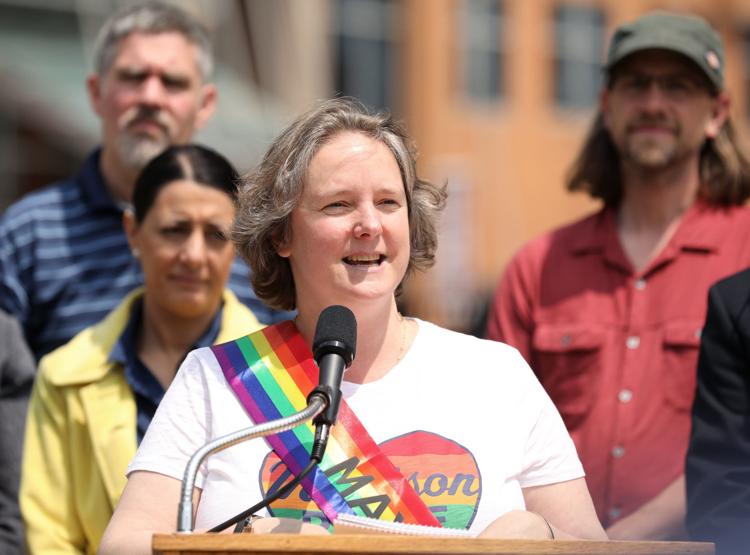 Pride Parade in Madison, 2018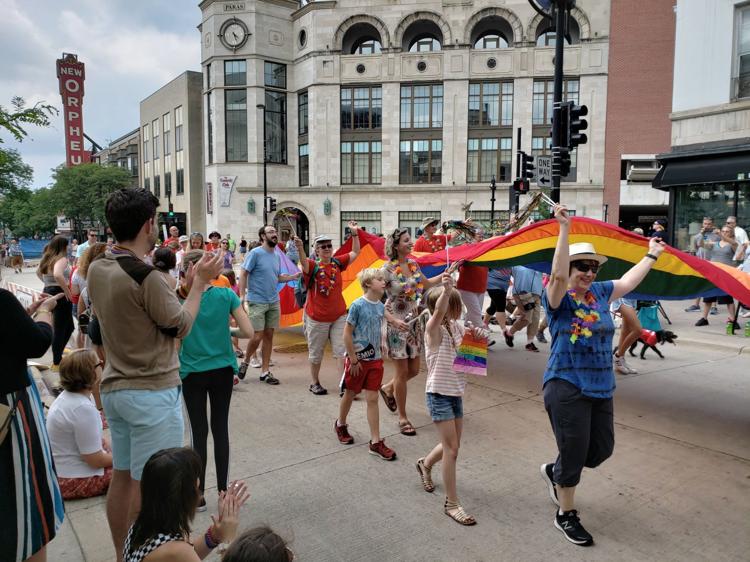 Church shows its colors, 2016
OutReach Pride Parade, 2015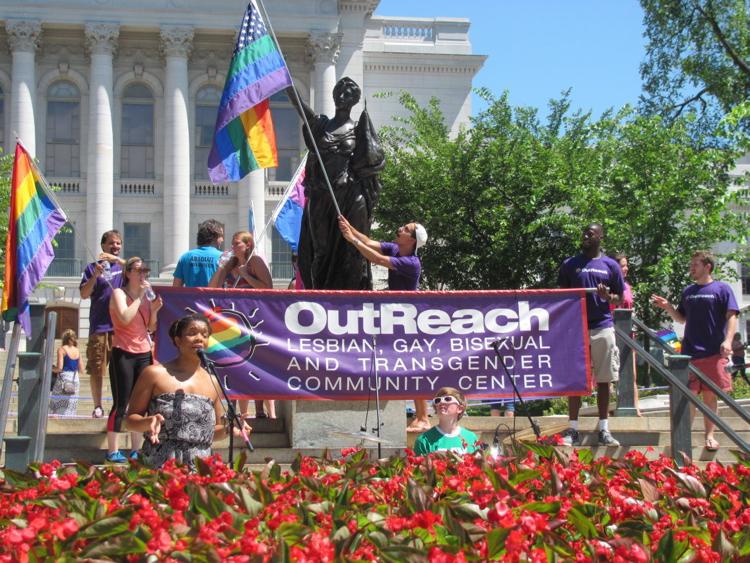 Police join the parade, 2014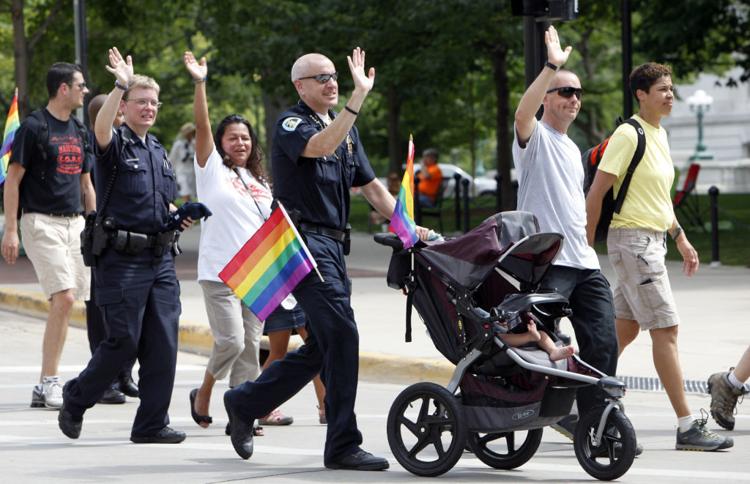 Gay Pride Parade, 2007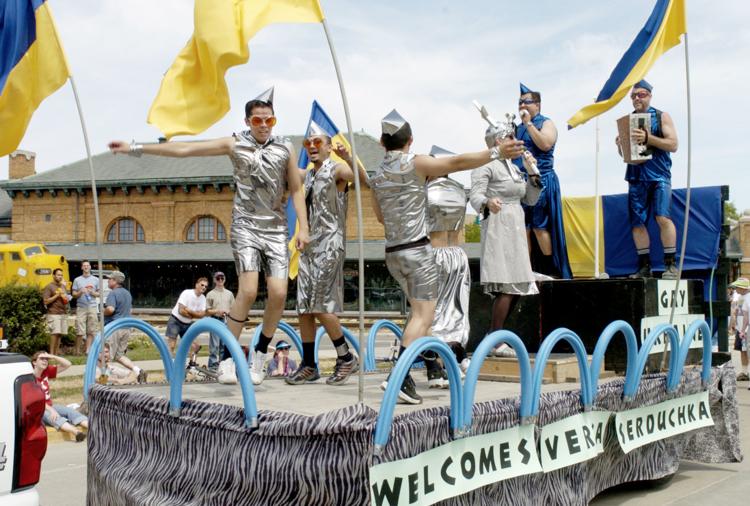 25 years of OutReach, 2007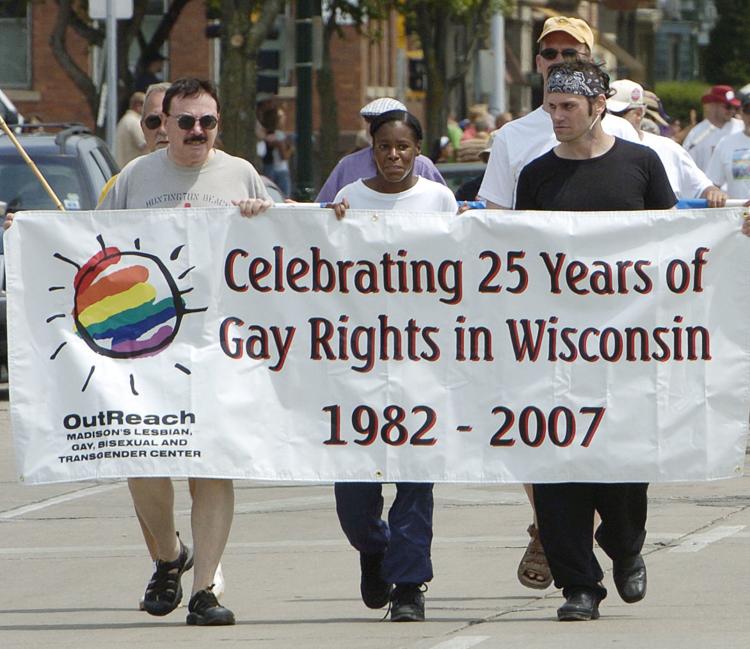 Pride parade in the capital city, 2006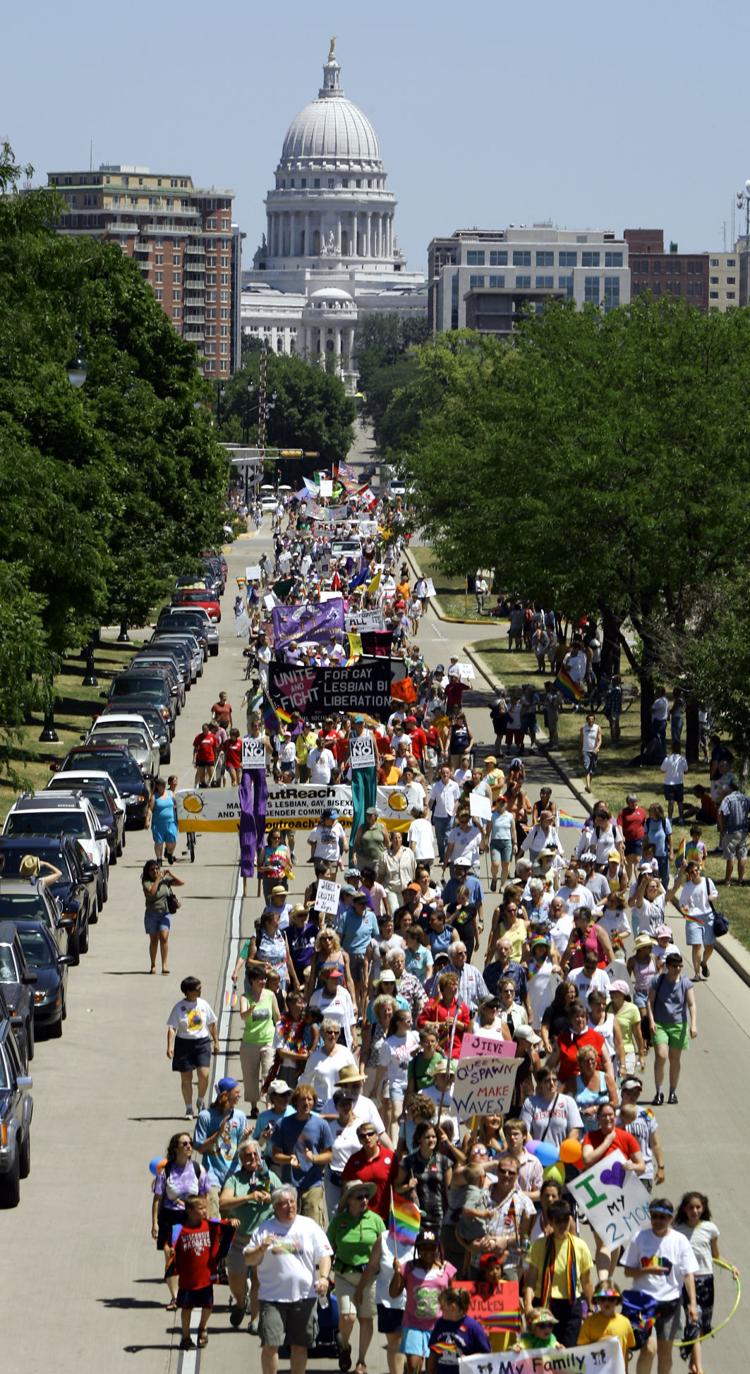 Miss Gay Madison, 2005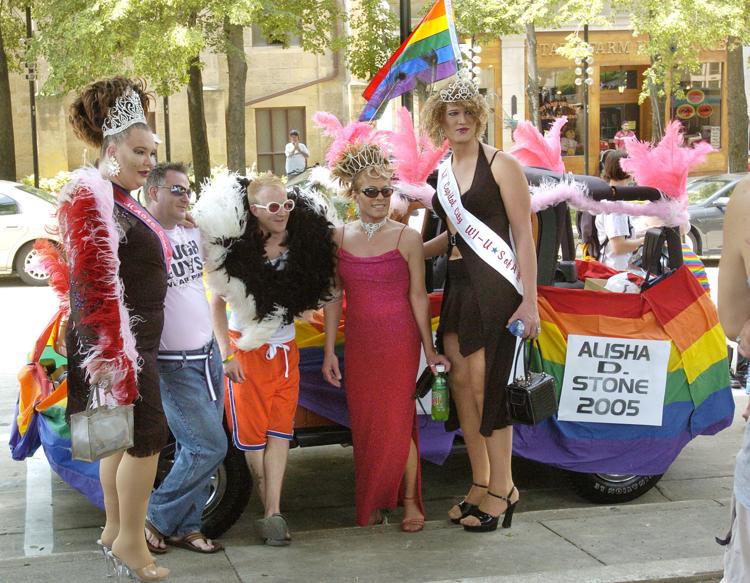 Colors of the rainbow, 2004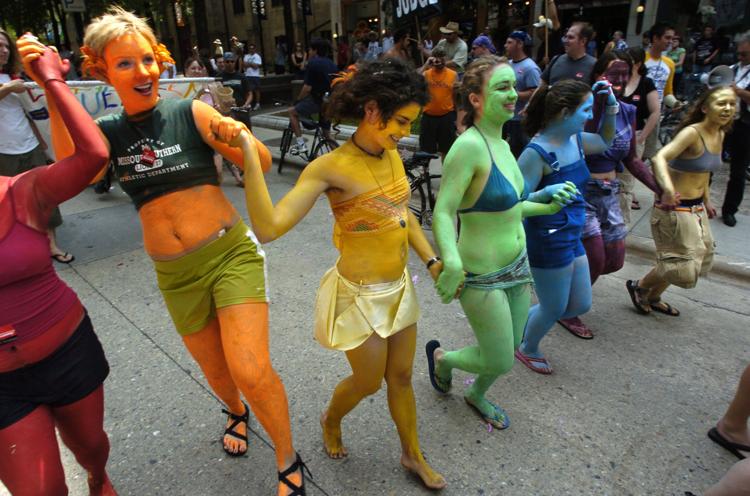 Undeterred by protesters, 2003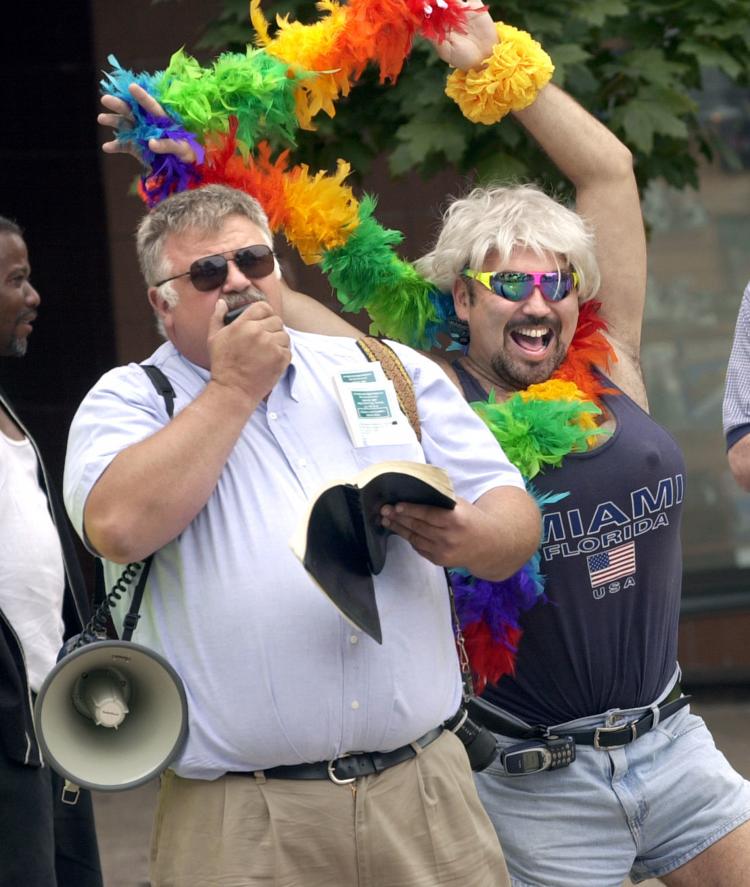 Capping weekend of events, 2002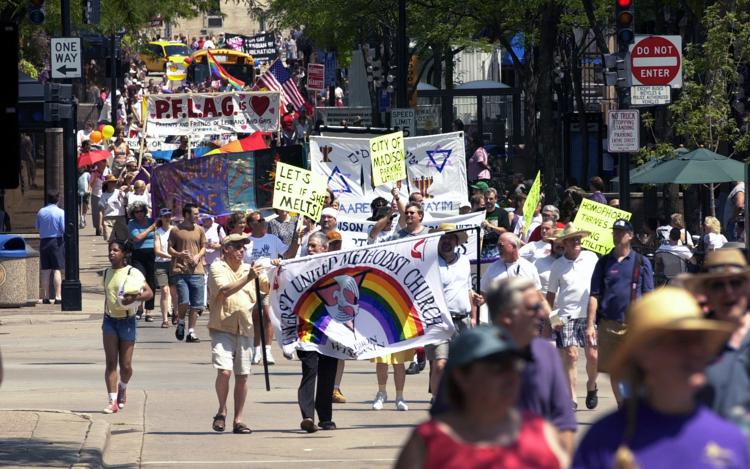 Rainbow banner, 2001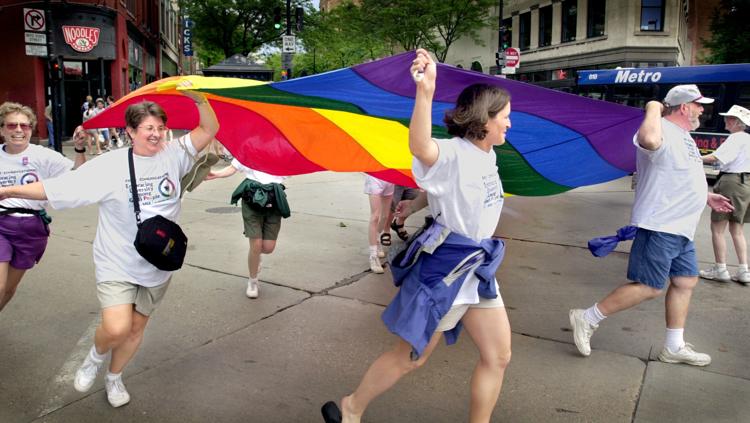 Miss Gay Pride, 2001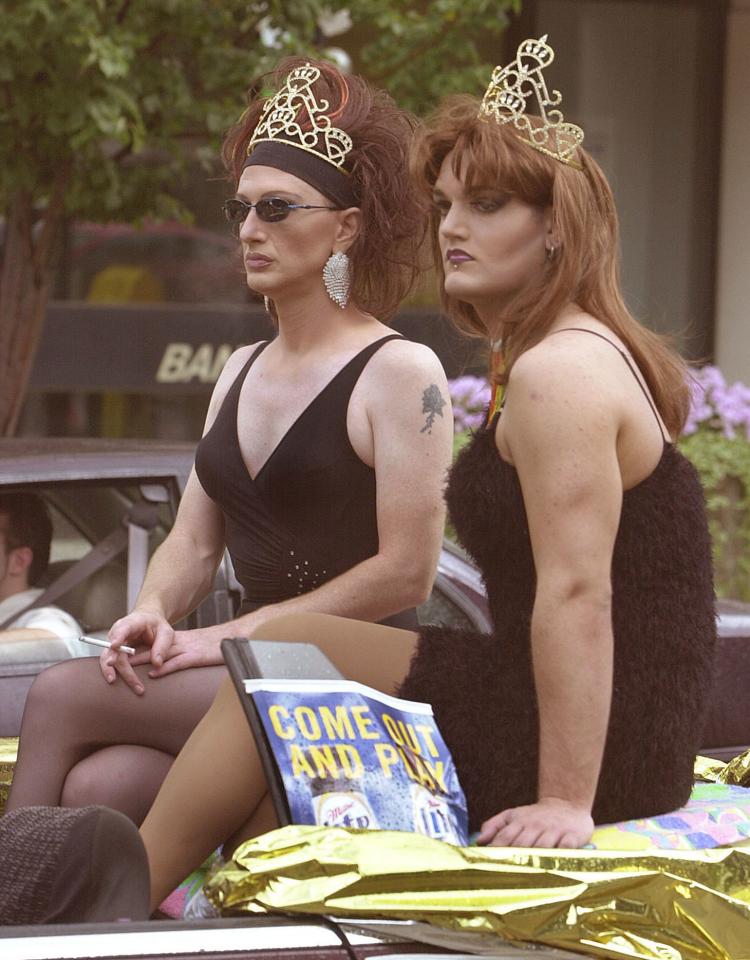 Gay Pride Parade, 2000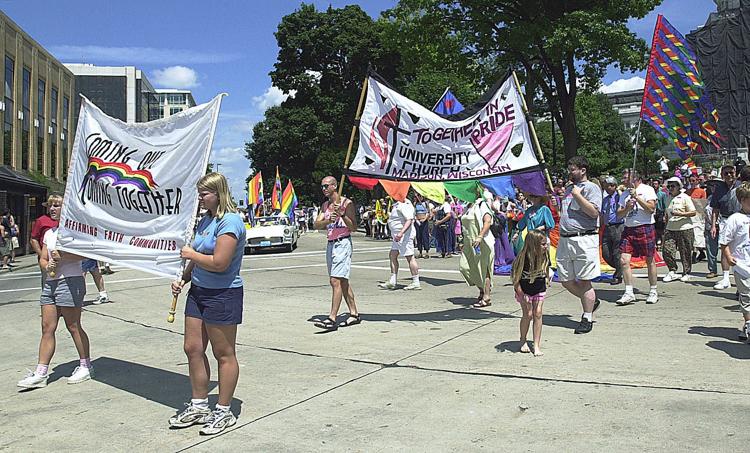 Gay pride brides, 1999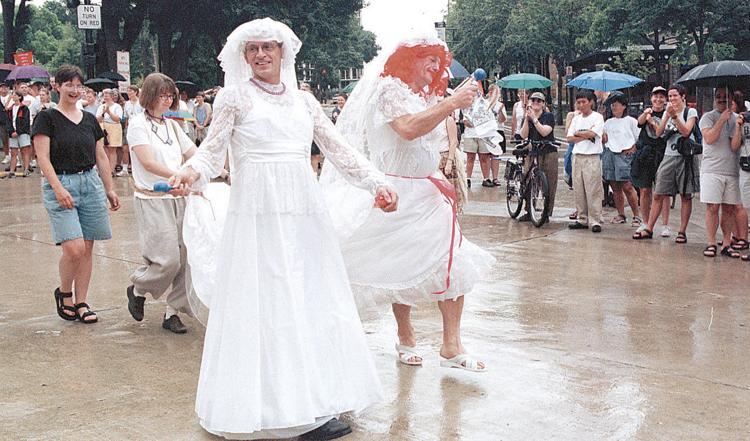 Gay Pride Parade, 1998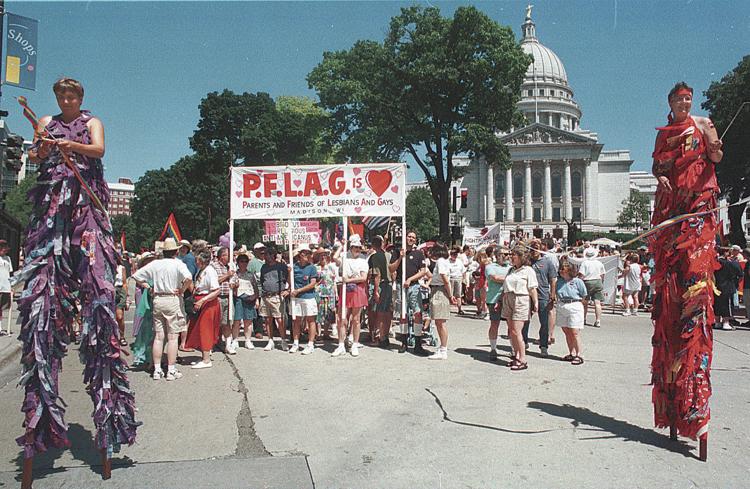 Madison Pride march, 1996