CROSS PLAINS — Mike Summers was in good company last week as he relaxed in a leather conference chair, munched on a supreme slice from Tano's Pizza and sipped a Sprecher's Hard Root Beer.
At the end of the conference table was Tim Malzhan, 59, who thru-hiked the 1,200-mile Ice Age National Scenic Trail more than 25 years ago. Across the table to his right was Luke Kloberdanz, 40, who hiked the trail in one continuous trip in 2003. And seated directly across from Summers was Dave Caliebe, 34, who in 2010 thru-hiked the trail that winds through Wisconsin along the terminal moraine created by a glacier that receded more than 10,000 years ago.
The trio all work for the Ice Age Trail Alliance, a nonprofit based in Cross Plains that builds, maintains and promotes the trail. Malzhan, Kloberdanz and Caliebe all did their hikes in summer and fall. But on this day, they gathered in the Alliance's conference room to welcome and refuel Summers, a skinny, bearded 26-year-old from Portland, Oregon, who is attempting a winter thru-hike of the trail, something never before accomplished.
"Mike's move is really bold," said Malzhan, director of trail operations for the Alliance. "This isn't the time of the year when people try to risk something like this."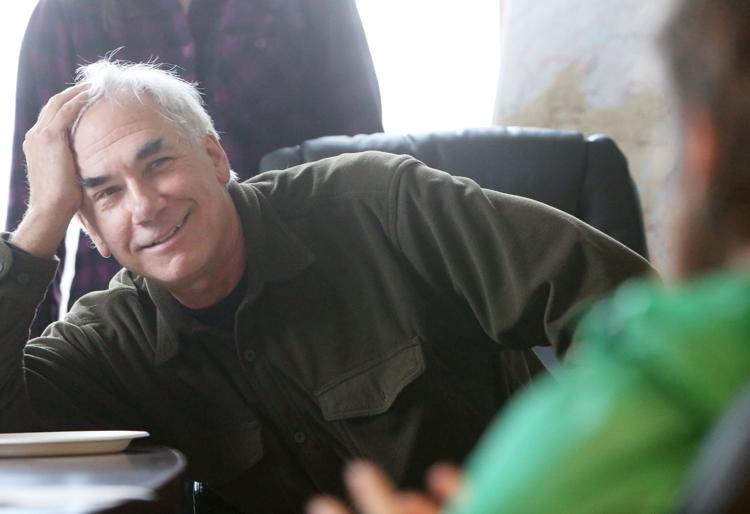 And for good reason. There are no mosquitoes but parts of the trail have been slick with snow and ice, water bottles freeze, wind chills are a concern and last week Summers had to break out the rain poncho for a rare January downpour. Frozen ground has made it difficult for Summers to pitch his pyramid tarp that serves as shelter so there have been times when he has "cowboy camped" and slept under the stars with just a pad and sleeping bag. He also has been fighting off what sounds like a bout of the flu.
"It's been slow-going and it's been so varied," Summers said of the conditions. "Some days it's ice (on the trail) all day. Some days it's road all day. Some days it's a mix of both. Sometimes it's slush and mud and ice and some days there's snow. It's kind of everything."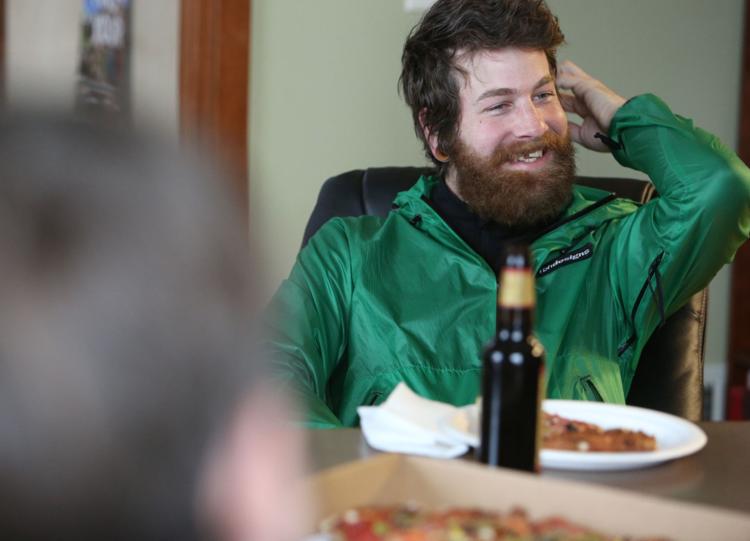 And for that, Summers is grateful.
He started the trip at Potawatomi State Park near Sturgeon Bay on Dec. 22 and is hoping to be at the trail's western terminus at Interstate Park near St. Croix Falls by mid-March. But the three-month hike is only the beginning for Summers, who didn't become serious about hiking until a few years ago and, prior to coming to Wisconsin last month, only had a few nights of winter camping experience.
In 2018, Summers plans to begin a 2.5-year, 20,000-mile hike that will begin in Key West, Florida, and end in Cape Alava, Washington. He intends to hike nine of the 11 National Scenic Trails that wind through the country but aren't all connected.
He has no plans for rides from the end of a trail head to the start of another. That will mean, for example, after completing the North Country Trail, he will walk across half of North Dakota and the majority of northern Montana to connect up with the Continental Divide Trail that heads south to the Mexican border in New Mexico.
"I figured I'd work out the bugs and solidify my systems (with the Ice Age Trail hike) and make sure I want to hike in the winter and I can do it and I'm OK with it," Summers said. "It's long enough to get a good feel for what it's like. I'm ready for everything now. I think I'm ready for 40-below."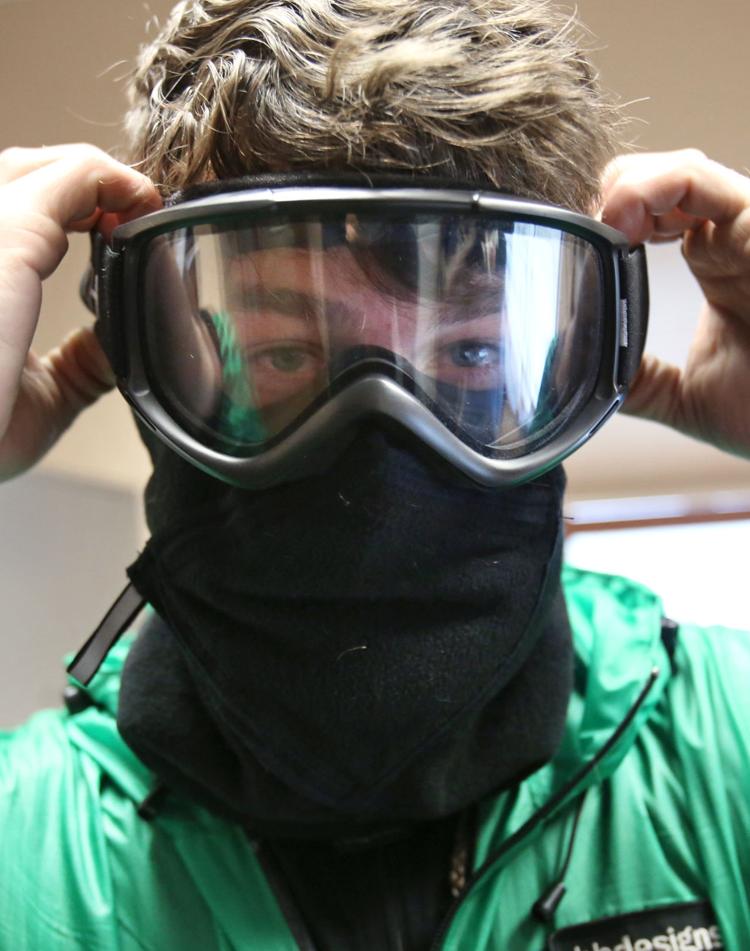 Summers may find out as his trip now heads toward northern Wisconsin in the dead of winter. This is where temperatures could drop to below zero and the snow pack has been growing, meaning snowshoes will be a necessity.
"The trail segments change, too. They're more wild," said Caliebe, a trails program specialist who coordinates volunteers and works with local Ice Age Trail chapters. "Up North it's a lot bigger woods. It's more of a wilderness feel, especially in the wintertime. No one else is out there, or at least not many."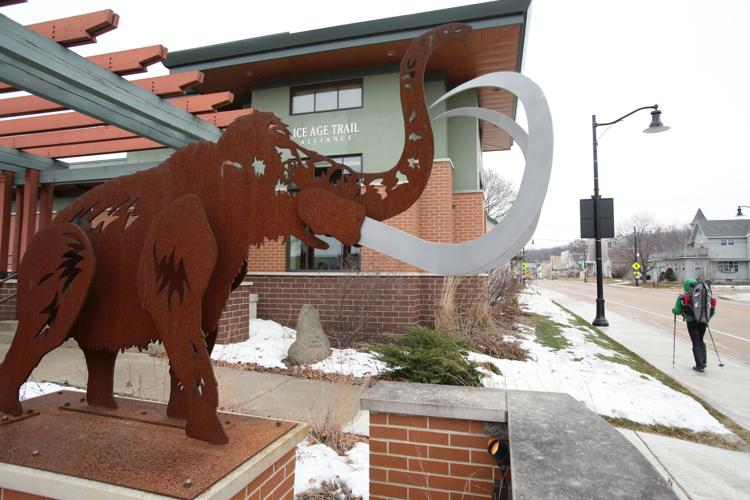 You have free articles remaining.
The Alliance has recognized 98 section hikes where hikers complete the trail in bits and pieces over several months or even years. There have been 42 recorded thru-hikes, defined as a continuous hike.
The first thru-hike was in 1979 by Jim Staudacher and the second in 1983 by Harry Gensler. The third was by Malzhan in 1991. Jared Wildenradt of Cross Plains has hiked the full trail three times over the last three years but in sections.
Melanie Radzicki McManus, a Sun Prairie writer, runner and adventure racer, has thru-hiked the trail twice and in impressive time. In 2013, she did it in 37 days and in 2015 took just 35 days, according to the Alliance website. She also just released a book, "Thousand-Miler: Adventures Hiking the Ice Age Trail," in which she chronicles her hikes and those of others.
"When you're hiking all day, day after day, and you only have to think about eating, sleeping and walking, life becomes so simplified and you quickly realize how silly it is to worry about things like holiday plans or cleaning the house," McManus said in an interview with Wisconsin Historical Society Press, the book's publisher. "My stress levels immediately took a nosedive and stayed inconsequential for five weeks. When does that ever happen in real life?"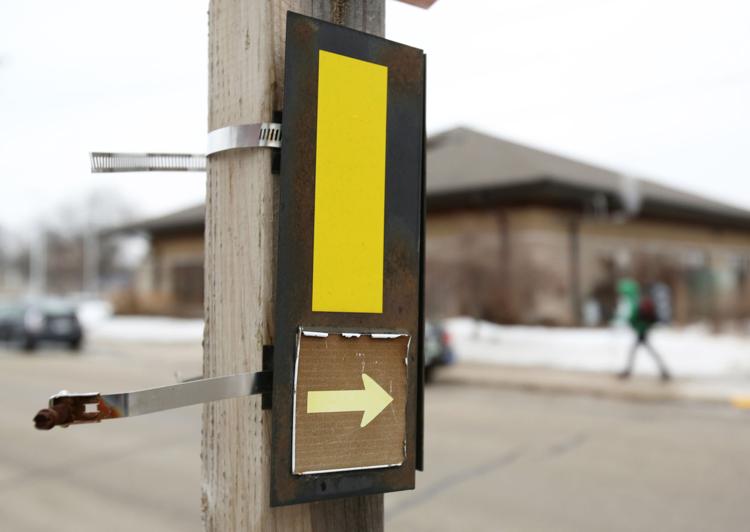 The trail, built and maintained largely by volunteers, got its start in the 1950s when Ray Zillmer of Milwaukee had a vision for a park winding through the state along the glacier's terminal moraine. It was designated a National Scenic Trail in 1980, crosses over private land, city and state parks and county and national forest land.
The trail touches 31 of the state's 72 counties and also leads hikers on county roads and through cities, villages and towns. Annually, about 1 million people use the trail for hiking, backpacking, snowshoeing and, on some segments, cross-country skiing.
Summers is a free spirit with little holding him down. He grew up in Chicago and skipped college to play drums in Dorian's Decay, a hard-core rock band that toured the country and "broke even."
But when the band's van broke down in Alabama, the group called it quits. At about the same time, Summers was dumped by his girlfriend. That's when, in 2012, he decided to hike the Appalachian Trail.
"I had no obligations," Summers said. "No girlfriend, no band, no career, no school and no debt."
He got a job at Jimmy Johns in Chicago and started buying gear and planning the hike. He admits he had no idea what he was doing. He scrapped the plan after his mother, a part-time librarian in Portland, sent him a link for a two-year wilderness leadership program at Mount Hood Community College. He began hiking trails around his home in Oregon and ultimately completed the 1,200-mile Pacific Northwest National Scenic Trail that starts in Glacier National Park in northwestern Montana and ends at the Pacific Ocean in Washington.
His 35-pound pack for the Ice Age Trail trip includes big waterproof mittens, a fleece face mask, ski goggles stored in a purple Crown Royal whiskey pouch, down layers, a cook stove and pot and portable chargers for his phone so he can keep his blog, website and Facebook page updated. He munches on chocolate fudge Pop Tarts, extra sharp cheddar cheese, gummy bears, beef jerky and even potato chips. He averages 18.5 miles a day and expects the entire trip will cost about $1,500.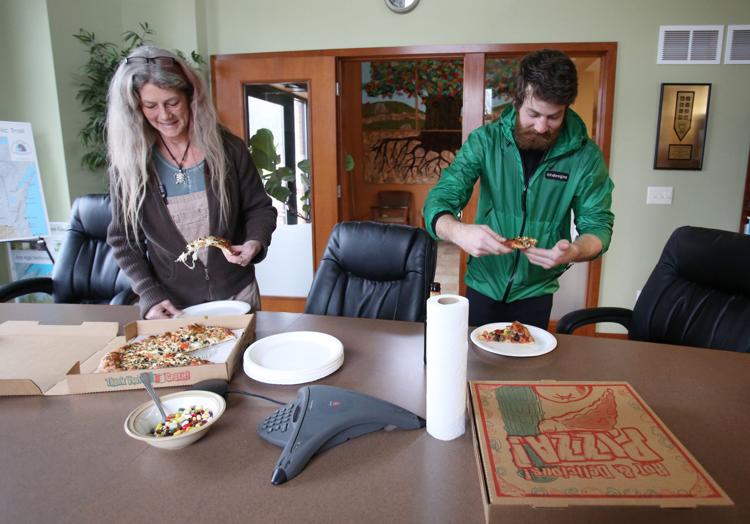 Of the 22 nights through last Wednesday, most have involved sleeping outside but he has stayed in a hotel three times and in homes of friends or strangers on five occasions.
That included last Monday's adventure near Belleville in southern Dane County where it was predicted to rain but the ground was frozen which would have made it difficult for Summers to put up his shelter and stay dry.
The trail happened to run past the home of a man who had just pulled into his driveway so Summers asked if could sleep under his porch. The man instead offered up his heated garage that was decorated with Playboy centerfold pictures and a refrigerator full of beer.
"The serendipitous encounters are one of the best parts about the trail. It's one of the major reasons I come out here," Summers said. "It's just trail magic."
"I'm ready for everything now. I think I'm ready for 40-below." Mike Summers
Barry Adams covers regional news for the Wisconsin State Journal. Send him ideas for On Wisconsin at 608-252-6148 or by email at badams@madison.com.