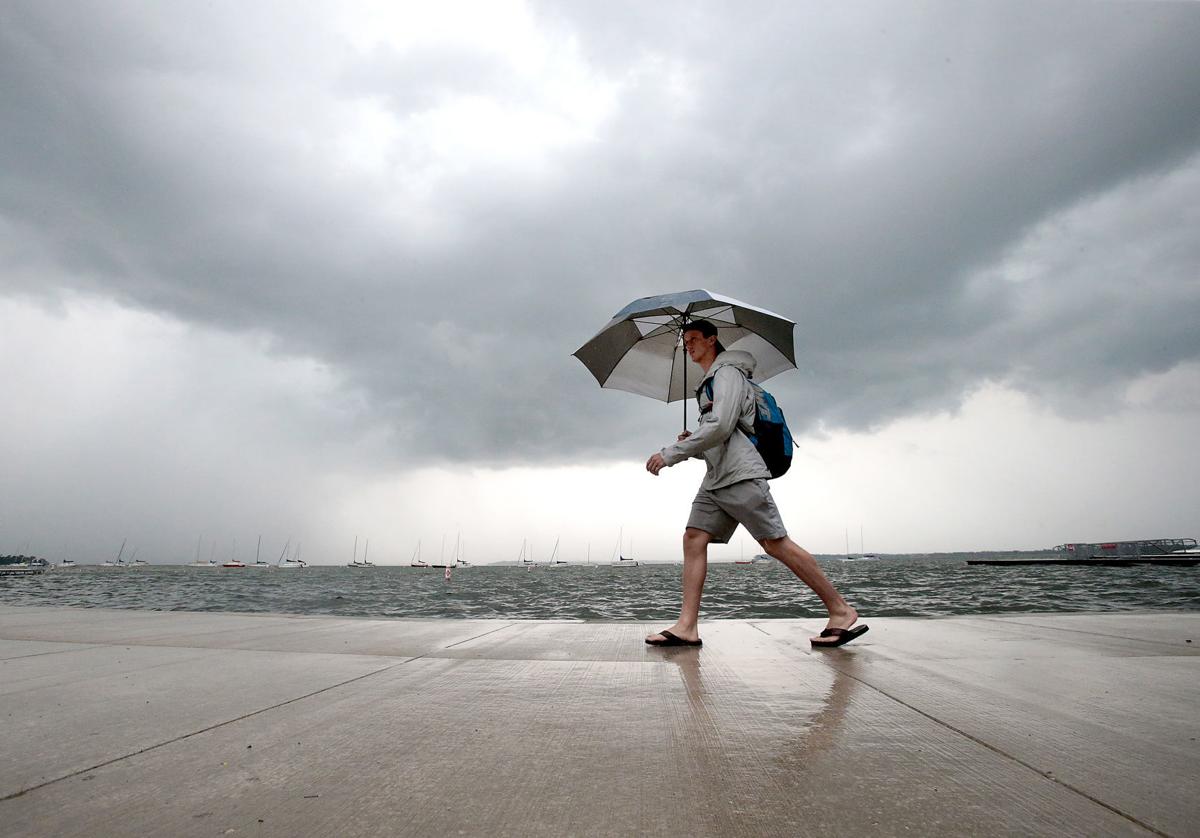 A stretch of Highway 14 between Middleton and Cross Plains that had been closed due to torrential rains last week was reopened Sunday, while officials in Madison and Monona continued to prepare for potential flooding from a fresh round of storms expected this week.
However, another section of Highway 14, a major route in Dane County between Madison and the Wisconsin River, remains closed to through traffic as a bridge west of Black Earth was washed out when areas of Dane County received between 11 and 15 inches of rain last week.
The immediate effect of the massive rainfall was primarily contained to the western half of the county, but the water that fell in the Yahara River watershed has swollen lakes, putting Madison and Monona on alert as more rain is expected Monday and Tuesday. A thunderstorm rolled through the area Sunday afternoon dropping about an inch of rain, according to the National Weather Service.
Another inch of rain could fall over Monday and Tuesday, the National Weather Service said.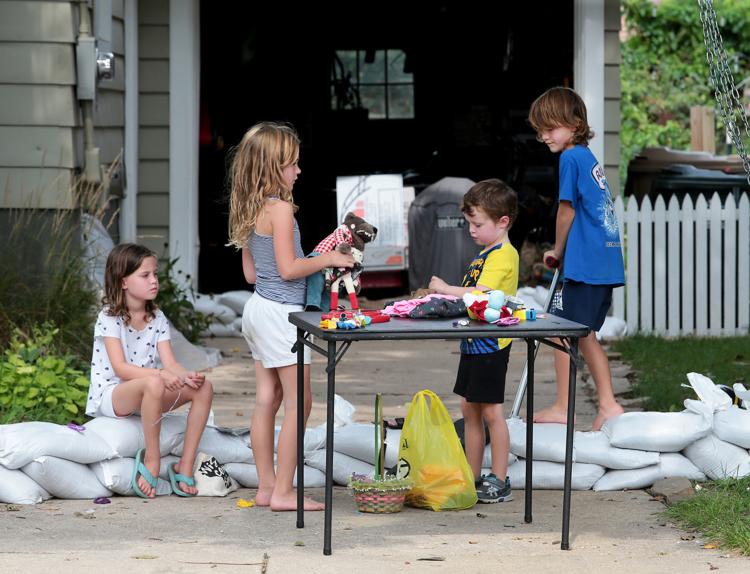 Madison Mayor Paul Soglin said at a news conference Sunday that 160,000 sandbags had been filled to help protect low-lying areas of the city that are near Lake Mendota and Lake Monona.
City officials initially cautioned residents living along the Isthmus about potential flooding, but have since warned those living in the Monona Bay and Brittingham Park areas as well as a stretch of Sherman Avenue, Soglin said.
The high lake levels have already flooded some streets on the Near East Side, and city engineer Rob Phillips said these areas are more susceptible to flash floods even with a small amount of rain given the height of the surrounding lakes.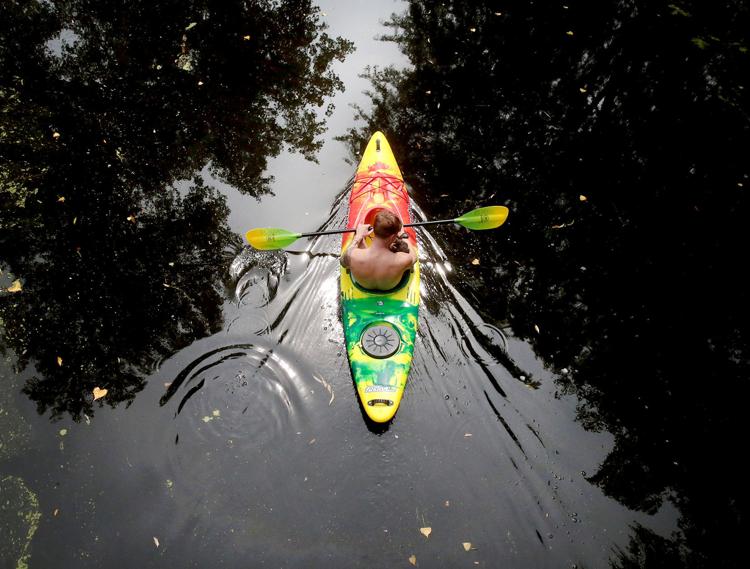 East Johnson Street from North Baldwin Street to Fordem Avenue remained closed to traffic Sunday. An inbound lane for East Washington Avenue between First Street and Blair Street was also closed Sunday, and parking is restricted on both sides.
To help alleviate traffic congestion on the city's Near East Side, UW-Madison and city officials are encouraging incoming freshmen and returning university students to approach the city from the south or west.
Sunday marked the first move-in day for thousands of students living in university housing, and that will continue Tuesday, Wednesday and Thursday.
"Moving-in day, even under normal circumstances, is quite a challenge," Soglin said.
Commuters on Monday can continue to take Metro Transit buses for free in an effort to cut down on the number of cars around Downtown.
Lake Mendota had been rising since the historic rainfall, but the water level dropped about 1 inch Sunday compared to Saturday. Lake Monona, though, rose about ¾ inch in that time span as water travels downstream through the Yahara River.
Monona officials said sandbagging efforts continued Sunday, adding that property owners should stabilize and fortify their sandbag walls.
Phillips said that while an evacuation of Madison residents is not expected, the city has a plan in place as a contingency.
To help those with flooded basements, the city is doing large-item curbside pickup in all areas of the city this week, including those that are scheduled for recycling pickup. Also through Friday, the city is waiving fees for curbside electronics pickup.
More than 1,200 individual reports of damaged private property have been called into a 211 line operated by United Way of Dane County to document the damage done by the flooding, Dane County officials said.