It started off as a '60s-era protest against the Vietnam War, but over the past five decades, the Mifflin Street Block Party has evolved into something radically different — trading politics for drunken camaraderie.
This year marks 50 years since the initial protest, which in 1969 brought hundreds of UW-Madison students to the 400 and 500 blocks of West Mifflin Street and resulted in a three-day riot during which police used tear gas and night sticks to try to break up the crowd and protesters hurled bottles and rocks at police.
Now, the city and UW-Madison have largely given up on efforts such as alternative, sponsored events to divert students from the raucous party. Instead the Madison Police and Fire departments closely monitor apartments and the thousands of partiers on the block to curtail the booze fest that's become a tradition.
"It would be nice, if this has to continue on, if it could go back to those causes ... instead of being a pretext for drinking," Police Chief Mike Koval said. "Unfortunately, I think those days are far behind us."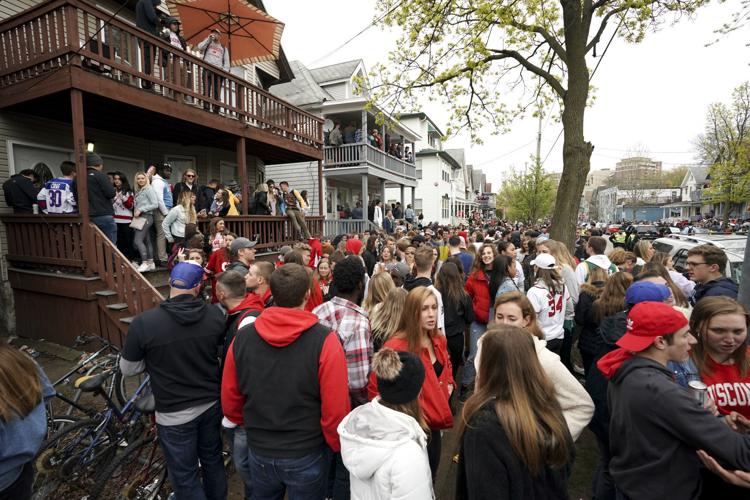 At Saturday's rendition of the party, about 7,000 students and other partiers gathered — a small number compared to previous years. Last year, when the weather was sunny and warm, up to 18,000 people filled the two blocks.
Saturday's temperatures were chilly, reaching just 45, with intermittent snow flurries paired with a winter storm warning from the National Weather Service. Koval, who has routinely lamented the annual event, calling it a "thorn (in) my side," said the poor weather kept away the crowds.
With the smaller crowd, there were significantly fewer arrests, he said. Last year, about 70 people were arrested. This year, about 16 people were arrested, police spokeswoman Lorie Anderson said.
UW-Madison juniors Matthew Murphy and Branden Mueller said they were aware the first party was 50 years ago. They said students are just continuing the tradition, even though the original message is gone.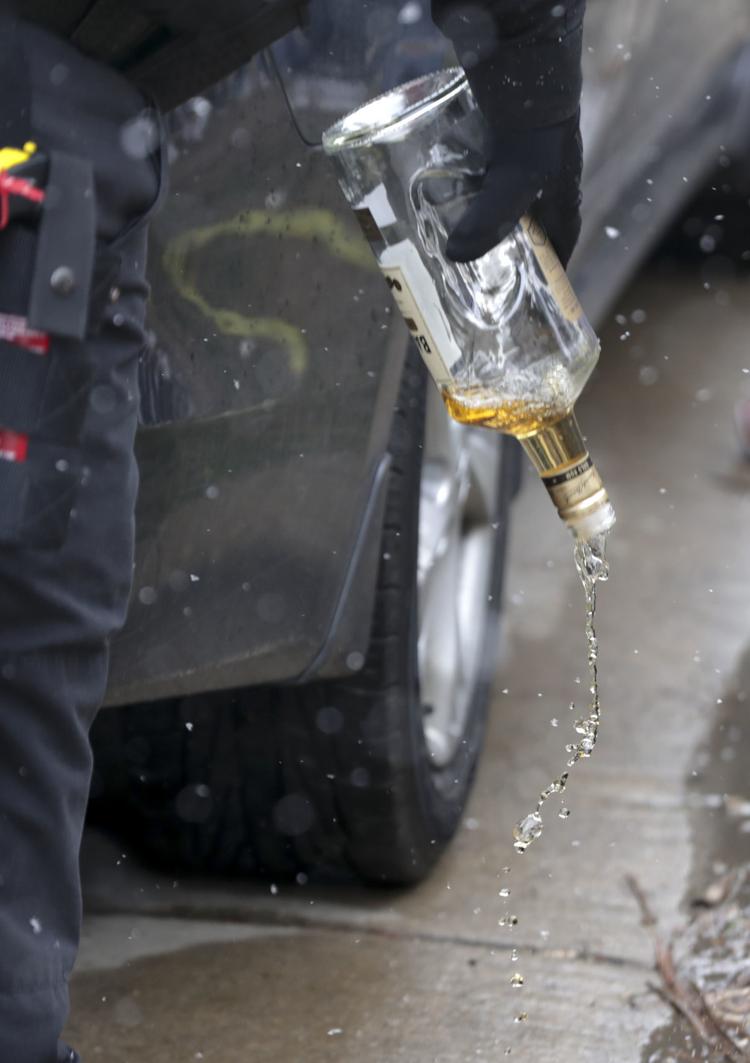 "The memory behind it is fleeting, but the people here are carrying it on," Murphy said.
You have free articles remaining.
The first Mifflin Street Block Party was held May 3, 1969, despite the city's denial of a street-use permit. Over the next three days, as police tried to break up the party, dozens of people were arrested — including former Mayor and then-Ald. Paul Soglin — and even more were injured. Tear gas was used in an attempt to disperse the crowd, UW-Madison students created barricades which they then set on fire, protesters threw rocks and smoke bombs, and police donned riot gear to confront the protesters.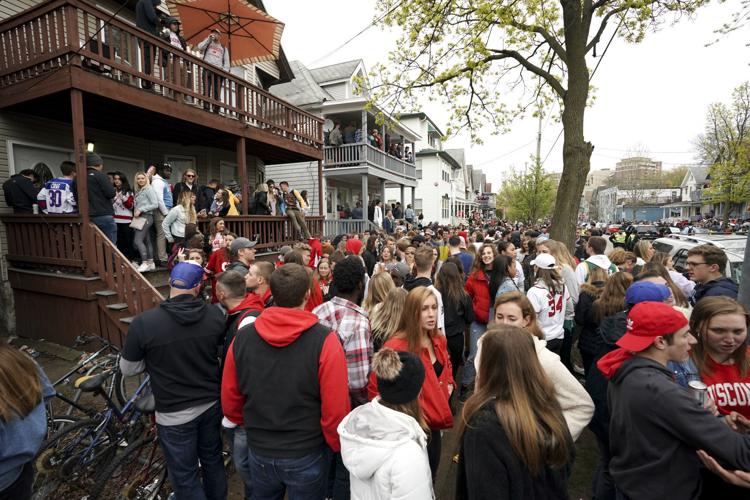 Now, the Mifflin party — held each year two weekends before graduation and known for massive crowds of drunken students — is seen more as a rite of passage for many UW-Madison students.
Katelyn Wendland, a freshman at UW-Madison, said she didn't know anything about the history of the party before attending. She said she had just been told it was a huge party where people drink a lot.
"Wisconsin turning a Vietnam protest into binge drinking isn't surprising," Wendland, of Brillion, said when told of its origin.
Attendance at Mifflin has ebbed and flowed through the decades. In 1979, the city sponsored a "Mifflin on the Mall" event the same weekend with music and concessions on State Street. That effort lasted only a few years, with crowds in the thousands flocking back to Mifflin Street by 1982.
In 1996, the Mifflin party turned violent. With more than 15,000 people crowded into the small area and no sponsors regulating the event, partiers set bonfires in the street and pelted police and firefighters with beer bottles and rocks. Two people were stabbed at the gathering.
Violence spiked again in 2011, when there were two stabbings with one victim who faced life-threatening injuries.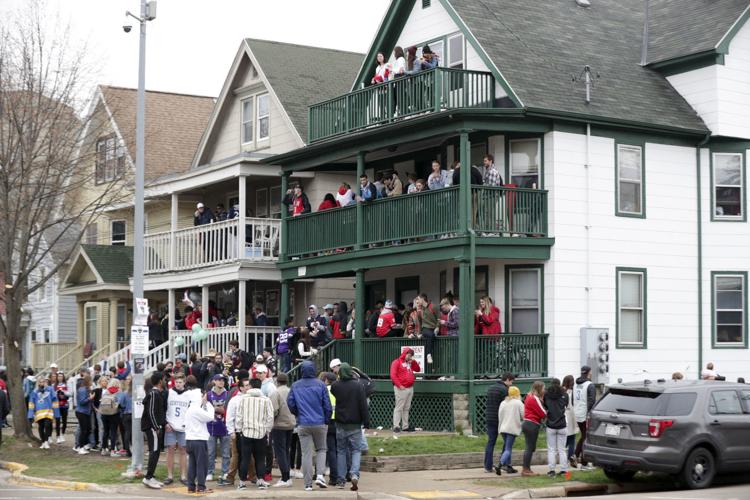 But it doesn't appear that students plan on letting the tradition of Mifflin Street fade anytime soon.
"It's the biggest party in Madison no matter rain, sleet or sun," Mueller said. Or in Saturday's case, even in snow.