The city of Madison civil rights administrator tapped to be the city's first independent police monitor took himself out of consideration for the job after documents surfaced showing he'd discriminated against a woman he'd been having an affair with and violated state licensing requirements at his former company.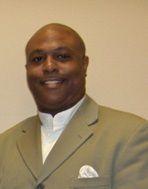 Byron Bishop, currently Equal Opportunities Division manager in the city's Department of Civil Rights, was the only candidate left in the running Dec. 16 when the Police Civilian Oversight Board voted in closed session to offer him the job — an offer that board member Ankita Bharadwaj said was rescinded in another closed session vote on Dec. 23. The other announced finalist, a university lecturer and assistant chief of staff at the District of Columbia Department of Corrections, dropped out of consideration in November.
"In response to learning there was a board vote to rescind their conditional offer of employment, Byron Bishop chose to withdraw his candidacy for the Independent Police Monitor position. Mr. Bishop sent his gratitude to the board for their time and efforts and wished the board nothing but success in their search to fill this important and needed role," said Harper Donahue, city human resources director.
Had the offer stood, he would have still needed an OK from the City Council for the job that is expected to pay about $125,000.
The decisions from the state Department of Workforce Development's Equal Rights Division and the former Department of Regulation and Licensing date back to 2007 and 2005, respectively, and were shared with Madison's Human Resources Department by a member of the public. The Wisconsin State Journal obtained them through a public records request.
DWD found that Bishop had begun a relationship with a woman in 1998, then offered her a job at his former security company, APA of Madison, where she initially worked for free with the understanding that she would be given a stake in the company. Bishop fired her in 2003 after she continued to have a romantic relationship with another man while she was involved with Bishop.
Among the agency's findings were that Bishop made threats against the woman when she refused his sexual advances, told her she was his "slave for life" and made clear that if she wasn't involved in a relationship with him, she would suffer professionally.
The agency did not substantiate the woman's sexual harassment claim against Bishop but did find he violated state law by firing her because of her sex. Bishop did not attend the hearing in 2006 when the allegations were considered. DWD ordered him to pay the woman about $146,000 in lost wages.
In the Department of Regulation and Licensing case, the agency found Bishop had violated state law by employing security guards who didn't have the proper state permits and violated state administrative code by bouncing checks to the department, and suspended his and his company's licenses and ordered him to pay $10,000.
Both cases stem from a time when Bishop appears to have been experiencing personal and business-related money problems, and he and APA were subject to an array of civil and small claims suits.
In 2008, Bishop pleaded guilty to two counts of being party to the crime of issuing worthless checks after some APA employees were not paid. He had originally been charged with 16 counts. He was sentenced to probation and ordered to pay restitution.
Bishop did not respond to requests from the State Journal Thursday for comment. He said in an email last week that his family was opposed to him taking the job and cited "job neutrality and the politics associated" as further reasons, but declined to elaborate.
Private vote
Board members — who unlike the vast majority of the members of Madison's dozens of citizen boards are paid for their work — have also refused to comment publicly about their decision-making in the search for an independent monitor and voted to hire Bishop in closed session before announcing it publicly the next day.
While deliberating city hires in closed session is common among municipalities and legal under state open meetings law, voting on major hires often occurs in public, although private votes are allowed.
City Attorney Mike Haas points to the state Department of Justice's Open Meetings Law Compliance Guide, which refers to the uncertainty in case law about voting in closed session and notes: "The Attorney General advises that a governmental body vote in open session, unless the vote is clearly an integral part of deliberations authorized to be conducted in closed session." Hiring matters are among the reasons governmental bodies can legally go into closed session.
Haas pointed to the city's Police and Fire Commission and Public Library Board as examples of "independent boards" that hire department administrators, and could vote to do so out of the public eye. The 3-2 vote by the PFC to hire Police Chief Shon Barnes in December 2020, however, was done in open session. The 2012 vote by the Library Board to hire library director Greg Mickells does not appear to have been done in public, according to Mickells.
Only one oversight board member responded to a request for comment on the board's decision to vote on the monitor's hire in private. Bharadwaj said "the board did what we were told was legal" and that Bharadwaj is "hardcore into public transparency and accountability."
Hiring complaints
The city also faces another challenge in hiring a monitor: Eric A. Hill, a white former military police officer who sought the monitor position, filed state and federal discrimination complaints in November, alleging that nearly 30 social media posts by board members disparaging white men and the military put him at an unfair disadvantage. Hill is seeking $625,000.
Deputy City Attorney Patricia Lauten has pointed out that Bishop is a veteran as well, and "we are confident that when the investigation is concluded it will show that Mr. Hill's military service played no part in his failure to move on in the hiring process."
But activists pointed to a string of seven fatal police shootings between 2012 and 2016 in which the officers involved were cleared of any wrongdoing, but the city or its insurer paid a total of $5.65 million in settlements in two of the killings, and a jury in 2017 determined officers had violated the civil rights of one of the victims, 26-year-old Ashley DiPiazza, and awarded the family $7 million.
The monitor will be able to conduct investigations of police, but under state law, only the city's Police and Fire Commission hires, fires and disciplines officers. Official investigations of officer-involved deaths also must be conducted by outside law enforcement agencies, under state law.
Editor's note: This story was updated on Jan. 14, 2022, to clarify that it was the city of Madison or its insurer that paid two settlements worth a total of $5.65 million in two police killings.
---
Reporter Chris Rickert's 5 favorite stories from 2021
This year provided plenty of opportunity to look more closely at how some of last year's top issues —  including the pandemic, elections and race relations — continue to affect us all.