It's the endless possibilities that lead people of all ages to build things with the interlocking plastic bricks of Lego, according to the young founder of the touring Lego fan convention at Monona Terrace this weekend.
BrickUniverse was founded by then 14-year-old Greyson Beights three years ago as a way to bring Lego builders of all ages together and inspire people by showing them just how inventive Lego creations can be.
Visitors to the fan convention that runs through Sunday can spend time viewing the works of local Lego builders as well as featured artists, buy Lego kits and custom pieces, and have their caricature drawn to resemble a Lego person, known as a mini figure or minifig.
The hotbeds of activity on Saturday, though, were the build stations — several tables covered in loose Lego bricks and pieces waiting for convention-goers to use their imaginations and build their own unique creations.
"You can take pieces from a set and make your own thing out of your own head," said William Hanson, 5, of Green Bay.
The toy is often marketed toward children using popular movies or television shows as themes for building kits. But many builders, like Hanson, find it's more fun when they ignore the instructions.
"I like building houses and diners and stuff. I like building differing things and creating different things," said Autumn Milsna, 8, of Middleton. She said the build she is most proud of creating is a spa she made out of loose bricks at her after-school program.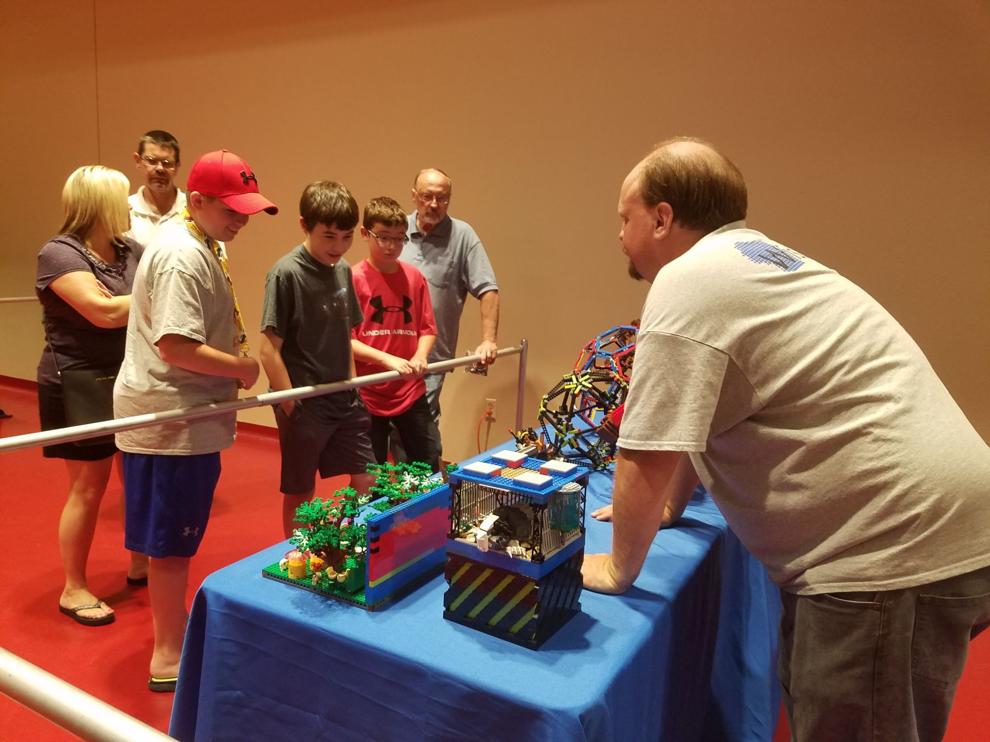 The members of the Wisconsin Lego Users Group, or WisLUG, showed off what builders can do with Lego when they open their minds. The adult creators built a tropical landscape including a pirate ship, a duck that moved its legs when pushed forward to look as if it was walking and even a functioning train to circle around a block of buildings.
"We love coming here and seeing the reactions the kids have and a lot of the adults have to some of the stuff that we do with the bricks," WisLUG president Andrew Beckett said.
BrickUniverse came to Madison because Beights, now 17 and a recent college graduate, sought out Monona Terrace as a venue because of its link to world-famous architect Frank Lloyd Wright.
"I was really interested in the venue with the Frank Lloyd Wright design. I thought it was interesting to have" the architecture be a part of the convention, Beights said. "Architecture and engineering and design are a big part of Lego."
Many Lego builders use architecture as inspiration, like featured artists Jonathan Lopes, who displayed a replica of New York City's Woolworth building, and Rocco Buttliere, who brought several creations at a 1/650th scale of their original buildings.
As a recent graduate of the Illinois Institute of Technology's architecture program, Buttliere, 22, specializes in scale replicas with a focus on Chicago. He started by simply constructing buildings and their surrounding plaza, but soon found that building a chunk of the Chicago skyline was a better challenge.
"It's been a great way to tie in my creative aspirations with my professional at the same time," Buttliere said.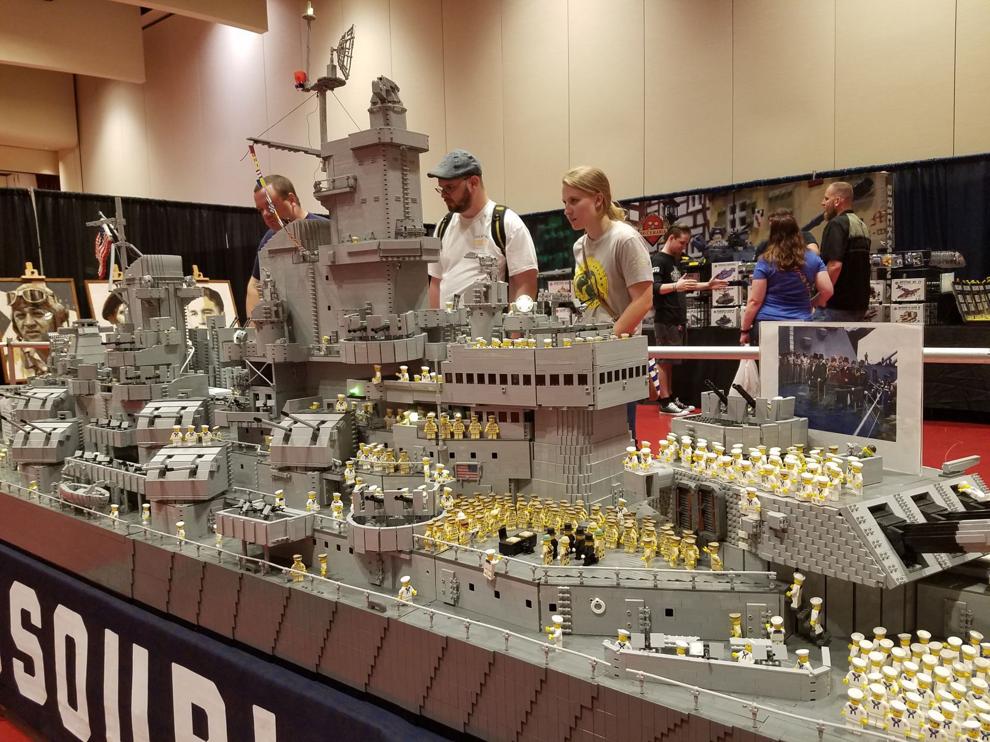 Some Lego enthusiasts are even able to turn their love for Lego into a career.
Brickmania, a company that sells custom build kits made with Lego, displayed its history-inspired war scenes, including a scene from the Battle of the Bulge, as well as a 27-foot-long replica of the U.S.S. Missouri created by company founder Daniel Siskind.
Adam Stasiek, manager of Brinkmania's store in Schaumburg, Illinois, said people in the Lego business aren't in it for the money — its about loving what you do for a living.
"I have a ton of fun with what I do," Stasiek said. "My hobby is my job, and my job is my hobby."