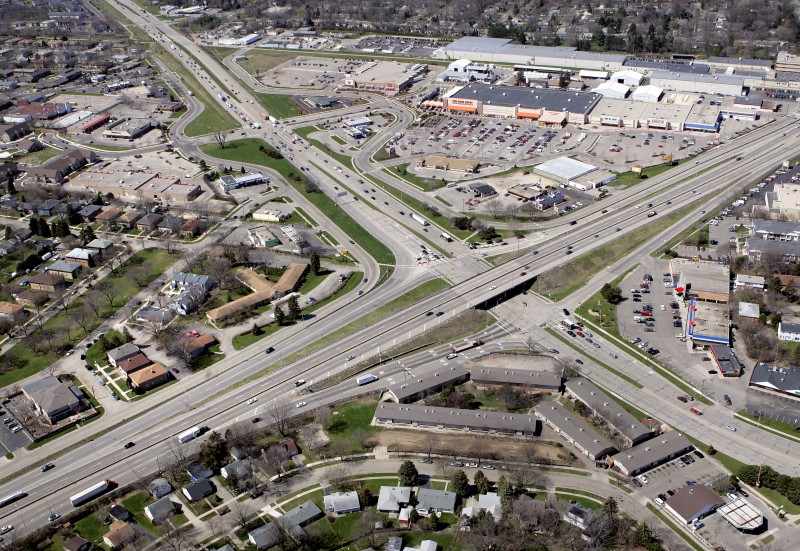 State officials proposed delaying reconstruction on the state's busiest interchange and pushing back several other major road projects, including the reconstruction of Verona Road in Madison and Interstate 39-90 from Beloit to Madison.
"This is a live-within-our-means budget," Transportation Secretary Mark Gottlieb said of his department's 2013-15 budget request. "To be clear, this is not something we are happy to be proposing."
Under the request, the Zoo Interchange in Milwaukee might need to be pushed back from 2018 to 2020 if more money isn't put toward roads.
If the budget does not improve, seven other major projects would face delays, including a planned $715 million expansion of Interstate 39-90 in Rock and Dane counties, which could be delayed by two years to 2017.
And the first phase of the Verona Road project would be delayed by a year to 2015, while the start of a second phase would be pushed back by two years to 2019. The overall project, which includes work on the Beltline and an overpass over Highway PD, is estimated to cost about $175 million. It was not clear Friday what impact the delay might have on the project's cost.
Walker spokesman Cullen Werwie did not say whether the governor would agree to the delays but noted the budget request is just a starting point for discussion.
"The governor will introduce a complete budget next year, and one of his priorities will be investing in the state's infrastructure," Werwie said in a statement.
The proposal could meet some resistance in the Legislature which, starting in January, will be controlled by Walker's fellow Republicans.
"The Zoo Interchange should have been done a few years ago. ... A delay again I don't appreciate," said Sen. Mary Lazich,
R-New Berlin, a past chairwoman of the Senate Transportation Committee.
A two-year delay also would increase the project's costs by nearly $50 million and could hamper plans to expand the Milwaukee Regional Medical Center, the area's most comprehensive trauma center, according to the budget request. It also could affect the $500 million expansion to the University of Wisconsin-Milwaukee's Innovation Research Park, according to the DOT.
— State Journal reporter Barry Adams contributed to this report.