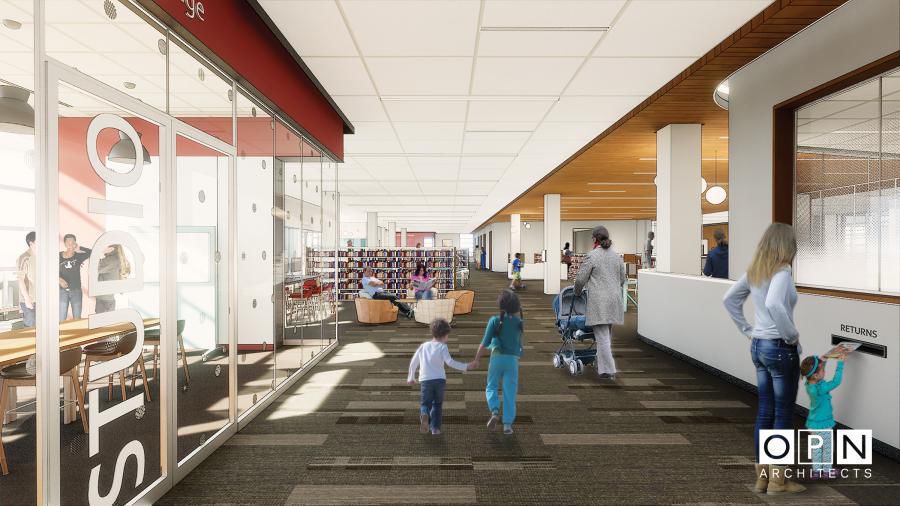 Pinney's last day open at 204 Cottage Grove Road on the city's East Side is Nov. 30. The interim site is at the former Ace Hardware store at 211 Cottage Grove Road. The city is building a site for the branch at 516 Cottage Grove Road that is expected to open in spring 2020.
"Multiple project delays meant that we reached the end of our lease at our current Pinney Library before the new Pinney Library was completed, leaving a significant service gap between having to vacate the current site and relocating to the new library," said Greg Mickells, Madison Public Library director.
"Using the space at 209 Cottage Grove Road during that gap will help diminish the impact on the neighborhood, and allow the library to continue to provide much-needed library service in the meantime," Mickells said.
Pinney customers will keep their place in the holds queue for any items they have on hold. Their items will be available at the Hawthorne branch, 2707 E. Washington Ave., beginning Dec. 1.
After Nov. 30, items from Pinney can be returned to any library in the South Central Library System.
[Editor's note: This story has been updated to reflect a new interim address for the Pinney branch library. It will be at 211 Cottage Grove Road.]
Be the first to know
Get local news delivered to your inbox!