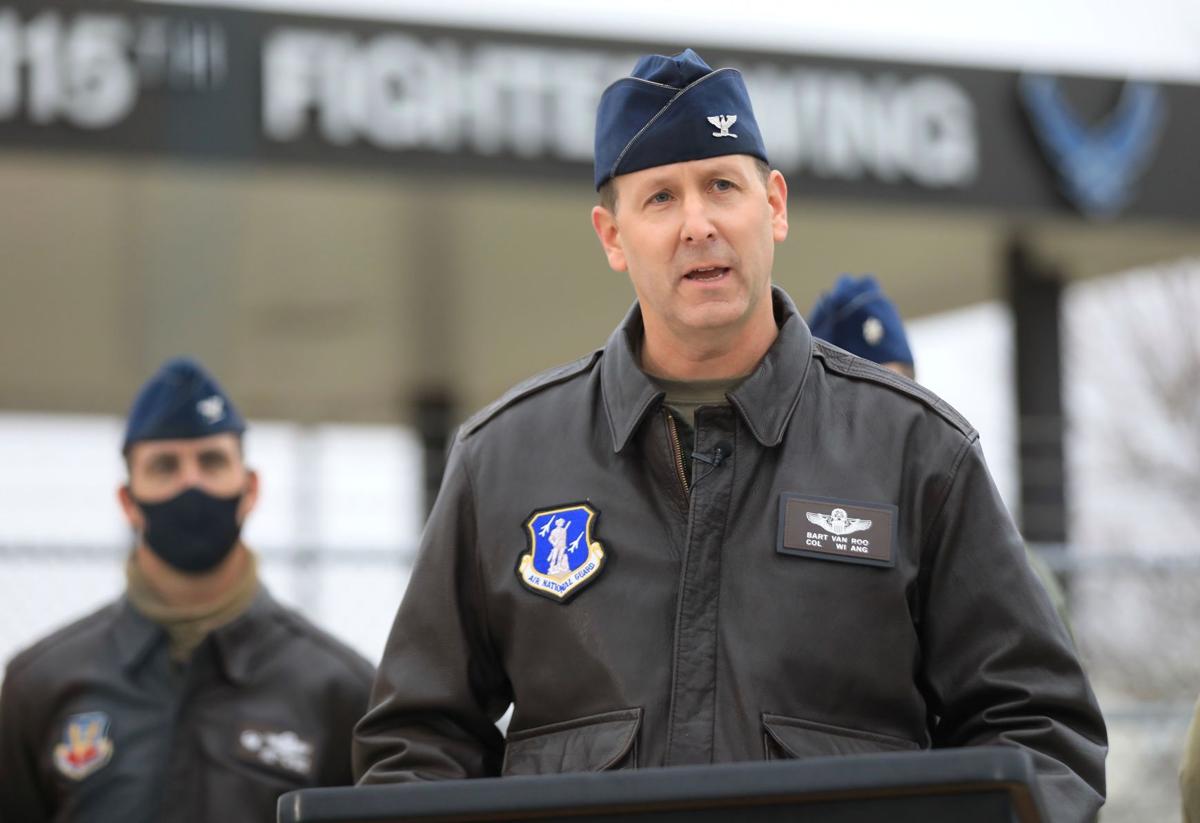 Madison's Air National Guard unit has grounded pilots as the military investigates the crash of an F-16 fighter jet that killed an Air Force captain from New Mexico during a training exercise Tuesday over Michigan's Upper Peninsula.
Capt. Durwood "Hawk" Jones, 37, died when the jet crashed in Michigan's Hiawatha National Forest, the Wisconsin National Guard said in a statement Friday. Jones, of Albuquerque, New Mexico, joined the Air National Guard in 2011.
A decorated combat veteran, Jones graduated from F-16 basic qualification training in 2015 and served three deployments, including one to Afghanistan in 2019, according to the Guard.
Jones is survived by his wife and two children. The Guard said his family does not wish to speak to the media.
Wing commander Col. Bart Van Roo said Friday he and the base chaplain notified Jones' spouse on Thursday.
Van Roo said the tight-knit unit is also mourning the loss of one of its members.
"The loss of a member like this is a very difficult thing for such a committed group of professionals," he said.
Maj. Gen. Paul Knapp, Wisconsin's adjutant general, and his wife, Renee, said in a statement the entire Wisconsin National Guard "family" is mourning.
"Losing a member of the Wisconsin National Guard creates a void, and every member of our organization shares in that grief," the statement said. "Capt. Jones was a great pilot, leader, patriot, and combat veteran, who lost his life training to protect our state and nation. ... He was also a loving husband, father, son, brother, and friend."
Gov. Tony Evers on Friday ordered U.S. and state flags be flown at half-staff beginning at sunrise on Saturday.
Investigation underway
The Air Force is investigating why the plane crashed, but Van Roo said it could take a month to determine exactly what happened and more than a year to determine why.
The search effort began shortly after the crash in a remote area of the forest that Delta County Sheriff Ed Oswald said is "very remote with no cellphone service."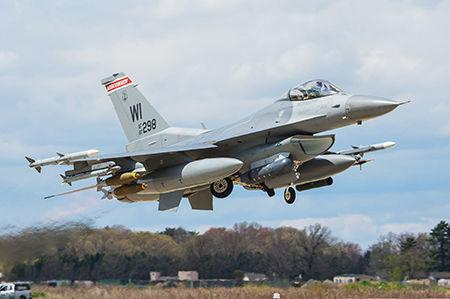 Van Roo said the investigation will look at all aspects, including maintenance, aircraft integrity, pilot briefings and training.
The unit, which supports the Air Force's national defense mission, will be grounded until leaders determine it is safe to fly again, Van Roo said.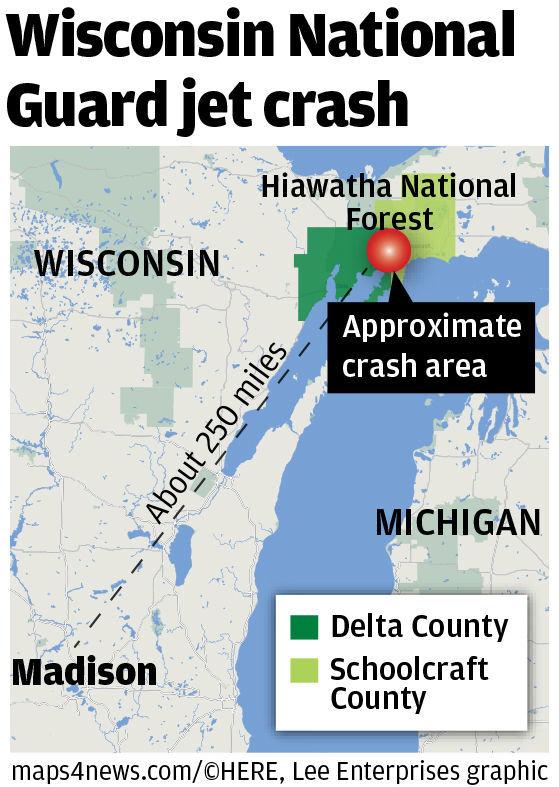 Established in 1948, the 115th Fighter Wing began flying F-16 Falcons in 1992. The unit has about 1,200 members, including 500 full-time airmen, who serve dual federal and state missions.
Tuesday's crash was the third of an F-16 from the 115th Fighter Wing in 25 years. Maj. Joe Trovato said it is the unit's first fatal crash since Capt. Bill Miller's A-10 jet went down at Fort McCoy in 1987.
The unit's last active duty death occurred in 2015, when 22-year-old Airman 1st Class Kelly Tomfohrde died after falling from a window during a deployment to Kadena, Japan.
Truax Field is named for Wisconsin native Lt. Thomas Truax who was killed in a training accident in November 1941.
State Journal reporters Logan Wroge and Shanzeh Ahmad contributed to this report.