TOWN OF BURKE — Many of the Reindahls are buried here.
Their farmland is now covered by East Towne Mall and Reindahl Park along East Washington Avenue.
One of them, Knute Reindahl, who in 1867 immigrated to this rural pocket of Dane County from Norway, went on to become a famed violin maker before dying in 1936.
Some of the earliest graves in the Burke Lutheran Cemetery are Bosbens. They began attending church on this ridge in the 1870s and continue to worship on this 39-acre tract hidden from the sprawling American Center Business Park juxtaposed just over the hill to the east but with sweeping western views.
"My parents and grandparents and great-grandparents all were married, and baptized and (had funerals) here," said Bruce Bosben, 54, whose great-grandfather was baptized on the site. "My mom was married in there in 1959 and she still complains about there not being a center aisle."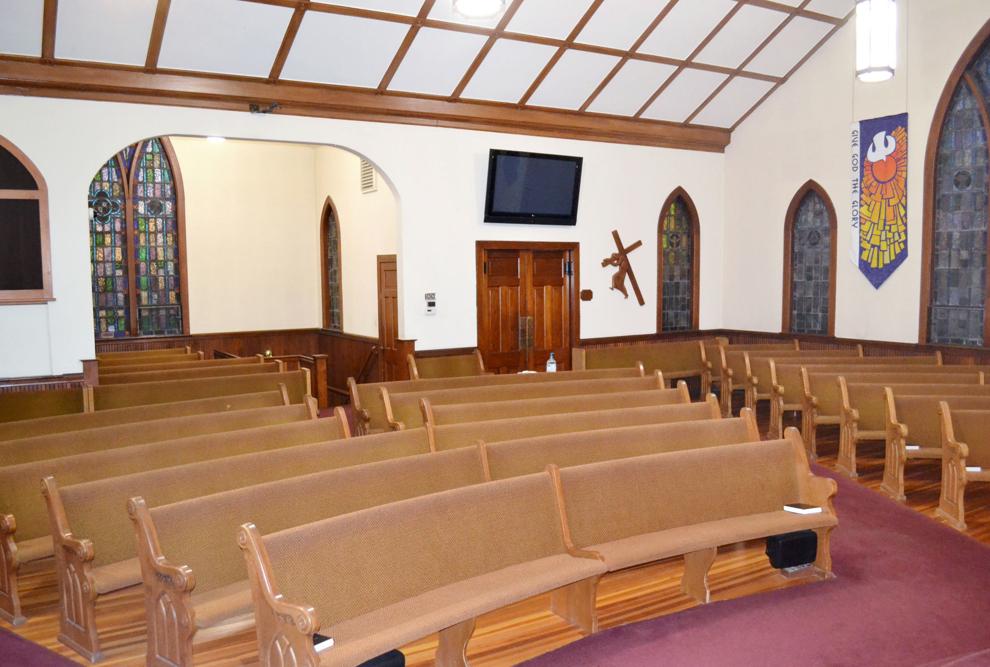 But Mary Ann Bosben is getting her wish.
A $1.7 million upgrade to the church, constructed in 1899 with dead center seating and off-setting aisles, will include a reconfiguration of the sanctuary, adding a center aisle and relocating the pipes for the organ. The biggest and most costly part of the project, however, involves moving the church building about 300 yards out of the center of the cemetery.
The move, expected to take place in early May by Heritage Movers, will place the church building onto a new foundation adjacent to a recently constructed facility that is already home to offices, classrooms, meeting space and a kitchen. If all goes as planned, and the COVID-19 coronavirus pandemic has flattened and allows for group gatherings, the first service could take place there sometime in August.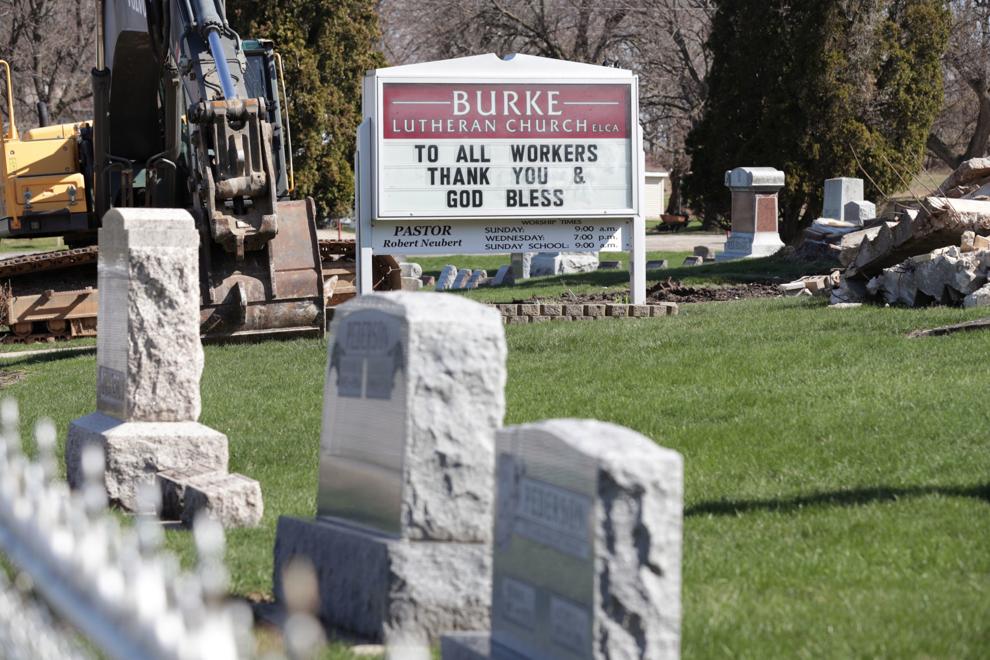 Two Sunday services and two Wednesday Lenten services were held in the new fellowship hall after the church building was closed to prepare it for the move but since mid -March, services, including Easter, have been online affairs for Pastor Robert Neubert and his 250 members.
"It's frustrating when you can't have personal contact with your congregants," said Neubert, who has been leading the Evangelical Lutheran Church of America congregation for the past five years. "Being a smaller church, we're big on community."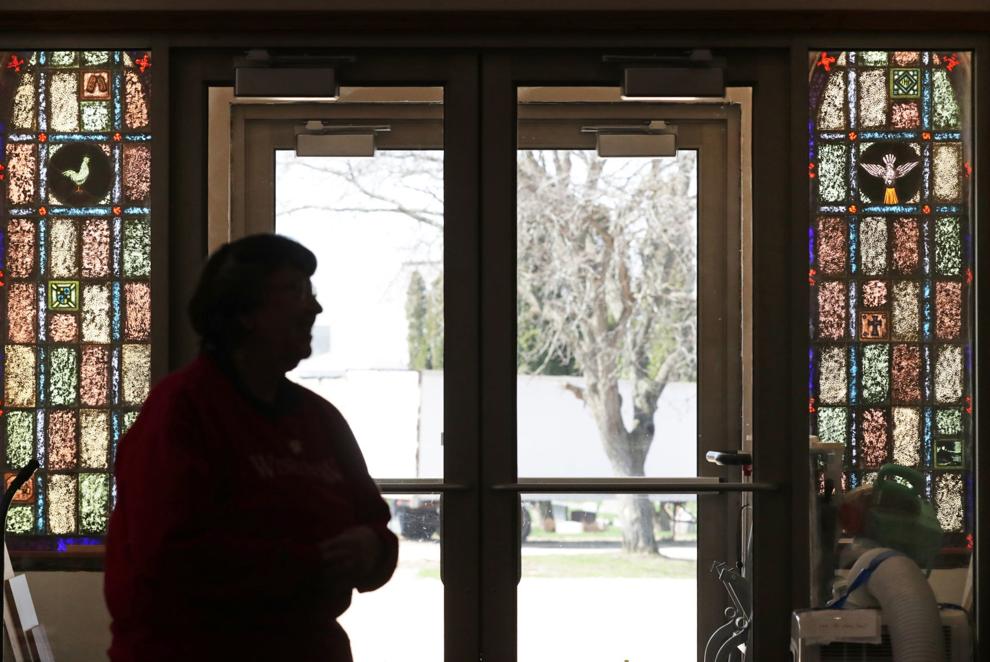 When Neubert arrived at the church, there were two services each Sunday and a membership that was in conflict. Some wanted a more than $5 million project that would have built an all-new facility and done away with the historic church. Others favored preservation. So, about four years ago, the church went to one service in an effort to bring the congregation closer together. The service is followed by a full-on breakfast, not just coffee and donuts. In the last three years, 40 new families have joined the church and there was buy-in to preserve the sanctuary building but add modern amenities.
"It went from the congregation being completely split about what to do to everybody being united," Neubert said. "We've had really loyal support since we lost (in-person) worship (services). A lot of people are still doing their regular giving but we don't know what's going to happen."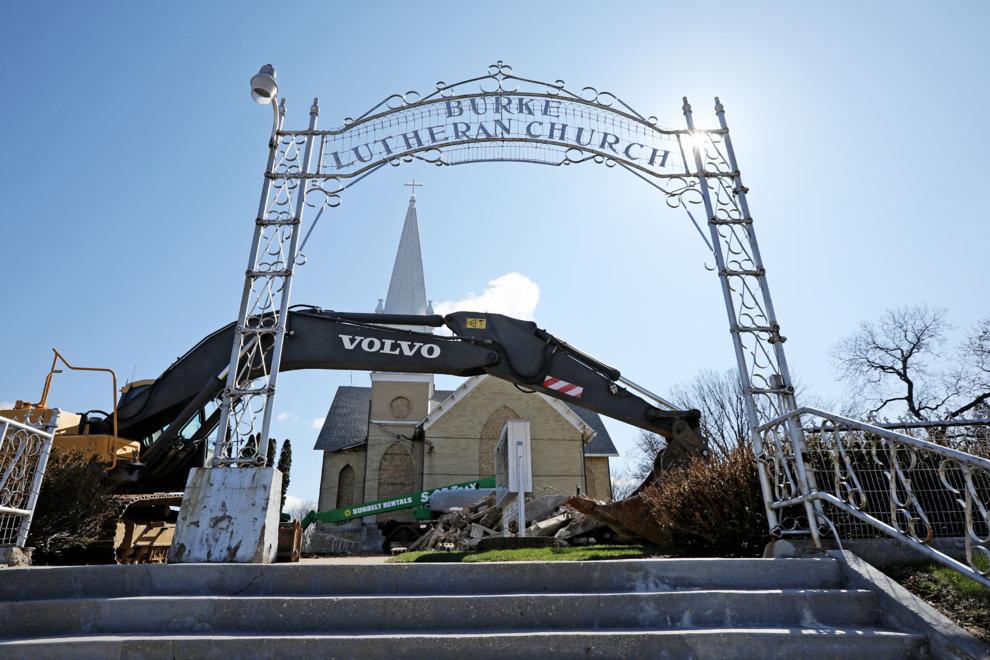 Norwegian roots
Burke Lutheran Church traces its roots to 1851 with a Norwegian communion service followed a month later with organization of the Sun Prairie Lutheran Church of Burke. The land for the first church building was purchased in 1869, and 18 months later the congregation approved a plan to build a facility of red brick patterned after Bethel Lutheran Church in Madison. The two churches formed a dual parish but severed the relationship in 1905, just over five years after dedicating the church building in Burke. That's when the price of a cemetery plot was $1.25 and the new alter cost $105.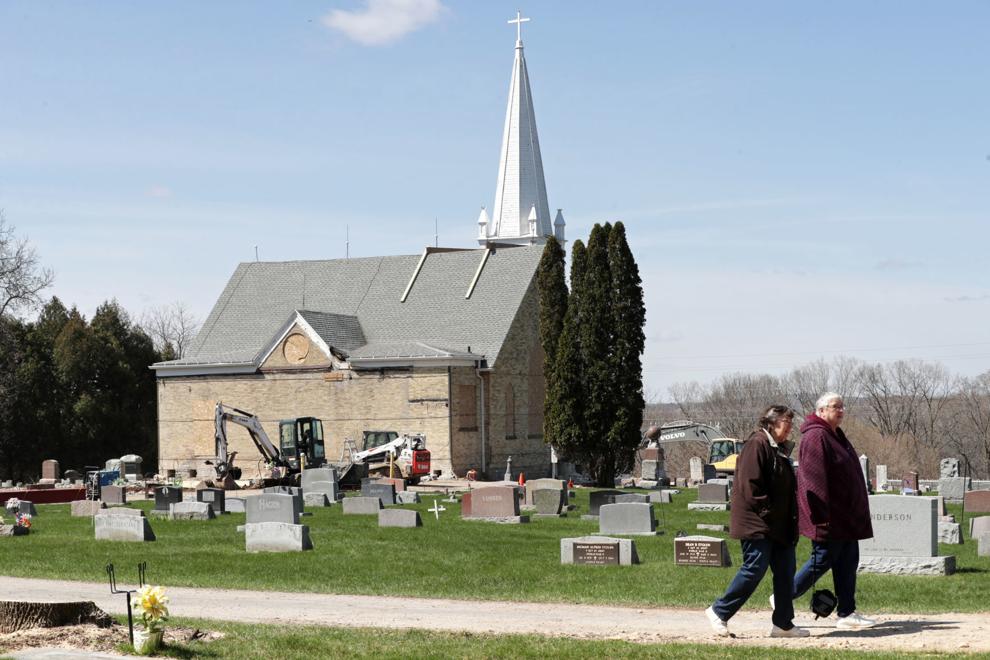 Services were conducted in English and Norwegian beginning in 1925, and the church's stained-glass windows were added in 1937 and 1938 as a gift from the Reindahl family in memory of Knute Reindahl. The pipe organ was dedicated in 1941 and a parish hall added in 1964.
The latest project, which makes the church ADA-compliant, is an historical moment for the church being funded by the proceeds from garage and craft sales, an annual lefse sale and donations from the congregation. The pandemic has resulted in the postponement of a talent show and chili cook-off and likely the summer garage sale in June. However, about $600,000 came from the estates of longtime members Erling and Rachel Christianson and Arnold and Pearl Kvalheim. A GoFundMe page was launched last week.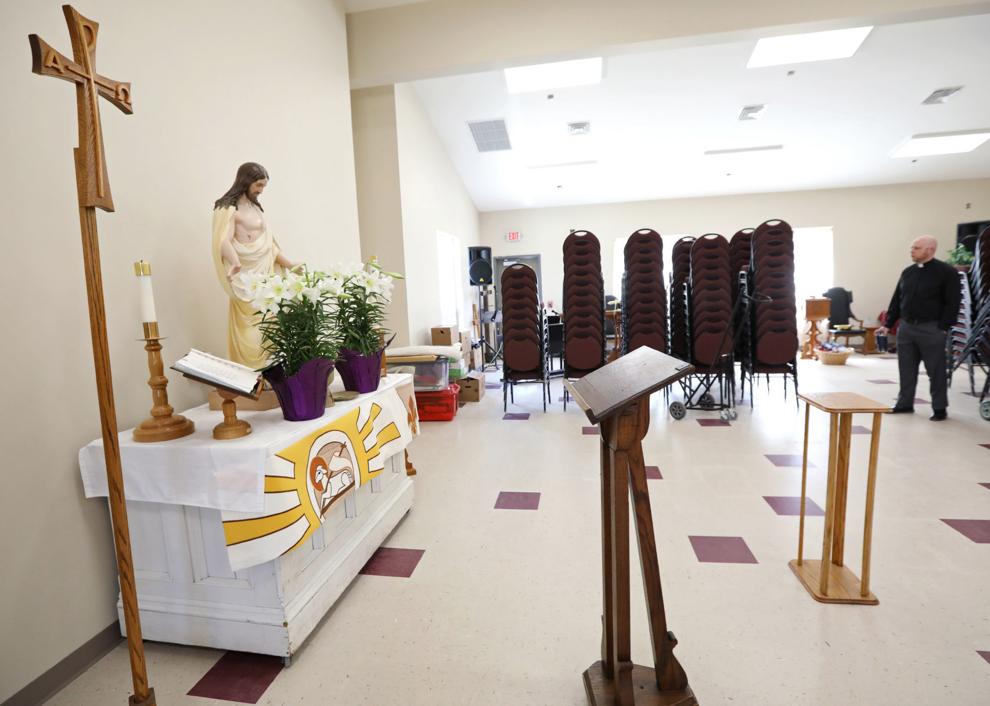 "Size-wise we're probably not gaining a whole lot of space but we're making the space more efficient and with easier access," said Mary TeWinkel, 65, who was baptized in the church. "It's been a very positive thing. People are excited about keeping the sanctuary. It has a lot of memories."
One of those memories being preserved is part of a massive maple tree planted in 1878 in the cemetery. About three years ago, the tree was toppled in a storm but a small sliver was used to make the mantel above the fireplace in the main conference room of the new office and fellowship hall building.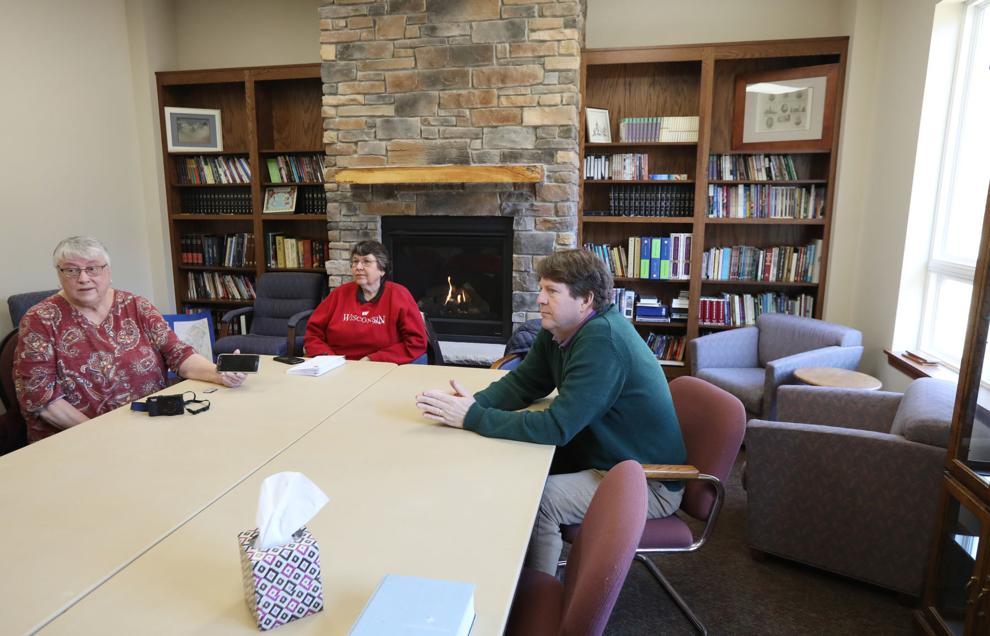 TeWinkel spent 30 years in Iowa, where she was a 4H youth program director, but returned to the Madison area after retiring. Her sister, Linda Hughes, is president of the church, but it was Bosben who suggested that the church be moved to a new spot on the property.
"Linda was the one who listened to me and kind of tried the idea out to everybody," said Bosben, owner of a Madison property management company, who has moved buildings in the past. "I came up with it, but she ran with it."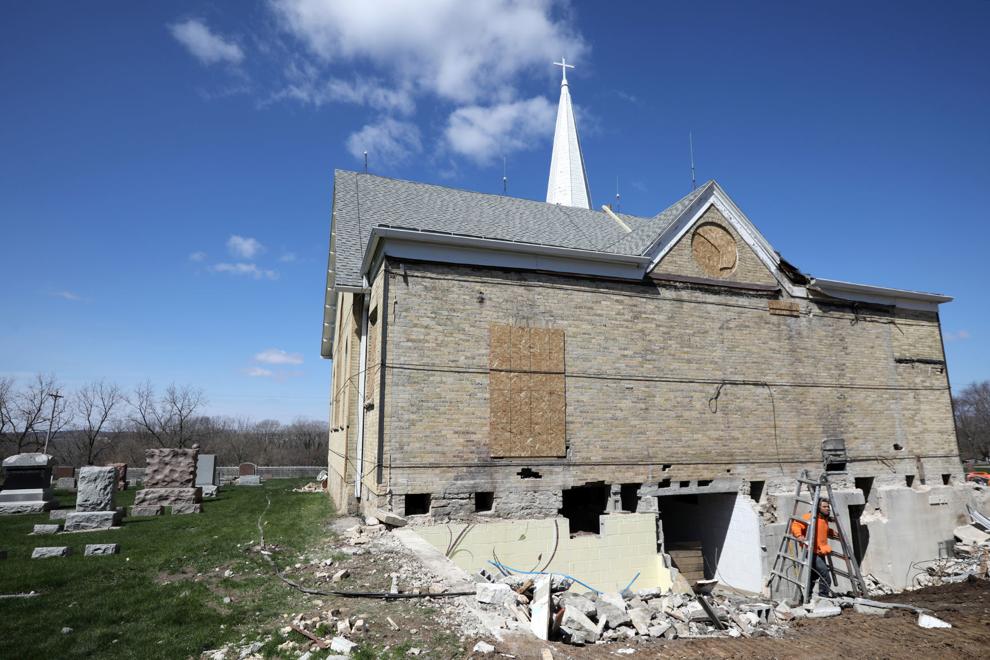 Hughes, 71, said the idea to move the building almost became a necessity after the initial plan to build a pricey new facility fell on flat ears. Although she admits she'll be a bit nervous once the move begins.
"When you start out with a plan to build a new building and nobody donates any money, it's a real sign," Hughes said. "When we came up with the plan to move the building, everyone got excited. And they all donated. It was the right thing to do. We're in too deep now not to let it happen."
Barry Adams covers regional news for the Wisconsin State Journal. Send him ideas for On Wisconsin at 608-252-6148 or by email at badams@madison.com.