Photos: The evolution of the Mifflin Street Block Party from 1969 to today
See how the annual Mifflin Street Block Party has changed in the decades since it began as a rallying point for the anti-war movement in Madison in the spring of 1969.
Origin: May 3-27, 1969
The first Mifflin Street party in May 1969 turned into a protest by UW-Madison students who were denied permission to hold an anti-war "street dance."
Police responded to a noise complaint and three days of rioting ensued. Seventy people were injured and 100 were arrested, including then-Ald. Paul Soglin.
A few weeks later, on May 25, 1969, a block party was held after the city issued a "parade permit" for the 500 block of Mifflin Street.
"Oh, we'll parade a little bit," Soglin said at the time. "We'll start at this end of the block and walk down to the other end. A couple hours later, we'll walk back."
1969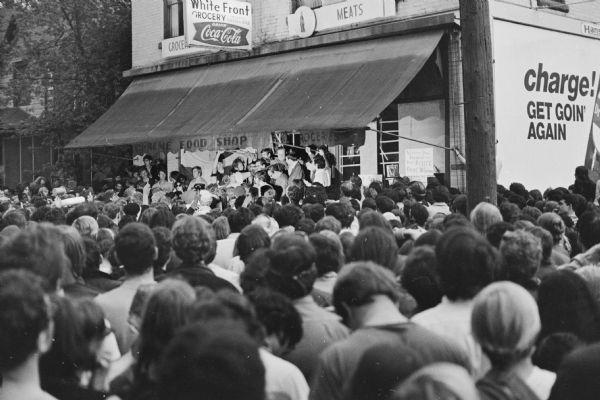 1969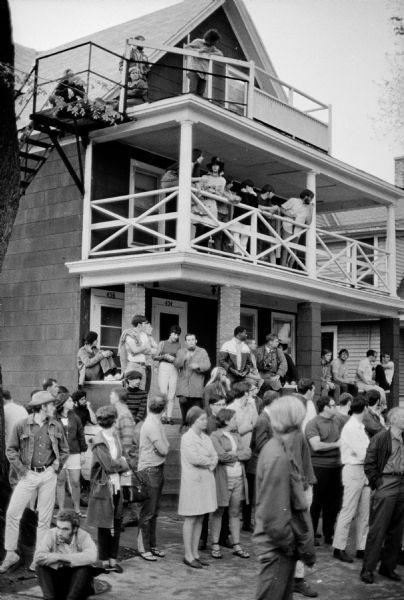 May 3, 1969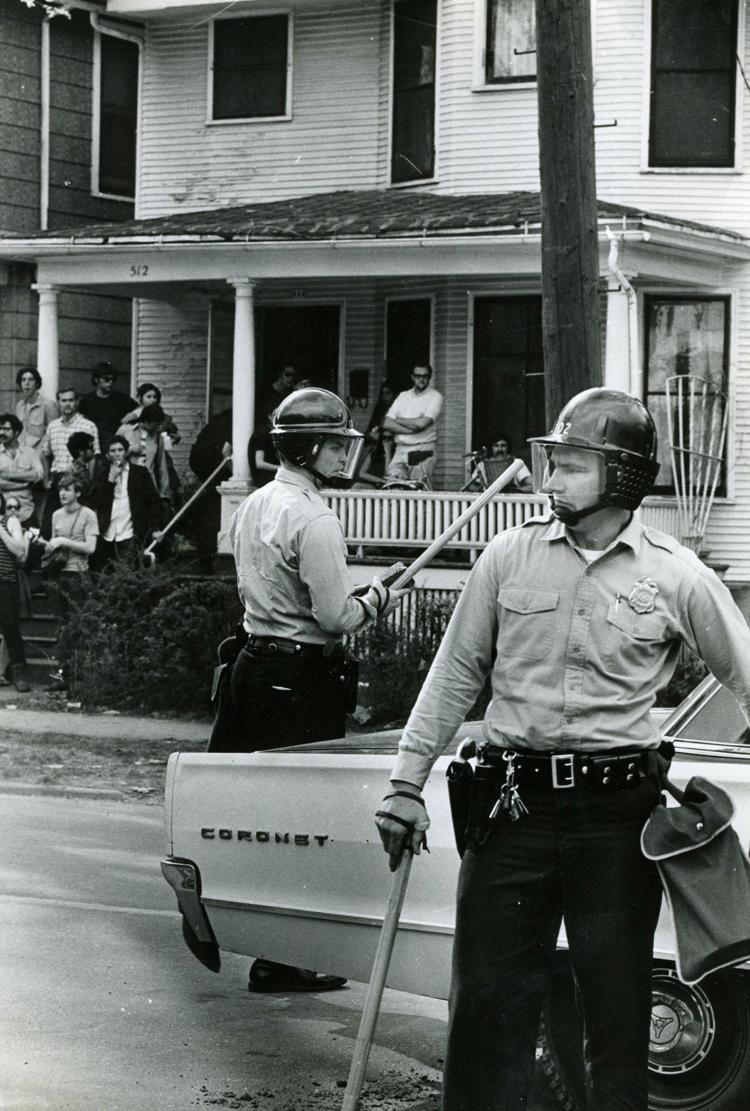 May 3, 1969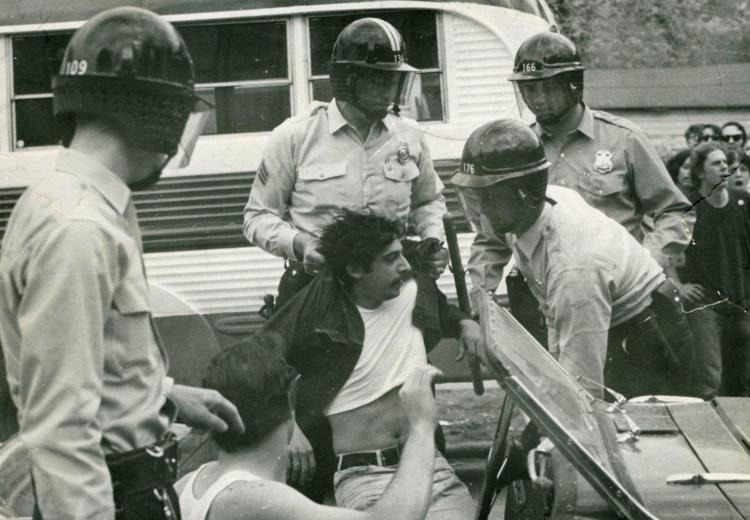 May 4, 1969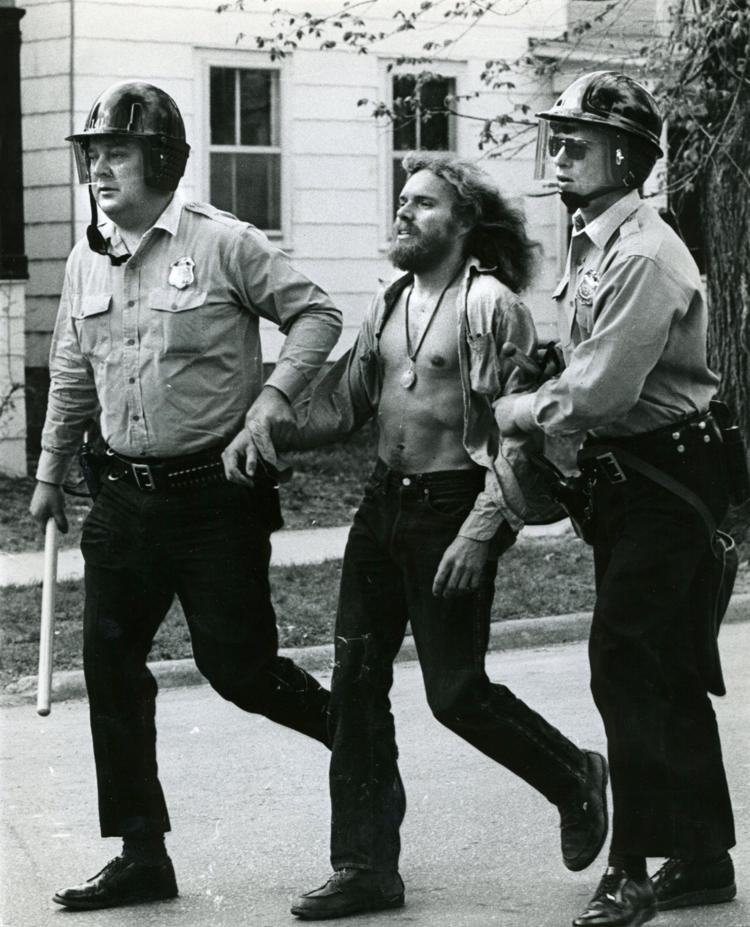 May 4, 1969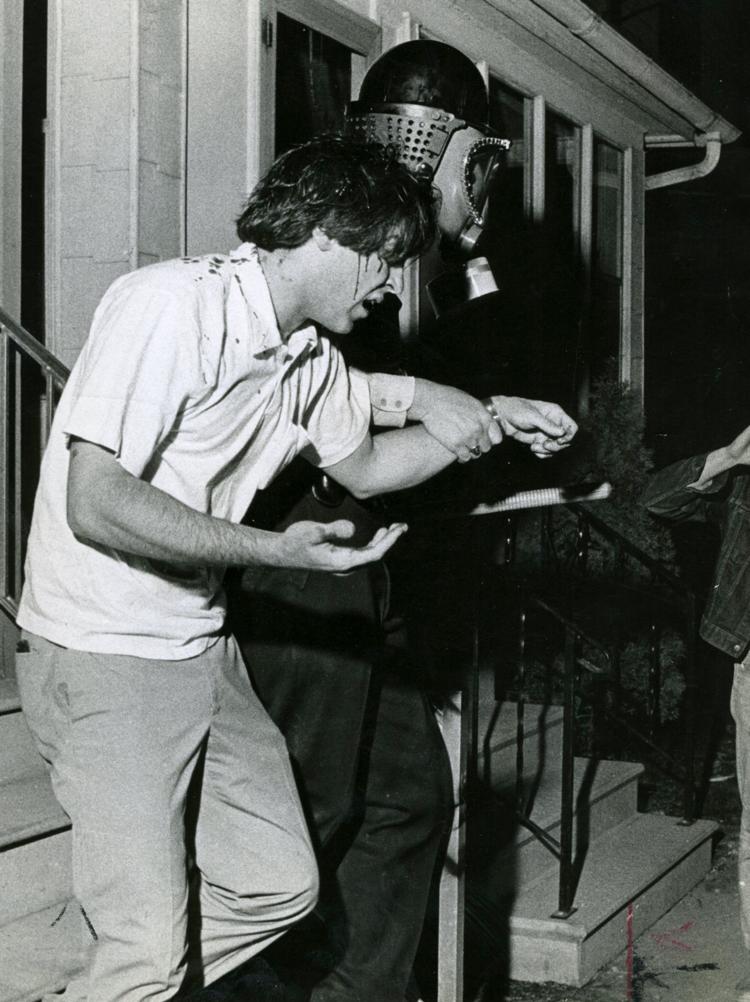 May 5, 1969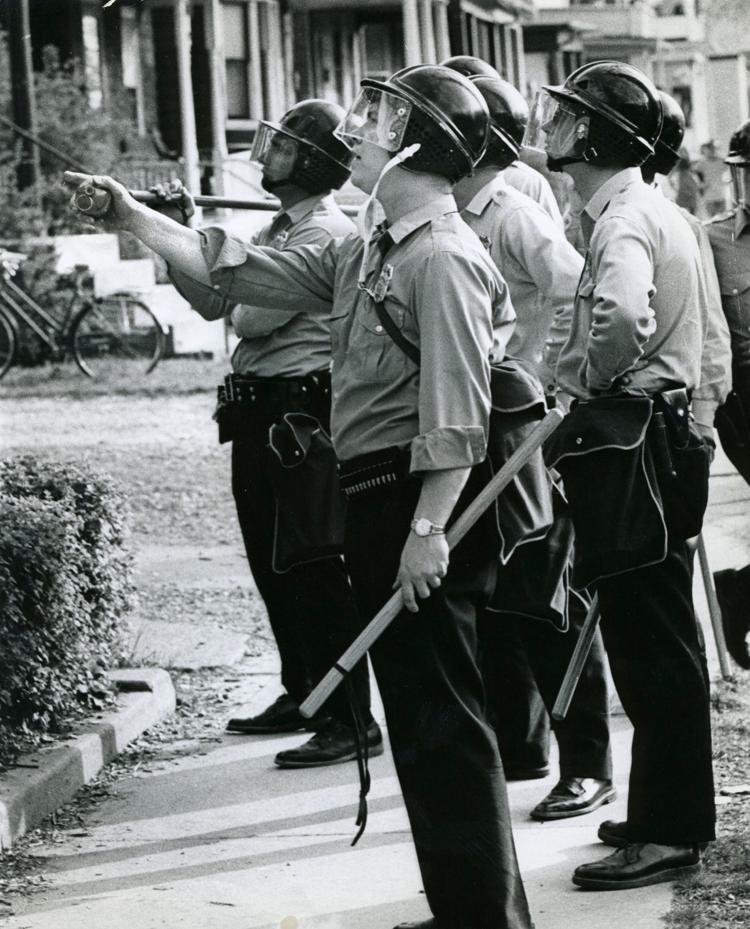 May 5, 1969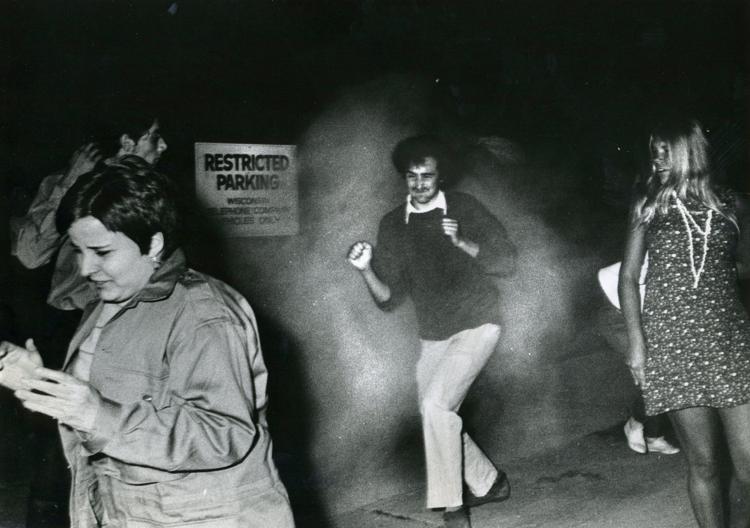 May 5, 1969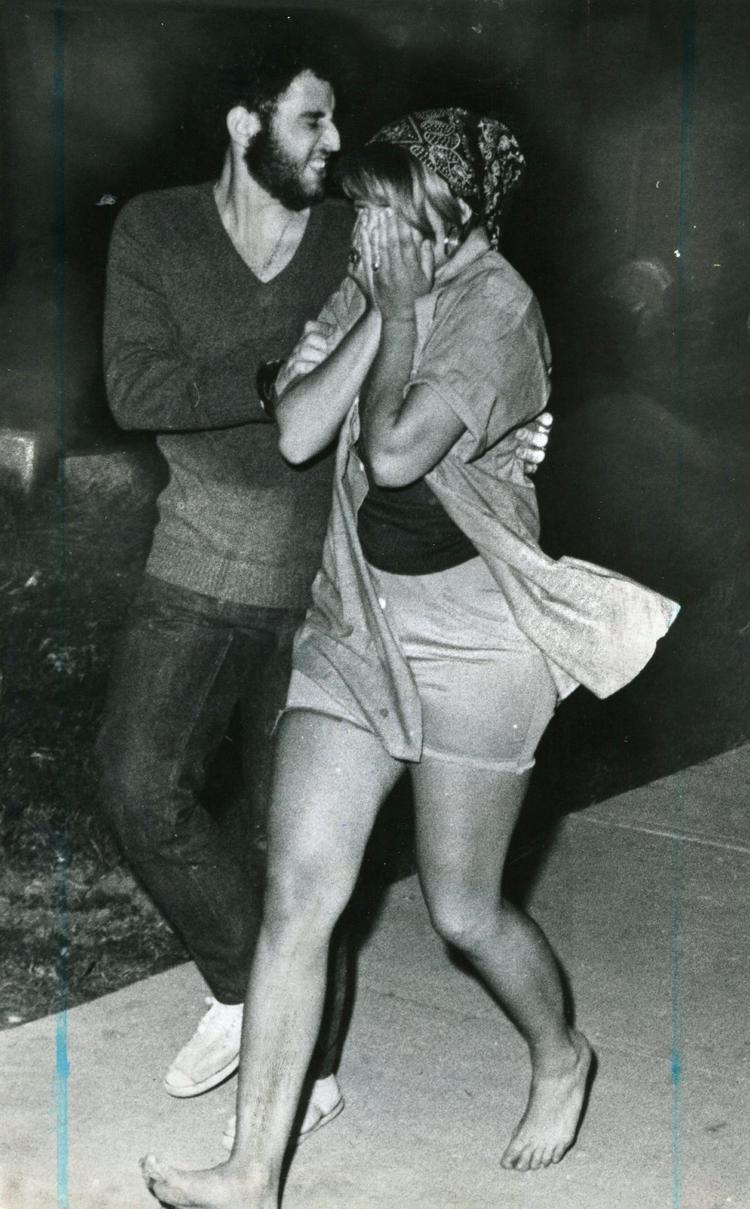 May 5, 1969
May 6, 1969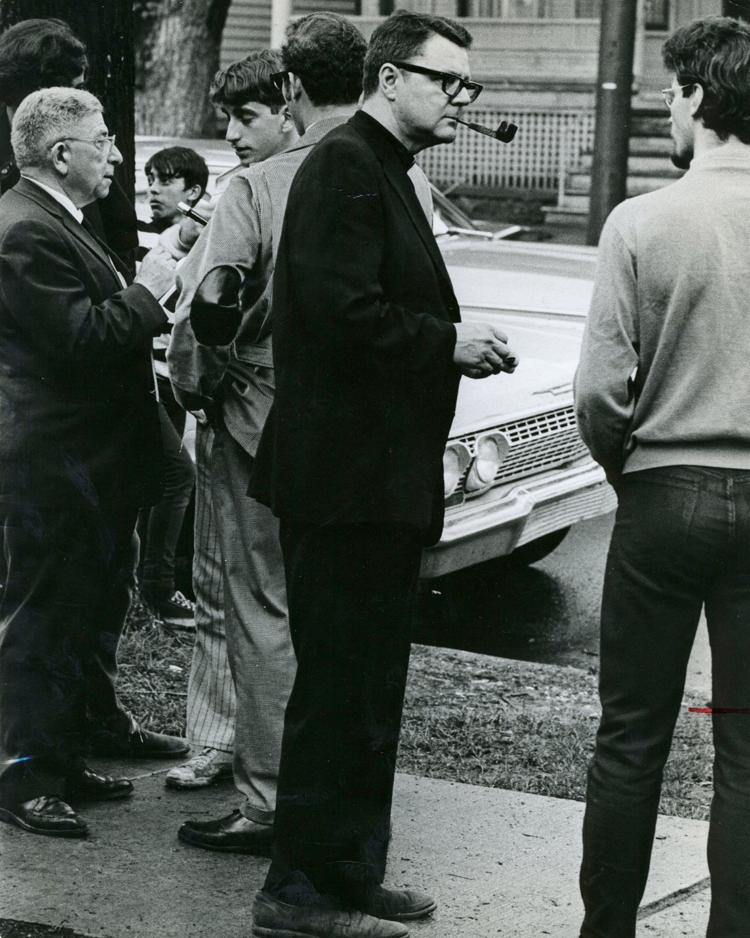 May 6, 1969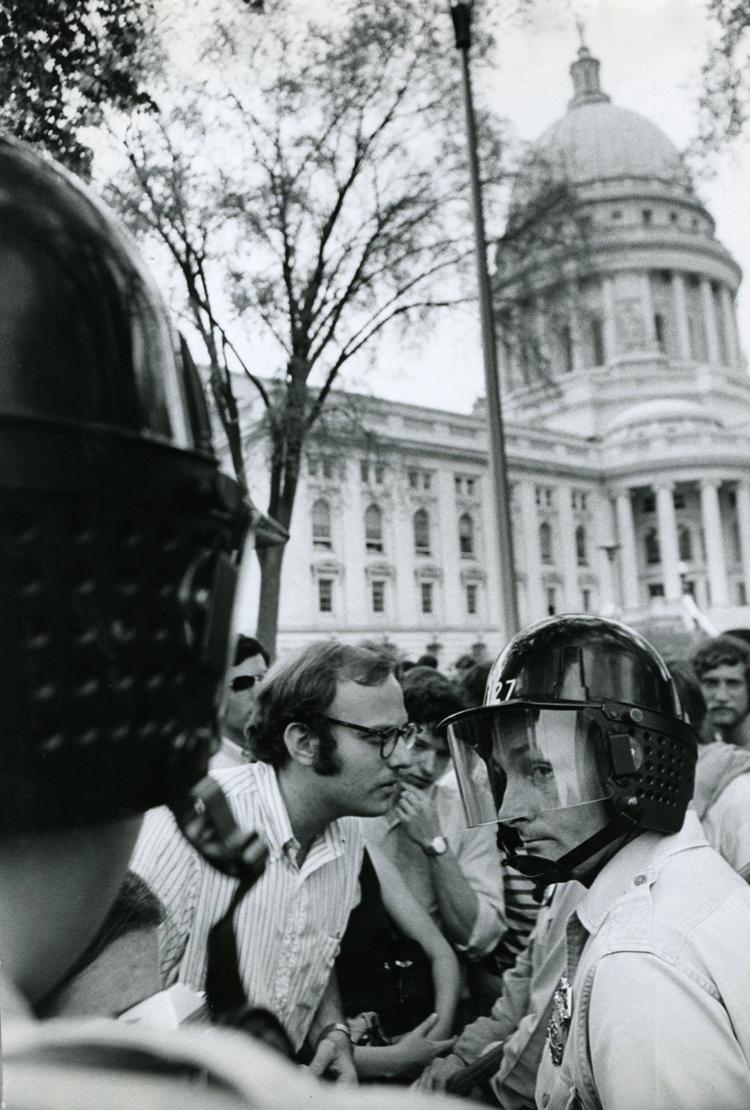 May 10, 1969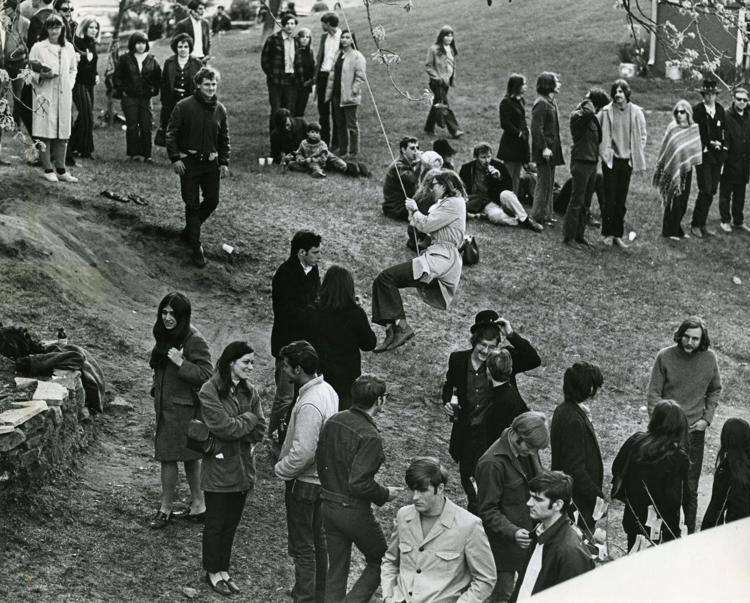 May 27, 1969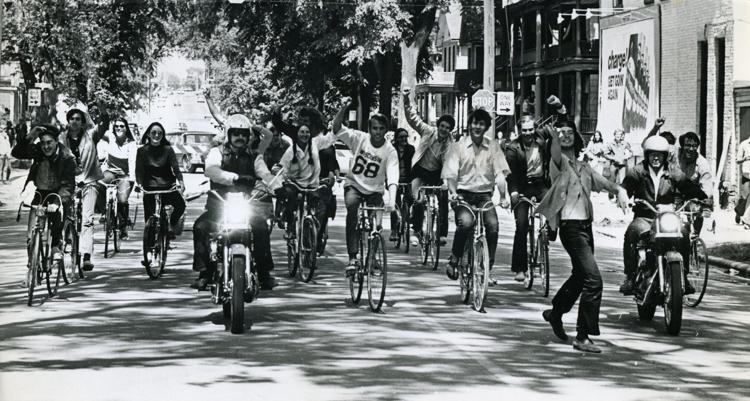 May 27, 1969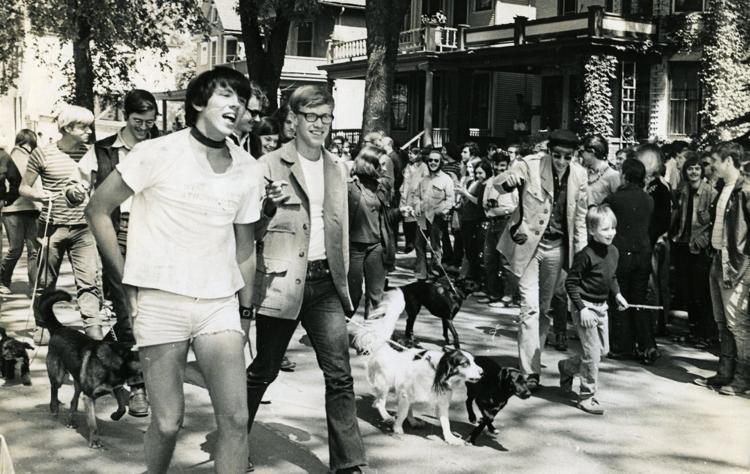 May 27, 1969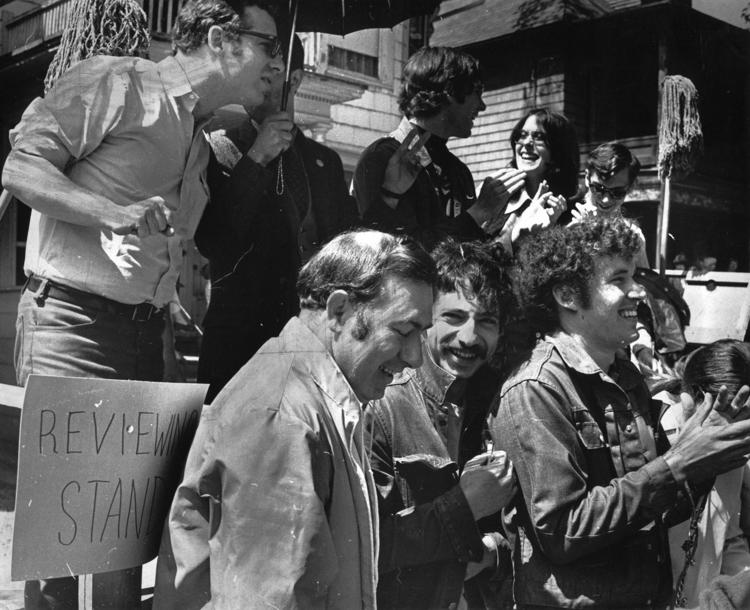 1970s
Following the riots of 1969, the city of Madison passed an ordinance legalizing block parties and street use permits on Jan. 20, 1970.
On March 21, 1970, between 600 and 1,000 attended the second block party on Mifflin Street, billed as Madison's first legal block party. With no police in sight, the event was a peaceful contrast to the previous year.
But the following year, about 1,000 young people try to hold a block party in defiance of Mayor William Dyke's veto of a City Council-approved street permit. Another riot resulted in 17 arrests.
There was no party held in 1972. In 1973, newly elected Mayor Paul Soglin attended the party, and some students lamented how the party "just isn't the same without the tear gas."
For the rest of the decade, the party was held every spring and seemed to grow with each year. Upwards of 10,000 people were participating each year by the end of the decade, with no repeat of the riots of earlier years, though there were usually some arrests and hospitalizations.
In 1979, Mayor Joel Skornicka and the City Council created "Mifflin on the Mall." 8,000 people packed State Street Mall and police reported few problems. 
1970s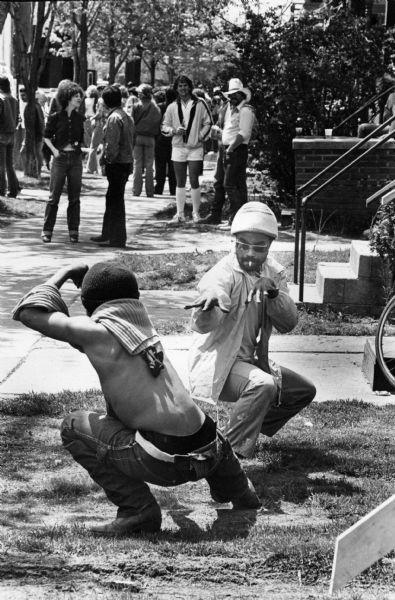 1970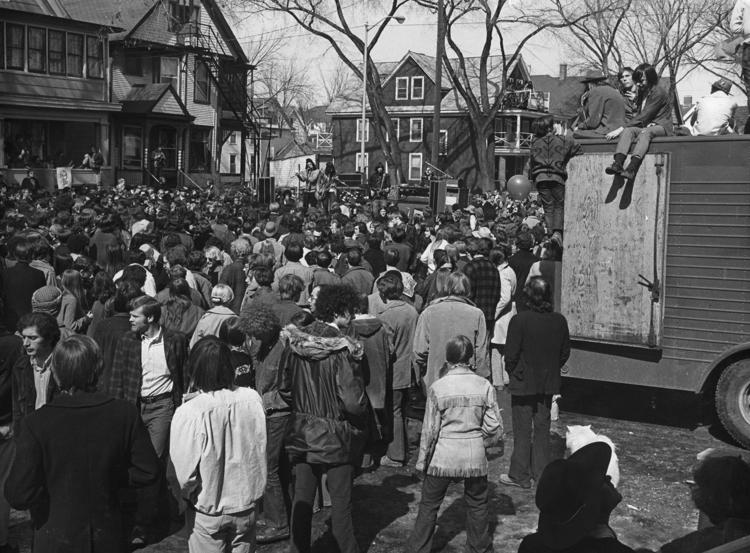 1970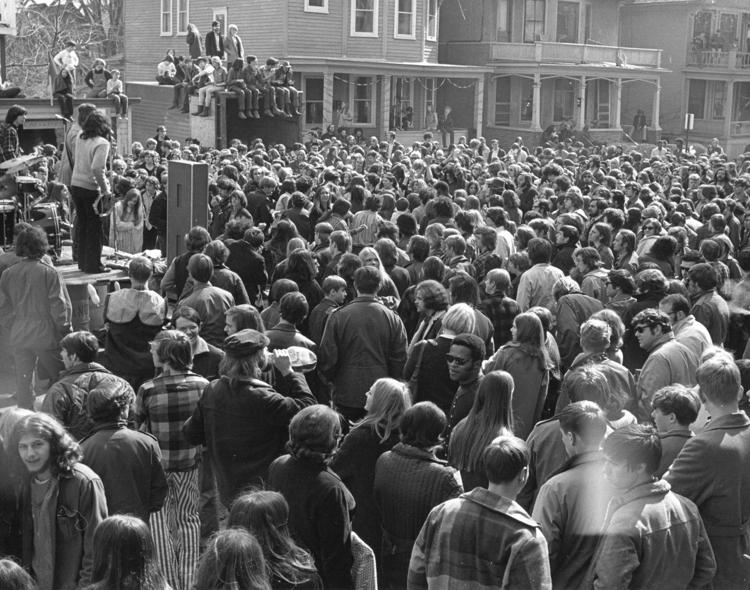 1970
1975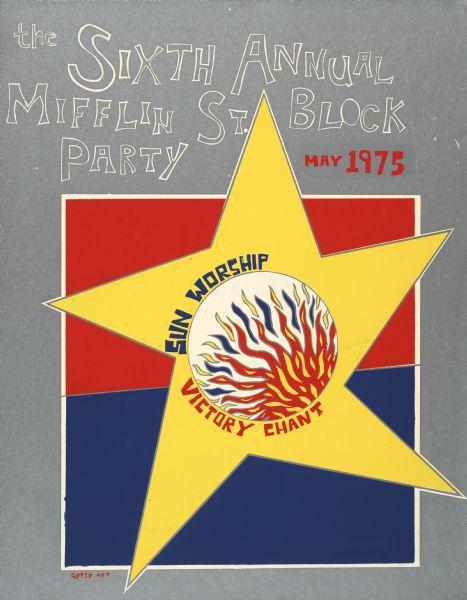 1975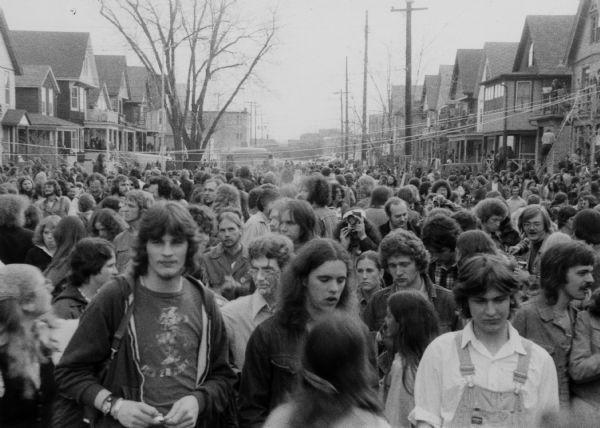 1977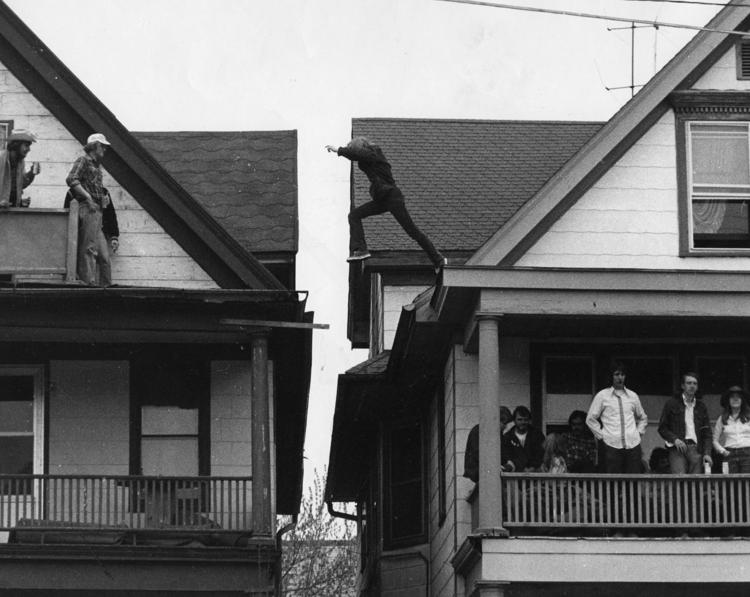 1979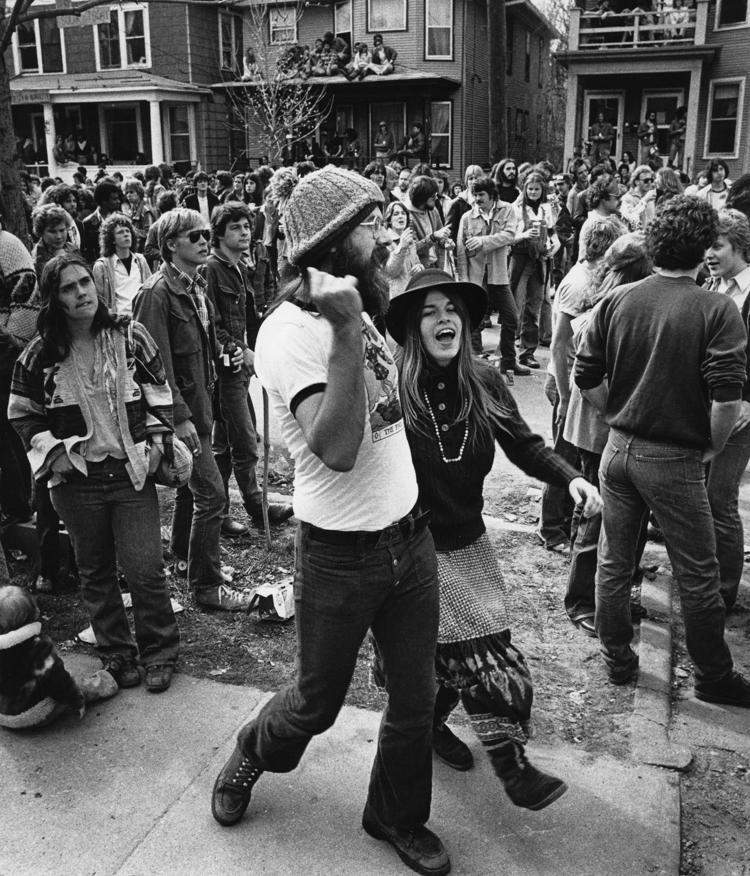 1979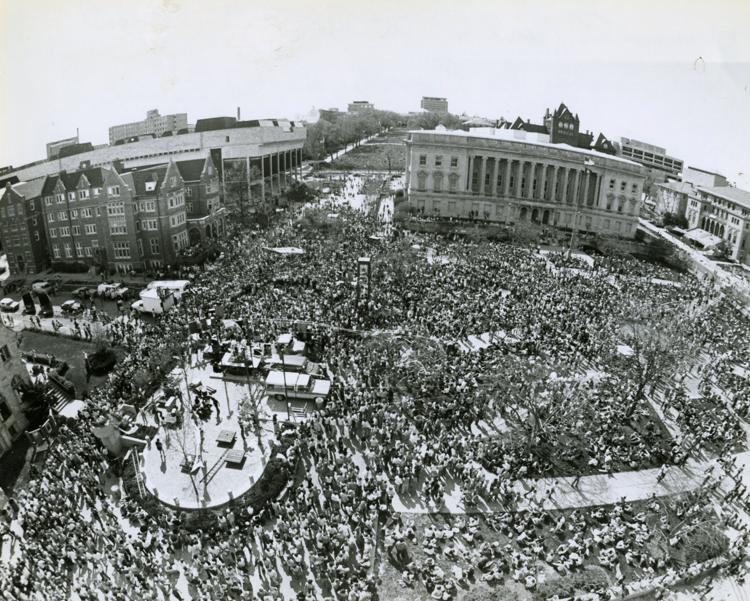 1980s
"Mifflin on the Mall" continued for a few years into the 1980s, and the Mifflin Street Co-op began organizing the annual party.
Attendance waned a bit in the early 80s, but by the end of the decade upwards of 12,000 people attended the party each year.
Starting in 1984 organizers added live music and dancing to the party, with beer stands, fencing and drink tickets added in subsequent years as well.
1982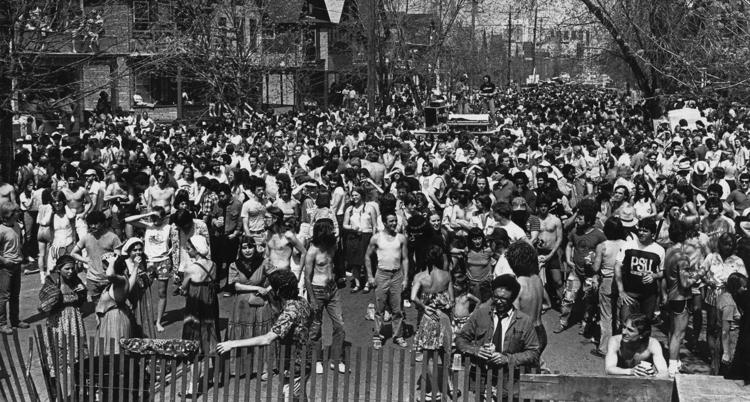 1983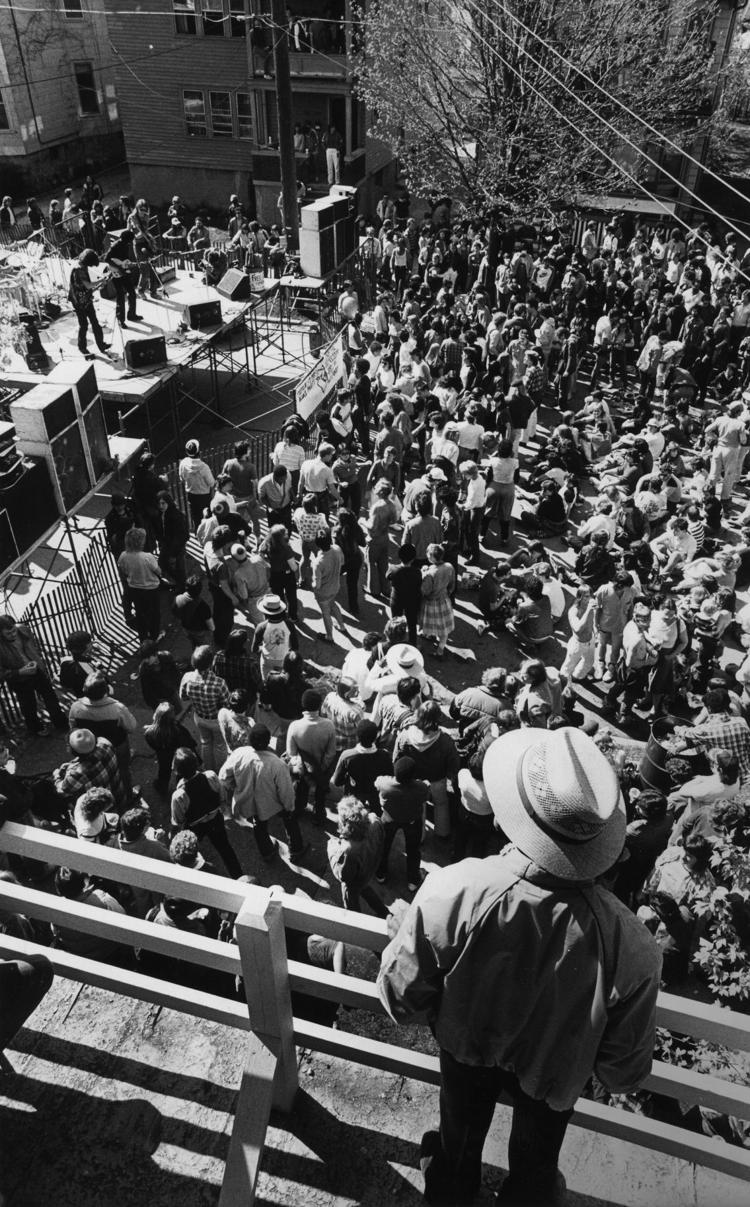 1984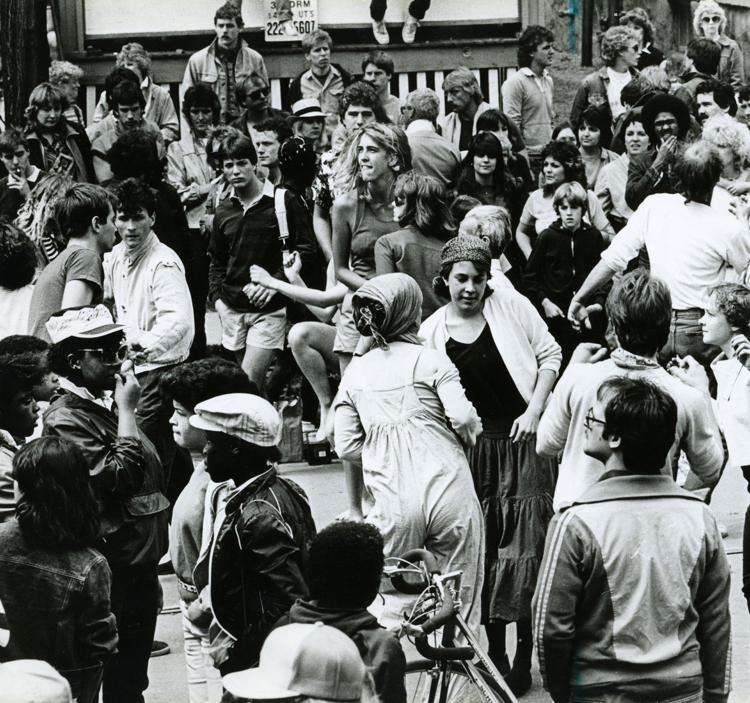 1985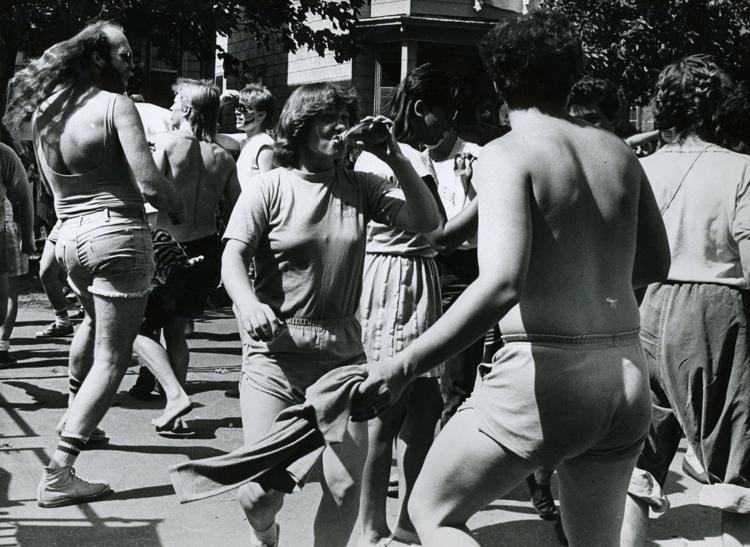 1988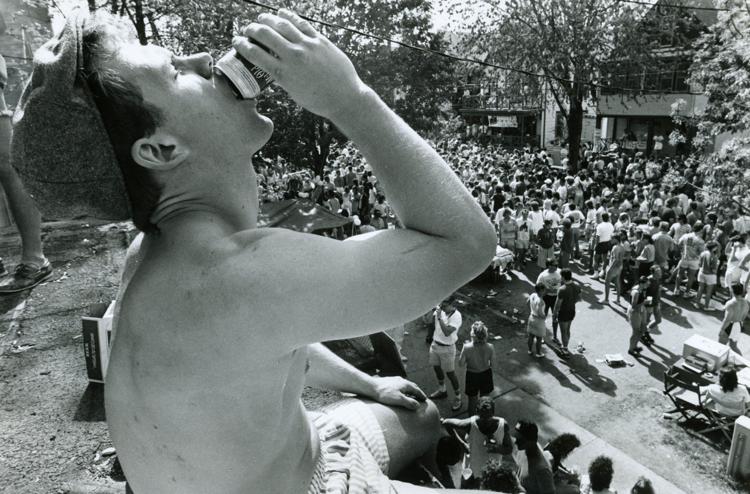 1990s
In 1990, following years of mostly uneventful parties, the police presence was removed. The Mifflin Street Co-op hired four off-duty police officers, and the event went off peacefully.
However, in 1991 the city cracked down on alcohol concessions at block parties, requiring the Co-op to limit alcohol to an enclosed beer garden. The co-op decided not to organize the block party that year, fearing it would lose money. Houses hosted parties anyway with bands performing on porches, though police prohibited open alcohol on public sidewalks and streets.
In subsequent years, the block party continued to be a collection of house parties with no permits or notice given to city officials.
In 1994, Black-n-Tan Productions organized two stages for a revitalized, alcohol-free event, which drew 25,000 people. Two people died nearby in alcohol-related crashes and a woman was sexually assaulted. In 1995, Paramount Nightclub owner Gary Taylor sponsored the party with a music stage and beer tent.
On May 4, 1996 the party devolved into chaos after revelers set bonfires in the street and threw bottles and rocks at firefighters who tried to douse the flames. Twenty-two people were injured, including 11 police officers and a firefighter. Thirty-three police officers were at the scene when the bonfires started. Eight people were arrested. 
The police presence was much higher for the rest of the decade and the party was once again not sanctioned by the city. There was no repeat of 1996's violence, but police continued to cite partygoers for alcohol and drug-related crimes.
1994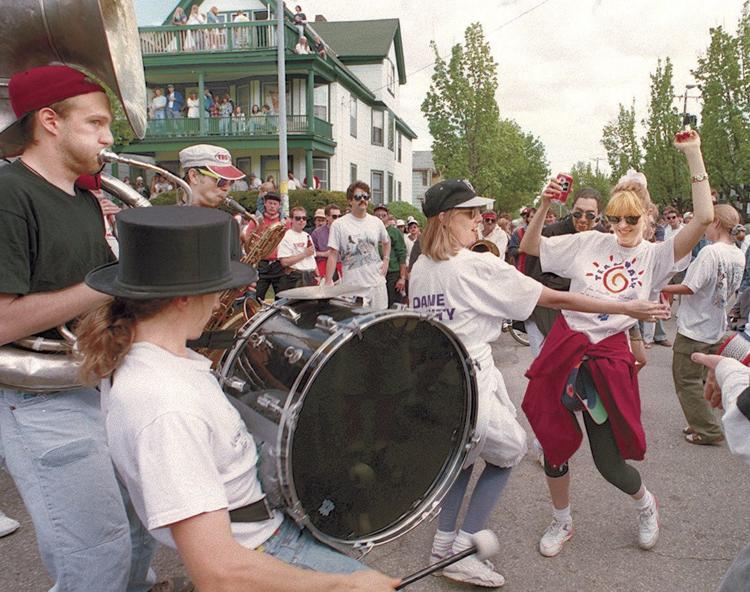 1994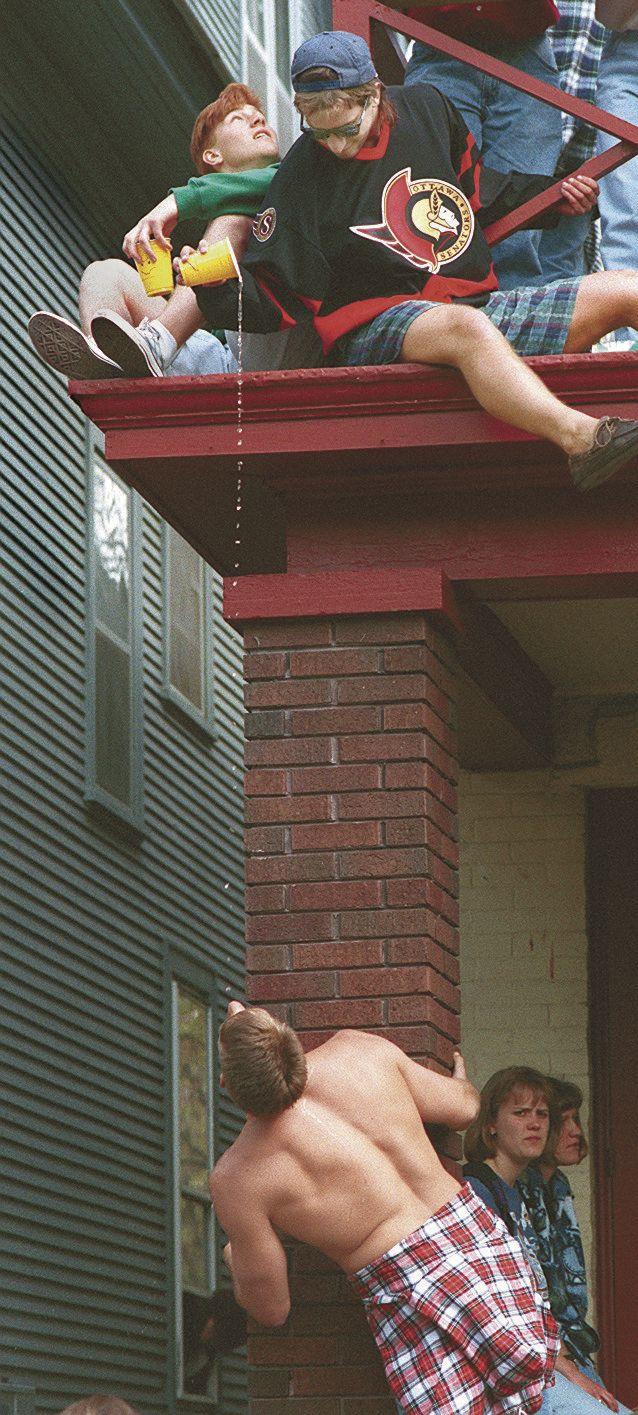 1995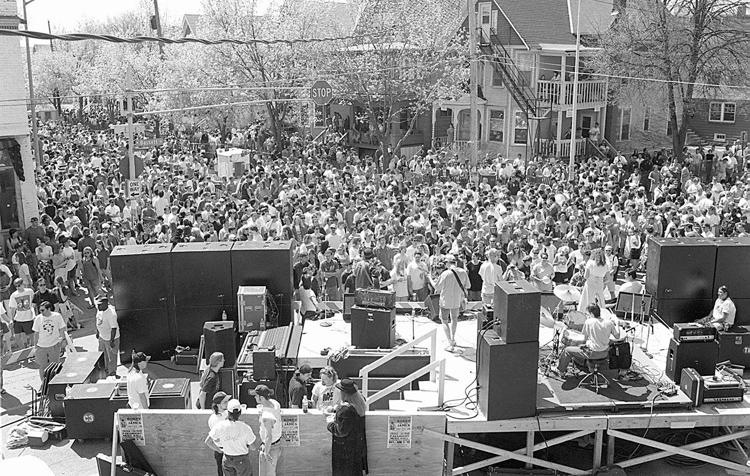 1996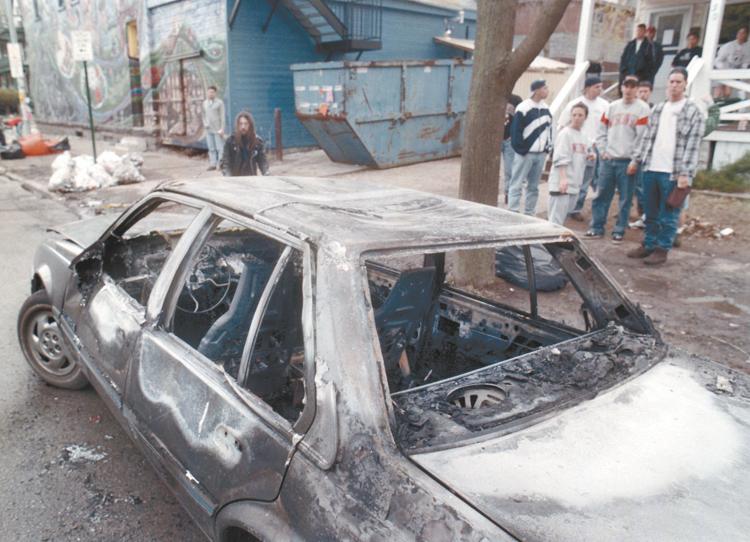 1996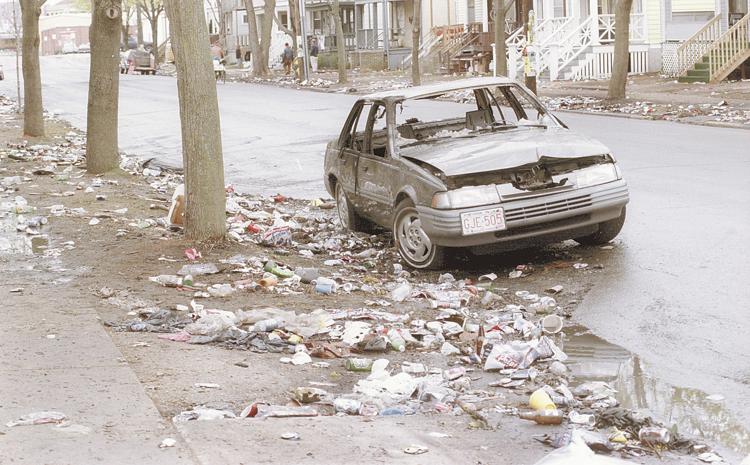 1997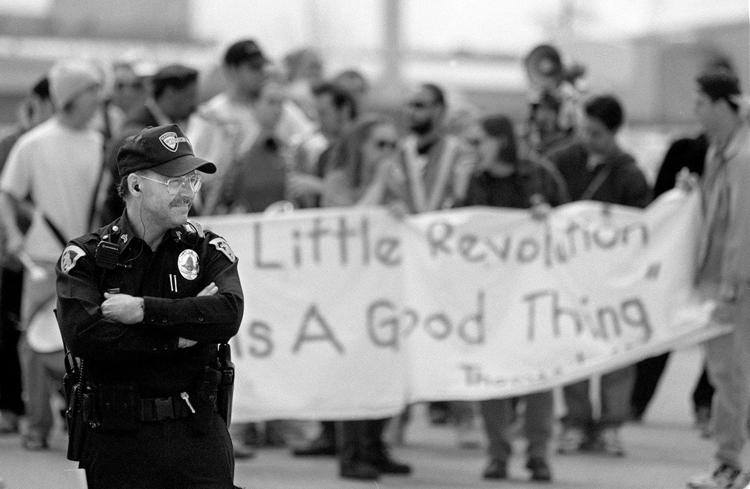 1997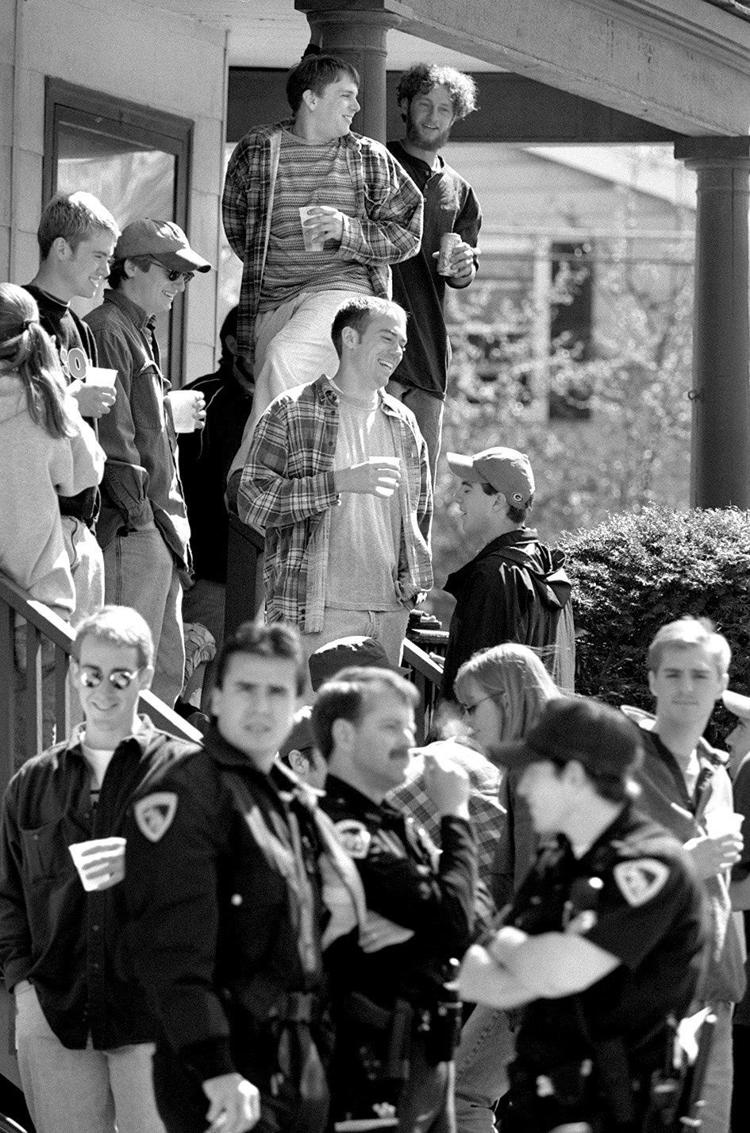 1999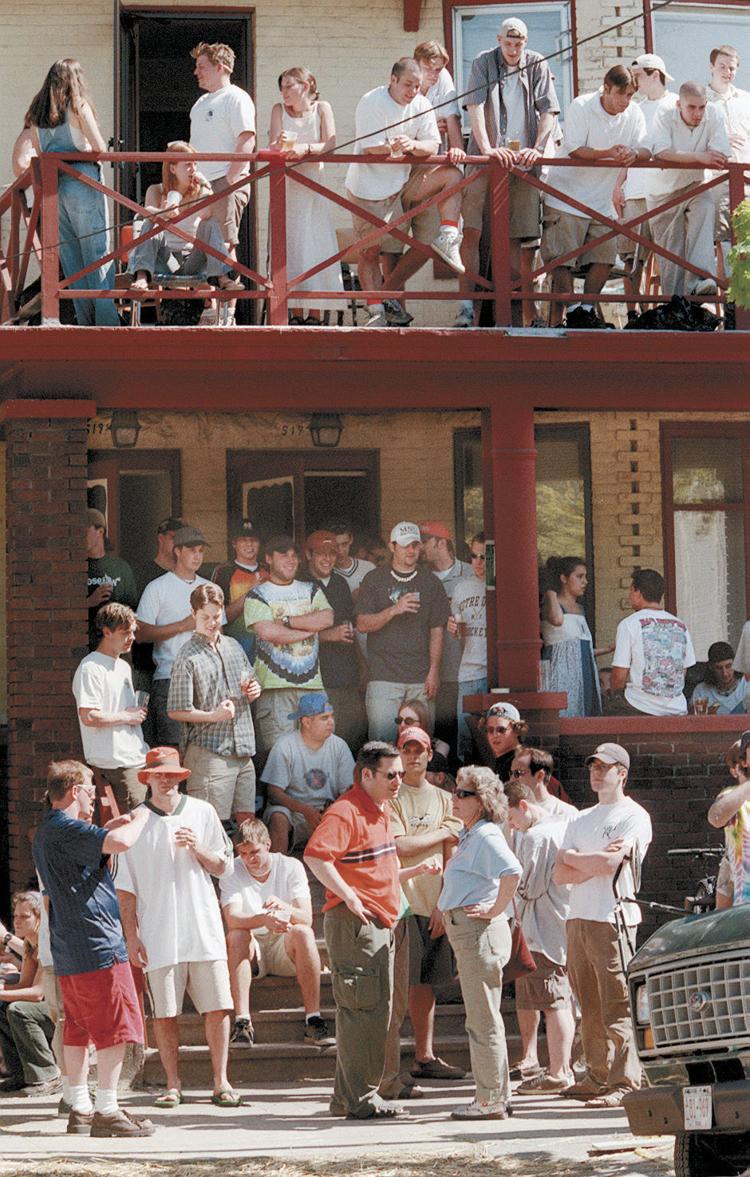 1999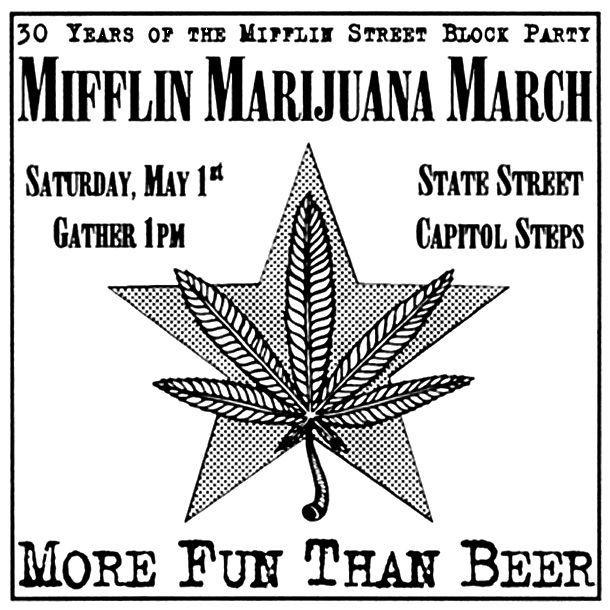 2000s
The block party attracted just a few thousand people in 2000 and 2001, but in 2002 the city rejected a proposal by a group of students to close the street and revive the block party. As many as 20,000 people showed up anyway.
In 2003, after dealing with vandalism and tear gas at the 2002 Halloween event on State Street, Madison police sent more than 100 officers, including its Special Event Team. A record 30,000 people attended the block party. 
Party attendance, police actions and city costs were all high for the rest of the decade, with the city attempting different strategies each year to clamp down on the debauchery.
And the end of the decade a new sponsor, local music and event promoter DCNY Pro, tried to legitimize the party. In 2010, the sponsor secured permission for a city-sanctioned beer garden at the block party for the first time since 1995.
2003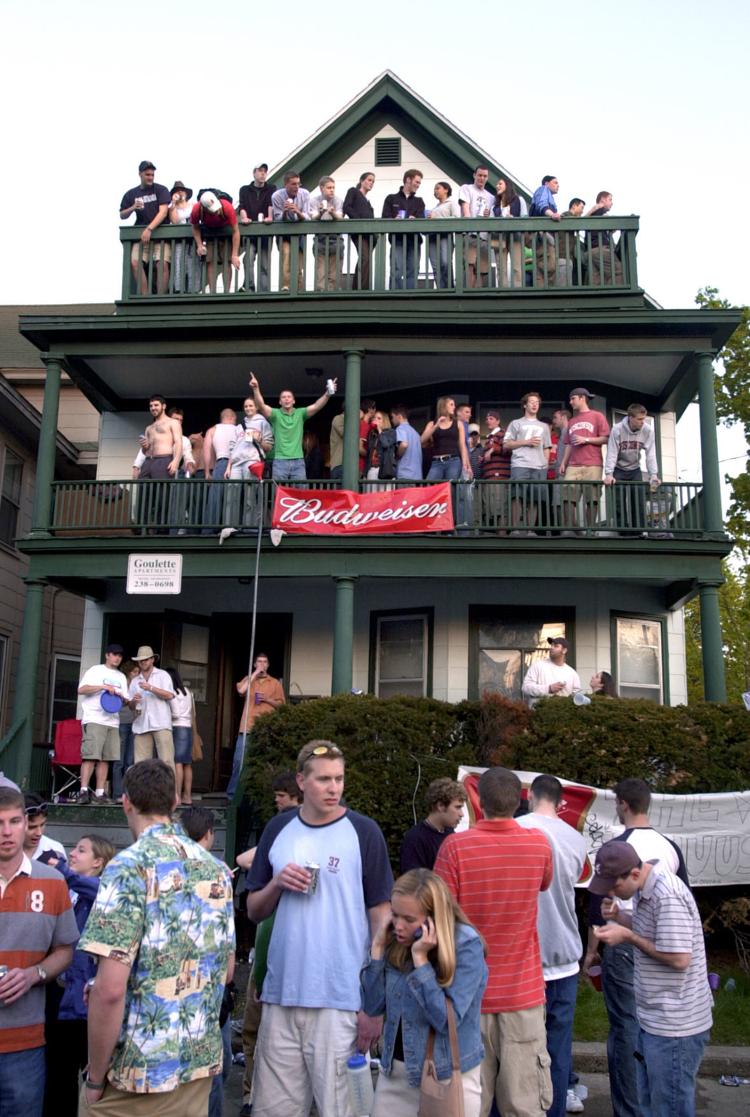 2003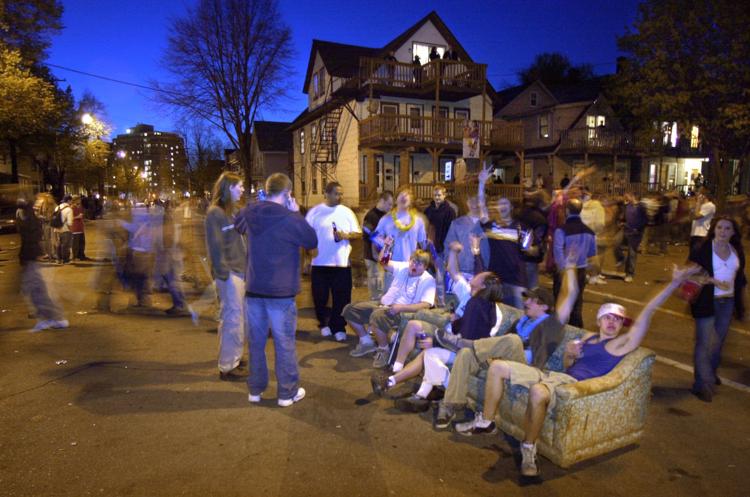 2004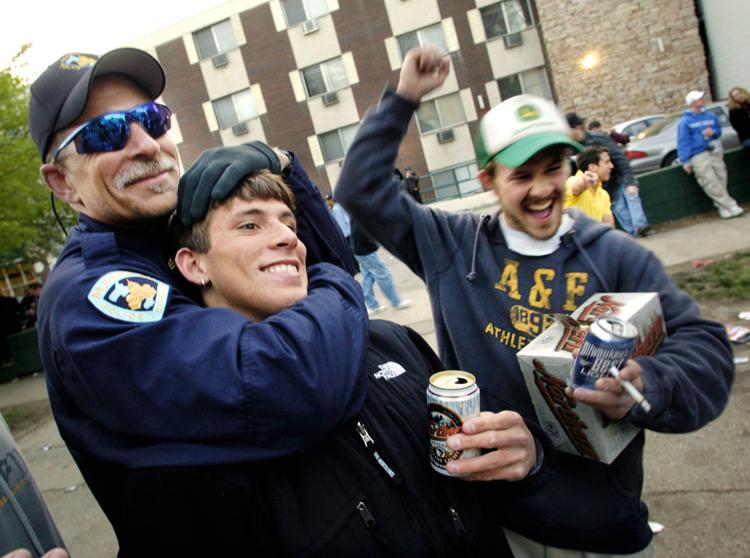 2004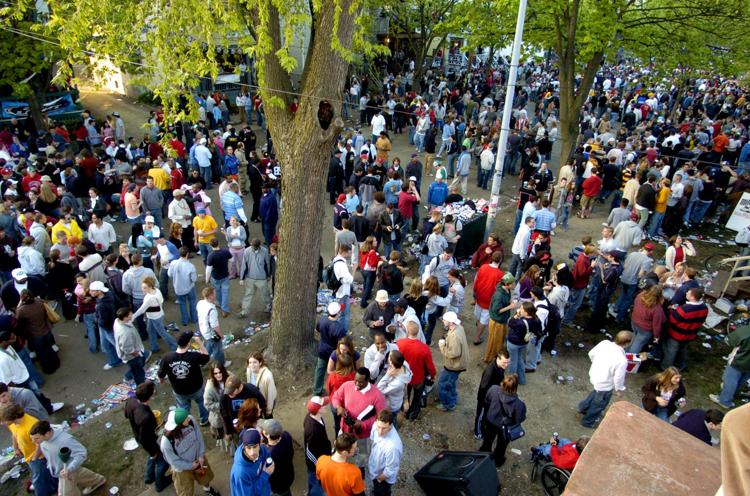 2005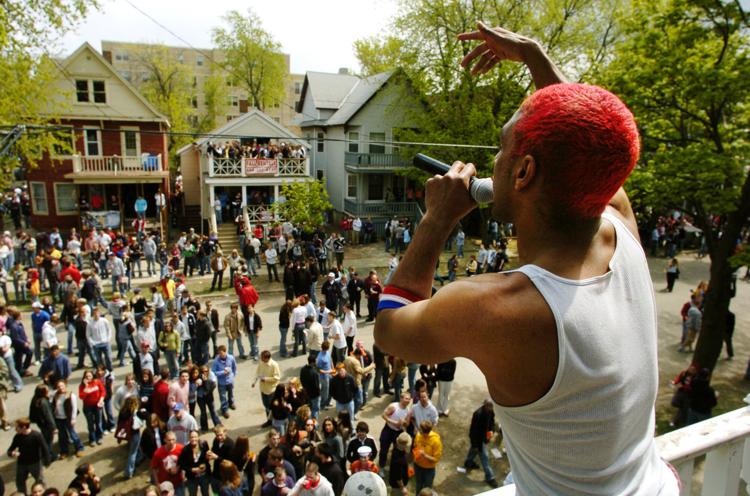 2005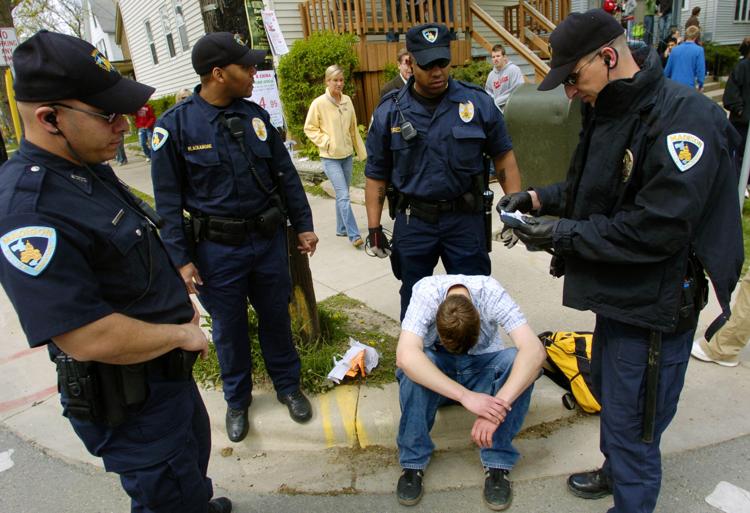 2005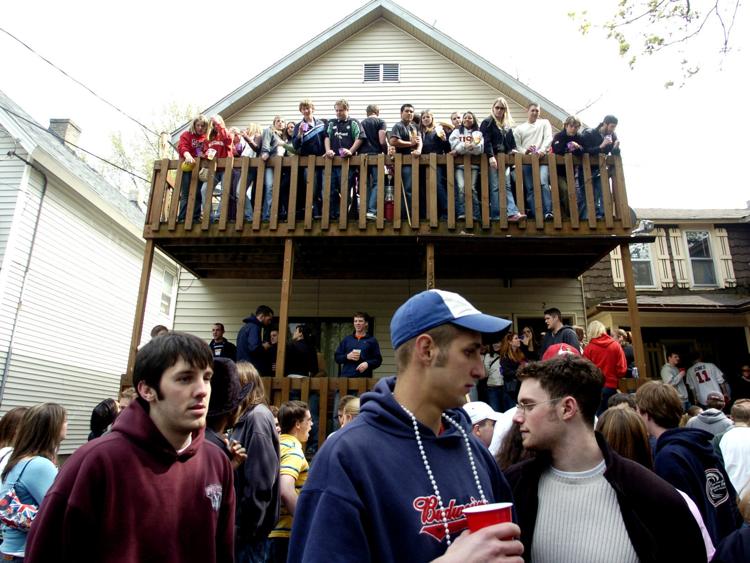 2006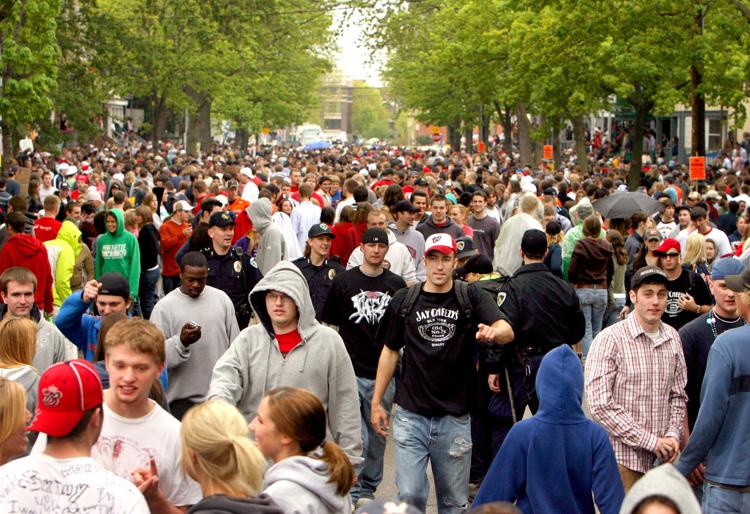 2006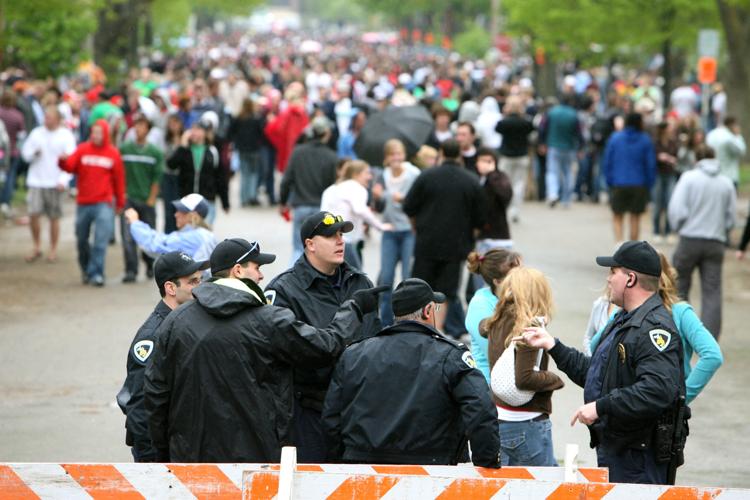 2007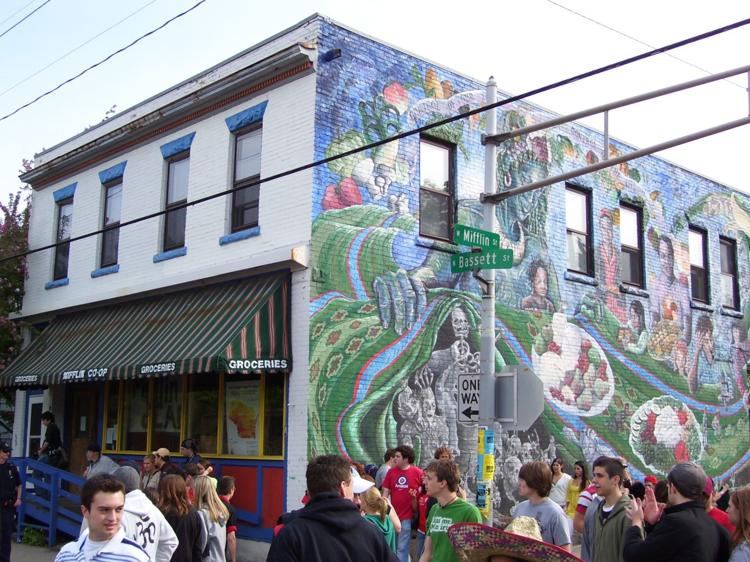 2007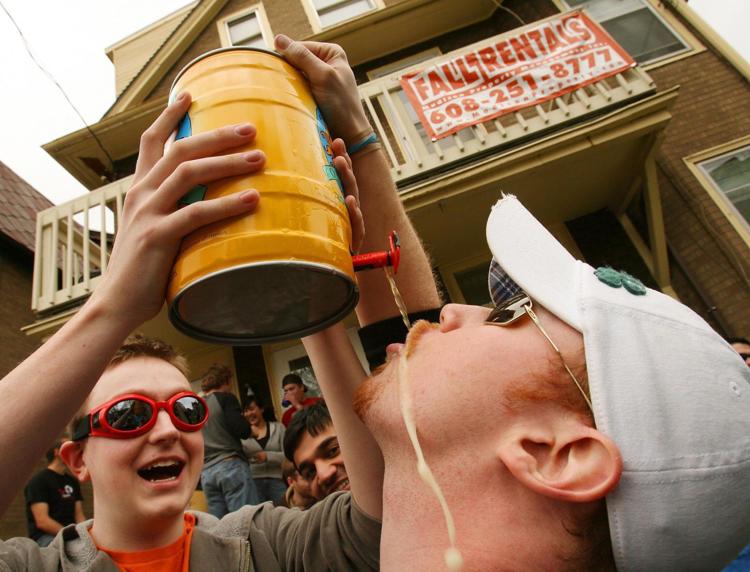 2007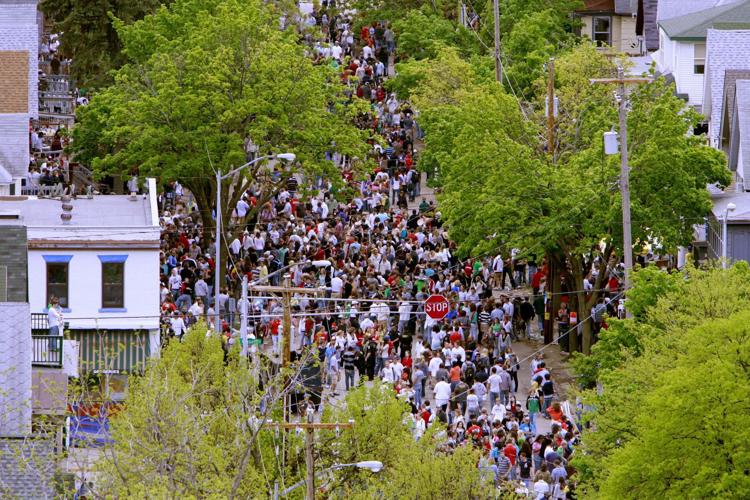 2008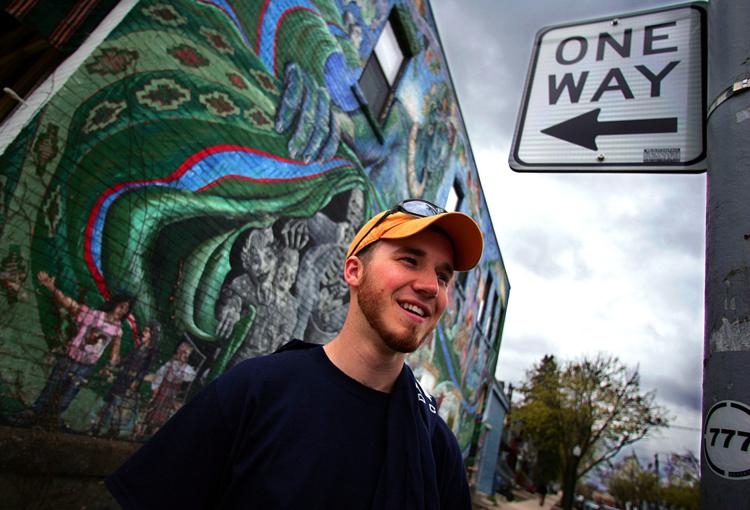 2008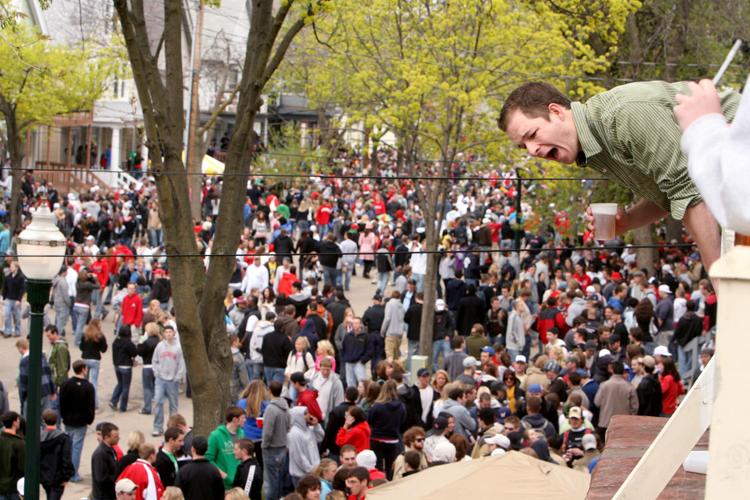 2008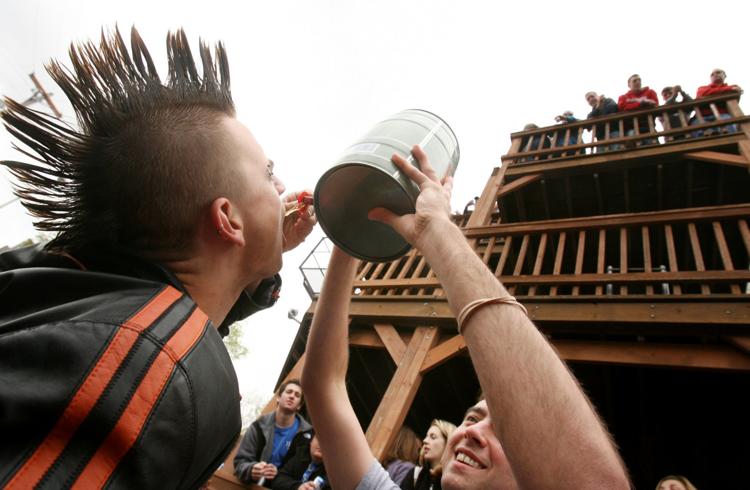 2009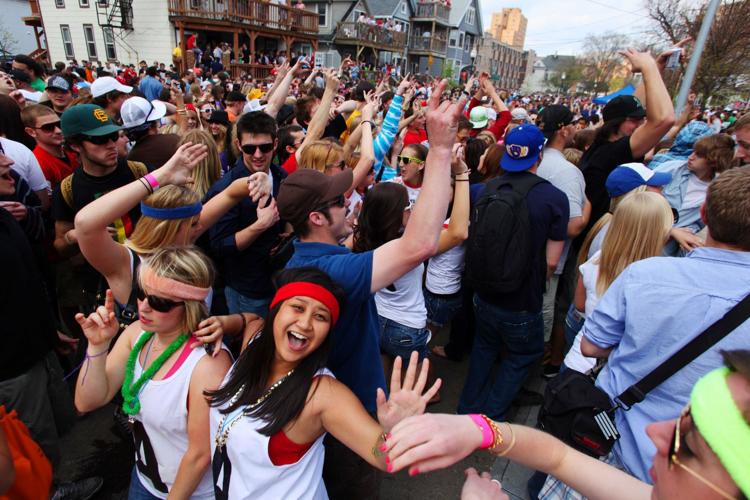 2009
2009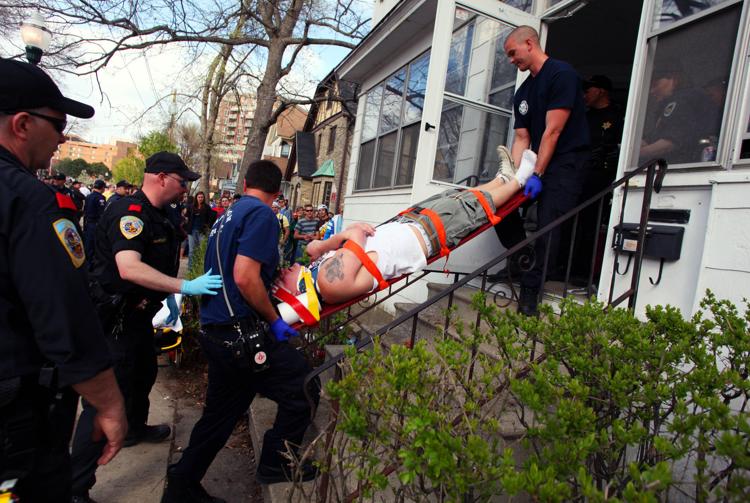 2010s
In 2011, open drinking in the street was allowed for the first time. The ensuring mass of inebriated young people resulted in two stabbings, three injured police officers and a furious Mayor Paul Soglin. 162 people were arrested in the loudest and drunkest block party in recent memory.
In 2012, UW-Madison Dean of Students Lori Berquam posted a video to YouTube imploring students not to go to the 2012 Mifflin Street Block Party. A much-smaller group of about 5,000 people attended house parties anyway. Police arrested or cited more than 400 people during the relatively uneventful block party.
In 2013, police only made three arrests, and issued just a handful of citations, during a much smaller and well-behaved party. The violence from previous years led a group of students to launch Revelry, an event featuring bands and a mix of other events that drew more than 3,000 students to Union South.
From 2014 to 2017 the block party continued to draw thousands of revelers, but the violence and arrests were again much reduced from previous years.
2010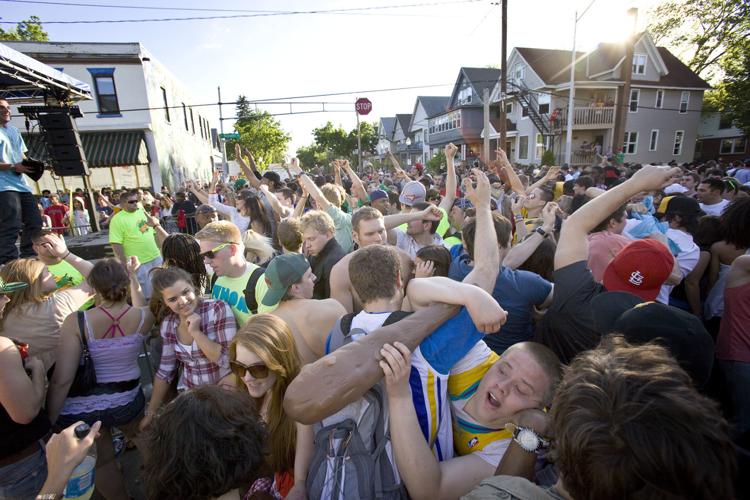 2011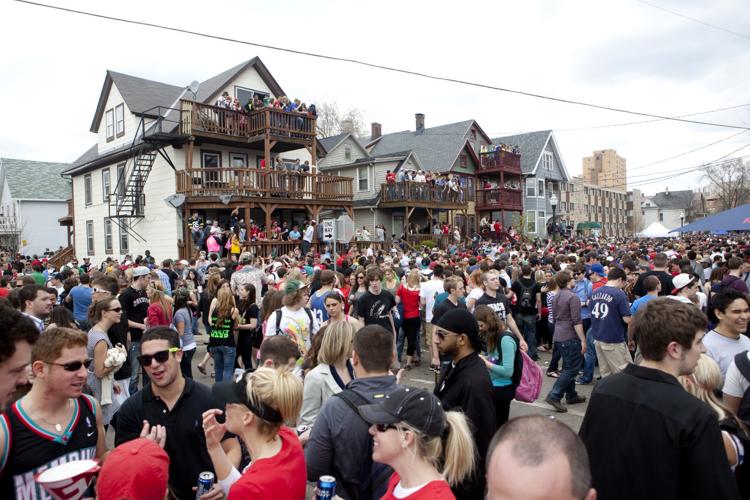 2011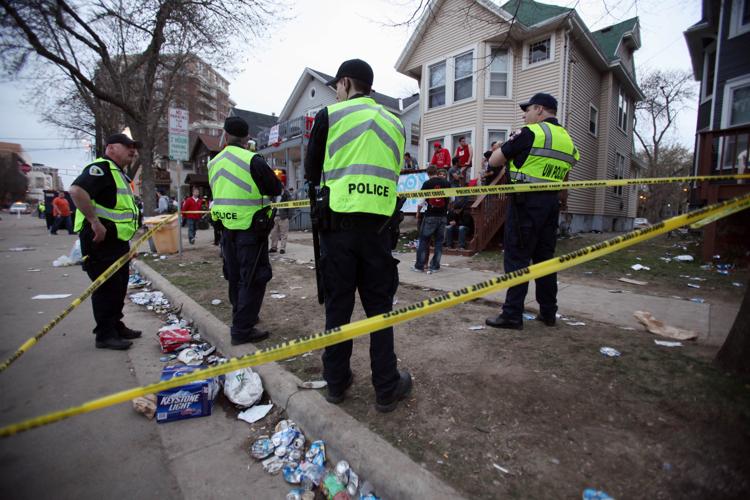 2012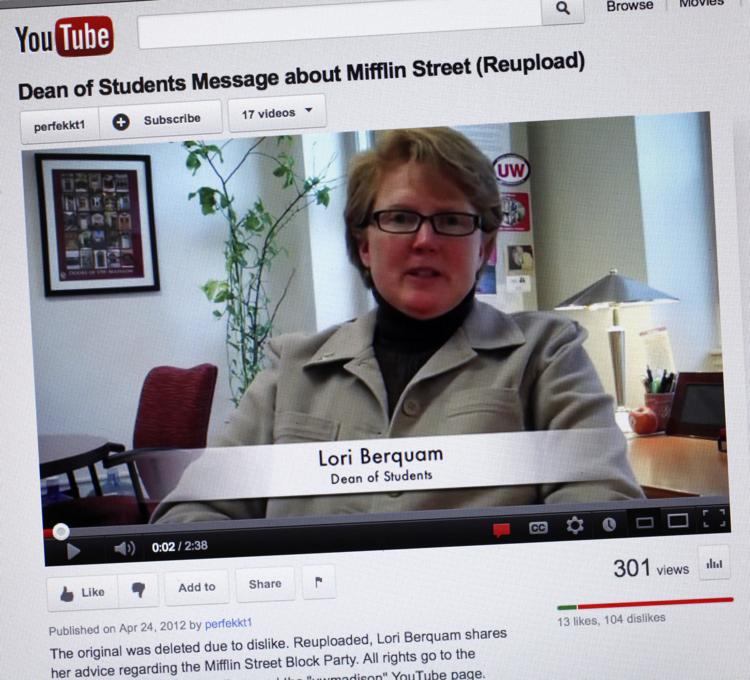 2012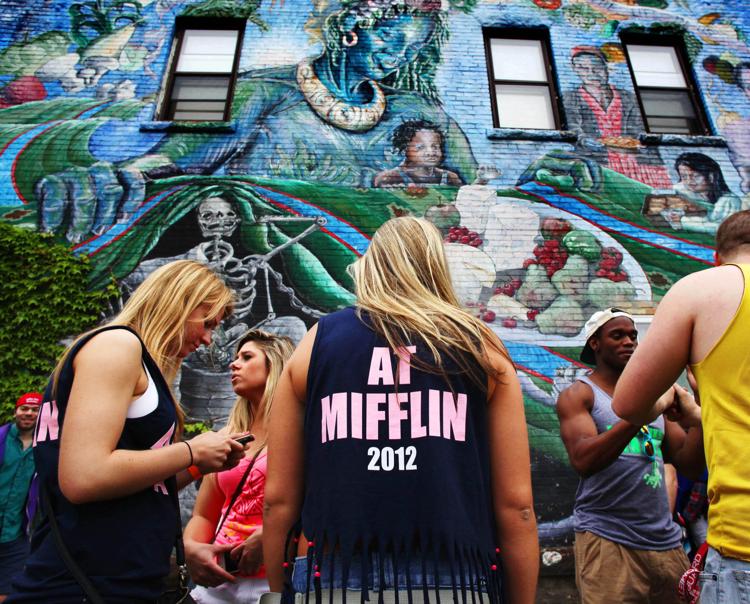 2012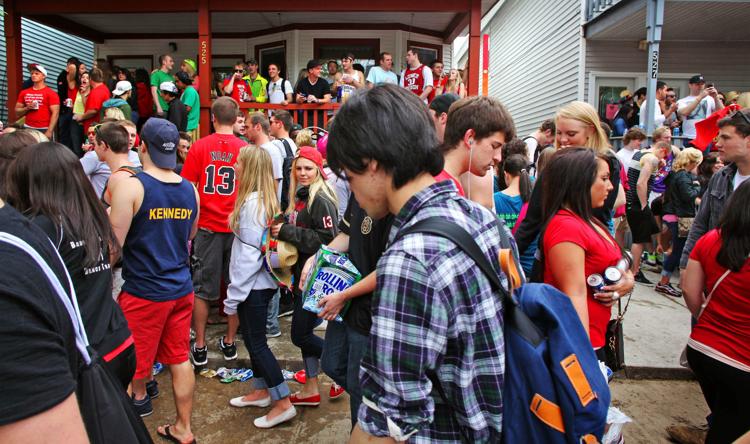 2013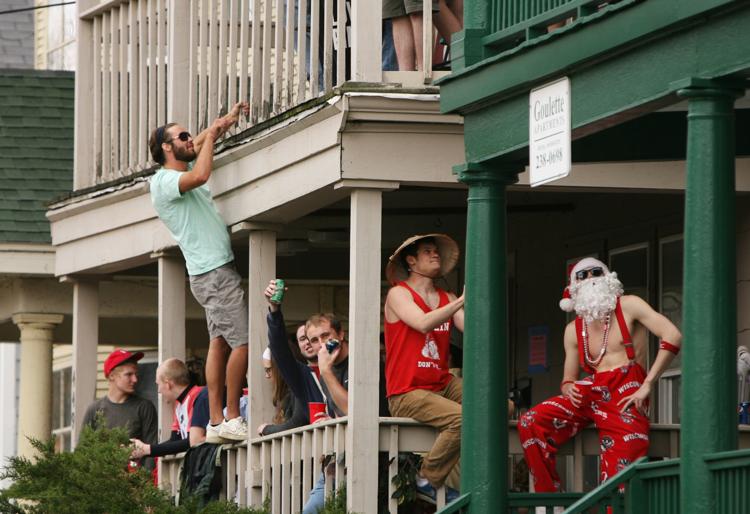 2013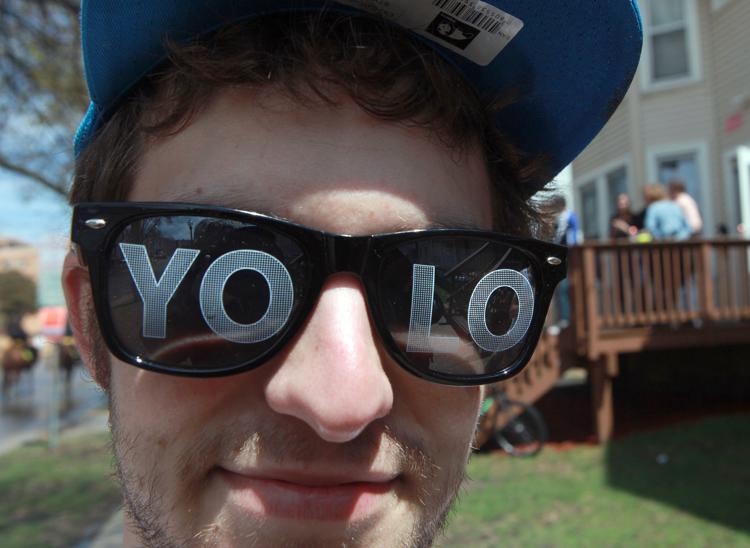 2013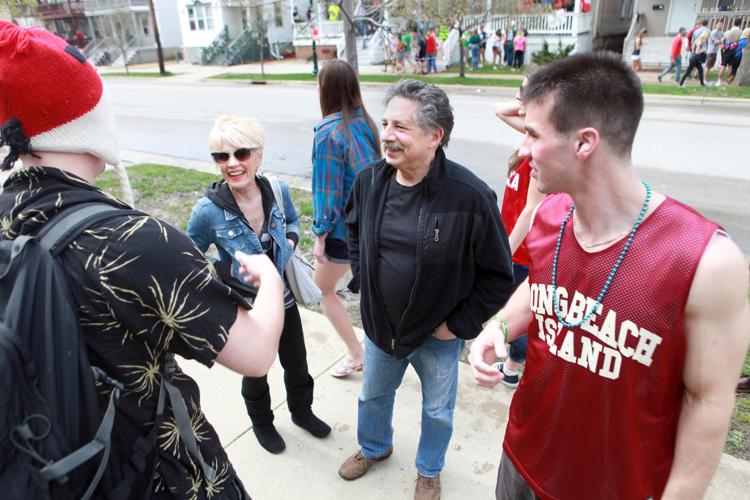 2013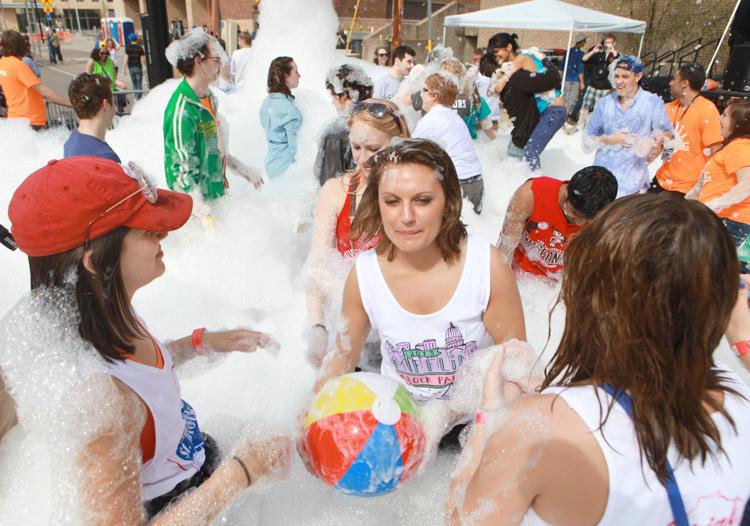 2013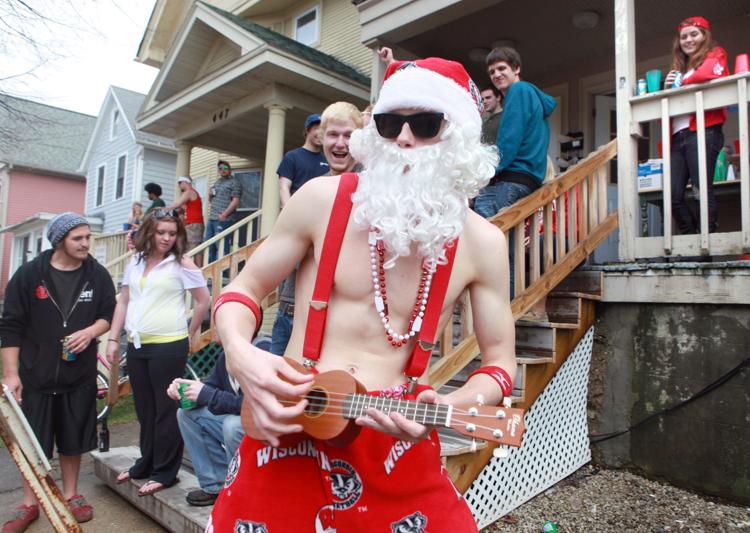 2014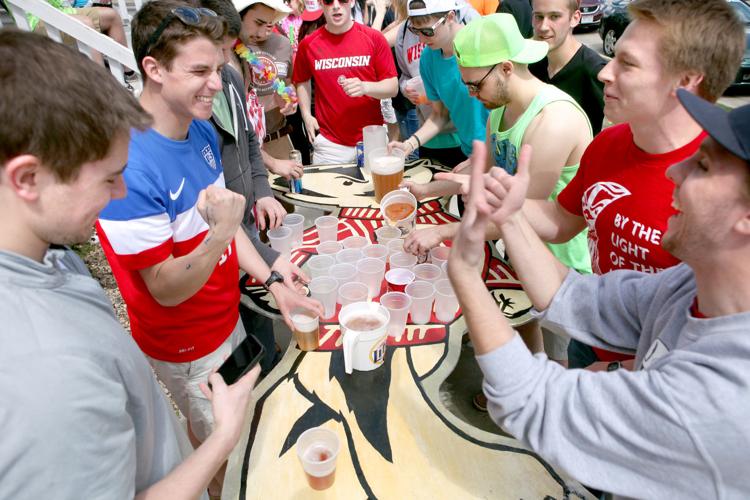 2014
2015
2016
2016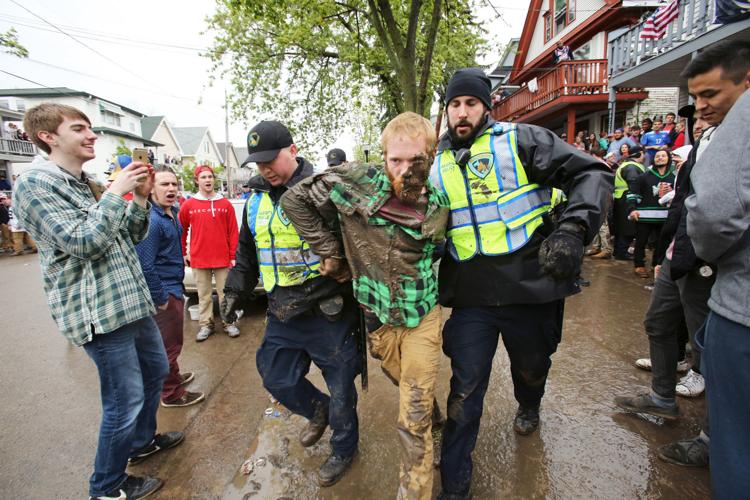 2016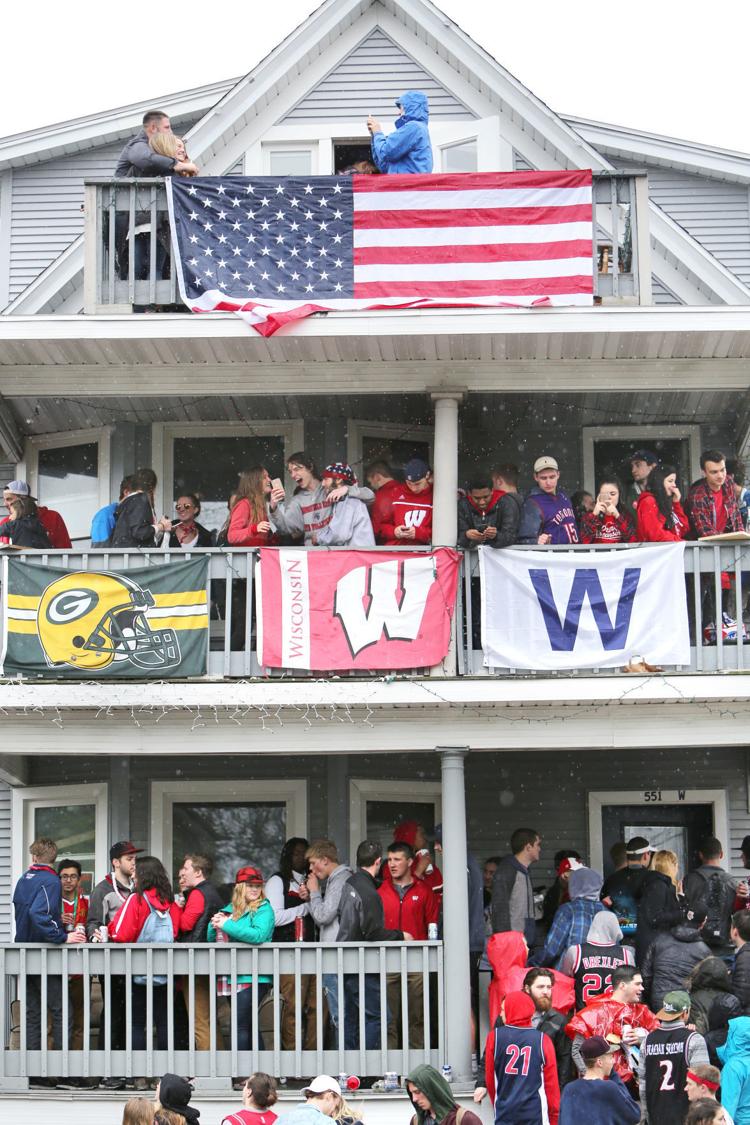 2017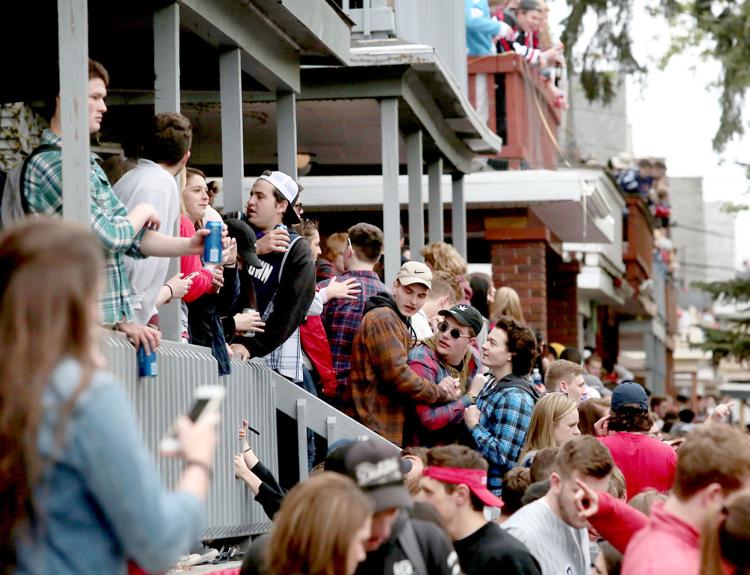 2017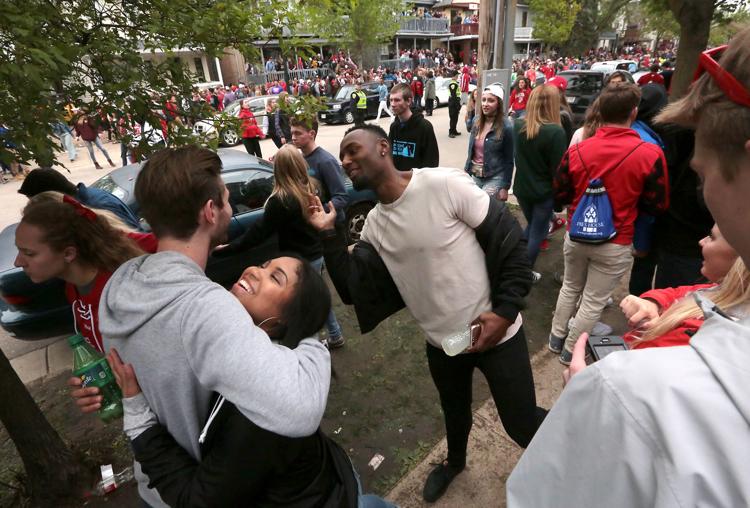 2017
2017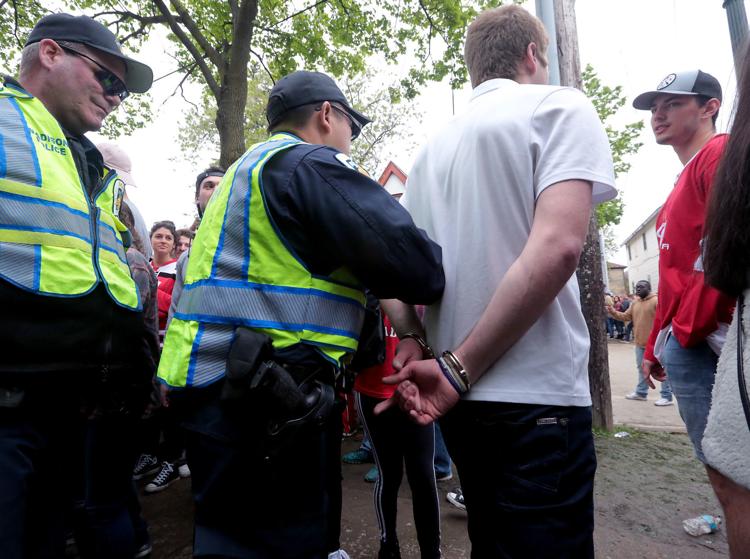 2017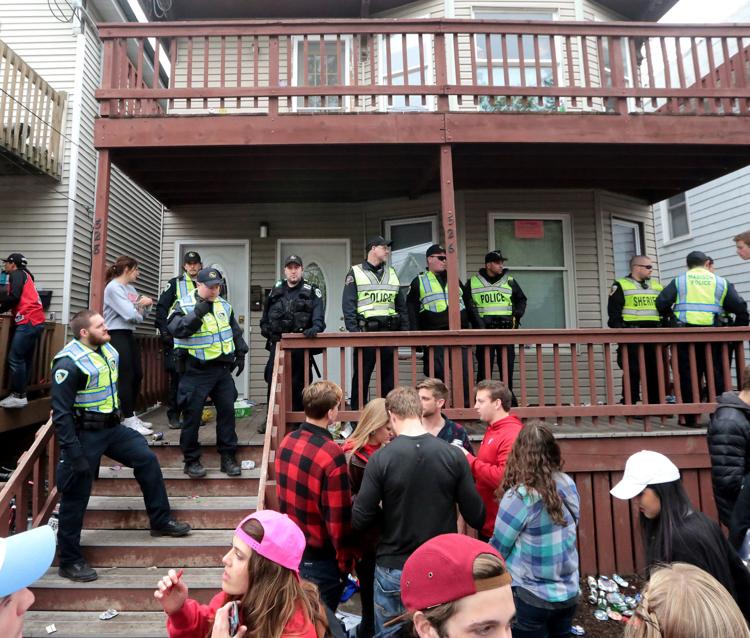 2017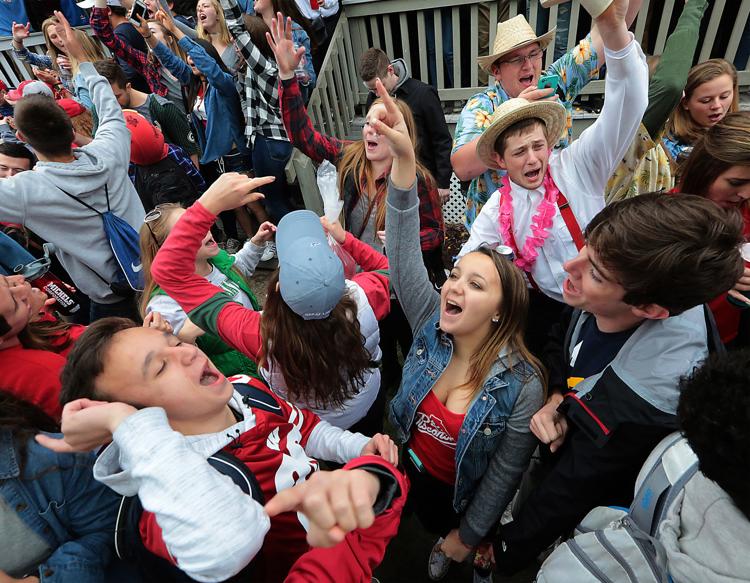 2017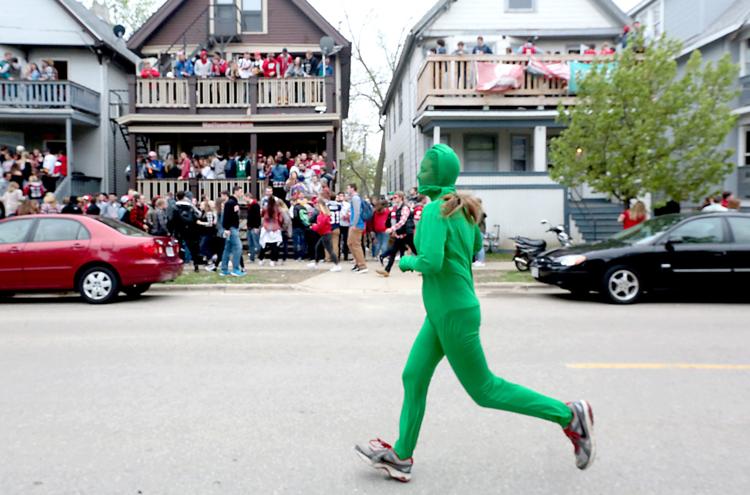 2018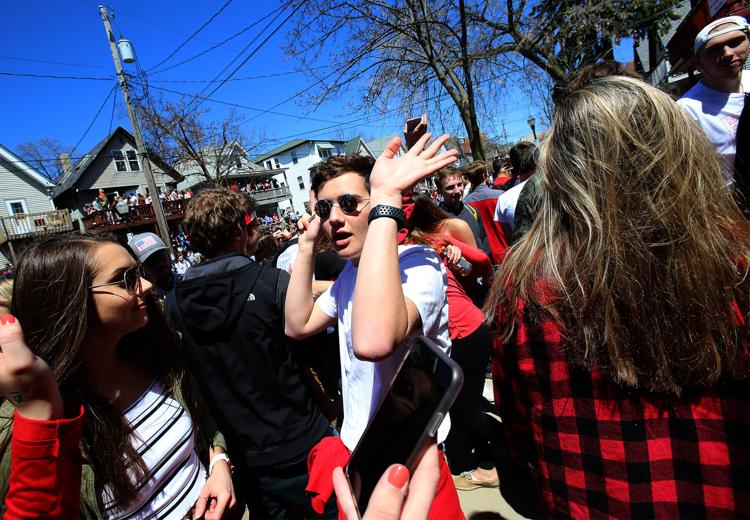 2018