Cosmo Smith recently visited The River Food Pantry on Madison's North Side for the first time without the means to convey boxes of necessities back to his new home.
Smith, 37, described himself as a recently relapsed alcoholic trying to get his life back on track. He spent the past week in a homeless shelter and had just been accepted into the Oxford House, a sober-living recovery house where he's responsible for his own food.
But the Oxford House is nearly four miles from the pantry, where he arrived on foot because he doesn't have a car. The volunteer who checked him in told him about a new program, River Delivers, where volunteers deliver food to those without a way to get to the pantry. Smith said he will definitely go that route next time.
"It's a world of help," said the lifelong Madison resident and East High School graduate. "Food is something that everybody needs. If you're hungry, it's hard to focus on anything else. So, being able to have some food allows me to focus on job searching and other things I need to be working on."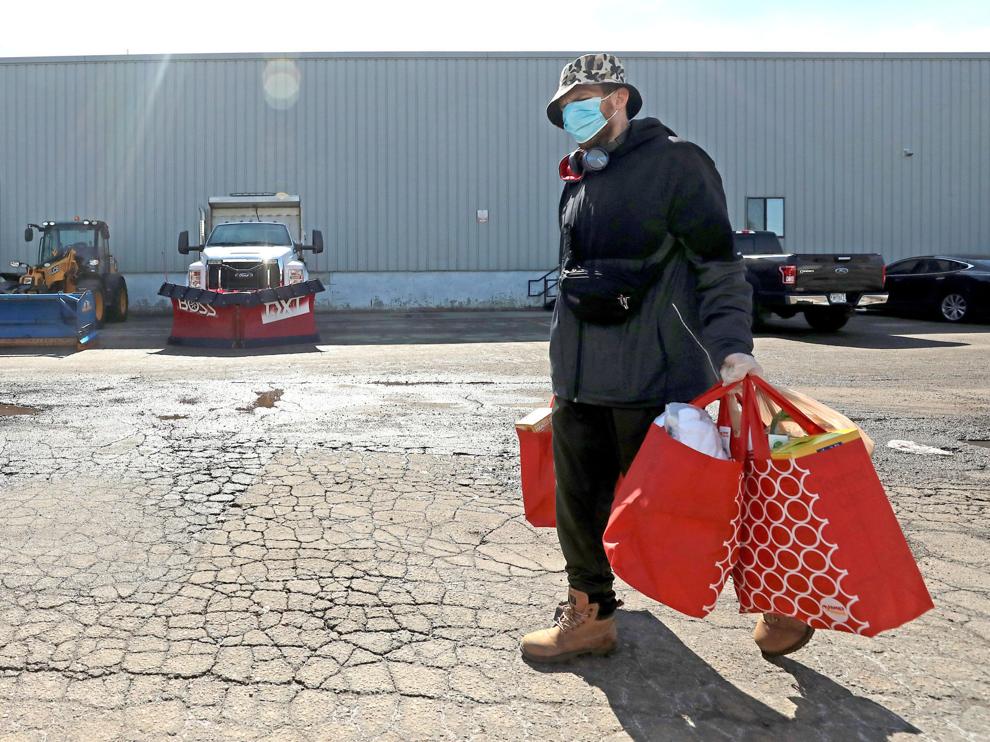 The demand for delivery services has grown during the pandemic, said Mary Schmelzer, driver services co-manager for the nonprofit Retired and Senior Volunteer Program (RSVP) of Dane County.
"The adaptations these agencies have made since COVID-19 has hit our community have allowed them to not only serve their existing clients, but also to serve the hundreds of new clients who are calling for their assistance, and to do so adhering to social distancing," she said.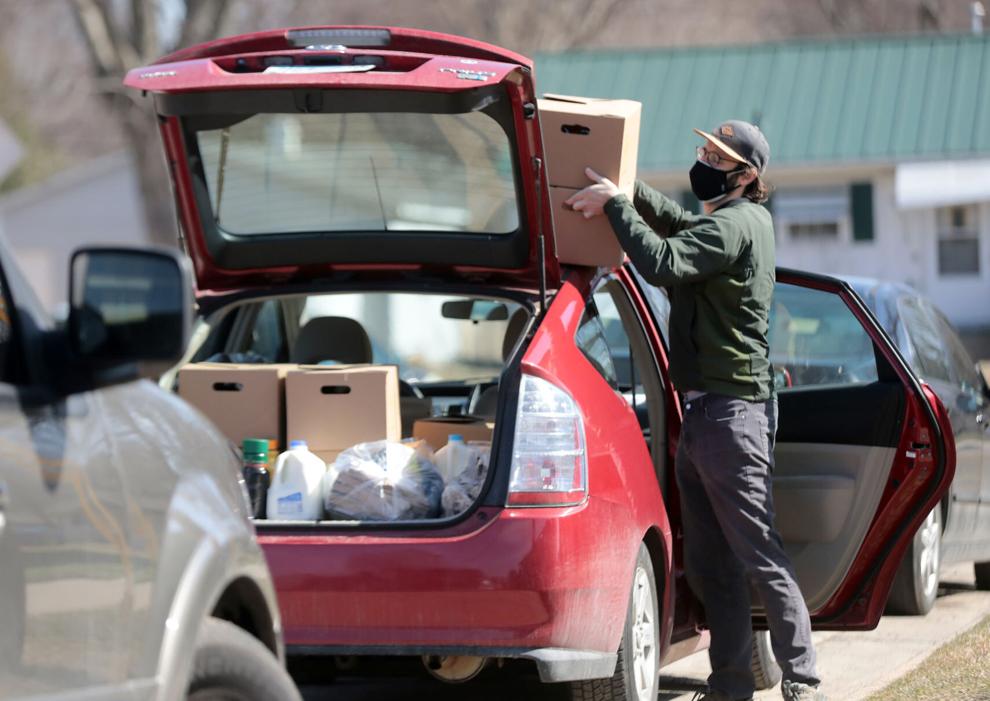 "It's such a nichey thing and it's so needed," she added. "Because there are just so many people that either are homebound or they're constricted in other ways economically."
Food Bridge is a partnership with NewBridge Madison, local food pantries and RSVP. The program was created to deliver healthy food once a month to low-income, homebound seniors. Now it delivers up to once a week to some of its clients. With its 140 volunteers, it serves nearly 300 older adults.
In fall 2019, when FoodBridge started, it only served about 30 people, said its marketing manager David Wilson. "Then when the pandemic picked up, that's when our numbers kind of exploded."
Wilson said he's been amazed at how many people have been looking to help those in need during the pandemic.
"It's really awesome to see that," he said. "We have not had trouble getting volunteers, which has traditionally been one of the harder things for all of our programs. There are so many people willing to help."
Drive-thru pantries
Since the pandemic started, The River, 2201 Darwin Road, has been operating as a drive-thru pantry. That means fewer choices for recipients, who previously were able to go inside and pick out what they wanted.
Clients drive or walk through an outdoor distribution line, but have limited options. The River is working on setting up an online market where people can choose their own groceries.
"Through the whole pandemic, it's been about adaptation. This is just one more adaptation. One more step," said Helen Osborn-Senatus, the pantry's program manager.
Smith, when he visited, was given about 150 pounds of food, went through it to pare it down, and loaded what he wanted into durable shopping bags. He said he was particularly happy to see cereal, milk and apples.
The process was great, Smith said. "Everybody's been very helpful and friendly. There's a lot of food here and it was really easy. … I don't feel any judgment. I don't feel bad coming here. It's a good program."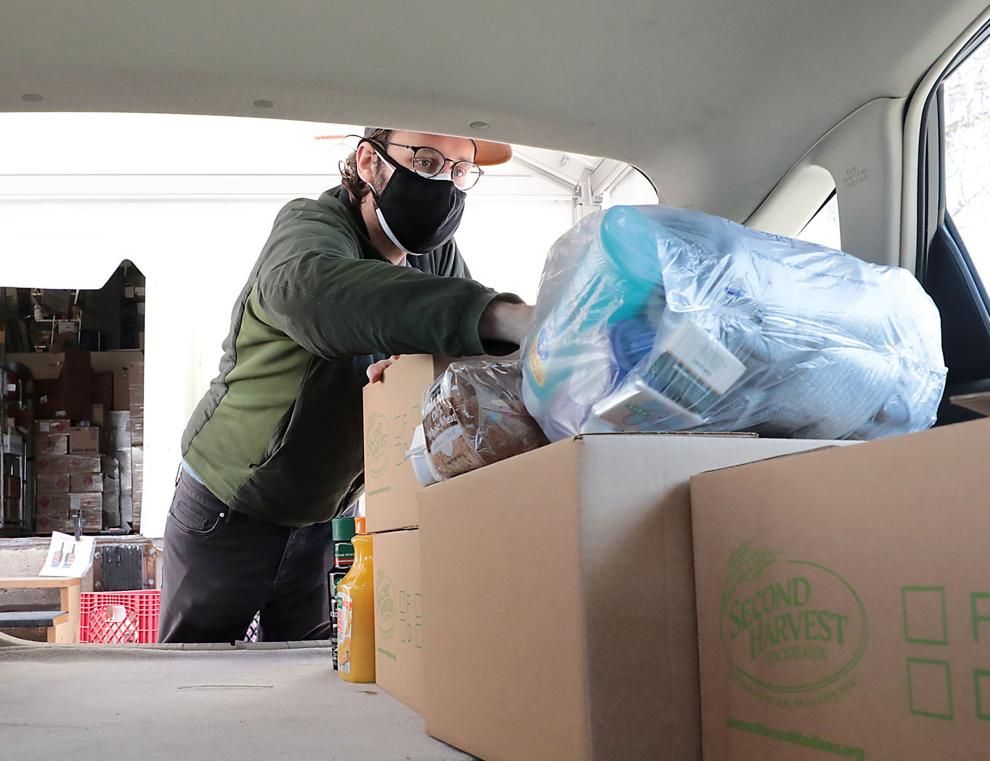 Delivering help
Before the pandemic, The River, the largest and the busiest food pantry in Dane County, didn't have any type of delivery, but on Friday nights it offered clients rides home within three miles of the pantry.
Osborn-Senatus said in mid-March 2020, the pantry started getting more phone calls requesting deliveries. "People were facing more barriers to coming to the pantry."
She said she also got calls from people volunteering to make deliveries because they were home from school or working from home or furloughed.
The program started slowly, with The River doing 15 to 20 deliveries a week. Then Osborn-Senatus was able to dedicate a staff member to establish River Delivers and now it's averaging about 260 deliveries a week.
She said The River has 30 active drivers and 52 in its system who can make deliveries. Between its onsite outdoor market, deliveries and mobile lunch service, Munch, that goes out six days a week, The River serves at least 1,000 households a week.
Amanda Prusak, who was hired in early December as the River Delivers coordinator, said she's learned how appreciative people are.
"We do get a lot of responses from people, even the deliveries," Prusak said. "And it's really cool to hear the feedback that they have."
Monica Olwar, one of River Delivers' clients, said she can't get by on the $80 per month she gets through food stamps, particularly when her four grandchildren come to visit. She said she relies on the extra food she gets every other week from River Delivers.
"Thank God. God bless The River pantry because now we get help," said Olwar, 58, her 2-month-old granddaughter on her lap. "We don't have to suffer when we don't have food at home."
Olwar is originally from South Sudan and worked for 12 years doing housekeeping work at UW Hospital and at the City-County Building, but stopped working because of diabetes, chronic back pain and depression.
She has five children, including a daughter who's a nurse at UW Hospital and another who works at Shopbop. When she cares for her grandchildren she relies on The River to help them all eat healthfully. She particularly appreciates produce, such as greens, tomatoes, broccoli and cucumbers.
Nadya Nahirniak-Hansen, who lives on Madison's East Side, is a longtime River volunteer and often brings her daughter, Kalyna, 14. Since November, she's been a River Runner, making deliveries.
"With the pandemic, I thought this would be a great way for me and my daughter to give back," she said.
They haven't been able to go inside the food pantry because of COVID-19 protocols. One thing her daughter notices, Nahirniak-Hansen said, is how excited children get when they show up with groceries.
"That's kind of hitting her deep in her heart," she said.
Grateful replies
Nahirniak-Hansen, who is director of relocation services for Restaino & Associates Realtors, also volunteers with Second Harvest Food Bank. As a River Runner she often delivers to areas outside of Madison, like Marshall.
She said she texts recipients to let them know they're on their way, but hasn't met most clients because of the pandemic. Instead, she just leaves the food outside front doors or on porches. Often clients will text her back: "God bless you. Thank you so much. We wouldn't have been able to get groceries without you."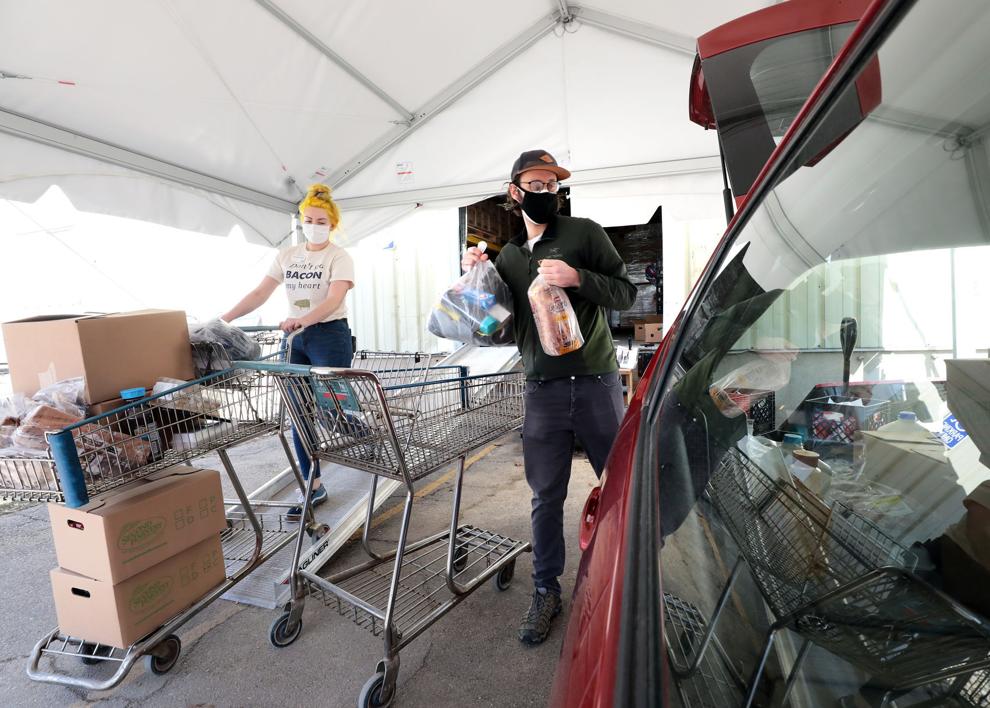 Osborn-Senatus said because of The River's partnership with its volunteer delivery drivers and with Transit Solutions, which normally gives rides to seniors and those with disabilities to Madison-area destinations, it has been able to expand River Delivers quickly.
The River has been able to fulfill every request it gets from Dane County residents without access to a vehicle who can't come to the pantry in person and don't have anyone to proxy shop for them during The River's pickup hours of 10 a.m. to 3 p.m. Tuesday through Friday.
Some have health concerns and can't leave their home. Others are single parents who might have children going to school online and are too young to leave at home alone. Buses sometimes don't run often enough, which Osborn-Senatus said can present another barrier.
"We're able to get everyone a delivery," Osborn-Senatus said, adding that The River is always looking for more delivery drivers. "We never want to not be able to get somebody food if they're needing food and we're their only option."
Making it count
The River doesn't receive federal money, Osborn-Senatus said, so it relies heavily on donations, grants and contributions from foundations.
"For every dollar that's donated here, 95 cents goes straight into services and programs," she said. "Our director of operations is able to stretch every dollar that is donated a long way."
Osborn-Senatus said that during the pandemic, many people are using a food pantry for the first time. If someone needs food there is no judgment, she said. "We are here for whoever needs us and we want to be as accessible as possible. And that's a big reason for the delivery program as well."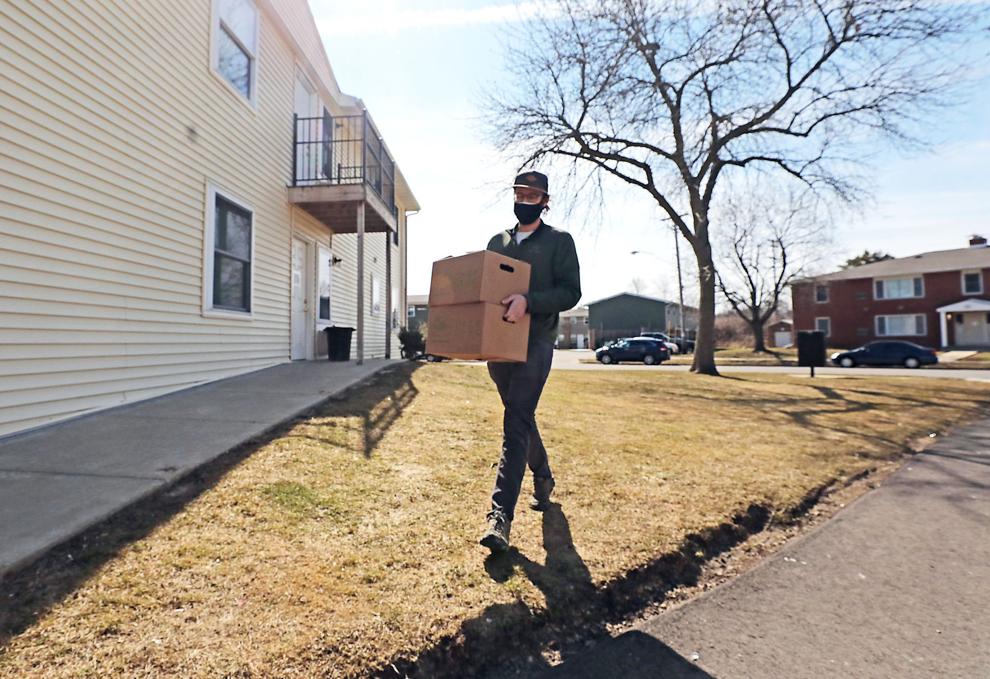 Thomas Leffler, 29, a UW-Madison doctoral student studying environmental disruptions and emerging infectious diseases, said he was sitting around not doing much during the pandemic when he came across The River Delivers opportunity online.
"COVID really provided a lot of a self-reflection and like, 'What is important?'" he said.
Most every week since late November, Leffler's been loading up his Prius and delivering groceries for 90 minutes or so. It's rewarding, he said, to help community members with basic needs during difficult times.
"I'm always on the receiving end," he said. "People are really grateful. But there's a whole system behind me that's making it all happen. And then I'm just the one person that gets to meet them. They're super happy to see me."
Take a photo tour of Madison's 'little free libraries' on East and Southeast sides
4921 Camden Road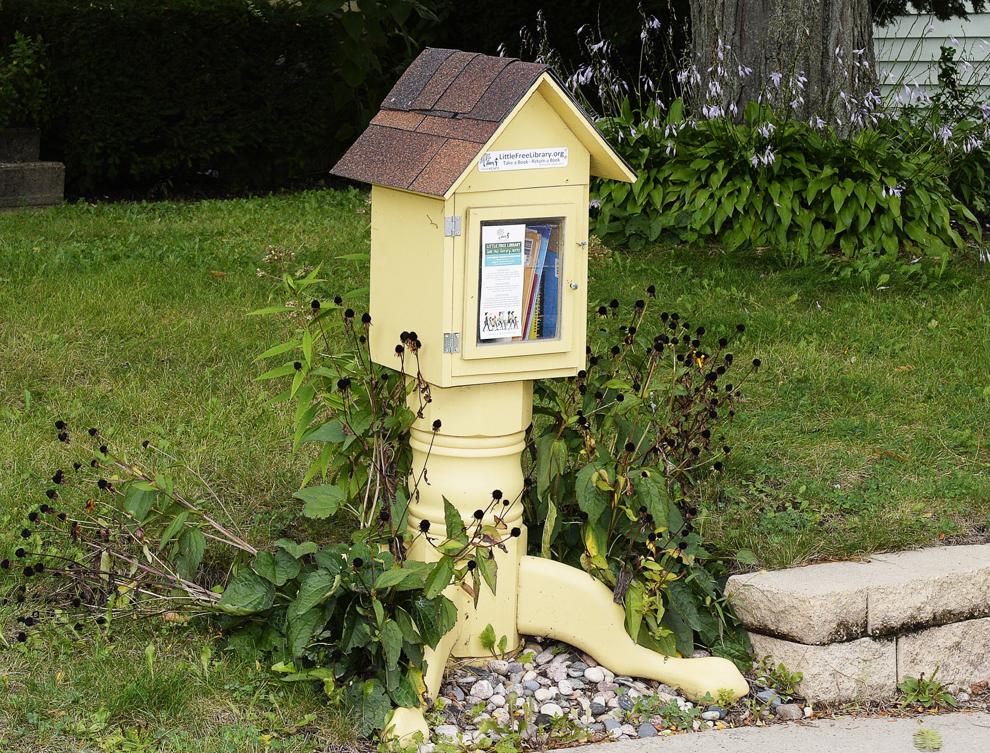 5109 Camilla Road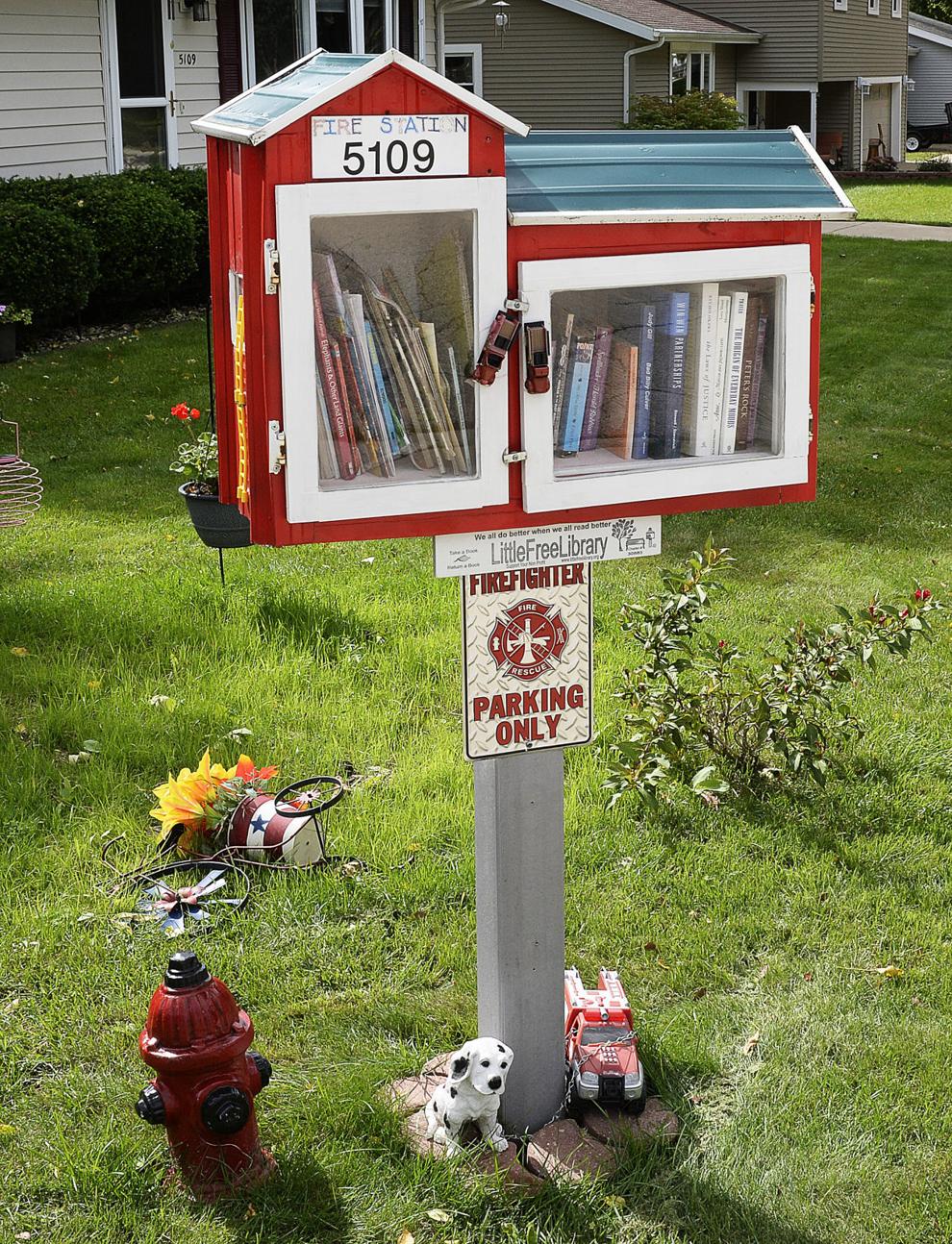 704 Tompkins Drive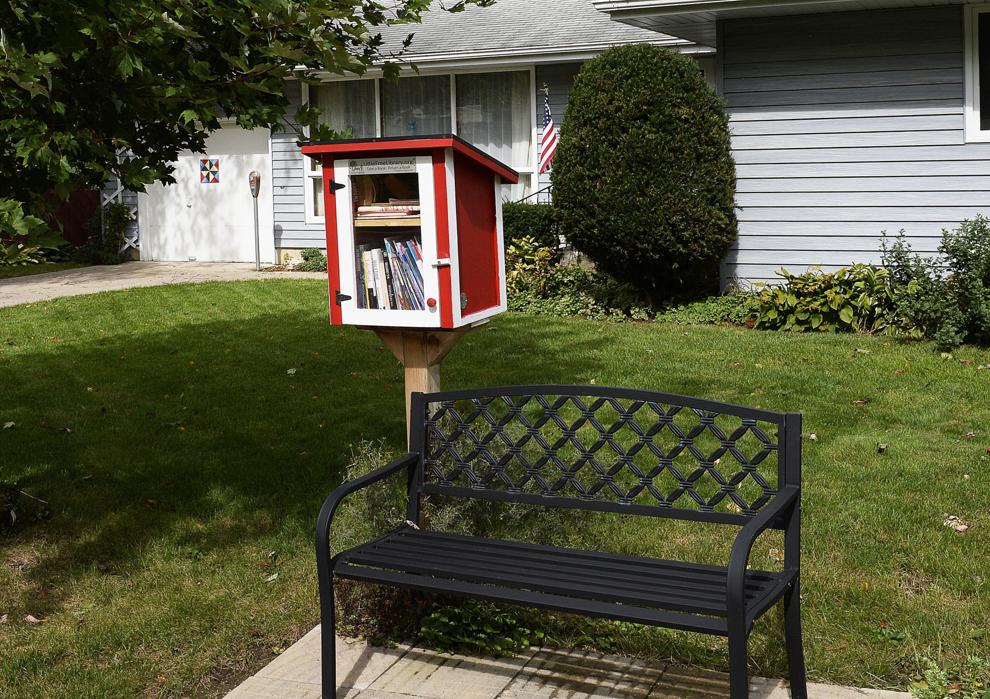 502 Pflaum Road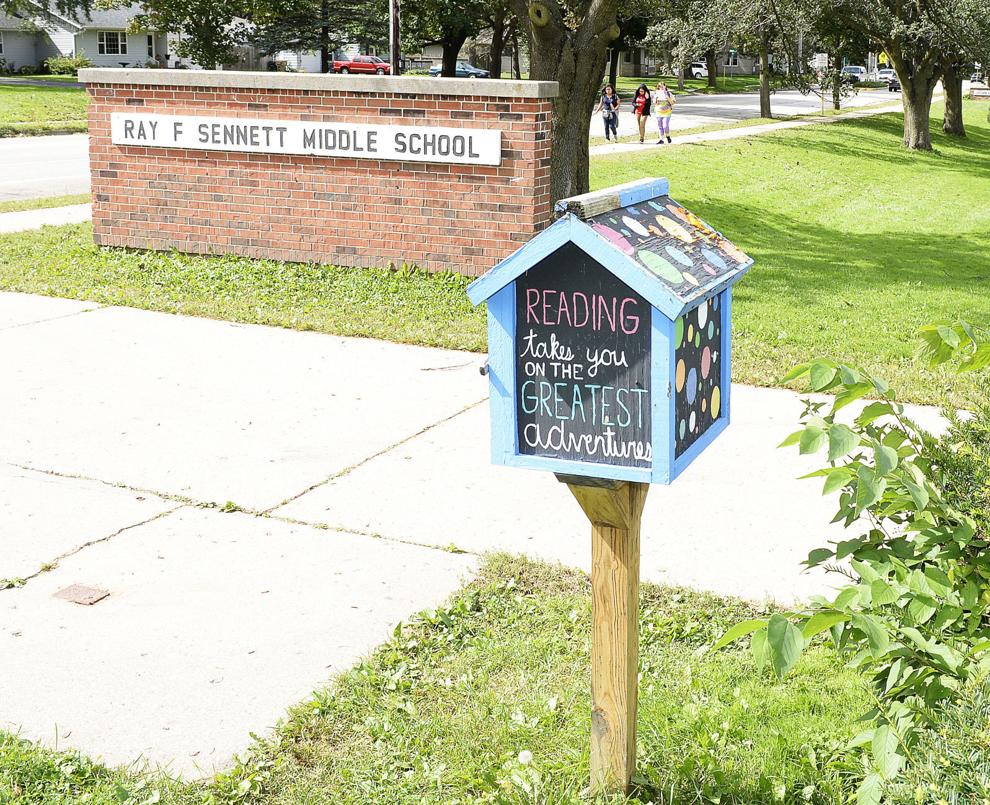 503 Middlebury Place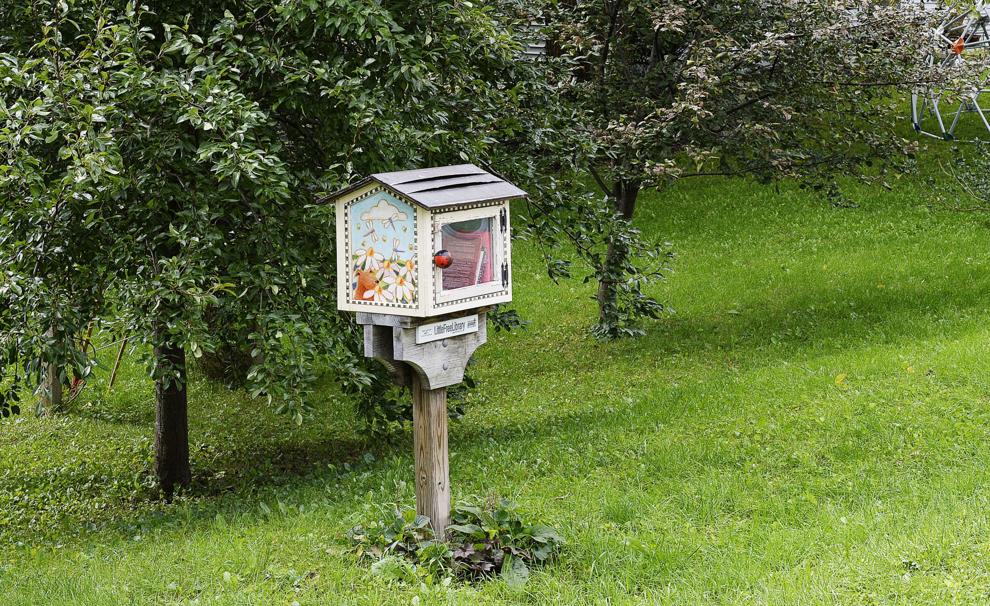 4313 Major Ave.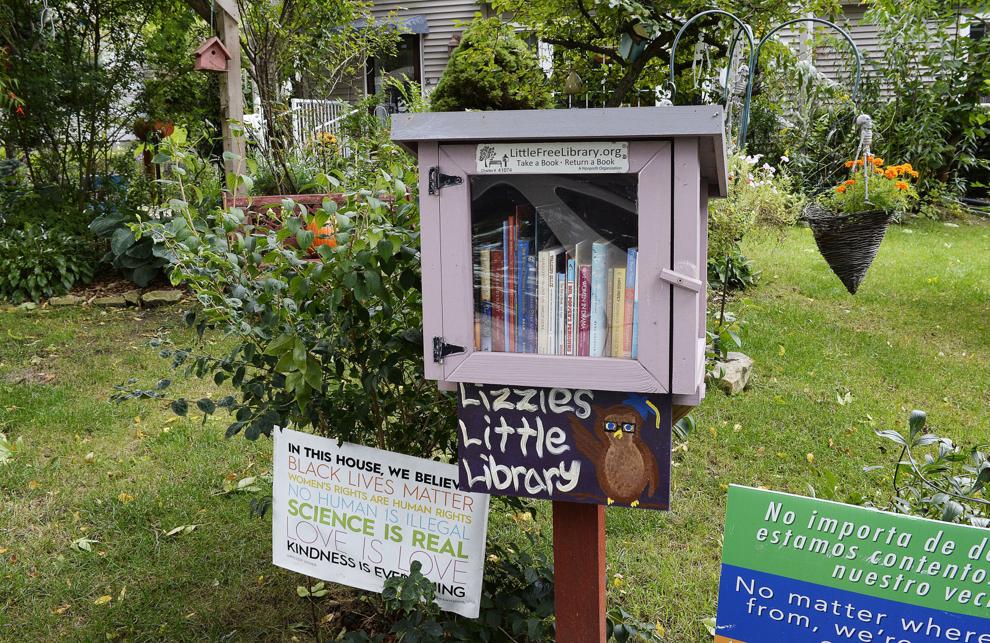 205 Davidson St.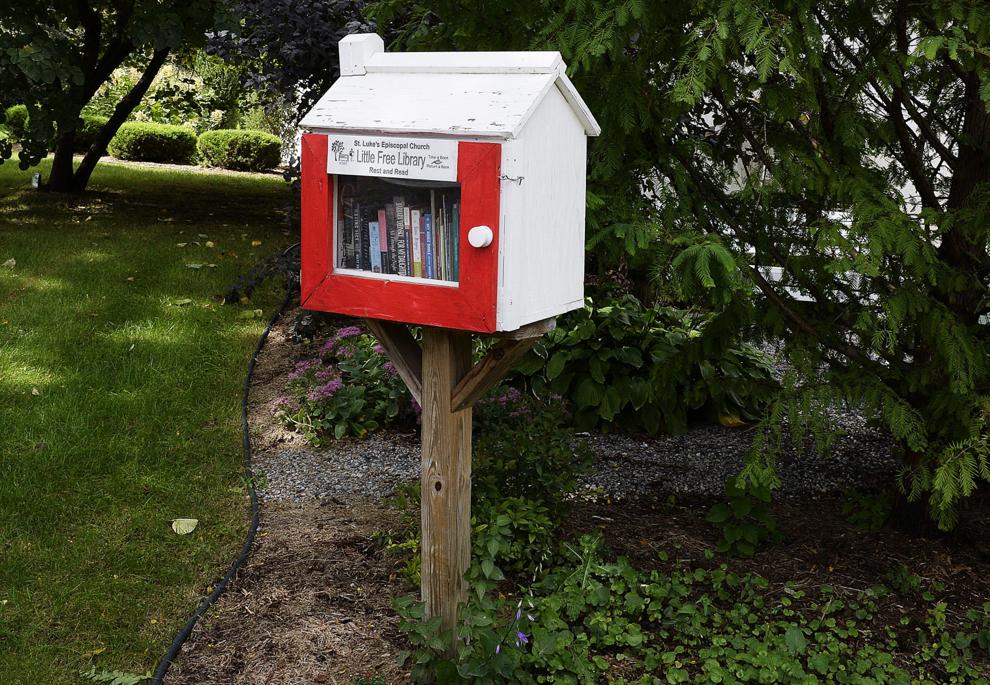 1718 Tarragon Drive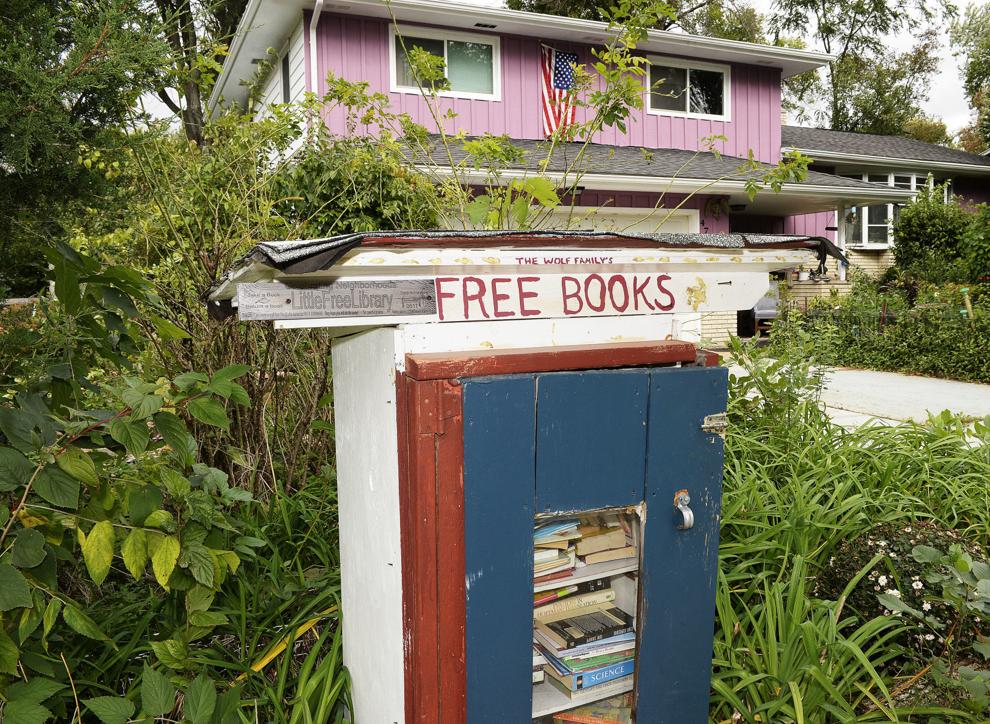 5106 Academy Drive
5 Sandlewood Circle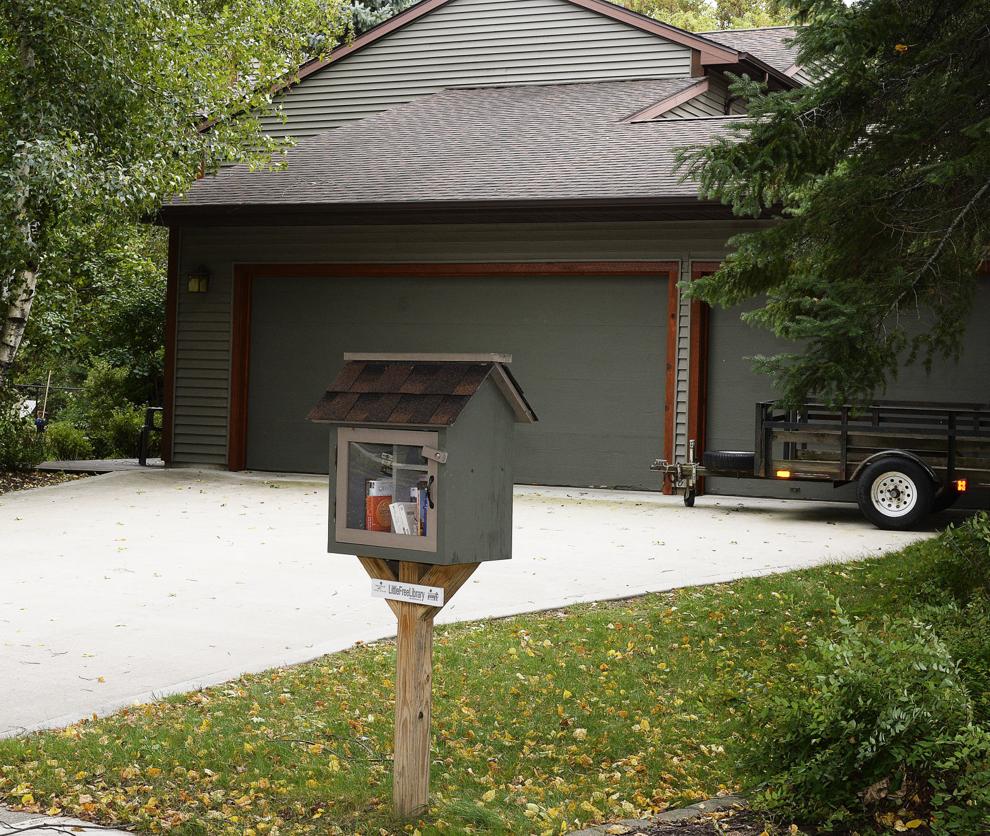 1614 Droster Road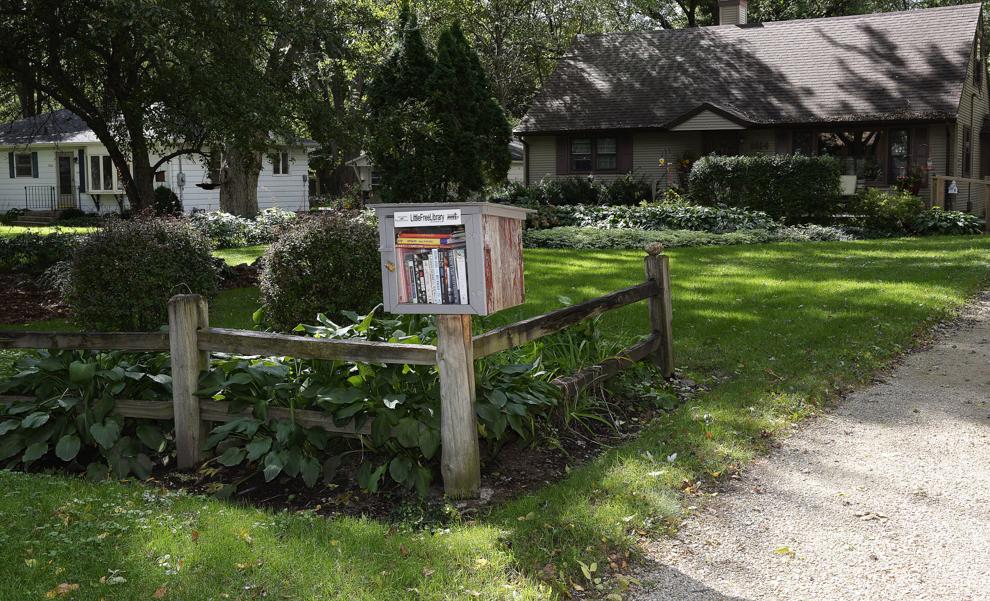 1201 Tompkins Drive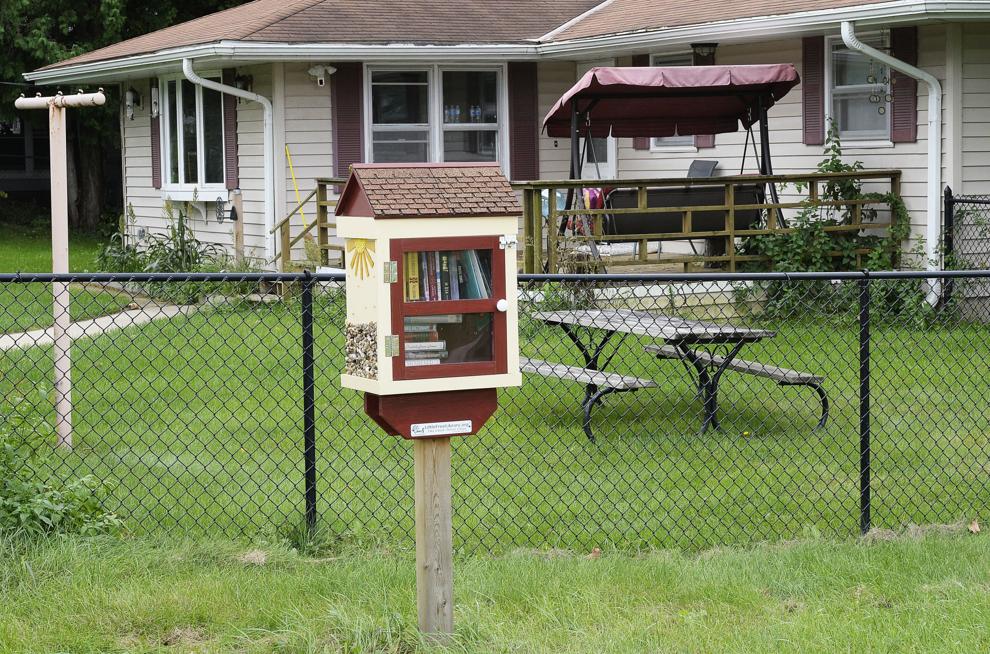 321 Powers Ave.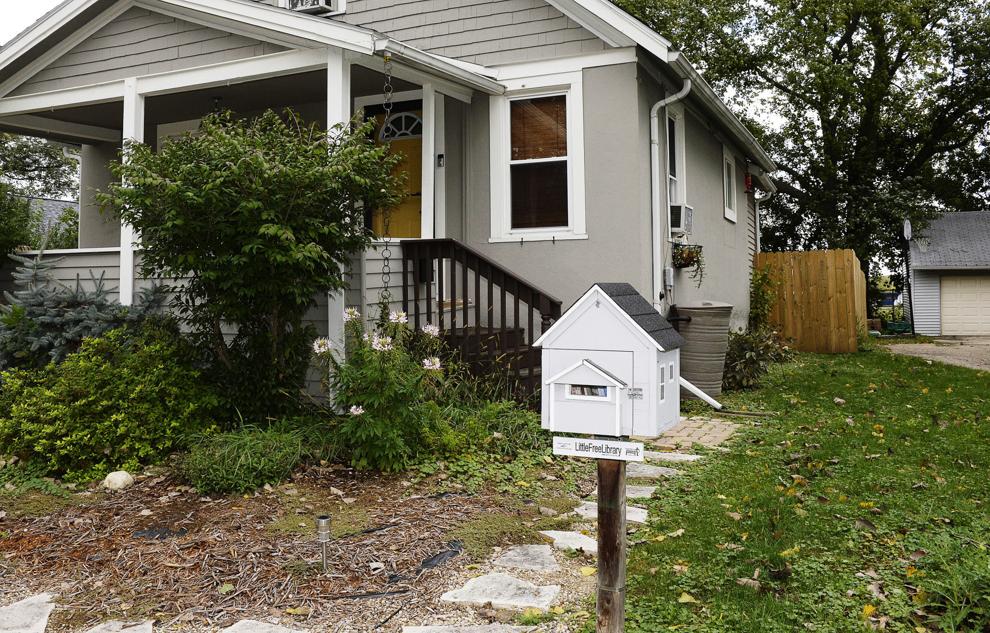 30 Lansing St.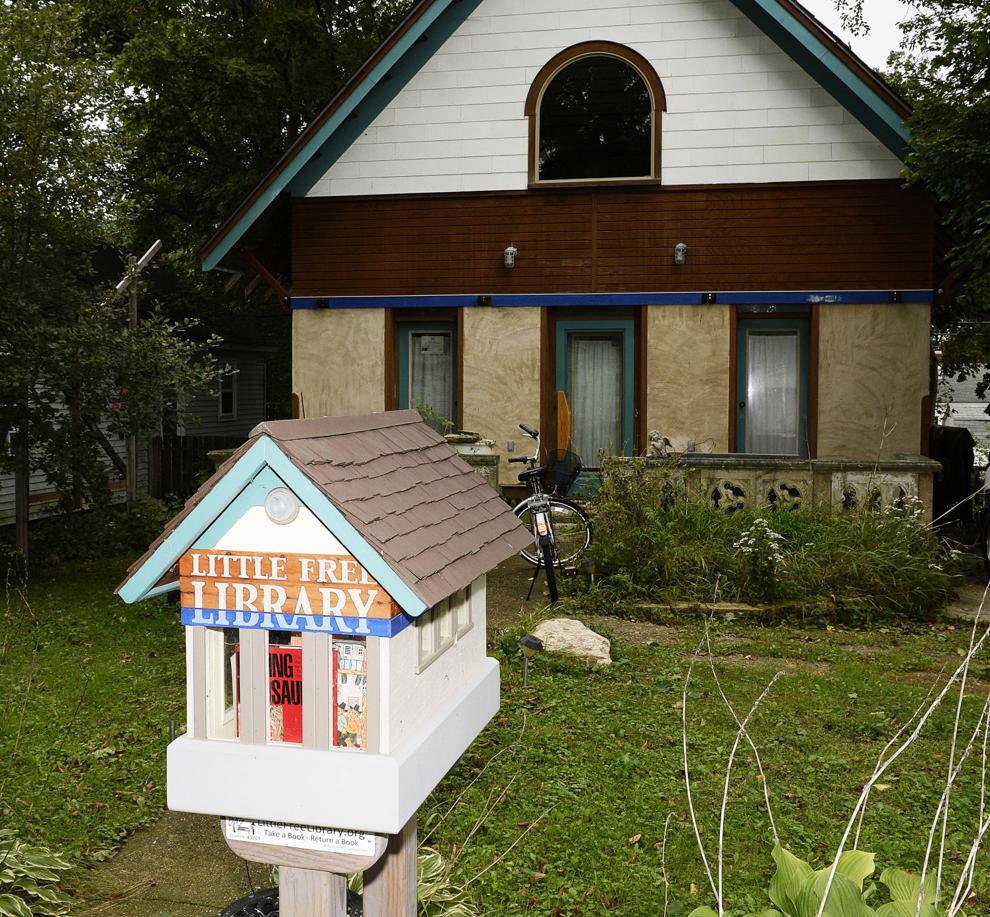 3344 Concord Ave.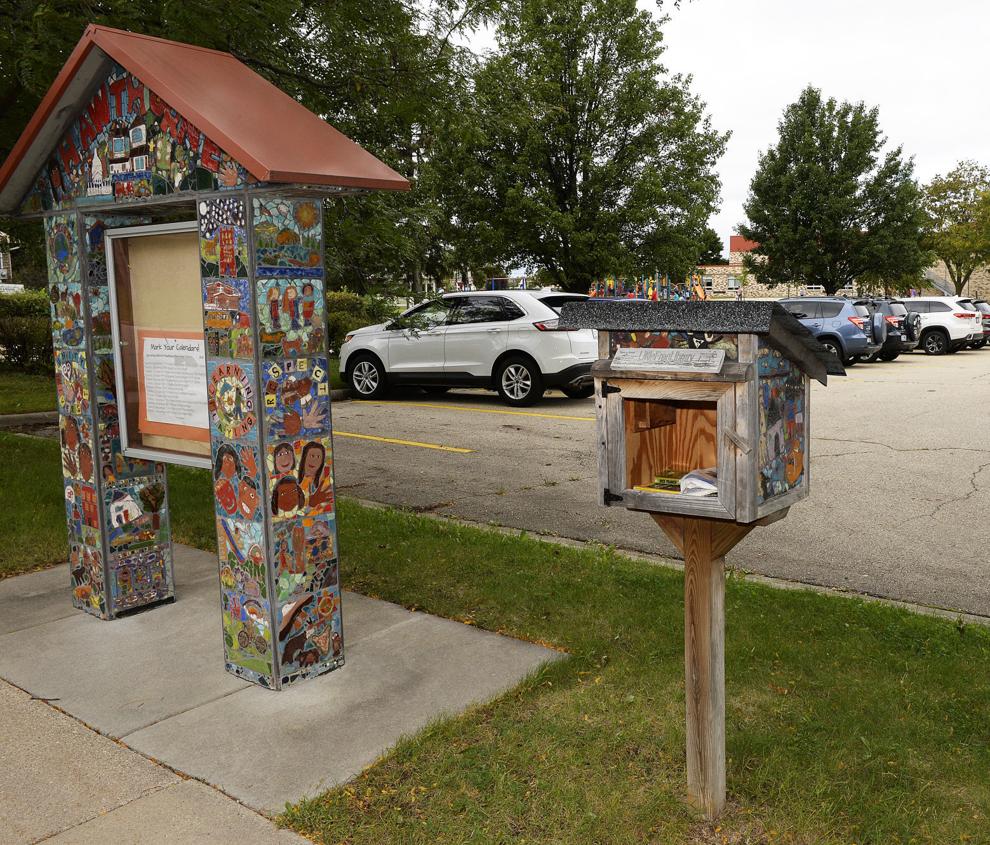 3533 Concord Ave.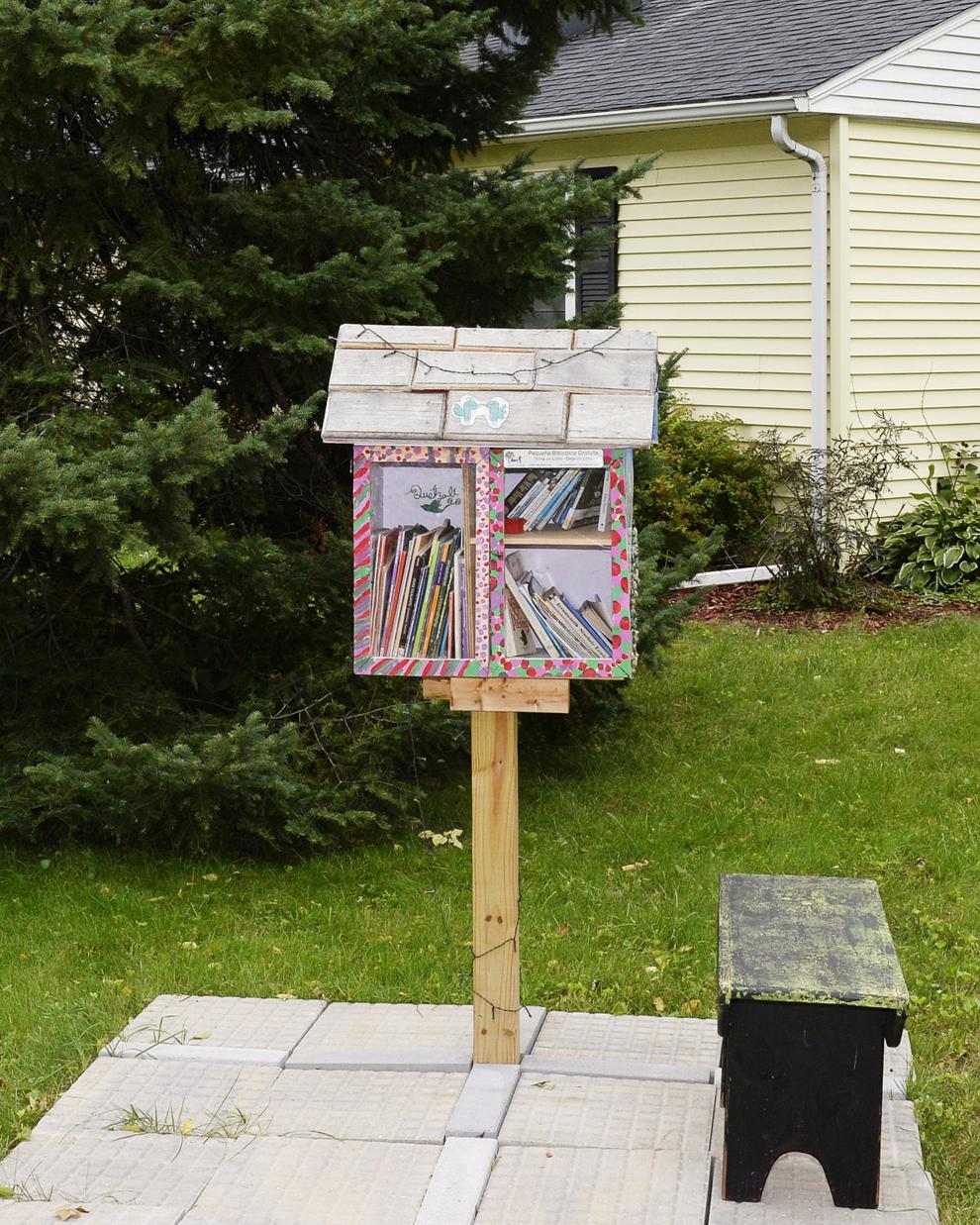 401 Meadowlark Drive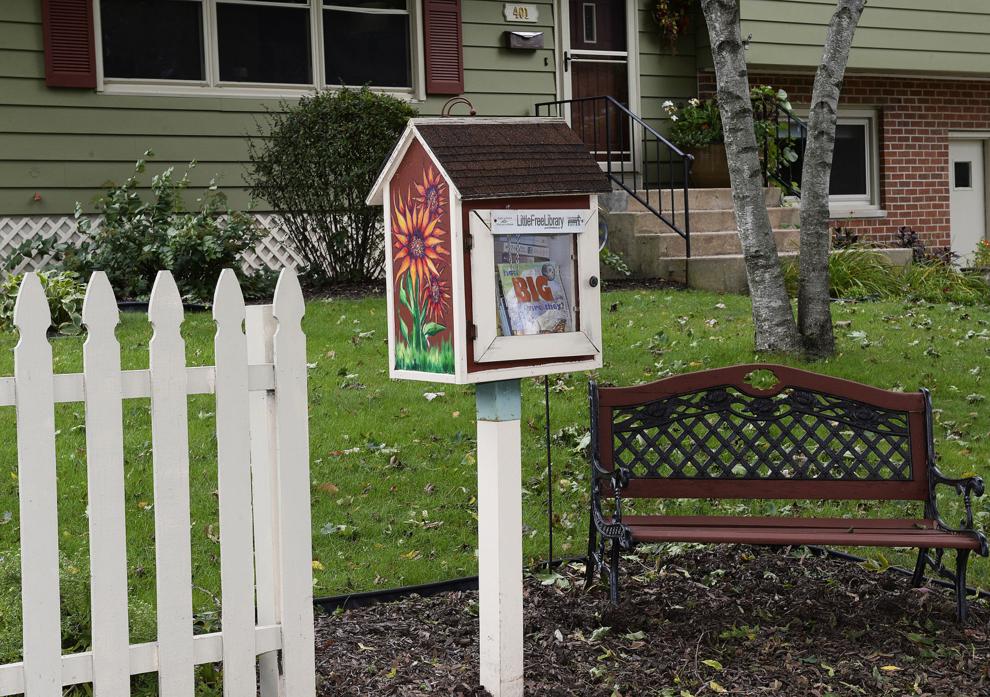 424 Memphis Ave.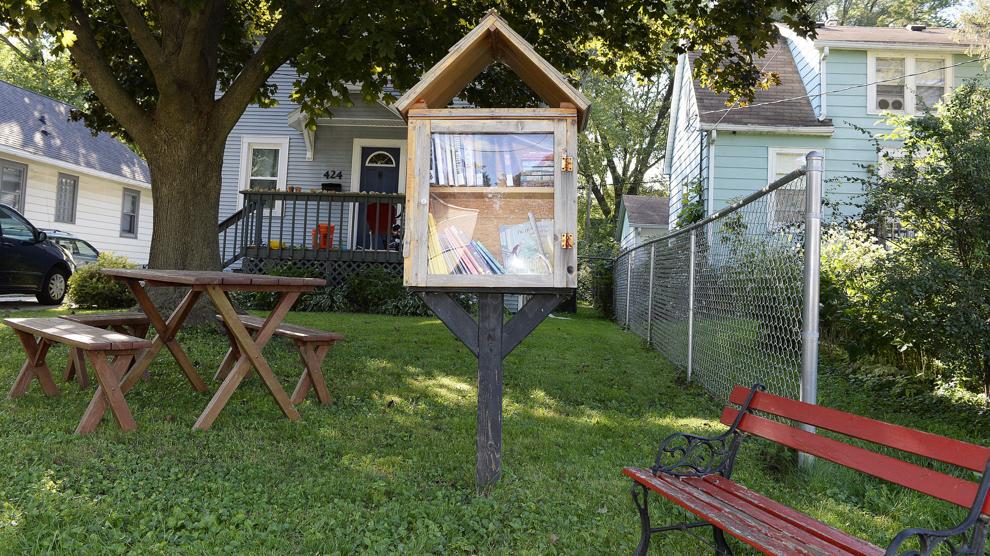 3565 Tulane Ave.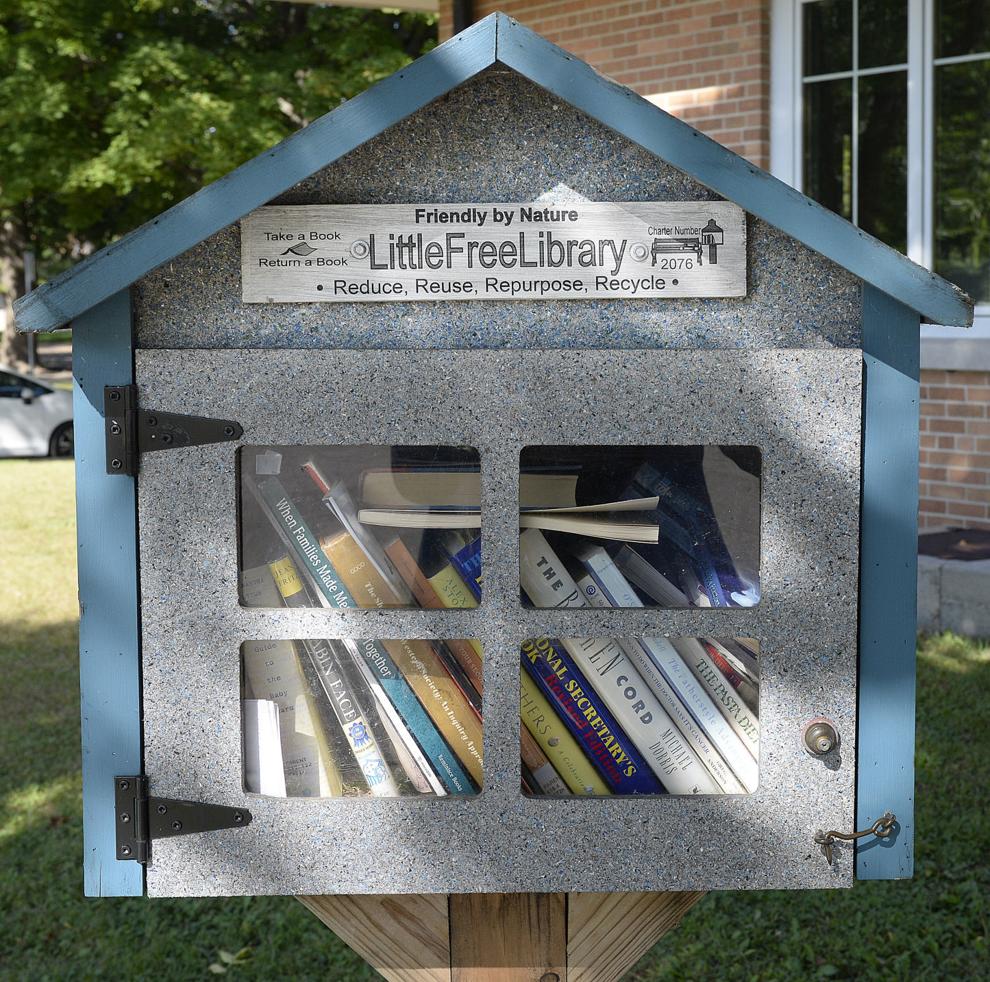 821 Bewick Drive