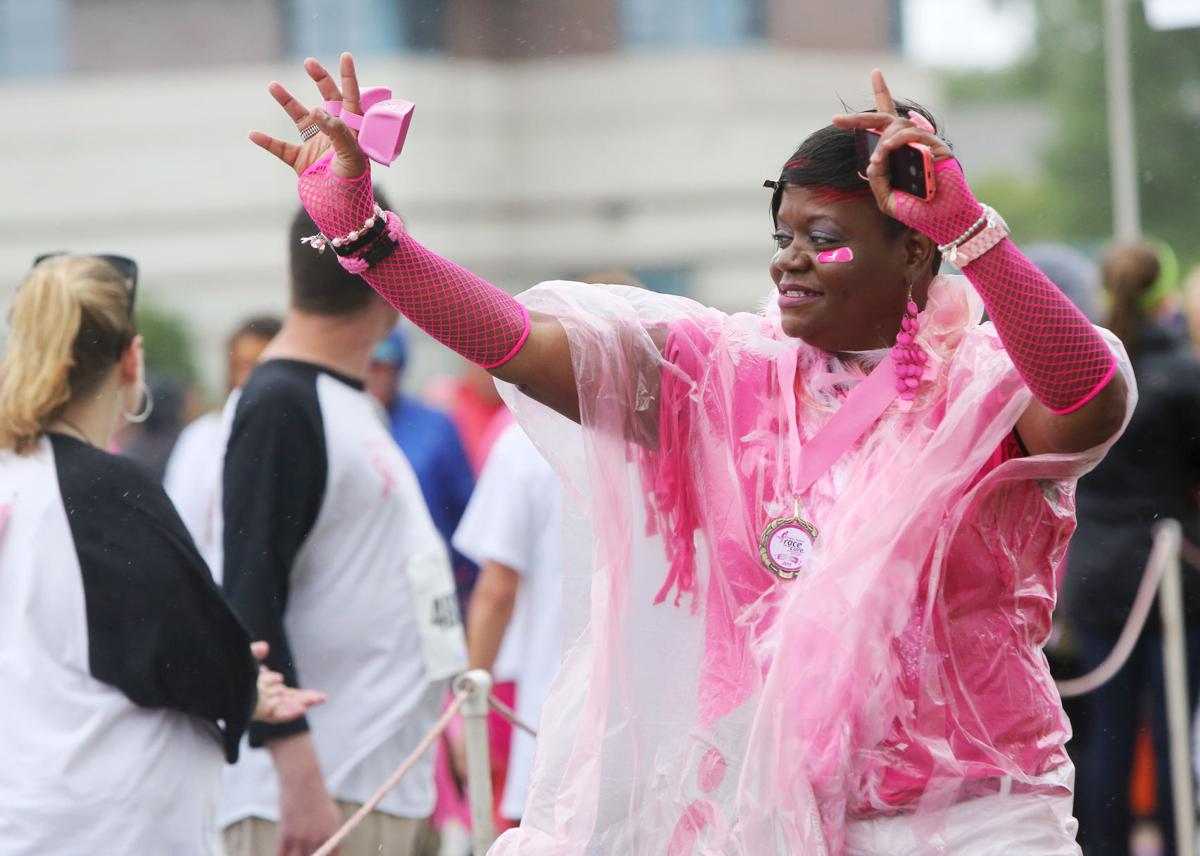 Add local nonprofit organizations to the list of those hard hit by the coronavirus pandemic, thanks to the double whammy of restrictions on gatherings for fundraising events coupled with an economic downturn limiting contributions by individuals and business.
All this just as the season for fundraising walks and other outdoor charity events in Madison is getting underway.
Nonprofit leaders have been trying to reimagine their typical efforts to raise money and energize supporters, but they say it's not easy.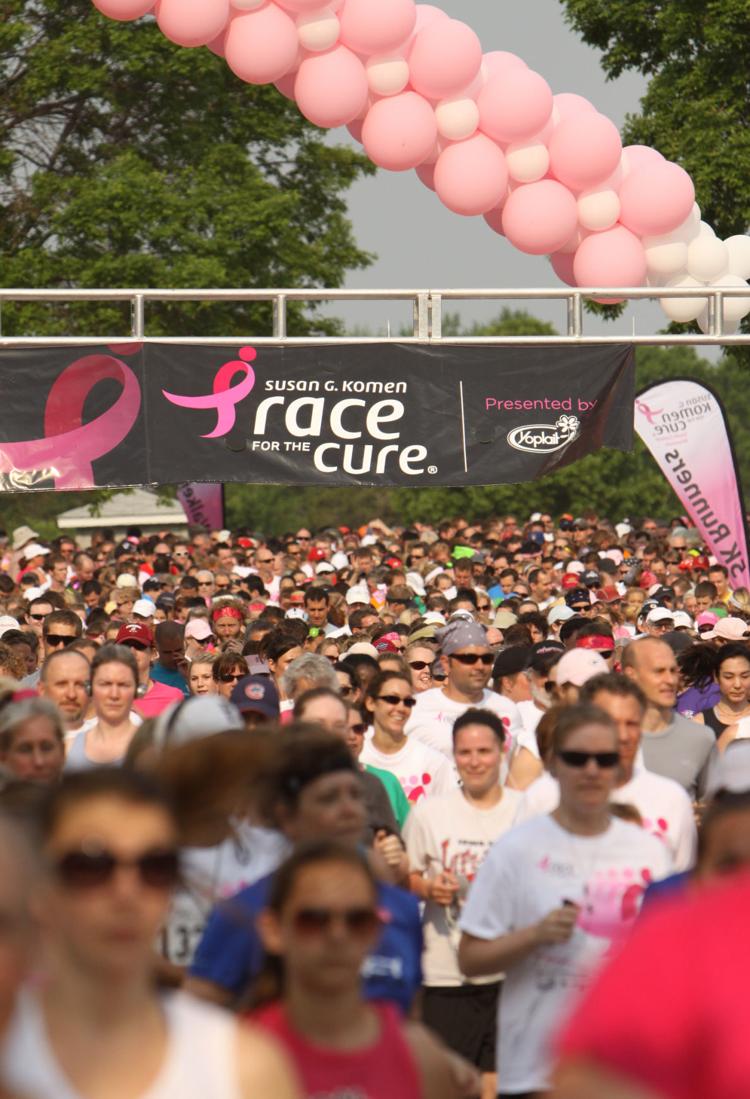 With social distancing guidelines in place, many groups are hosting online events, but the "virtual walks" that are quickly becoming the norm don't get as much traction as in-person events. And for local nonprofits that rely on these events to stay afloat, the economic chaos left by the virus has been devastating.
Nikki Panico, Komen Wisconsin's executive director, said the walk is going online in order to not compromise the health of breast cancer survivors and others who take part.
The online experience "is in your backyard, your neighborhood, your work campus, a local park, or wherever else you can gather safely on October 24," Panico said in an email. "We will utilize an app and social media to bring an engaging, energizing experience right to you."
Not being able to bring people together face to face isn't the only thing hurting fundraising, she said in an interview: The surge in unemployment due to business reductions and closures also stings.
Komen's event includes "peer-to-peer" fundraising in which walkers reach out to friends for donations. "So that will certainly be hindered because of so many individuals being unemployed," Pacino said. "Folks aren't going to have discretionary income like in past years."
Business sponsorship is also taking a big hit. "A lot of our sponsoring businesses have been gravely affected and so organizations and businesses that would ordinarily be proud sponsors are going to have to make that hard decision to not give," she said.
Registration fees brought in money, too, and with the walk going online, some participants will take a year off since being in the big crowd was what made it special.
A bigger deal for Komen is that due to COVID-19, it's reorganizing from the top down, and all its affiliates, including the Wisconsin office, are being absorbed by the national organization.
"This is pretty big in the nonprofit world," Panico said. "I think we're going to be one of the first to make this (decision)."
In under the wire
"We're still thanking our lucky stars that the event was able to happen when it did," said Verstegen, who said she dedicated her life to working with the Huntington's Disease Society of America after her mother died of the disease in 2013.
Her group's logrolling tournament has gone online this month, with logrollers asked to film themselves doing tricks on the log. Those videos will go on the group's Facebook page and website, and people can vote for the winner.
The effort started Monday and contestants have until the end of June to participate. As of late last week, Verstegen said, she hadn't seen any submissions. "Knowing logrollers, I'll get all the videos on the last day," she quipped.
Verstegen said she's telling supporters an announcement about the status of the walk will be made by the beginning of July. "We're still waiting since everything's just opening up. We're just waiting to see what happens with events and how the summer goes."
She said there's a lot of interest in holding an in-person walk, and she and other organizers are trying to find a way to keep people spaced out and still "somewhat together."
The group raised a small amount through an online walk/run Sunday, May 31, to mark May's status as Huntington's Disease Awareness Month. "We're trying our best to move us all virtually," Verstegen said, "and keeping our fingers crossed for August."
March of Dimes' March for Babies, held annually in May at Olin-Turville Park, also went to an online format this year.
"While we have been inspired by the number of people supporting pregnant women and babies during this time, the economic downturn has prevented us from maximizing the fundraising potential of this event," said Ashley Mucek, executive director of the Wisconsin chapter.
"We continue to innovate our fundraising activities to engage donors the best way we can."
Pointing to October
Anna Moffit, executive director for the National Alliance on Mental Illness of Dane County, said the group hopes to be able to hold its Oct. 4 walk, which is its largest fundraiser of the year, at Olin-Turville Park.
Meanwhile, she's looking into buying face masks so every participant has one for the walk. Last year, the walk drew almost 900 people and raised about $192,000.
The local NAMI chapter recently canceled its second-largest fundraiser, its annual awards banquet. The gala, scheduled for the end of April got pushed to late July, and then to mid-November. Finally, it was canceled.
"Because it's a large group of people in an indoor environment, I felt like we just need to forgo that for people's personal safety," Moffit said.
Many nonprofits rely on in-person, large gatherings to generate donations, and Moffit said those organizations are now having to rethink how to raise funds.
"The other challenge that is in place for nonprofits is that there's so much economic instability," she said. "We struggle with asking people for money knowing that people are in such compromised positions."
Exploring alternatives
The goal was for supporters from the 60 GiGi's Playhouse locations and startups nationwide to log seven million steps — "enough steps to span the United States."
Kelly Antonson, site manager for GiGi's Playhouse Madison, which celebrated its fourth anniversary in May, said the Madison location had 16 teams with about 200 participants.
Antonson said that while the crisis has been challenging for everybody, GiGi's Playhouse Madison has been successful with its virtual programming, which allows families to log on and still participate in one-on-one tutoring sessions and a few live, local programs for various ages.
"We have incredible volunteers that are still willing to facilitate virtual learning," she said.
GiGi's national office is also offering programming so members across the country can create and take classes that their local playhouse doesn't have. The Madison playhouse is offering a dance program run by Magnum Opus Ballet.
Before the playhouse had to stop offering on-site programming, a member of Magnum Opus, also a local nonprofit, would come into the playhouse on Monona Drive and lead an adaptive dance class for about 20 participants. Now, every week there are 30 to 40 people across the country taking the class online.
"What's really important for us right now is building the awareness of the Down syndrome community," Antonson said. "It's still gaining the support from the community."



COVID-19 in photos: How Wisconsin is managing the pandemic
Requiring masks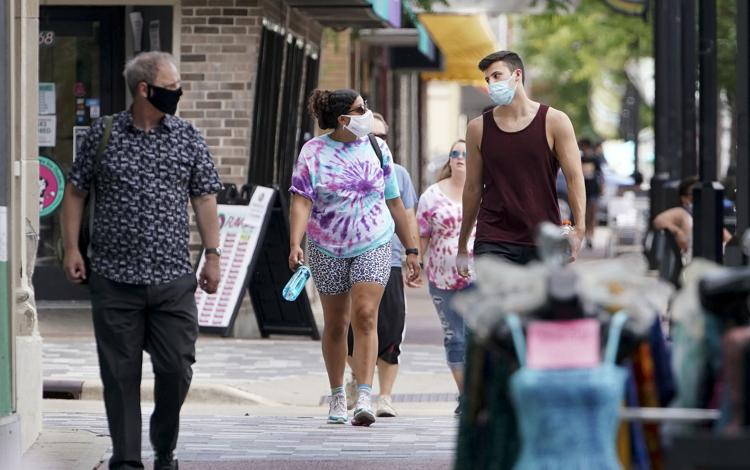 In-person absentee voting begins
Middleton High drive-up graduation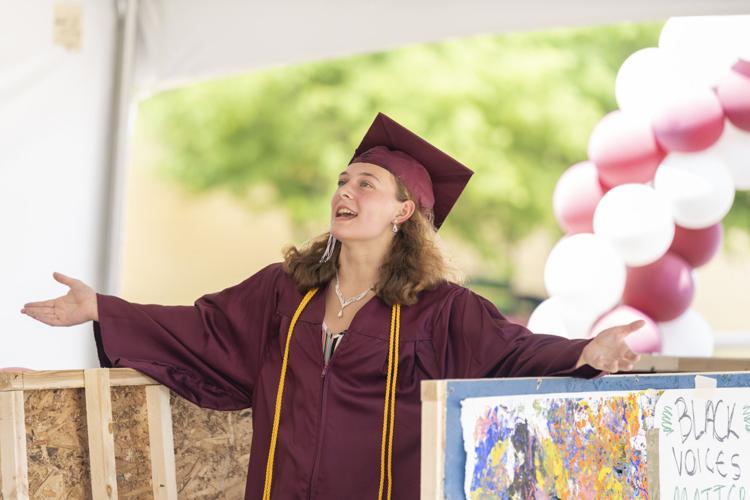 Anti-mask protest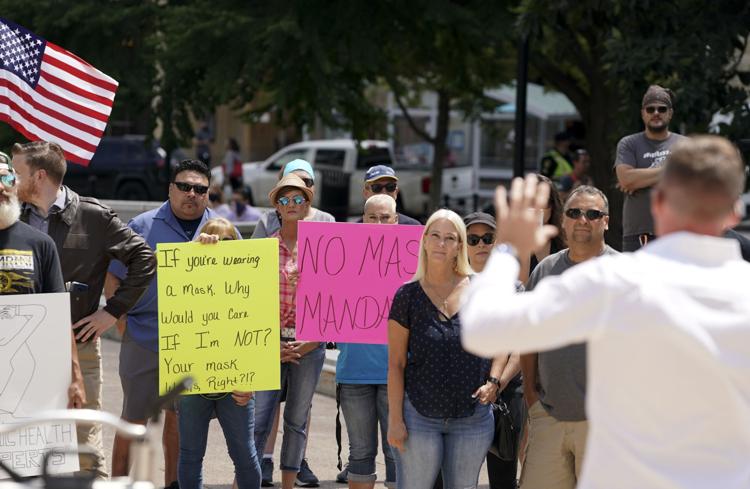 Making COVID-19 masks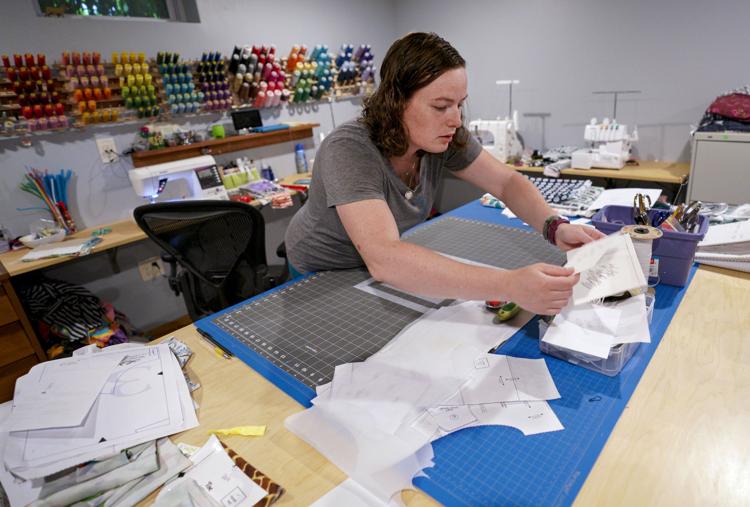 Shortage of coins
Goodman Pool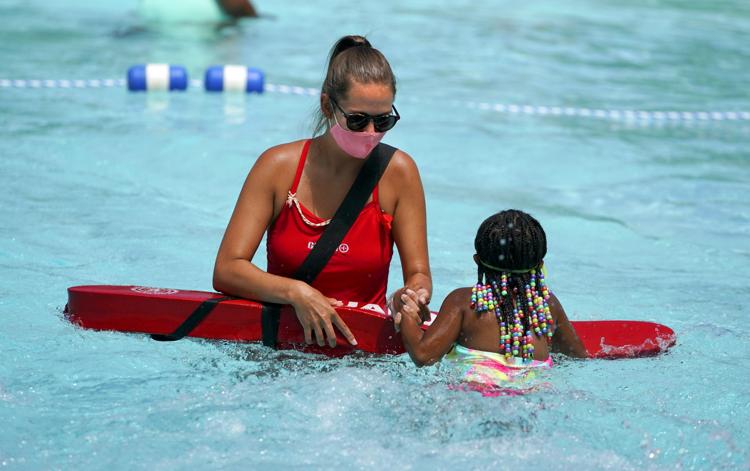 Goodman Pool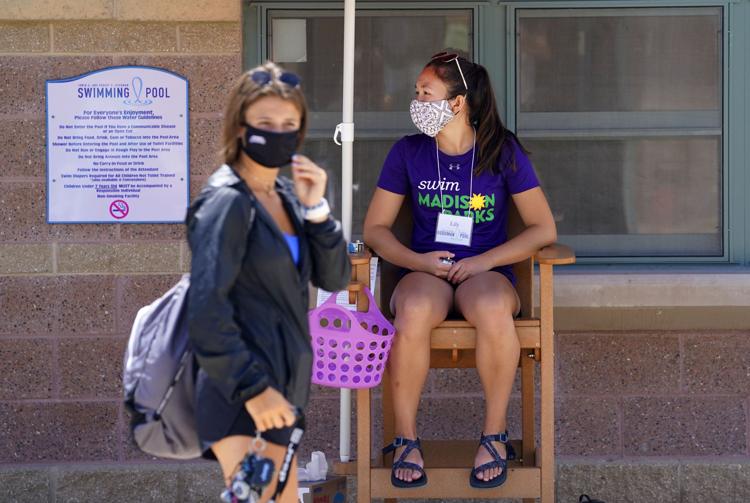 YMCA summer camp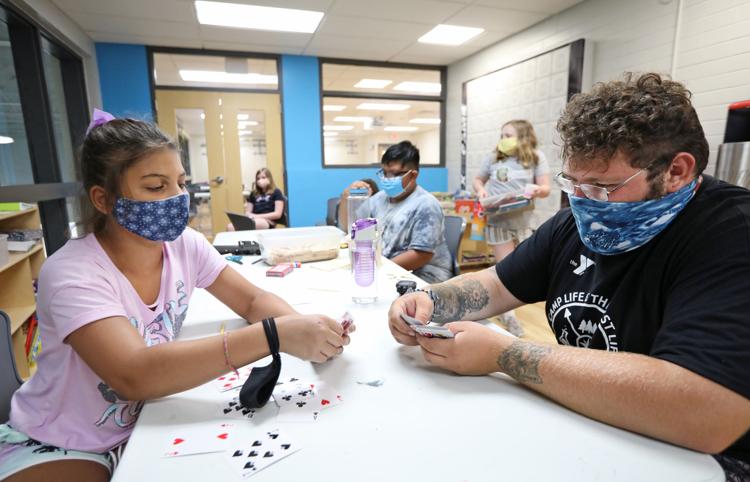 100,000 masks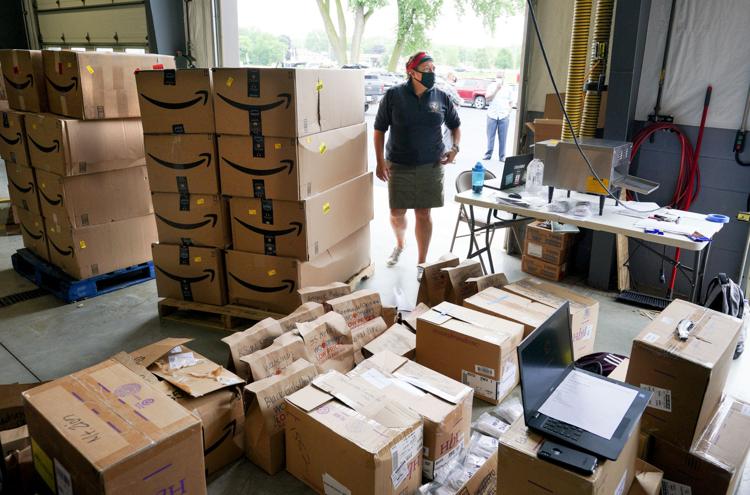 Contact tracing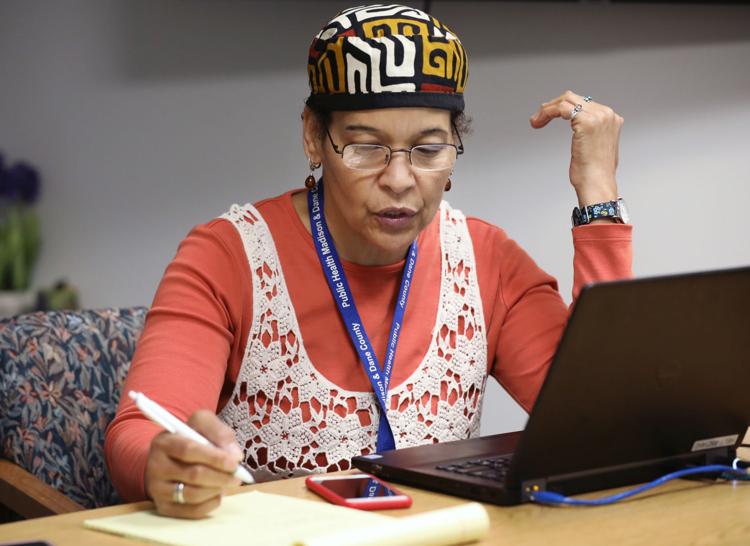 Doctor talking to patient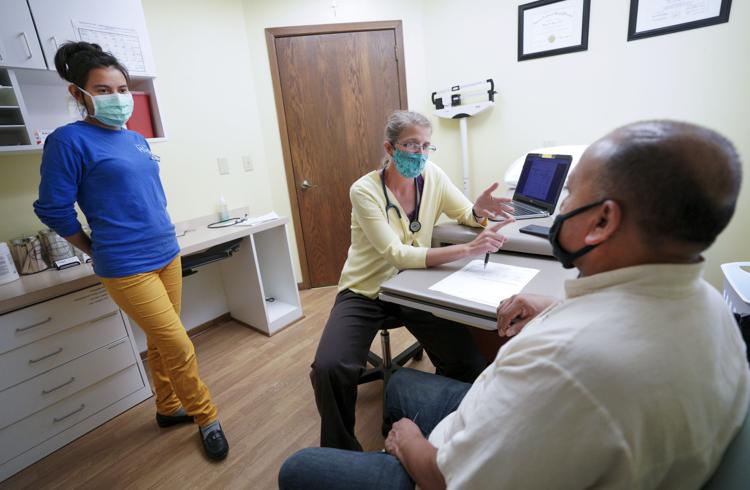 Outdoor class at Pinnacle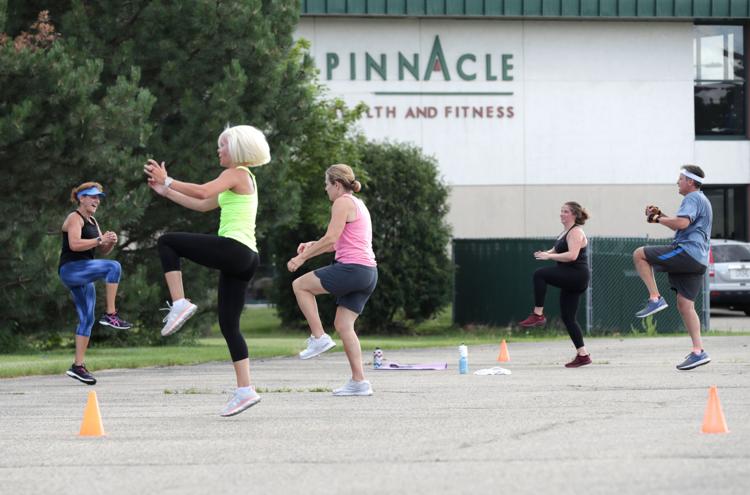 Punching bag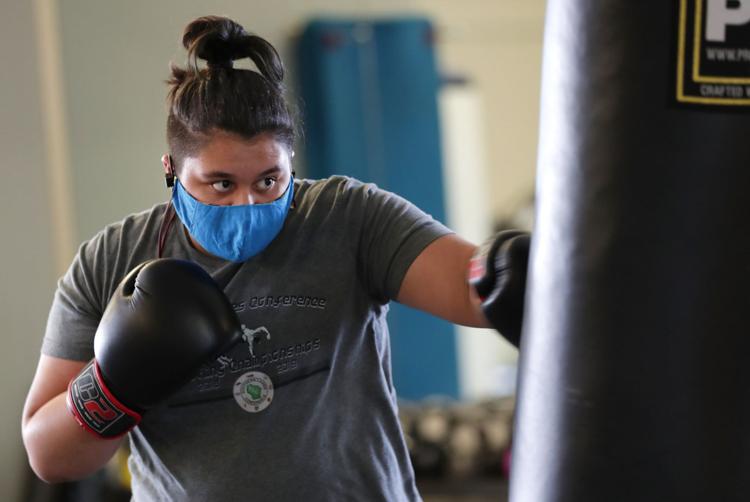 Starlite 14 drive-in theater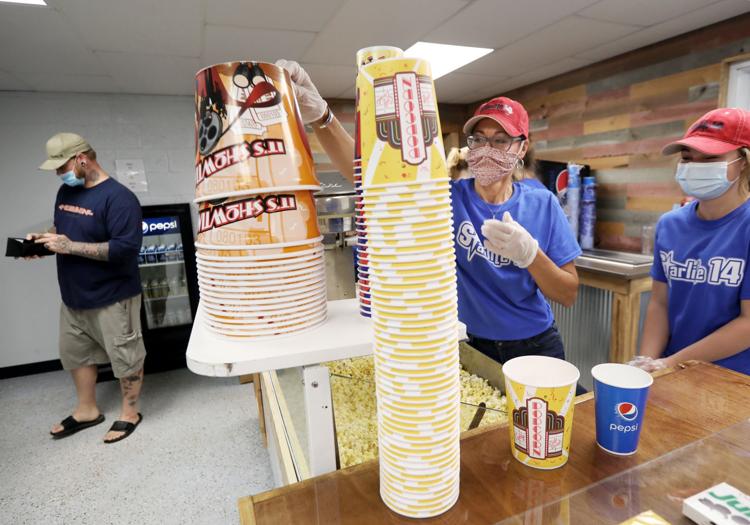 Starlite 14 drive-in theater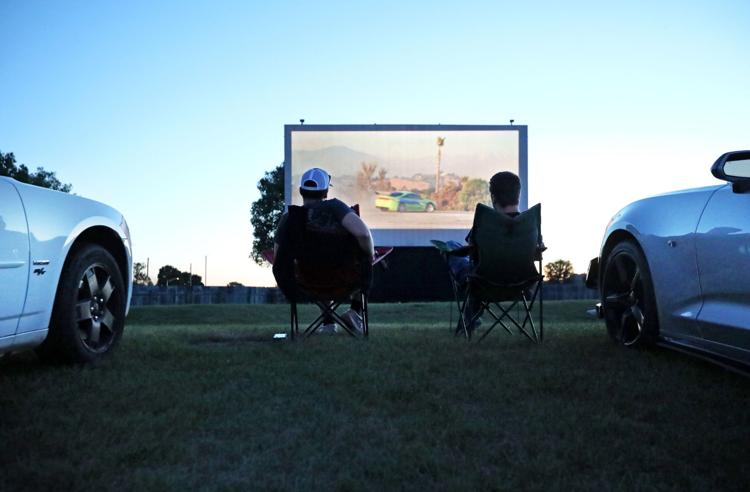 Masks to be required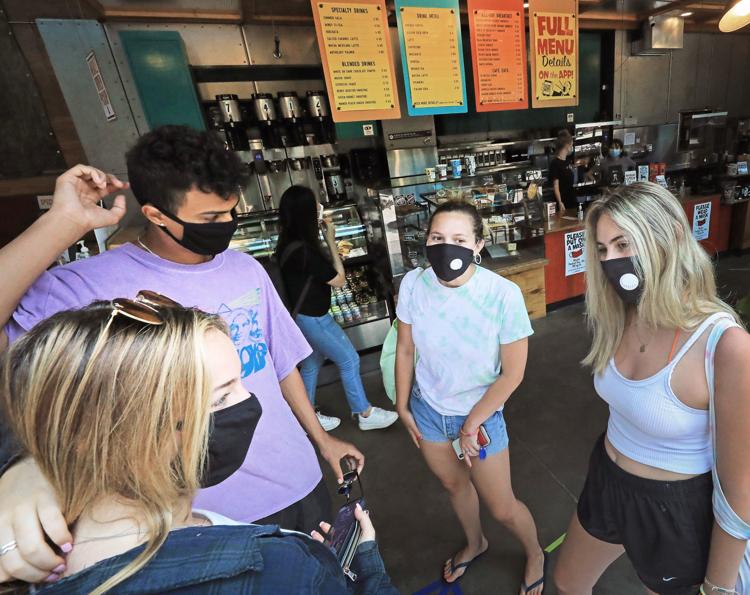 News conference on masks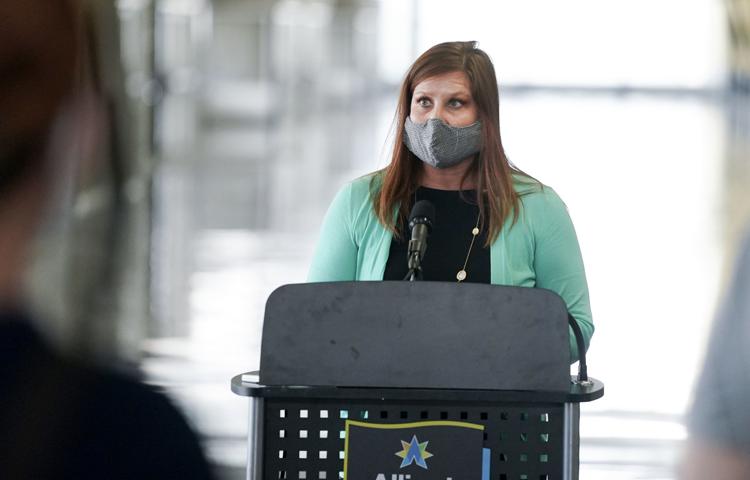 Covid cleaning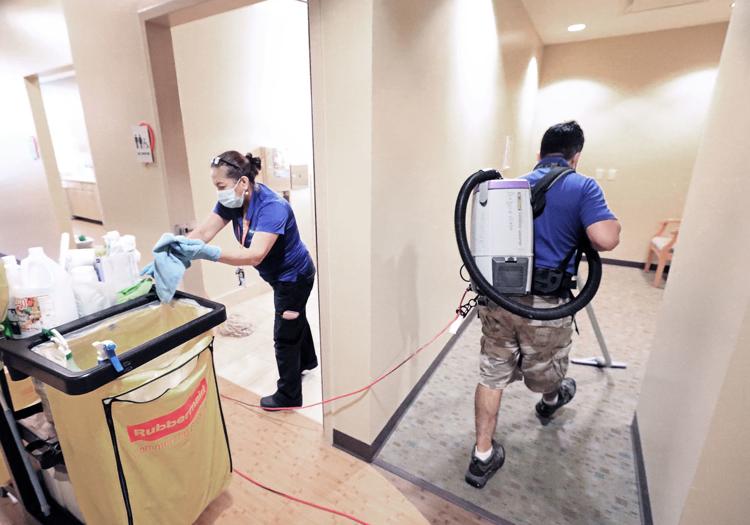 Bar closings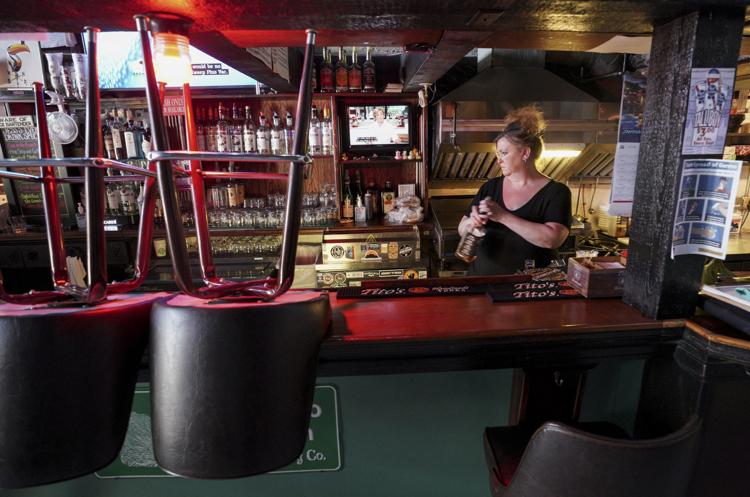 Homeless camps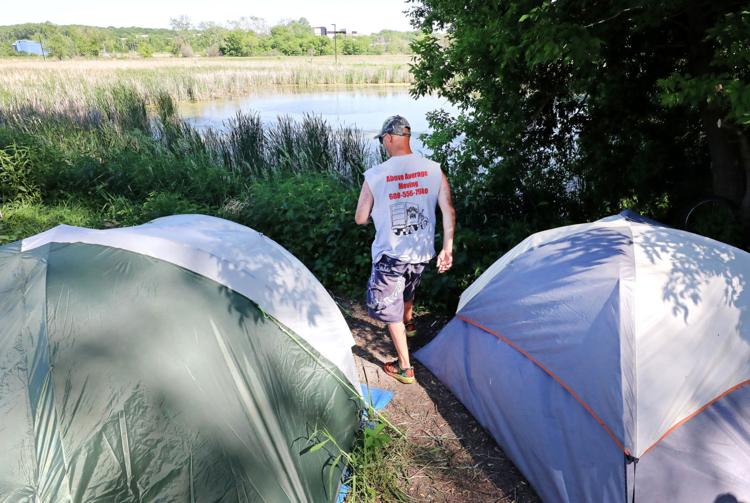 Homeless camps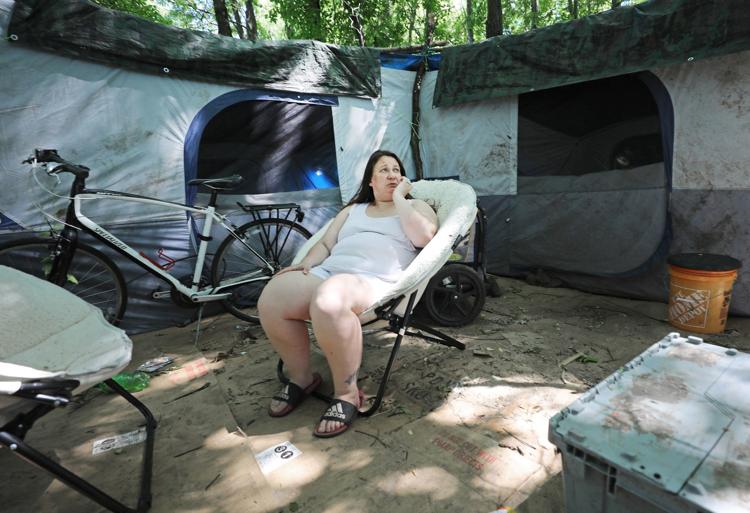 Virus testing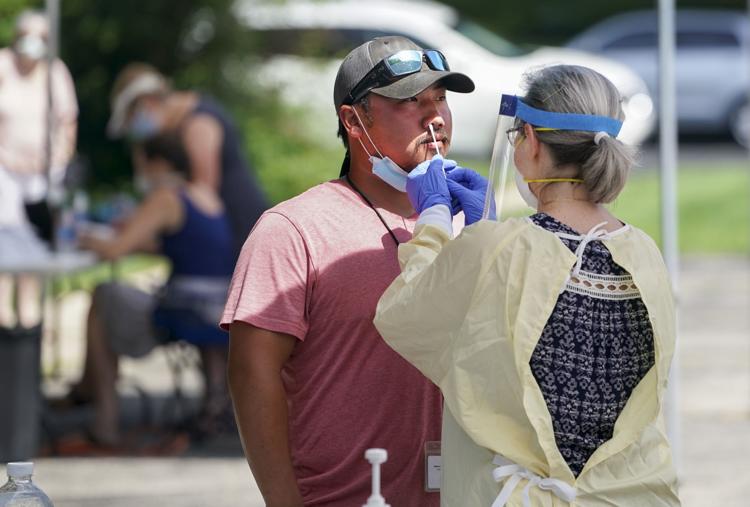 Testing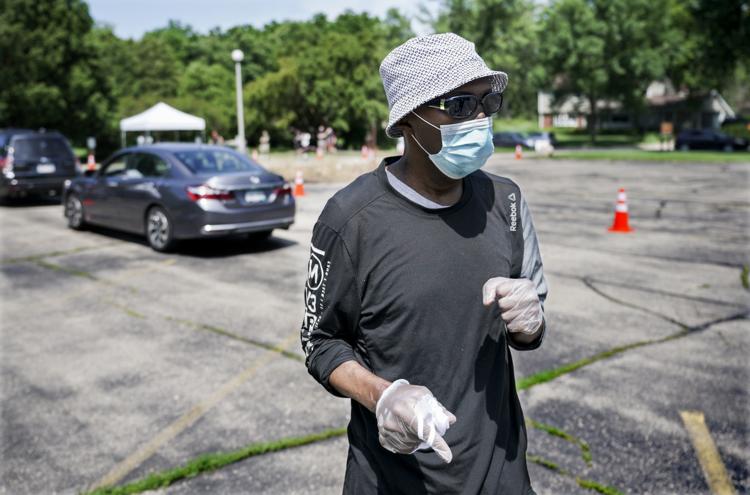 Testing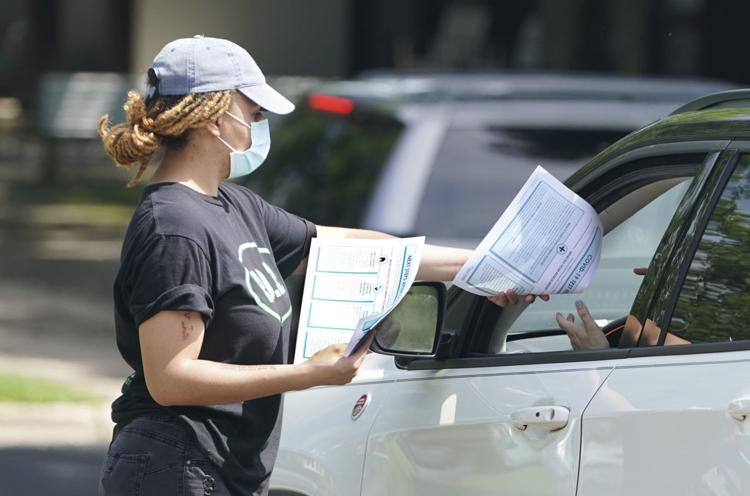 Henry Vilas Zoo reopens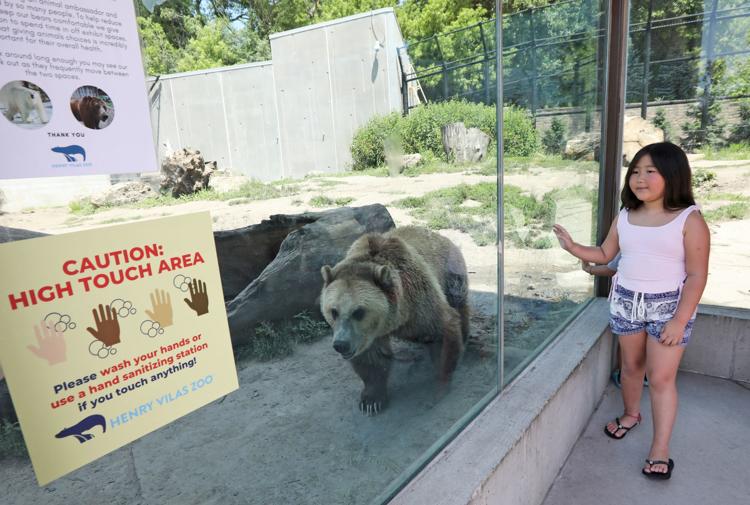 Union Terrace reopening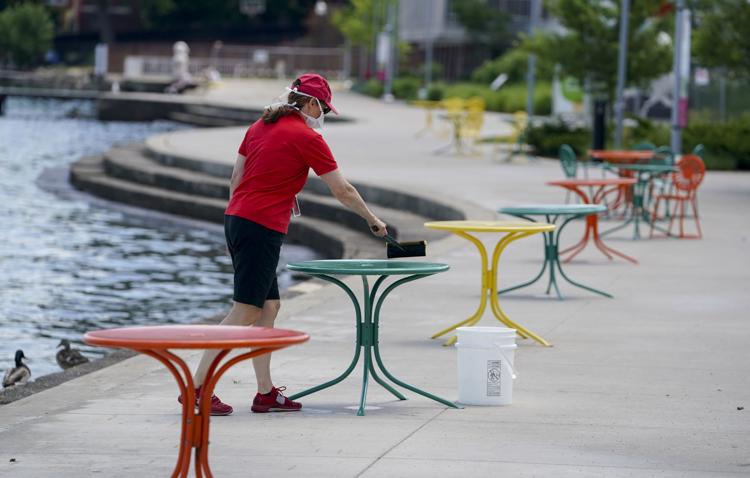 A Day to Remember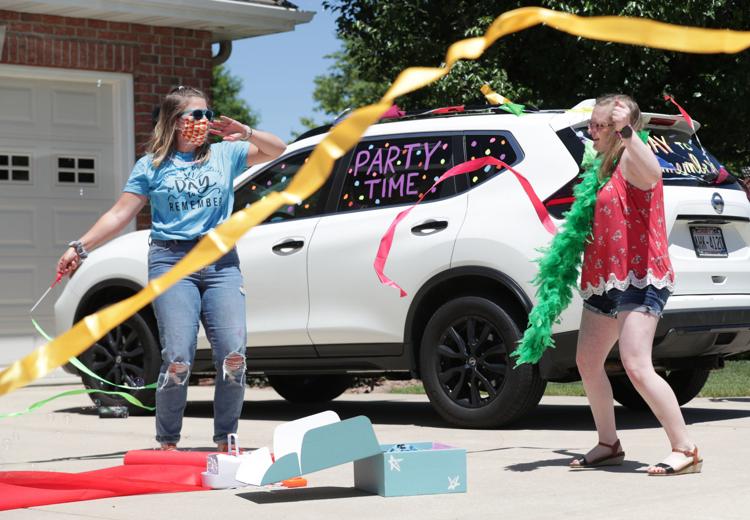 West High grads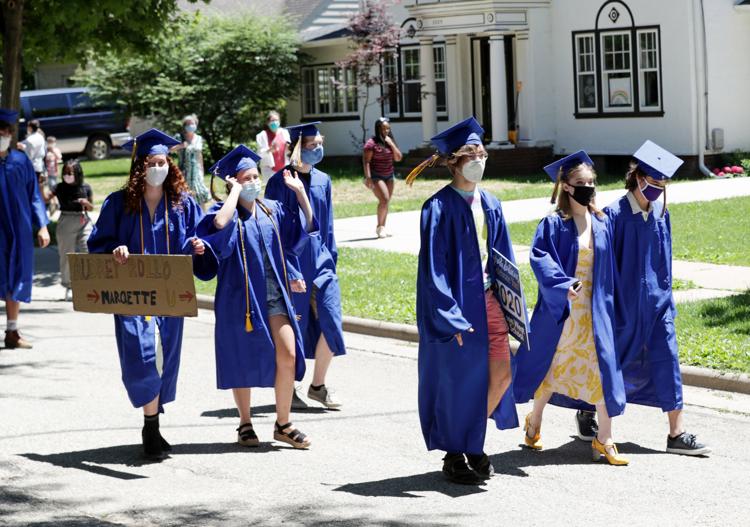 Pool openings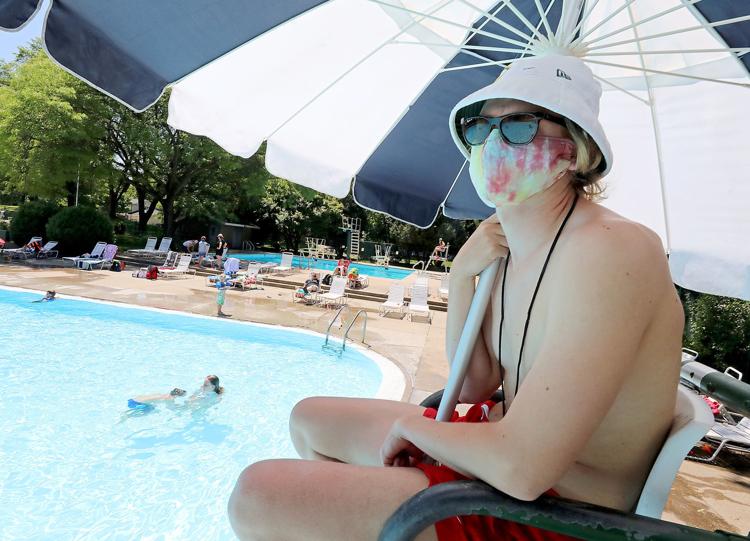 Grads on the Yahara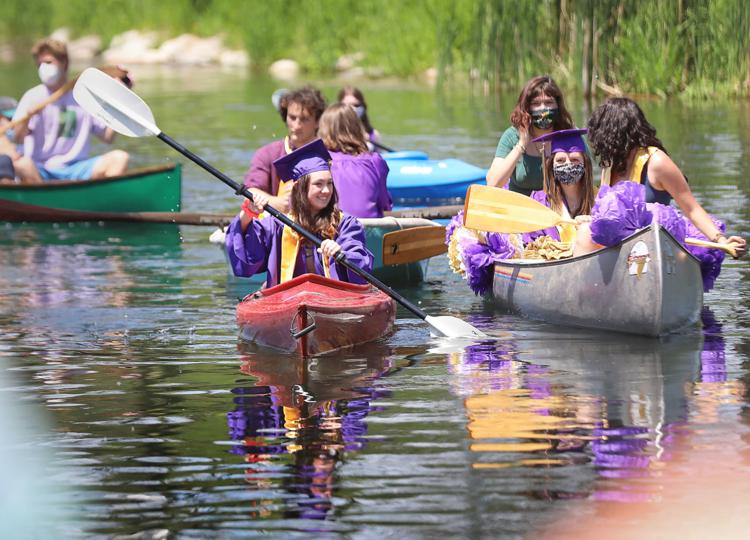 Fifth-grade graduation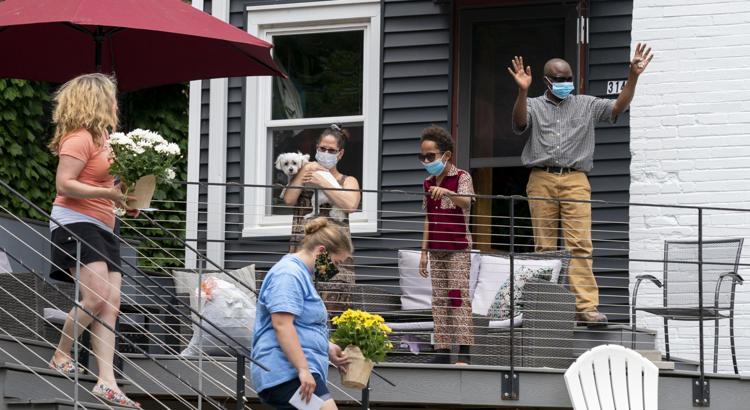 Tribes battling steep losses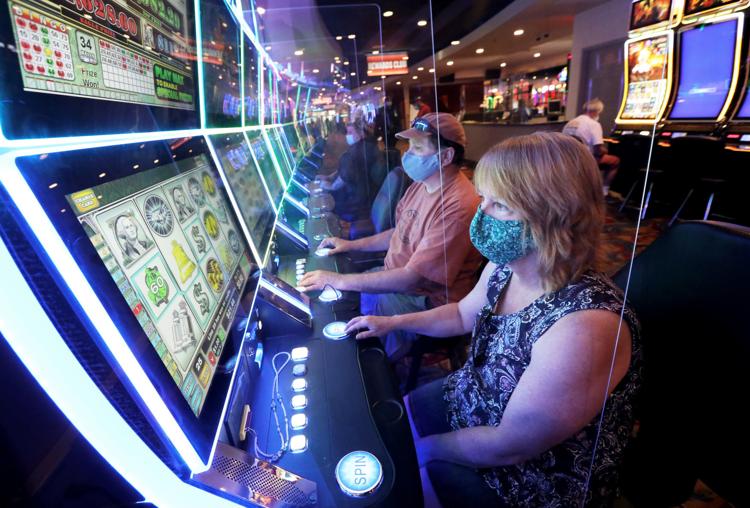 COVID-19 openings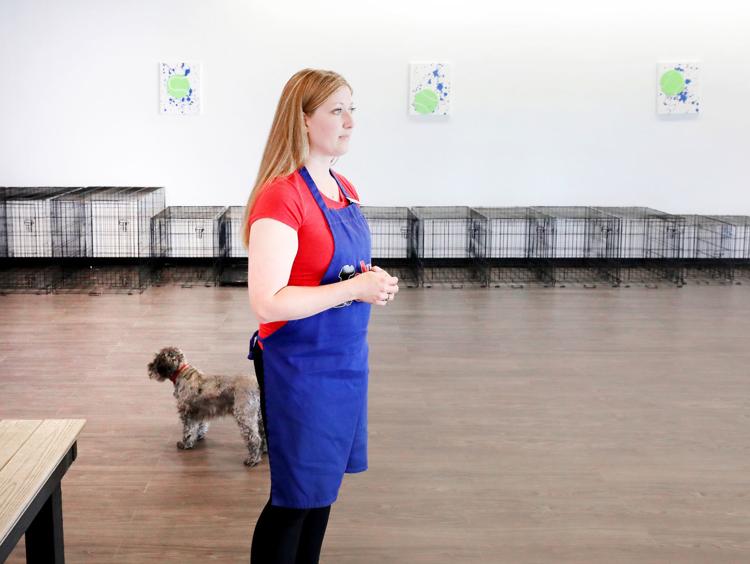 Picking up belongings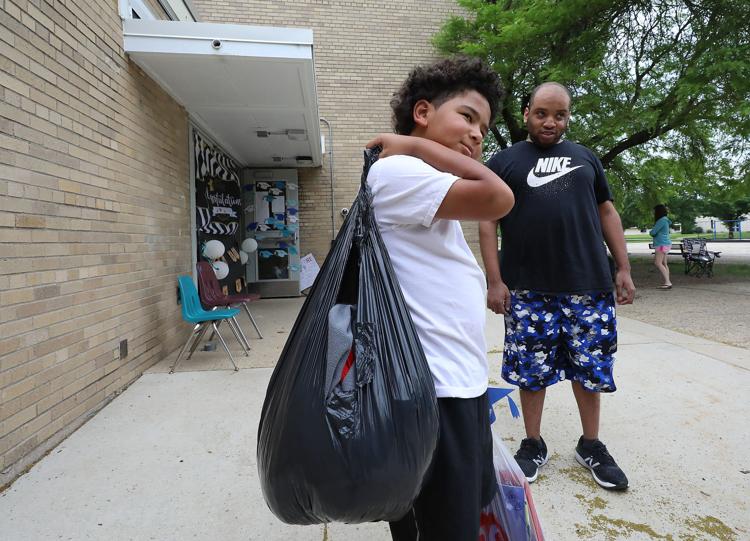 Downtown Businesses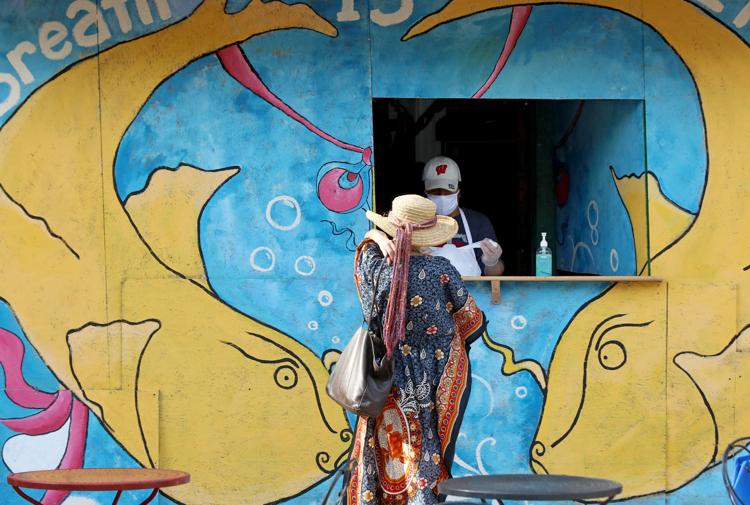 Covid transportation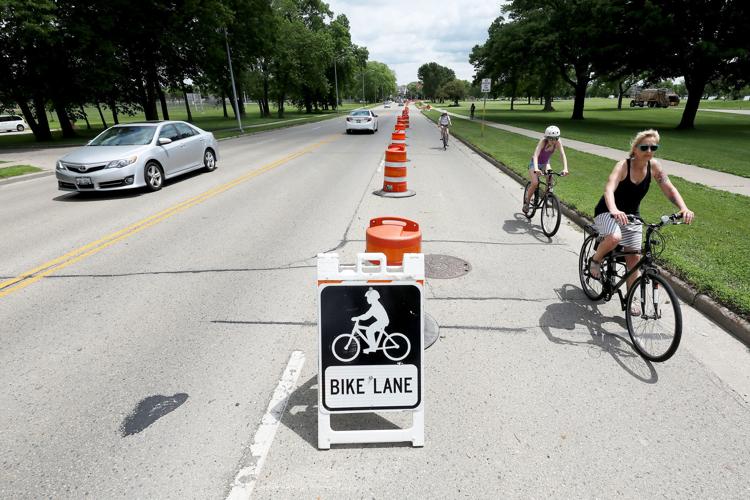 Church capacities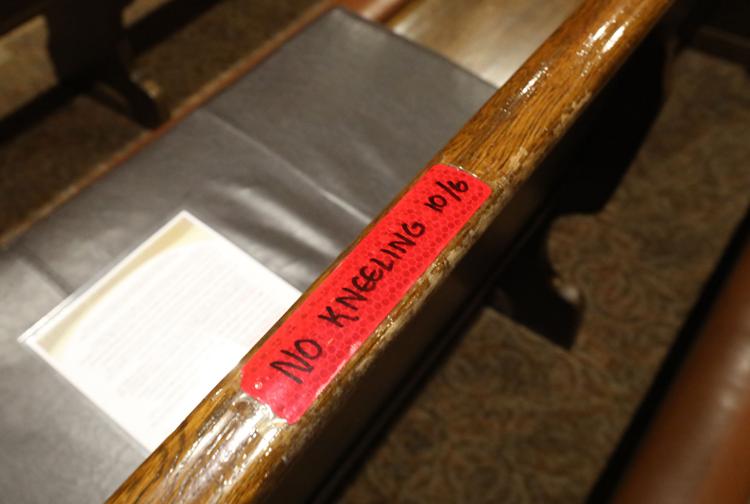 Church capacities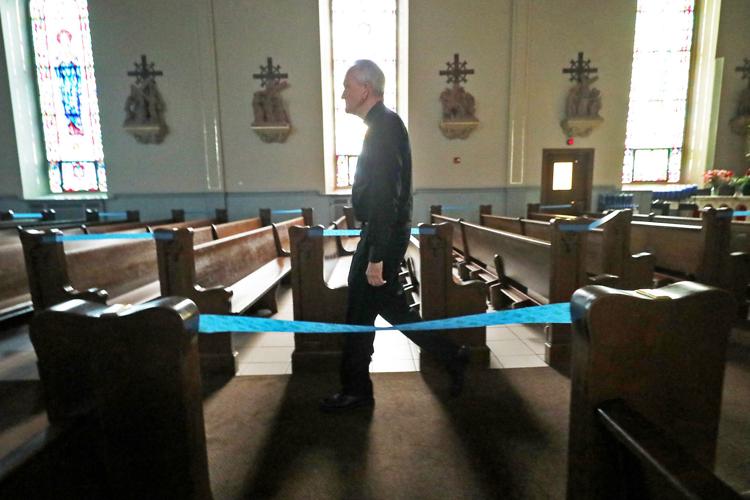 Prepping for reopening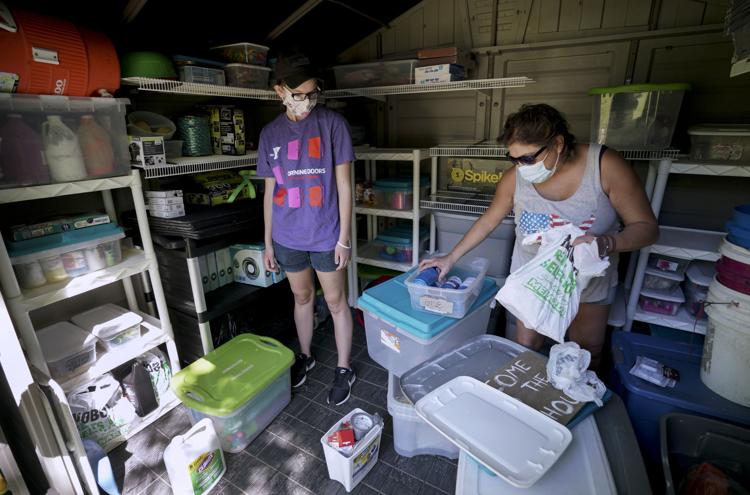 Warner Park - screening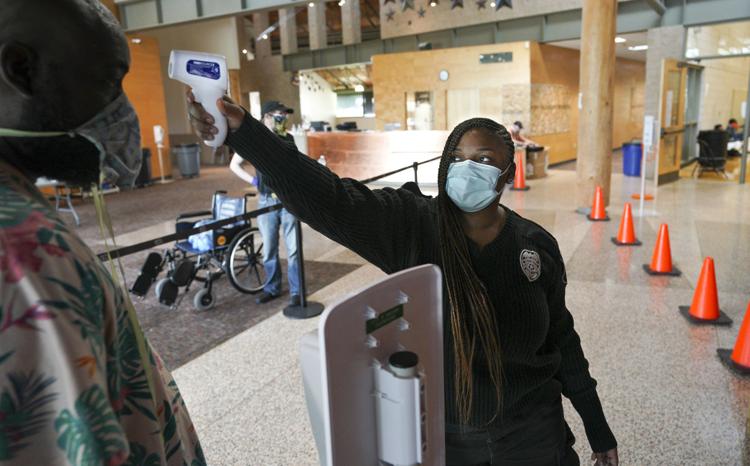 Outdoor Dining East Main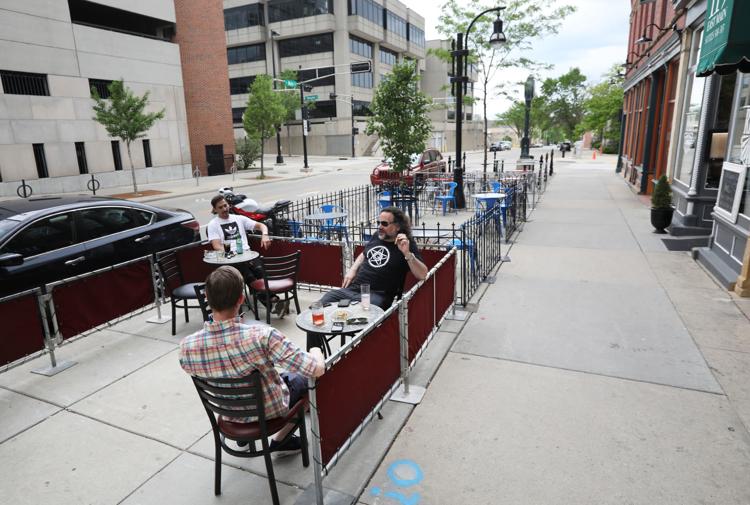 Spacing out customers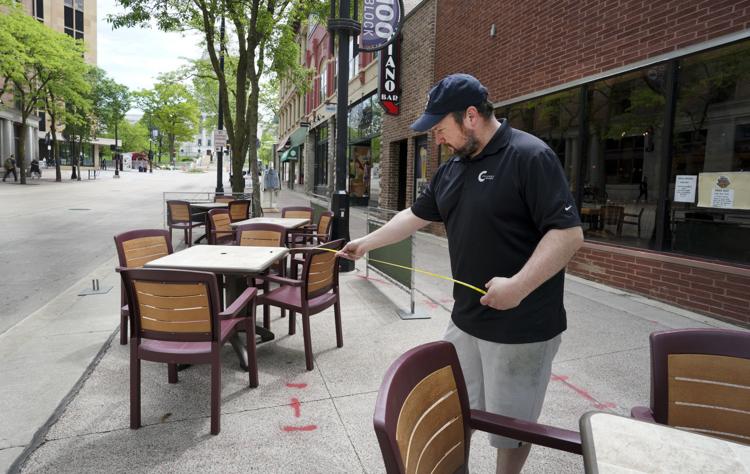 Getting a tattoo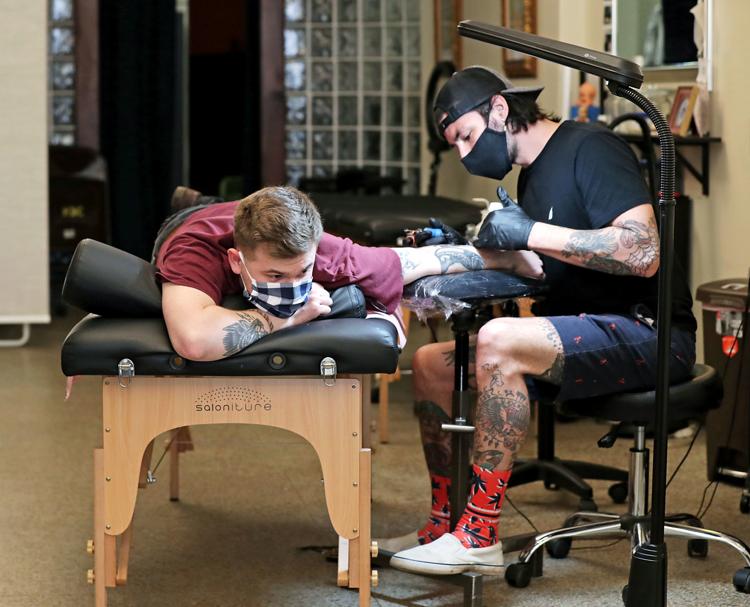 Memorial Day ceremony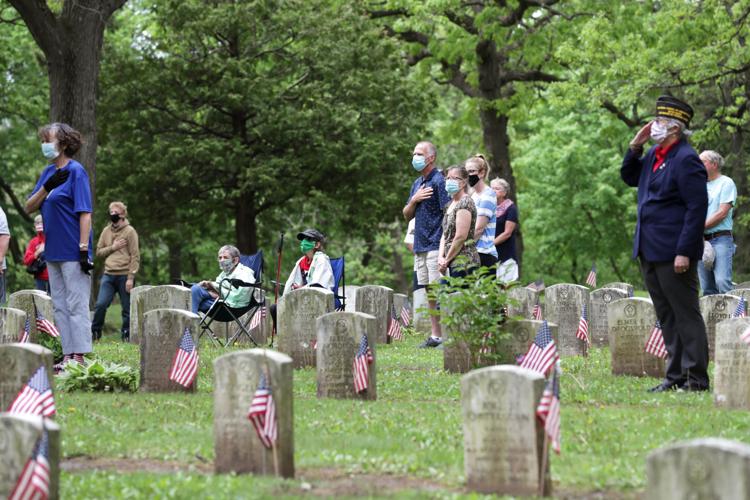 Memorial Day weekend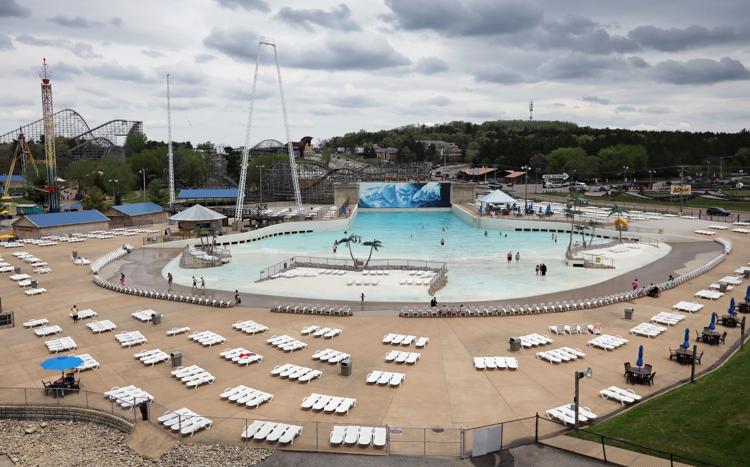 Tom Diehl, Tommy Bartlett Show not opening 2020, State Journal photo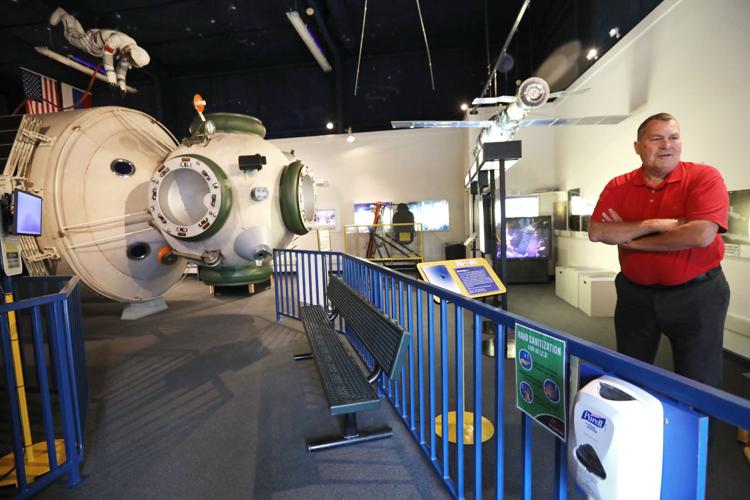 Salons Opening
Fitness openings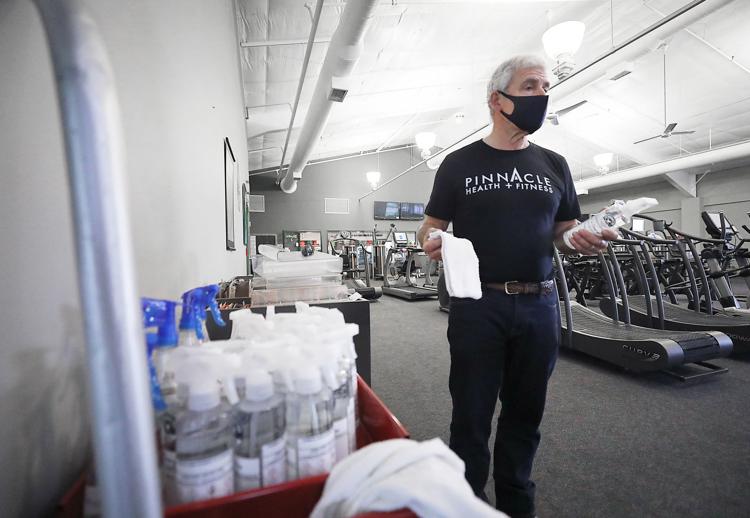 Duck Pond Drive-In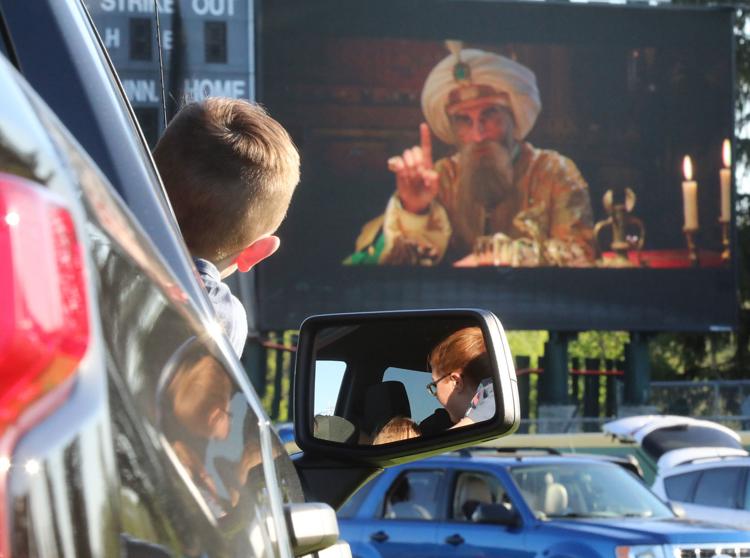 Memorial Union crowd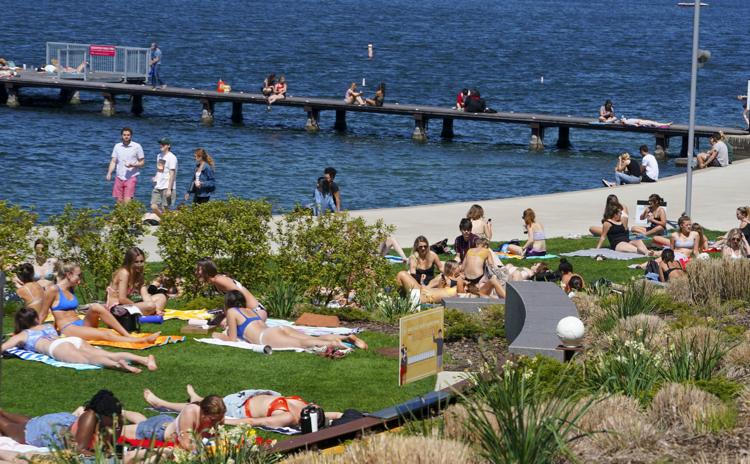 Child care at YMCA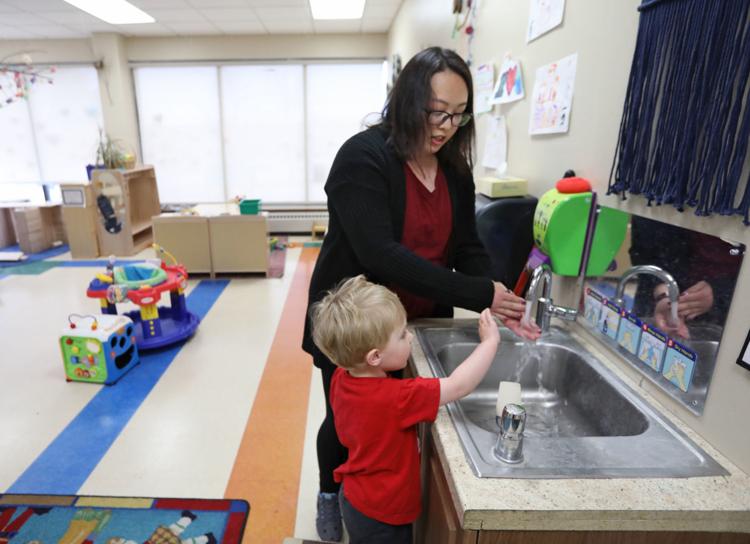 Bikers on Arboretum Drive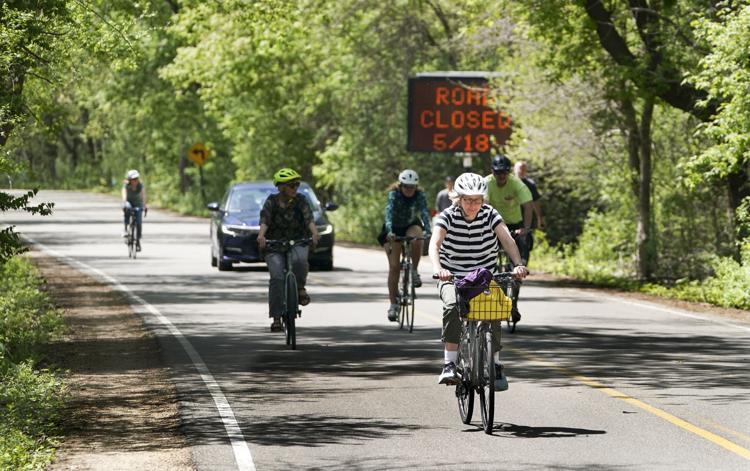 Brittingham Boats
Restaurant open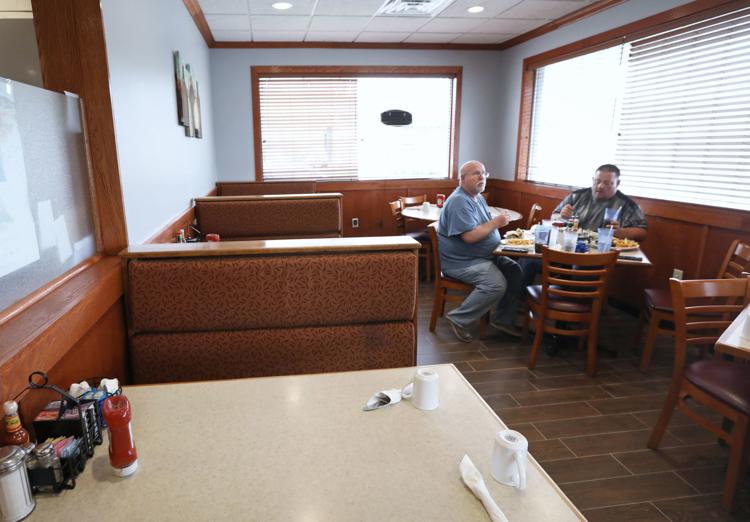 COVID-19 businesses reopen
Restaurant, bars reopen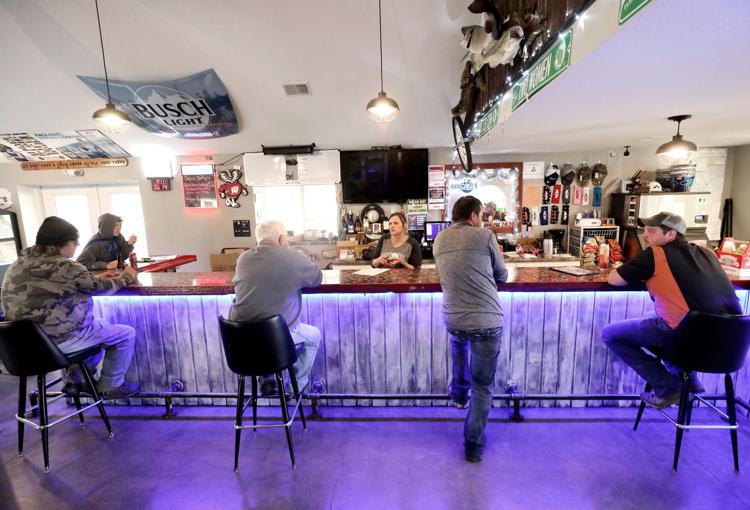 Dentist with patient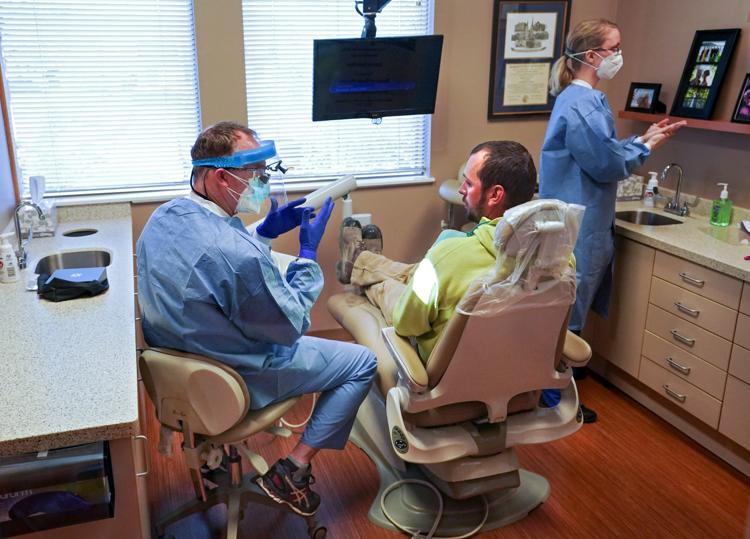 Dane County institutes order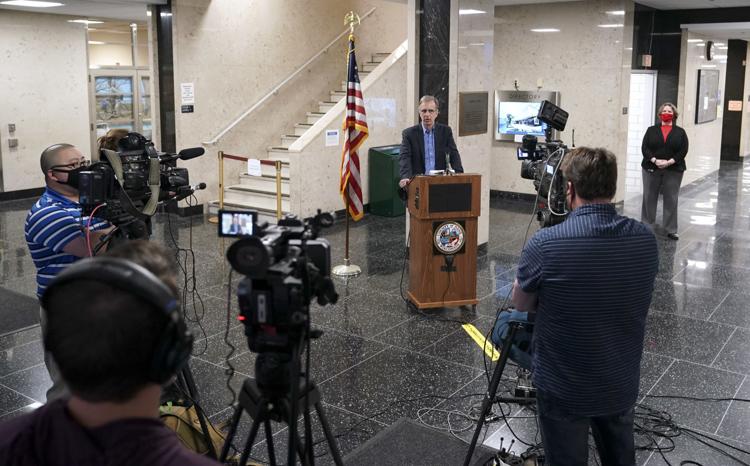 Carry-out food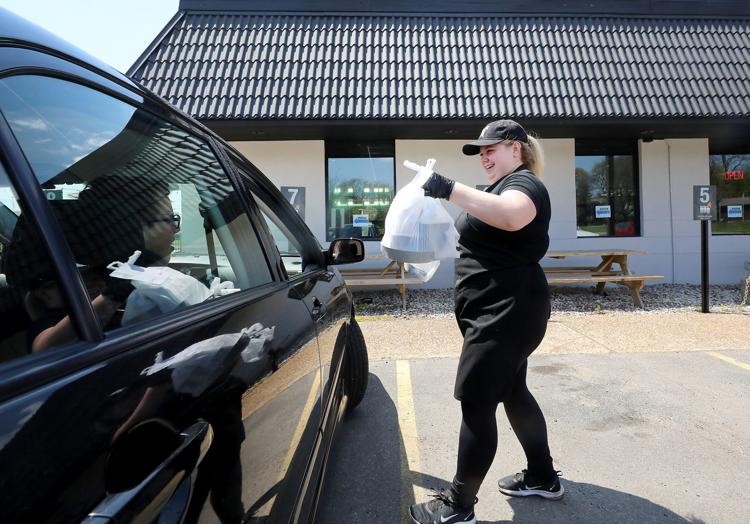 Small retailers reopening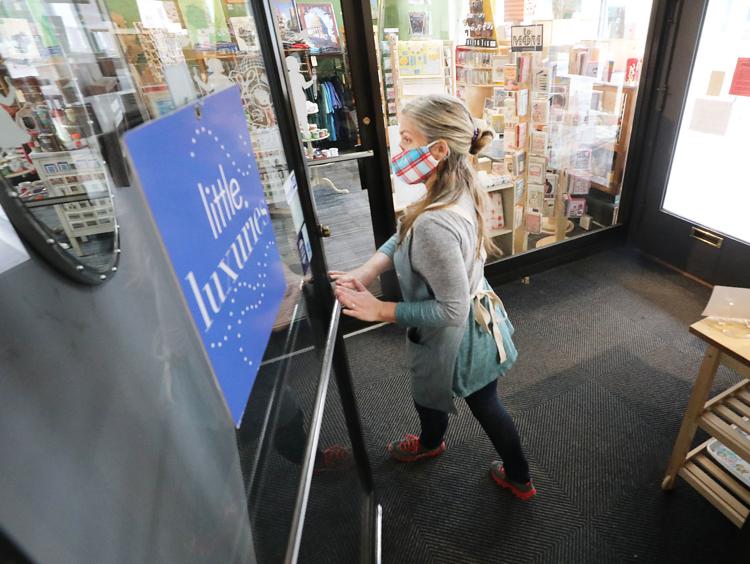 Shoe store reopening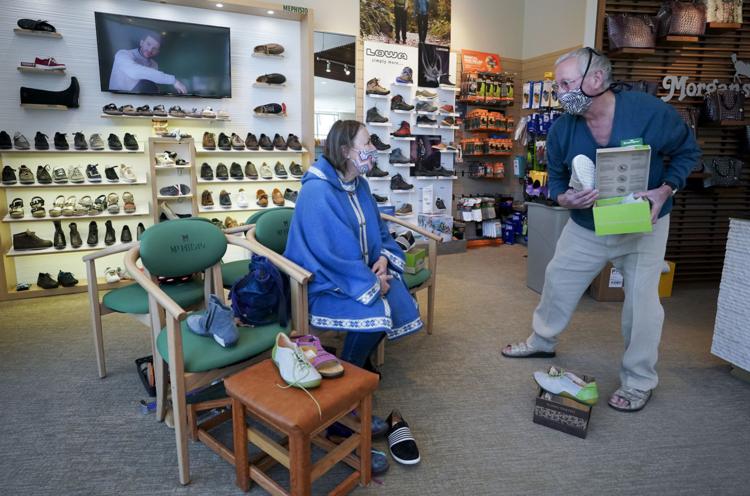 COVID 19 testing site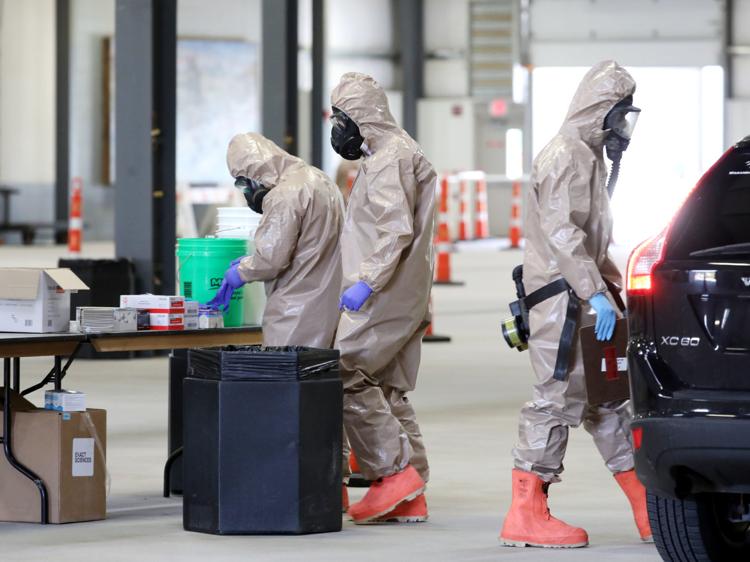 COVID 19 testing site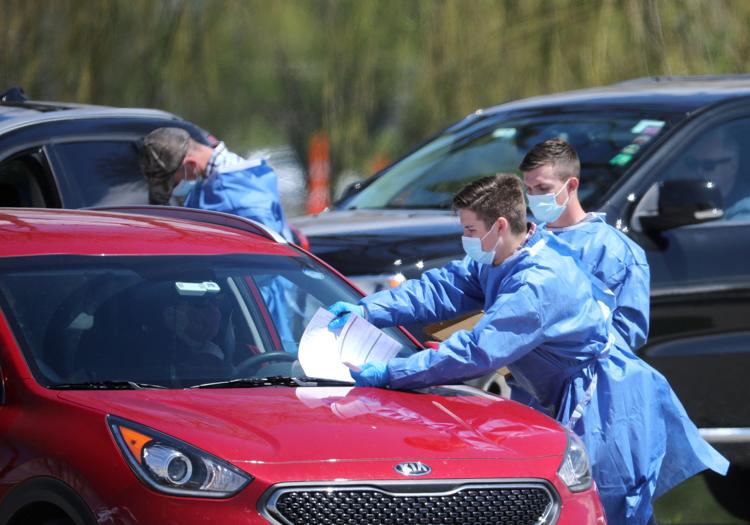 UW-Madison virtual graduation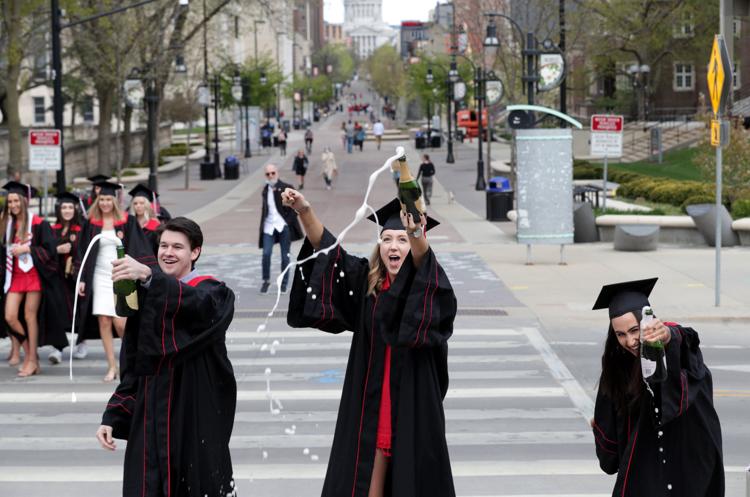 Monona Library Curbside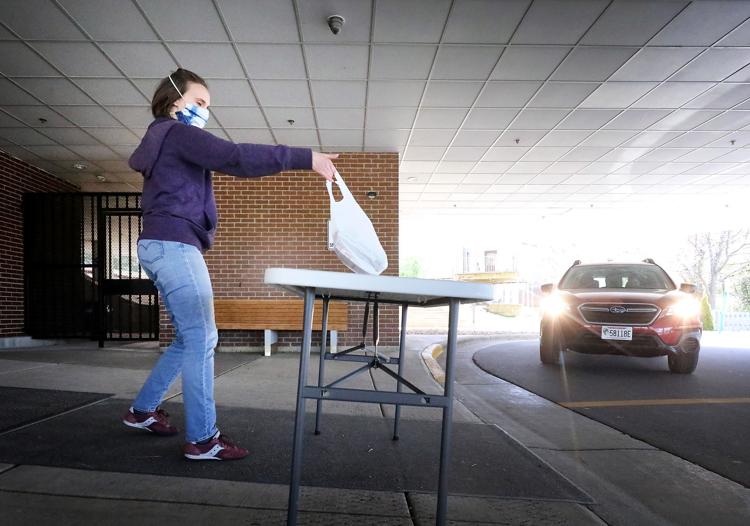 COVID-19 meat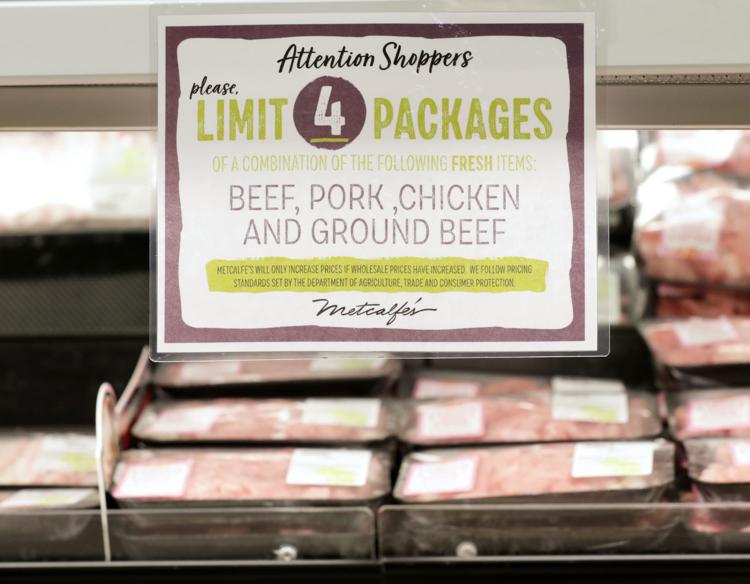 Homeless in parks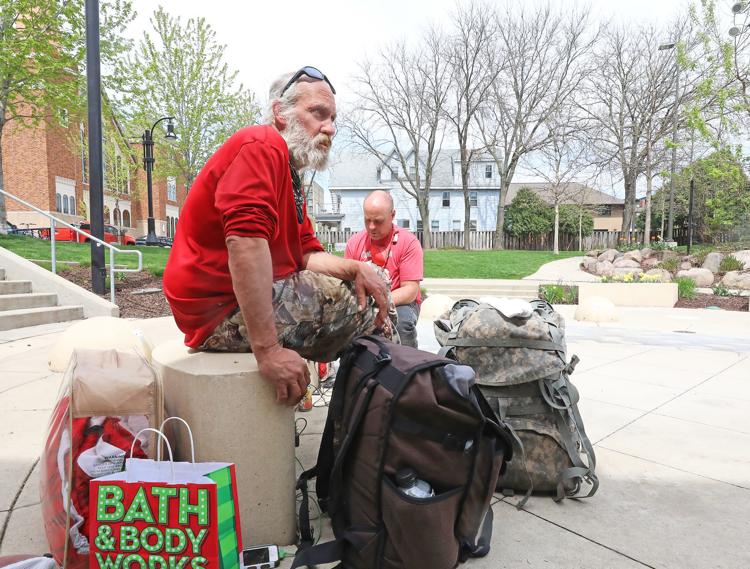 UW Commencement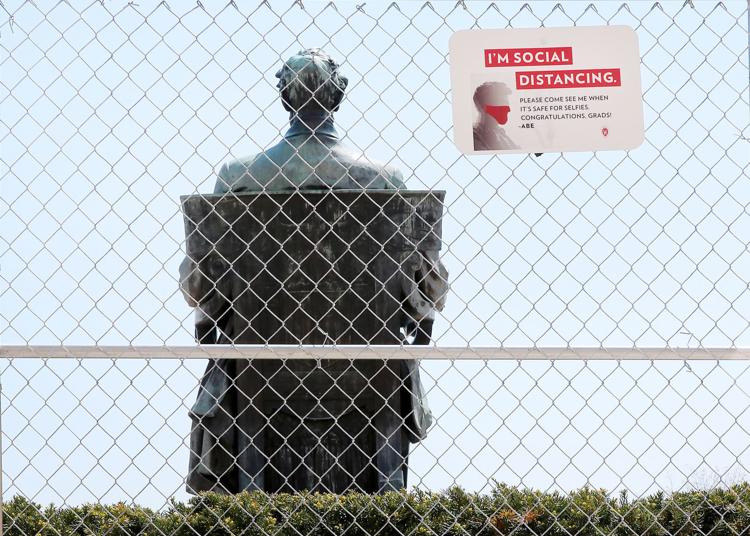 River Food Pantry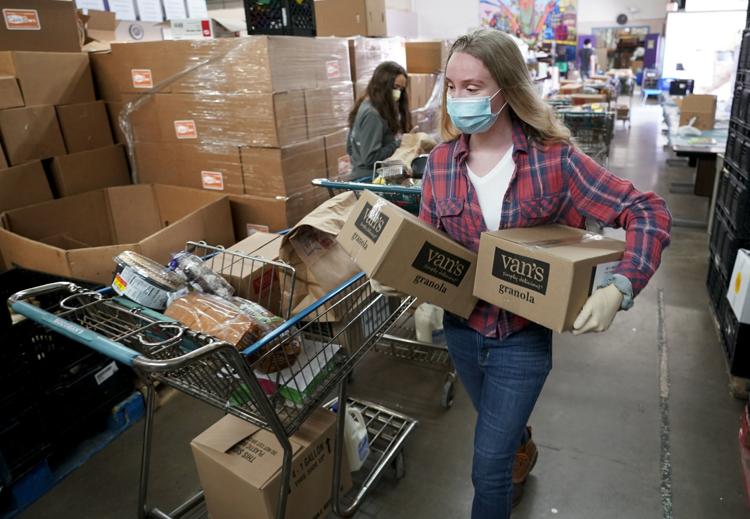 Dane County tourism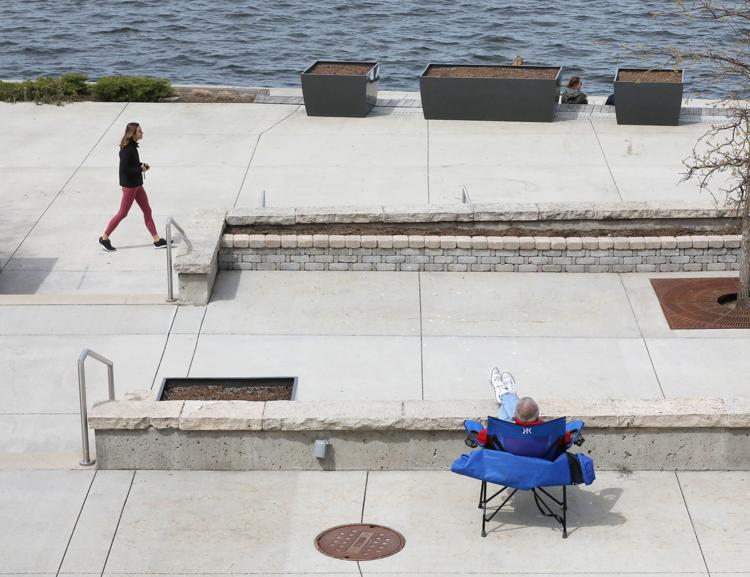 "Outside Looking In: A Drive-Thru Exhibition"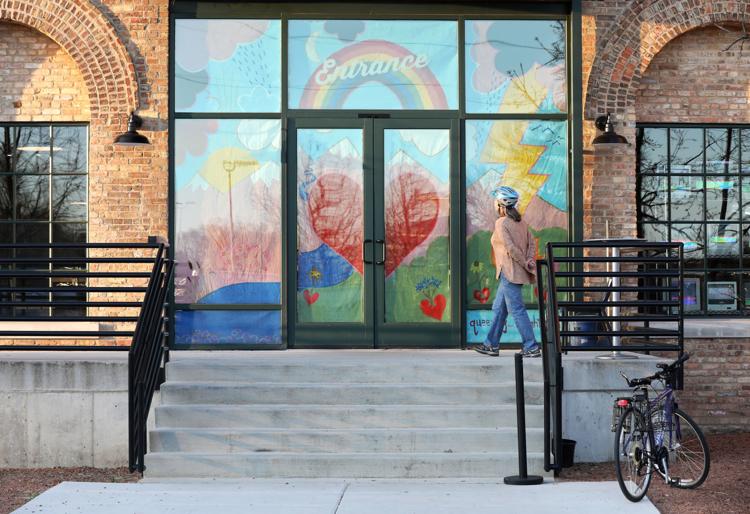 COVID-19 Menards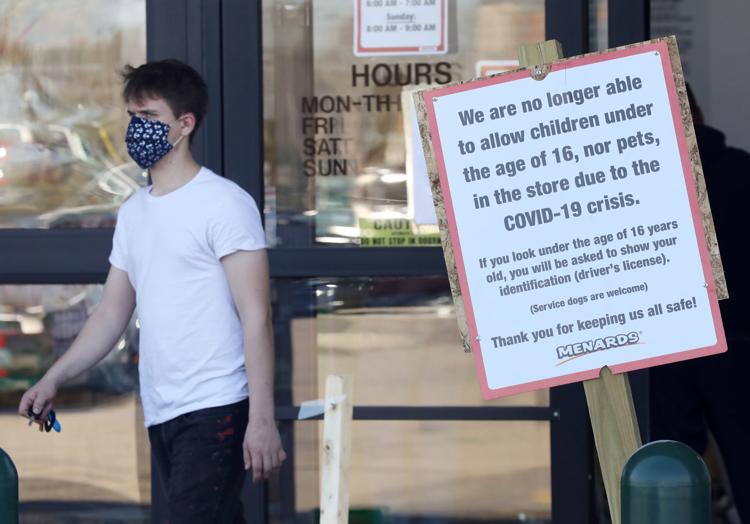 Covid Assembly Hearing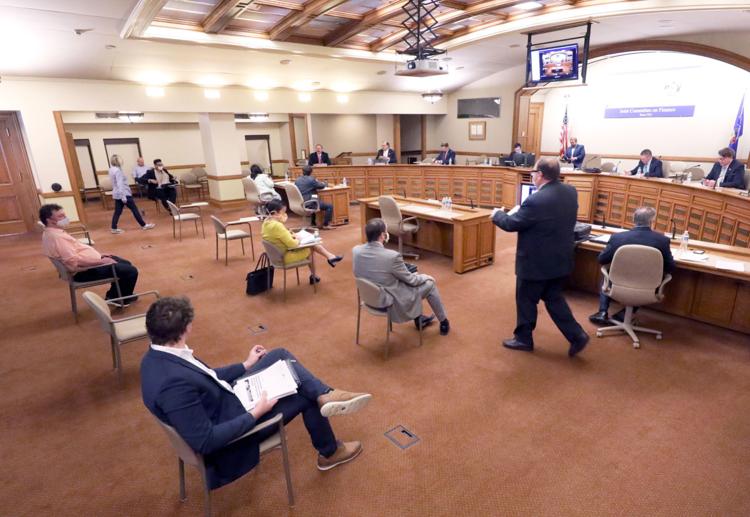 UW furloughs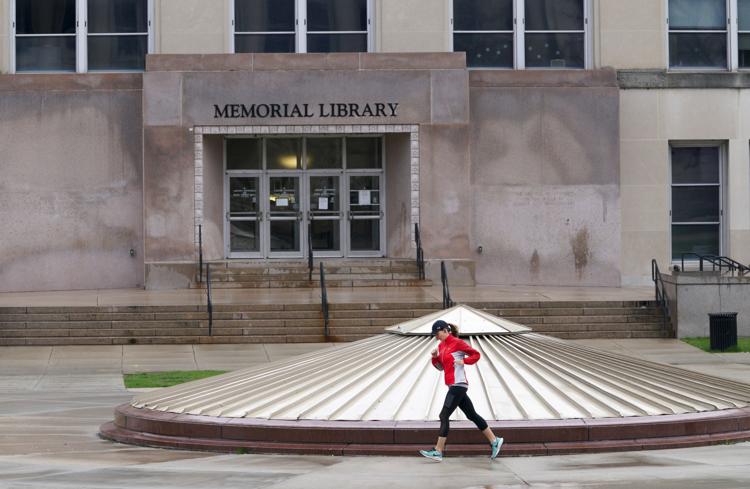 Stay safe, Badgers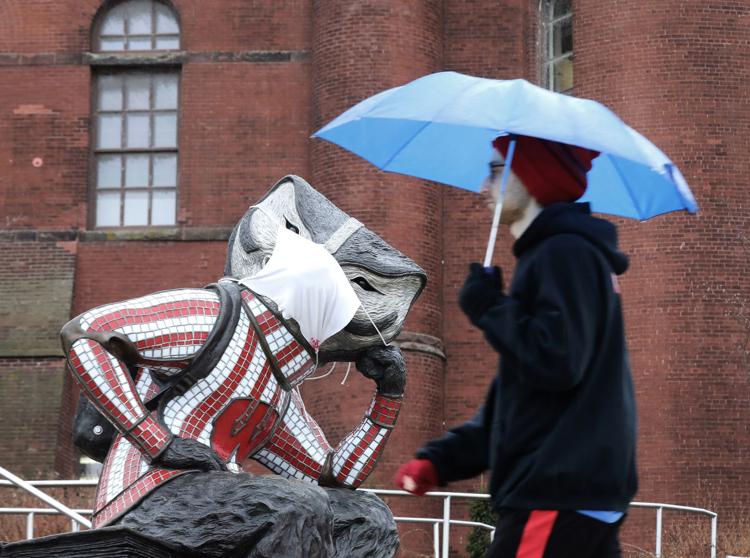 Celebrating 103 - From a distance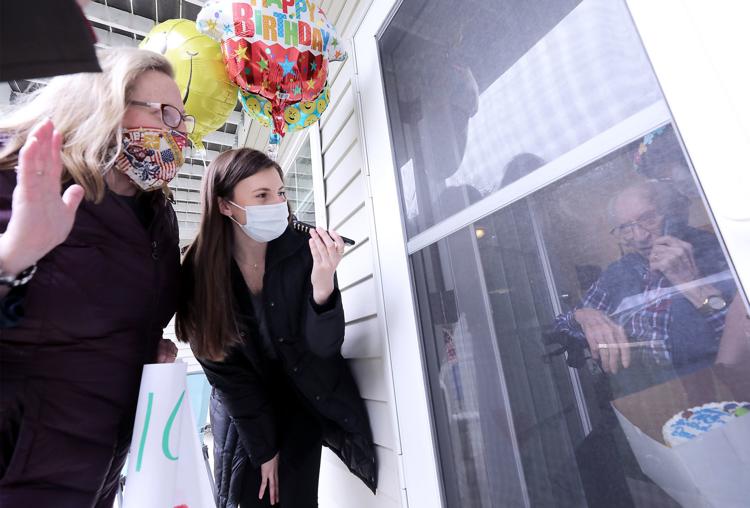 COVID-19 protest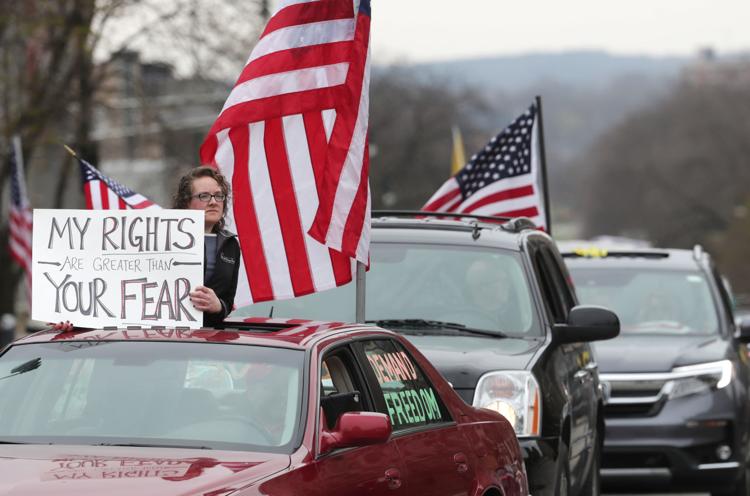 COVID-19 candle installation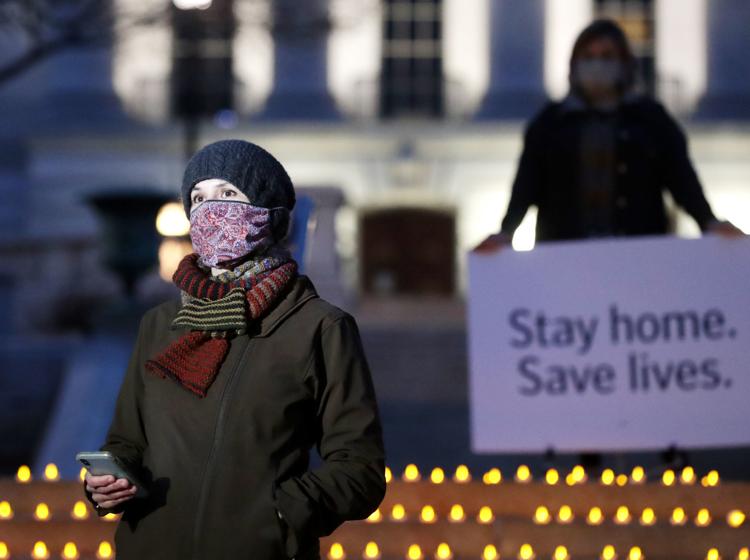 COVID-19 candle installation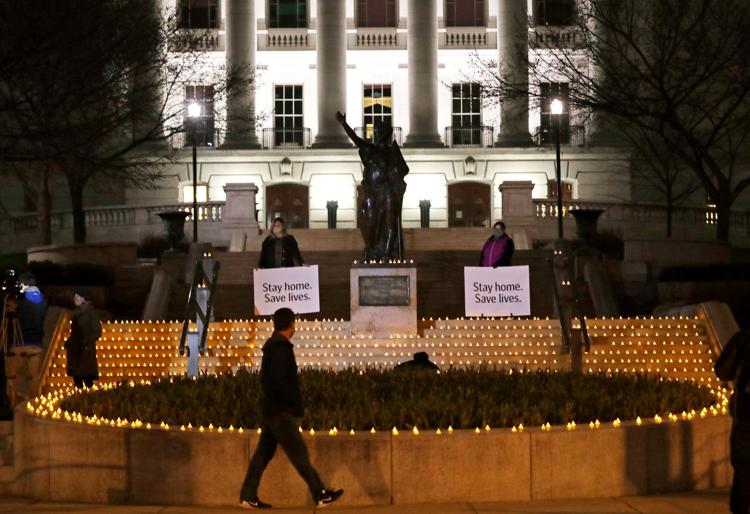 A fishing opener amid COVID-19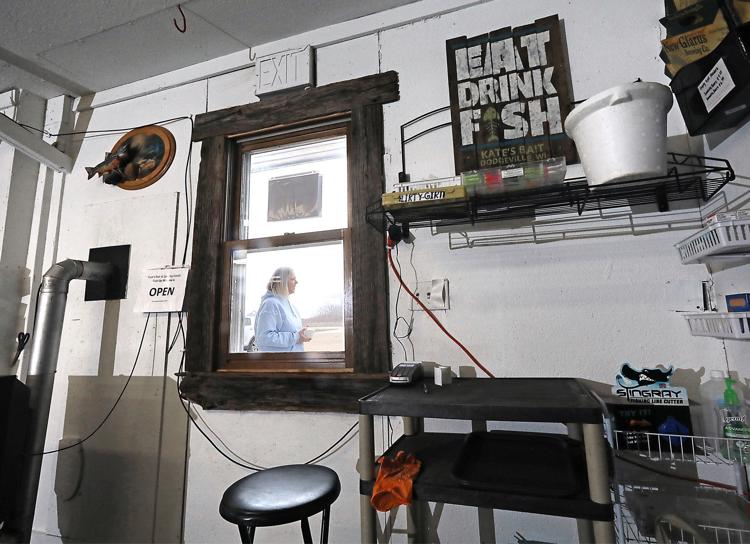 COVID-19 UW-Madison students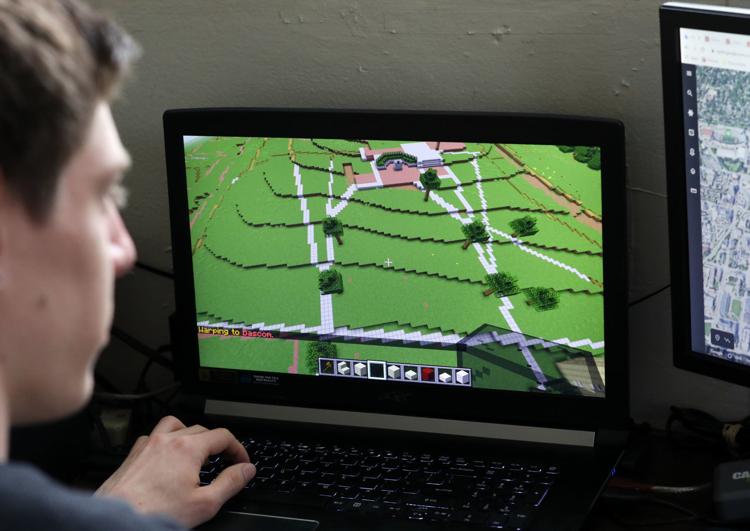 Covid Public Employees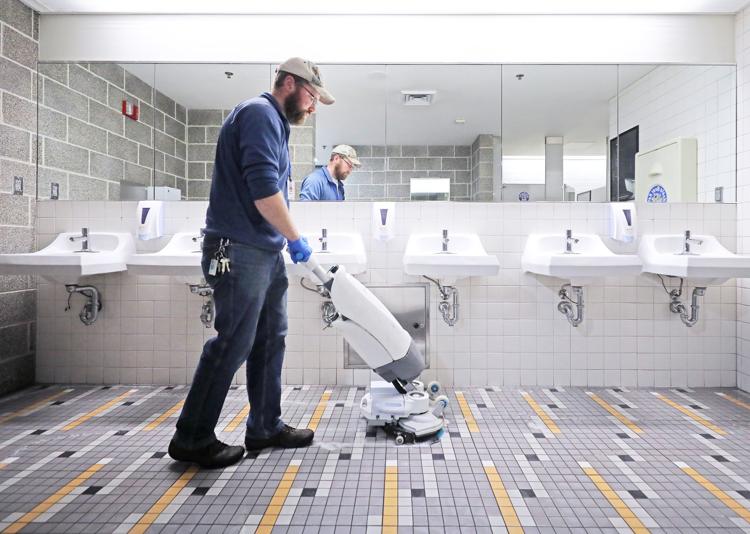 Act of Appreciation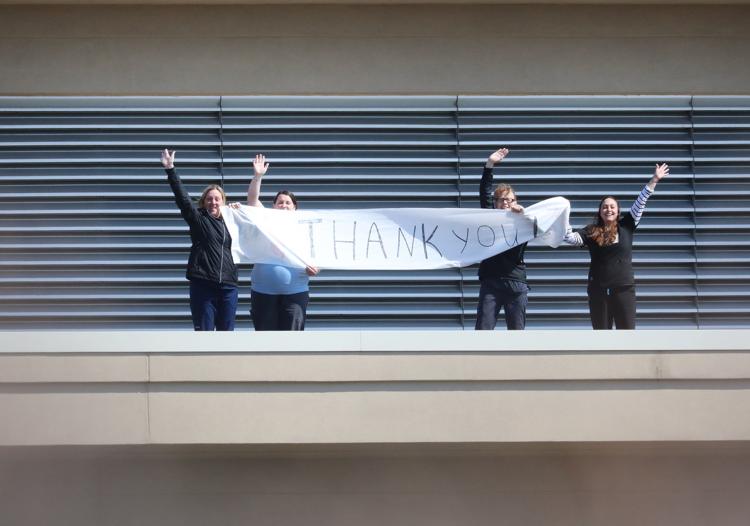 Brazelton with video screen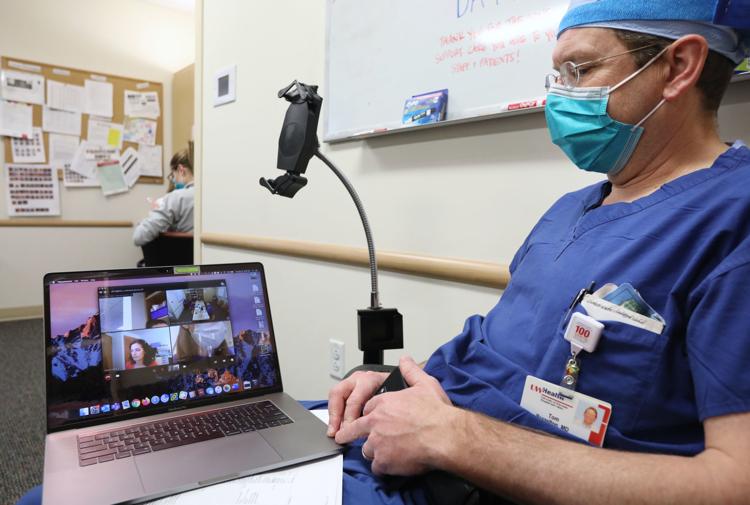 Saris stays busy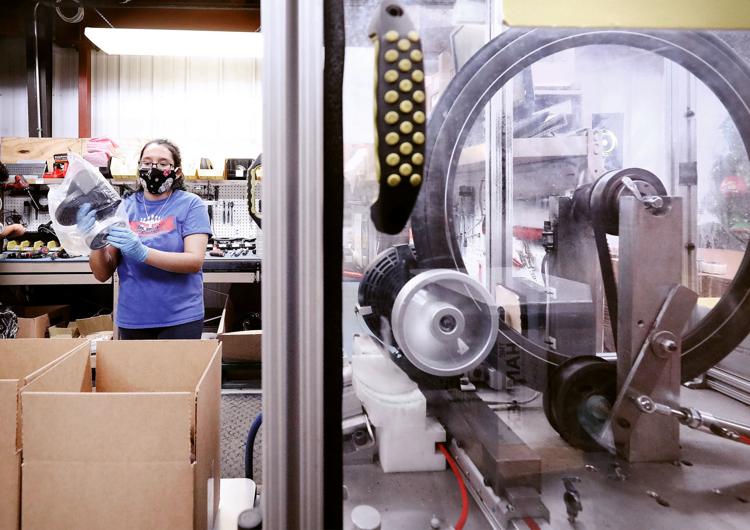 Absentee ballots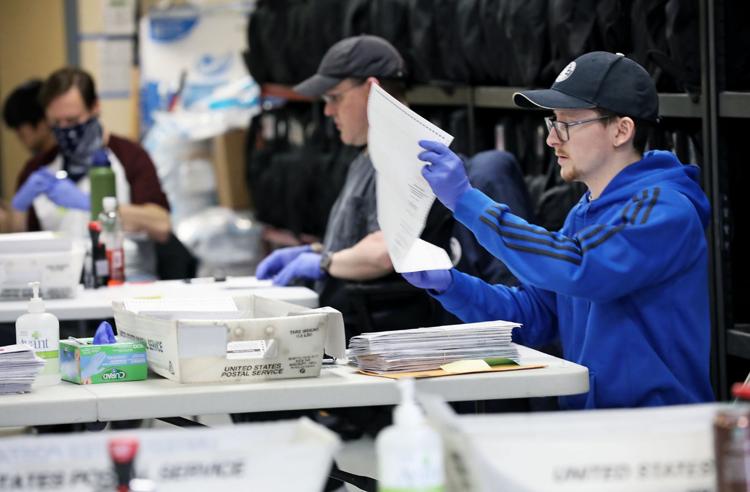 UW Covid Testing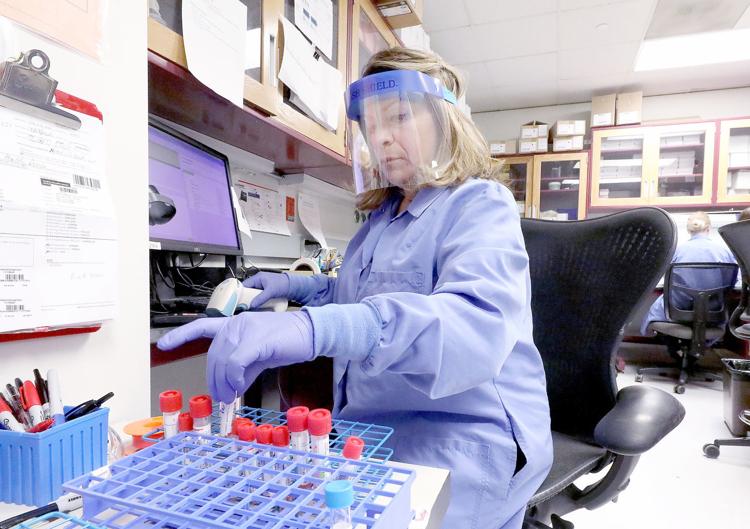 Covid State Parks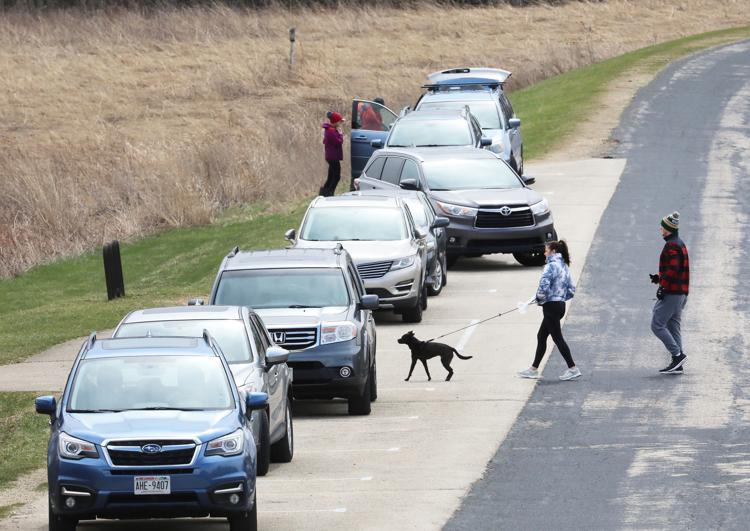 Easter baskets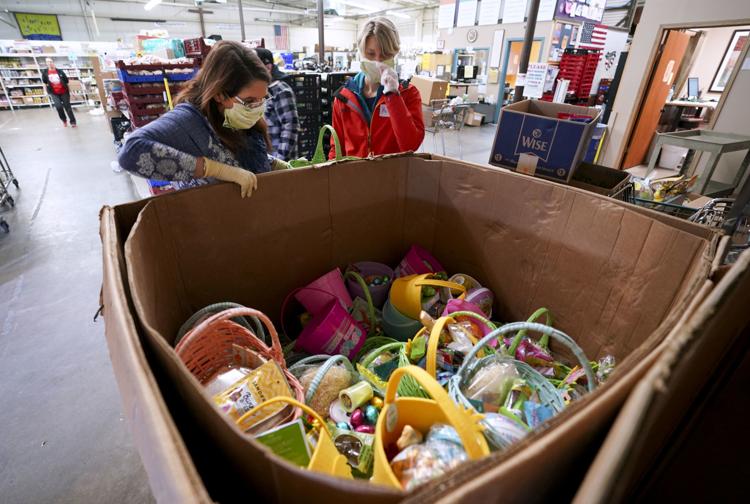 As social distancing progressed into an official order to stay in our homes, Madison has started to look more like an empty shell rather than …
Election Day with COVID-19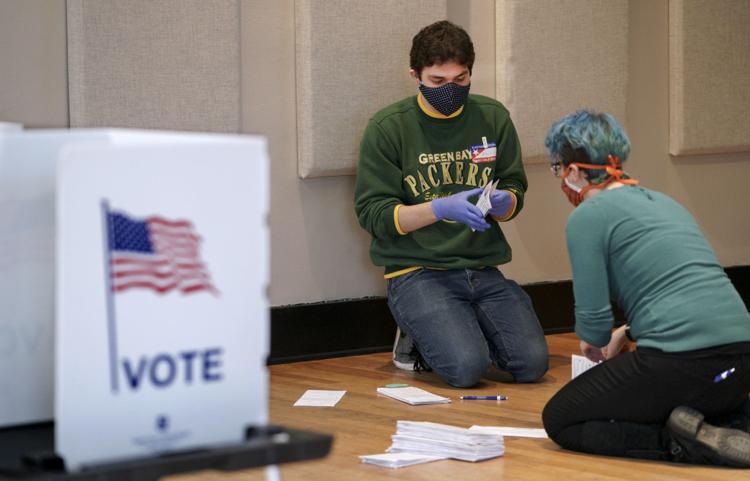 COVID-19 Journaling Project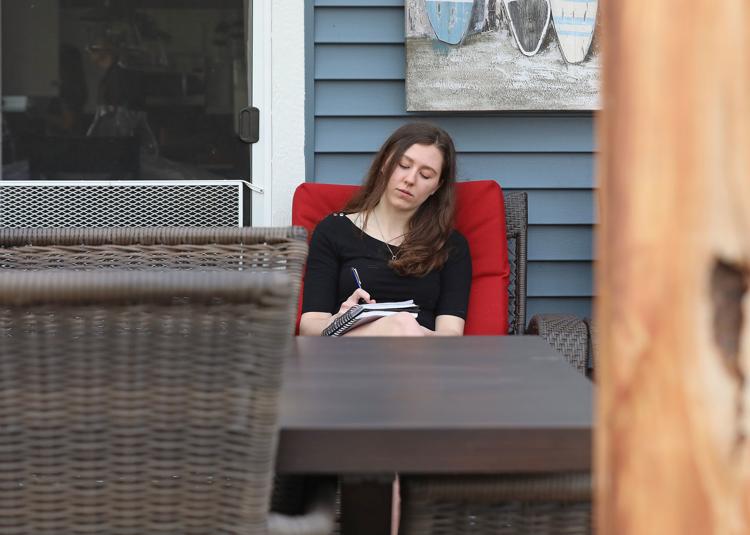 Election Day protest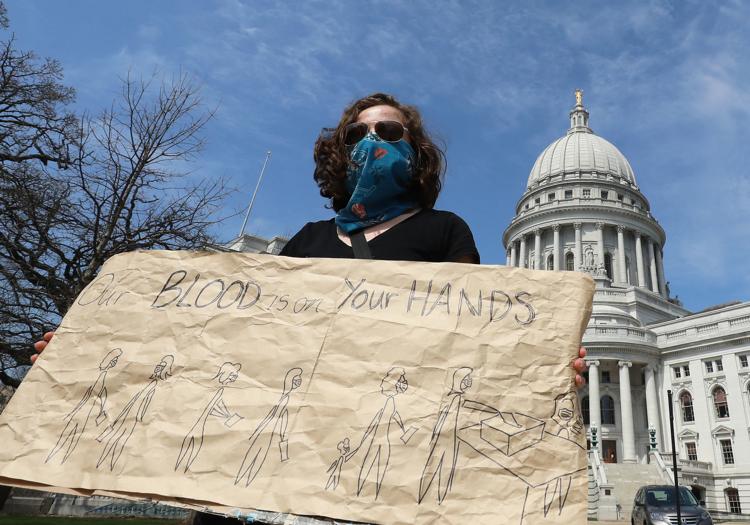 Election Day with COVID-19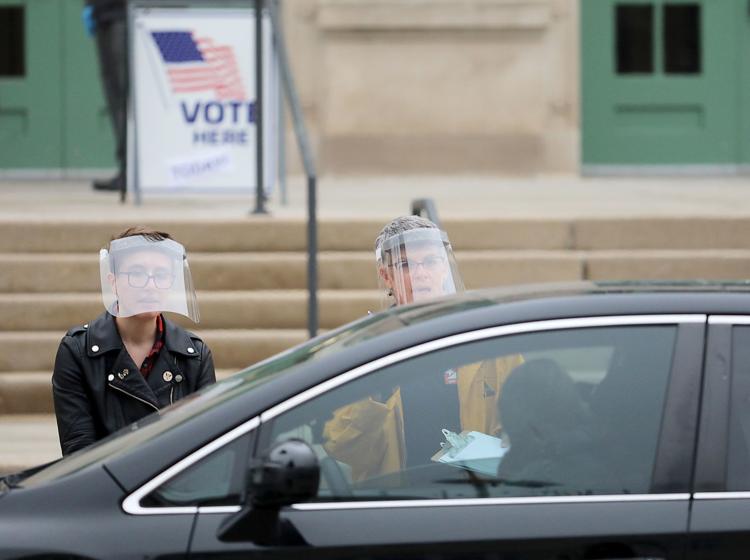 Honoring Essential Workers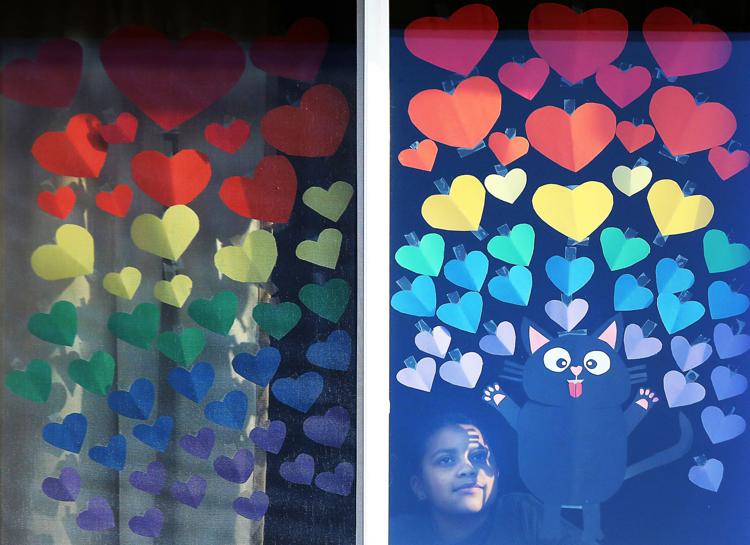 Metro Transit Butler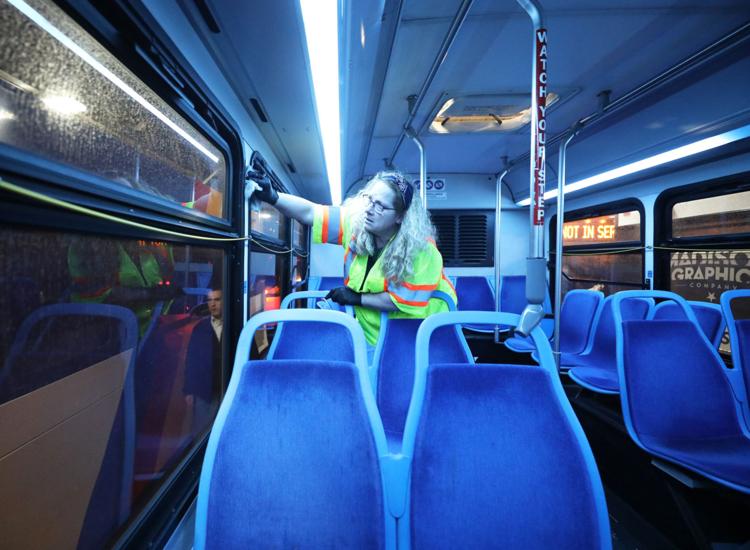 Election set for Tuesday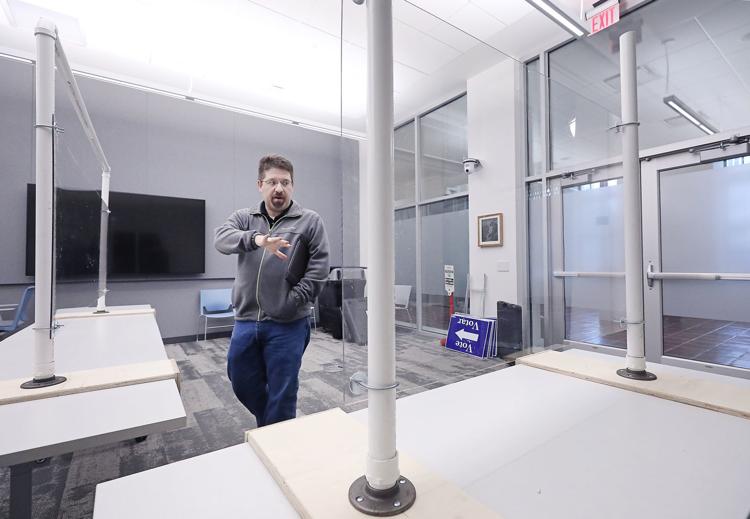 Robots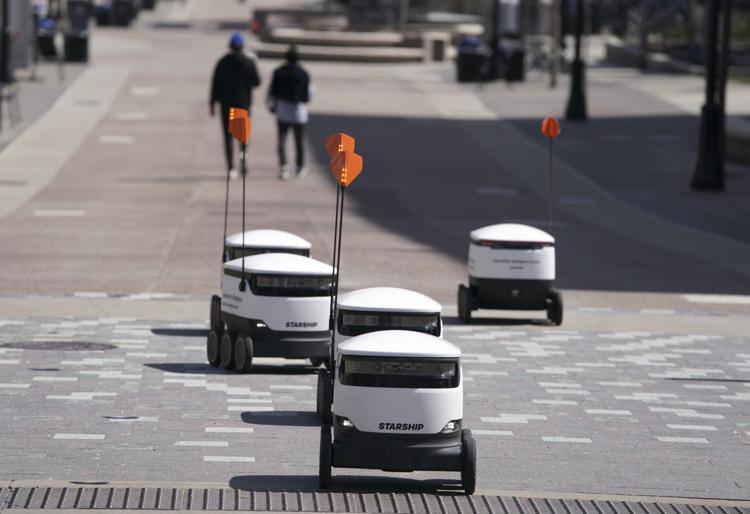 Nolan family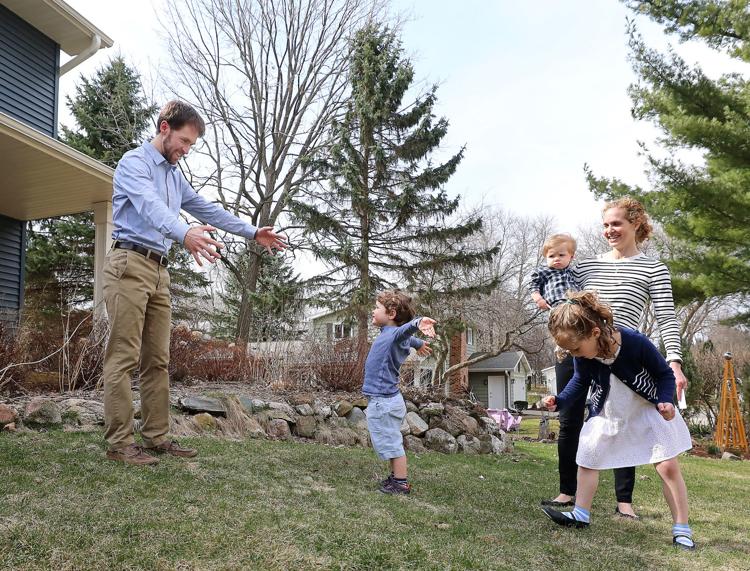 Stressed over closure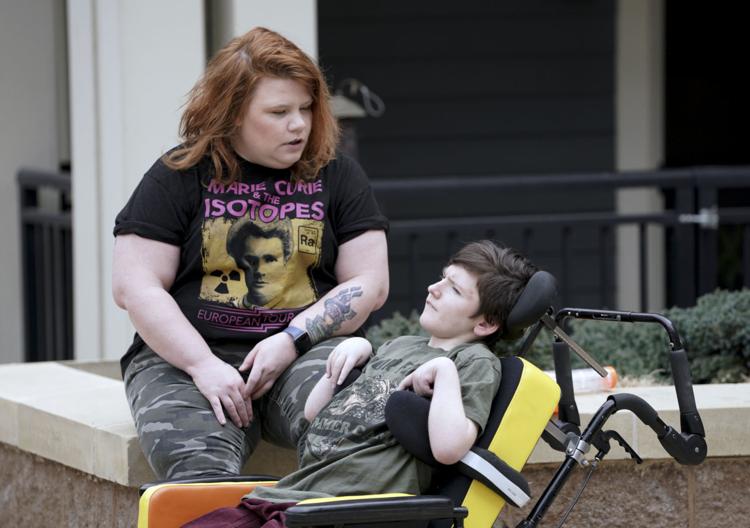 Amy Shircel, former COVID-19 patient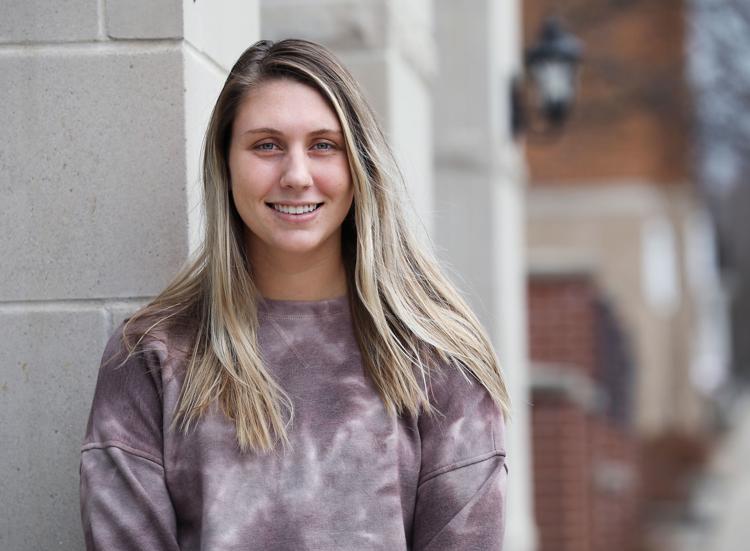 COVID-19 retail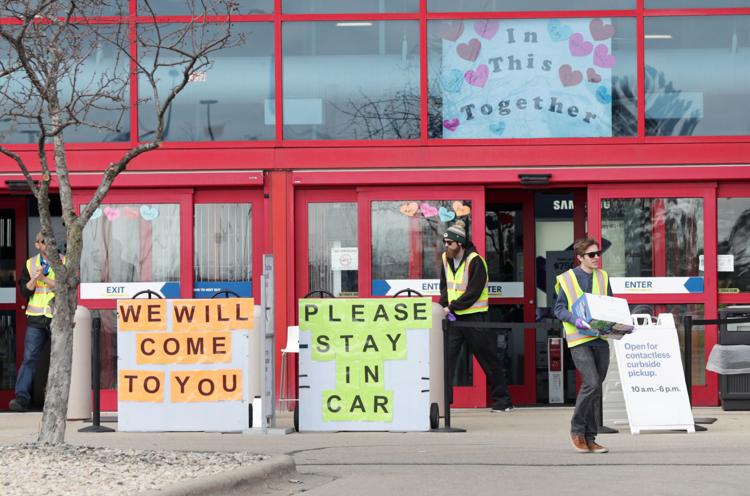 Playground closed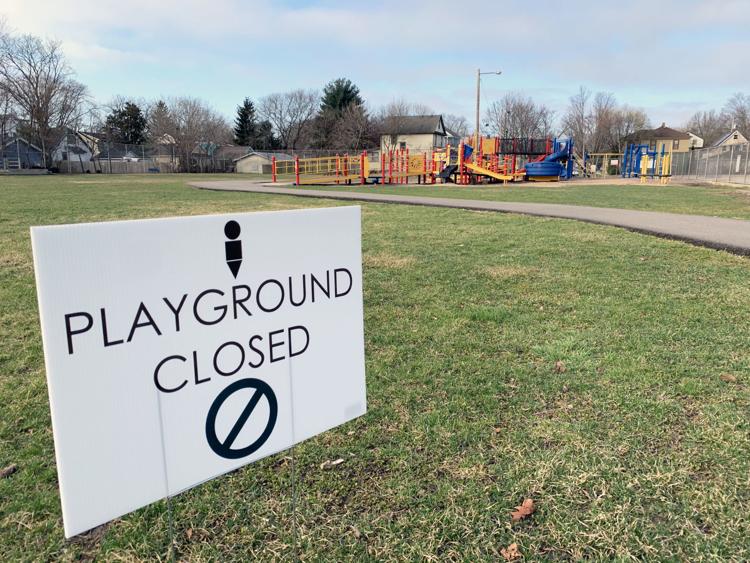 Little Library closed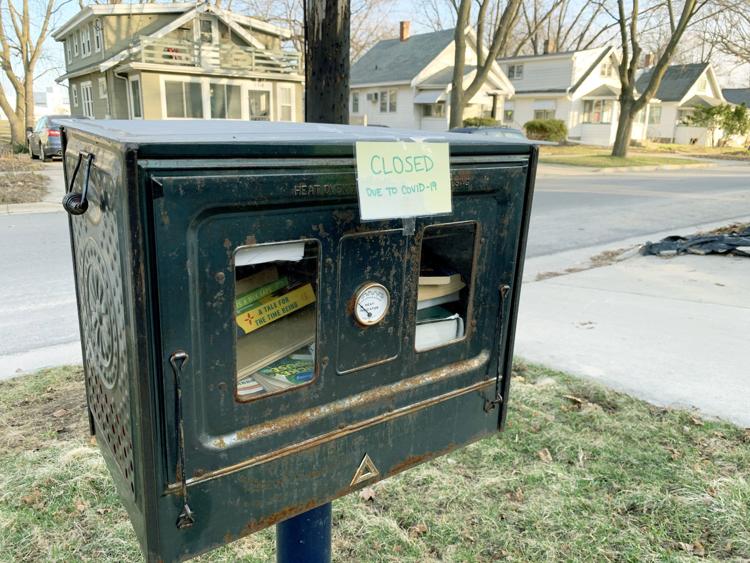 Face shields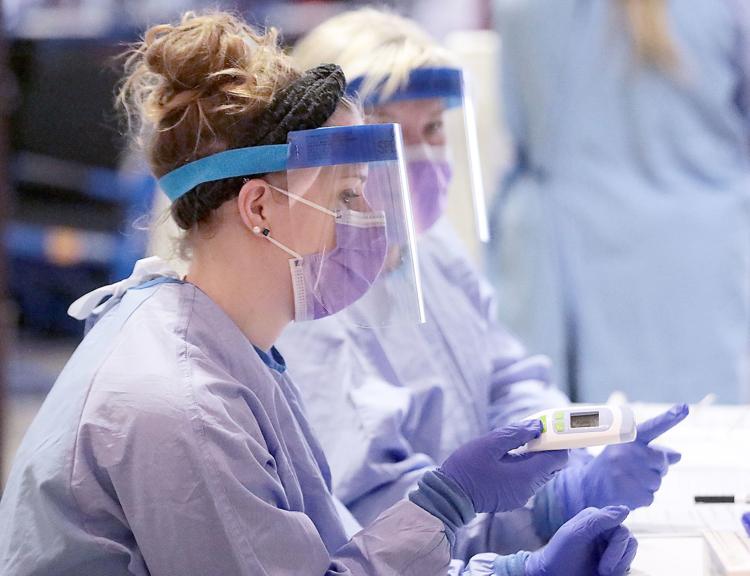 Entryway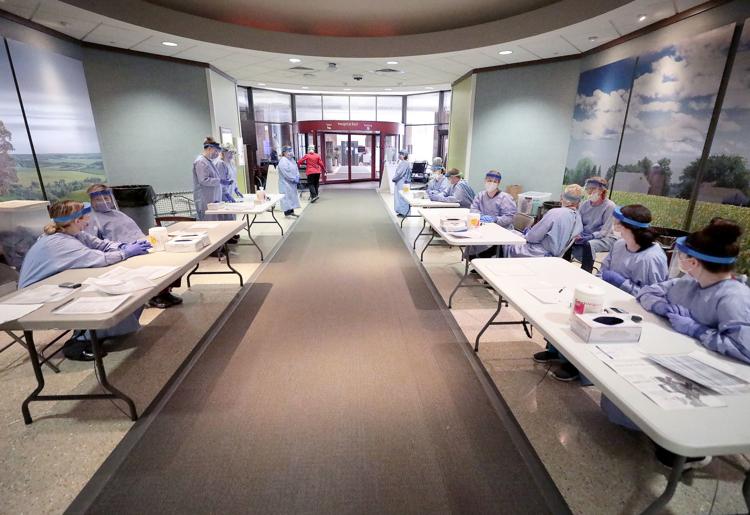 Carwash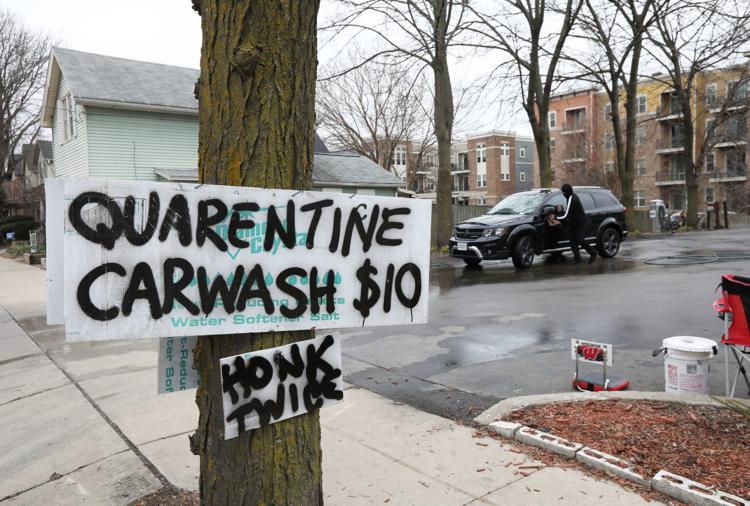 Rent strike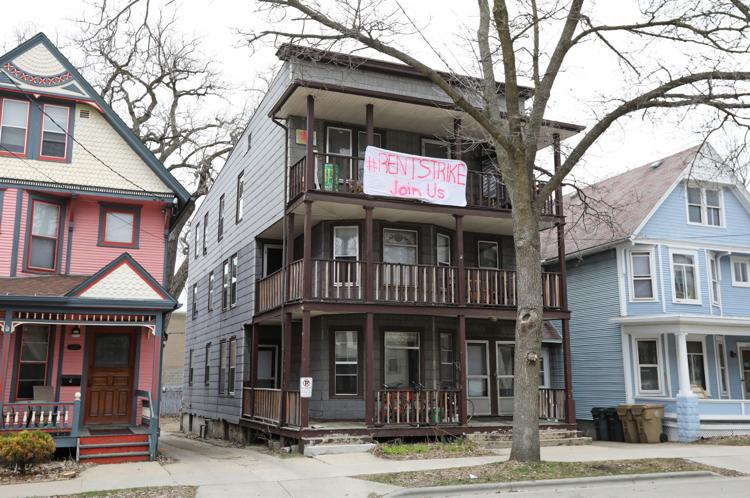 Election COVID-19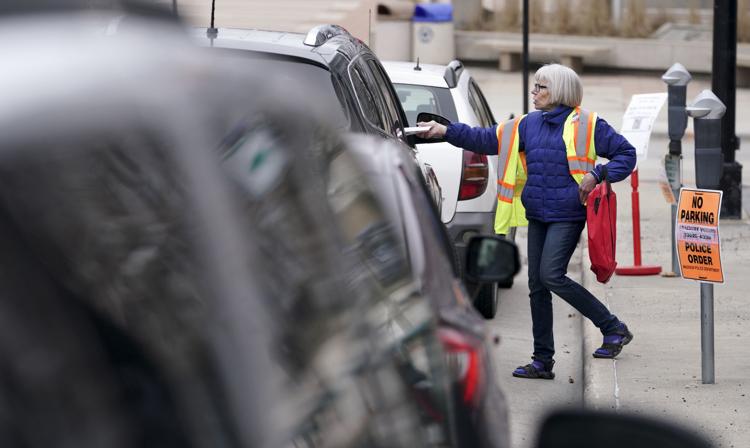 Precious Cargo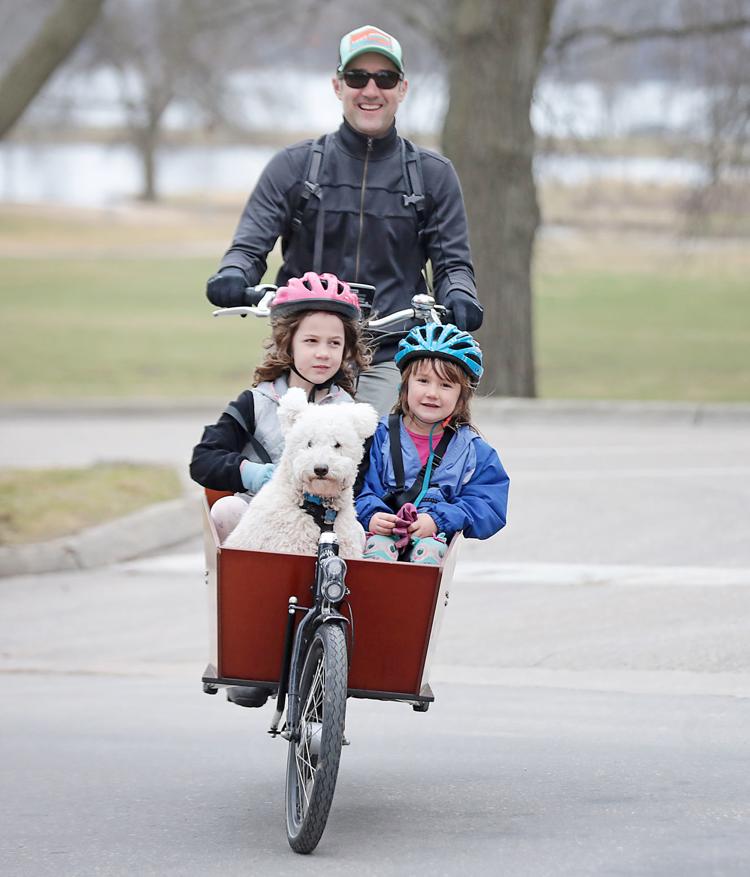 Lori and Chris Robson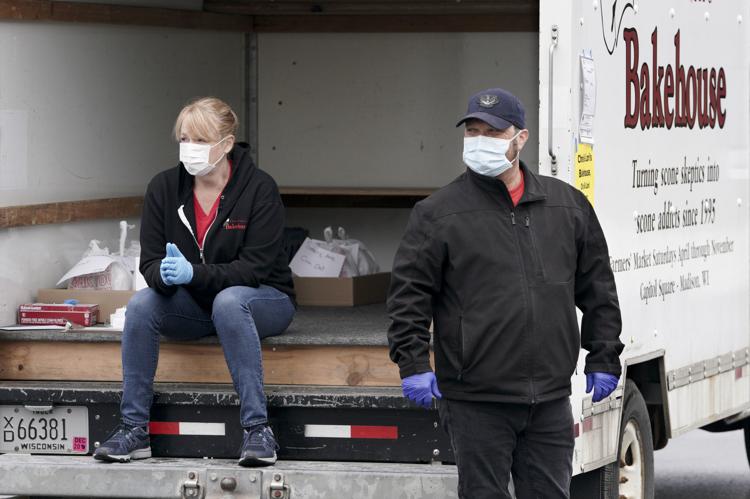 Chad Backes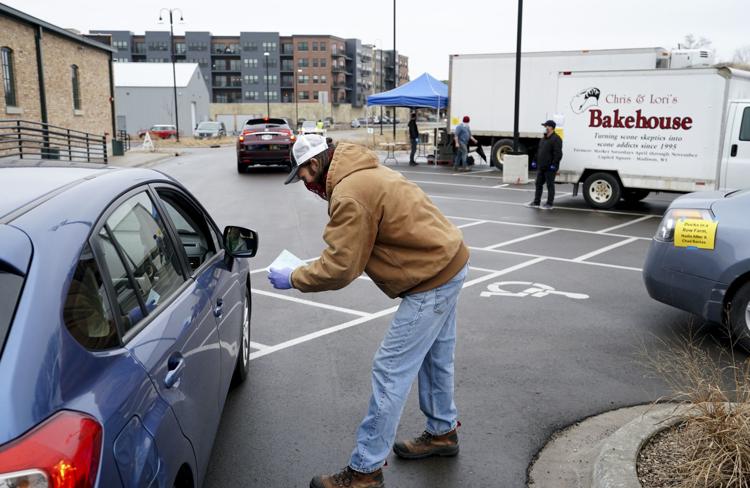 Tourism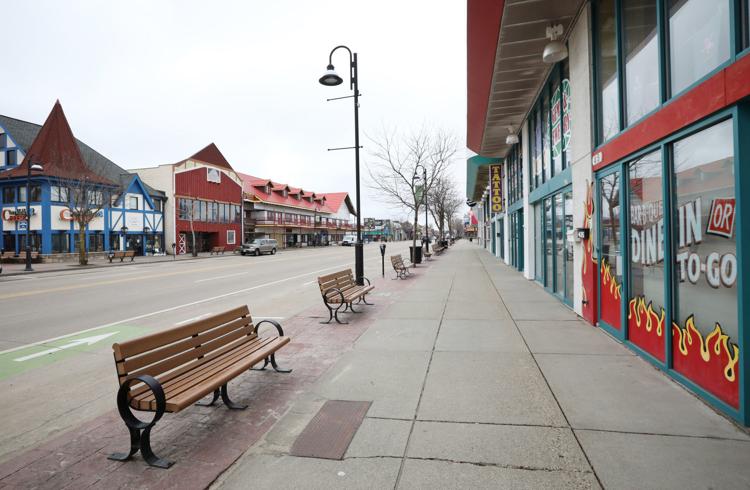 Tourism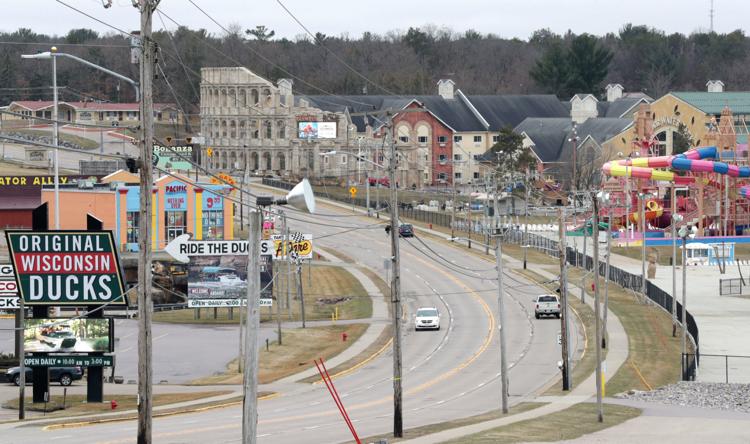 City Church live stream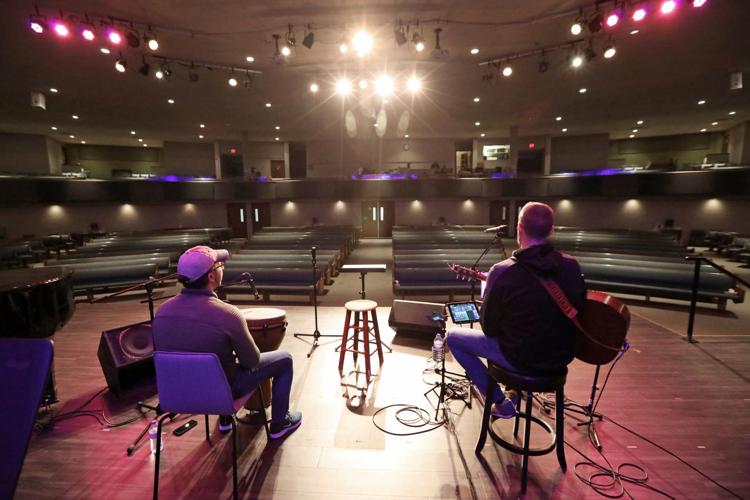 Covid Funerals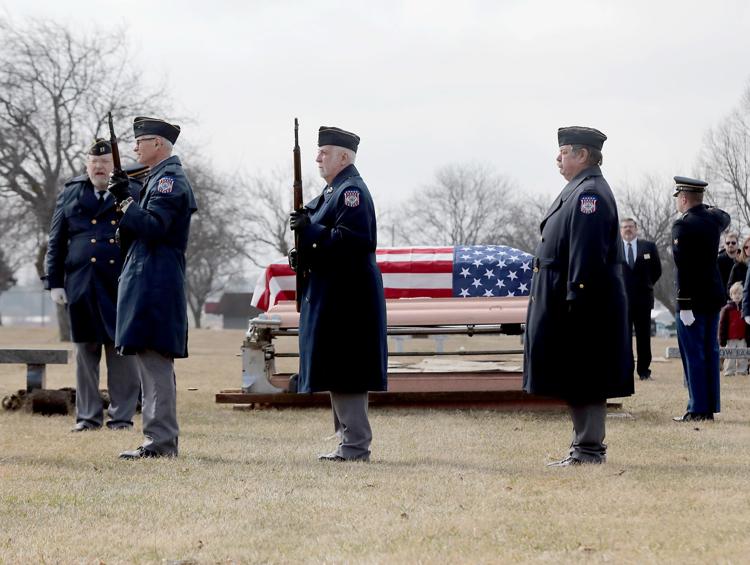 Covid Funerals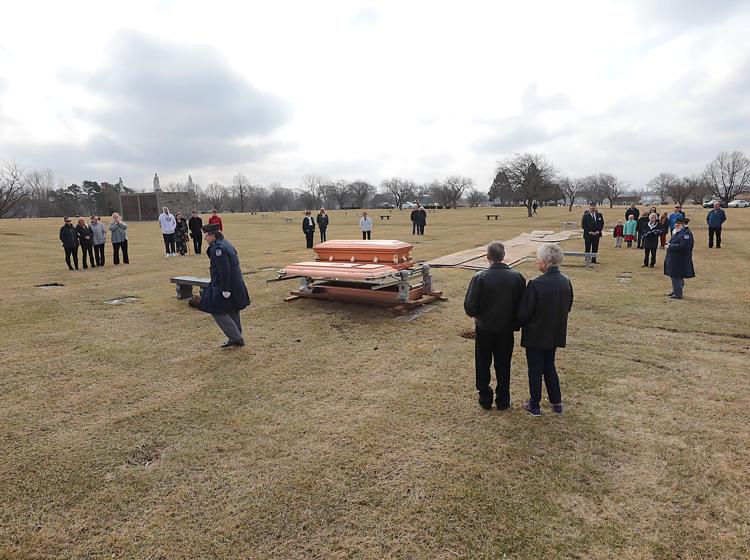 COVID-19 Sewn Masks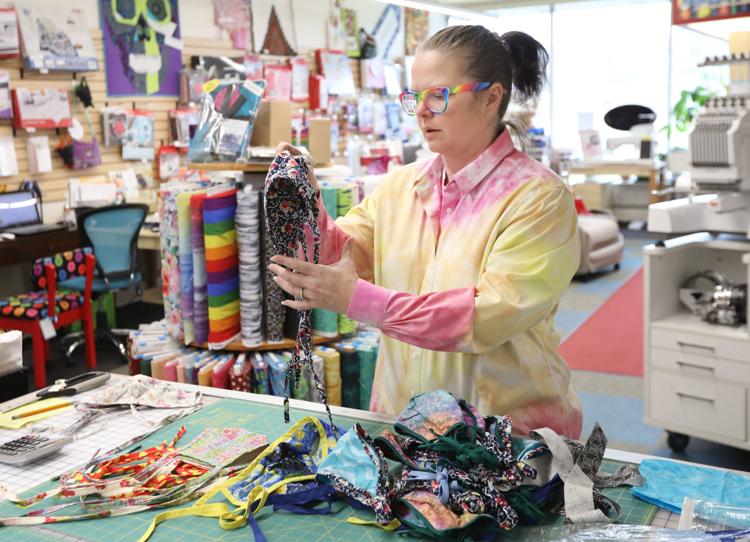 Traffic changes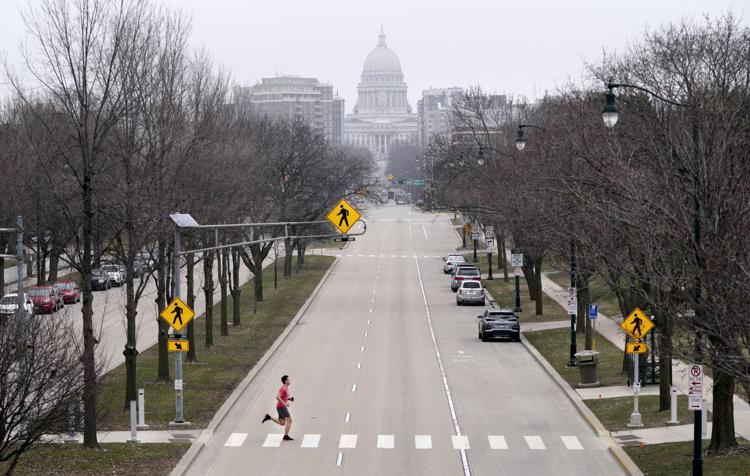 John Hicks getting a meal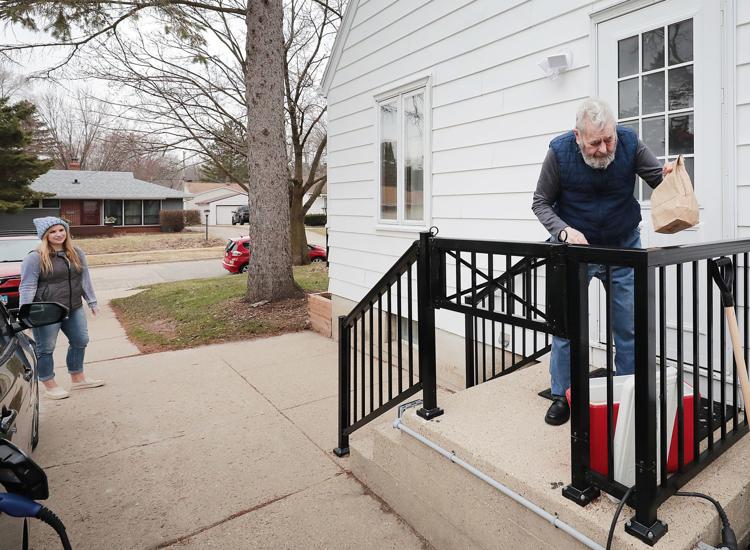 Rachel putting food in cooler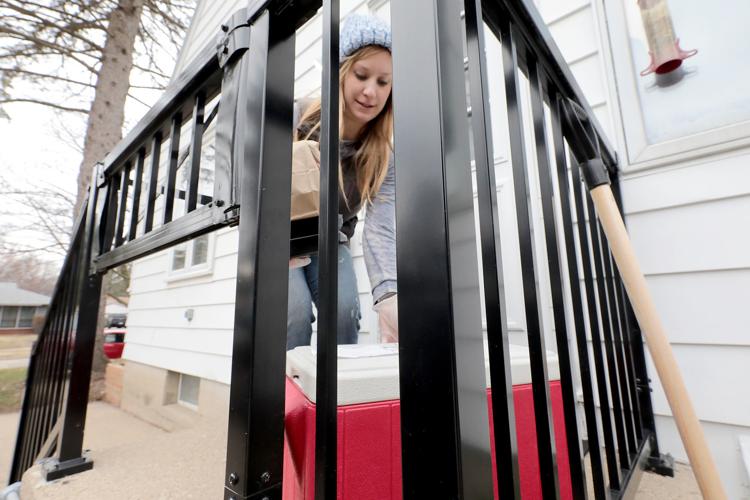 Mock Senate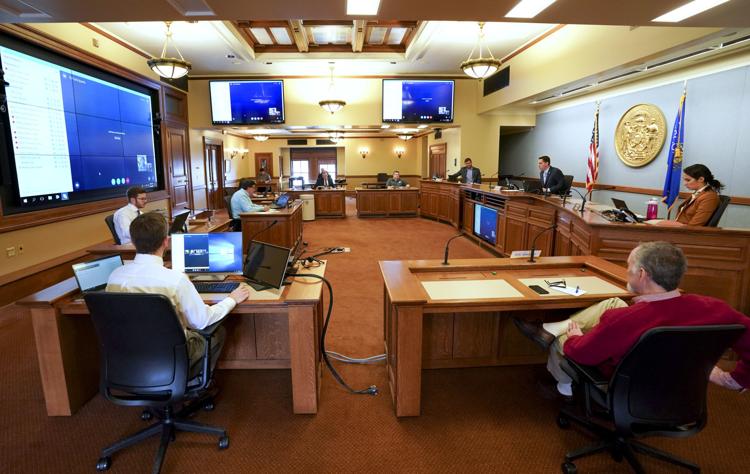 COVID-19 Ventilators 1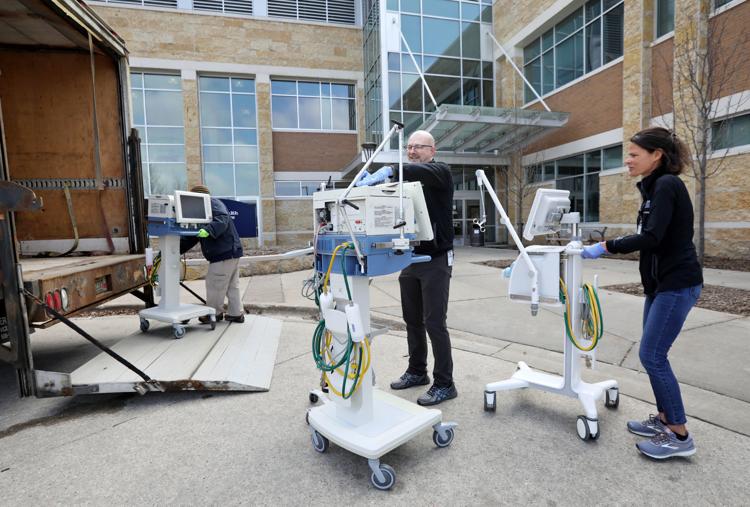 Covid Golf Courses 1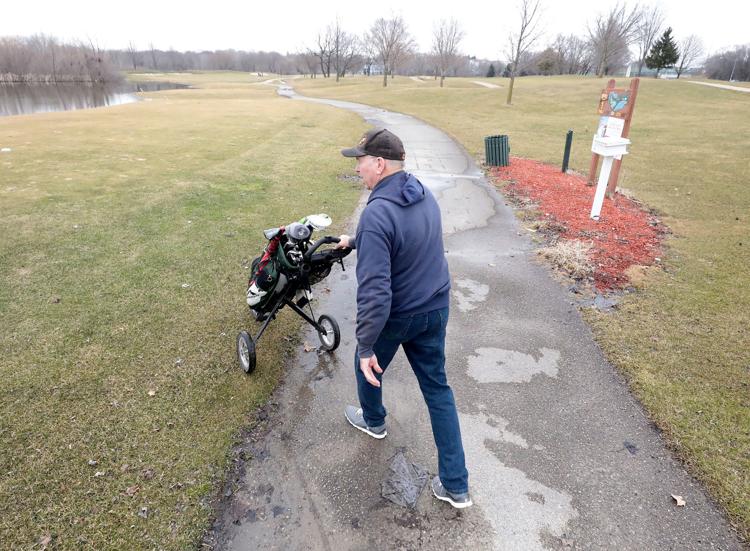 Tony Evers to order nonessential businesses to close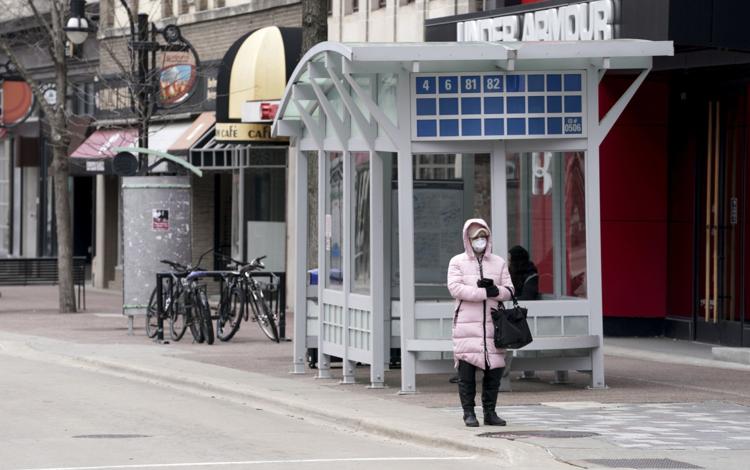 Tony Evers to order businesses to shut down to battle COVID-19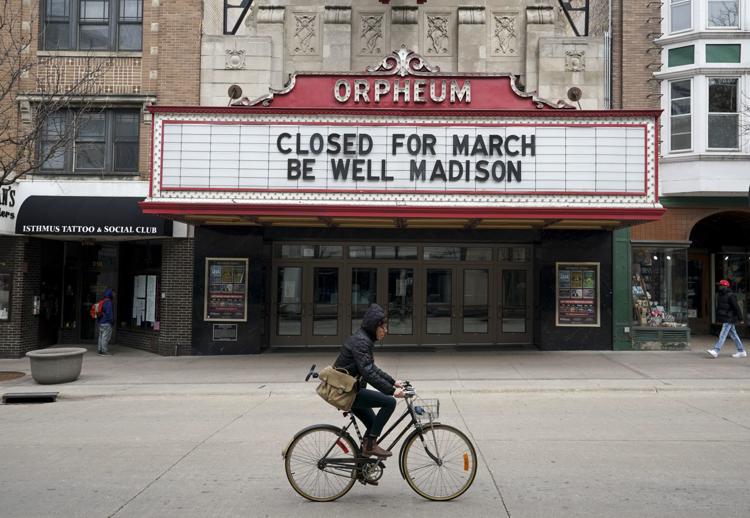 COVID-19-Bars and Restaurants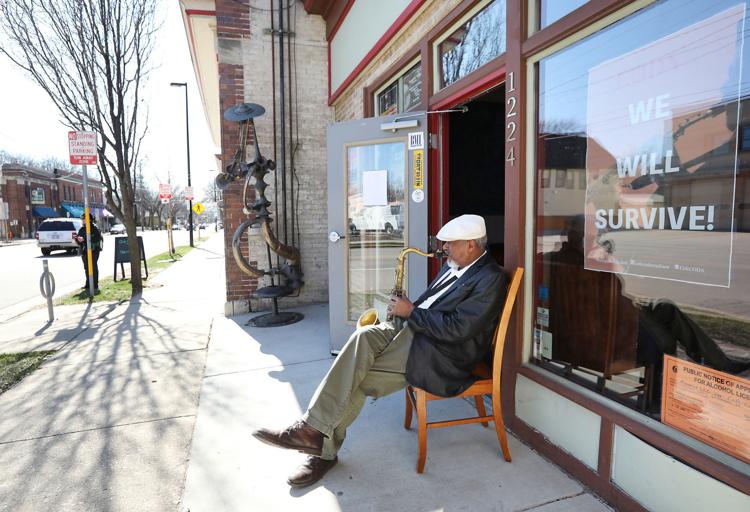 COVID-19 UW Virtual Match Day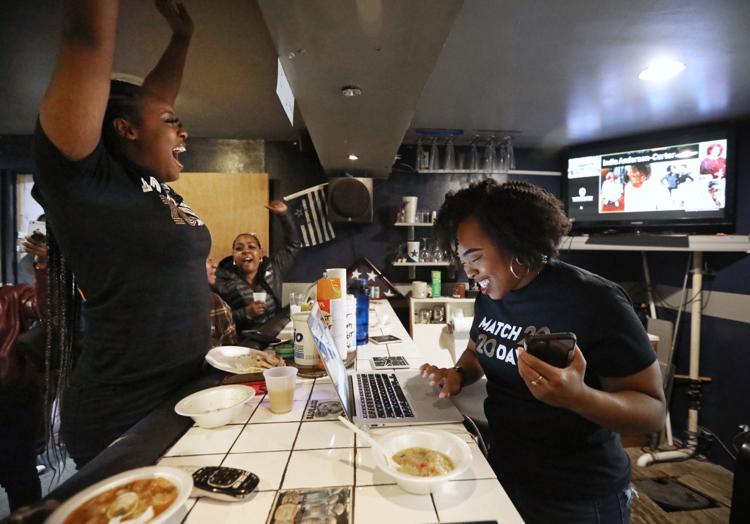 Covid State Street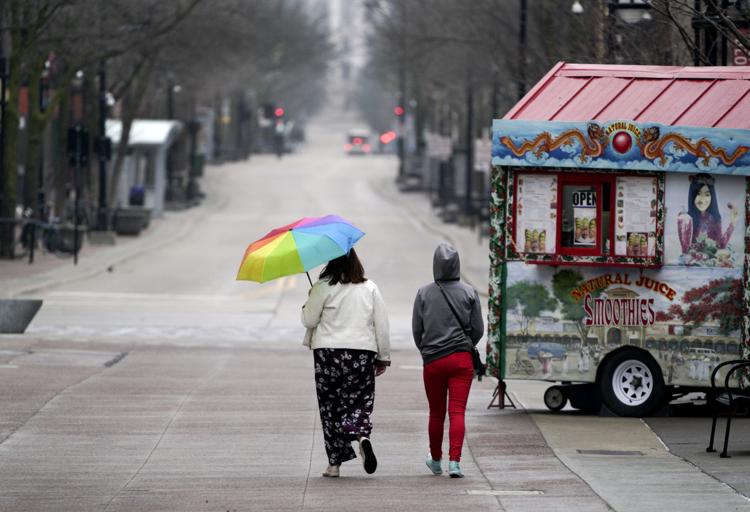 COVID-19 daycare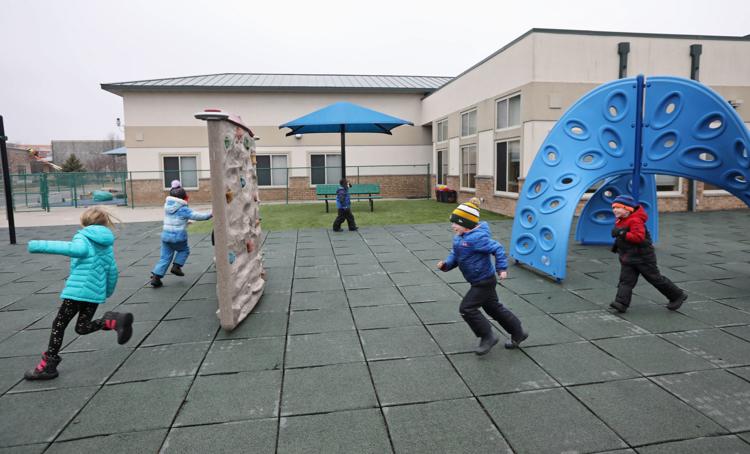 COVID-19 daycare
Barber Sherman Plaza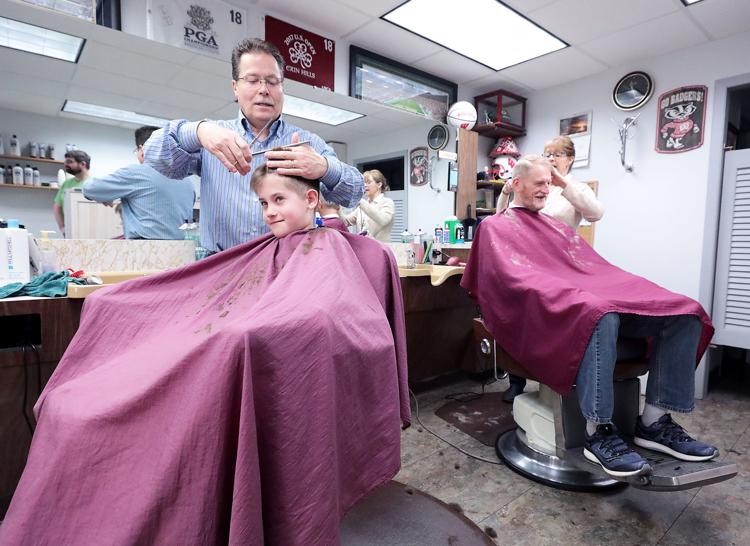 COVID-19 schools
COVID-19 schools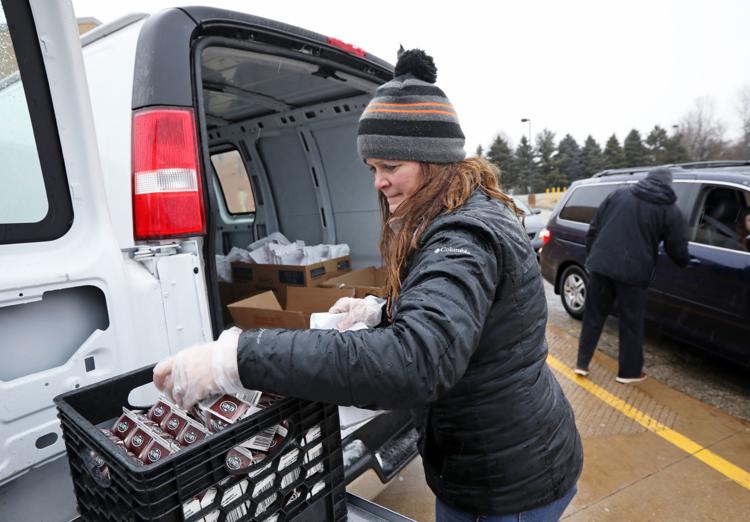 UW Moving to Online Only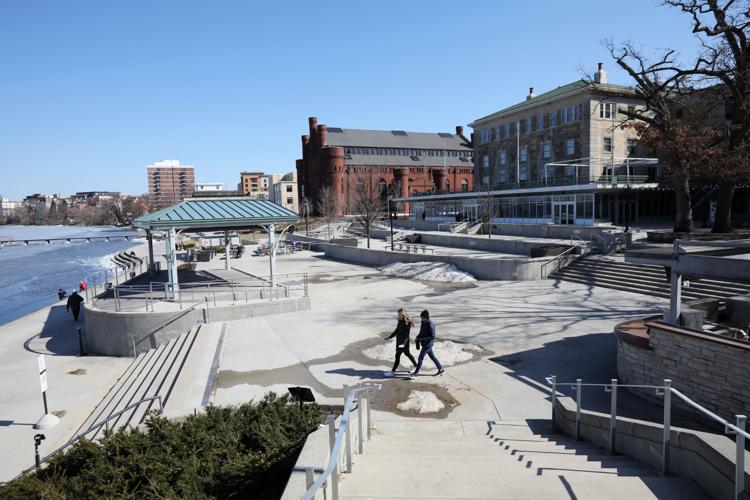 UW Moving to Online Only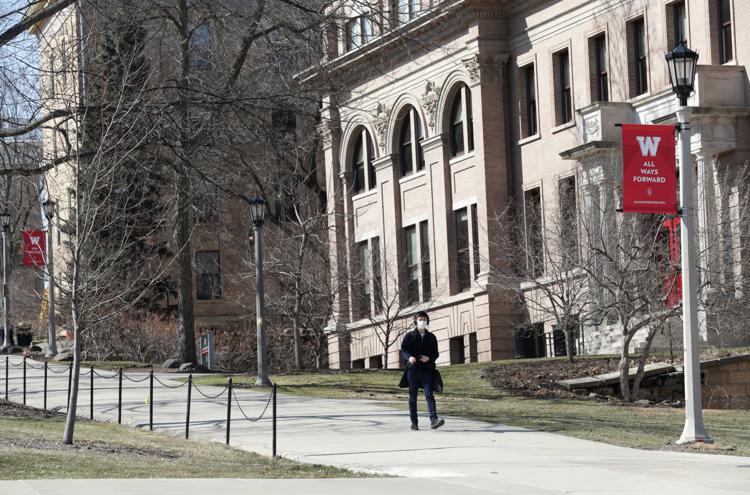 Covid Outdoors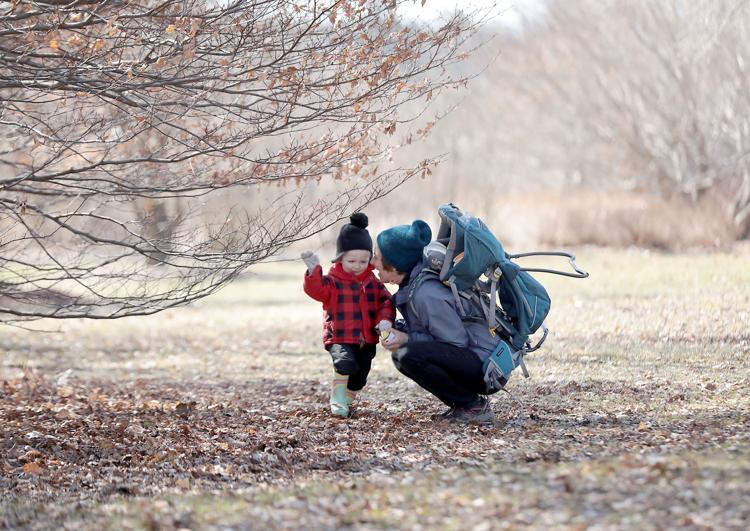 Covid Outdoors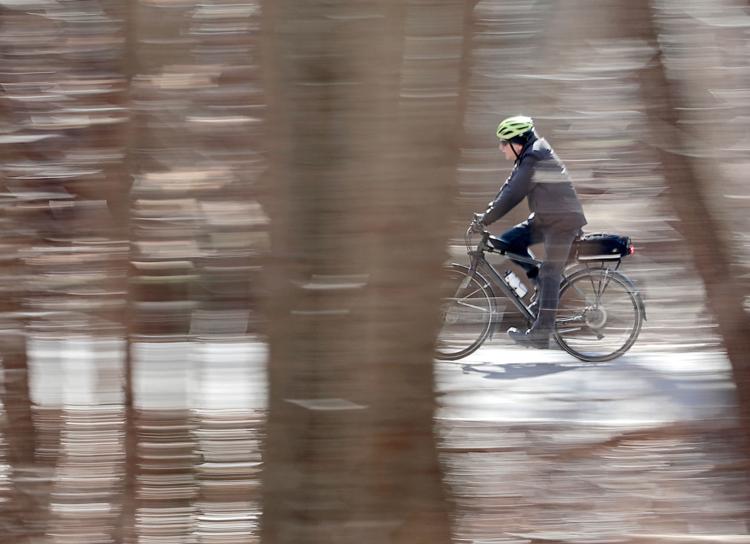 Stocking bags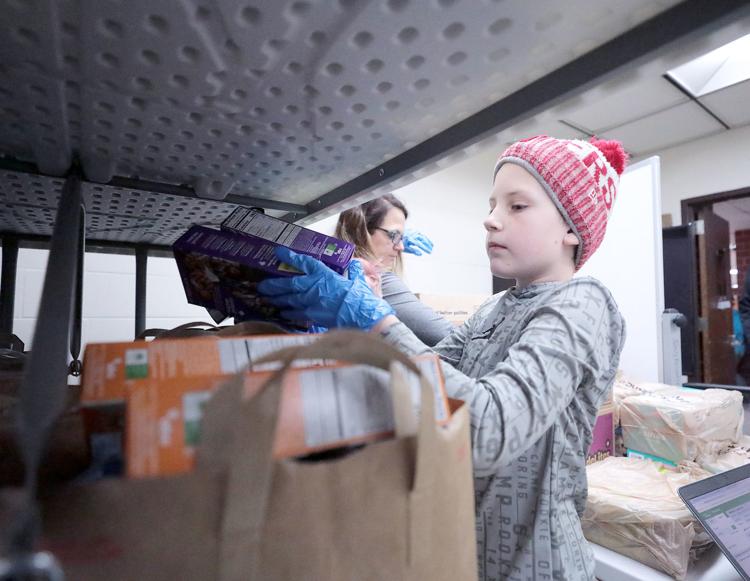 Madison school meals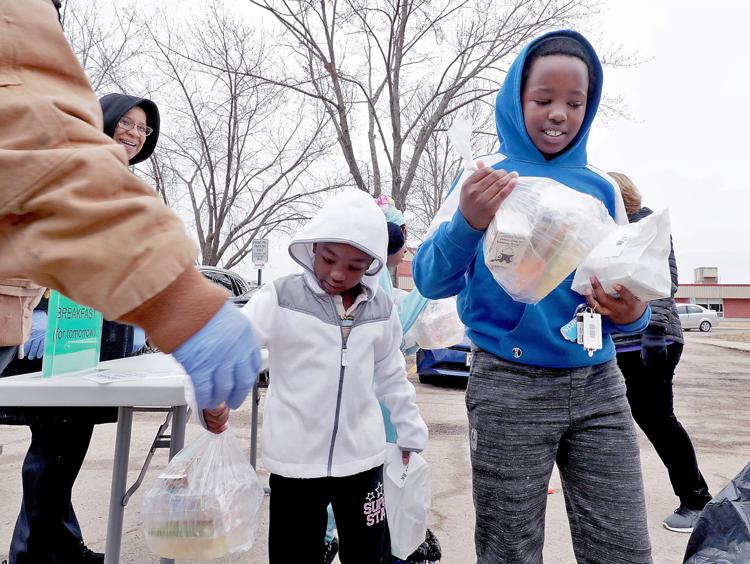 Hawk's Bar & Grill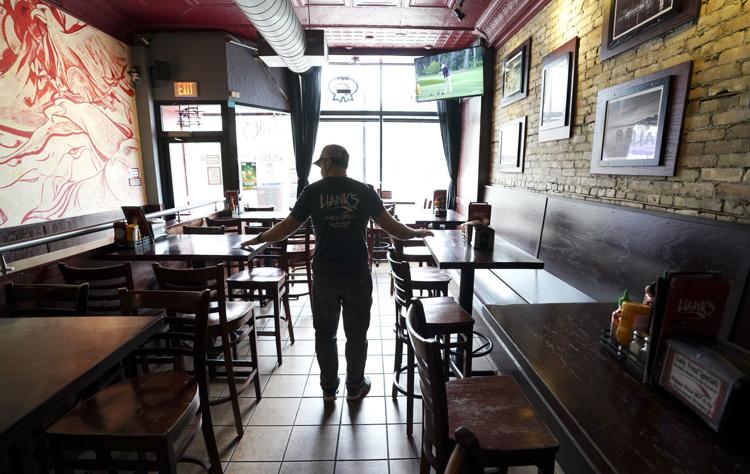 State Street -- Coronavirus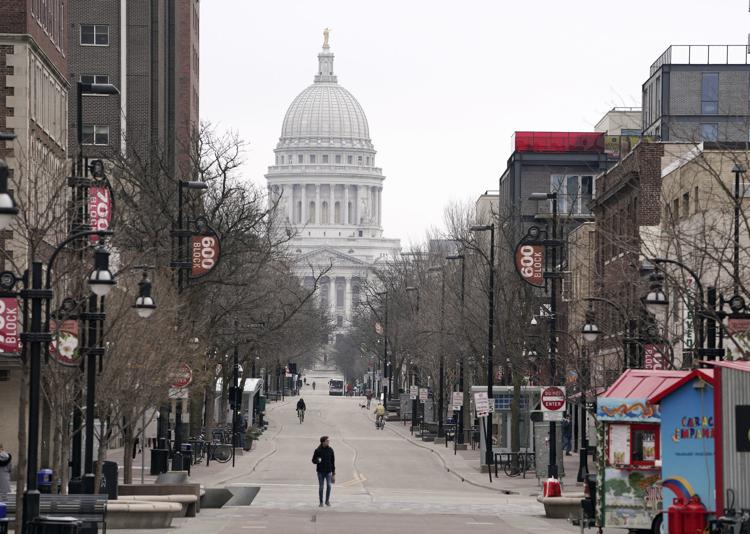 Speaking to changes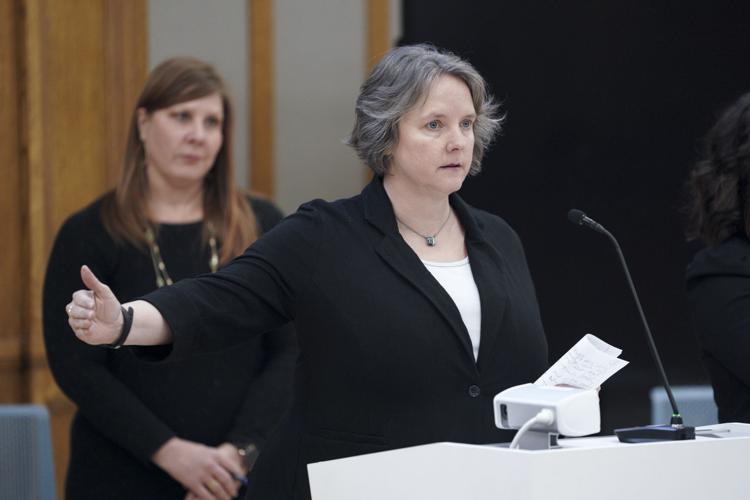 Jenifer Street Market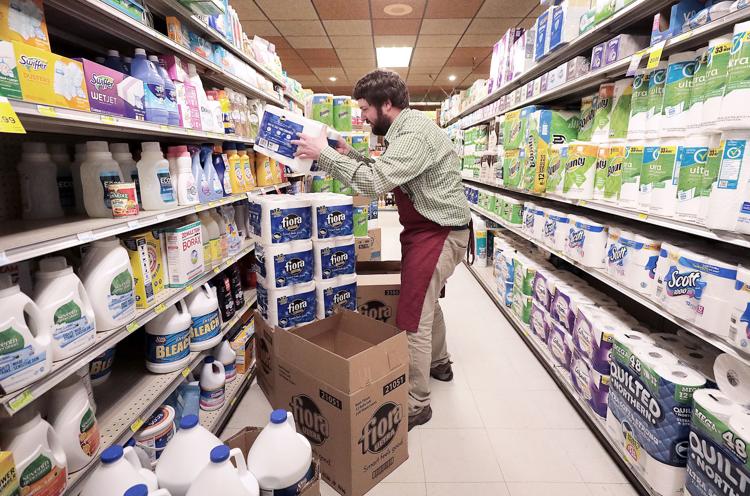 COVID-19 coronavirus UW-Madison campus dorm move-out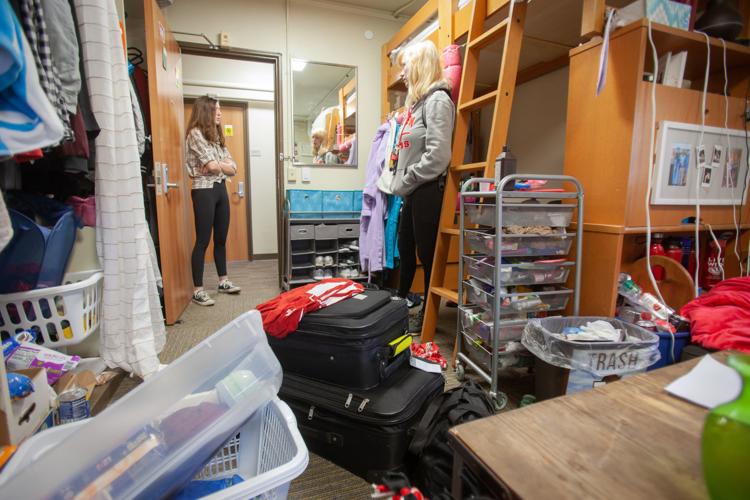 School closure news conference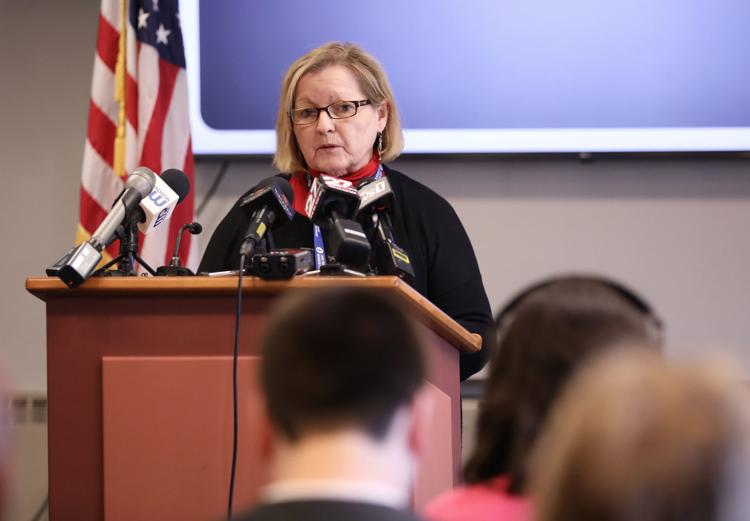 Coronavirus cleaning at UW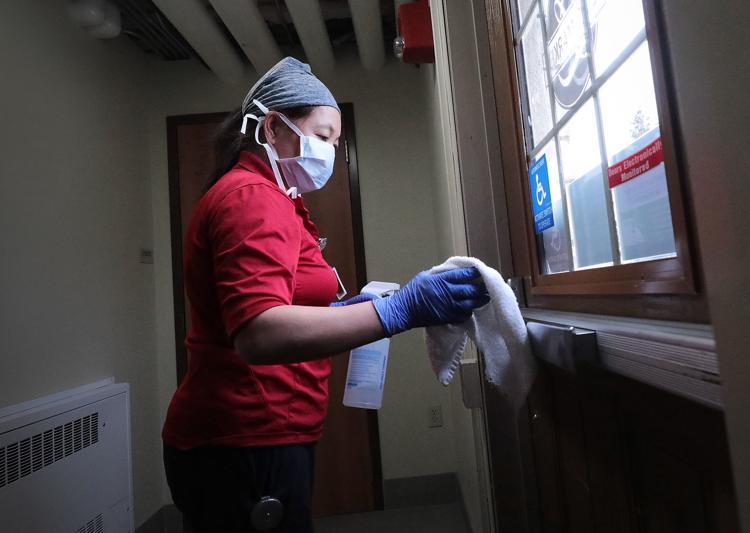 UW Spring Break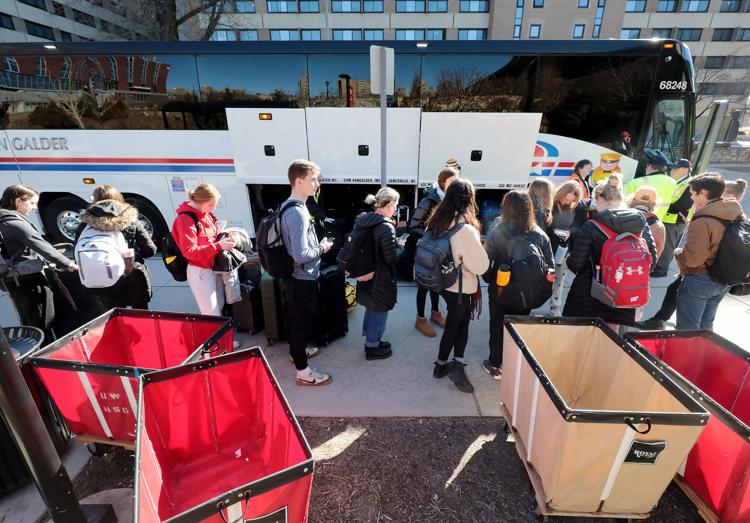 UW COVID-19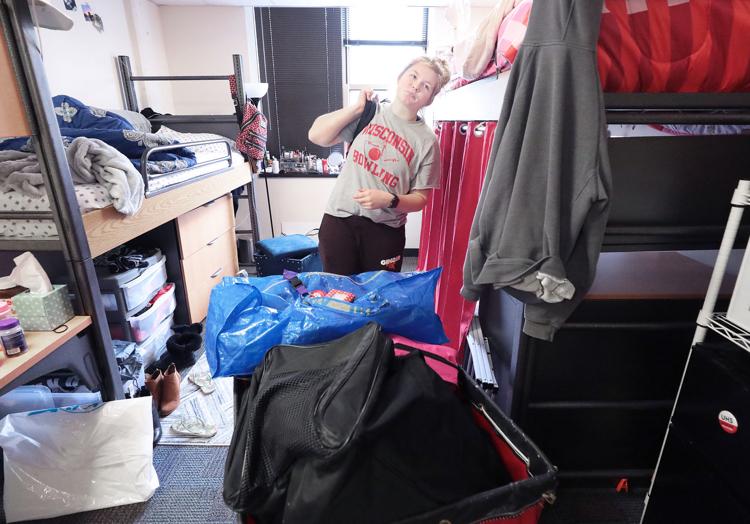 UW COVID-19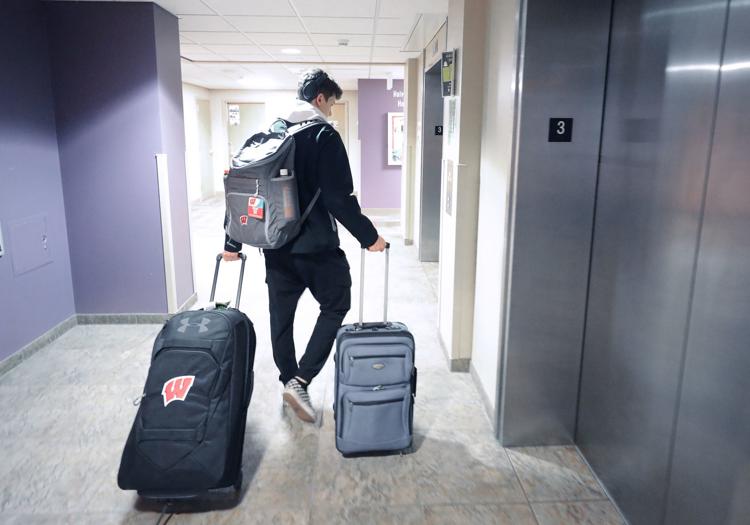 Evers news conference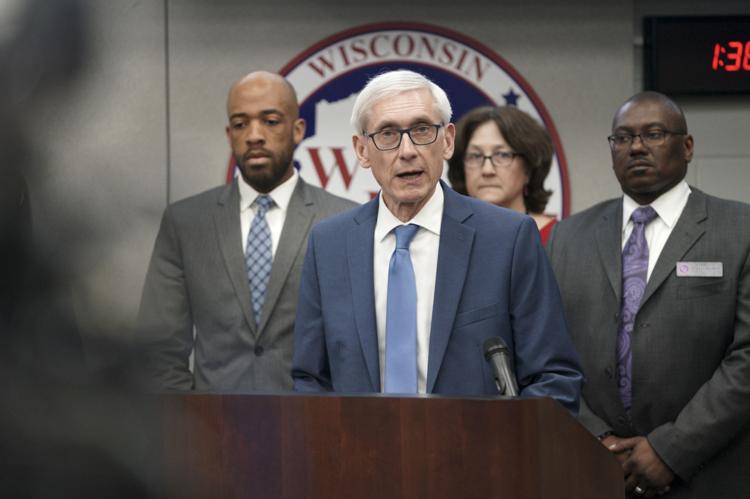 UW Covid-19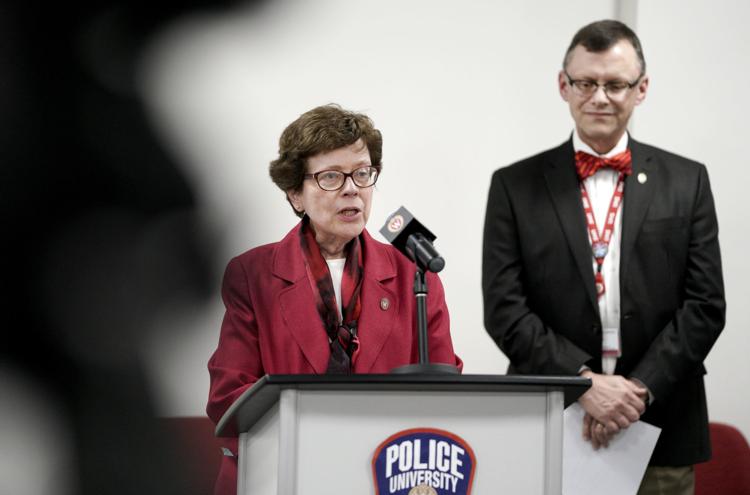 Safdar, Rhodes-Conway and Parisi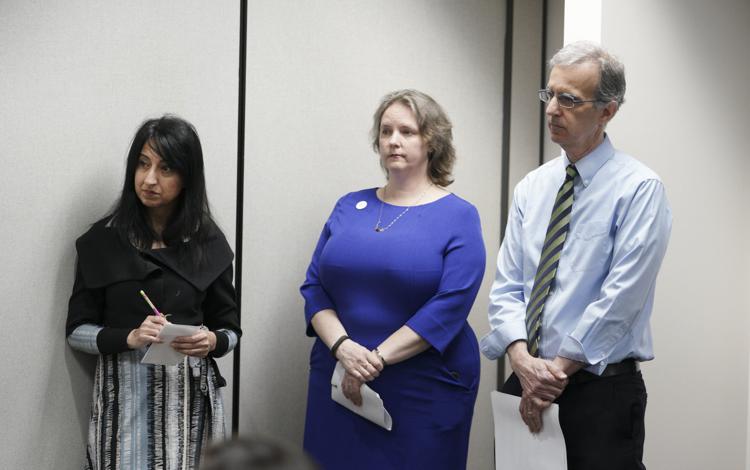 COVID-19 News conference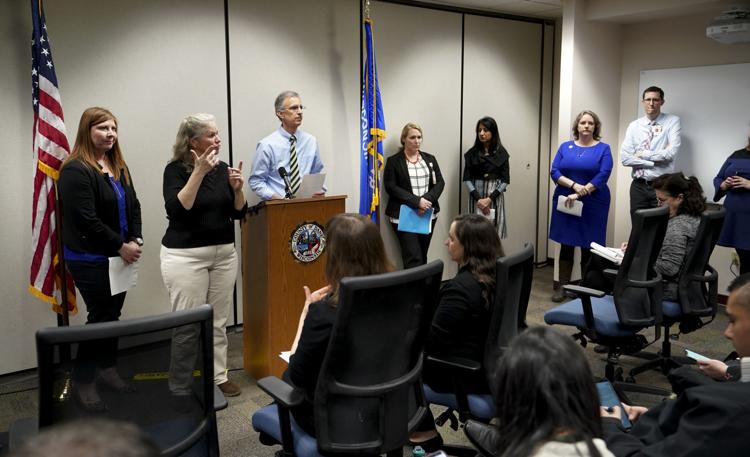 Concerned about COVID-19?
Sign up now to get the most recent coronavirus headlines and other important local and national news sent to your email inbox daily.