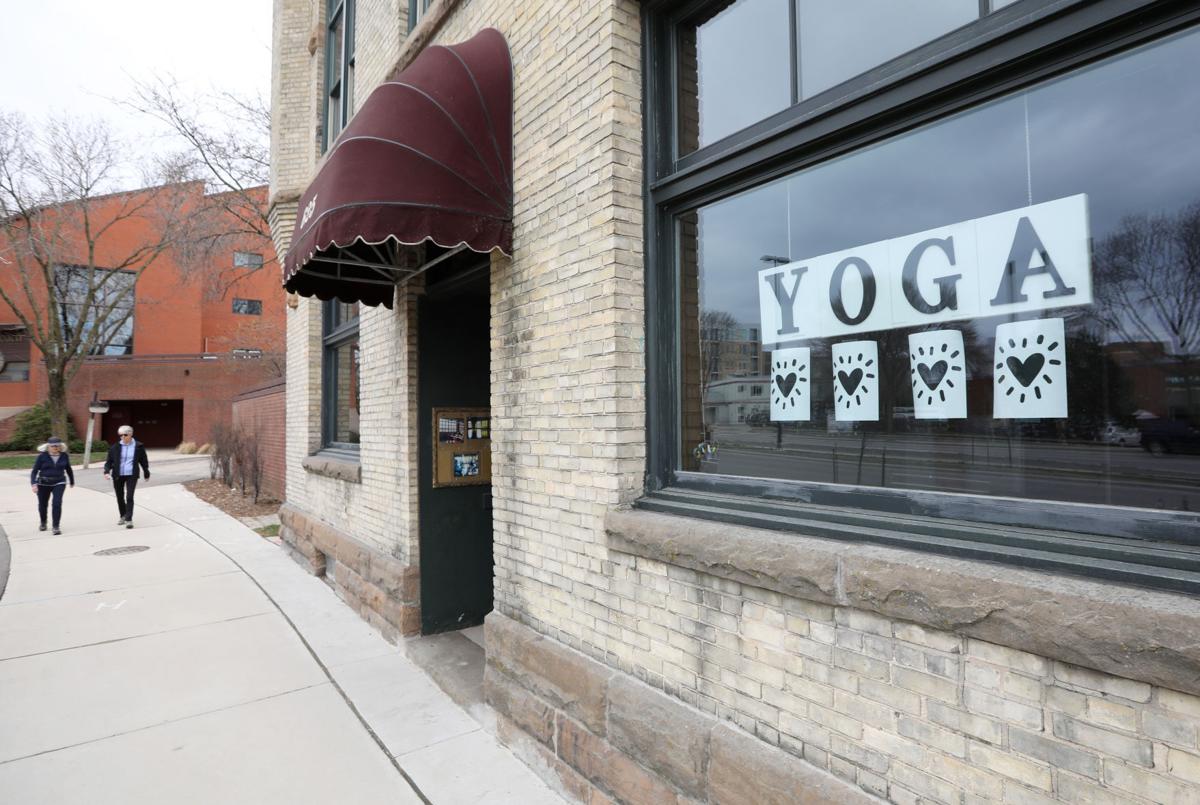 One of Madison's favorite yoga studios is closing, another victim of the pandemic.
In an email to its members and supporters, the owner of The Studio, 625 Williamson St., wrote "after 10 glorious years, we have to announce that The Studio is permanently closing its doors."
"COVID devastated us financially with no ability to recover our losses," owner Kathleen Slattery-Moschkau wrote. "And despite the vaccine rollout, we cannot identify a clear and consistent path forward that is in the best interest of the public health."
The message went on to say that the landlord has signed a new tenant "whose business is not at the mercy of the virus and we completely understand his position."
"Although this is not ending as we had hoped, we want to focus instead on the brightest side," she wrote, "that we all came together and created something stunning for a decade."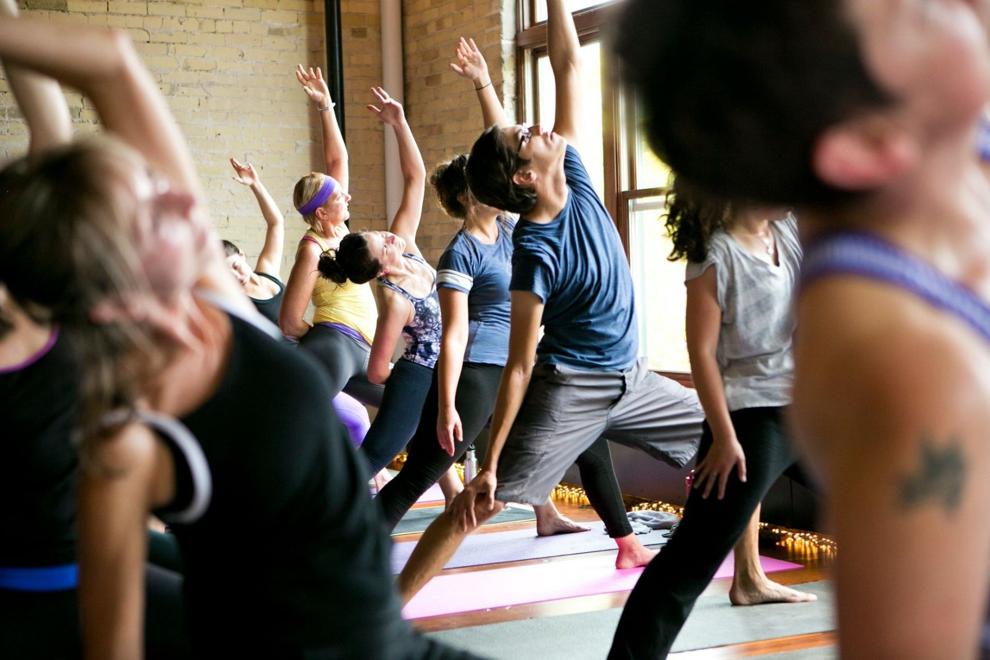 Jeff Cotta, who owns the historic Machinery Row building The Studio was in, said Slattery-Moschkau has been renting from him for 20 years, moving to bigger and bigger spaces within the Monona lakefront property.
Cotta said the way the federal Paycheck Protection Program money was set up, it didn't help business owners like Slattery-Moschkau who were devastated by the pandemic.
"She was closed for a year, basically with no income. So, we talked about it a lot and it was an amicable, mutual decision," he said. "It's a sad, sad time."
Slattery-Moschkau didn't respond to a request for comment Thursday.
Cotta said he's still negotiating with the new tenant and won't be able to say what's going into the space for a couple of weeks.
Machinery Row is one of the few remaining 19th century business blocks in Madison and played a key role in the city's commercial history. It was renovated in 1998 and is also home to Sardine restaurant and Machinery Row Bicycles.
Cotta said the property has been in his family since his grandfather bought it in 1950.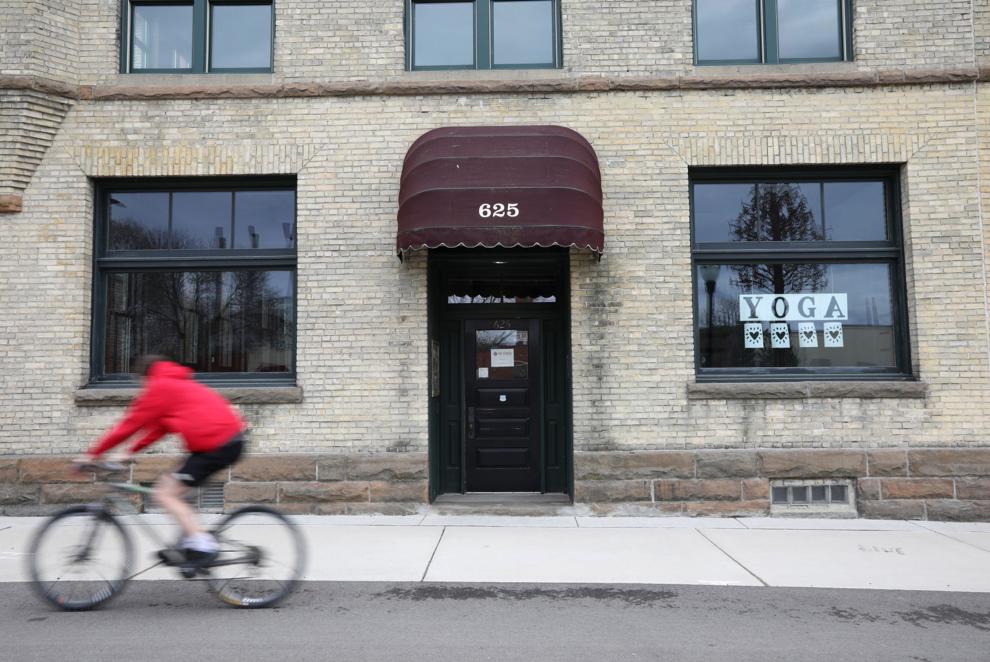 The Studio's website details how Slattery-Moschkau, at 35, with no prior filmmaking experience, wrote, directed and co-produced the independent feature film, "Side Effects," starring Katherine Heigl. She also made the documentary, "Money Talks: Profits Before Patient Safety." Both films received international attention.
Her bio says that she grew up in Ladysmith and played racquetball at UW-Madison, where she got a degree in political science.
After college, she spent a decade working for the pharmaceutical industry as a drug rep. "During this time, she documented both amusing and frightening incidents about the marketing tactics of Big Pharma. In an effort to raise public awareness, Kathleen wrote a screenplay based on these experiences and walked away from her pill-pushing career," according to her website bio.
In 2006, Slattery-Moschkau started a weekly radio show, "The Kathleen Show," focusing on "life, health, entertainment and features." Guests included Maya Angelou, Andrew Weil, Marianne Williamson and Michael Pollan.
The show was originally broadcast on WTDY/AM 1670, and was picked up by three other stations nationally. These days fans can find her podcast on The Studio website.
The bio says that in 2011, Slattery-Moschkau started "her favorite" project, The Studio: "a unique yoga, meditation and discussion-based studio in Madison."
"After years of promoting bold, healthy and mindful living in the virtual/media world, she designed and opened the space to offer a physical place for people to come together, get healthy and live their lives wide open," it says.