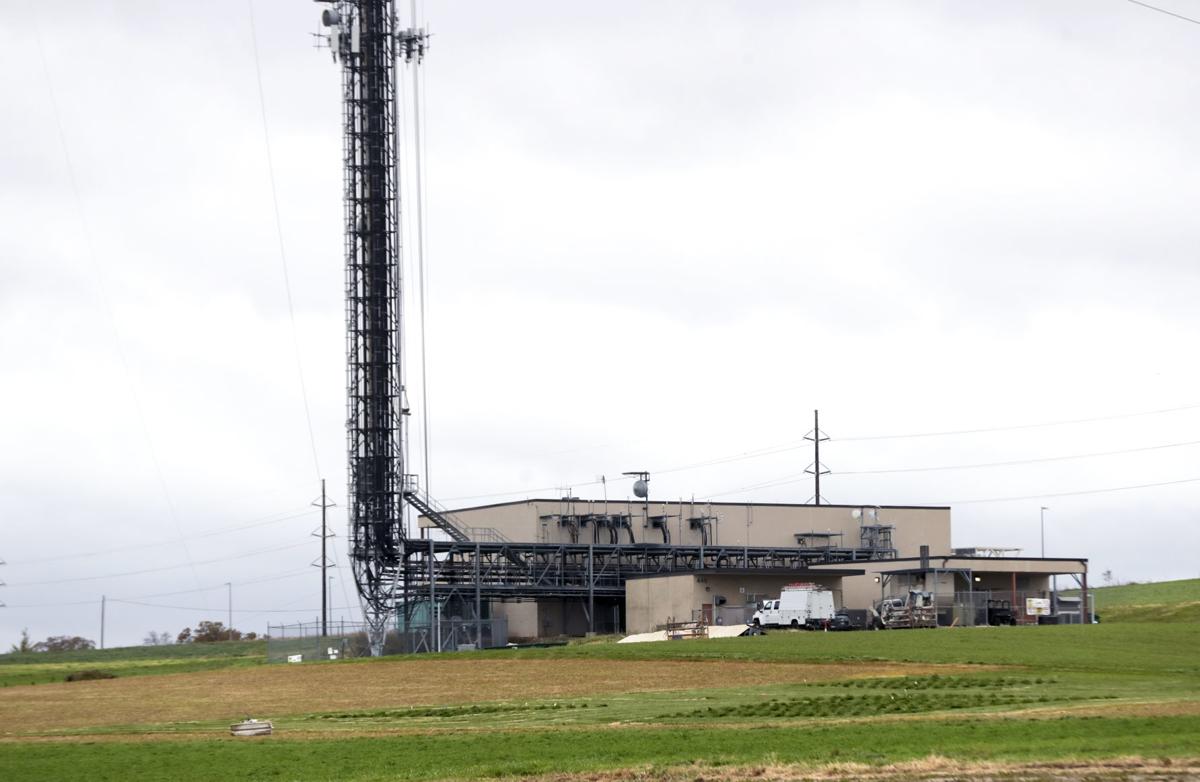 One of two Madison television stations was back to full power last week after further equipment upgrades were completed as part of a nationwide mandate to move TV stations to new frequencies.
WMSN (Ch. 47) was broadcasting at full signal strength as of Wednesday, meaning that some viewers who get their TV via home antenna may need to rescan the channels on their television.
Still broadcasting with temporary equipment at the UW-Madison-affiliated University Research Park — which hosts the Far West Side tower from which many local broadcasters deliver their signals — was WISC (Ch. 3).
The station had hoped to make the switchover to new equipment last week, but last-minute problems with a new antenna made that impossible, according to Tom Keeler, vice president and general manager with Morgan Murphy Media, which owns WISC.
"During final testing of the new signal for WISC-TV damage to the new antenna was discovered by contractors hired by the tower owner University Research Park," Keeler said in a statement. "This is another setback in the transition to the new frequency, which has taken far too long."
WISC and WMSN are among 987 stations nationwide required to adopt new frequencies as part of a Federal Communications Commission effort known as the "repack." Authorized by a 2012 federal law, the repack aims to more efficiently parcel out pieces of broadcast spectrum amid a burgeoning number of wireless providers seeking to use it. Switching to new frequencies has required the installation of new equipment.
A contractor was hired in July and work on Madison broadcast equipment upgrades was supposed to be completed in October, but the project has been hampered by bad weather that made it dangerous for crews to scale the approximately 1,400-foot tower at 453 S. Pleasant View Road. Stations affected by the delays continued to broadcast from temporary equipment that did not provide as strong a signal, meaning viewers who get their TV through home-based antennas have endured months of poor or no reception.
Those who get their local television through cable, satellite or streaming feeds have not been affected by the project.
Keeler blamed project delays on the "weather and the performance of a URP contractor installing the antenna."
"We are as frustrated as our affected over-the-air viewers, who continue to have trouble receiving the station," he said.
WMSN viewers who need to rescan their channels can get directions for doing so at FCC.gov/rescan or by calling 1-888-CALL-FCC and pressing 6. Questions can also be directed to the station at feedback@fox47.com.
Keeler said WISC would let viewers know of a new timeline for the station's switchover.
WISC and WMSN were among 987 stations nationwide required by the FCC to adopt new frequencies.
WISC and WMSN were among 987 stations nationwide required by the FCC to adopt new frequencies.