DODGEVILLE — Martha Stewart could have made her selection based solely upon the award-winning cheese produced on this hilltop along Highway 23 just north of Governor Dodge State Park.
Pleasant Ridge Reserve is one of the state's most decorated products and in March made the finals of the World Championship Cheese Contest in Madison. Rush Creek Reserve is a heralded raw milk cheese served warm and wrapped in spruce bark that quickly sells out each fall and is in high demand at some of the finest cheese shops and restaurants in the country.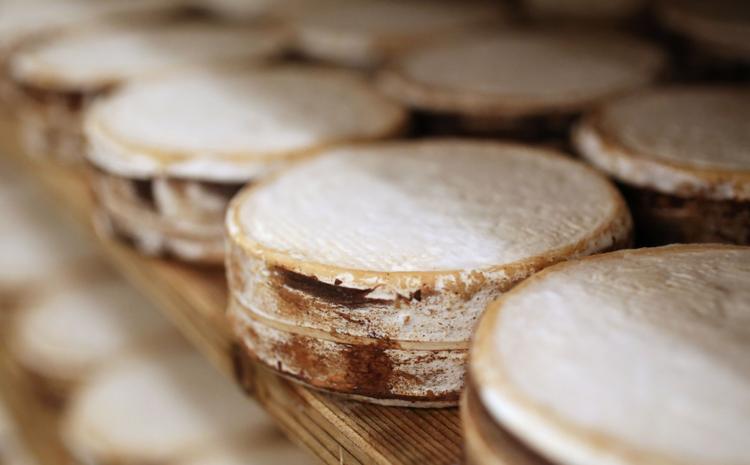 A third cheese in the works will likely hit the market in 2018, and, if it follows suit with its two predecessors, could be another spectacular addition to the state's artisan cheese industry that has international respect.
The 100,000 pounds of cheese produced annually at Uplands Cheese Co. is certainly Martha Stewart-worthy. But the maven of design, crafts and recipes, and her editors at Martha Stewart Living magazine, also liked Uplands' generational ownership transfer that involved four families.
Mike Gingrich and Dan Patenaude combined their family farms in 1994 and in 2000 began making cheese in a creamery on the edge of a pasture of the 300-acre farm. They sold the operation in 2014 to Andy and Caitlin Hatch and Scott and Liana Mericka. Andy — a soft-spoken cheesemaker who stands 5 feet 10 inches tall — and Scott, a 6-foot-5, brawny dairy farmer and a collegiate All America rugby player who grew up in northern Virginia — had come to work at the company as apprentices in 2007 and 2010, respectively.
Since arriving, they have grown the company and added four children to the mix. Last month, their business was named one of Stewart's 10 American Made honorees for 2016.
"If you add value to your raw material and you make your own product and direct market it, you can create conditions that allow young families to get onto farms and thrive," Hatch said. "I was actually impressed that (Stewart and her editors) took that all into account because most people just taste the cheese, think it's great and move on. But they were pretty thoughtful. I was amazed at how much homework they had done."
Hatch never applied for the award and said it came completely out of the blue. The vetting process began in the spring with hundreds of entrants. It culminated with a phone call in September from the magazine and Andy and Caitlin Hatch flying to New York to rub shoulders with Stewart and other A-list entrepreneurs at One World Observatory on the top floor of One World Trade Center.
A summit at Stewart's headquarters in Chelsea with seminars and presentations included speakers Jim Cramer, the host of CNBC's "Mad Money"; Jessica Alba, the actress who co-founded a consumer goods company that emphasizes non-toxic household products; celebrity chef Emeril Lagasse and Stewart herself.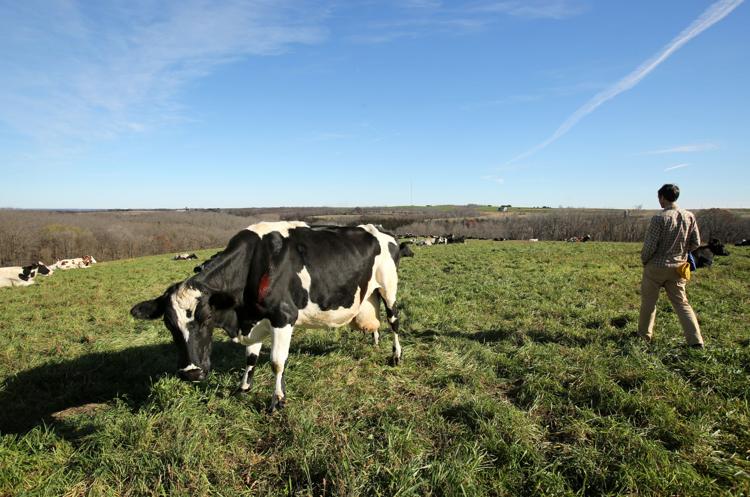 Others selected for the American Made program, now in its fifth year, included a boutique hotel chain based in Louisville, Kentucky; a rooftop farm in Brooklyn, New York; the Loki Fish Co. in Seattle; and Stony Creek Colors, a Nashville, Tennessee, company that works with farmers, chemists, mills and clothing brands on creating bio-based dyes.
Uplands is the second company from Wisconsin to make Stewart's list. In 2012, Alisa Toninato of FeLion Studios in Madison was selected for her cast-iron art that includes skillets in the shape of U.S. states.
"Our annual event honors and highlights up-and-coming entrepreneurs who have demonstrated innovation, determination and creativity in the fields of agriculture, manufacturing, design and style," Stewart wrote on her blog last month. "These companies not only embody the American spirit, but inspire all of us to pursue our entrepreneurial dreams."
Wisconsin is blessed with some of the best farmers and cheesemakers in the world but only a handful have combined operations using milk solely from their own farm to make cheese.
You have free articles remaining.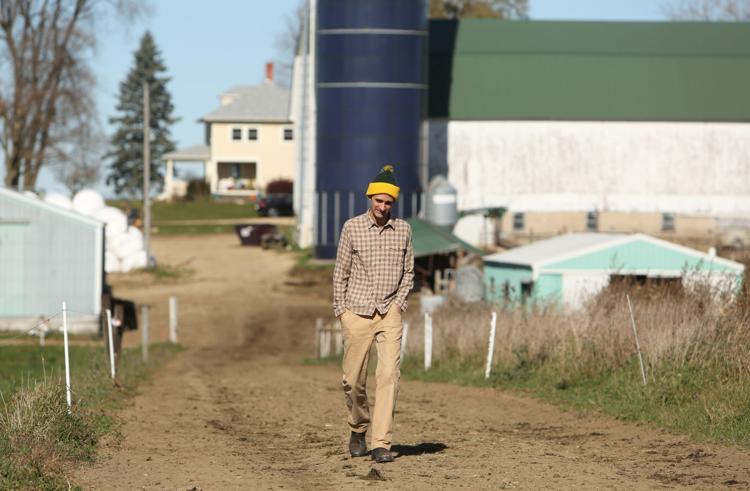 In the case of Uplands, the farm's dairy operation includes a herd of 150 cows crossbred from nine breeds. The herd is considered closed, which means the farm uses its own bulls and raises its own calves without buying cows from outside the herd. Unlike most dairy farms in the state, the cows are not milked from January through March.
The cheese is produced in concert with the grazing schedules of the herd. Pleasant Ridge Reserve, named best of show in the American Cheese Society's competition in 2001, 2005 and 2010 and winner of the U.S. Cheese Championships in 2003, is made only from May through October when the cows are eating fresh grass. If pasture conditions aren't ideal due to weather changes, the milk is sold.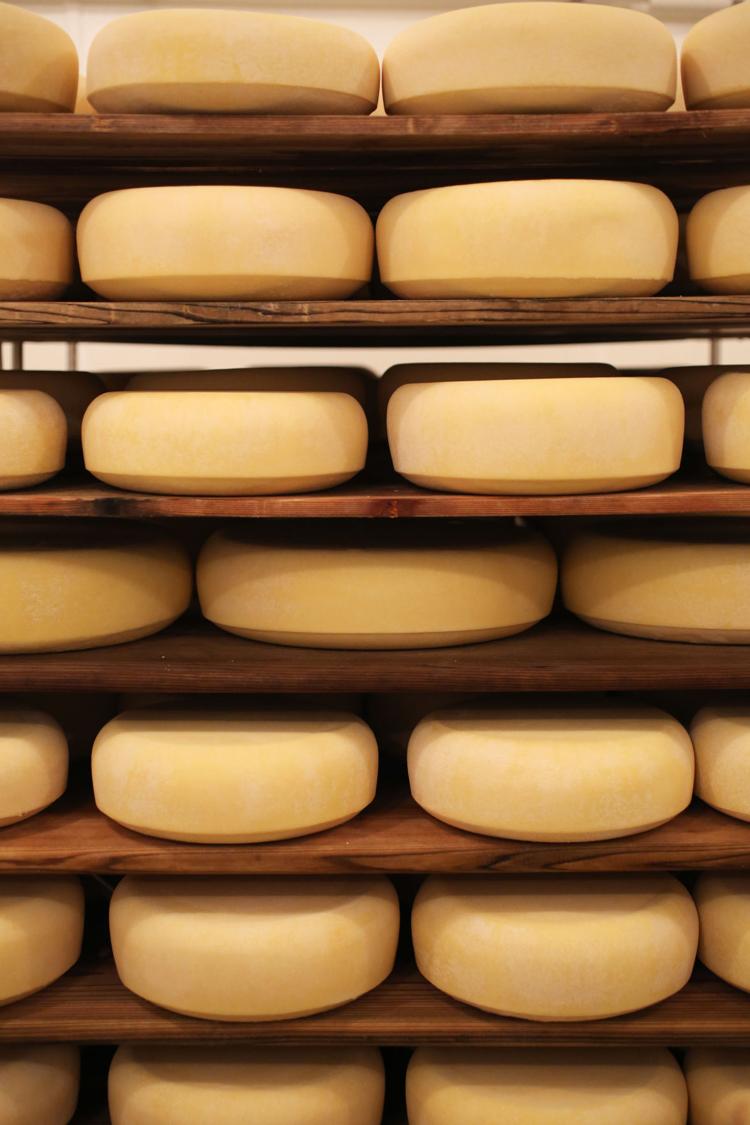 Rush Creek Reserve, first made in 2010, is produced only in September and October when cows transition into a diet of hay. It is aged for just two months and sold in November and December. This year, 20,000 of the ¾-pound wheels were produced and will be released starting this week. Last year, they sold about 300 of the 20,000 wheels in five days on their website but have reserved about 1,000 of the $35 wheels for this year's website sale. The remaining 19,000, already spoken for, will go to cheese shops, restaurants and wholesalers across the country.
"Andy and I are different people, that's for sure," said Mericka, during a break from repairing a bale feeder outside the barn. "We bring different strengths to the table and our jobs are very different but we find common ground to make sure that both our families get what we need and our business works. We put a lot of work into the farm and we care about our cows."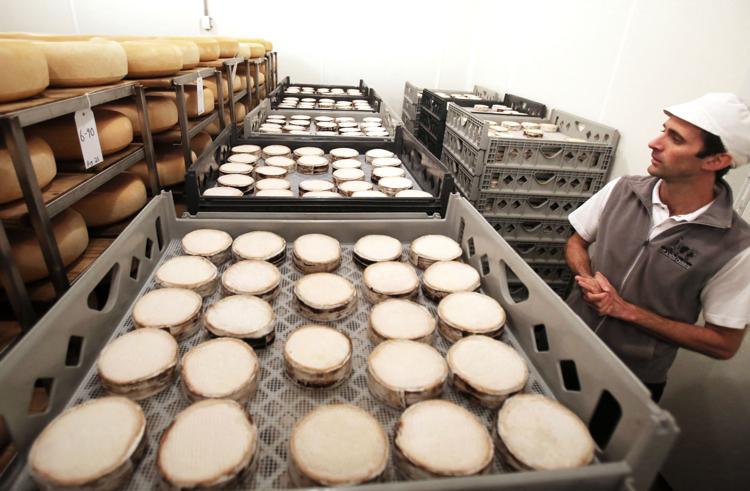 Mericka, 31, studied agronomy and grass-based dairy farming at Warren Wilson College in Asheville, North Carolina, and worked at farms throughout the country, including California, before finding his way to Wisconsin's Driftless Area.
Hatch grew up in the Milwaukee suburb of Whitefish Bay, studied dairy science at UW-Madison and learned to make cheese from Gary Grossen, a master cheesemaker at Babcock Hall.
Hatch also worked as an apprentice in eastern France where he discovered Vacherin Mont d'Or, the inspiration for Rush Creek Reserve.
Mericka's work environment includes heavy work boots, grease, wrenches, tractors and avoiding the cow-created landmines that dot the pasture. For Hatch, his half-mile walk on a dirt lane to work each day ends with him changing shoes, sterilizing his hands and donning a hairnet and white coat.
The 5,000-square-foot cheese plant, its stainless vats and four ripening rooms where Pleasant Ridge Reserve is aged for at least a year, are just feet from the pasture. There are plans to expand the creamery, which could increase production by 30 percent.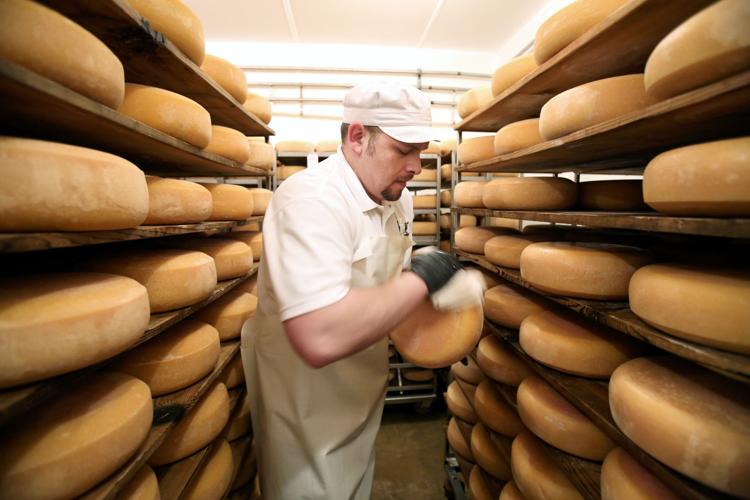 The company has been courted by reality television shows (Hatch and Mericka have declined), a documentary film is being produced about Uplands by Arthur Ircink, the director and creator of "Wisconsin Foodie," and Uplands is helping to solidify the region as the "Napa Valley of cheesemaking."
But there is also significant worry and an uncertain future in this neck of Iowa County.
American Transmission Co., of Pewaukee; ITC Midwest, of Cedar Rapids, Iowa; and Dairyland Power Cooperative, of La Crosse, want to build a $500 million, 345-kilovolt transmission line that would connect the Cardinal substation in the town of Middleton to the Hickory Creek substation in Dubuque County, Iowa.
The companies say the line will improve electric reliability, provide economic benefits and connect to renewable power. Two routes have been identified, one of which would cut through Uplands' property and include 170-foot-tall towers.
"I'm assuming the line would run directly above my house and through our pasture. It makes my stomach turn, thinking about the impact on my children and cows," Hatch said. "We're horrified. It's an issue that dominates our thinking these days."
Barry Adams covers regional news for the Wisconsin State Journal. Send him ideas for On Wisconsin at 608-252-6148 or by email at badams@madison.com.