MILWAUKEE — Dan Keegan had dropped out of UW-Madison and was working as a janitor at Dewey's, a music club on West Gilman just off of State Street in Downtown Madison.
This is where he made concert posters to staple to light poles to promote touring acts like James Taylor, Poco and Alice Cooper.
One night, he was sent to the dressing room and successfully persuaded Rod Stewart and Ron Wood of the Faces to return to the stage for an encore. His experience more than 45 years ago at the now-closed music venue turned out to be an unlikely launching pad that ultimately, at the encouragement of his brother, led to a lifelong and fruitful career in the arts.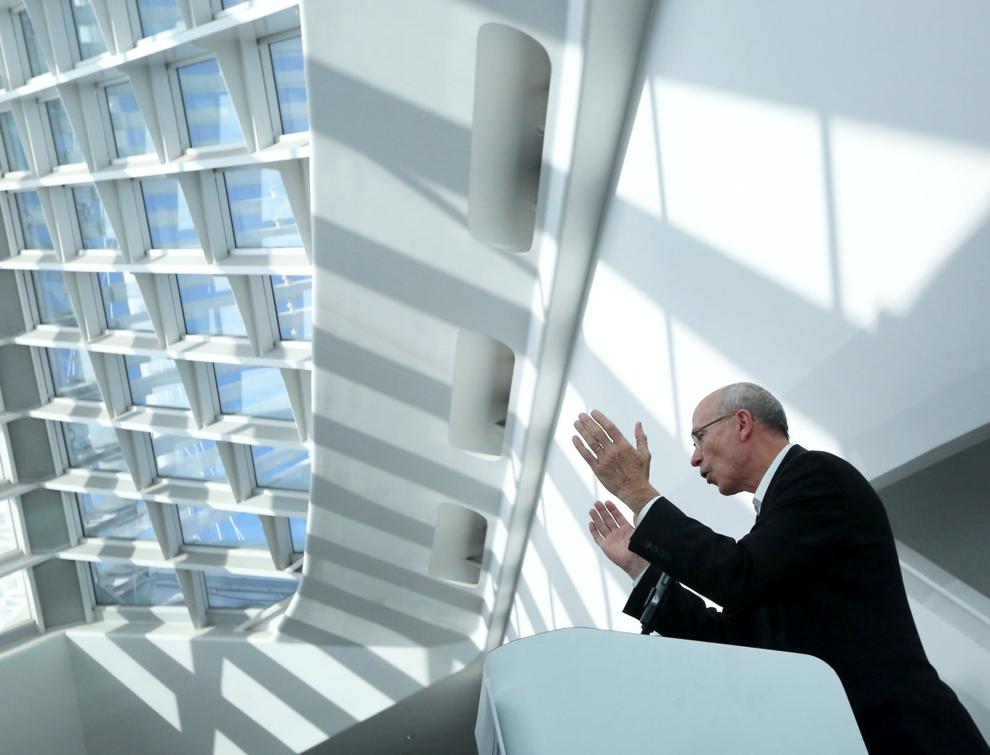 Last week, Keegan's journey culminated in the Quadracci Pavilion's Windhover Hall, where he helped unveil the $34 million expansion and renovation of the Milwaukee Art Museum.
This is where the Green Bay native, who touts his family's cheesemaking and dairy farming lineage, has been the museum's director since 2008.
His background also includes art degrees from UW-Green Bay and Southern Illinois University, academic stints in Iowa, Kansas and West Virginia and leadership gigs at the San Jose Museum of Art and Kemper Museum of Contemporary Art in Kansas City, Missouri.
"Those experiences that I had varied but feed this," Keegan said of the massive 14-month project that was preceded by five years of fundraising and negotiations. "Museums are about people as much as they are about the art. People want to be in great inspirational spaces experiencing things that somehow have an impact on their day, on their life or their minute."
Football fans find inspiration at Lambeau Field, nature lovers at places like Horicon Marsh, the Lower Wisconsin River or the bluffs of Devil's Lake State Park. For others, it may be the Shrine of Our Lady of Good Help in New Franken or the Dane County Farmers Market in Madison.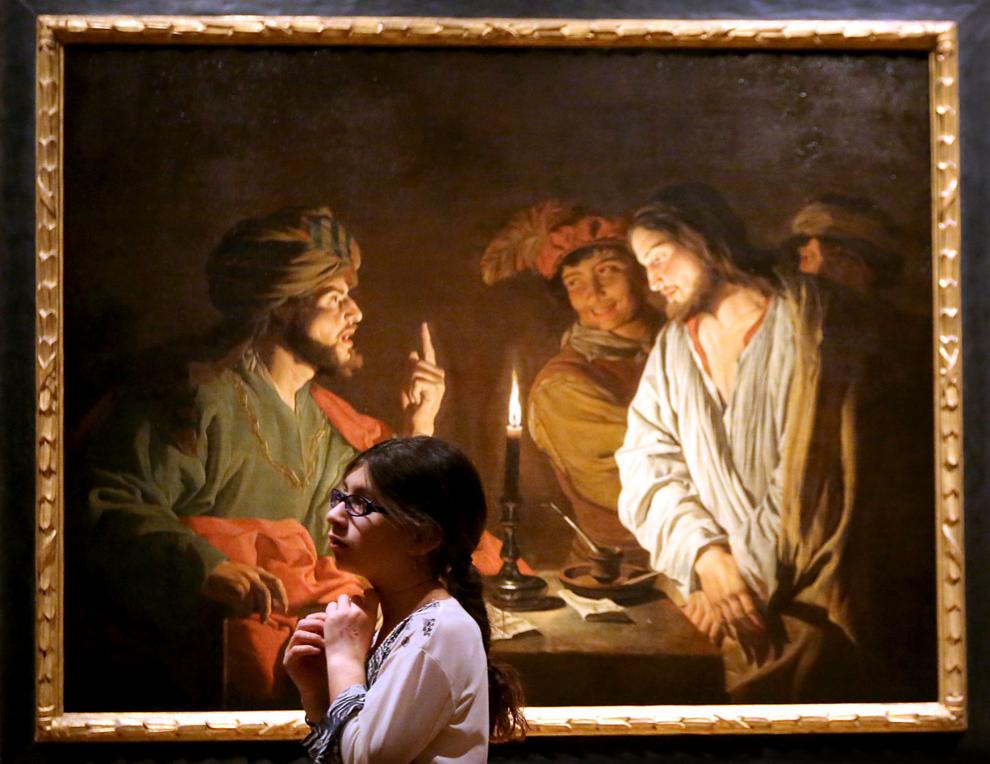 The state is home to some magnificent art museums like the Chazen Museum of Art in Madison, Leigh Yawkey Woodson Art Museum in Wausau, John Michael Kohler Arts Center in Sheboygan and the Museum of Wisconsin Art in West Bend.
The Milwaukee Art Museum, founded in 1888, offers unparalleled size and breadth.
The museum, located in the heart of the city on the shore of Lake Michigan and just north of the Summerfest grounds, now spans 150,000 square feet, has a collection of 30,000 pieces of art and gets about 400,000 visitors a year.
The renovation and addition of 25,000 square feet allows for 2,500 pieces to be displayed compared to 1,000 prior to the project, which received $10 million in public funding from Milwaukee County.
"We now have a reinvented museum experience that I believe lives up to the brand promise of the (2001) Calatrava addition," said Keegan, who will retire in May.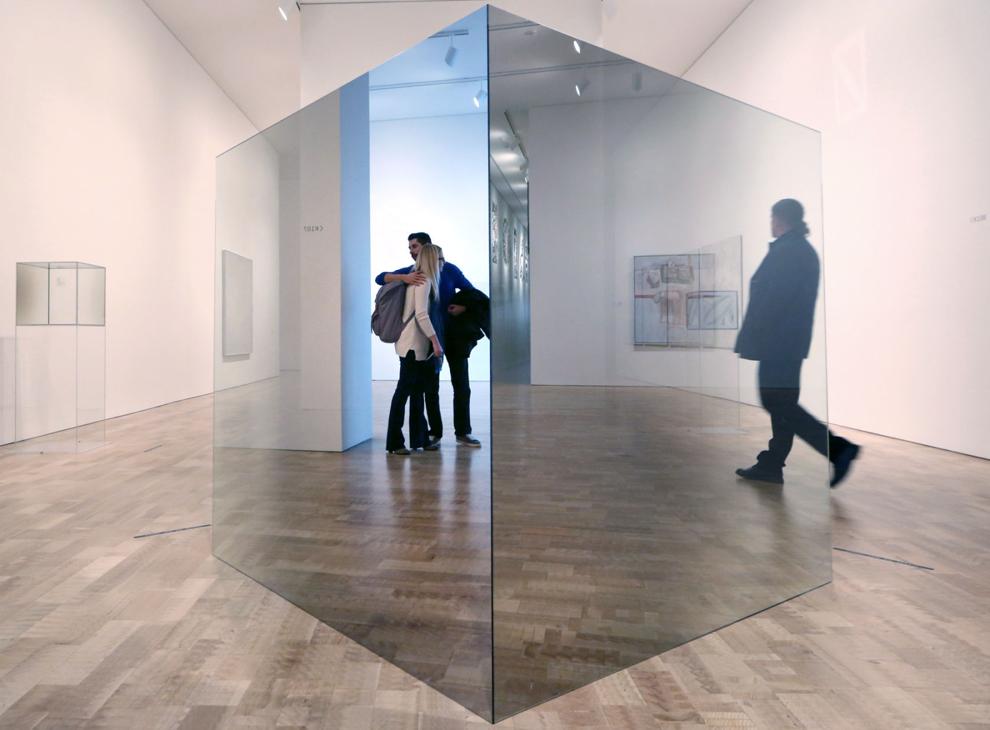 "I think we can now say with all confidence that the presentation of the art within the Milwaukee Art Museum measures up to that promise of 'expect the unexpected.'"
One of the major improvements is the addition of the Herzfeld Center for Photography and Media Arts.
Prior to the project, the museum had no permanent space to showcase its 3,800 photographs and video installations. Now, there is 10,000 square feet of exhibit space where photographs and other works will rotate three times a year.
The inaugural exhibition, "Light Borne in Darkness," features highlights from the museum's collection of artists from around the world and those who visited Wisconsin or made a living here.
They include Edward Steichen, Lewis Hine and the husband-and-wife duo of Manitowoc natives John Shimon and Julie Lindemann, who died in August at age 57.
"This is a transformative space for the Milwaukee Art Museum," said Lisa Sutcliffe, curator of photography and media arts. "It's a great place to come and explore the ways in which Wisconsin intersects with the history of photography."
The new space also provides ample room for new media pieces that invite visitors to interact with the artist's creation.
They include Stanley Landsman's "Walk-In Infinity Chamber," a 12-foot-by-12-foot room filled with lights and mirrors and "You and I, Horizontal, (II)" by Anthony McCall that mixes light and haze.
Another room is reserved for a three-channel video installation by Charles Atlas that uses three projectors to create a choreographed ballet for the numbers zero through six.
"It's very meditative and beautiful," Sutcliffe said.
Last week's reopening of the museum came as the state was in the midst of some of its most cherished traditions.
Not only was deer season underway and Packers Nation gearing up for the Bears game at Lambeau Field, but much of the talk was about former quarterback Brett Favre having his number retired with Hall of Fame quarterback Bart Starr in attendance.
Keegan's hope is that the improvements will not only continue to grow the museum's popularity, but make it a part of the Wisconsin vernacular for those outside of Milwaukee.
"It takes a collective effort for people to understand, first of all, that Milwaukee is a great city, it has great experiences and it has great cultural institutions," Keegan said. "This is a place to bring people together for a great social experience."
Barry Adams covers regional news for the Wisconsin State Journal. Send him ideas for On Wisconsin at 608-252-6148 or by email at badams@madison.com.