It's the word that best describes the state of one of this city's most beloved businesses.
The doors of Mullen's Dairy Bar & Eatery are closed, ice cream production in the back of the building has ceased and an online auction is planned to sell off production equipment, soda fountains and even the 22 stools that had rimmed the counter.
And that U-shaped counter, where scores of high school students worked their first job and for decades customers ordered up ice cream sodas, malts and sundaes to break the heat of a summer day, celebrate a birthday or success on the baseball diamond? It has been cut up with a Sawzall and tossed into a dumpster.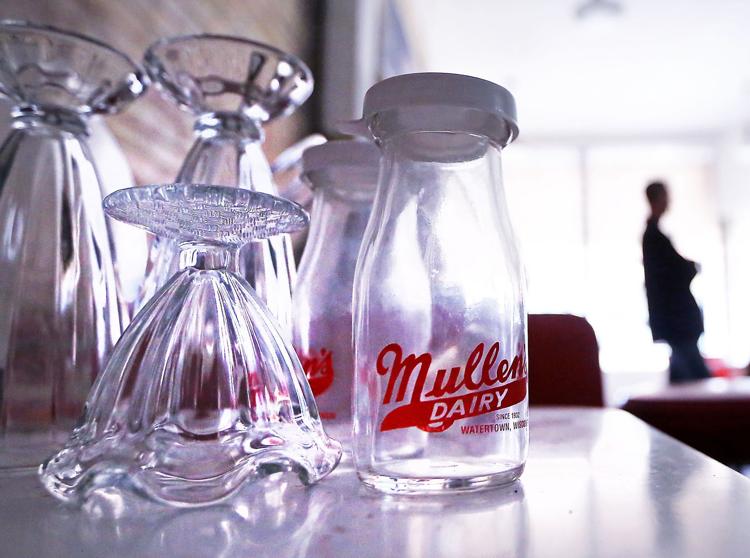 An ugly dispute between Troy Milbrath, the owner of Mullen's, and Ron Luepke, the landlord of the building that has housed the iconic business for 77 years, has cast a shadow on 212 W. Main St.
Milbrath, who is facing an eviction hearing Oct. 17 but says he will be out before then, is searching for a different downtown location that is ADA compliant and large enough to house both a restaurant and a modern ice cream production facility. He hopes to make an announcement in January and be open by April.
"The new location will look much like the old one," Milbrath said. "Mullen's has a great following wherever you're going to put it. As long as the standards are maintained I think we'll be fine."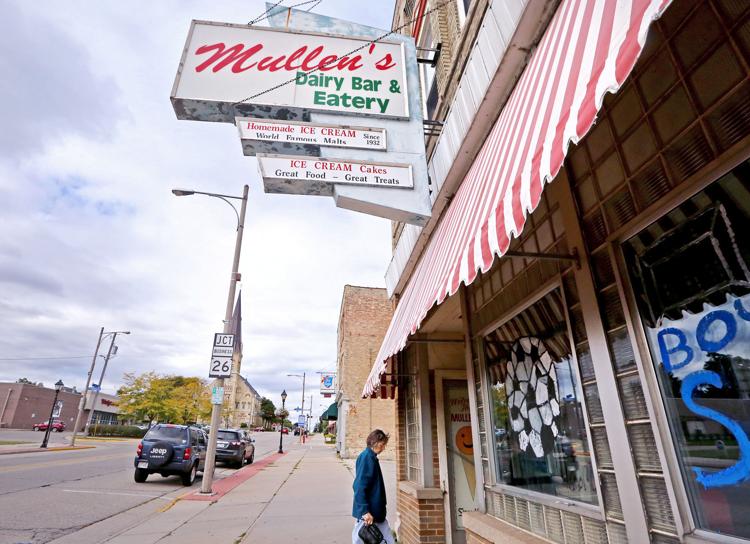 But the public developments of the past three weeks and tensions between Milbrath and Luepke that have simmered privately for years have provided ample fodder for conversations at city coffee shops, taverns, bowling alleys, churches and card parties at senior apartment buildings. The Sept. 11 closing has left this community of over 25,000 people in disbelief and hoping for a resolution.
"Mullen's, like the Octagon House Museum, is just one of those institutions that we've known for generations. And it's the type of business that almost belongs to the community more than anything else. We are very sad that it has closed," said Melissa Lampe, executive director of the city's Main Street program that promotes the downtown. "It's a significant (blow). It's an anchor business for the downtown."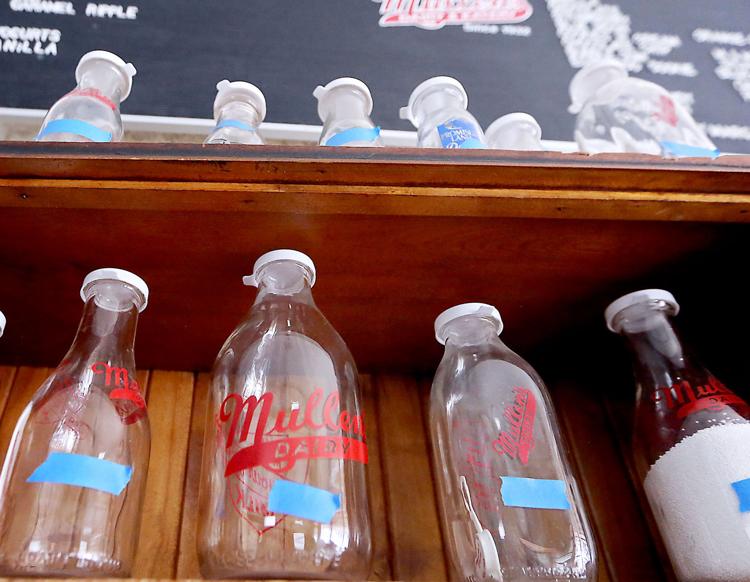 The loss comes just weeks before a $7.3 million advisory referendum to expand and renovate the library across the street and as plans continue for the redevelopment of a nearby city block that could include the addition of a hotel along the Rock River.
The downtown is still home to some of the city's most well-known businesses. They include Keck's Furniture, founded in 1854, Zweig's Grill (1946), Schuett's Drive-In (1955), Towne Cinema (1913), Hafemeister Funeral Home (1922), the Watertown Daily Times (1895) and, at the corner of West Main and Church streets, St. Bernard's Catholic Church, founded in 1843, five years before statehood, by Irish emigrants.
Mullen's is far from being the oldest or largest business in the city but its place on Main Street, coupled with its charm, nostalgia and name recognition has made it one of the state's prime historic food destinations.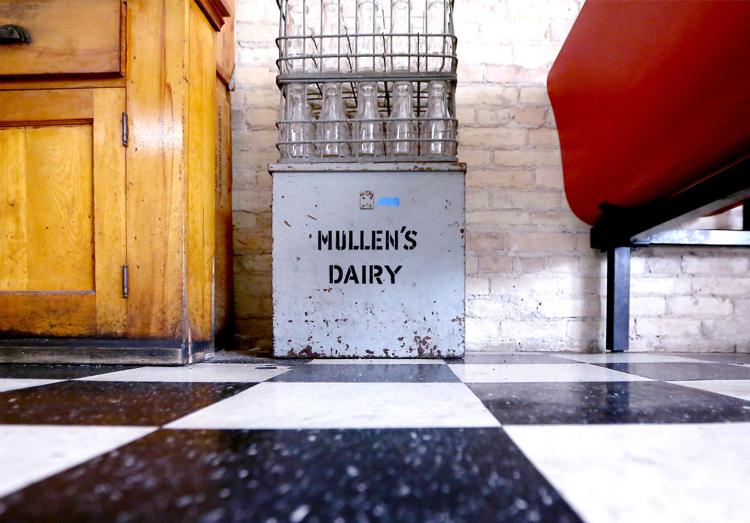 You have free articles remaining.
The business was founded in 1932 by Frank Mullen Sr. and his sons, Frank Jr. and Weber, in a small building just west of the current location. In 1939, another son, Gerry, joined the business, and the milk bottling operation moved into its present site. Ice cream production was added in 1940. Following World War II, milk route sales, with the use of Divco stand-drive trucks, boomed. Customers included small grocery stores, factories and homes.
Supermarkets and lower priced milk reduced demand for home delivery and in 1980 Mullen's stopped route sales. Bill Mullen, Weber Mullen's son and a high school basketball star, purchased the business in 1976 and continued the family legacy. One of the signature items, a 24-ounce milk shake called a "Bigger Than Bill" has been a part of the menu for decades, along with banana splits, hot tin roofs with pecans, chocolate sodas and baskets of onion rings.
"It will never be the same," Dave Affeld, 52, who worked for three years at Mullen's while in high school, said of the closing. "Bill and Karla Mullen were the perfect employers for high school student-athletes. I made some lifelong friendships while working there."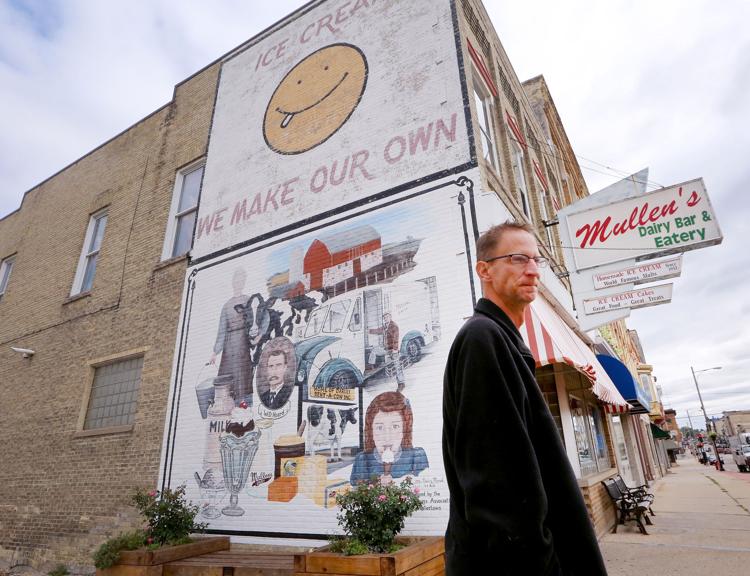 Luepke bought the business and building from Bill and Karla Mullen in 1997 but retained the building when he sold the Mullen's business to Milbrath. Luepke doesn't want to talk about his plans for the two-story brick building constructed in 1907, the same year the Carnegie library across the street opened its doors.
A bankruptcy filing by Milbrath in 2010 that resulted in Luepke losing more than $300,000 has played a role in Luepke refusing to renew Milbrath's lease, Luepke said. Milbrath, who also lost his house and had financed part of the purchase of the business through Luepke, said Mullen's has been profitable since the bankruptcy. Luepke won't say if he plans to open another ice cream shop in the space vacated by Milbrath or if he will try to use the Mullen's name.
"I really can't comment on that. I'd love to tell you more but I can't," Luepke said last week. "There's elements of (the bankruptcy) that's just intertwined with everything."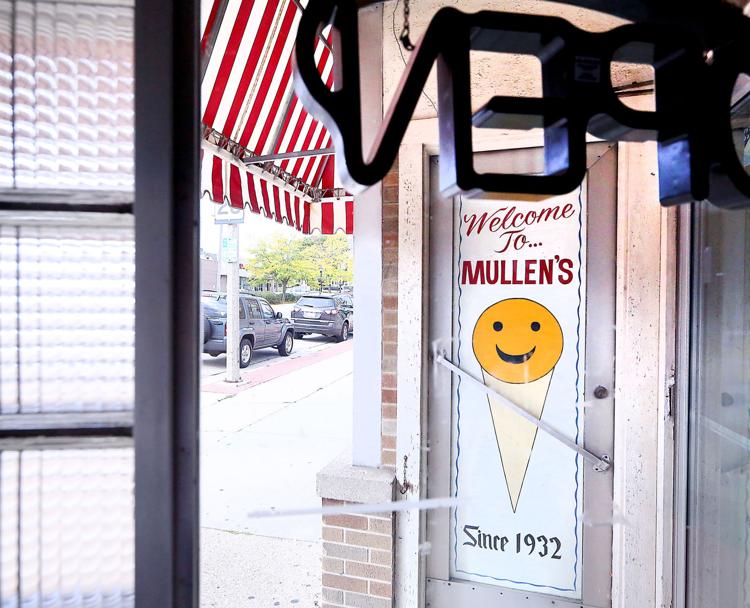 Milbrath worked at Mullen's while in high school, graduated from UW-Stevens Point, taught history and sociology for a time at Kimberly High School and later was a stock broker in Milwaukee. But the Great Recession, two years after Milbrath purchased Mullen's from Luepke, took its toll. Sales dropped and Milbrath, 44, struggled to pay the bills. They included a $3,000-a-month electric bill due to nine antiquated and inefficient compressors for the nine freezers.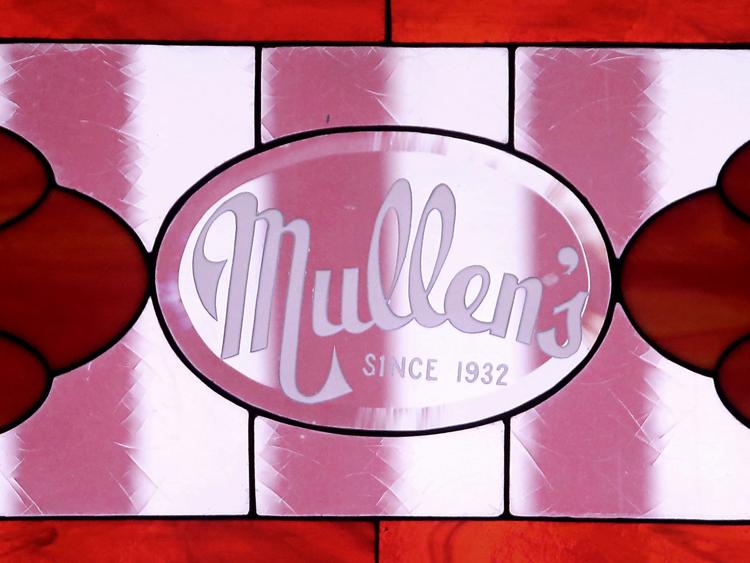 In February, Milbrath spent $2,000 to freshen up the interior and expose some of the brick walls in the hope that he would be able to have the lease extended. Luepke, a real estate agent and former printer who has lived in Watertown for 19 years, declined, however, to renew Milbrath's $2,000-a-month lease that expired July 31, but which Milbrath says he had always paid.
Milbrath alleges that Luepke tried to interfere with his sale of ice cream at Watertown's Riverfest celebration, an ice cream social at the Octagon House and with a contract at the Midwest Horse Fair in Madison. So Milbrath is taking historical items like old bottles, calendars and pictures to the new location and selling everything else in the building.
"That's what really upset me," Milbrath said of Luepke's alleged interference. "He can put whatever he wants in there but I don't think he's going to put a Mullen's in there."
Milbrath also has been told by his trademark attorney, Dan Kattman, that the Mullen's name and the recipes came with the purchase of the business from Luepke. Milbrath says they will be an integral part of the new location to continue the Mullen's legacy.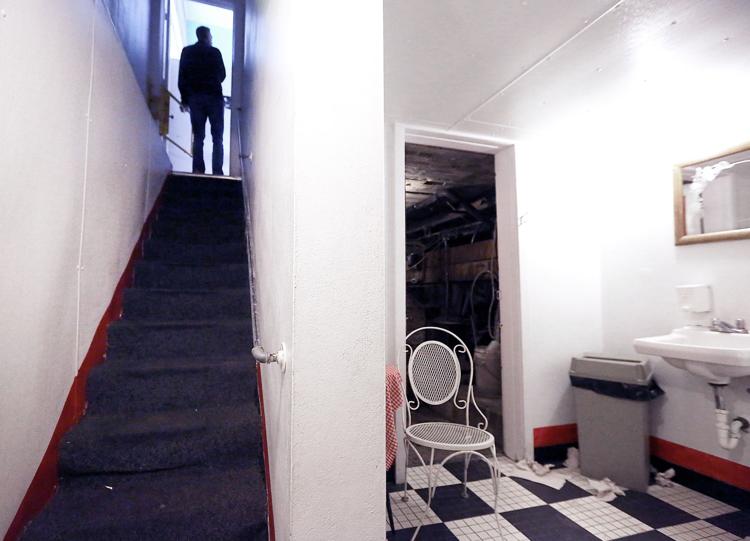 Milbrath, who has looked at multiple locations, said a new site would require about a $200,000 to $250,000 investment but would likely have cheaper rent and, with new equipment, less expensive operating costs. He would like the new facility built to allow customers to watch ice cream production and have outdoor seating. It also would include bathrooms that would be accessible to all. The bathrooms in Luepke's building are in the basement, accessible only by steep, narrow steps because there is no elevator.
"People love Mullen's. I don't think they love the building," Milbrath said. "I was kind of sad (after the closing) but after you start realizing why you're leaving it really makes sense. It really does."
Barry Adams covers regional news for the Wisconsin State Journal. Send him ideas for On Wisconsin at 608-252-6148 or by email at badams@madison.com.