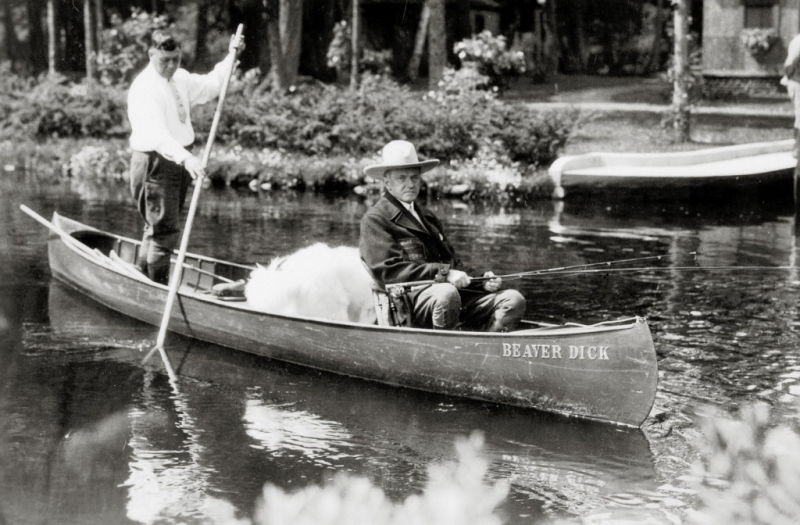 In 1928, President Calvin Coolidge moved the White House to northern Wisconsin for three months.
Coolidge and his wife were having health problems that spring and decided they'd profit from a summer away from the fetid quagmires of Washington. When he announced that he planned to spend three months at Cedar Island Lodge in Brule, Wis., local residents began frantic preparations.
They built a new railroad depot in the forest near the resort and strung telephone and telegraph lines to it. Roads were re-graded, an airport was built, and soldiers were dispatched from Minnesota's Fort Snelling. A presidential office was set up inside Superior High School and the city was draped in red, white and blue lights.
Crowds turned out to meet the president when he arrived on June 15 and followed him until he departed on Sept. 11. He seemed embarrassed by all the special attention. He'd grown up in a small Vermont town and was known for being honest, hard-working, and down-to-earth.
Instead of going to one of Superior's more grandiose churches, Coolidge attended services in a small whitewashed building at Brule. The pastor there was a 70-year-old blind lay preacher named John Taylor who emphasized plain living and high thinking. The president usually dropped a tightly folded bill into the collection plate.
Coolidge avoided not only the limelight but also the office. He spent most of his days fishing, and his biggest policy decision that summer appears to have been whether to use worms or dry flies.
Be the first to know
Get local news delivered to your inbox!