WAUNAKEE — The newest brewery in Wisconsin has a familiar feel.
Like the gleaming $11 million Wisconsin Brewing Co. brewery that opened in the fall of 2013 in Verona, Octopi Brewing Co. features state-of-the-art equipment, an experienced management and brewing team, and is located in one of the county's fastest-growing communities.
But Octopi's business plan sets it apart from WBC — and most other breweries in the state.
The $5 million brewery, which has its sights set on producing 13,000 barrels of beer in its first 12 months, will primarily make beer for other companies.
About 15 percent of the production will be under Octopi's own label, 3rd Sign Brewery. The bulk of the rest will be for other companies that either don't have a brewing facility or for brewers that have limited production capabilities.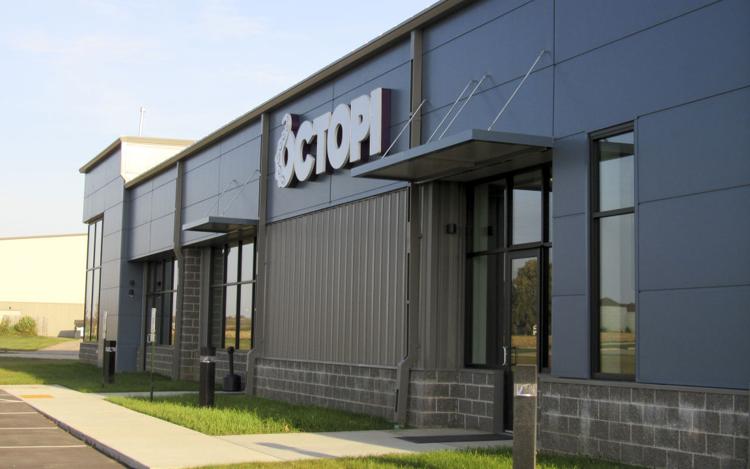 "Brewing is hampered by the need for overcapitalization to get started, and this will help good brands and good beer get off the ground and prove their concepts and recipes before they have to go to the bank for money," said Peter Gentry, who in 2012 founded One Barrel Brewing Co. in Madison.
"It really helps a small business grow without that initial capital cost."
Gentry produced 200 barrels in 2013 at his small brewery at 2001 Atwood Ave.
In July, he began brewing at House of Brews, 4539 Helgesen Drive, a move that will help push his production over 1,000 barrels.
Gentry, like many small brewers, distributes his product in a geographical area close to his brewery. Brewing at another facility will allow him to increase his reach to other markets, like the Fox Valley, he said.
Wisconsin is home to some of the Midwest's largest companies that brew on contract. They include Minhas Craft Brewery in Monroe, City Brewing in La Crosse and Stevens Point Brewery, which produces some of the brands for Capital Brewery in Middleton.
Octopi's niche will be focused on "high-end" beer in smaller batches than what is required at the larger brewing companies, said Isaac Showaki, Octopi's founder and co-founder of 5 Rabbit Cerveceria in Chicago in 2011.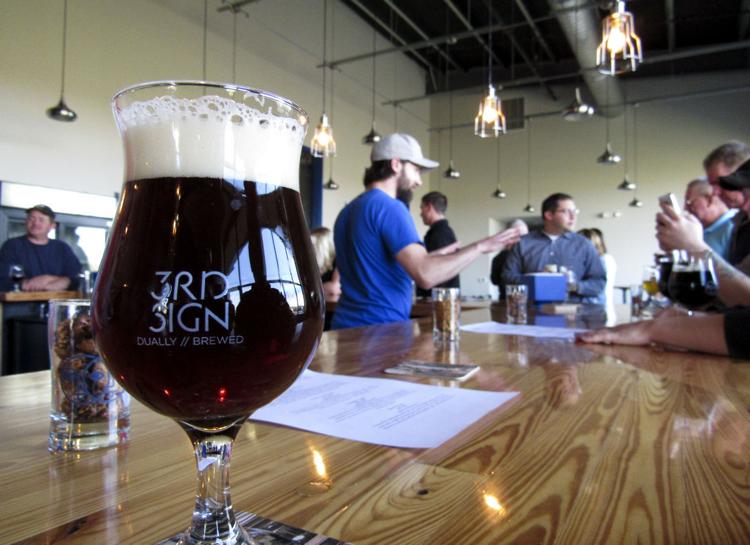 Minimum contracts at Octopi will be for 1,500 barrels brewed on the brewery's 50-barrel system. With more fermentation tanks, the 18,000-square-foot brewery with a 1,600-square-foot tasting room will have a capacity to make 65,000 barrels a year.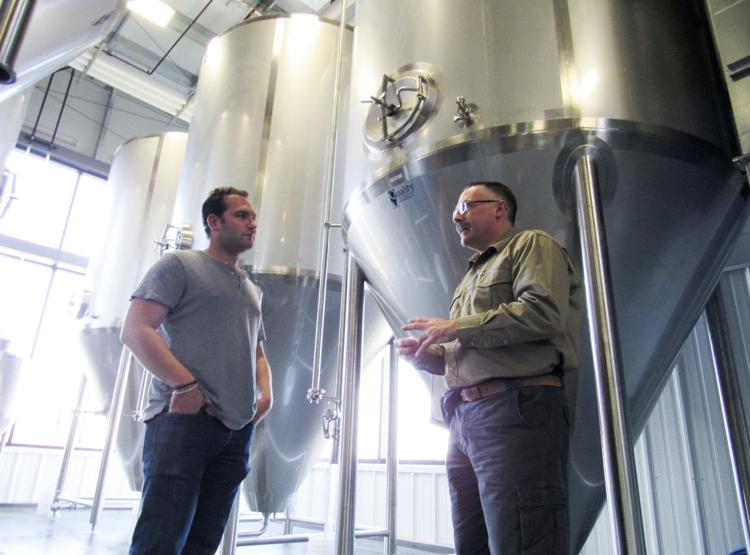 The brewery is located at 1131 Uniek Drive, across from The Ice Pond indoor skating rink, and began making beer about two weeks ago.
Showaki tapped his first keg, a Madagascar Vanilla Mild Ale, on Monday and on Saturday opened his tasting room to the public.
"I'm extremely excited," Showaki said as he stood on the floor of his brewery. "It's been a lot of hard work the past two years, but we're ready to roll and to start making really good beer for our clients and for our own brand."
Showaki's brewery is designed to capture the explosive growth of the craft beer industry that continues to eat away at market share dominated by national and international beer companies.
In 2014, overall beer production grew by 0.5 percent to 197 million barrels but craft beer production grew 17.6 percent to 21 million barrels. Sales of craft beer topped $19.6 billion, a 22-percent increase over 2013, according to the Colorado-based Brewers Association.
Locally, the addition of Octopi to the market is just the latest in a string of multi-million-dollar brewing facilities to be built in the past eight years. Those include the $21 million New Glarus Brewing Co. in 2007, an $8 million, 45,000-square-foot brewery for Ale Asylum near the Dane County Regional Airport and the WBC facility in Verona, which announced this month that it would brew Old Tankard Ale under contract for San Antonio-based Pabst Brewing Co.
Dane County is dotted with brewpubs including Hop Haus Brewing Co., which opened in June in Verona, and Parched Eagle, 5440 Willow Road, located along Highway M north of Middleton.
Lone Girl Brewing Co. is building a brewpub in downtown Waunakee, and the former Lane Bakery site on Park Street in Madison will be home to Rockhound Brewing Co.
Rod Ripley, owner of Lucky's Bar & Grille, has announced a plan to create Lucky's 1313 Brew Pub and banquet facility on the site of the former Foreign Car Specialists on Regent Street.
Some of those could be potential Octopi customers.
The facility is equipped with the latest brewing technology. It includes a $25,000 water filtration system designed to remove chlorine and calcium prior to the brewing process and a $100,000 wastewater treatment system that will reduce the impact on the village's sewage plant.
Showaki has also spent $100,000 on a centrifuge system that can clarify 60 barrels of beer an hour.
Floor drains line the production facility to better capture wastewater. The brewery is fully automated, with brewing controlled by computer touch screens, and features a $1 million bottling line that can fill 9,000 12-ounce bottles an hour.
The brewery also has an X-ray machine designed by KHS Filling & Packaging in Waukesha that inspects each bottle prior to shipment. The machine checks not only for proper volume but also bad caps and for any metal particulates in the beer.
"First and foremost, we're a contract brewery so we want to have quality beers out there," Showaki said. "This will help us make sure every single bottle that leaves the facility is checked ... so there's not a single bad bottle on the market."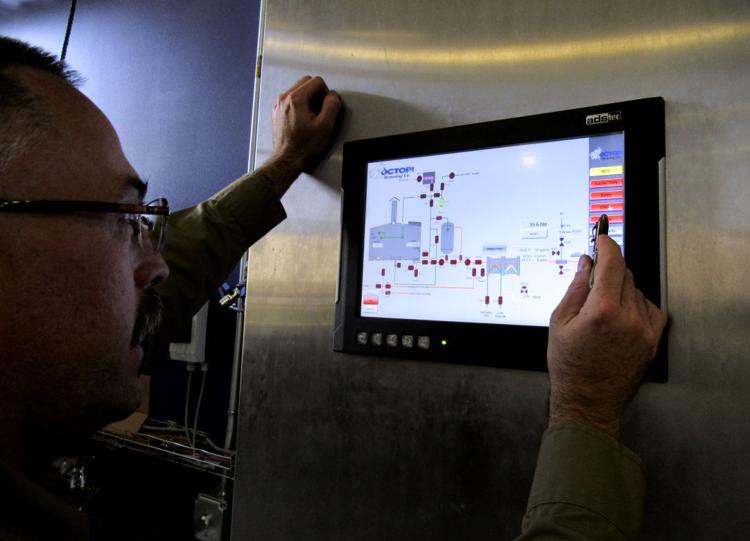 Showaki's brewmaster is Mike Krause, the former brewmaster at O'so Brewing Co. in Plover, who helped create the brewery's popular porter, Night Train (recently renamed Night Rain).
During Krause's eight-year tenure at Os'o, the brewery's annual production grew from 350 barrels to 7,000.
Krause knows there's a bit more pressure to perform at Octopi since much of his work will be following the recipes of other beer companies.
"It's right in line where I had been growing with Os'o," Krause, a Beaver Dam native, said of his move to Octopi.
"If we're expecting clients to pay us ... I want to be able to set the standards here that (our clients) expect. It's about attention to detail."