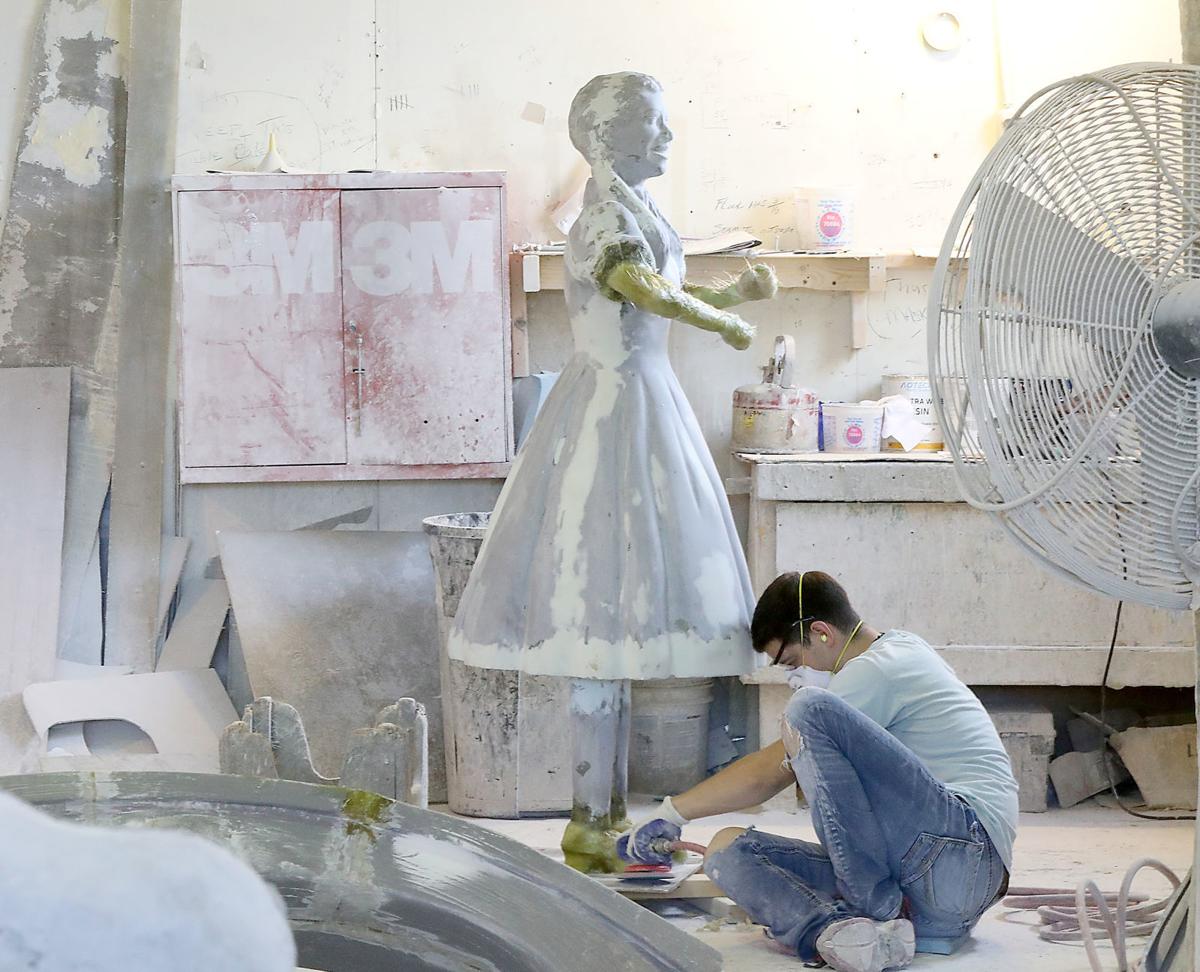 OCONOMOWOC — The former National Guard Armory next to Roosevelt Park has been home to the Oconomowoc Historical Society & Museum for nearly three decades.
This is where there are displays about Summit Bank, incorporated in 1859, one of the state's oldest financial institutions. Other exhibits include the Wilkinson Clinic, which was founded in 1893 on North Main Street; the Rockwell & Randall General Store, which opened in 1854 on North Lake Road; and the Harold Peck Mansion, constructed in 1882 on the shore of Lac La Belle.
The flying monkeys that hang from the ceiling of the museum tell a different part of this city's history.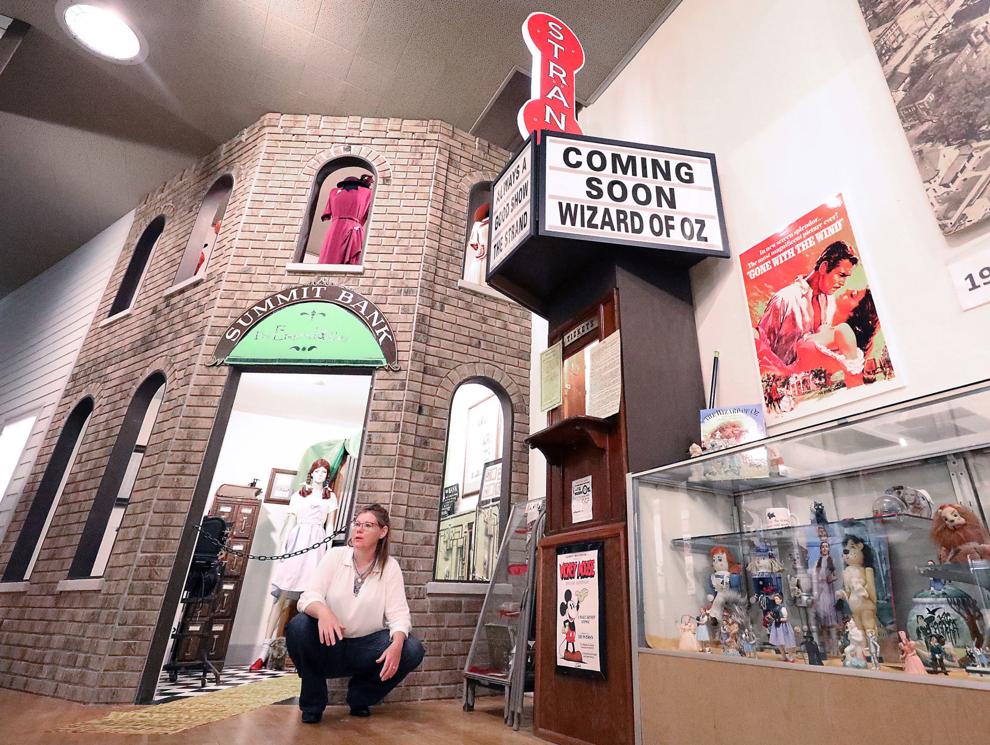 So does Glinda the Good Witch, who has a perch above the museum's Wilkinson Clinic display; the Scarecrow, who sits among farm tools; and Dorothy, who stands before a teller window in the Summit Bank display — only the teller is Oscar Zoroaster Phadrig Isaac Norman Henkle Emmannuel Ambroise Diggs, more commonly known as the Wizard of Oz.
"This is one of my favorites," said Barb Eigenberger, a researcher at the museum as she pulled a vintage copy of L. Frank Baum's book "The New Wizard of Oz" out of a museum display. "This is one (from the archives) that we didn't really realize we had."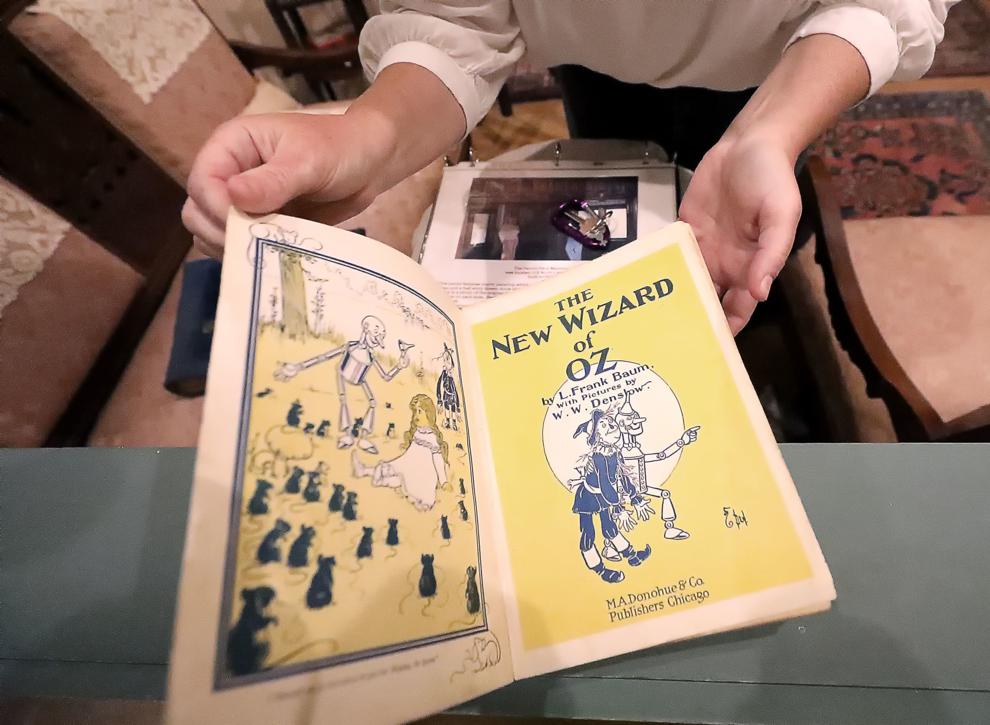 Waukesha celebrates guitar maker Les Paul, Monroe has its cheese, Racine its kringle and Mercer in far northern Wisconsin the loon. The Sun Prairie Sweet Corn Festival begins later this week, and on Labor Day weekend visitors to Prairie du Sac will throw dried cow pies for distance.
Oconomowoc has laid claim to the Wizard of Oz, even though this Waukesha County community of lake homes, an abandoned ski hill and the Kiltie Drive-In is far removed from Kansas and Meinhardt Raabe, who played the Munchkin coroner and grew up in nearby Watertown.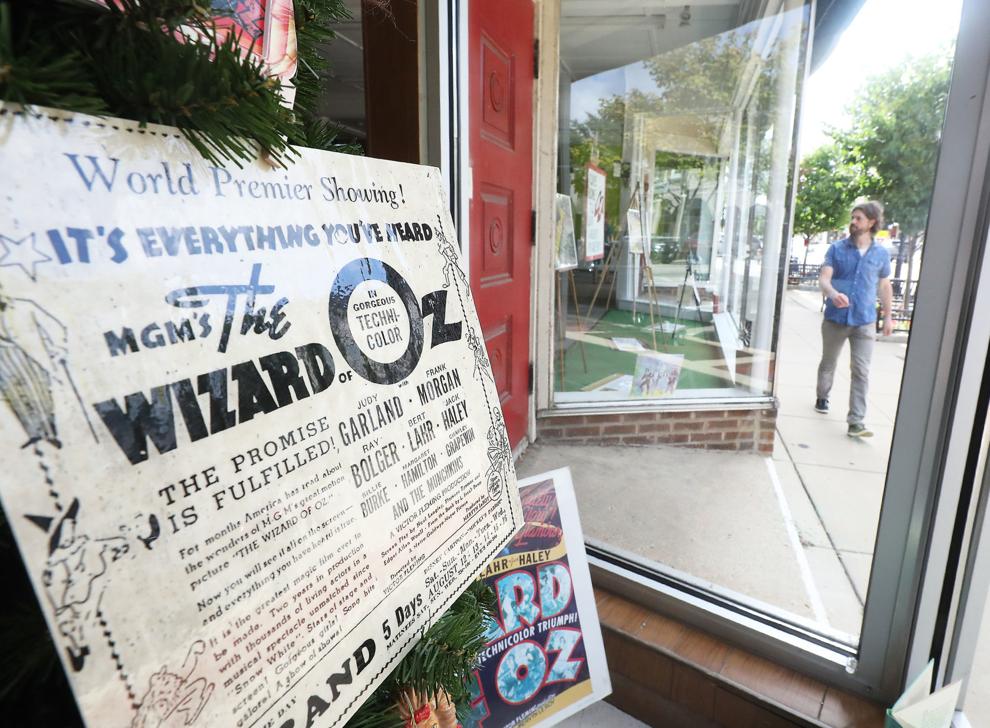 In 1939, Oconomowoc's Strand Theater was one of the first in the country to show the movie based on Baum's book "The Wonderful Wizard of Oz," published in 1900. It's unclear why Oconomowoc got a sneak peek at the movie, although one theory is that it was because of Herbert Stothart. He was a Milwaukee native who wrote the musical score for the movie and had a cottage on nearby Okauchee Lake.
"The Wizard of Oz," advertised in the local paper in 1939 as being "in gorgeous Techni-Color" and "the greatest magic film ever to be made," played at the Strand a day after it showed at Kenosha's Gateway Theatre and a theater in Massachusetts. This was all before the movie's official premiere on Aug. 18 at Grauman's Chinese Theatre in Hollywood. And while Kenosha has done little to recognize the movie, Oconomowoc officials are going all in on its unlikely history here.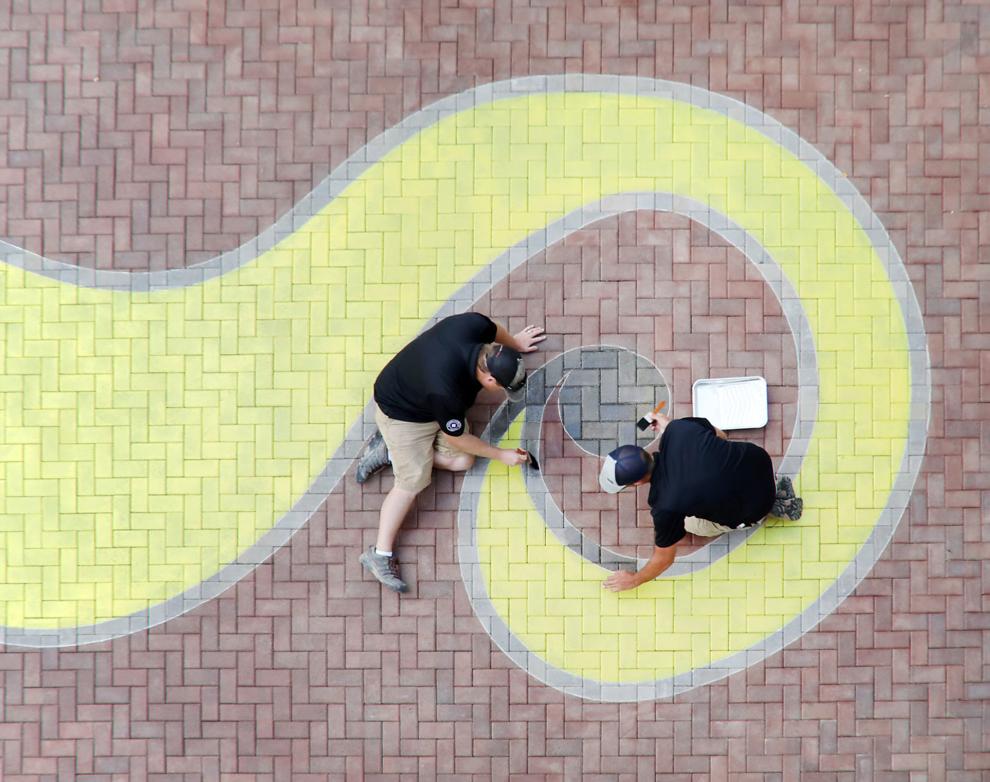 On Thursday, East Wisconsin Avenue in Oconomowoc's downtown will be shut down to motor vehicle traffic as thousands break out their lawn chairs to take in a dusk showing of the iconic movie on a 45-foot-wide movie screen. The event is part of the city's Moonlit Movies series, which debuted in 2005 and has brought three or four outdoor movies a year to Fowler Park and once a year to the city's main drag. The first showing of "The Wizard of Oz" was in 2009 for its 70th anniversary. It was shown again in 2014 for the 75th.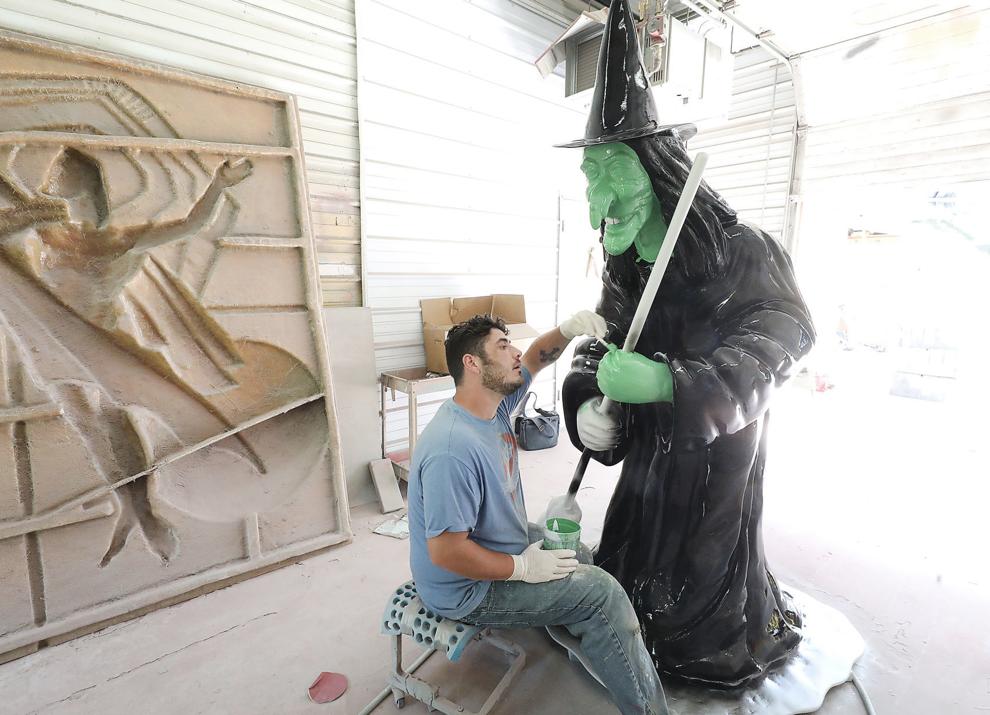 But what's new to this year's festivities is a permanent display of Oz statues and a yellow brick road that officials hope will draw year-round visitors armed with smartphones and Instagram, Twitter, Facebook and Snapchat accounts.
"'Wizard of Oz' is something people can really rally around," said Bob Duffy, Oconomowoc's economic development director. "Even eight years ago, (downtown) wasn't a place people were considering a destination. Today, it's a little bit different."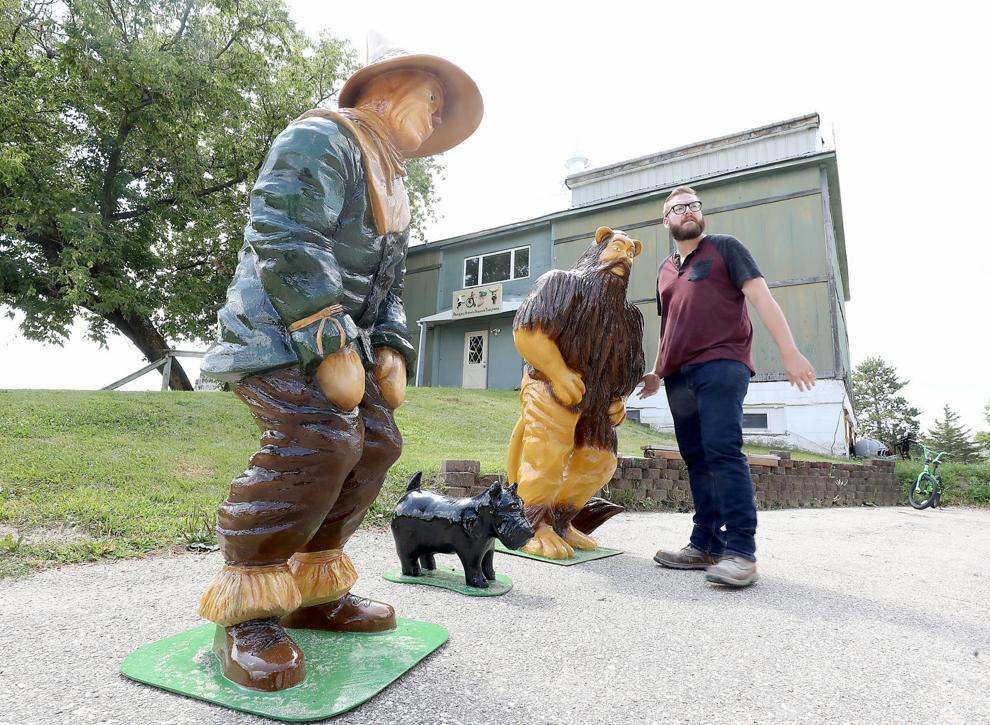 The Strand closed in 1953 and has since been razed, but millions of dollars have been pumped into the city's downtown in the last five years with a mix of public and private projects. They include $80 million worth of condominiums, a boardwalk, better parking lots and a village green. Historic buildings are being restored, and even though May Garden Center has moved out of the downtown after more than 70 years, it's being replaced with a brewpub.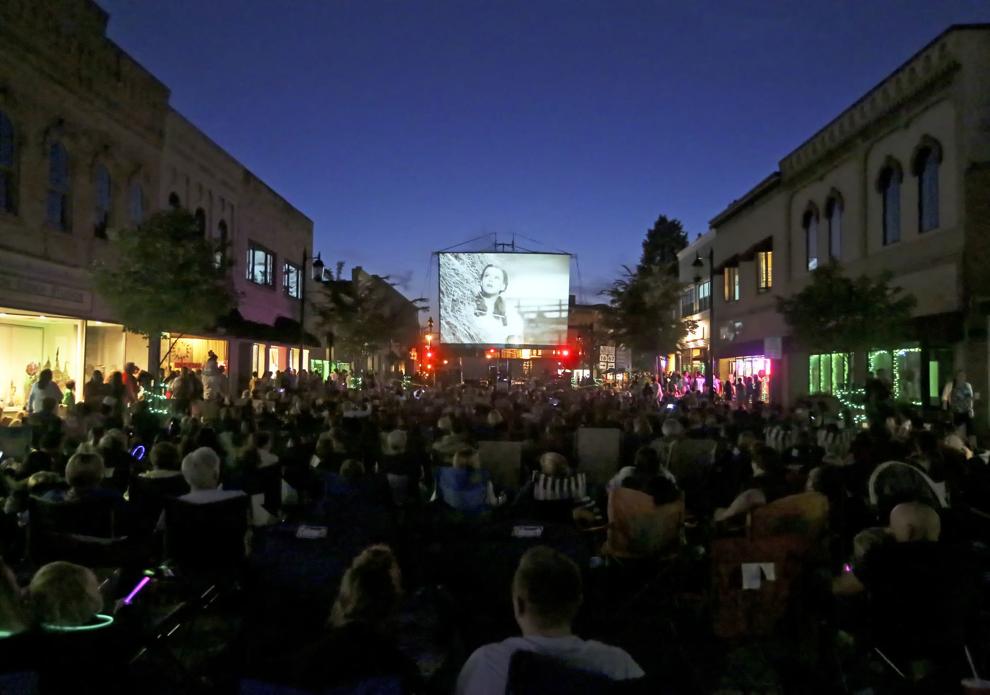 The $28,000 worth of colorful fiberglass Oz statues were paid for through fundraisers and are set to be installed in a public plaza this week next to City Hall. They portray Dorothy and Toto, Tin Man, Scarecrow and the Cowardly Lion. A yellow brick road has been painted on the patio bricks, while the Wicked Witch of the West will loom in the background. The Wizard of Oz will take up residence on the sidewalk next to a 3-foot-tall granite monument that tells the story of the movie playing here 80 years ago.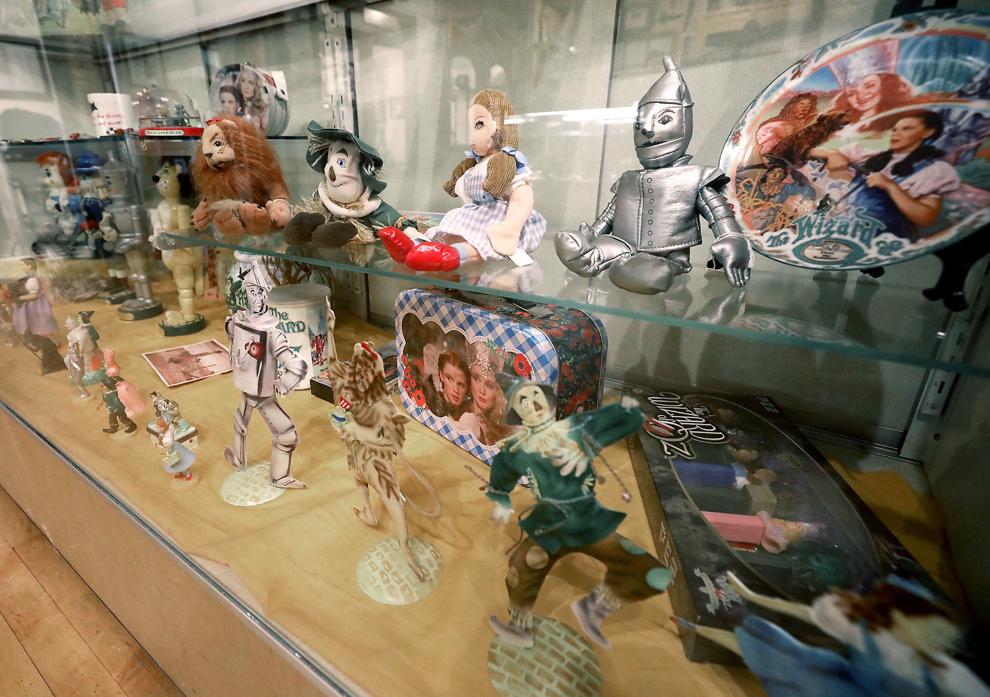 The idea for the Oz statues came from Duffy, who got a close-up view of some of the Bucky on Parade statues in 2018 that graced Madison and were manufactured at F.A.S.T. Corp. in Sparta. Duffy began talking to the owners of F.A.S.T. — which stands for Fiberglass, Animals, Shapes & Trademarks — and learned that in the vast outdoor archives of the company, amid the molds of giant ice cream cones, fish and elephants, were molds used more than 20 years ago to make "Wizard of Oz" characters for an amusement park in Kentucky. That led to Duffy speaking with tourism and other officials in his city, who suggested reaching out to the community to fund the project both in cash and through in-kind donations for work on the plaza.
"There's been a lot of people who have been very passionate about this thing happening," Duffy said.
But the pressure was on in Sparta last week for F.A.S.T. to get the statues done. On Tuesday, Scarecrow, Toto and the Cowardly Lion were completed, but the Tin Man still needed modifications, the Wizard had yet to be painted and Dorothy just had arms and feet created from scratch after they could not be found with the rest of her mold. The Wicked Witch of the West was also still being painted.
What is now F.A.S.T. was founded in the late 1960s or early 1970s and over the years has created animal slides and statues, roadside attractions and in 1978 made the 145-foot-long muskie at the World's Freshwater Fishing Hall of Fame. The company also made the moose that graces delivery vehicles for Moosejaw Pizza & Dells Brewing Co. in Wisconsin Dells.
"We definitely enjoy being a good corporate citizen of Wisconsin," said Dean Weber, sales manager at F.A.S.T. "Local projects are definitely dear to our heart. We haven't built any Oz-related characters for quite some time, so it was an exciting prospect."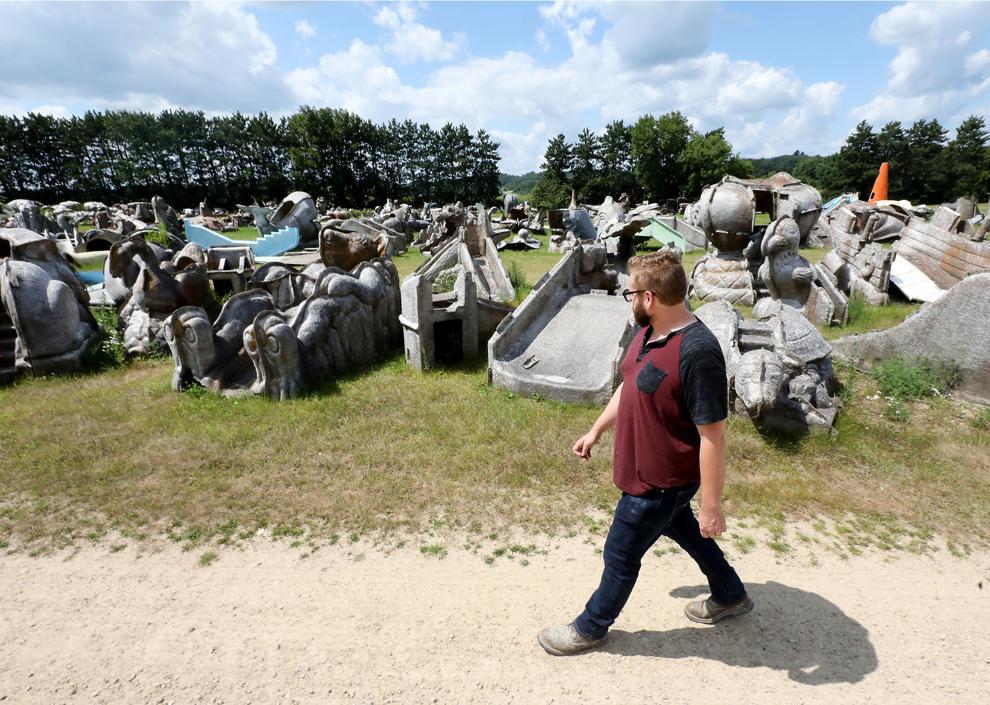 Wisconsin has scores of sites that are popular with the selfie crowd. Milwaukee has its Bronze Fonz statue that commemorates Henry Winkler's character in the 1970s television show "Happy Days," set in Milwaukee. Others include Lambeau Field in Green Bay, Devil's Lake near Baraboo, Door County's Cave Point, the state Capitol and, for a few weeks out of the year, the sunflowers at Pope Farm Park just west of Madison. Oconomowoc's version of Oz is now on that list.
"This is about bringing people together and serving our community," said Lorena Luke, one of the Moonlit Movies coordinators.
"It's really cool to see such a buzz downtown. A lot of downtowns aren't flourishing and ours is flourishing and just keeps getting better and better. We're very lucky."
Barry Adams covers regional news for the Wisconsin State Journal. Send him ideas for On Wisconsin at 608-252-6148 or by email at badams@madison.com.