BRODHEAD — Ami Eckard-Lee lived five years in rural Brodhead before a Madison friend told her about vintage plane fly-in events held annually at the grass airfield nearby. One flight in a vintage plane, and Eckard-Lee understood the draw.
"Oh, it's magical," said Eckard-Lee, 22. "It's like flying right into 1930. Once you're in the air, it's just the sky and the distant green of the earth; your voice gets snatched by the wind, and the engine roars and throbs like a living thing.
"I usually laugh out loud with delight. I know it sounds silly, but really, it's like riding a time-traveling motorcycle into the clouds. There's nothing like it in the world."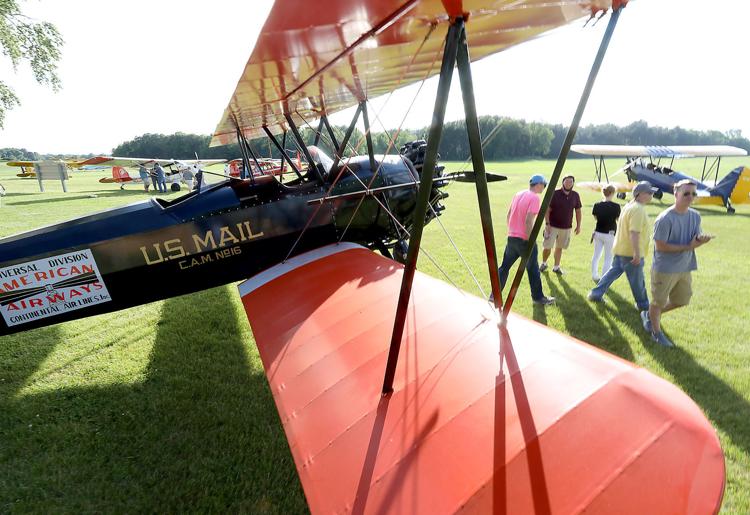 Brodhead Airport's old-time airstrips have for decades drawn antique and home-built airplane enthusiasts whose "tail-dragger" craft actually handle better on unpaved surfaces. One particular pioneer of 1920s and 1930s-era airplane restoration here inspired an aviation museum effort. It's now about to consolidate from borrowed space in six hangars to a dedicated facility — just in time, since archival donations are pouring in.
"We've received large and small donations, everything from rare engines to magazines from 1913, and they've come from all over the country," said Eckard-Lee, now the staff archivist for the Kelch Aviation Museum.
The museum was the vision of Alfred and Lois Kelch, whose legacy established the Kelch Charitable Trust in 2000. Successful in business and a pioneer in vintage aviation preservation and restoration, Al Kelch was only 9 when Lindbergh crossed the Atlantic. The excitement helped spark his lifelong interest and gifts to aviation.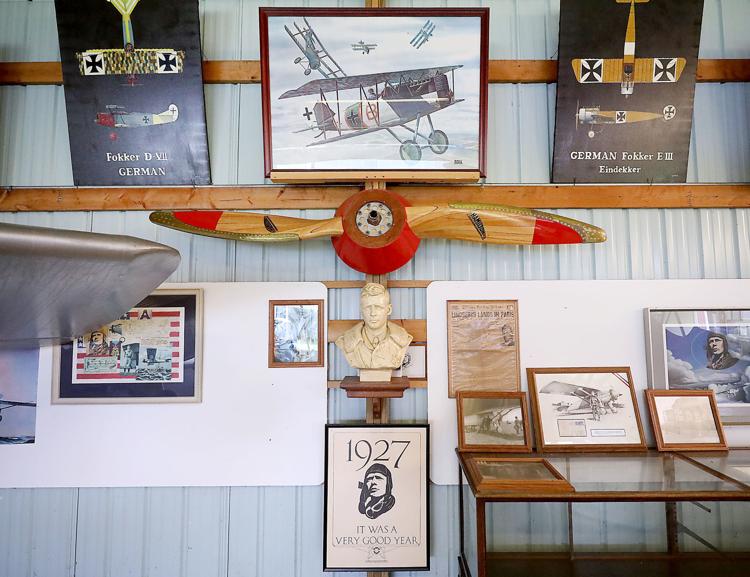 "There are plenty of aviation museums around; even several in the immediate area," said Pat Weeden, the museum's executive director.
"Kelch Aviation Museum has a very specific focus, though, concentrating on the 'Golden Age of Aviation,' or roughly the period between WWI and WWII. This is the era when most of the technological and engineering advances in aviation took place, mostly at the hands of the civilian aviation market."
The museum currently owns 12 vintage aircraft, with six more on long-term loan, he said. Almost all the planes look spotlessly new, and all but one are still flyable.
"Each one has a story," Weeden said, including the oldest airplane owned by American Airlines, a two-hole, three-seat biplane.
The museum also owns a plane Charles Lindbergh once flew for Robertson Aircraft Corp. Robertson was one of the primary sponsors of Lindbergh's Spirit of St. Louis flight across the Atlantic. Lindbergh flew airmail for Robertson before he got famous.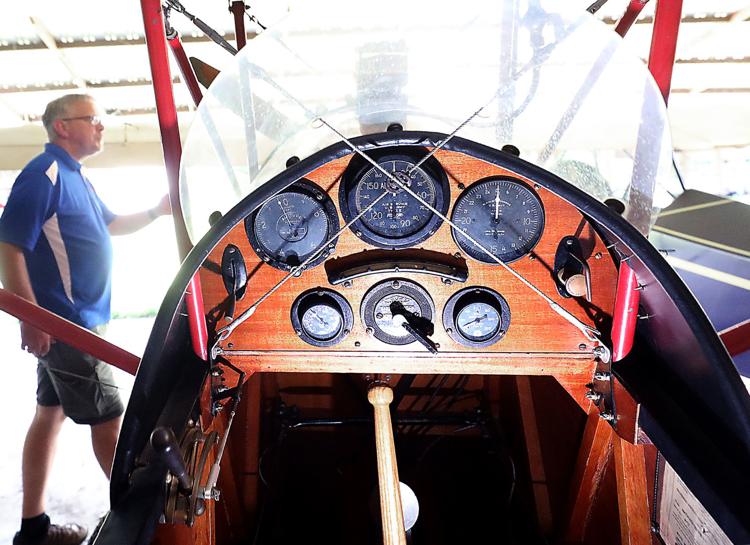 Lindbergh's non-stop solo flight from Long Island, New York, to Paris, France, in May 1927 — the world's first — ignited broad, passionate interest in air travel and was a key event in bringing aviation to the public, Weeden said.
In that era between the World Wars, ordinary people with builders' knowledge bought designs to construct their own planes. With materials from hardware stores and lumber yards, in barns, sheds and early hangars, a civilian aviation market took shape.
You have free articles remaining.
Register for more free articles
Stay logged in to skip the surveys
Weeden's father, Dick, was the first president of Hawk Aire Inc., whose shareholders own and operate the privately owned, public-use Brodhead Airport. Kelch Aviation Museum's vintage planes have shared the airport's space for years.
The new museum, to be built in two phases, will at last provide dedicated hangar space for the planes. A fellowship hall, library and archive will follow in the ongoing fund drive for a second phase.
"Vintage aircraft preservation is important, but it's only part of the story here," Weeden said. "Those people funding the museum are helping create an educational and learning facility that will help kids and young adults get a head start on a career in aviation, engineering or technology."
'Stepping back in time'
Groundbreaking on the new museum is scheduled for later this month and will coincide with the Brodhead Pietenpol Association's fly-in, which commemorates the 90th anniversary of Bernard Pietenpol's first flight using an airplane design many home-builders still follow.
The son of Dutch immigrants, Pietenpol, with only an eighth-grade education, built more than 20 airplanes at his Minnesota airfield. One of his work sites was an abandoned Lutheran church in Cherry Grove, Minnesota. Pietenpol's real business, however, turned out to be providing plans for his designs.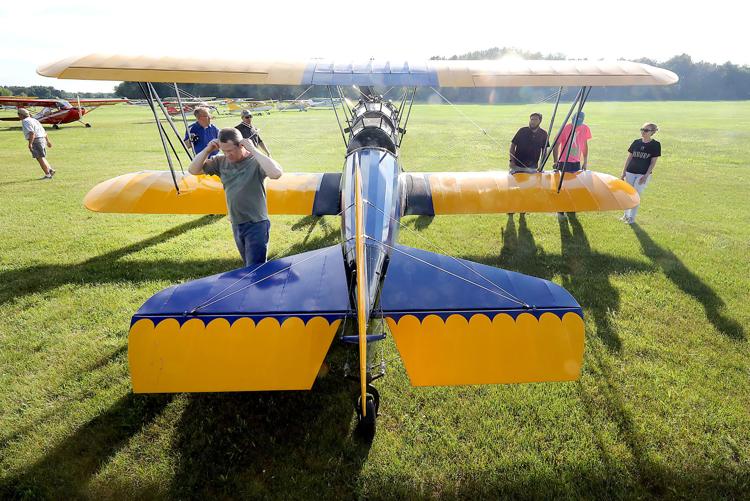 During the 1930s, he sold thousands of sets of plans to home-plane-builders all over the country and overseas. Aviation enthusiasts are still carefully building planes from those plans, sometimes in projects that take 10 years before the planes can be safely aloft.
The airport is also hosting a "flying hamburger social" Aug. 21. The event runs from 5 to 7 p.m. so some of the old planes that have no lights can make it back home before dark.
The fly-ins, Eckard-Lee said, are like "stepping back in time."
"The sky was a beautiful lavender, and you could see the plane practically hovering over the field," she mused about what those early years of flight must have been like. "His engine was putt-putting, but the pilot cut down his engine enough (so) everyone on the ground could hear him. '23 skidoo!' he yelled out of the plane, then revved up and soared off."
A brassy way of telling someone to go away in the 1920s, a language out of the past that still feels right at home here.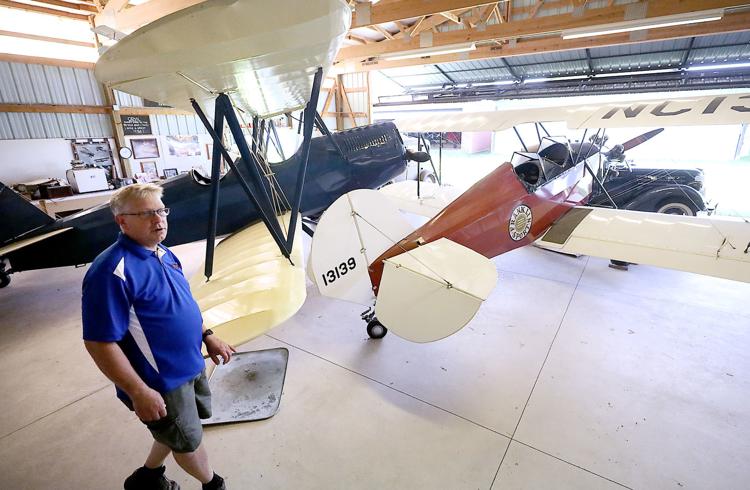 "Oh, it's magical. It's like flying right into 1930." Ami Eckard-Lee, staff archivist for the Kelch Aviation Museum