FENNIMORE — Emily Kansaka was positioned over a gas range learning the finer points of making a poached egg while in another room Gage Cabrera was getting acquainted with circuit boards.
Aaron Holverson was teaching his students, camped in front of large monitors, how to design complex computer networks. The job has been made a little easier thanks to a new $300,000 data center filled with racks of air-conditioned servers that allows his students at Southwest Wisconsin Technical College to experiment with their projects without dire consequences.
"This gives students, hands on, real world experience," said Holverson, an information technology instructor at the school since 2000. "Working with real equipment, as opposed to simulated equipment, it gives them confidence so when they actually get to go into the work world, when they do see this equipment, they're not intimidated by it. This is just part of the everyday things that we do here."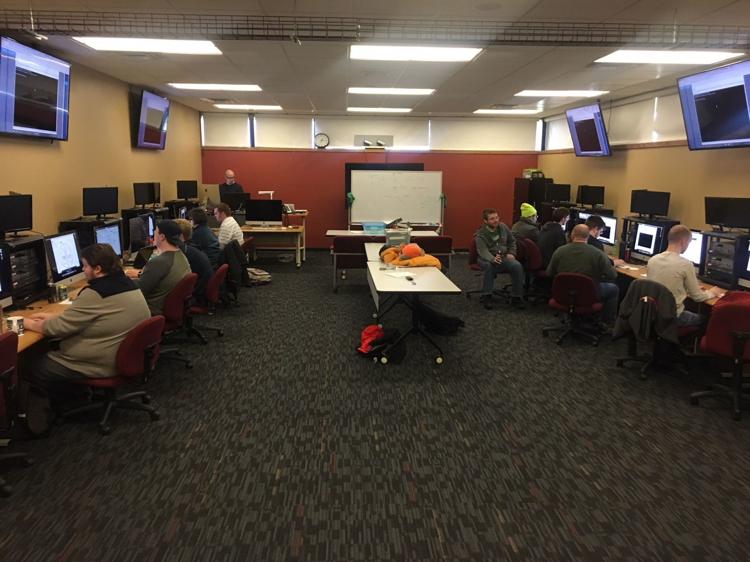 The school, with 1,350 students on a sprawling, multi-building campus on this city's east side, offers scores of classes in about 80 programs that include health care, agribusiness, cosmetology, graphics, web design and welding. There's a golf course management program, an automotive collision repair track and even a program to help farmers better manage their goat herds.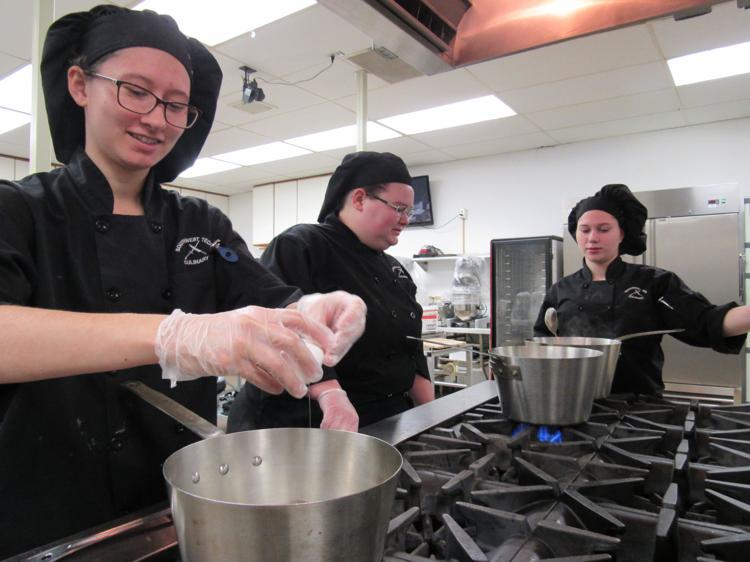 The efforts of the school in this Amish enclave have not gone unnoticed. In September, Forbes announced that Southwest Tech had made its list of the top 25 two-year technical schools in the country. The school came in 13th out of more than 700 schools based on post-graduate success, affordability, completion success and overall student experience.
But just as classes were starting on Thursday in this Grant County city of nearly 2,500 people, there was a recognition of another kind on the opposite end of the community at the intersection where Highway 61 heads north to Boscobel and Highway 18 shoots west and then northwest toward Prairie du Chien. This is where, on a brisk morning when the temperature was barely into the 30s, community leaders huddled inside the main entrance of Bender's Foods as Veronica Bender, 90, used a pair of over-sized scissors to cut the ribbon on a $5.8 million new store.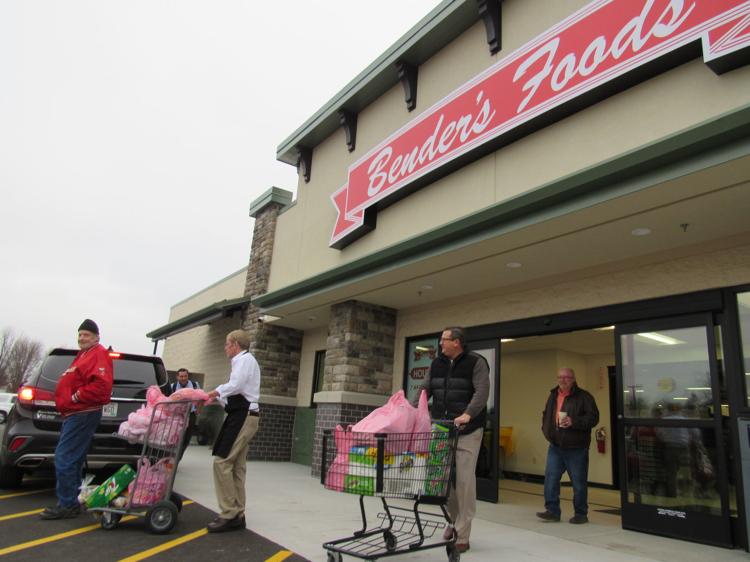 For years, it had been located across the street in a 9,000-square-foot building next door to the World of Variety. But the upgrade to 22,000-square-feet means more aisles, freezer and cooler doors, smoked meats, a popcorn station and a large grab-and-go section filled with prepared foods that have become a requisite for time-starved families.
The larger store also was needed to ensure its survival and to help keep this community whole.
Madison may be overrun with supermarkets and other food retailers, but in rural Wisconsin, the local grocer is not taken for granted.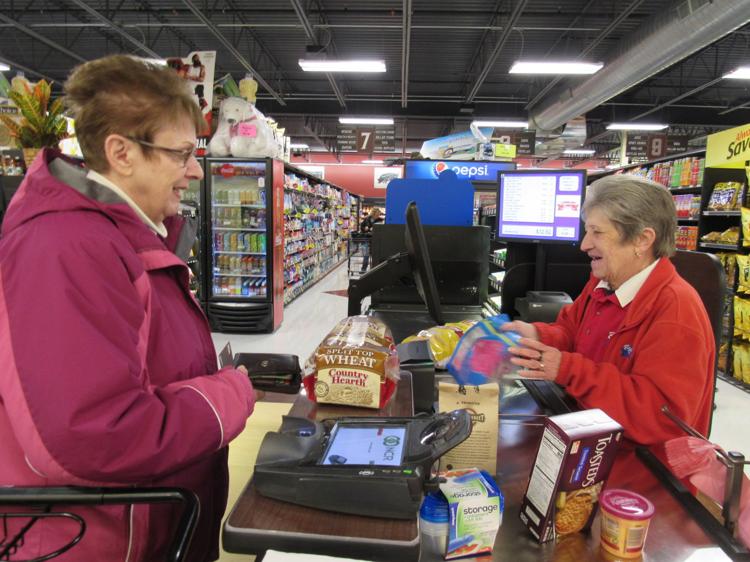 "We are so fortunate for this to have happened here in Fennimore," said Sheila Ruchti, president of the Fennimore Area Chamber of Commerce that has about 130 members. "Most small towns are losing their stores and when a small town loses its grocery store it loses its heart and soul. We are so lucky as a community that the Bender family would invest in our community."
Bender's, based in Bellevue, Iowa, has been in the grocery business for decades. The company opened its first store in 1986 in Denver, Iowa, built the Bellevue store in 1991, purchased the Fennimore store in 2002 and its store in Guttenburg, Iowa, in 2004. The company added a 17,000-square-foot store in Muscoda in 2017 when Festival Foods announced that it was buying Pierce's Markets in West Baraboo and Portage but not the Pierce's in Muscoda, a village of about 1,300 people northeast of Fennimore along the Wisconsin River.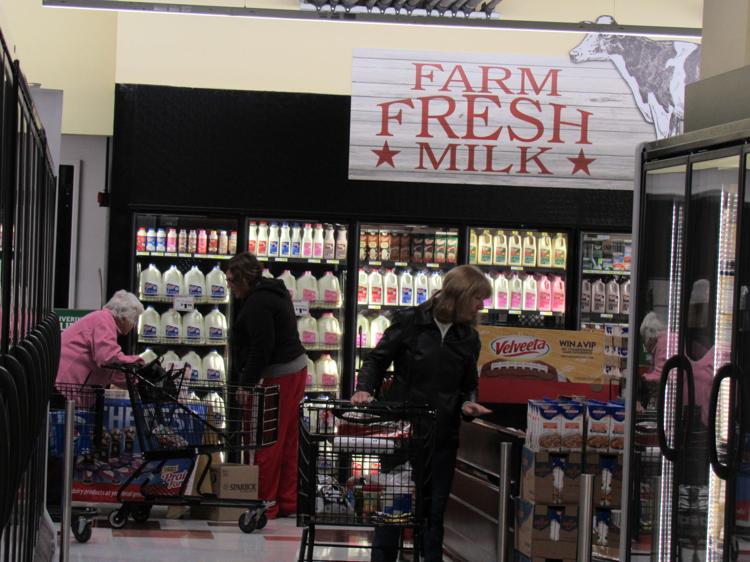 You have free articles remaining.
Register for more free articles
Stay logged in to skip the surveys
The Fennimore store, which opened in 1961, was Bender's smallest store, had employed about 45 people and was limited in what it could offer. Ground was broken on the new facility in the spring after a three-year process of market studies and financial negotiations that included work with the Fennimore Industrial & Economic Development Corporation, a $250,000 Community Development Investment Grant from the Wisconsin Economic Development Corporation and a $400,000 subsidy from the city in the form of a tax incremental financing district.
The store, which includes a branch of Boscobel-based Community First Bank, now has nearly 75 employees and on Thursday was buzzing with customers who sampled donuts, smoked brisket, breakfast pizza and popcorn as they shopped and became familiar with the store's layout.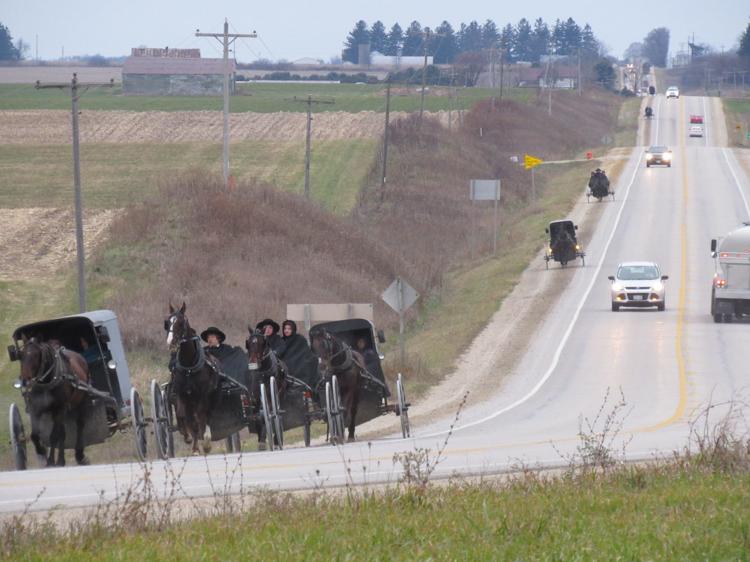 "We want to be here because we think it's a good market," said Randy Bender, president of the grocery company, as he leaned on a pallet stacked with 99-cent five-pound bags of flour and talked about why he purchased the former Fennimore Foods in 2002. "Our other stores are all on rivers so it cuts one side off. This is a four-sided community. I saw a great Amish community, those folks are great customers of ours. I saw Southwest Tech, I saw Rayovac, which are really good jobs and really good customers. Put all of that together and it's a really good market. It's a beautiful community."
Bender, 57, whose son, Jake Bender, 33, manages the Fennimore store, said he was originally going to install a growler station next to the deli to sell jugs of craft beer but instead added the popcorn department after seeing a display at a national grocers convention in Las Vegas. Popcorn, besides being fun and relatively healthy, he said, is new to his company but also caters to a wider customer base and has a high profit margin. However, to make the new store work and compete with Walmarts in Platteville and Prairie du Chien, Bender lowered his overall profit margins for the store in an effort to keep his prices on milk, frozen pizza, bananas, boxes of pasta and scores of other products lower.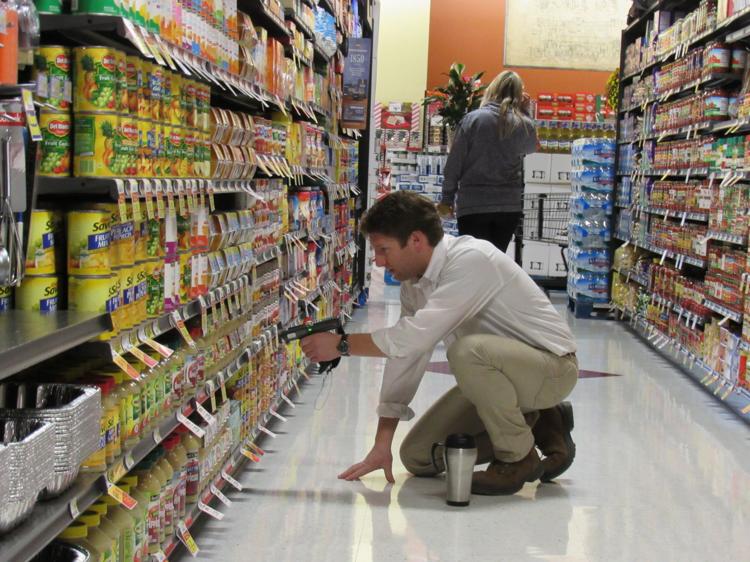 Every department in the store has been expanded including the frozen foods area that has swelled to 82 doors from 30 at the old store across the street. There's also rotisserie chicken and an expanded meat and produce section. Milk comes from Prairie Farms in Dubuque, Iowa, which sources some of its milk from cows on farms around Fennimore. Had the store not more than doubled in size with more modern amenities, it likely would have closed, the Benders said.
"The economy isn't in some magic box being pulled with levers in (Washington) D.C. and New York," said Jake Bender. "Where people spend their money matters and it's a big deal for local schools, the local government, the local tax base. It's a huge loss when a town loses its store."
"I get calls or emails at least once a month from communities without grocery stores," Randy Bender said. "Not everybody's doing this. It's a big commitment."
But commerce in rural Wisconsin can be tenuous.
Rayovac's factory here employs about 300 people who make AA and AAA batteries but in January, Spectrum Brands Holdings, Rayovac's parent company, announced a plan to sell off its batteries and appliances unit to Energizer Holdings for $2 billion in cash, a deal approved by U.S. regulators in March. The sale is designed to produce $80 million to $100 million in savings after the first three years. And for now, the Fennimore plant appears to be unaffected, Fennimore city officials say.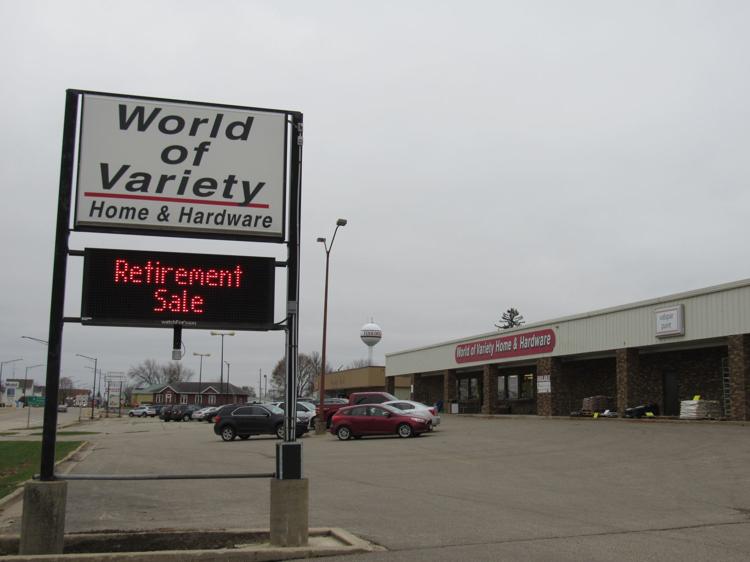 As for retail, Lincoln Avenue, Fennimore's main drag, is home to a Carr Valley Cheese store, Casey's General Store, Hartig Drug pharmacy, a thrift store, lumberyard, an American Bank, Kwik Trip and a few hair salons, among others. However, in September, Mike and Alice Mudler announced that they were closing their World of Variety store on the city's north side and next door to what is now the former Bender's Foods building. The 20,000-square-foot World of Variety has been a mainstay in the city since 1971. The building is for sale and city officials are trying to attract a hardware store. The former Bender's property has been leased, according to Randy Bender, but all he is allowed to say is that it's a national retailer who will move into the space in May.
Sherry Swim, who for 10 years owned the Cottage Baker in Fennimore's downtown before losing the bakery and coffee shop in 2015, said she's encouraged by the new Bender's store and the prospect for more businesses to fill what will soon be empty store fronts across the street.
"It's what we need to keep people in town," said Swim, 59, as she weighed a bulb of garlic in Bender's produce department. "This will allow people to shop locally. I'm hoping it will increase traffic in Fennimore."