CROSS PLAINS — This was the iPhone of the 1840s.
The revolutionary device transformed communication, but there were no apps that provided the latest weather information, held a full library of music or offered directions.
Its inventor became a household name and, just like today, the tap of a finger was a requisite.
Before there was Steve Jobs, a flip phone, fax machine or even a telephone connected to a landline, Samuel Morse brought us the telegraph.
And on Saturday, a small group of enthusiasts of the emoji-less technology set up shop along the third base line of a baseball field in Cross Plains' Baer Park to show off, and in many cases introduce for the first time, the favored communication method from a time when steam-powered passenger trains rolled across the state and Madison was home to less than 7,000 people.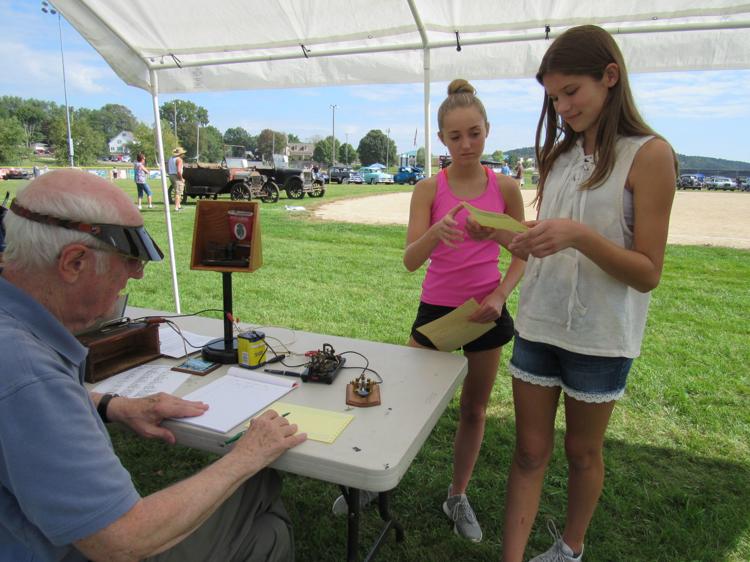 "It's not faster (than texting) but I actually think this might be more fun," said Lainie Riley, 13, of Cross Plains, perhaps one of the few teens in the country not consumed with a smartphone.
"I know it's a little more complicated but I personally don't like how everyone is so into technology."
Lainie was in the right place on Saturday and had plenty of analog company.
The 35th annual Hill & Valley Antique Auto & Americana Show featured a collection of Ford Model Ts, vintage Buicks and even a Lincoln Continental Mark VI that when new in 1980 had a price tag of $15,424. Some spun wool, shredded cabbage by hand to make sauerkraut and marveled at a monstrous steam engine that belched smoke and was brought in on a flatbed pulled by a semi-tractor.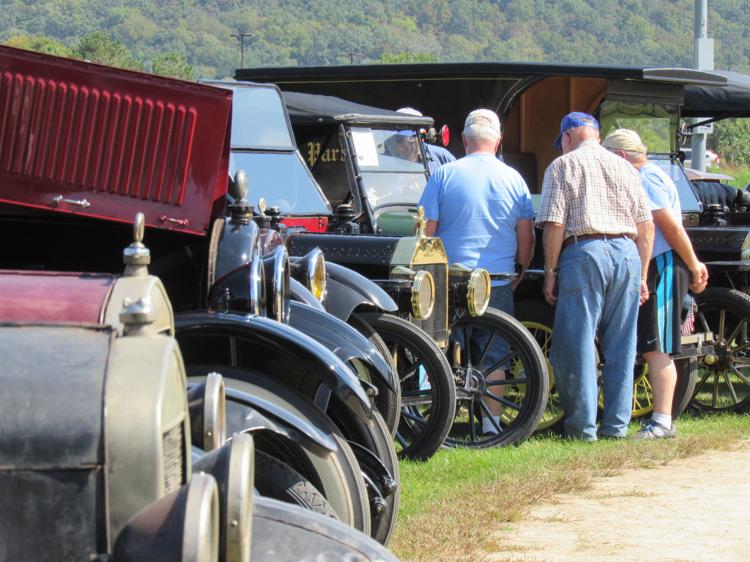 The show is a throwback. But thanks to the display by the Milwaukee-Madison chapter of the Morse Telegraph Club, the day became interactive with a working telegraph system. And although the two stations were just a few yards apart, it allowed visitors a chance to have their short messages sent and received and allowed some to try their fingers at tapping out dashes and dots instead of staring into an electronic screen and trying to type on a small, digital keyboard.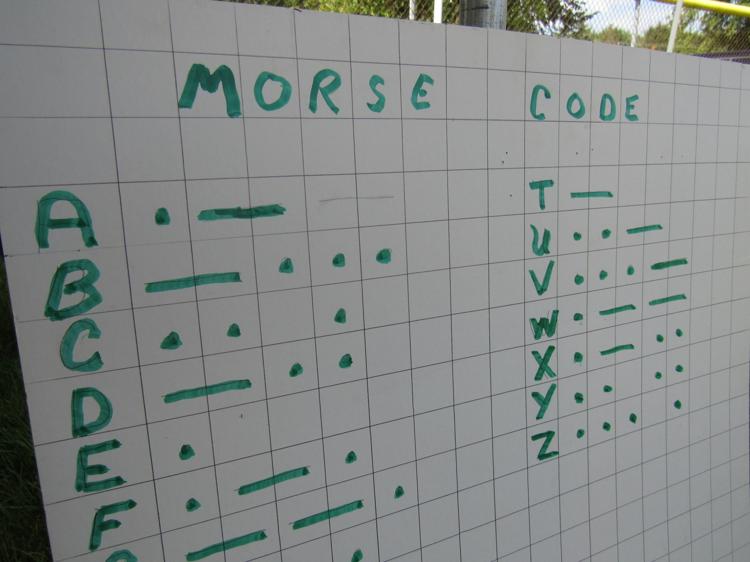 Karen Buick, 67, of Fort Atkinson, sent her boyfriend, Gary Overocker, 68, of Burlington, a simple, but meaningful, one-sentence message stating her love for Overocker.
"This is better than a text," Buick said. "It's perfect."
You have free articles remaining.
"Because this is an official Western Union document," Overocker added.
The telegraph dates to the 1830s in Europe with a system that used magnetic needles that could be pointed around a panel of letters and numbers by using an electric current. The system, developed by Sir William Cooke and Sir Charles Wheatstone, was quickly used for railroad signaling in Britain.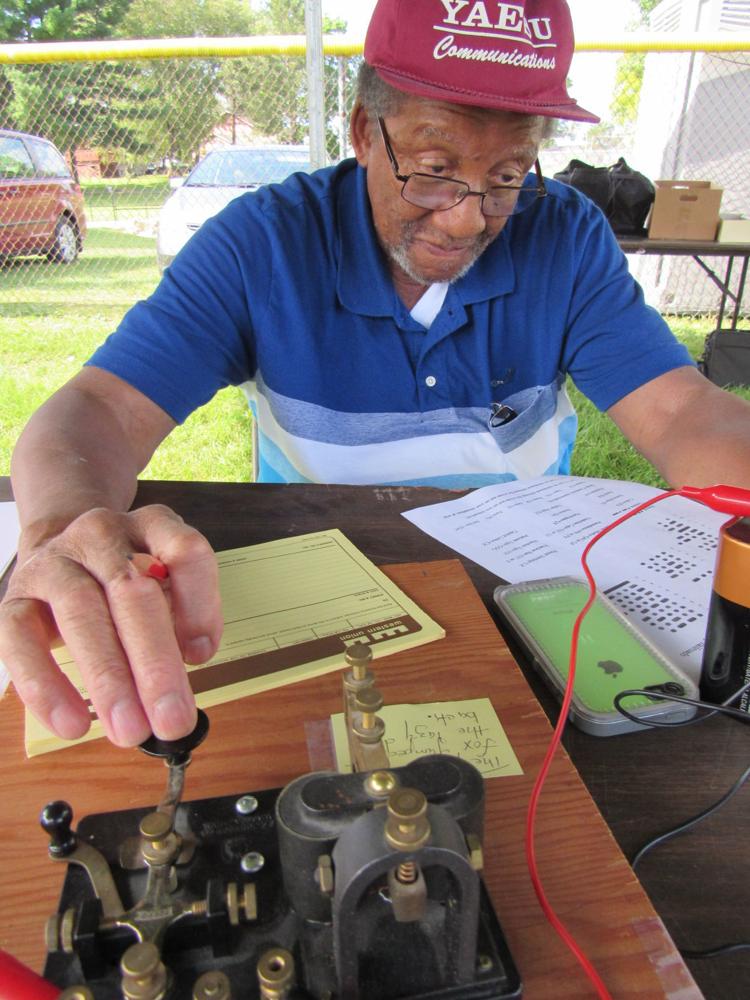 But at about the same time, Morse began experimenting with his own system in the U.S. In collaboration with Leonard Gale and Alfred Vail, Morse produced a single-circuit telegraph that worked by pushing the operator key down to complete the electric circuit of a battery. In 1843, Morse and Vail received funding from the U.S. government to test a system between Washington, D.C., and Baltimore and in May 1844, Morse sent Vail what is considered the first long-distance telegraph message in the U.S.: "What hath God wrought!"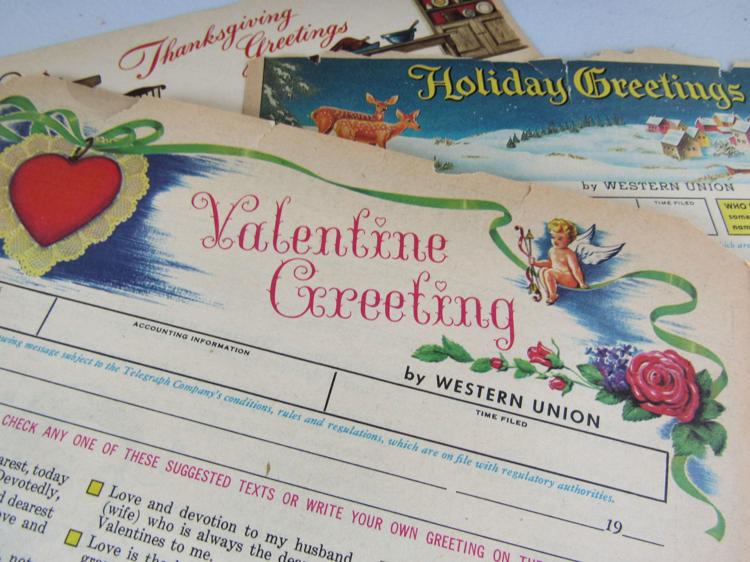 Telegraph systems spread across the country and by 1861 spread from the East Coast to the West Coast. The first permanent telegraph cable across the Atlantic Ocean was laid in 1866 and by 1940, there were 40 telegraph lines across the Atlantic. The telegraph was also a natural partner with railroads because it could use railroad right-of-ways to string wire and allowed railroad companies to better coordinate train movements.
"Virtually every town in the nation had a Western Union office," said Don Mahoney, 91, of Madison, who began working with the telegraph system in the early 1940s as a boy in North Dakota. "The local depot agent was the Western Union rep in that town. He not only copied and sent the telegrams but he also delivered them."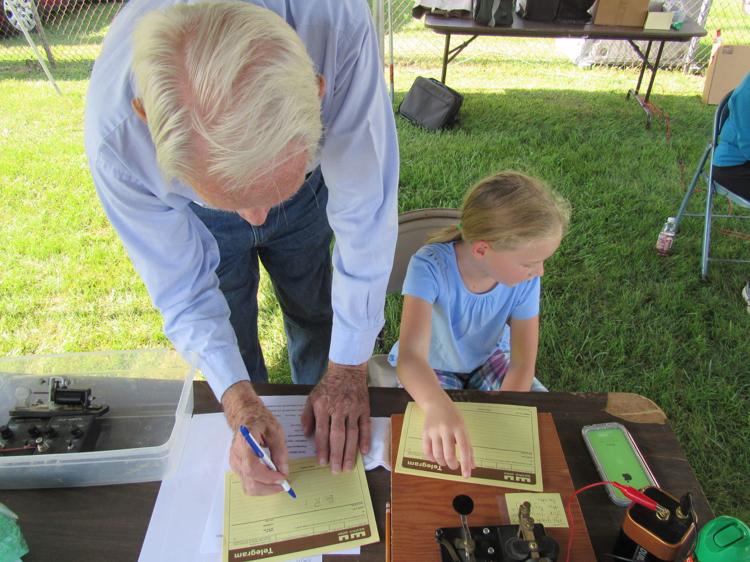 Mahoney, whose son Dave is the Dane County sheriff, was in sixth grade when, in 1939, his family moved to Benedict, North Dakota, where his father had taken a job as a railroad foreman. A few years later, the young Mahoney began doing chores for the depot agent, which introduced him to the telegraph. He later began working as a dispatcher, but after turning 17 he joined the U.S. Navy as a recruiter in Salt Lake City. He returned to North Dakota in the fall of 1946 and spent four years working in a dispatcher's office before being promoted to dispatcher in 1950, primarily dispatching trains, a position he held until 1960 when he changed careers and began working for American Family Insurance.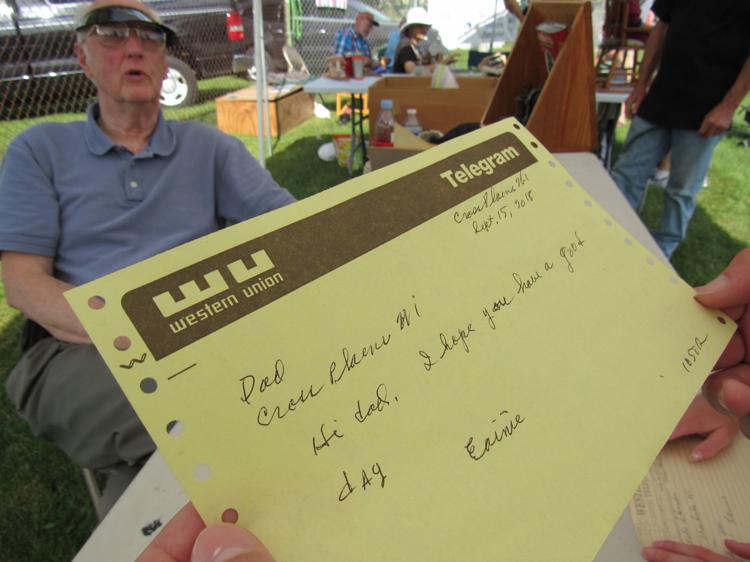 But as president of the local telegraph club, Mahoney and his members are trying to make sure that the telegraph and its role in American history isn't lost. The club has had working displays at the Badger Steam & Gas Engine Show in Baraboo and in May celebrated the 227th birthday of Morse with an exhibit in April at Spring Brook Golf Club in Wisconsin Dells. For over 40 years, the club has been setting up working telegraph displays each February at the Mad-City Model Railroad Show & Sale in Madison.
"It's like a magnet," Mahoney said of telegraph displays. "It draws people in. There's a fascination with it."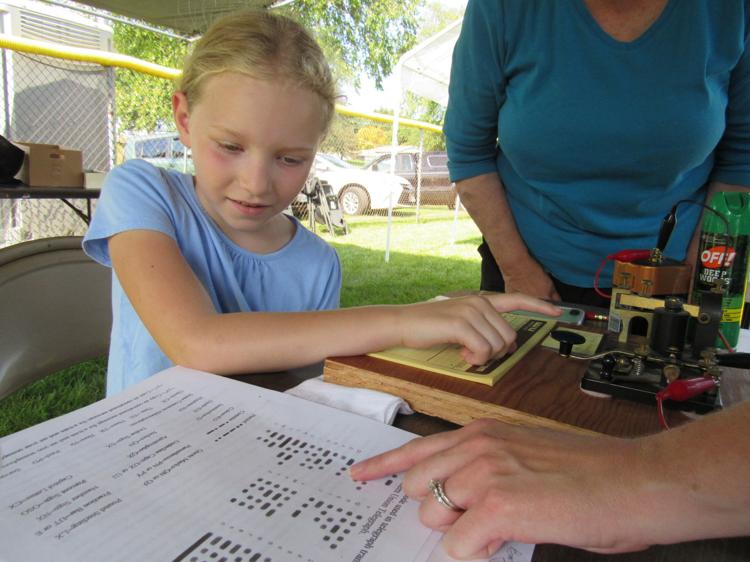 The Morse code used in U.S. telegraph systems, which were mostly gone by the early 1970s, has dots and dashes for each letter of the alphabet and for numbers. For example, an "E" is a single dot, an "R" is a dot-dash-dot, an "I" is two dots and an "N" is a dash followed by a dot.
Audrey Kuesel, 8, a third-grade student who lives in Cross Plains, had no experience with Morse code but sent a perfect message after just a few quick instructions from Mahoney. Looking to her left at a poster board with the alphabet and corresponding Morse code and using the index finger on her right hand, Audrey, who does not have a smartphone, quickly tapped out her mother's name.
"I think it's fun," said Audrey's mother, Erin Kuesel. "I think it's great for kids to see part of our history and part of our heritage. Everything is visual nowadays. It's neat that they get to experience this. They're just so used to instant gratification."