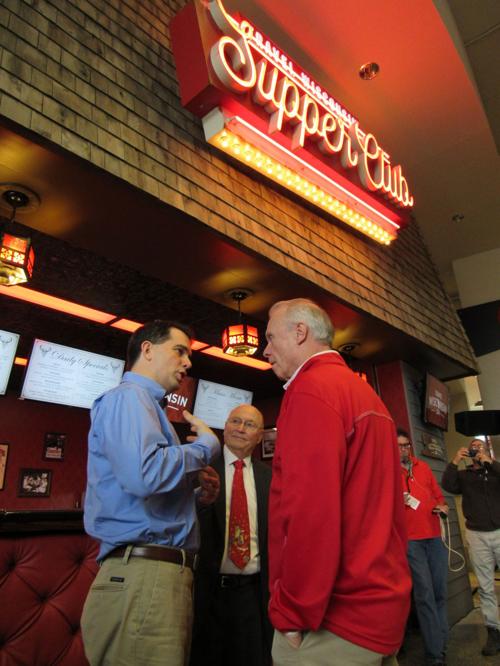 Muskie and walleye hang from the walls along with black and white photos and the rack from a six-point buck.
The menu includes pot roast, smoked salmon, onion rings and on Fridays, a fish fry.
The state's newest supper club lacks lazy Susans and brandy old fashioneds but could become a popular hangout even though the hours are spotty.
As part of a $200,000 marketing campaign, the state Department of Tourism unveiled Friday the Travel Wisconsin Supper Club at the Kohl Center in Madison.
The concession stand sticks out from other food spots at the arena with its reclaimed red oak countertop with red vinyl tufted upholstered front, cedar shake shingle roof, overhead mood lighting, and decorative ceiling panels. Tourism officials hope the concession stand, which will debut Saturday for the University of Wisconsin men's basketball game against Marquette, will be a long-term tenant.
"It's really about our brand, and our brand is fun," said Tourism Secretary Stephanie Klett as she chewed on a deep-fried cheese curd. "In advertising, we can't forget to advertise to our own folks. Fifty-one percent of our (tourists) are from Wisconsin, so we want to keep them here. It's important that we advertise in our own state."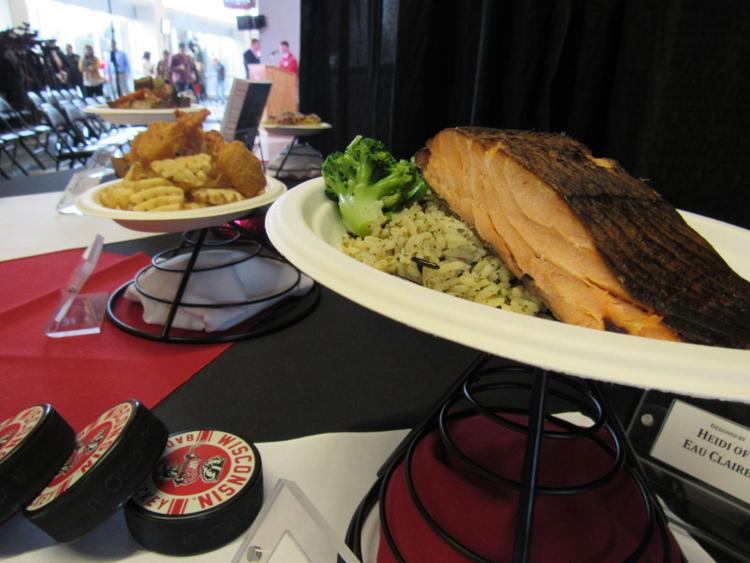 The stand, which underwent a $90,000 remodel, is located outside of Section 112 at Gate C and includes a neon sign outlined in small light bulbs. Another $110,000 is being spent on radio, social media and other advertising associated with the venue, said Lisa Marshall, a tourism spokeswoman.
You have free articles remaining.
Attendees to the unveiling included Gov. Scott Walker, Badgers men's basketball coach Bo Ryan, Ed Lump, president of the Wisconsin Restaurant Association and author Mary Bergin, who recently released a cookbook about supper clubs that dot the state and are part of Wisconsin's lexicon.
The menu, created by the Kohl Center's concessionaire, Levy Restaurants, will include spaghetti and meatballs on a regular basis with featured specials depending on the day of the week. Pot Roast for $8.50 will be served on Tuesdays, stuffed shrimp filled with Monterey jack cheese and served over waffle fries ($8.50) on Wednesdays, and smoked salmon with wild rice ($14.75) on Thursdays.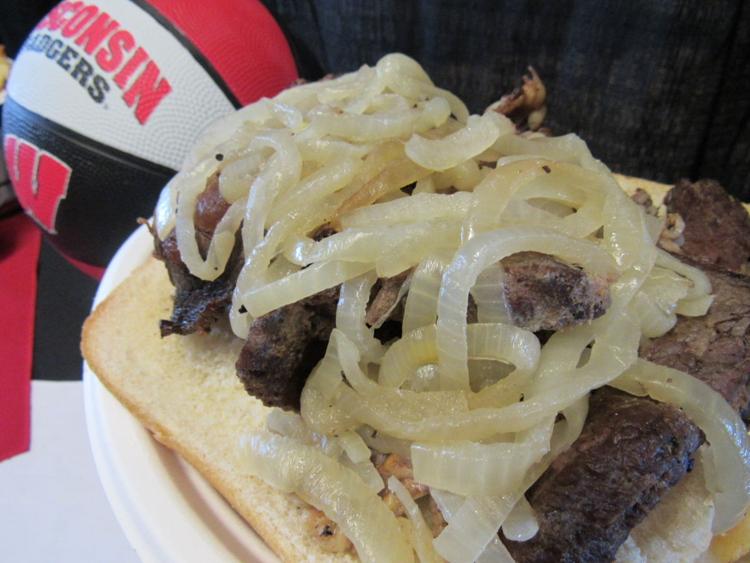 Breaded cod ($9.75) won't be all you can eat but will highlight the Friday menu while an open-face prime rib sandwich with waffle fries ($14.75) gets top billing on Saturday. On Sundays, it's fried chicken and mashed potatoes ($14.75).
Chef Jason Steidle of Levy, which operates concessions throughout the country including at the Bradley Center in Milwaukee, created the menu for the Travel Wisconsin Supper Club. While pretzels, hot dogs, brats and nachos are standard fare, there is a crowd that wants more from their game experience when it comes to food.
"Food in arena has taken off the past five or six years," Levy said. "This is definitely something different. You want to make sure you're choosing things that appeal to the masses."
Other offerings include deep fried cheese curds ($7), french fries ($4), chicken noodle soup ($6) and a house or Caesar salad for $6 each. There's also a virgin bloody Mary on the menu for $6.
Steidle said he had to be conscious about finding the right mix of food while balancing the cost to the consumer in a venue where a bottle of water is $4.25 and a small soda $4, not to mention the cost of a game ticket and parking.
"That definitely goes into planning everything," Steidle said. "You have to find something that's good enough, but then you have to fit it into the price point. You've got to make sure you take that into consideration."