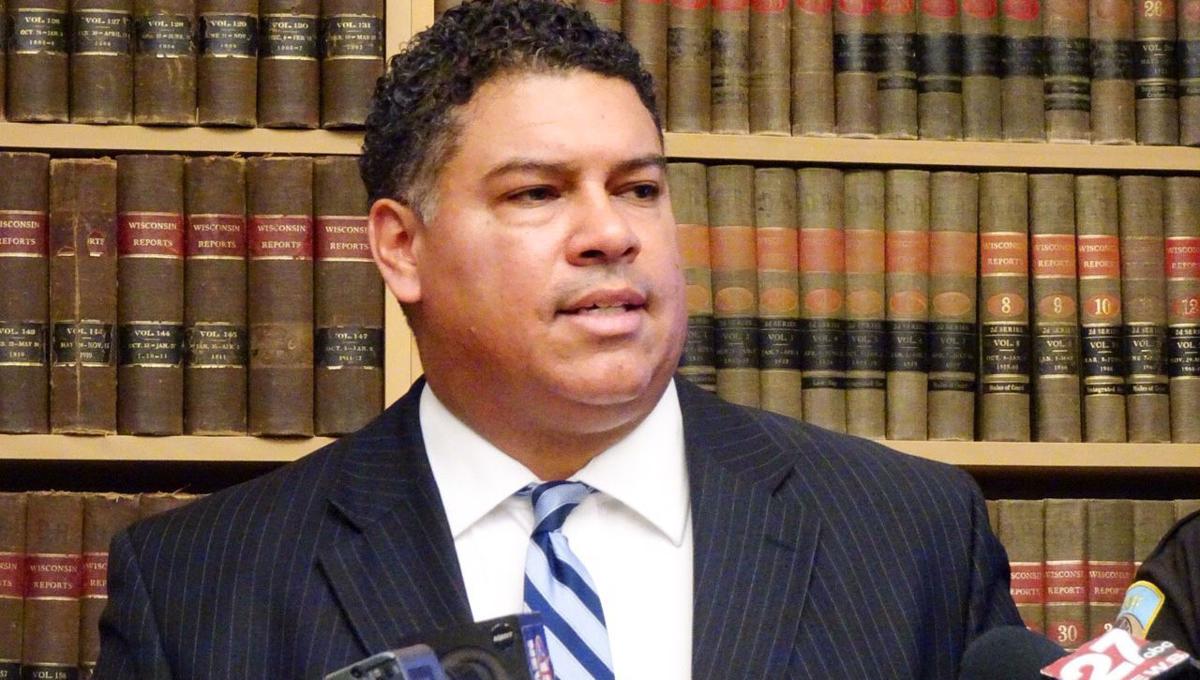 For the first time, the Dane County District Attorney's Office has a policy to guide prosecutors in deciding whether to charge crimes under Wisconsin's hate crimes statute.
District Attorney Ismael Ozanne said the policy, which was effective as of Nov. 11, "arose from us asking questions" when looking at cases that potentially could be charged as hate crimes — crimes committed in part or wholly because of a victim's race, ancestry, sexual orientation, disability or other factors.
Wisconsin's law allows prosecutors to add an additional penalty, called an enhancer, to a charge if a crime is believed to have been motivated by hate.
Ozanne said there wasn't a specific case that prompted the review and creation of the policy, "but we were seeing more incidents." Looking at those incidents, he said, prosecutors in his office asked, "Is this a hate crime?"
"We wanted to be clearer," Ozanne said. He also said it was important to give "a formal statement to the community" how hate crimes would be prosecuted.
A committee was convened in May, consisting of prosecutors, attorneys, law enforcement and others, to look at the creation of the policy.
According to the policy, its purpose "is to draw attention to hate crimes, to ask for solidarity in eradicating hate crimes by establishing guidelines for prosecution of hate and bias-motivated crimes by seeking justice for individual victims and our community."
You have free articles remaining.
The policy goes on to say that "crimes motivated by hate and bias will be treated with the utmost level of seriousness and will not be tolerated in Dane County, Wisconsin, so that those living, working and visiting Dane County can feel welcomed, safe and protected."
Hate crimes are already prosecuted and have been since Wisconsin enacted its hate crime statute in 1988. Ozanne said an uptick locally in bias-related incidents and a greater number of incidents reported nationally prompted the re-examination of the way his office approaches hate crimes.
"It was important for us to look at how we were applying the hate crime enhancer," he said.
Ozanne said during a news conference Monday he did not know how many hate crimes have been prosecuted by his office or how many likely would be charged after the implementation of the new policy. Figures will likely be available after the first quarter of 2020, he said.
The policy statement says hate crimes "will be given all the necessary office resources to successfully prosecute and hold accountable those individuals who engage in this deviant behavior." The intent of the policy, it states, "is to protect and lift up persons and groups who are marginalized in our community," and says that all employees of the DA's office "are expected to be familiar with this policy and adhere" to its guidelines.
It lays out specific and detailed procedures — everything from data collection and staff training to the creation of a Hate Crimes Action Team, which will "create specialized expertise and an internal resource for consultation and support."
That team, according to procedures, will provide feedback and consultation to assigned prosecutors and victim-witness personnel, give training to staff and outside agencies, and represent the DA's office in collaborations with law enforcement partners, among other duties.
The policy also sets case charging guidelines, which include reading incoming cases "with an eye toward motive," consideration of any evidence that motive is "hate-fueled" and consultation with the Hate Crimes Action Team if needed.
Adding the hate crime penalty enhancer to a case must be approved by Ozanne or a deputy district attorney. Managers must also approve the dismissal of any hate crime enhancer during plea negotiations.