A newly discovered and unopened ballot could lead to a tie in the still-unsettled race for McFarland village president — a race in which the incumbent held a one-vote winning margin.
McFarland village staff found the unopened absentee ballot Monday morning in a bin used to store and transfer absentee ballots in last week's election and subsequent recount, Village Administrator Matthew Schuenke said.
"It was found sealed within an envelope used for absentee voting and it is not open," he said. "The contents are presently unknown, but it does appear to contain a ballot."
Incumbent Brad Czebotar received 1,187 votes in last Tuesday's election, while his opponent, Carolyn Clow, received 1,186 votes in the race to lead the community of about 7,800 on Lake Waubesa southeast of Madison. Czebotar's one-vote lead held up after a recount last week that Clow requested.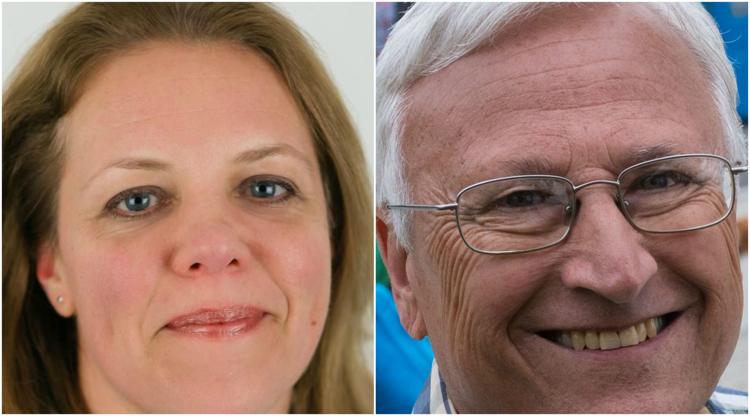 The village's canvassing board will meet Wednesday to decide whether to count the newly discovered ballot, Schuenke said.
If the ballot is counted and contains a vote for Clow, the race would be tied and would have to be decided by a coin flip or other random draw.
Czebotar said the prolonged race has led to "a few more gray hairs."
"You would like to see it all come to an end," he said.
Clow, a McFarland Village Board member, said she hopes the canvassing board allows the vote to be counted to ensure no voter is disenfranchised. She said she didn't mind taking the extra time to get the vote right.
"I guess ... it will take a little longer than we originally thought," she said.
Schuenke said the canvassing board, with help from the village attorney, village clerk and Wisconsin Elections Commission officials, will decide if the ballot was properly cast and then whether to open it and add it to the results.
The board will check the absentee application, voter registration and if proper signatures are present when determining if the ballot was cast correctly, he said.
If the ballot changes the results, it's unclear when a tie-breaker would be held.