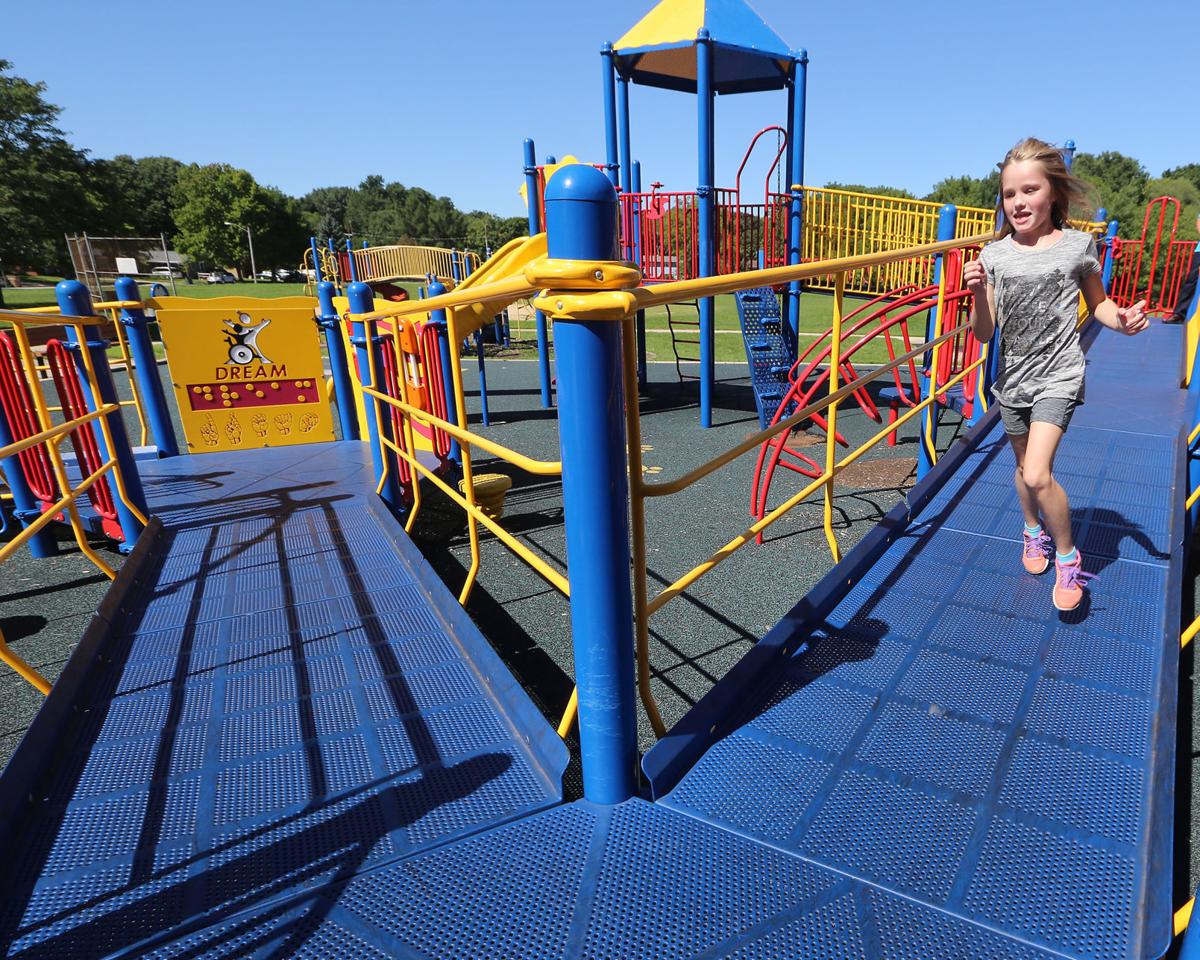 Six years ago, Tiffani Roltgen started a Turkey Trot run on Thanksgiving Day in her Elvehjem neighborhood on Madison's Far East Side.
The annual event now draws about 100 people, offering a scaled-back version of the Berbee Derby in Fitchburg.
"It's a special thing to bring neighbors together and have that sense of camaraderie," said Roltgen, a former president of the Elvehjem Neighborhood Association.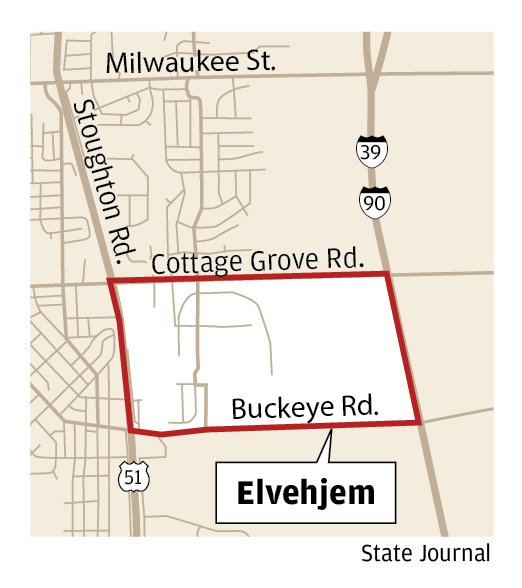 Bringing people together is a common theme in Elvehjem (many people just use the initials "LVM," which is how the name is pronounced), the fourth-largest of Madison's 97 neighborhoods, with 700 acres, and seventh most populous, with 4,165 people, according to the 2010 census. Filled mostly with single-family homes built in the 1960s and 1970s, the neighborhood is bounded by Interstate 90 and East Buckeye, Cottage Grove and Stoughton roads.
When Kelli Betsinger saw that her son Noah, who has cerebral palsy, couldn't join his friends on the playground equipment at Elvehjem Elementary School, she helped raise money to build the state's first certified "boundless playground" there. It opened in 2008, with wheelchair ramps and a quiet space for children with autism.
"When you see something that needs to be done, come together and make it happen," said Betsinger, whose son is now a junior at La Follette High School.
Elvehjem, named for Conrad Elvehjem, a former president of UW-Madison, is a leafy district with a suburban feel. Families flock to events organized by the association, from an Easter egg hunt and a Fourth of July parade to a Halloween bonfire and sleigh rides in December.
With three parks — one includes Elvehjem Sanctuary, a forest of red oaks and basswood near the school — the area is generally quiet, though freeway traffic can often be heard in the background. The slightly sour smell of roasted coffee occasionally lingers in the air, apparently from roasters to the south.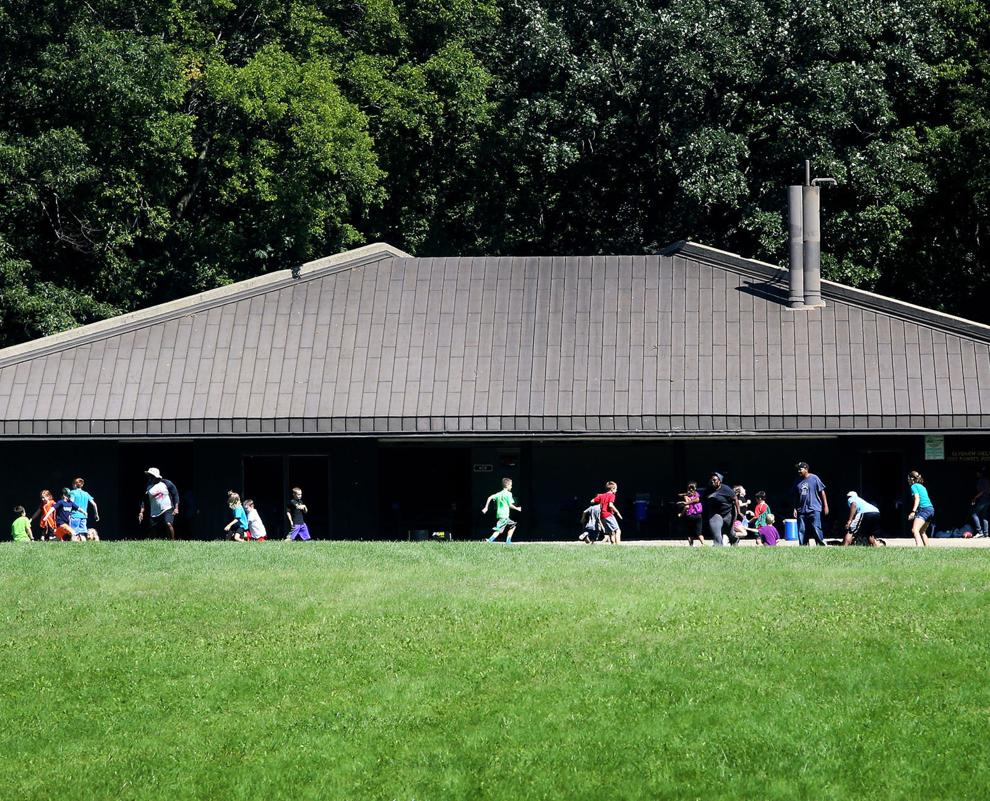 The closure of a Sentry grocery store, at 4602 Cottage Grove Road, is a big concern. Sentry shut its doors in July 2014, shortly after Metro Market opened about a mile to the east. A proposed Kwik Trip at the former Sentry site is on hold after opposition from some neighbors.
The Grandview Commons development is going up off of Cottage Grove Road east of the freeway, and the Royster Corners development is coming together west of Stoughton Road. Residents worry that the older shopping center in the middle, anchored by the former Sentry site, could fail.
With the "large gravitational bodies at Grandview and Royster ... the natural way of things would be to leave it empty," said Justin Martin, an association board member.
Martin and others hope city investment will help revitalize the shopping center.
Coyotes were a problem last fall, when a few residents reported small dogs missing or killed. Experts answered questions at a neighborhood meeting Oct. 21.
Afterward, "that issue kind of disappeared," said Jamie Meise, neighborhood association president.
Elvehjem has some notable residents, who seem to have a fondness for winter.
Tom Uebersetzig, 76, a Santa look-alike who has long worked in that role at Hilldale and East Towne malls and American Family Children's Hospital, along with private events, moved to Elvehjem in 2000.
His address: 1225 Painted Post Drive. He didn't notice the holiday connection until someone pointed it out: Christmas is on Dec. 25, and candy canes can be considered "painted posts."
"It's a very friendly neighborhood," Uebersetzig said. "Everyone looks out after each other."
Craig Brown and Erika Brown, siblings and Olympic curlers, grew up in Elvehjem.
Erika Brown, 43, who now lives near Toronto, participated in the winter Olympics in 1988, 1998 and 2014. Craig, 41, went to the 2014 games and hopes to return in 2018, in South Korea.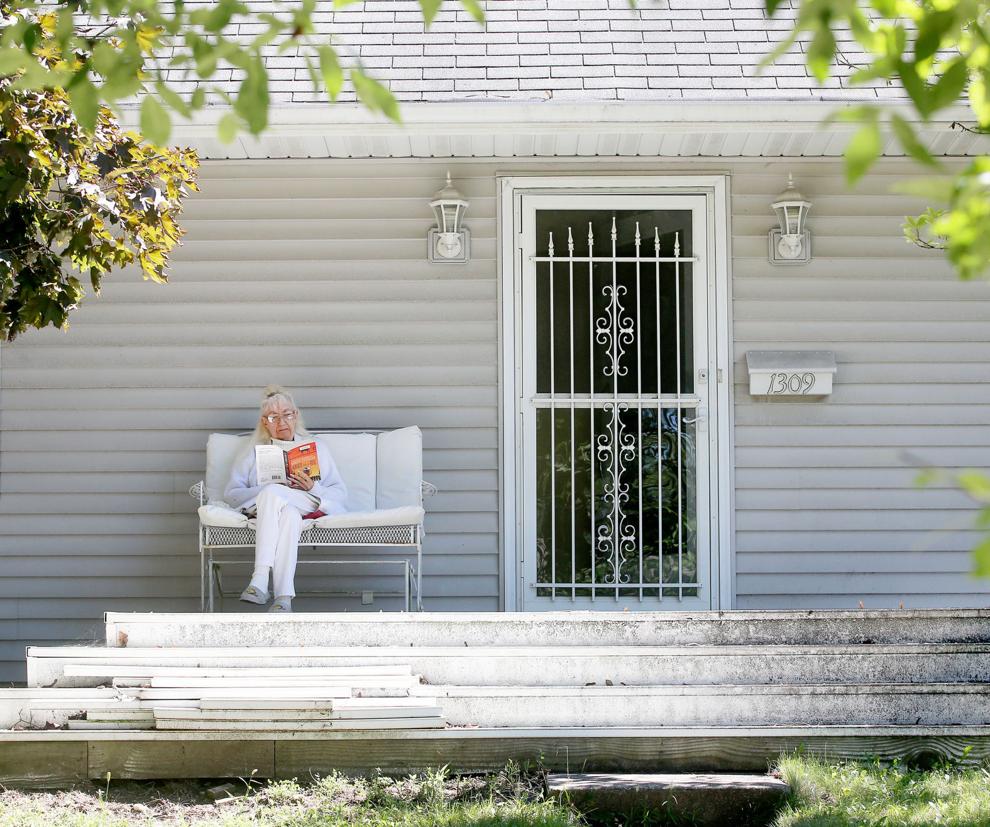 Craig Brown, who owns Steve's Curling Supplies, just south of the neighborhood, returned to Elvehjem when he bought his first house after college.
"I didn't find any other neighborhoods that I liked that were even close to the right price range," he said.
Though he moved to Monona two years ago, he said Elvehjem was a "perfect" place to grow up, with long days spent playing in the woods with friends.
"I still call it 'our neighborhood,' " he said.