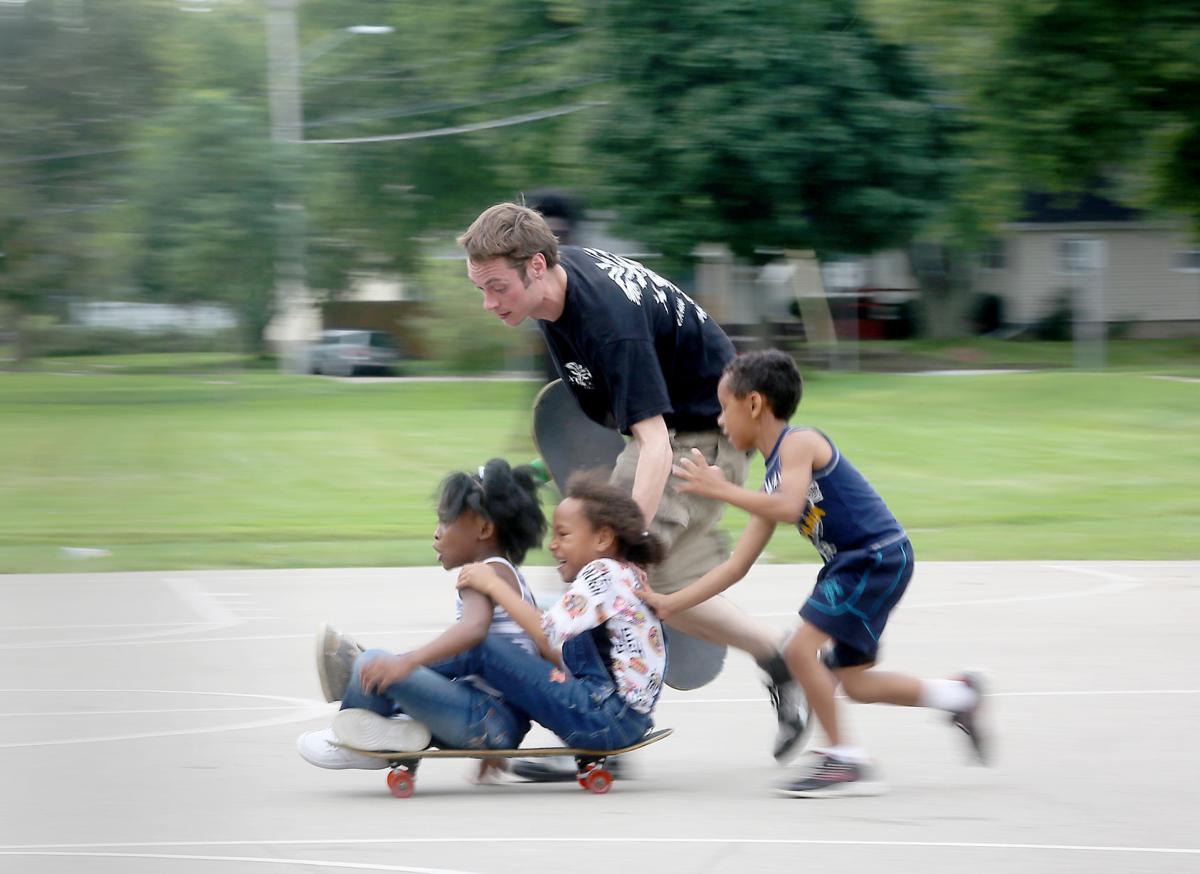 Burr Oaks, on Madison's South Side, has the Mercado Marimar, where the handwritten signs are in Spanish and you can buy statuettes of the Virgen de Guadalupe. Dudgeon-Monroe, on the Near West Side, has the city's only Trader Joe's.
Look at a map of the Elvehjem Neighborhood and what you see is a near-perfect rectangle of residential development, with the neighborhood's communal anchors, Elvehjem Elementary and the Elvehjem Sanctuary, smack dab in the middle.
Look at a map of the Sherman Neighborhood and you'll see a dagger-shaped triangle, about five times as long as it is wide, with the Northside shopping center on the north and the soon-to-be shuttered Oscar Mayer plant to the south.
Sometimes it seems the only thing Madison's neighborhoods have in common is how different they are from each other.
That and a heavy shot of neighborhood pride.
The story of Madison's neighborhoods — especially at the turn of the 19th century — is largely one of transportation.
The arrival of street cars in the late 1890s, for example, opened up development of what's now known as the East Side's Schenk-Atwood-Starkweather-Yahara neighborhood, as well as neighborhoods around Forest Hill Cemetery on the West Side, according to Madison historian David Mollenhoff.
Because cars weren't common in the early 1900s, private buses provided by housing developers allowed neighborhood development several miles from the Downtown as well, according to Mollenhoff's "Madison: A History of the Formative Years."
Later, when more people had cars, "location efficiency" became less important — "location efficiency" being just an academic's way of measuring how close work, school, shopping and other day-to-day needs are to home, according to UW-Madison urban planning professor James LaGro Jr.
Drive west on Mineral Point Road from the Near West Side and you see "almost a chronology of land development," LaGro said, with denser, more "efficient" neighborhoods closer in and car-centric, residential subdivisions and shopping centers farther out.
Madison's neighborhoods have also been shaped by the tendency of people to stick with their own — or to refuse to live next to people who aren't like them.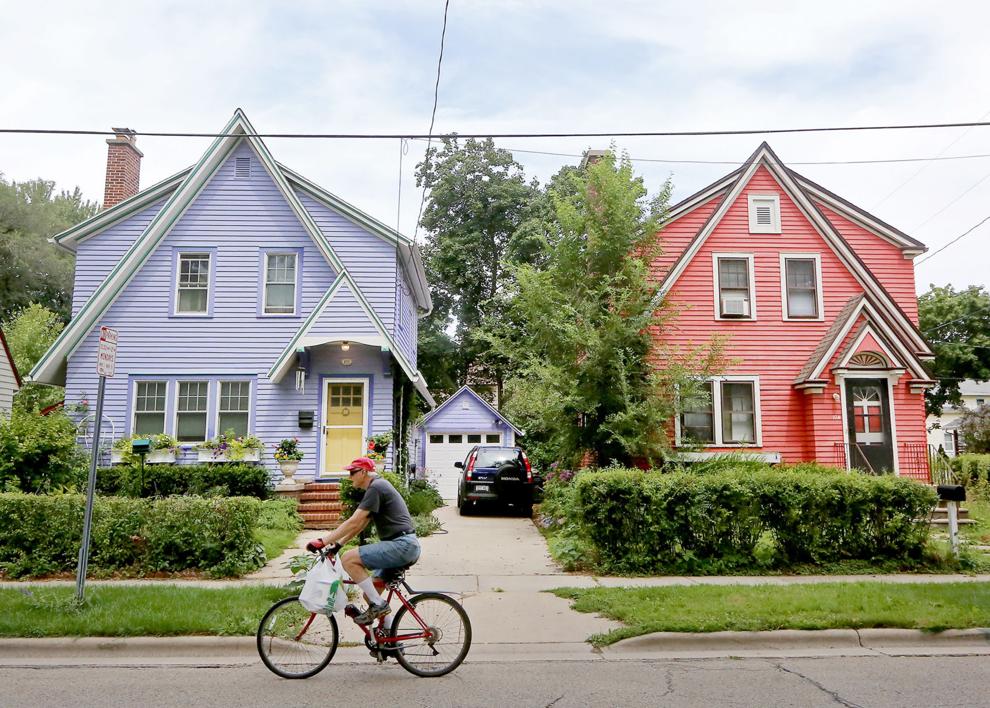 The Triangle — the area bordered by Park Street, Regent Street and West Washington Avenue — and the Greenbush Neighborhood were historically home to Italian, Jewish, African-American and other ethnic enclaves.
A 1916 census of sorts went so far as to break down the area's population by street and Italian region of origin, according to Stuart Levitan's "Madison: The Illustrated Sesquicentennial History." Apparently, Sicilians were clustered on Milton Street, the Lombardans on Proudfit.
South Madison continues to have a large black population because for many years that was one of the few places Madison landlords would rent to nonwhites. In 1931, the Nakoma neighborhood's homeowners association adopted a covenant to exclude those of the "Ethiopian race," according to Levitan's book.
Urban renewal of the Triangle neighborhood in the 1960s provided safer affordable housing, but according to Greenbush Neighborhood Association president John Perkins, it also "annihilated" the old ethnic enclaves.
Levitan and Mollenhoff also pointed to the influence of UW-Madison in shaping neighborhoods, including how the growth in the student population in the 1960s turned central city neighborhoods into ones dominated by two- and three-flat student rentals.
Today, there's a city effort to convert such rentals back to single-family homes.
"As in everything else about Madison, the UW is one of the most important, if not the most important, factors in affecting neighborhood development," Levitan said.
And if you've ever wondered why older parts of Madison's East Side feel grittier and more blue collar than older parts of the West Side, there's a reason for that.
According to Mollenhoff's book, city leaders struck the "Madison Compromise" in the early 1900s to direct industry to the east, away from the university folks and professionals on the west.
More recently, Madison has felt the impact of "new urbanism" on neighborhood development, with Grandview Commons on Madison's Far East Side standing as one example.
With smaller lots, alleys, front porches, its own grocery and plenty of space set aside for commercial development, Grandview is all about boosting a sense of community and returning to that location efficiency of old.
People make the place
But back to that neighborhood pride thing.
Dolores Kester, co-chairwoman of the Sherman Neighborhood Association, is not shy about touting the amenities of the neighborhood she's called home for 34 years — like its community art project last year and its work to protect the bee population with "pollinator protection zones."
Sherman residents are "very interested in enhancing the great things about the North Side," she said.
Al Jaloviar, a 78-year-old retired state worker, said he's stuck with his Lerdahl Park Neighborhood for 46 years because of the people.
"The thing that kept us here is the neighbors. They're all long-term," he said, while casually detailing who's lived in what house and for how long on his cul-de-sac. "It's a stable neighborhood."
Burr Oaks has a lot of lower-income rentals and some problems with crime, but also some 30 to 50 members of Sherry Xiong's extended family.
"I don't want to move too far away from them," Xiong, 19, said.
Just two exits west on the Beltline will take you to what is perhaps Burr Oaks' mirror opposite — the leafy, residential enclave of Nakoma, where stately old houses can go for a cool half mil.
"It's an old historic neighborhood with beautiful old homes," 26-year resident Dee Kuech told me, and a neighborhood association, the Nakoma League, that puts on its own musical.
But even here, Madison's diversity — at least of thought — was apparent: Next door to the home with the "Black Lives Matter" yard sign was a home with the "We Support Our Madison Police" yard sign.
Welcome to Madison's neighborhoods.