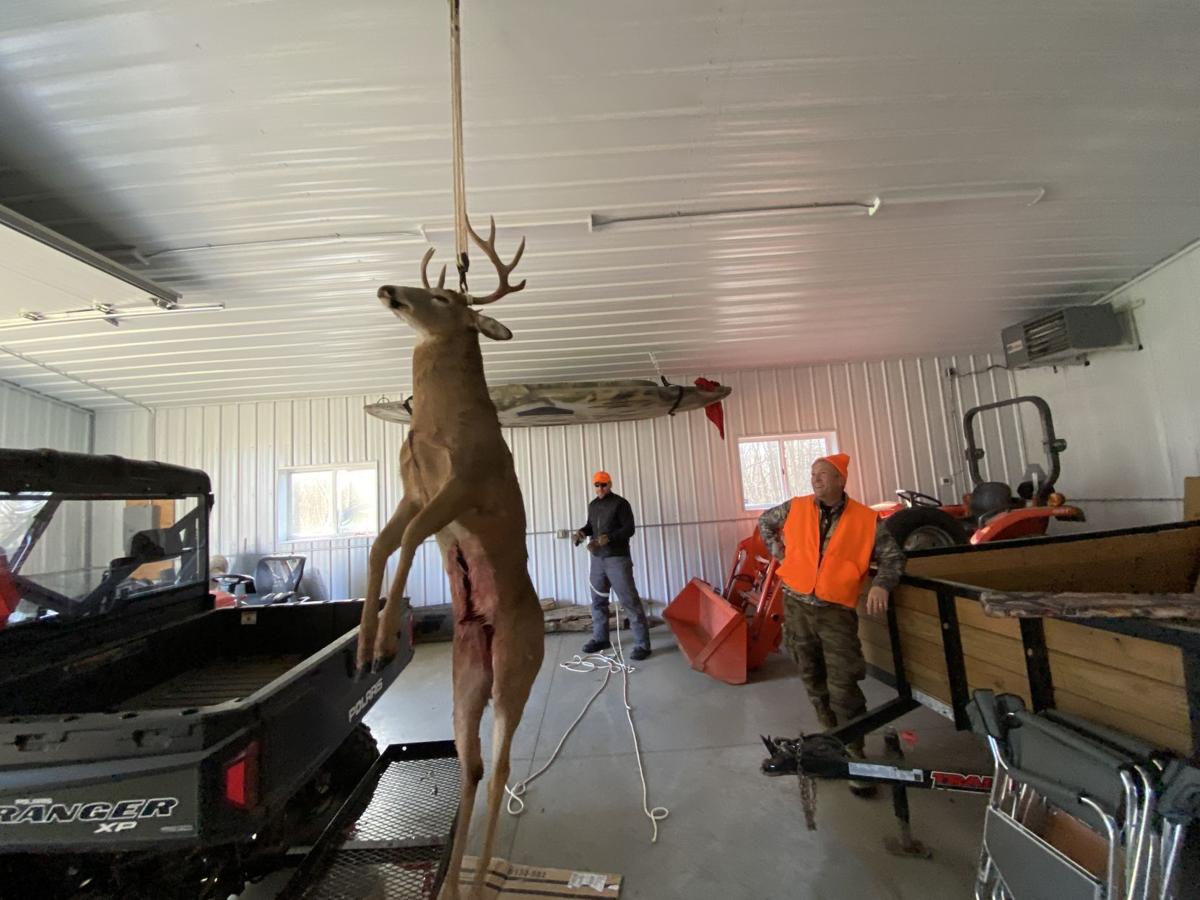 PLAIN — There was frost, clear sky and little wind.
Throngs of hunters, some wearing orange camouflage masks, hit the woods and fields Saturday in a COVID-19-infused opening of Wisconsin's traditional nine-day gun deer season.
And the Orange Army, looking to escape the pandemic and politics, couldn't have asked for better conditions.
Ed Schwark Jr., 15, was perched 10 feet up in a blind on his family's farmland near Wisconsin Dells when an eight-point buck walked into view just past 7 a.m. Schwark squeezed the trigger of his .30-06 rifle and found success for the first time.
"I was pretty excited," said Schwark, a sophomore at Wisconsin Dells High School. "He just walked right out and stood broadside at us about 140 yards out."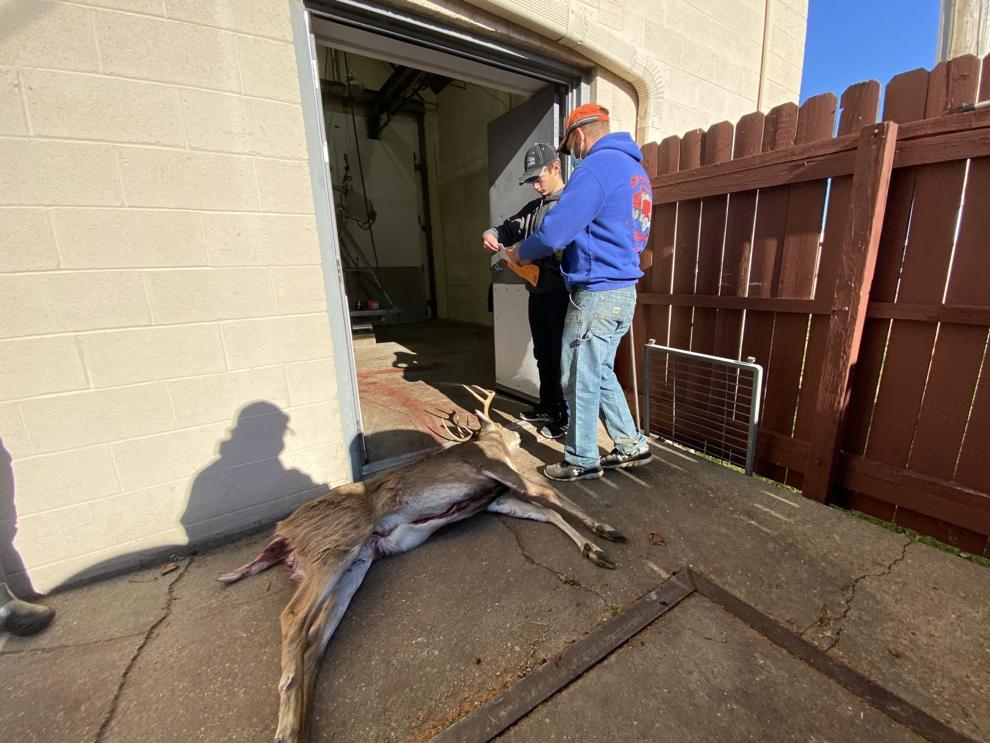 Schwark was with his father, Ed Schwark Sr., and had just arrived at Straka Meats in Plain to drop off the deer for processing.
Next door at the I-Diehl Tap, the bar's annual big buck contest was just getting underway. A block and tackle hooked up to a scale was set up outside the tavern for hunters to weigh their entry.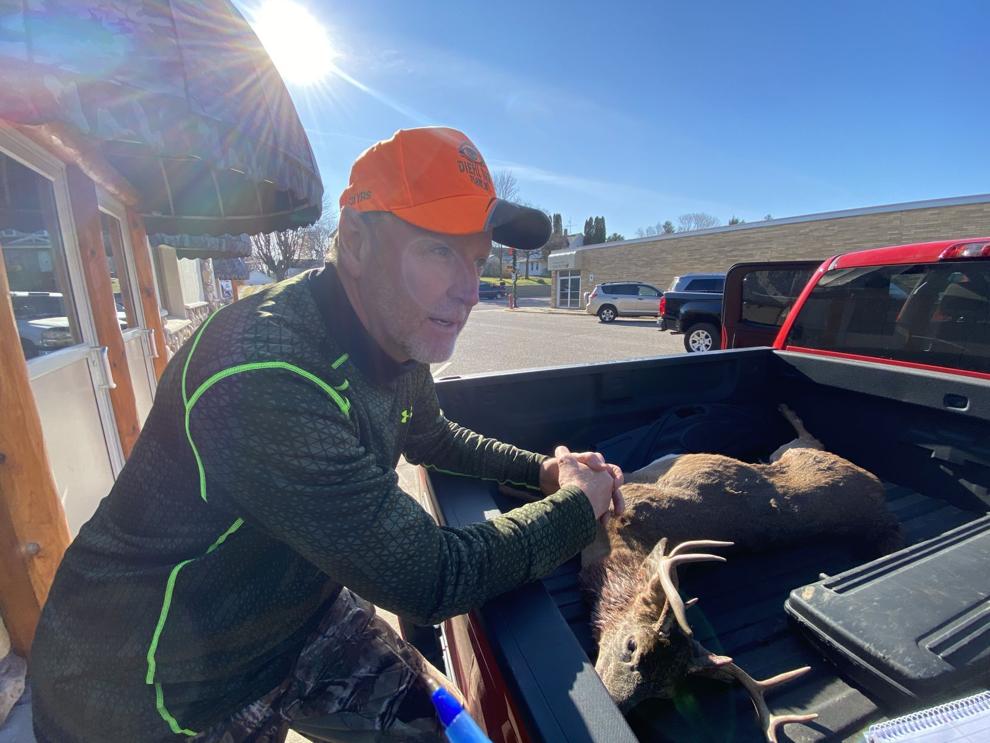 Brian Farrell, of Middleton, worked with his son, Andrew, and nephew, Ryan Farrell, to hoist an eight-pointer that ultimately weighed in at 140 pounds with a 16-inch wide spread.
"It's not going to win it, but at least I'm on the board," said Brian Farrell, who shot the deer around 8:30 a.m.
He and his group were hunting just south of Plain on what they call Farrell Ridge Outdoors. They even had caps and shirts made up with their own logo.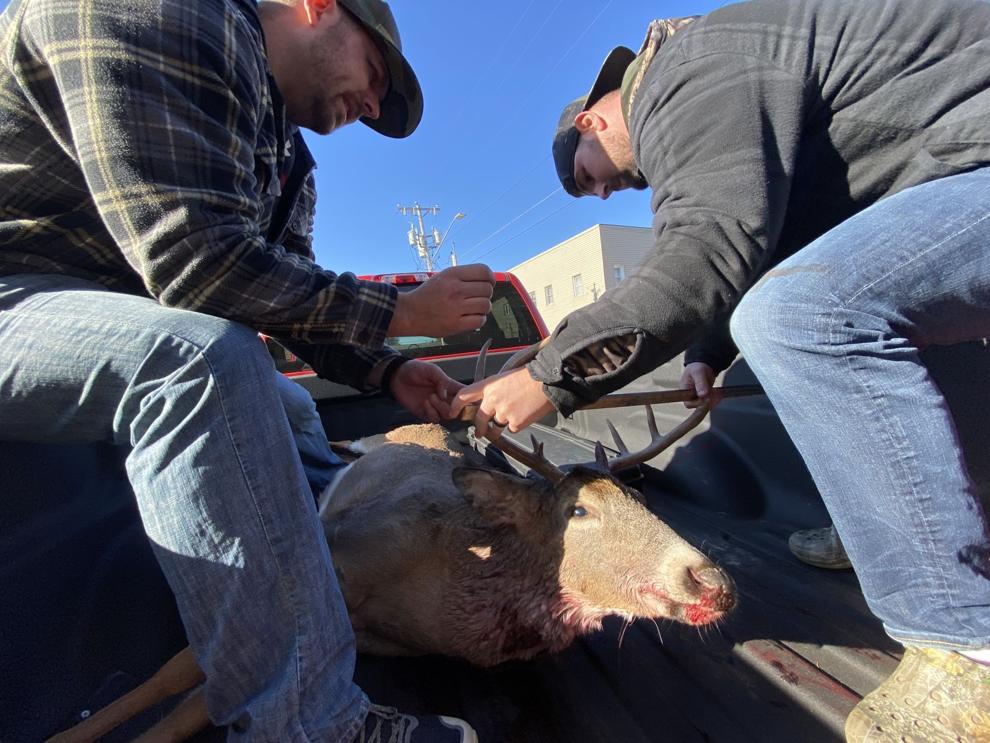 During bow season, Ryan bagged a 13-point buck on the property last month. Andrew, a few weeks ago, shot a 10-pointer that had a more than 20-inch spread.
"We always seem to see more bow hunting and then the gun season comes around and they seem to disappear," Ryan Farrell said. "We know they're there."
By the end of shooting hours on Friday, bow hunters around the state had registered 41,873 deer, according to data from the state Department of Natural Resources. However, the bow season doesn't close until Jan. 3 and the harvest has already surpassed the 2019 bow season numbers by more than 2,000 deer.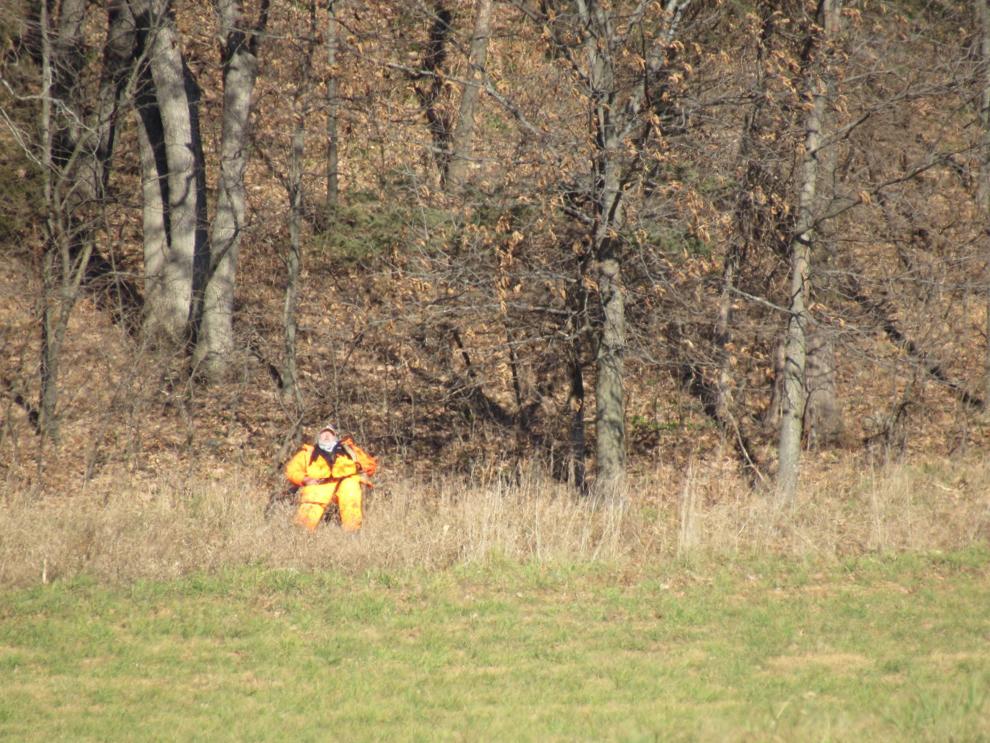 An increased harvest could also be on the way for the gun season. Hunters in 2019 harvested 168,596 deer, a decrease of 23.3% during the nine-day season. The season started at its latest possible date as the rut was ending, and the number of hunters was down by 2% to 564,664 when compared to 2018. This year, the season is starting earlier, and gun deer license sales are up 9.5% over 2019, according to Eric Lobner, the DNR's Wildlife Management Bureau director.
"When there's a downturn in the economy we generally see people picking up hunting or maybe taking more time to get out," Lobner told WisconsinEye last week. "We'll see what kind of impact it has on harvest rates."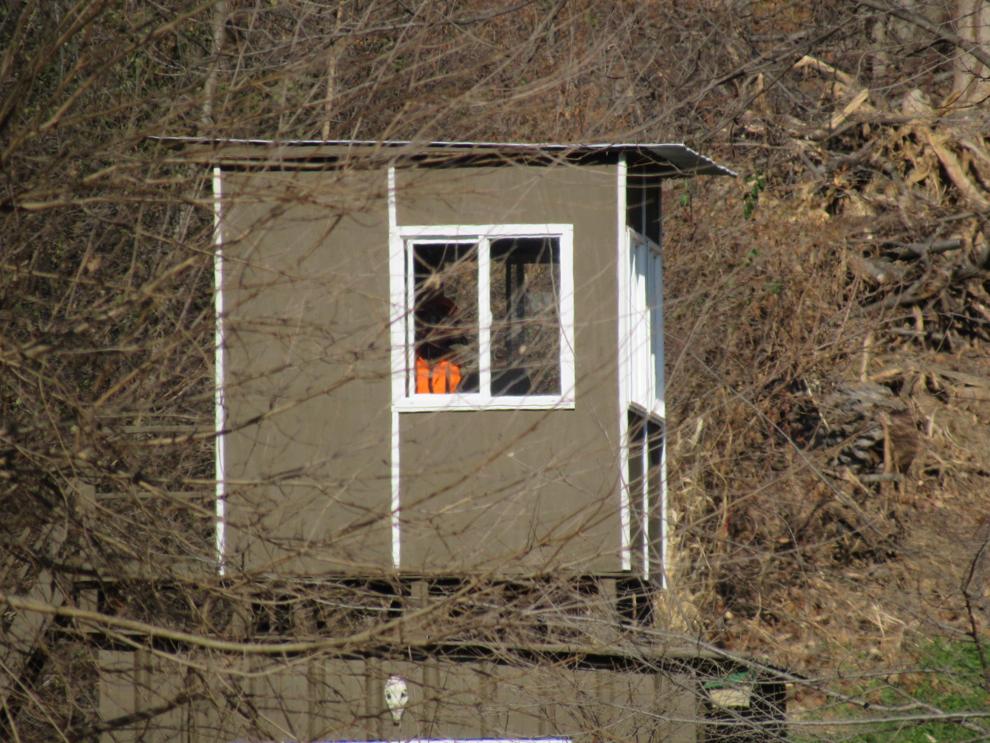 The DNR is always busy at this time of the year reminding hunters to wear blaze orange, remember firearm safety, have a license and know the rules for their area. Many use ATVs or UTVs, so there's also reminders about helmets. Hunters are also encouraged to make sure they're not taking aim at an elk, especially in west central and far northern Wisconsin, home to established elk herds. However, an elk was captured on a trail camera earlier this fall in Washington County near Holy Hill.
Chronic Wasting Disease, which has been recorded in 56 of the state's 72 counties, has become an annual concern since 2002. This year COVID-19 in humans was added to the mix.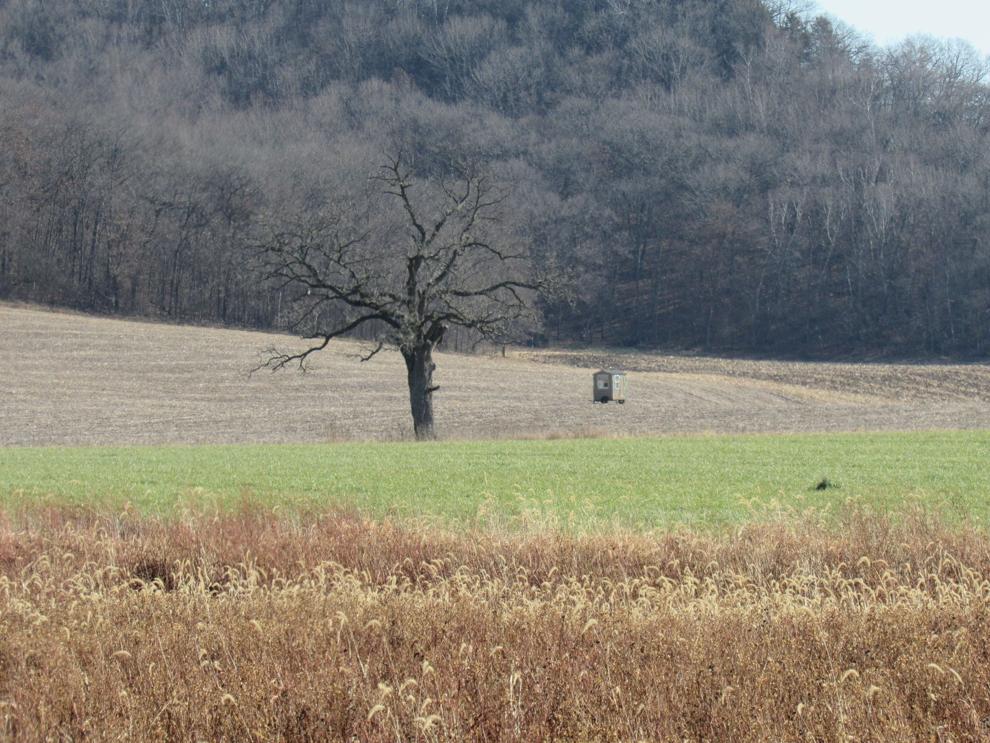 On Friday, the state Department of Health Services offered up a tweet to hunters.
"Avoid #Covid19! Stay close to home, avoid social gatherings, & keep your crew to your household," the tweet read. "Make sure all your hunting buddies are healthy for next year's deer camp. Remember, #YouStopTheSpread!"
Larry Clark, who has owned Lodi Sausage Co. since 1989, spent Saturday morning near Mineral Point hunting farmland that has been in his family since 1946. Speaking by phone from his deer stand, Clark said he expects to process 700 to 800 deer from around the state. The number could be bigger since more people are hunting this year.
"I think we'll be a little busier," Clark said. "And of course the weather is just wonderful today. I've seen a lot of deer, but nothing big enough to shoot."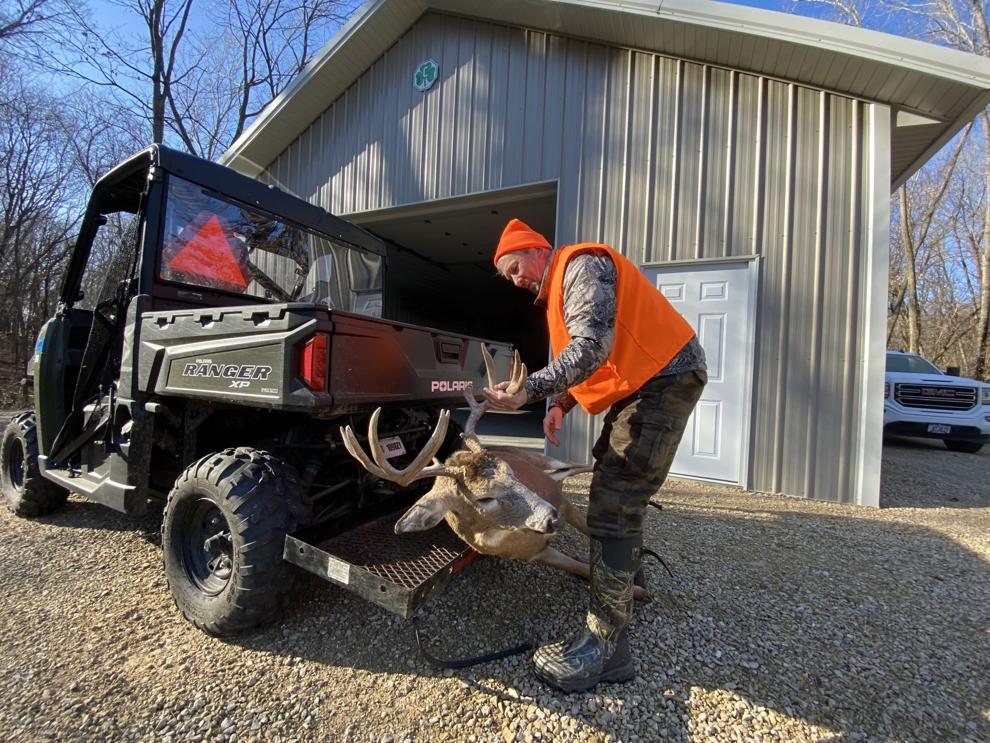 That wasn't the case for Paul Merline. He was hunting near his town of West Point home in Columbia County and shot an 11-point buck around 7 a.m. It marked the first time in more than 30 years that he's had success that early in the opener. He got in the woods to his ground blind about 5:45 a.m. and took the shot a little after 7 a.m. as the buck was following a doe.
"You hear stories all the time about guys or gals sitting in their stands and as soon as it gets light the deer walks by and their season is over," Merline recalled. "Well, that happened to me. It's kind of cool."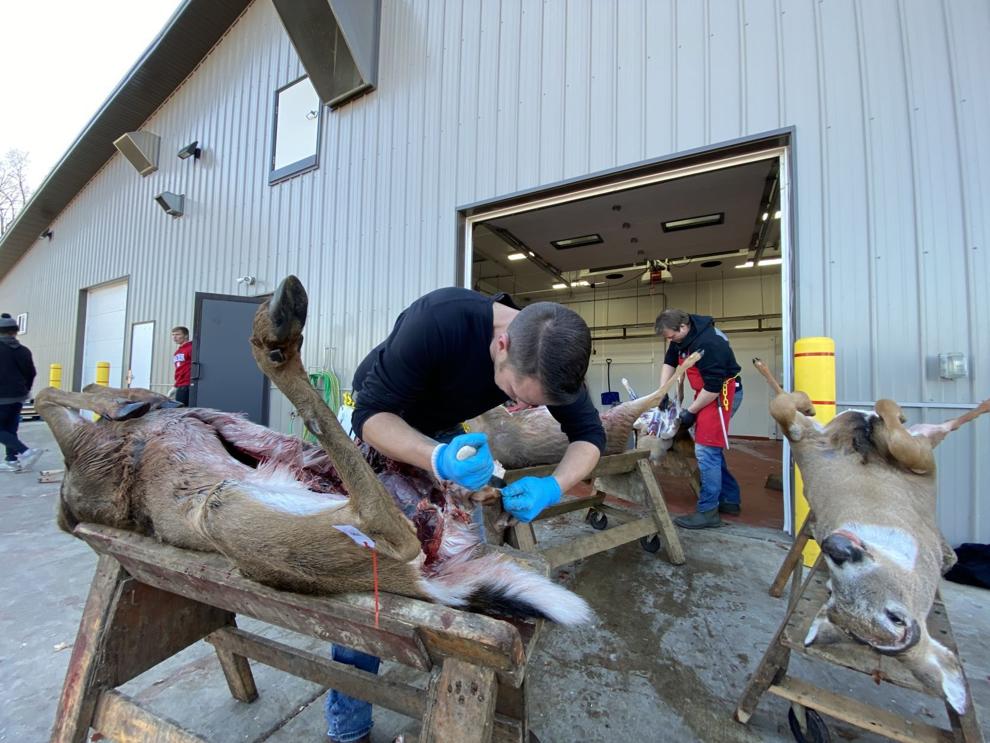 Over in Spring Green, the back door of Prem Meats was bustling with activity. This has been a busy fall for brothers Marty and Terry Prem. They both were armed with knives as they helped skin deer on specially designed sawhorses that cradle the deer. The bow season was so active that for a two-week period, the Prems had to turn away business because they had run out of cooler space.
"That's not normally like us," Marty Prem said. "I think people have a lot more time on their hands."
Prem said he expects his meat market, located along Highway 14, will process about 1,500 deer this season.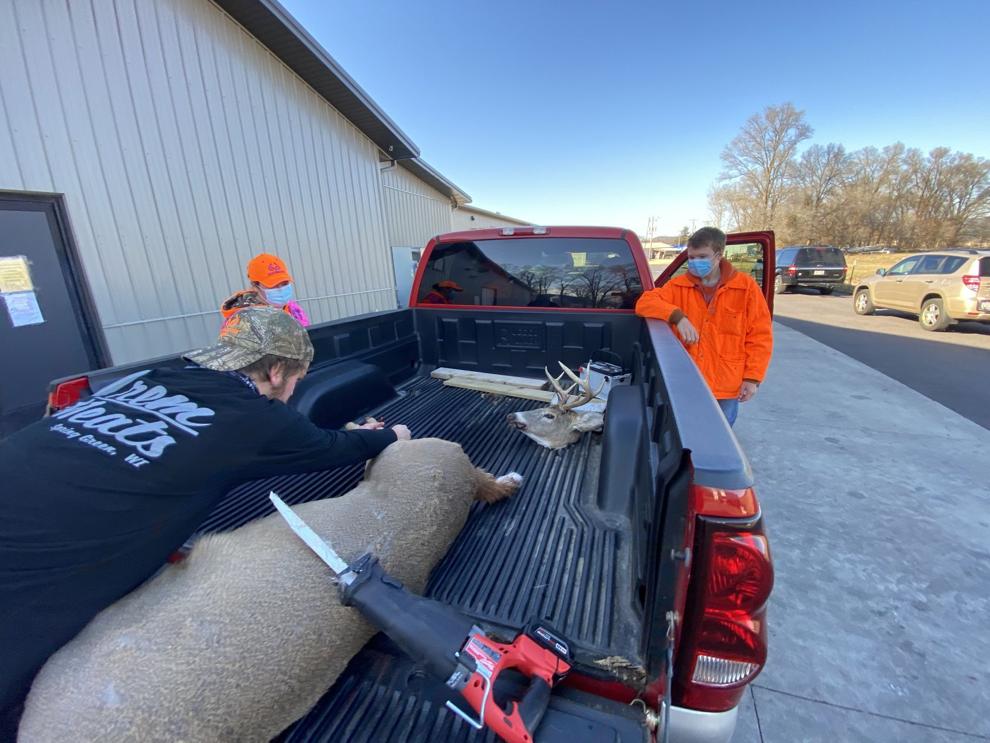 One of them is from Brandon Miess. He was too young to drive himself to the market so had to rely on his mother, Kelly Miess, to drive a pickup truck with Brandon's eight-pointer in the back bed. Brandon, 14, was hunting on his family's dairy farm near Avoca where they milk 250 head a day. This was Brandon's second deer, but it did little to temper his nerves when the buck showed just before 9 a.m. He had seen the same deer at about 7:30 a.m. chasing a doe, but Brandon's shot was obstructed by brush.
"About an hour later I was wearing my lucky overalls and it came back charging down the hill with its head down and I got it," the Riverdale School District eighth-grader said. "He was right by my stand, 20 yards out. It wasn't that cold out, but I was shaking."
Deer season opener 2020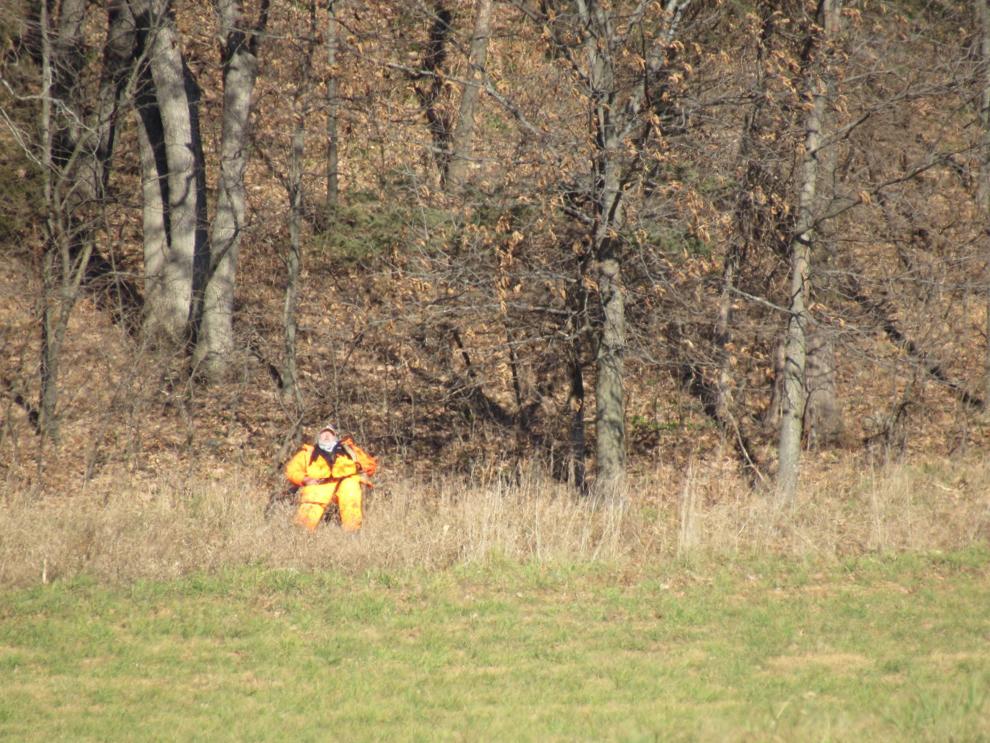 Deer season opener 2020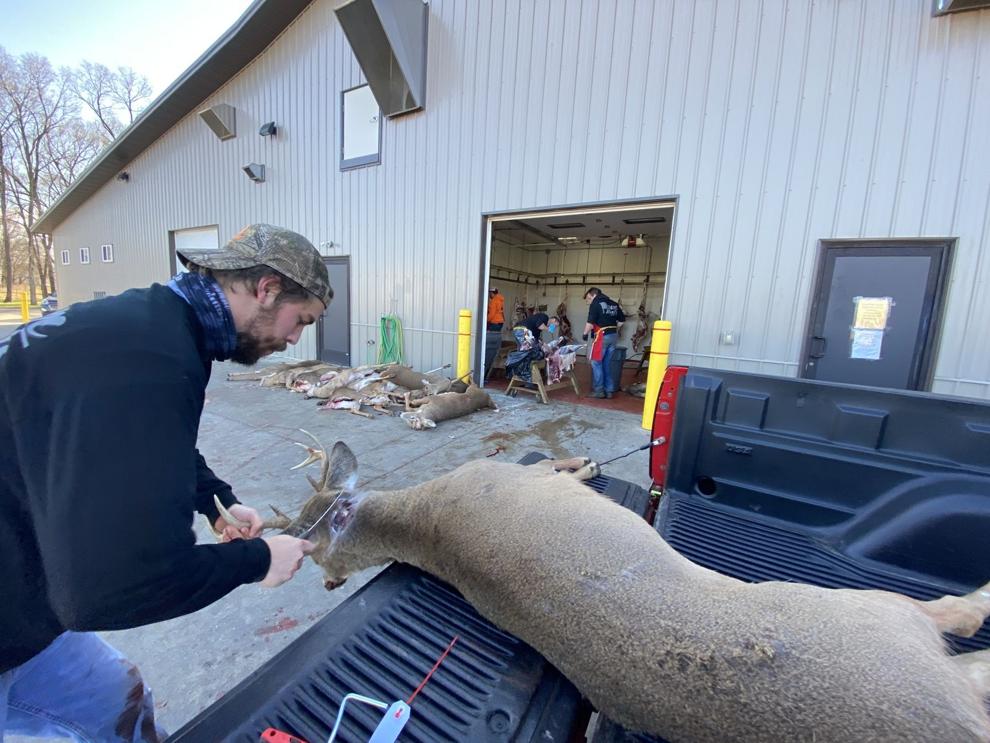 Deer season opener 2020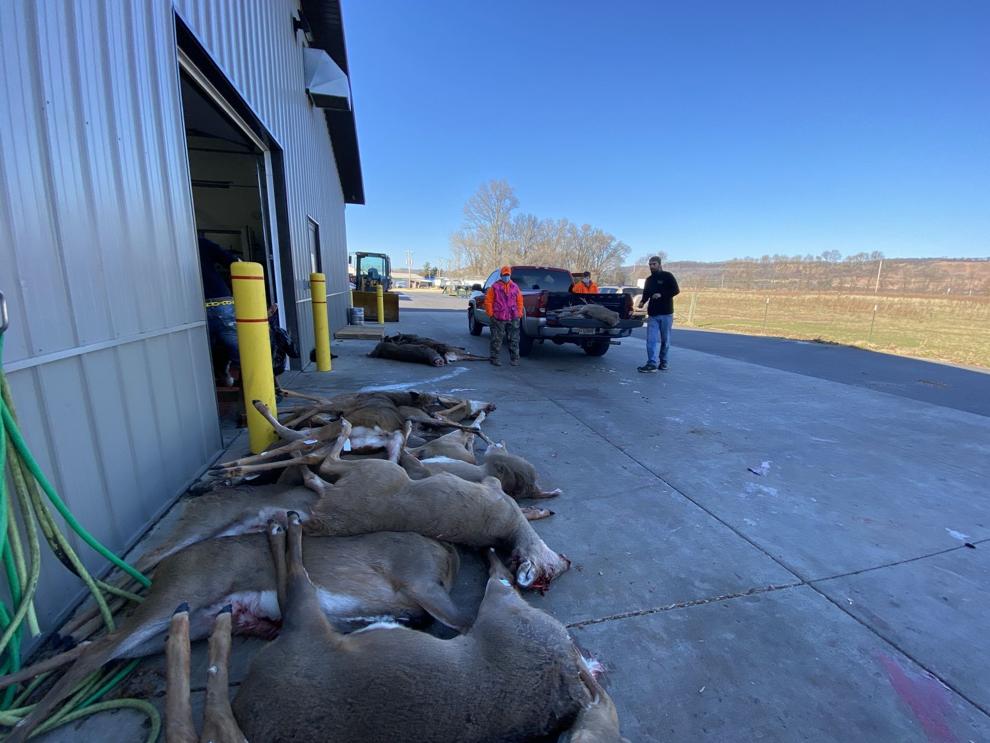 Deer season opener 2020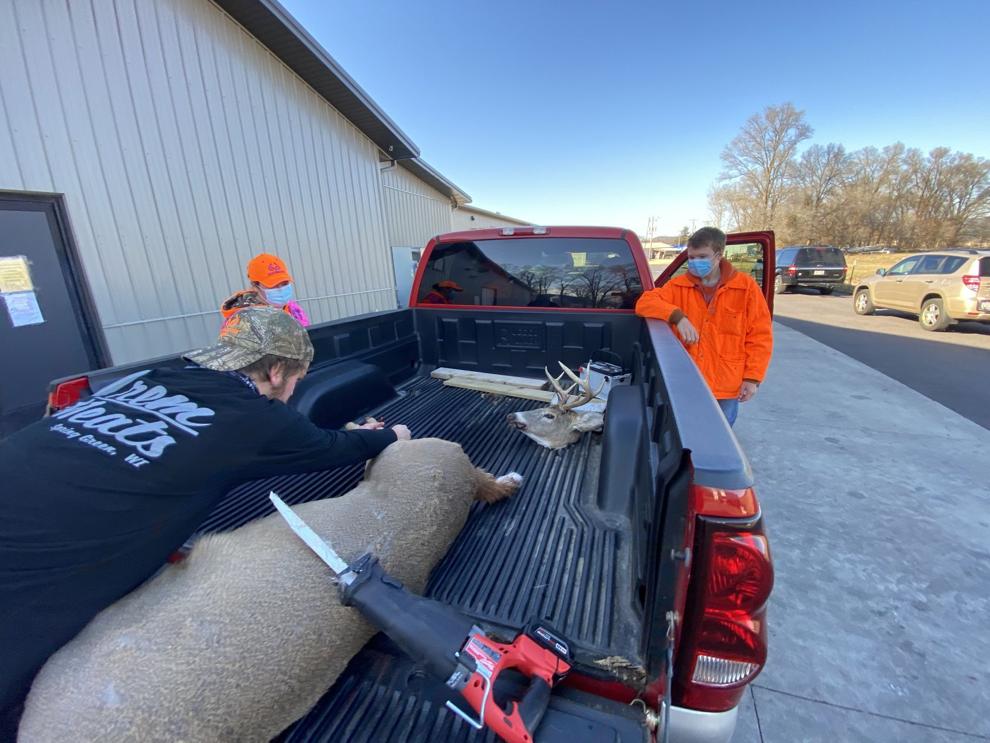 Deer season opener 2020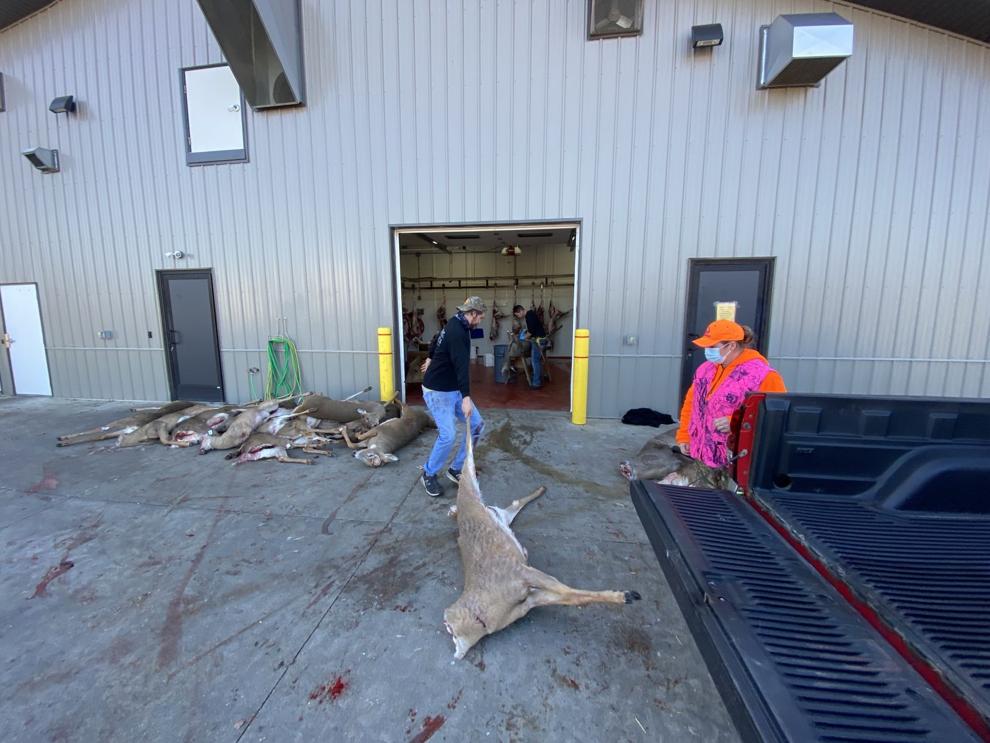 Deer season opener 2020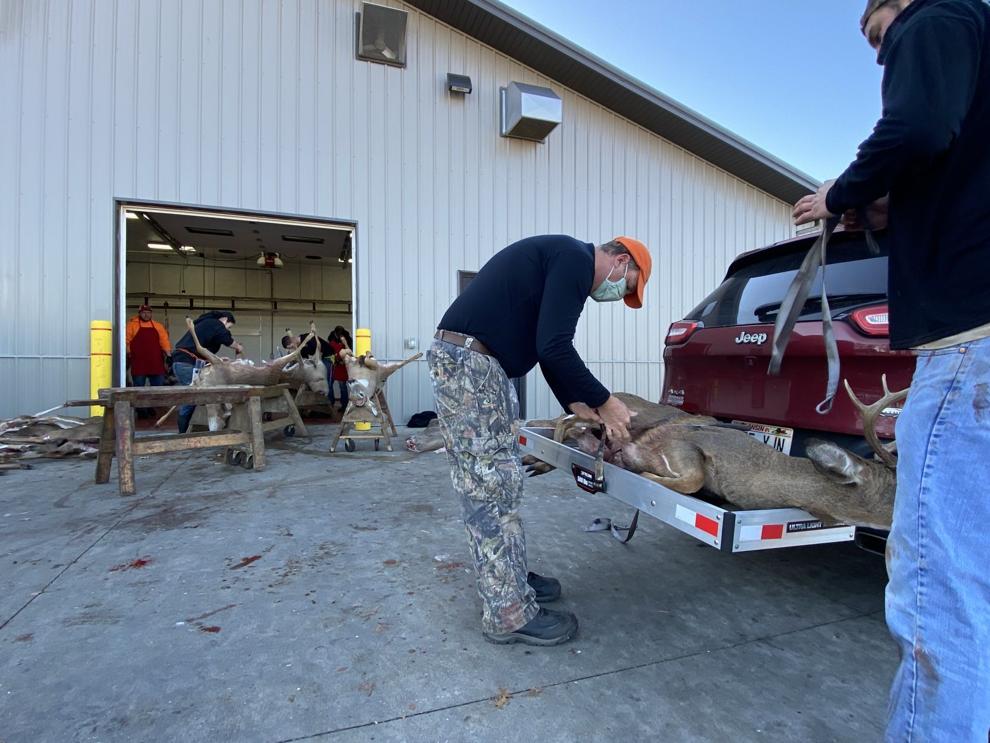 Deer season opener 2020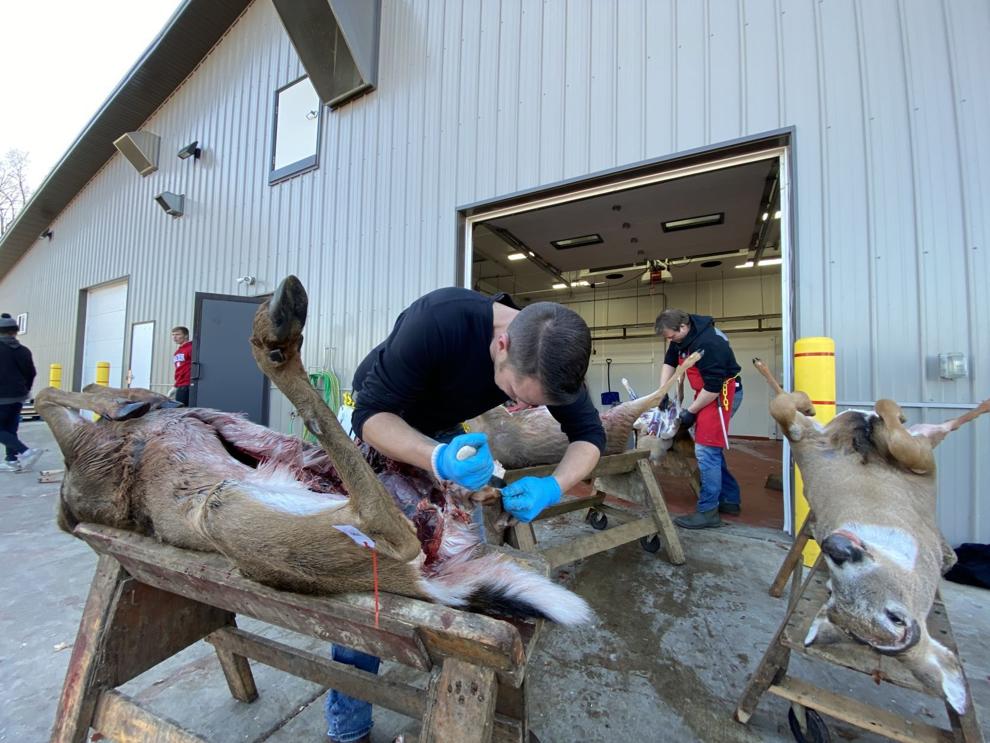 Deer season opener 2020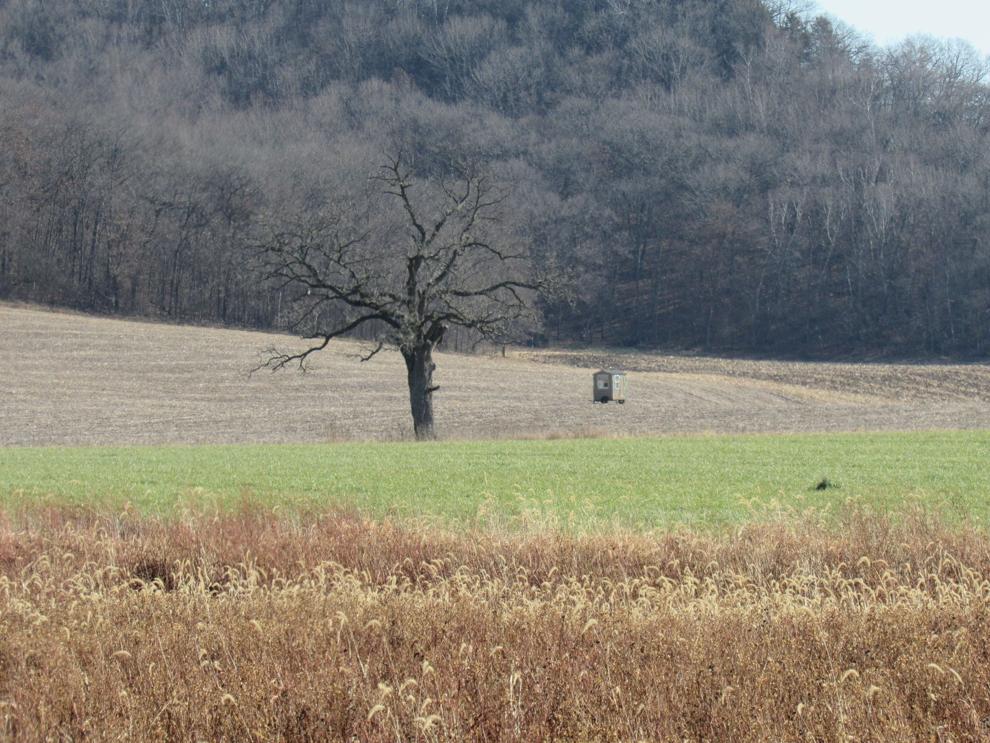 Deer season opener 2020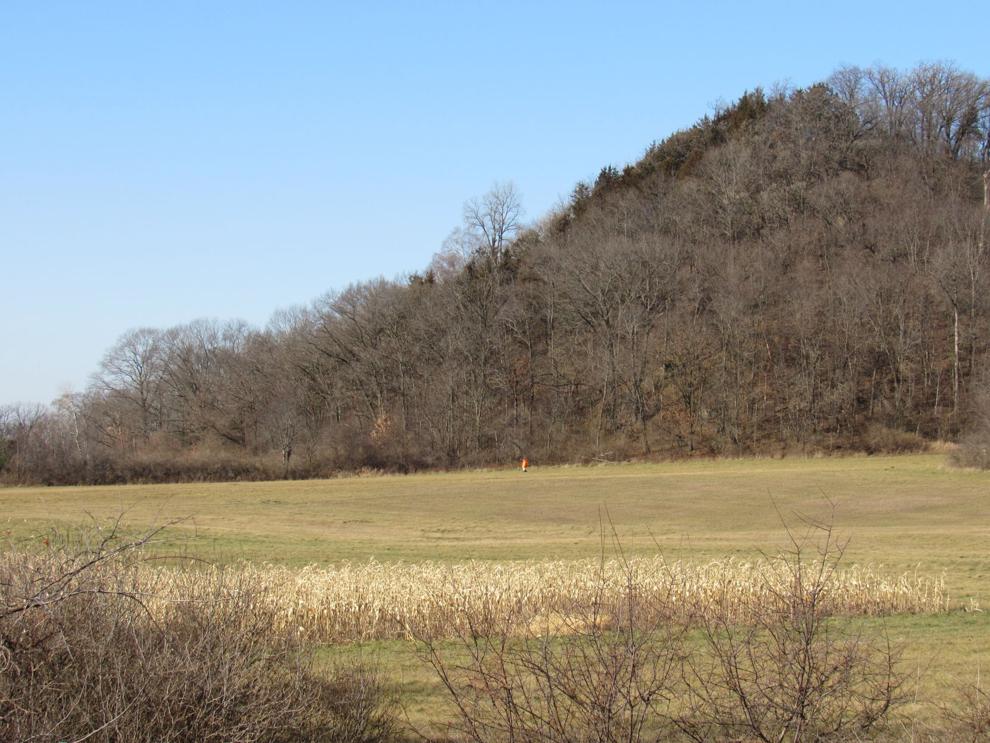 Deer season opener 2020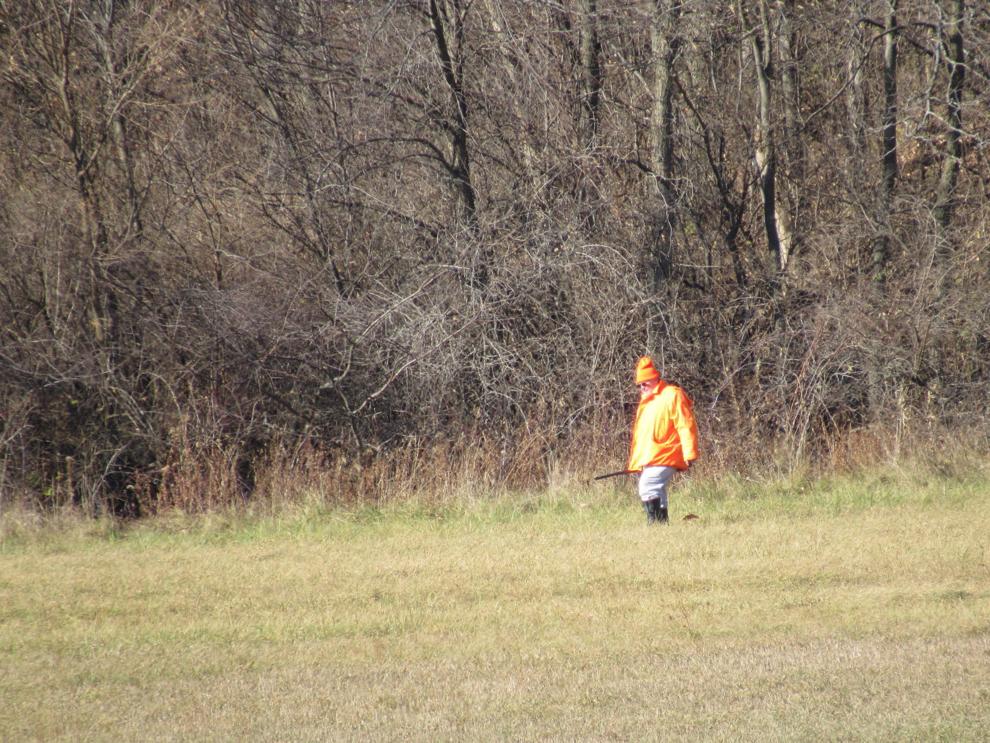 Deer season opener 2020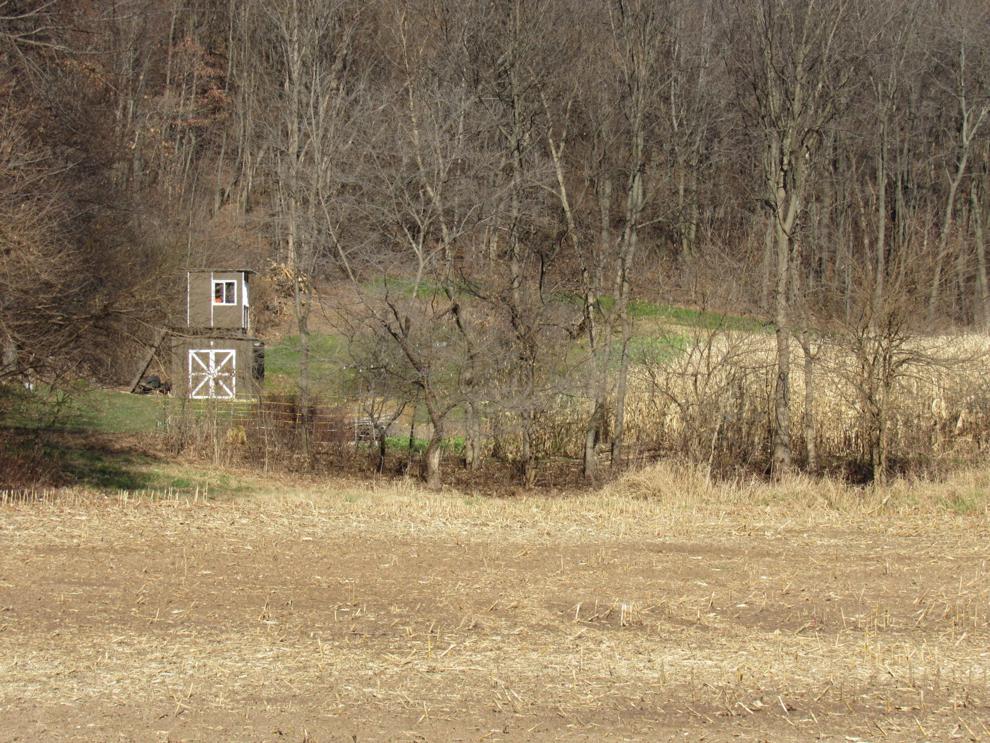 Deer season opener 2020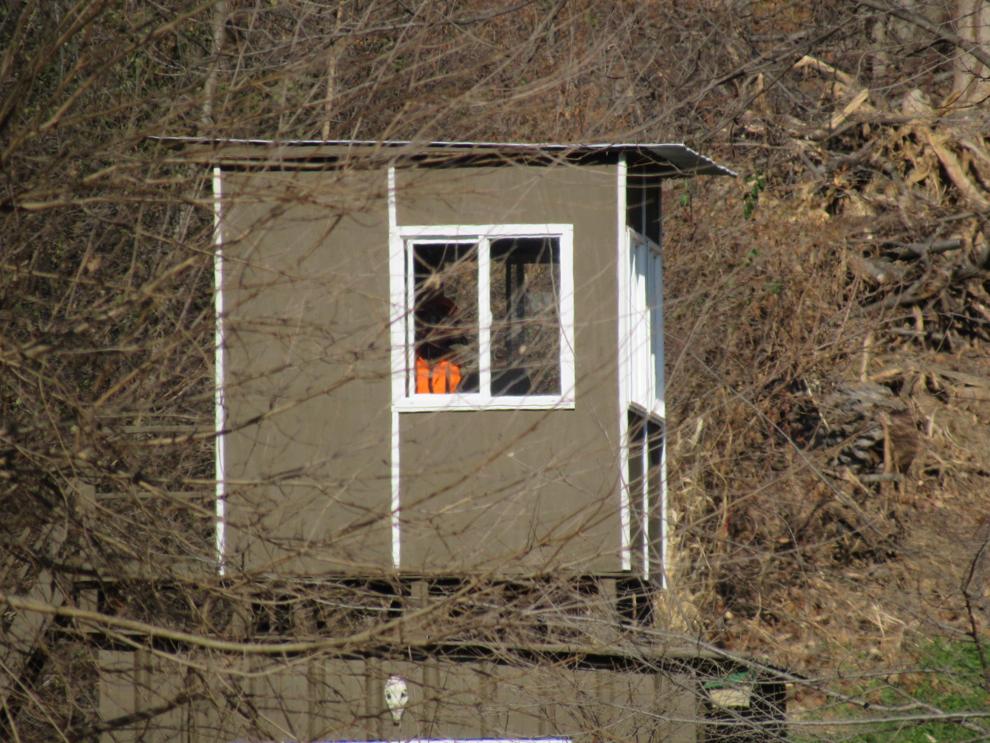 Deer season opener 2020
Deer season opener 2020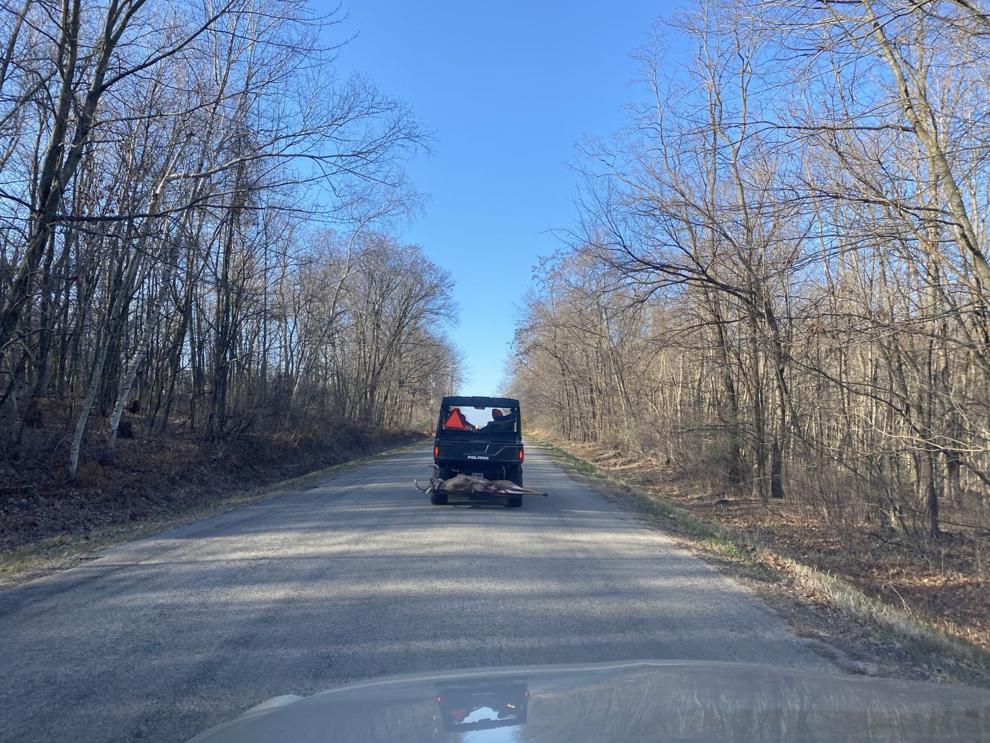 Deer season opener 2020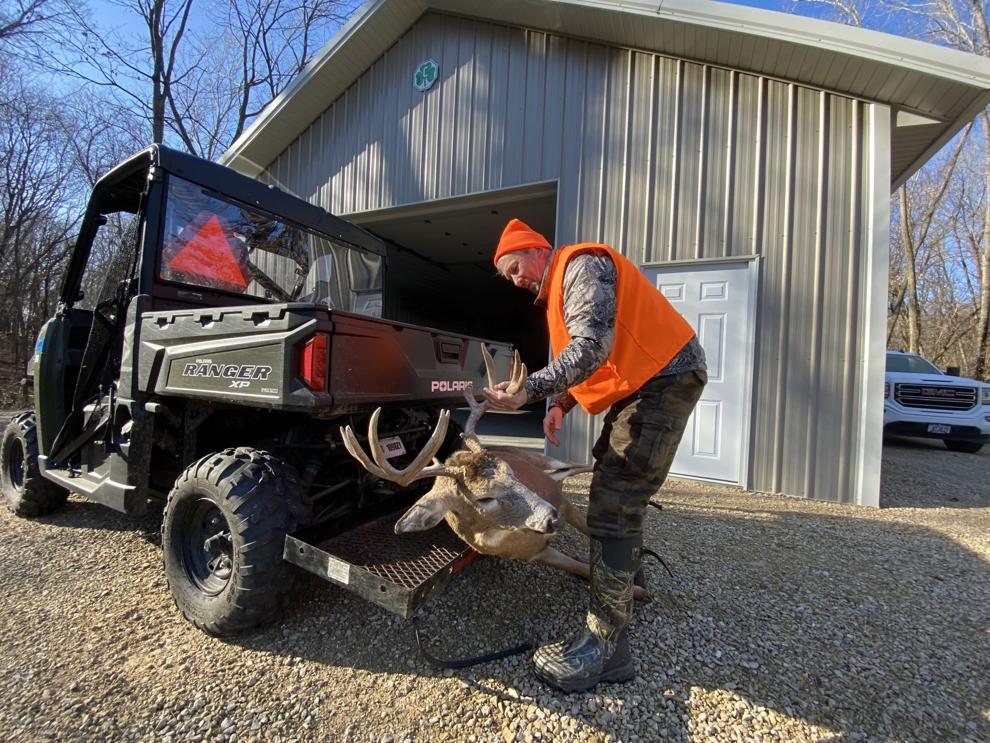 Deer season opener 2020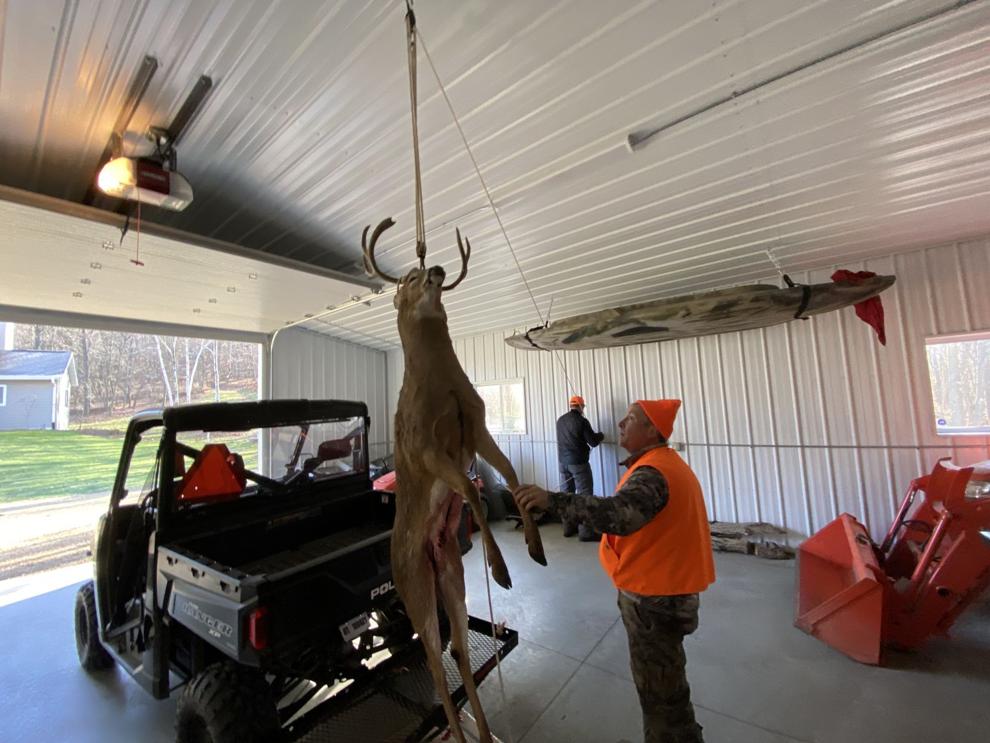 Deer season opener 2020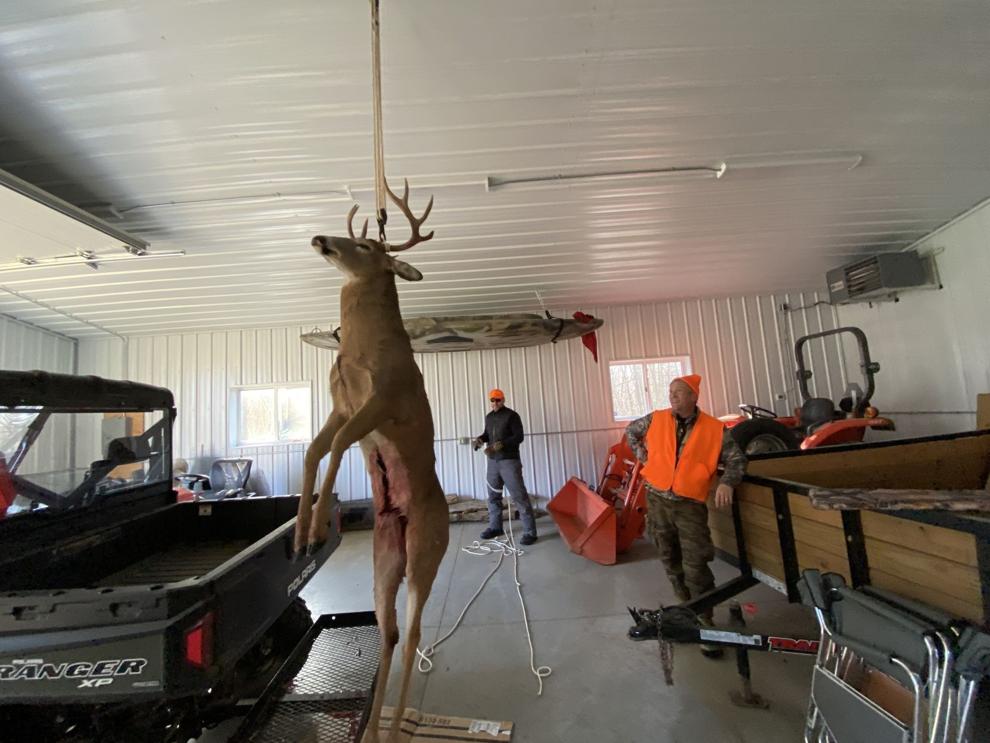 Deer season opener 2020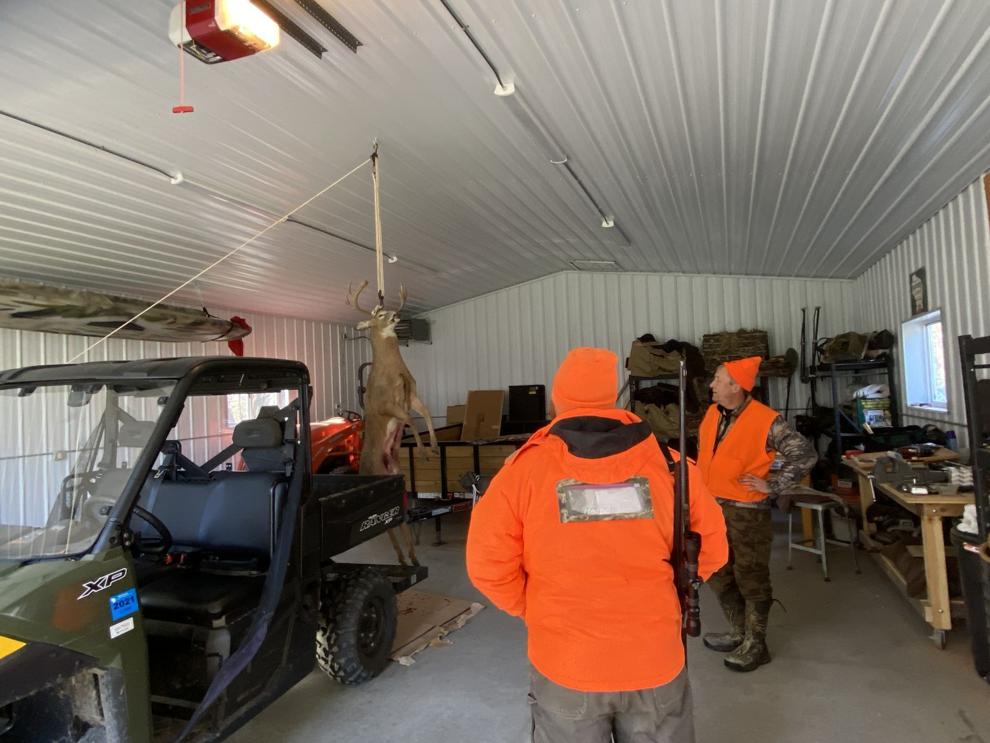 Deer season opener 2020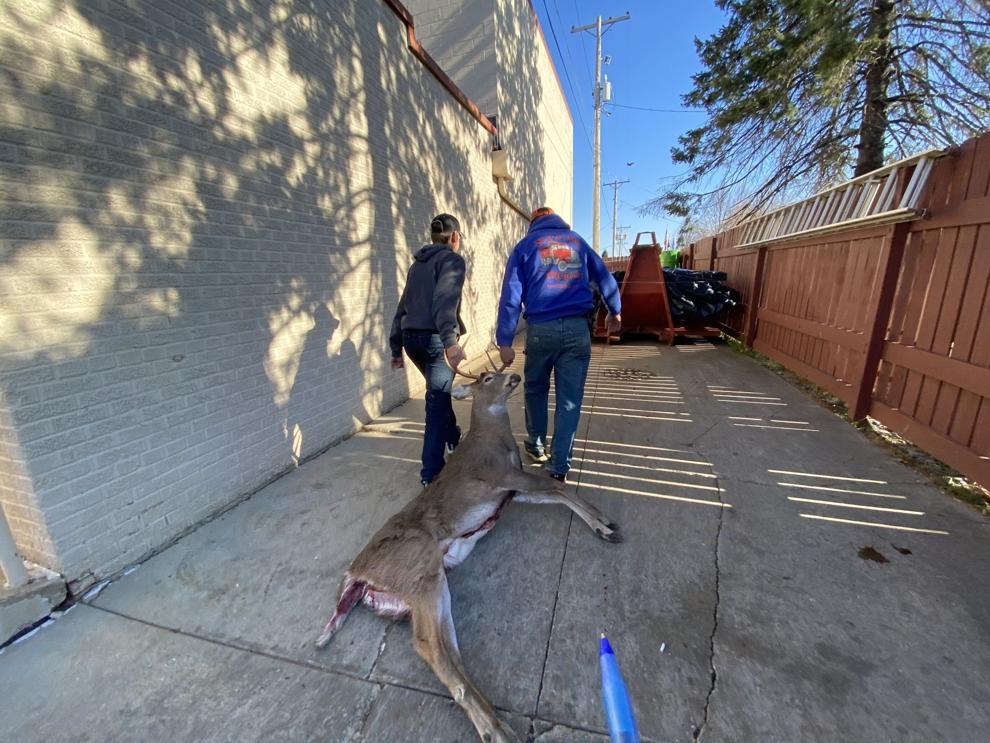 Deer season opener 2020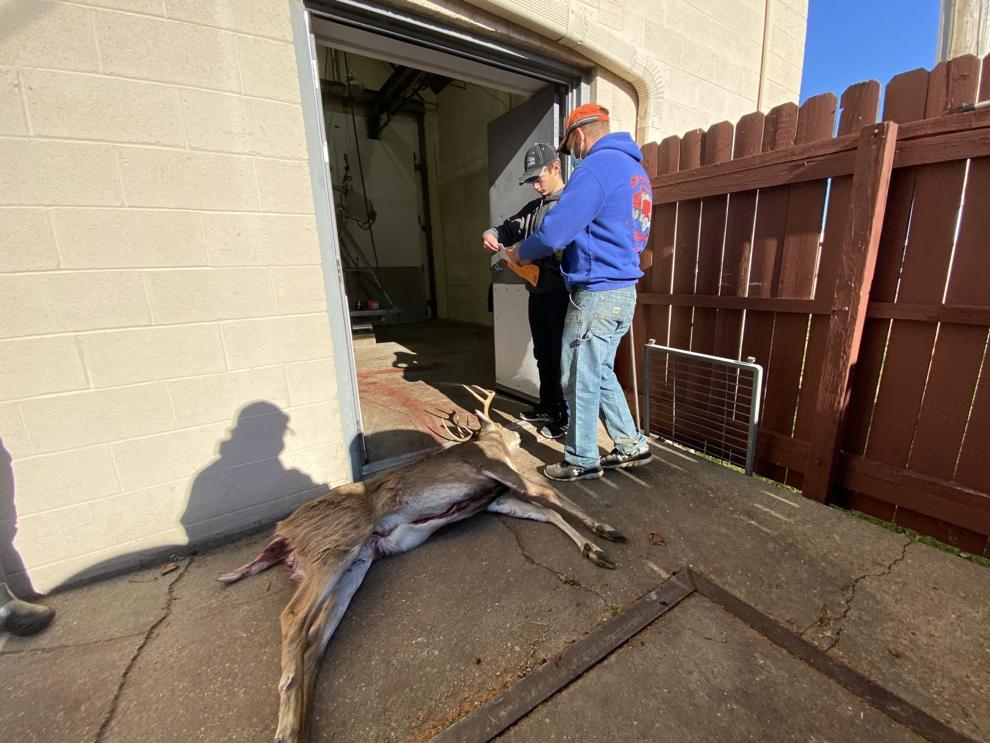 Deer season opener 2020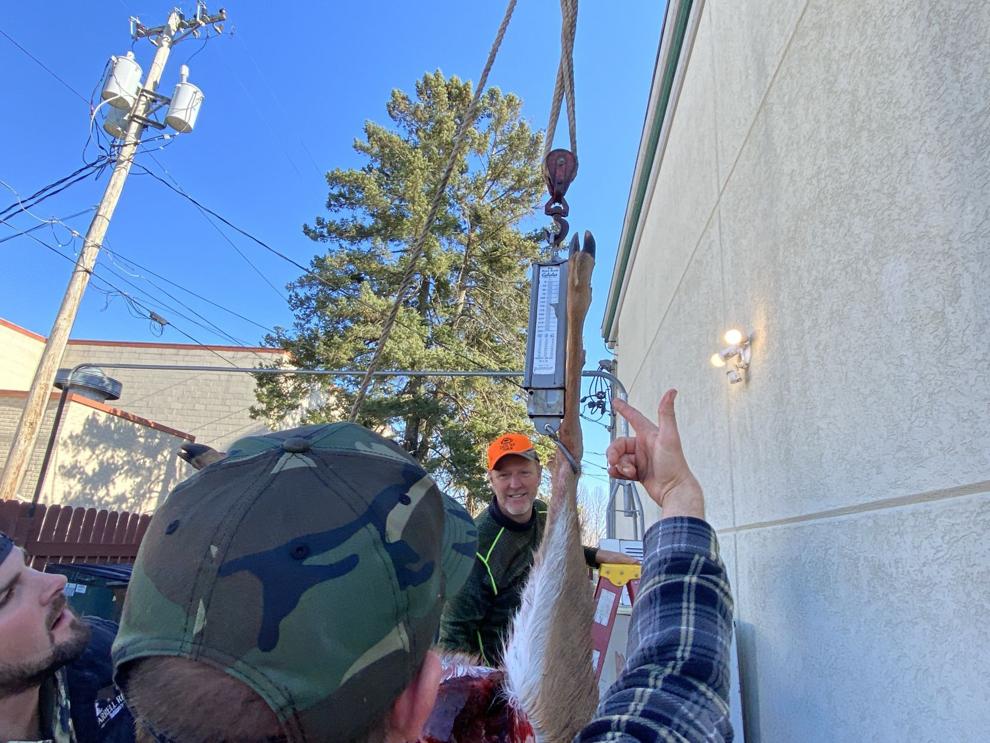 Deer season opener 2020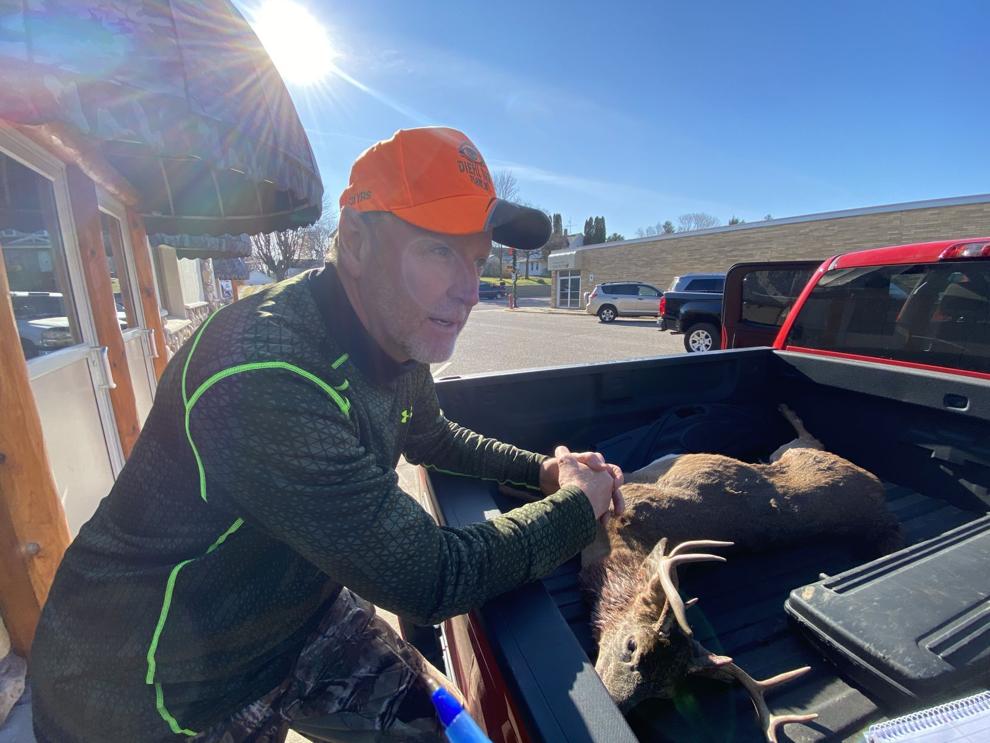 Deer season opener 2020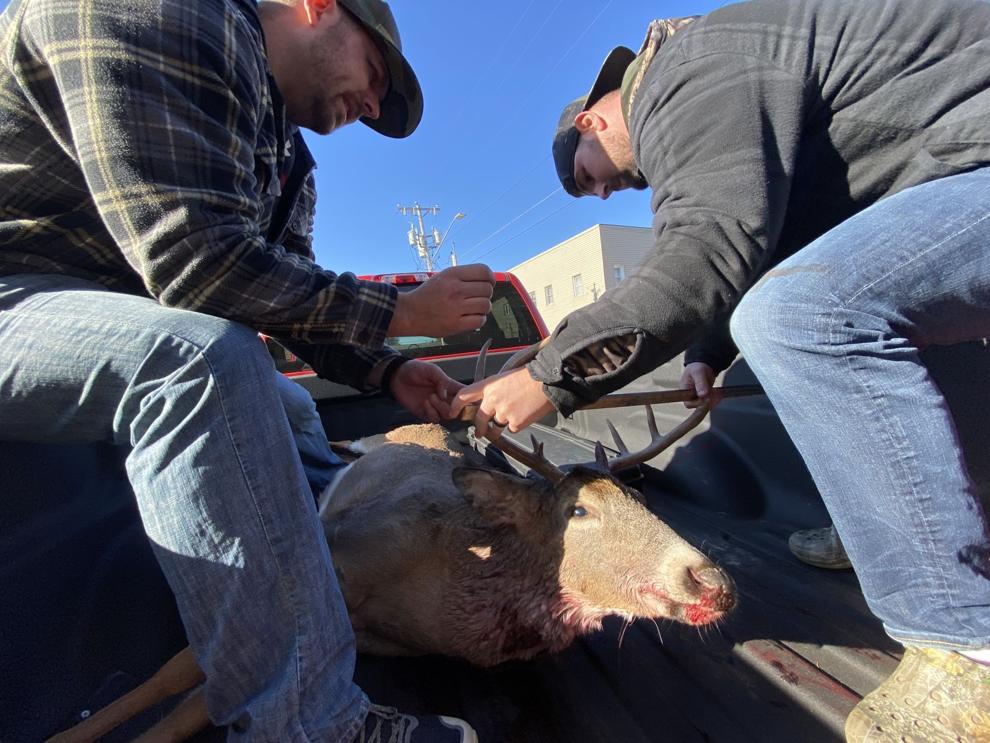 Barry Adams covers regional news for the Wisconsin State Journal. Send him ideas for On Wisconsin at 608-252-6148 or by email at badams@madison.com.