WATERTOWN – The historic Mullen's Dairy Bar & Eatery sign still hangs above the door at 212 W. Main St.
A Facebook page and Kickstarter campaign all tout Mullen's and the plans to reopen the iconic business. The former owner, Ron Luepke, wore a gray long-sleeve T-shirt with a Mullen's logo on his upper left chest last week, while Josh Keepman, who is partnering with his two brothers and Luepke to run the business, donned a red Mullen's fleece jacket as he showed off remodeling plans.
There is much excitement in this city of 24,000 people and beyond for the day when the front door opens and ice cream made in the back is scooped into cones, dishes and tall stainless steel cups for shakes and malts.
But when the business reopens, possibly by May, it's unclear if the Mullen's name will be a part of the operation.
Tumultuous times
A case is pending before the Trademark Trial and Appeal Board in the U.S. Patent and Trademark Office in Washington, D.C., in which Luepke contends that he has the right to the Mullen's name, not Troy and Shannon Milbrath. The Milbraths bought the business from Luepke in 2005, filed for bankruptcy in 2010 and closed the shop in September after Luepke, who owns the building, exercised his right not to extend the lease for the Milbraths.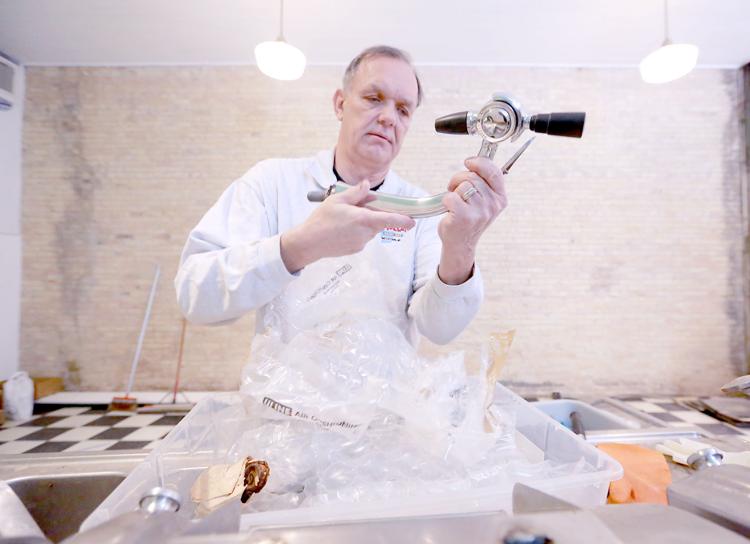 "I'm putting this together as a dairy bar that has been here since 1932," Luepke said of his plans. "It's going to be adorned with Mullen's Dairy memorabilia, people in town are going to be calling it Mullen's Dairy and whether it's called Mullen's Dairy or not it's always going to be Mullen's Dairy."
After closing his shop, Troy Milbrath announced a plan to open Mullen's in another location and began dismantling the Mullen's interior that included cutting up and tossing the ice cream counter into a dumpster. Equipment from the shop was put up for auction but most of it was purchased by Luepke.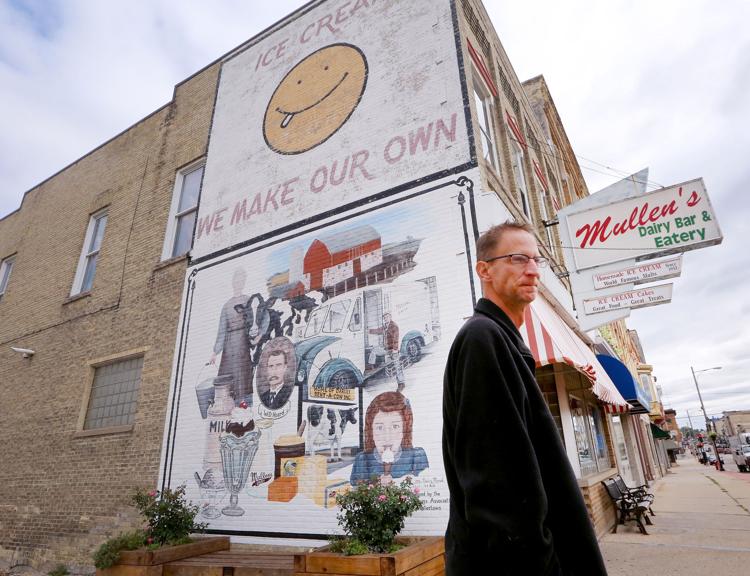 Then in October, the tale took another twist when Milbrath was charged in Jefferson County Circuit Court with 16 felonies and three misdemeanors. He's accused of allegedly opening and using credit cards and loans in the name of his business partner and his business partner's wife with balances that exceed $65,000.
Regardless of the pending criminal case, Milbrath contends he has the rights to the Mullen's trademark. In November, Luepke filed a notice of opposition to Milbrath's 2015 U.S. trademark application.
A response by Milbrath's attorney, Daniel Kattman, filed on Dec. 30, rejects the notion that Luepke only licensed the Mullen's name to Milbrath and counters that Luepke abandoned the trademark rights after he sold to Milbrath.
"You can guess how it sits with me," Milbrath said last week when reached by phone at his Watertown home. "There are people who we are close to that thought we sold the name but our company is still the owner."
Kattman said trademark cases can take months or possibly years to finalize but that both sides are talking. One option would be for Luepke to buy the trademark from the Milbraths. Both Luepke and Kattman declined to say if an offer has been made. In addition, Kattman believes that if Luepke opens an ice cream shop and continues to use the Mullen's Dairy Bar exterior sign without owning the rights, he would be in violation of trademark law.
"Trademark law is based on preventing consumer confusion," Kattman said from his Milwaukee office. "Our case is pretty darn strong but we have talked about resolving and we're all trying to be amicable here."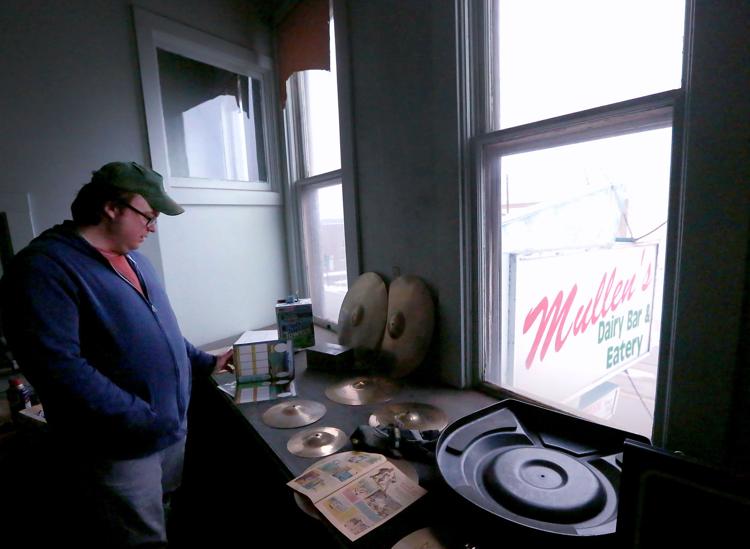 Brotherly partnership
At the same time the shop was in turmoil last summer and fall, Luepke was talking with Josh, Adam and Matt Keepman, three brothers, two of whom worked at the Kiltie Drive-In in their hometown of Oconomowoc while in high school. In addition, Matt Keepman, 40, and his wife, Angela, live in Dallas, where they own Savoy Sorbet, a company that makes gluten-free, vegan-friendly and dairy-free sorbet.
You have free articles remaining.
Register for more free articles
Stay logged in to skip the surveys
The brothers are now partnering with Luepke and pushing ahead to make improvements and open the doors of the Watertown shop even though the Mullen's name is not a guarantee.
"It's something we've always been interested in," Josh Keepman said about owning a business with his brothers. "Given our diverse backgrounds of my brothers and I it just really comes together well for a business like this."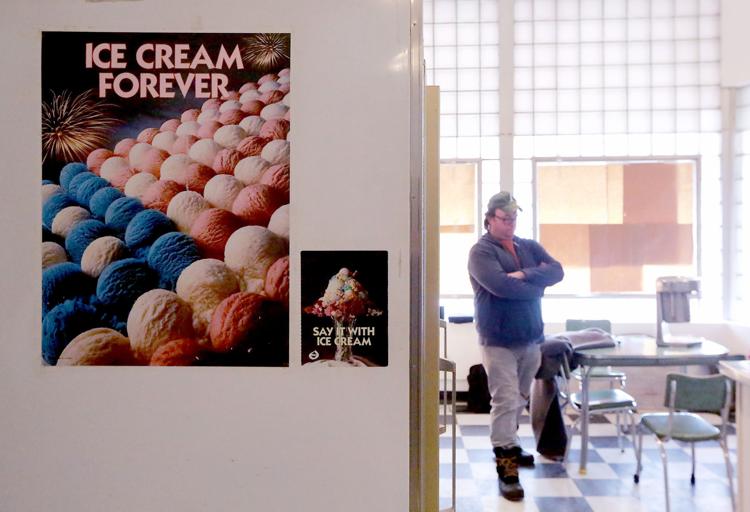 Josh Keepman, 42, is a 1996 UW-Whitewater graduate who has spent his career in industrial sales. Adam Keepman, 38, is a UW-Eau Claire graduate who was in a punk band in Chicago where he also worked for Whole Foods and Starbucks. He now works as a chef at Sendik's Food Market in Hartland. Both Josh and Adam each have two children and are both expecting their third child this spring.
A fixture since 1932
Mullen's has been a destination for decades and when the shop closed Sept. 11, it lit up Facebook pages and websites around the world. The business was founded in 1932 by Frank Mullen Sr. and his sons in a small building just west of the current location.
In 1939 the milk bottling operation moved into its present site, a building constructed in 1907. Ice cream production was added in 1940 with route sales of milk to small grocery stores, factories and homes.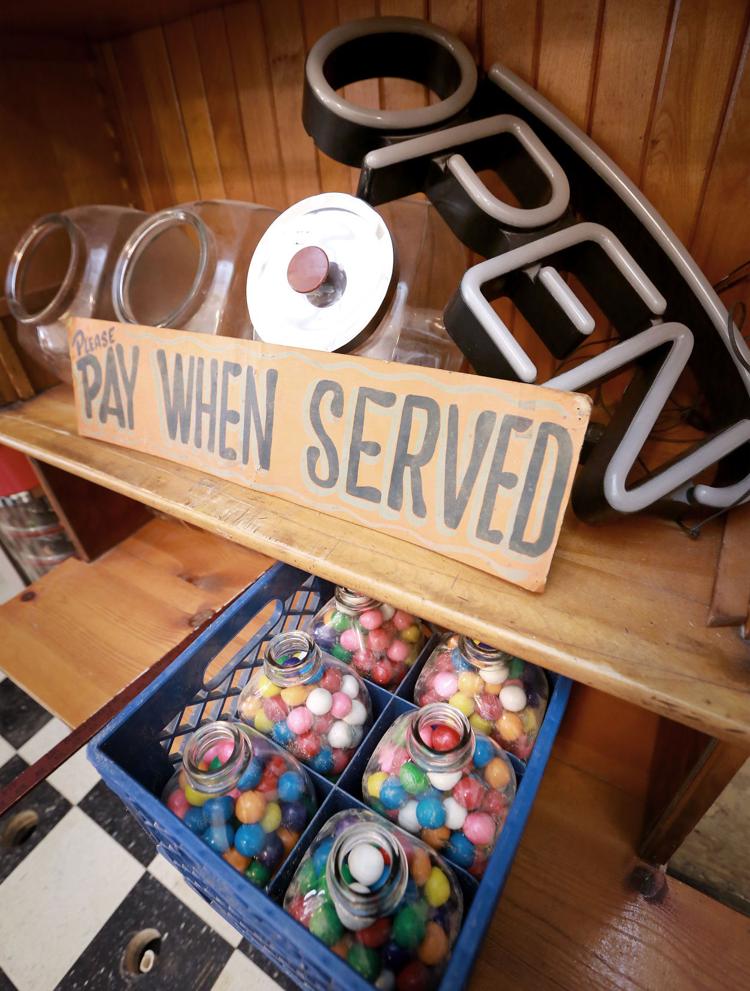 Bill Mullen, Frank Mullen's grandson, purchased the business in 1976 before selling to Luepke in 1997. Luepke operated the business for nearly 20 years before selling to Milbrath but financed part of the deal himself. When Milbrath filed bankruptcy, Luepke lost more than $300,000 while Milbrath lost his house.
Remodeling plans
The Keepmans and Luepke estimate it will cost about $100,000 to remodel and reopen the ice cream shop. The plans call for elevated booths, a restored 1933 vintage nut case and the return of a penny scale. The black-and-white checkered floor has been repaired, painting is underway and the two Emery Thompson ice cream machines that can each pump out 40 quarts in just over 10 minutes remain in working order.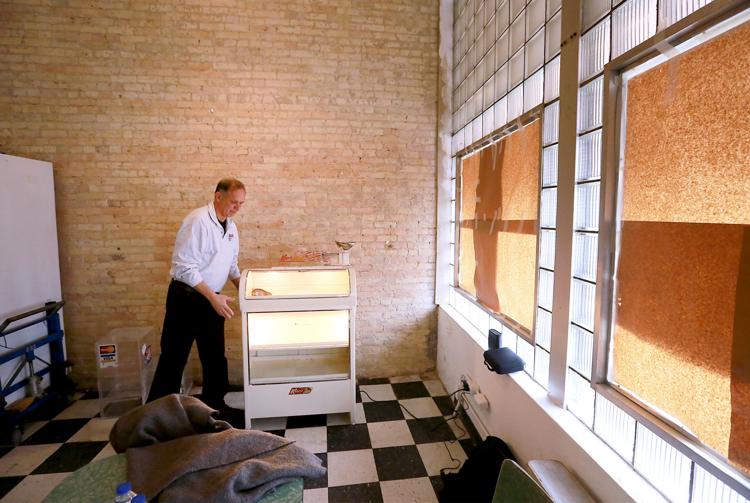 The Keepmans and Luepke are also in the final stretch of a Kickstarter campaign to raise another $40,000 to make other improvements. Those projects include spending $15,000 to rebuild the ice cream counter, $7,000 to restore the lighted exterior sign that hangs above the front door and $18,000 for the addition of a family bathroom on the main floor.
For the life of the business, the bathrooms have been in the basement and only accessible down steep flights of steps. Those bathrooms will remain but the family bathroom would be located at the rear of the shop near the kitchen.
As of Friday, the Kickstarter campaign had $15,501 from 136 backers and a private donor has stepped forward to match future pledges. If the $40,000 goal is not met by the Feb. 7 deadline, no money is awarded according to Kickstarter terms.
"We'd like to have (the ADA bathroom) done by the time we reopen but if the Kickstarter doesn't come through it's probably going to be two years out," Josh Keepman said.
The Keepmans and Luepke believe they can remodel and reopen without upgrading the bathroom situation. Doug Zwieg, the city's building inspector, said that he needs to see plans before he can comment.
Luepke, 63, said he and his wife, Gloria, were immediately taken when they visited Mullen's prior to buying the business. Luepke is hopeful another chapter can begin in a few months for the Keepmans and the community and that ultimately the Keepmans can purchase the business and the building.
"We came here to try and keep part of Americana going," Luepke said. "These brothers now see the passion people have for this business. This building is Mullen's. It's just so intertwined with the community."