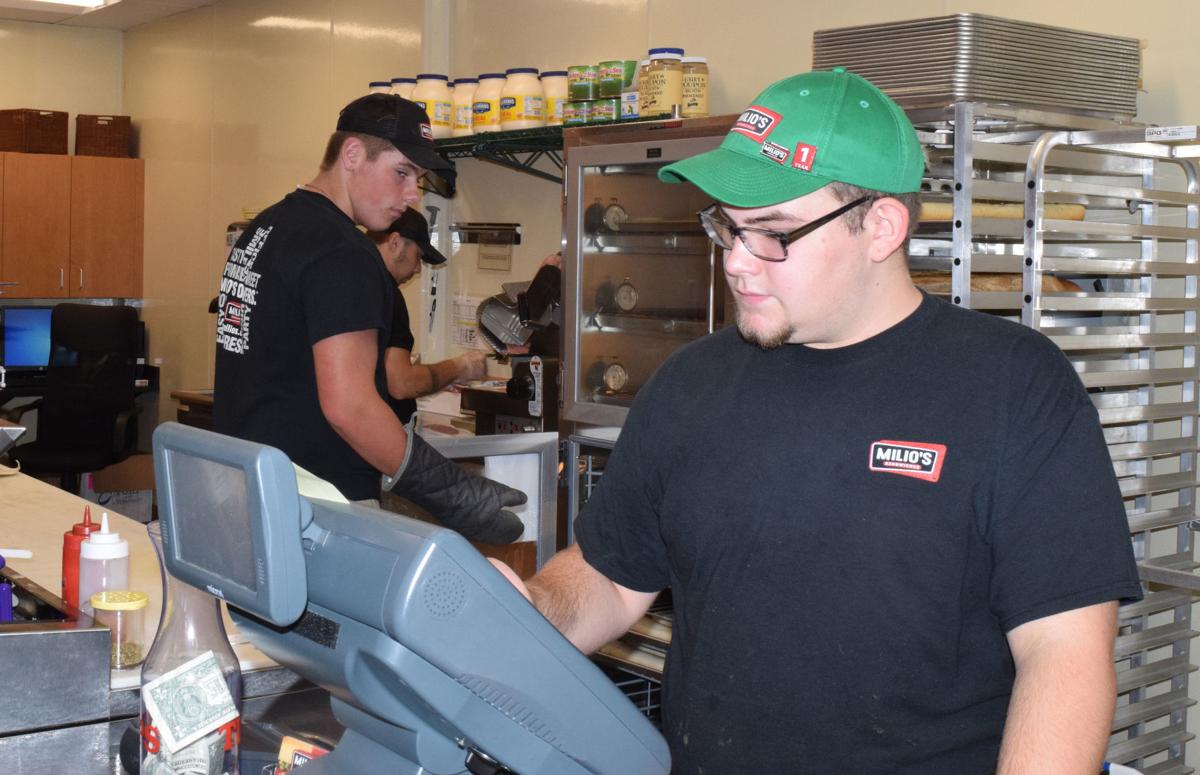 The Madison-based Milio's sandwich chain emailed employees Thursday to inform them that because of the ongoing coronavirus pandemic and its effect on the economy, it would not be able to make payroll this week.
The move leaves some 200 Milio's Sandwiches employees at 20 company-owned stores in Wisconsin, Iowa and Minnesota wondering when they'll get paid for hours they've already worked.
"People just expected they were going to wake up today and money was going to be in their accounts," said Margie Mills, 52, who said she worked at the Milio's on Rimrock Road in Madison since July.
She said she had been working about 39 hours a week at the shop before the virus hit. Without her paycheck, she said she has $32 to her name and is facing bills coming due for rent and her phone.
The email from company president Michael Liautaud thanks employees for their work but references the pandemic and says that because of "our business closures and related issues, we do not have adequate funds to issue your payroll checks this week."
"Since the money isn't coming in, I can't put it out," Liautaud told the Wisconsin State Journal. He said he closed his stores more than a week ago and has opted not to remain open for take-out and delivery — as allowed under the state's emergency orders — because he's worried about the safety of his employees and because his stores weren't making enough money in the early days of the outbreak to cover labor and other costs.
Liautaud said he is also not taking a paycheck.
A more-than-$370 billion small-business loan program included in the stimulus package passed by Congress this week could provide the money needed to pay workers at businesses such as Milio's, Liautaud said.
"I am zeroing in on wages and benefits," he said. "I am trying to figure out how best I can take advantage of this disaster relief program to benefit my employees."
He said it was too early to know when employees could expect their checks.
Eight other independently owned Milio's franchises were not included in Thursday's announcement, Liautaud said. 
The Wisconsin Supreme Court has issued an order that effectively bars new evictions from being considered before May 1.
Ben Jedd, a spokesman with the state Department of Workforce Development, said the agency has not seen any other complaints about companies not making payroll due to the pandemic.
Employees in the same situation as Milio's workers can file a claim with the DWD Equal Rights Department, he said.
Concerned about COVID-19?
Sign up now to get the most recent coronavirus headlines and other important local and national news sent to your email inbox daily.