Even death couldn't stop Rodney Kreunen from giving away packets of seeds, homemade postcards and books with colorful photos of locomotives.
The former state railroad commissioner, referred to by many as "Uncle Rodney" and who served in the position from 1996 to 2008, was known for handing out railroad memorabilia and other trinkets and had a lifelong affinity for trains and railroads until his death in October at the age of 79.
So when the 20 or so volunteer board members of the state's chapter of Operation Lifesaver — a railroad safety advocacy group — gathered in Madison last week for its quarterly meeting, Uncle Rodney's railroad collection was part of the agenda. It provided an opportunity for Kreunen's wife, Annette, to clear out some of her late husband's collection and share it with those who have a similar, but likely not as intense, love of the rails.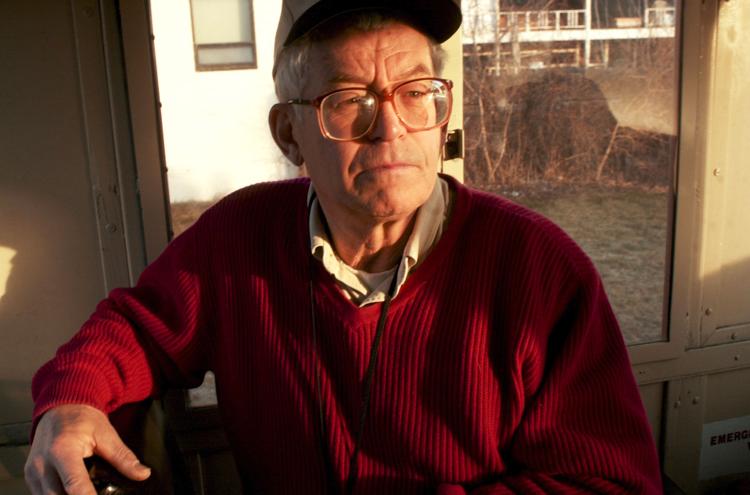 "Rodney was quite a guy, and I'm sure he'd want this stuff passed on to rail people," said Tom Clauder, a longtime friend of Kreunen and a state railroad investigator, whom Annette contacted. "I found things that reminded me so much of Rodney. From seeds to the books he bought to the shirts he purchased. His heart was in the right place."
The meeting in the Pecatonica River Conference Room in the basement of the Public Service Commission building on Madison's West Side was supposed to be a talk about improving safety on the network of railroads that create a web of tracks across the state. But just before lunch, the meeting paused with volunteers taking turns selecting a piece of Kreunen's collection.
There were multiple copies of "A Guide to Trains" and "The World Encyclopedia of Locomotives." Another book was dedicated to steam engines while another was titled "Confessions of a Train Watcher."
Some took greeting cards embossed with train engine blueprints, a railroad signal light or models of trains. Everyone left with a packet or two of wildflower seeds.
"He was passionate. And you can't ask for anything else," said Susie Klinger, Operation Lifesaver's state coordinator, who has planted seeds from Rodney in the past and headed back to her home in Tomahawk with another stash. "I'm hoping the ones I got today will grow as well."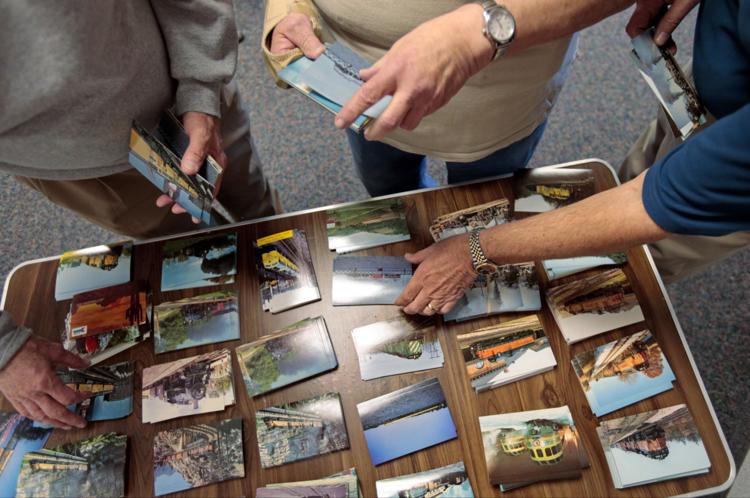 One table was reserved for stacks of postcards created by Kreunen. Some included his own photography, such as a shot of the Chicago & North Western 1385 steam locomotive in 1983 at West Chicago Railroad Days. The locomotive, owned by the Mid-Continent Railway Museum in North Freedom, is in the midst of a multi-year $2 million restoration at SPEC Machine north of Middleton.
Other photos turned into postcards included a 1982 shot of the Milwaukee Road engine 546 at the depot at West Washington Avenue; a 1981 photo of Milwaukee Road engine 2016, west of Wisconsin Dells, and a colorful image of the Circus Train crossing Monona Bay on a return trip from Chicago to Baraboo in 1981.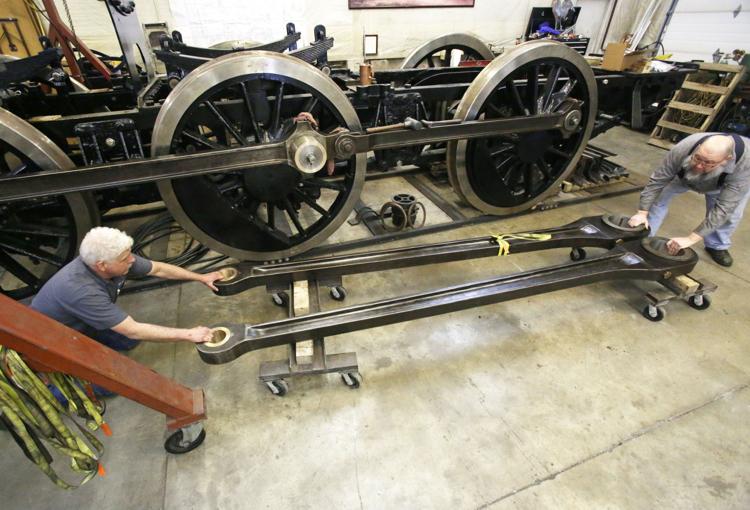 But the meeting's focus was on rail safety and figuring out ways to promote issues such as trespassing on rail lines and getting motorists to obey railroad signals and not drive around gates.
You have free articles remaining.
Register for more free articles
Stay logged in to skip the surveys
Last year's campaign emphasized the difficulties and time it takes for a train to stop. This year, trespassing may be a point of emphasis.
Nationally, crashes at highway railway grade crossings have declined by more than 50 percent since 1990, but the goal is zero deaths.
There were 1,780 vehicle collisions and 216 deaths at public crossings around the country in 2015; 35 of those collisions and three of those deaths were in Wisconsin. But 511 people were killed and 398 injured nationally due to walking onto a track, which is trespassing and illegal. In Wisconsin, eight people were killed and three people injured while trespassing in 2015 compared to four killed and two injured in 2014, according to the Federal Railroad Administration.
"There's still a huge unawareness that when you're on train tracks, you're trespassing," said Mae Knowles, a state Department of Transportation legislative liaison and communication specialist. "That's an issue that would be a good idea to broaden."
Even though many rail corridors have been converted to recreation trails, the state still has an impressive network of rail lines.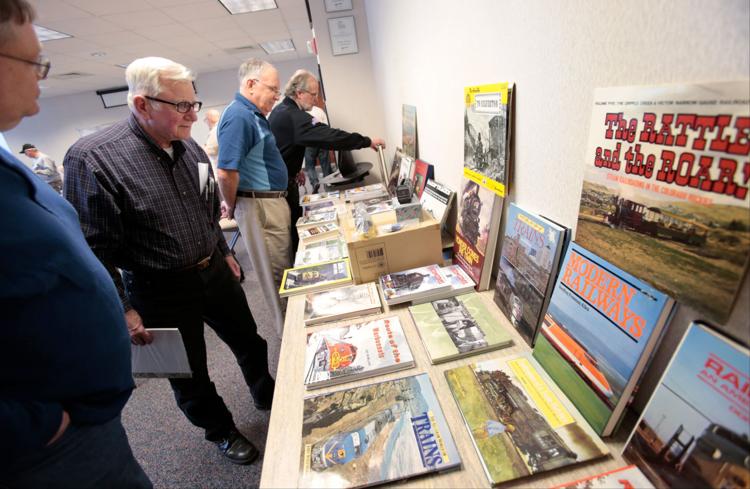 The Burlington Northern-Santa Fe parallels the Mississippi River, the Canadian Pacific runs from Kenosha County to La Crosse, and the Canadian National enters Wisconsin near Silver Lake, runs north to Neenah and spreads out with spurs to Green Bay, Stevens Point and Shawano.
A Union Pacific train can start in Fort Atkinson and make stops in Johnson Creek and Watertown before veering to the northwest at Clyman Junction and ending up in the Twin Cities. Amtrak's Empire Builder passenger train whizzes diagonally across Wisconsin twice a day with stops in eight communities.
The more than 7,000 state rail crossings and relatively easy access to tracks create hazards that volunteers from Wisconsin's Operation Lifesaver are trying to mitigate. The non-profit national organization founded in 1972 has chapters in all 50 states and provides public education programs designed to prevent collisions, injuries and fatalities on and around railroad tracks and highway-rail grade crossings.
One idea discussed last week would create an interactive trailer that would house demonstrations and be a step up from keychain and coloring book giveaways at county fairs and other events. The 18- to 20-foot trailer would cost about $17,000 fully equipped and include a locomotive control station and video screen to give visitors an engineer's view of people walking on tracks or vehicles trying to beat a train to a crossing.
"I think it would be a great thing to have and pass around the state," said Josh Shaffer, an Operation Lifesaver board member, who has seen similar trailers in Nebraska and Wyoming. "It's a great way to spread the message."
Jeff McClinchy of Grand Marsh spent 44 years working in the railroad industry, his last 17 as a Union Pacific Railroad conductor. Educating young drivers and elementary and middle school students about rail safety will be a function that will be around as long as there are trains on tracks, at-grade crossings and rail lines with easy access, he said. Cars involved in crashes with trains are also placed on trailers and put on display to drive home the message of the ultimate mismatch.
"It's a good tool. It does a lot of talking for us. People see that, and it kind of hits home," said McClinchy, who was involved in 12 collisions during his career, one of them fatal.
"I was involved in 12, but I had a couple thousand near-misses. And some people didn't even know you were there because they have the windows up and the radio going. You've just missed them and they have no idea."