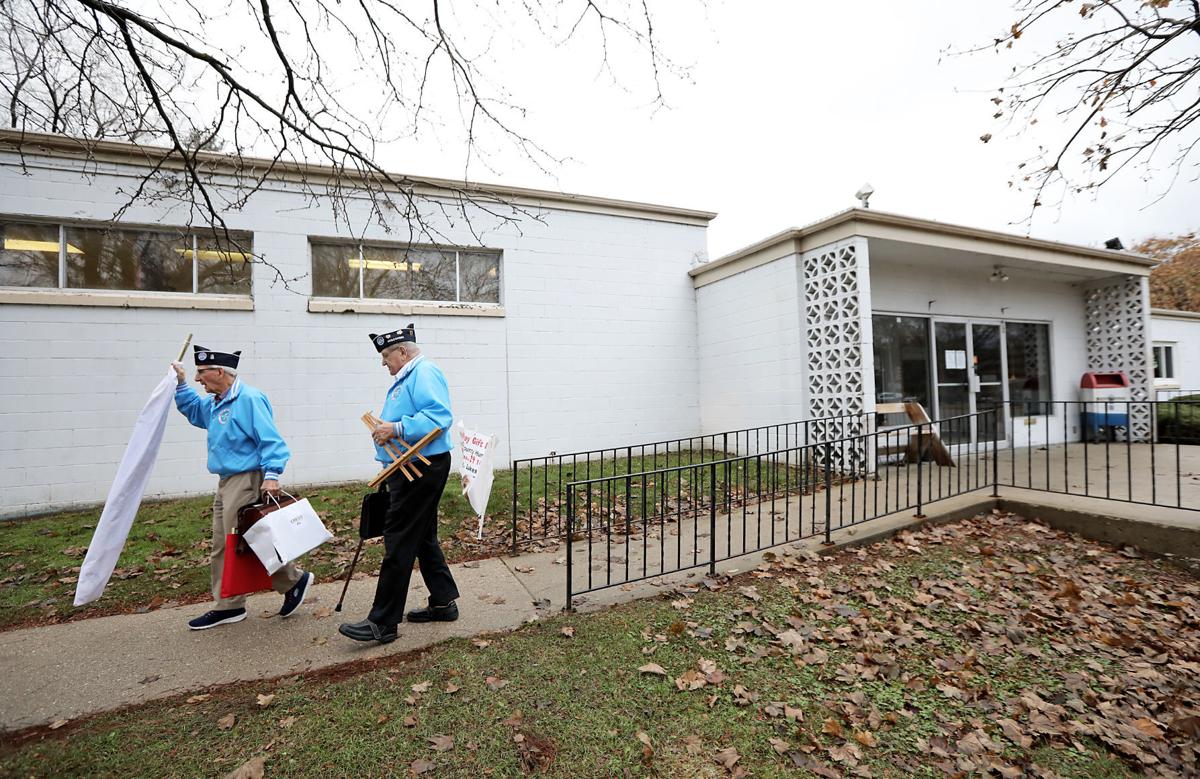 Wayne Pickarts spent his time in the Korean War building air strips as a member of a U.S. Army attachment to the 5th Air Force.
Fred Sage was part of the Army's 25th Infantry Division where he worked as a combat engineer to supply and support troops, including those in the Battle of Heartbreak Ridge.
Bill Sprout found himself on the 38th parallel as part of a destroyer escort.
On Thursday, the trio of octogenarians was part of a small group trying to keep memories and camaraderie alive. Time is an undefeated enemy, but for at least two more months, the South Central Wisconsin chapter of the National Korean War Veterans Association will continue on.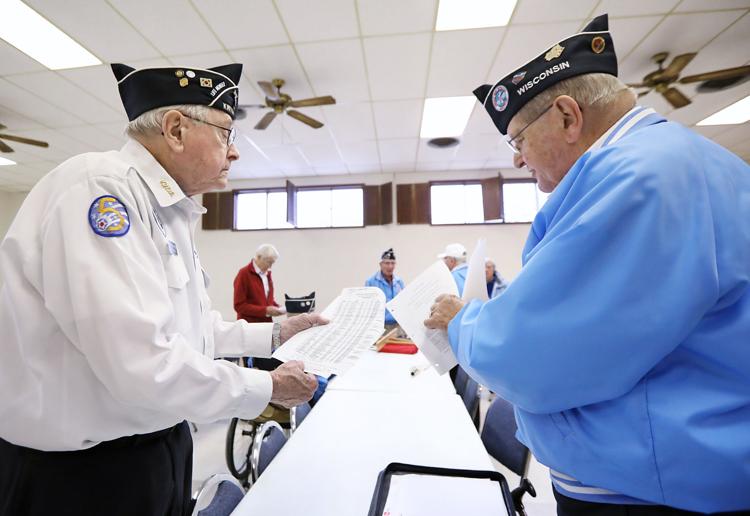 The dissolution of the chapter, approved in September, is being delayed in a last-gasp effort to attract younger members. Unlike other foreign war organizations, the National Korean War Veterans Association has a constant pool of potential members who have served over the past 66 years in and around the Demilitarized Zone between South and North Korea. But none are members.
"We're trying to find out who those current defense guys are, but we can't find them," said Gordon Faust, 87, who served in the U.S. Air Force in Korea in 1952 and 1953. "I'd like to give it one more last shot at attempting to do this rather than dissolve it."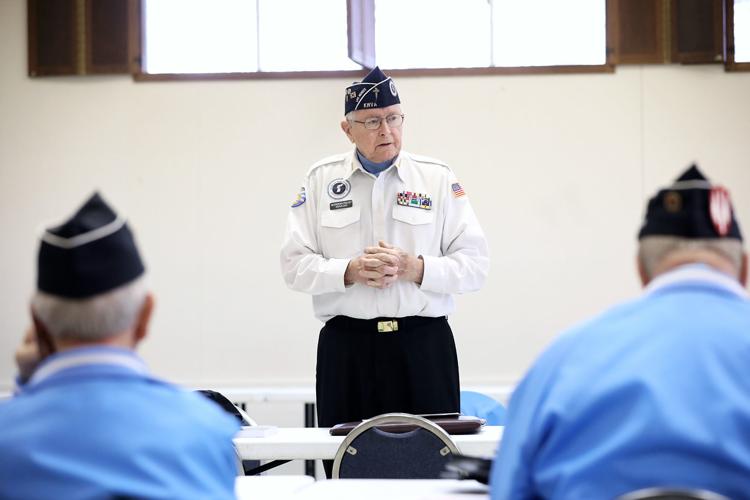 The South Central Wisconsin chapter was founded in 2001 and in 2008, at its peak, had 49 members. But membership has plunged, leaving the group with 18 members. They had 19 as of a few weeks ago, but John Carlson, who entered the Army fresh out of Beloit High School, died on Oct. 22 at age 88. A quorum hasn't gathered for the meetings, held on the third Thursday of every other month, in more than a year. On Thursday, just seven people showed up. One was in a wheelchair, another used a walker and one needed a cane. They are all in their late 80s or early 90s, and some no longer drive.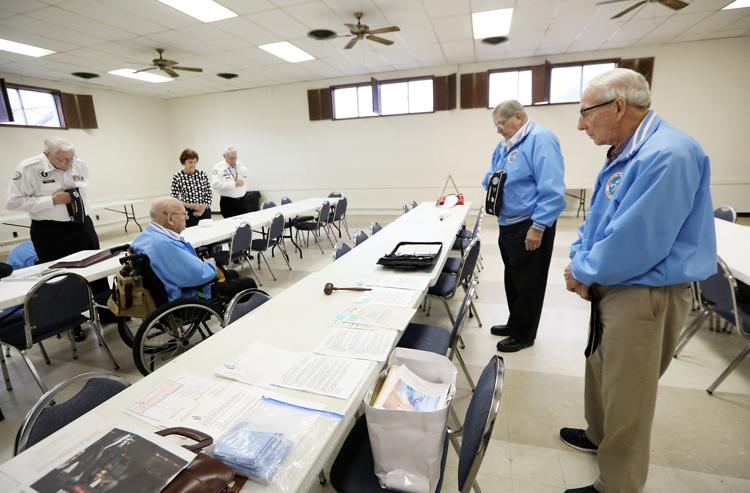 The group, after an opening prayer and the Pledge of Allegiance, voted 5-2, despite the objections of Commander Norm Moen, to hold off on dissolving the chapter. Moen already has the paperwork done to make the dissolution official and has a $10 check made out to the state to cancel its incorporation. The nonprofit chapter has $823 in the bank but will send a $25 memorial to the estate of Carlson and, if the chapter dissolves, donate the remainder to a charity, likely to the Badger Honor Flight program, Moen said.
All eight members who attended the September meeting had voted to dissolve the chapter as of Dec. 31. In addition, ballots were sent to the remaining membership with all but three approving the dissolution. Thursday's meeting was supposed to be the last, but there could be another meeting in January at which members could decide to continue on or dissolve.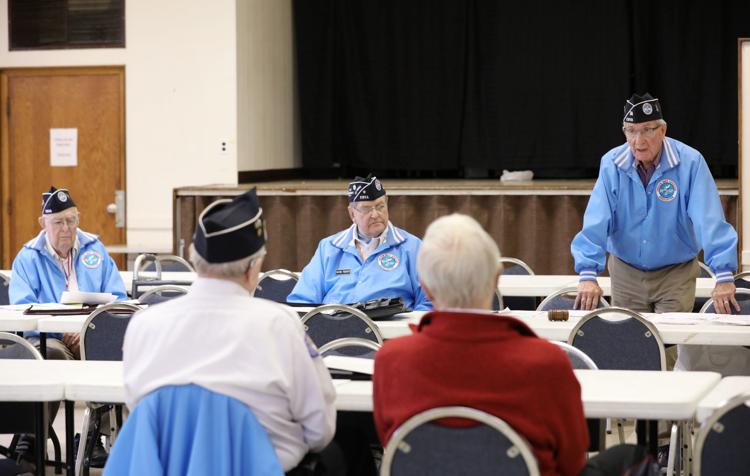 "I guess my question is why didn't we take this step a year ago," Moen said, during the 42-minute meeting in the banquet hall of the Lt. Marion C. Cranefield VFW Post 1318 on East Lakeside Street. "Why did we wait this long to take this step?"
According to the National Veterans Foundation, more than 5.7 million Americans served during the Korean War between 1950 and 1953. The war killed 54,246 and injured more than 103,000. There are approximately 2 million Korean War veterans still living.
"It may seem fruitless, but why not give us another chance to get together," said Sage, 88, who resides in an assisted-living facility in Stoughton. "I would like to see it continue."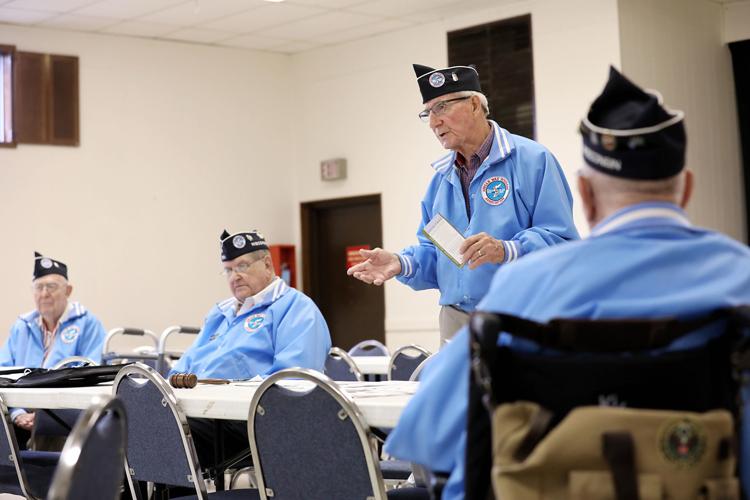 The National Korean War Veterans Association's South Central Wisconsin chapter is not alone in its quest to remain relevant. Other fraternal organizations such as the Elks and Moose clubs, Optimists and local historical societies have struggled in many communities to gain membership and remain viable.
Even the future of the building in which the Korean War veterans hold their meetings is in doubt. In 2015, a Madison developer obtained a three-year option to buy the VFW facility that was built in 1965. The agreement was extended by five years in 2018, but so far the developer has not exercised his option. Once he does, the VFW will have one year to find a new home.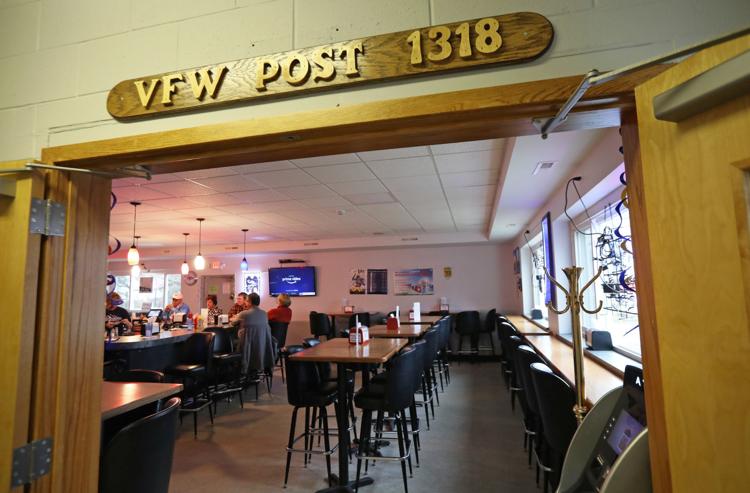 At its peak in the early 2000s, Post 1318, founded in 1925 and the oldest in Madison, had about 700 members. That number has been more than halved to 288 members, even though the war in Afghanistan has been ongoing since late 2001 and the Iraq War took place from 2003 to 2011. About 28 VFW members are World War II veterans. Last year 35 members of the post died.
Gundel "Gundy" Metz, 69, the post's quartermaster, served in the Army from 1975 to 1995, including two years near the Demilitarized Zone. She was state VFW commander in 2018 when the organization statewide had about 28,000 members. In 1992, membership was at 52,000.
"We need our younger veterans to join and to help us," Metz said. "We're here to mentor them but we need them to move forward."
Anyone interested in joining the Madison chapter of the Korean War Veterans Association should call Gordon Faust at 608-849-8786.
Be the first to know
Get local news delivered to your inbox!