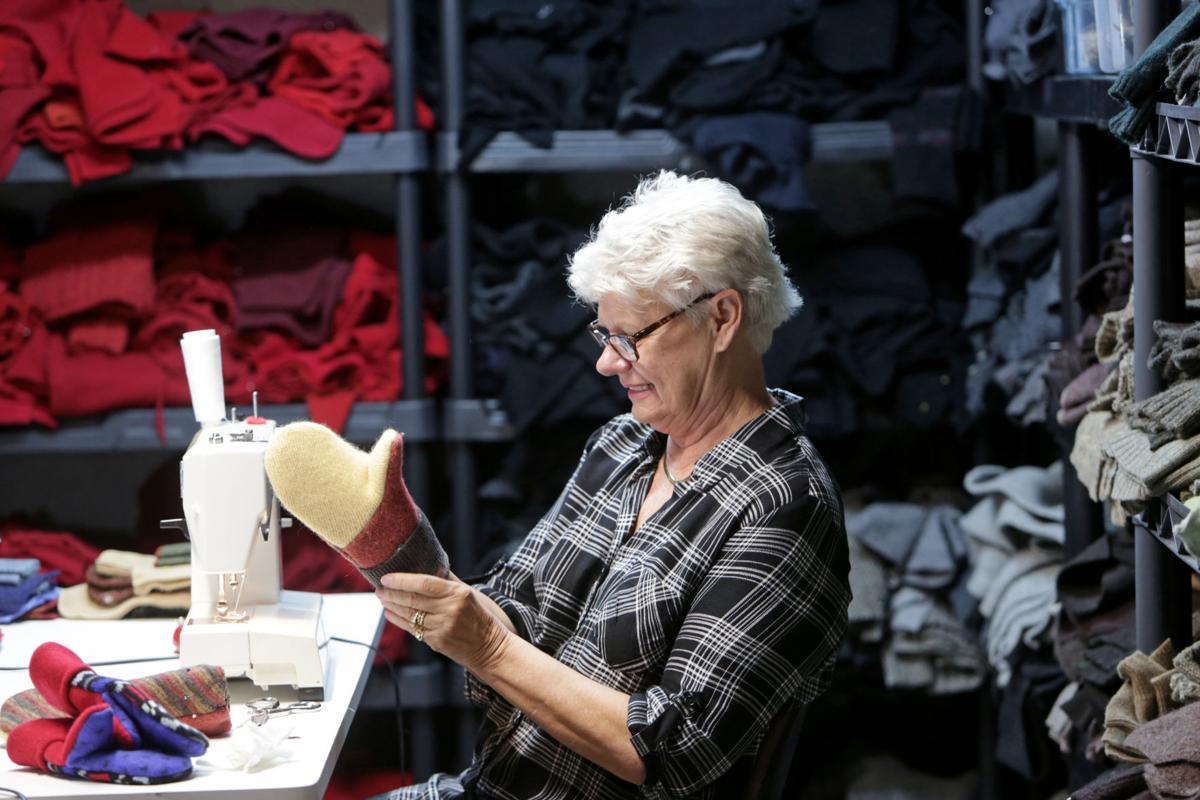 There's something magical happening in Middleton.
In the basement of a local home are shelves meticulously organized with stacks of sweaters sorted by color. The sweaters were deemed unusable by St. Vincent de Paul and sent to a group of crafty volunteers who transform the well-loved wool into mittens ready to take on a winter in Wisconsin.
Their crafty cause? ReMitts — an organization of roughly 25 volunteers who give new life to old sweaters before making them available to the public in exchange for a donation to a local food pantry.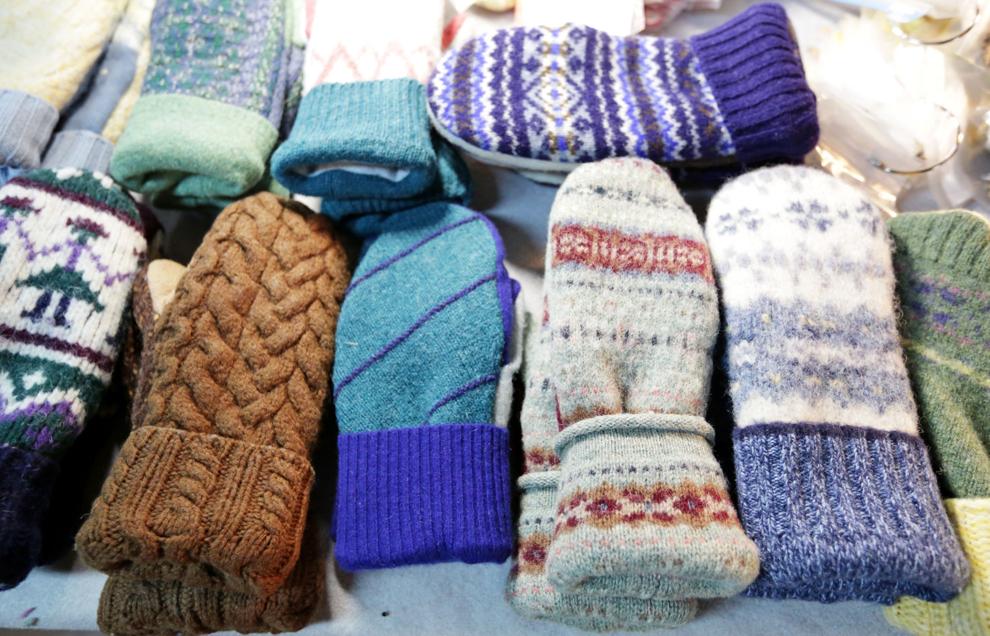 Since 2009, ReMitts has been raising money for area food pantries.
When asked about why they chose food pantries specifically, ReMitts founder Janet Tupy said pantries are a cause that everyone can rally around.
In their first year, the folks behind ReMitts hoped to raise $1,000. They were blown away when they raised nearly $4,000.
"That's when we realized there was a demand for these products," Tupy said.
So far they've garnered more than $225,000. This holiday season, the time when ReMitts are available at local retailers, they hope to surpass a quarter of a million dollars.
That's not an outrageous goal as Tupy said last year they received more than $50,000 in donations.
Food pantries
Mittens are not "sold" by ReMitts, they are given in exchange for a $35-$45 donation to a pantry of the donor's choosing. Checks, for example, are made out directly to a food pantry.
ReMitts works largely with four particular pantries: St. Vincent de Paul, Middleton Outreach Ministry, The River Food Pantry and the Iowa County Food Pantry.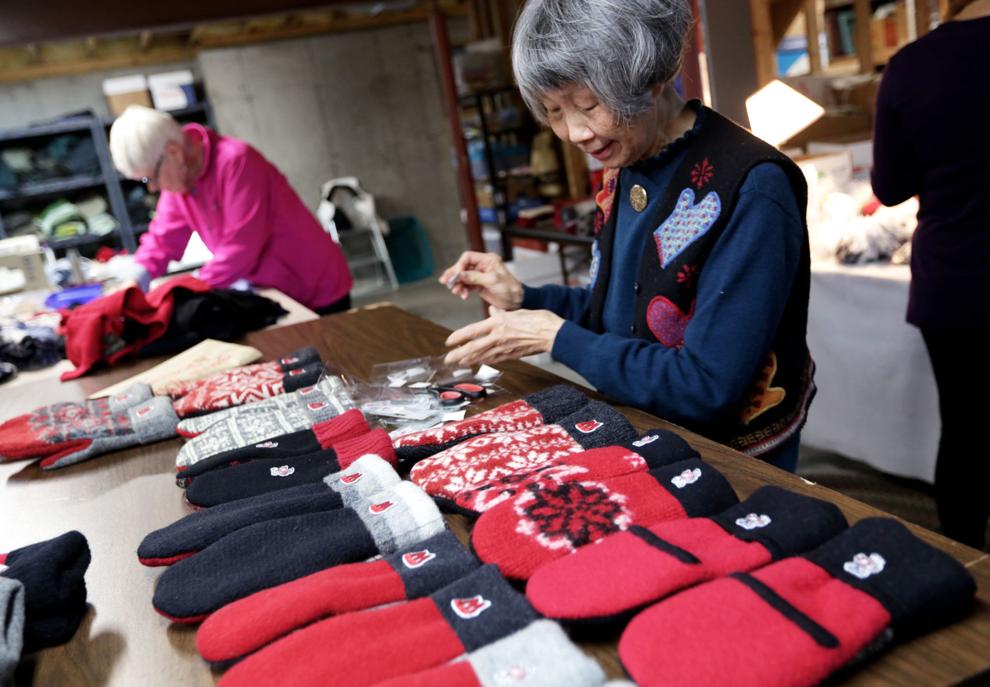 "It's wonderful," said Amy Lord, development director for The River Food Pantry. "For Janet and the group of ladies who thought of doing this, it's a really unique way to support everybody. We're just lucky we're one of the beneficiaries."
Last year, The River received more than $10,500 in donations because of ReMitts.
For perspective, The River's monthly food budget is $16,500.
Volunteers for ReMitts made 1,600 pairs of mittens last year. They sold 1,400 and it was the first time they had a large surplus.
"Every year our goal is to sell what we make," Tupy said. "We try not to stress ourselves with having a goal or committing to a certain number."
Team effort
The Tuesday ReMitts team is like a group of old friends joking around and just having a good time.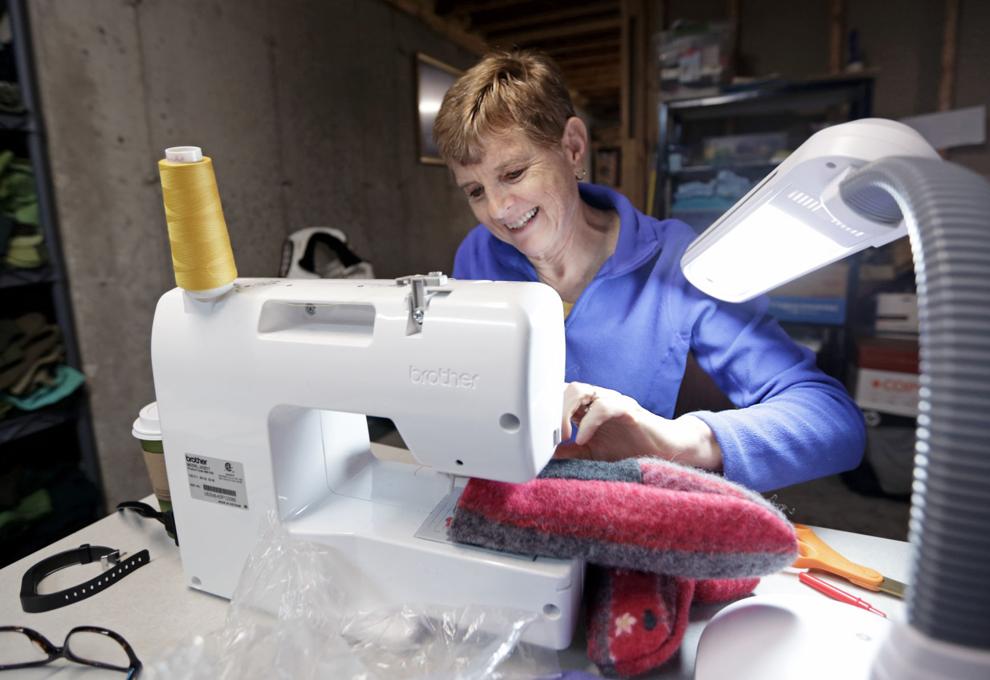 Workdays vary for the group. Sometimes the 9 a.m. to 3 p.m. period is spent just cutting the fabric, while other days they divide into groups where some will cut patterns or sort/assign decorative buttons or sit at machines sewing.
The ReMitts team is a dedicated bunch, even though there isn't a set requirement for volunteering.
No one is committed to anything, so they can come and go as their schedules allow, Tupy said.
There are also a handful of "phantom sewers," people she may never have even met, who contribute to the cause from the comfort of their homes. Even volunteers' husbands chip in by taking the wool sweaters to laundromats and washing them in hot water to shrink and felt them.
Volunteering for the organization also has no age limit. The oldest volunteer is 90; the youngest are grandchildren of volunteers.
ReMitts is limited only by how many mittens the volunteers can make, Tupy said.
Making the mittens is also a relatively easy task for the crew and it gives them the freedom to be creative. The result is a multitude of mittens, each a one-of-a-kind creation.
"I love, love, love when we get a sweater that's full of holes or shrunk so much that it can't be used," Tupy said. "We take that and make it into these mittens … we're taking something old and giving it new life."
Constant need
Not only is it an opportunity to be creative and have fun, but it provides local food pantries with crucial support.
Lord said there isn't a time of year that The River is "most needed" since the need is constant — although, the holiday season tends to bring more awareness to food pantries.
She is also grateful that ReMitts allows donations to be directed to the pantry of a consumer's choosing. Sometimes donations go to The River, or one of the other large pantries, or they go to a smaller community pantry.
Spreading the wealth and "filling the gaps" in pantry support is great since there are so many avenues to fulfill the needs of the community, Lord added.
By suggesting a few local pantries to donate to, ReMitts gives consumers options. However, suggesting a national name like St. Vincent de Paul, even visitors to the city could be familiar with that organization.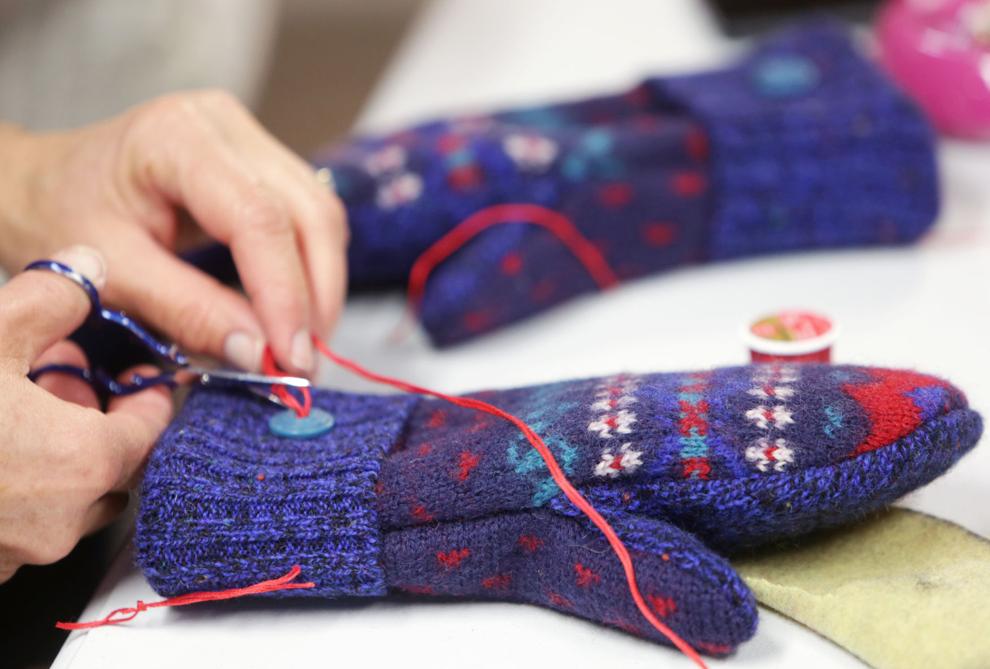 As the years go on, the folks behind ReMitts continue to be amazed by the dedication of the community around their mittens.
Tupy said the ReMitts retail partners are doing "wonderful" things for the organization by allowing them to bring in their wares every holiday season.
With nearly 30 retail spots throughout the area, the mittens sell so well that volunteers have to "shut down" locations one by one and consolidate the remaining inventory as January approaches. Mittens are usually pulled from the stores around the new year.
Mittens move especially quickly when the retail staff talks about them, said Kit-Yin Ling, a ReMitts volunteer.
"When they're advocates, things move so much better," she said. "(The staff) takes ownership of it — they enjoy it."