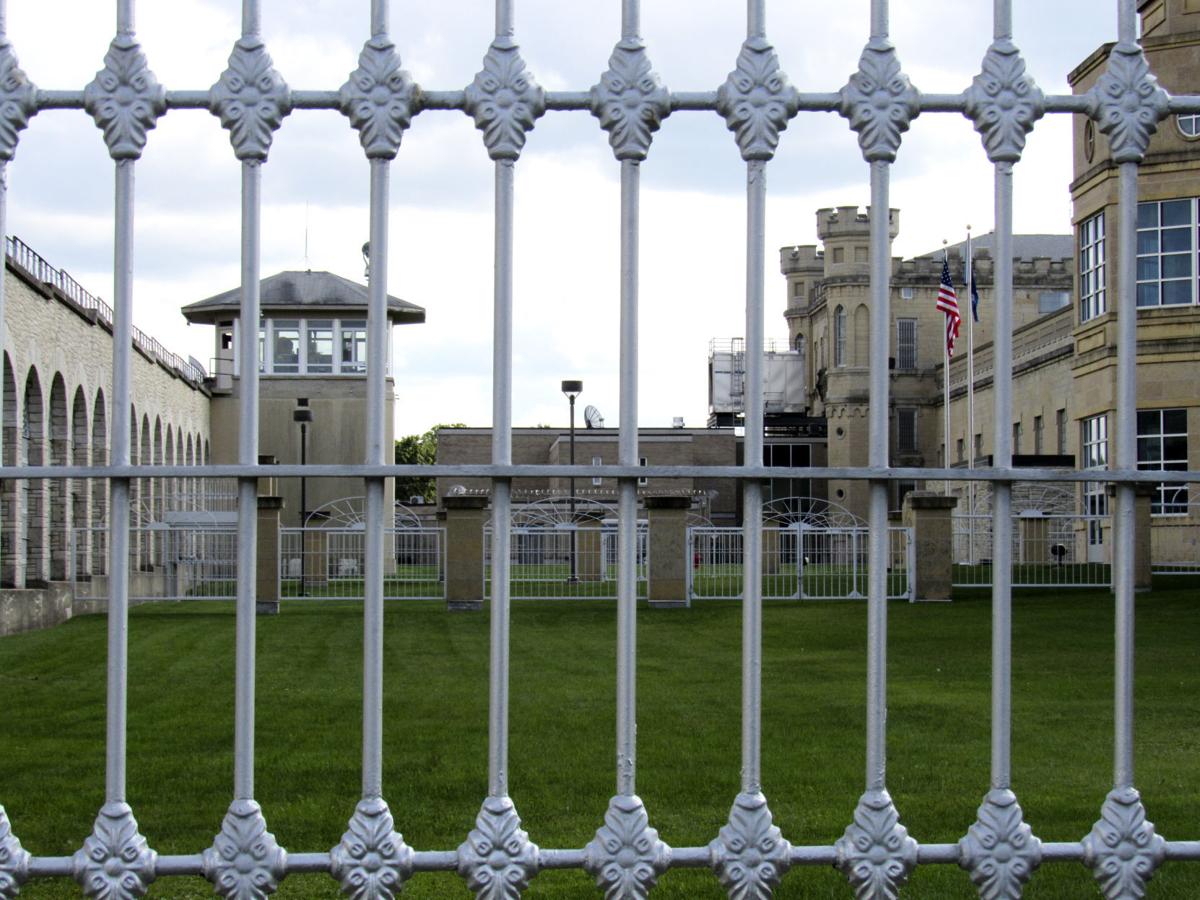 The Wisconsin Department of Corrections is resuming some normal operations, but has a more robust plan for moving ahead with the COVID-19 coronavirus pandemic, including testing all prisoners and staff at its 36 adult facilities.
To prevent potential spread of the virus, DOC is quarantining new prisoners and transfers for 14 days — and testing them for COVID-19 at the end of that period — before introducing them to the general inmate population.
"We are mitigating any type of exposure or spread into the institution," Makda Fessahaye, administrator for the Division of Adult Institutions, said in a Wednesday interview with the Wisconsin State Journal.
DOC is also partway through an initiative to test the entirety of its staff and inmate population in all adult facilities. With the help of the National Guard, more than 7,000 inmates had been tested as of Friday, DOC spokeswoman Anna Neal said. That's nearly one-third of DOC's total adult inmate population, which was 21,800 also as of Friday.
The initiative, which started at the beginning of May, also marks the first time that DOC is testing its staff for COVID-19. Before, the department relied on its employees to get tested on their own. Now the National Guard is testing all DOC staff, who then self-report results to DOC. A total of 57 DOC employees had reported testing positive as of Wednesday.
Fessahaye said it was important for DOC to start mass testing "to be responsible and transparent in how we are managing COVID-19 within the correctional facilities."
Outbreak at Waupun
So far, the mass testing has revealed a massive outbreak of 225 coronavirus cases in prisoners at Waupun Correctional Institution.
At the time of testing, the "greater majority" of those inmates were asymptomatic, Fessahaye said. But she noted that prisoners at Waupun could still develop symptoms in the next few days.
Though it is a large number of cases, Fessahaye said they have been isolated to one cell hall of the institution. She said the outbreak was not because Waupun handled the coronavirus emergency worse than other prisons.
"I think that Waupun Correctional has done everything in their power to try to prevent it, but just like in the community, there are times in which there might be spread," Fessahaye said.
Fessahaye would not go into detail about whether the prisoners who tested positive at Waupun had mild or severe cases because of privacy laws. She also declined to say whether any individuals have been hospitalized.
"Our health care staff are monitoring them and ensuring that their symptoms don't worsen if they have symptoms or if they are asymptomatic that they don't become symptomatic," Fessahaye said. "They are receiving excellent care from our health care professionals on a 24-hour basis."
As of Wednesday, no inmates had died from COVID-19, Fessahaye confirmed.
"I'm going to pray that we do not" have any deaths, Fessahaye said. "So far we have been successful in our ability to treat the individuals in our care."
Of DOC's 259 total positive cases, 43 prisoners have recovered.
Other prisons
In the other 11 facilities where widespread testing has been completed, few or no cases of COVID-19 were found among inmates, though some test results were pending.
Three of those institutions had inmates with COVID-19: Felmers O. Chaney Correctional Center had 18 cases, Marshall E. Sherrer Correctional Center had five cases and the Milwaukee Secure Detention Facility had one case. The other eight institutions that had undergone mass testing had no positive cases as of Wednesday.
Two other prisons, Columbia Correctional Institution and Oshkosh Correctional Institution, had positive cases that were found before the mass testing initiative — Columbia with two cases and Oshkosh with eight. Such testing of symptomatic inmates will continue, and DOC may move up the timeline for National Guard testing if they suspect an outbreak at a prison.
Fessahaye said she couldn't give a definitive timeline for when testing of all the prisons would be completed because DOC needs help from the National Guard to do the tests. She said the guard is "stretched thin" right now as it is being called into Wisconsin communities, including Madison, to contain protests of George Floyd's death.
"We are moving as quickly as possible," Fessahaye said.
Why the delay?
Inmate advocacy groups were critical of DOC for its initial lack of testing. By May 7, DOC had only tested around 150 inmates.
"That is just way too few," American Civil Liberties Union staff attorney Tim Muth said at the time.
Fessahaye said the lag in ramping up testing was due to tests not yet being widely available in the community.
"Just as hospitals and health care providers were being very judicious in how they tested and who they tested, we were following those same community standards on who we should be testing and for what reasons," Fessahaye said.
The new testing initiative was made possible in large part because of the assistance from the National Guard.
Risk has increased
Fessahaye said getting a better picture of where the virus has taken hold in Wisconsin prisons is even more important now as Wisconsin businesses start to open up.
"As the communities are opening up, our staff members are … out and about in the community," Fessahaye said. "So the risk of exposure has greatly increased. And those individuals, our staff members, are the ones that bring (the virus) into the institution."
DOC screens all staff with a temperature check and health questions before they are allowed to enter a facility.
But despite frustration from inmates about the danger guards could be putting them in, DOC is still not requiring all of its staff to wear masks, even just cloth masks. As of May 11, all DOC staff had received three cloth face masks, Fessahaye said. But they are not always required to wear them.
Fessahaye said DOC has been requiring masks for staff in certain posts and positions, including those who work in the quarantine areas, transportation and food service. Those who have had close contact with inmates exposed to the virus or potential exposure out in the community are also required to wear masks.
Swan said it doesn't make any sense to have inmates wear masks but not DOC staff, because that essentially leaves the inmates with no protection from guards who may be infected. The CDC has said the primary purpose of wearing a mask is to protect others.
Damani Nantambu, an inmate at Columbia Correctional Institution, said Wednesday that for months none of the guards or prison staff that he interacts with on a day-to-day basis wear masks.
Nantambu is extra worried because he has several pre-existing conditions that make him vulnerable to COVID-19, including high blood pressure, respiratory issues and a cyst on his kidney. He said he doesn't think guards care about protecting him.
"Our lives don't matter," Nantambu said.
But Fessahaye said DOC has taken many other measures to protect inmates, including releasing more than 1,600 inmates, giving prisoners masks, enhancing cleaning efforts, locking down prisons with positive cases, quarantining individuals who have been exposed to COVID-19, suspending work release and implementing social distancing wherever possible.
"We take mitigating the risk of spread and exposure at the correctional facilities very seriously," she said.
Concerned about COVID-19?
Sign up now to get the most recent coronavirus headlines and other important local and national news sent to your email inbox daily.