The pants hems, dress alterations and zipper replacements, along with a daily banter that switches between English and Japanese, are coming to an end at the corner of State and West Dayton streets.
Mary's Tailoring, a shop founded by Mary Toki and with a customer list that is a demographic and economic cross-section of the city, will close next week after a three-decade run and miles of colorful thread.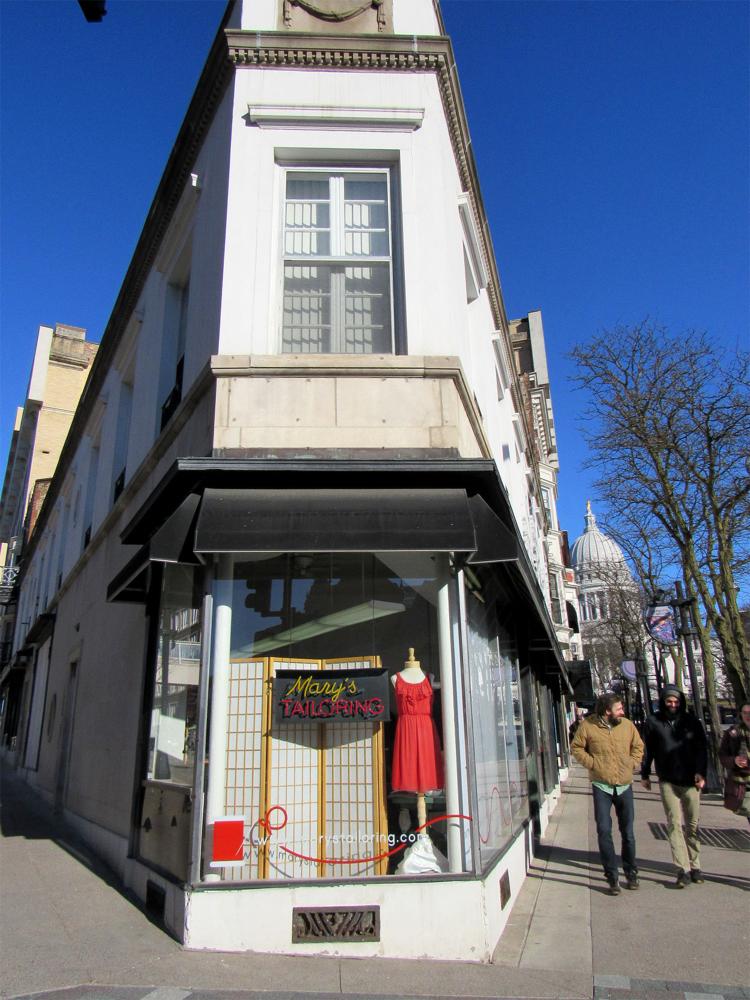 Mariko Narita, who took over the business following the death in 2012 of her mother, Shoko Narita, has announced that she will close the shop on Feb. 24. Ayumi King, the business' chief designer who has worked at Mary's for the past 17 years, wants to reopen the business in another Downtown location but has not yet found a suitable site.
"I've been emotional as we get to the end," said Narita, 47, who plans to pursue other interests. "I've really enjoyed the relationships with the customers, and I know I'll miss this."
The shop is tiny, with just over 200 square feet of space, but has one of the most visible spots on State Street, across from the Overture Center. A red dress and neon sign in the front window advertise the business but most of the windows are covered in a thin, white curtain that shields passers-by from the detailed work being done on the other side of the glass by Narita and King.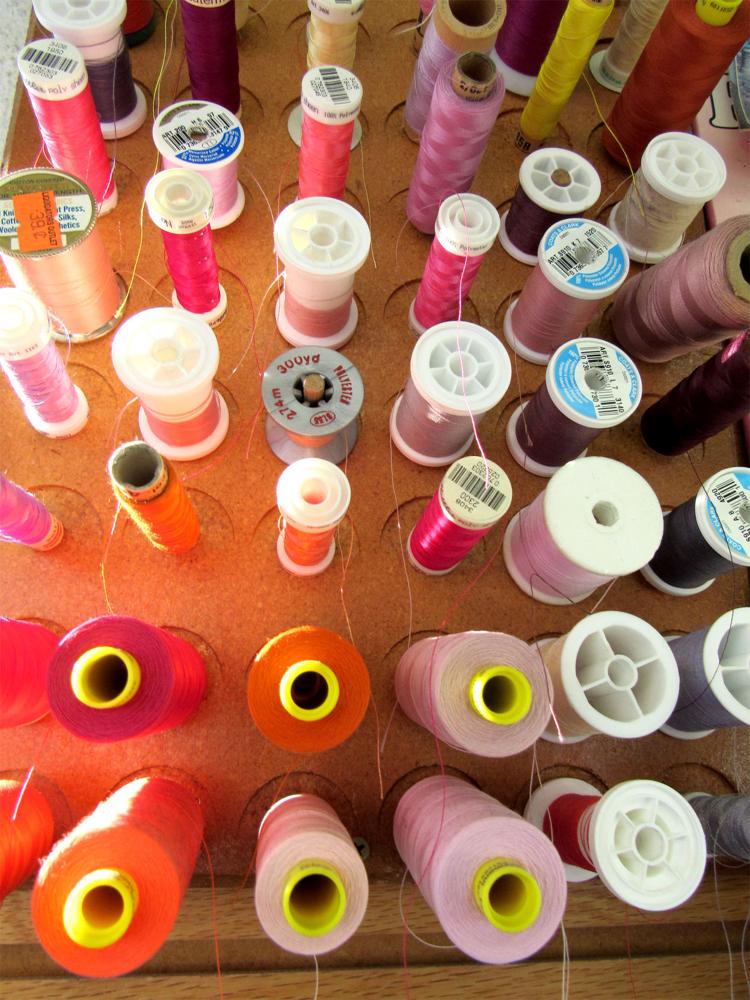 The interior includes a three-sided mirror, small counter, a pair of dressing rooms, sewing machines made in Sweden, Japan and the U.S., and stacks, piles and racks of clothing, some ready for pickup, others waiting in queue. There are awards from Madison Magazine for best tailor shop, Japanese knick-knacks and a framed photo of Shoko Narita, who had battled cancer for 31 years prior to her death at the age of 71.
Bill Cox, who has owned the building since 2000 and has had a neighboring key and trophy business for over 35 years, said he has leased the tailor shop space at 132 State St. for what will be a second location for Red Square Flowers. The floral shop was founded in Fitchburg in 2013 by Alina Poletskova, who then moved the shop to 333 W. Mifflin St. in 2015.
Cox said he initially wanted to offer a lease to King but the talks never materialized because King wasn't sure if she wanted to continue the business. That led to an agreement with Poletskova, who plans to open by June, Cox said.
"They've been great (tenants). They always pay their rent, they're quiet and very good people," Cox said of Mary's Tailoring. "I felt bad that they initially turned (the lease) down. I gave them every opportunity."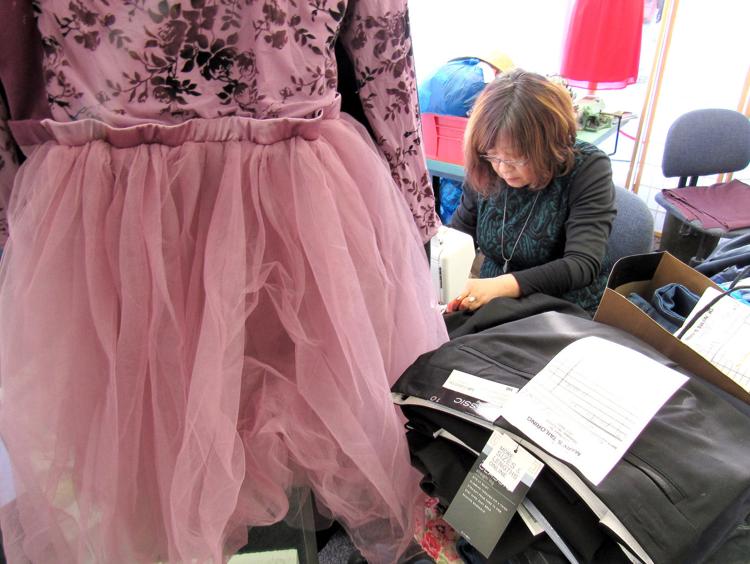 King, 60, and her husband, Wilkins King, said had they chose to stay at the current location, they would not have been able to afford the estimated $20,000 to $30,000 in improvements that are needed for the space. It's unclear when and where the Kings will reopen.
"I prefer Downtown because most customers are from the area," said Ayumi King, who also makes custom-ordered dresses. "Many customers are asking me where I'm gong to be."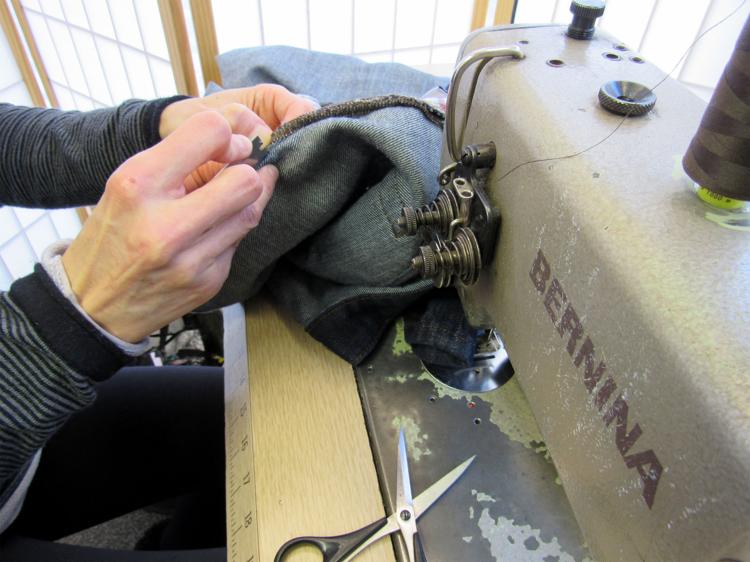 The tailor shop's roots can be traced to the closing in 1984 of Martin's, a men's clothing store at 427 State St., where Mary Toki was the head of the tailoring department. Mary's Tailoring was initially located on West Dayton Street before moving to Capitol Square and ultimately to State Street.
The Toki name is well known in Madison. Mary Toki's husband, Akira Toki, was a decorated World War II veteran who farmed in the Madison area and later was an active volunteer at the Veterans Hospital. Toki Middle School was named in his honor in 1993. He died at the age of 96 in 2012, and she died two years later.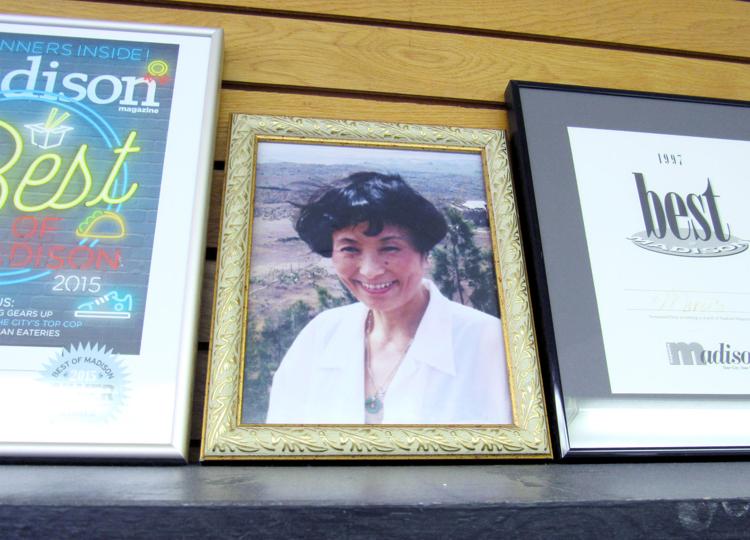 Over the years, Mary's Tailoring customers have included state lawmakers, at least one state Supreme Court justice, CEOs, business owners and other Downtown residents. Henry Aschauer, 29, has been a customer for four years and owns Roast Public House and Forage Kitchen, both on State Street.
"It's a good neighborhood institution, for sure," Aschauer said.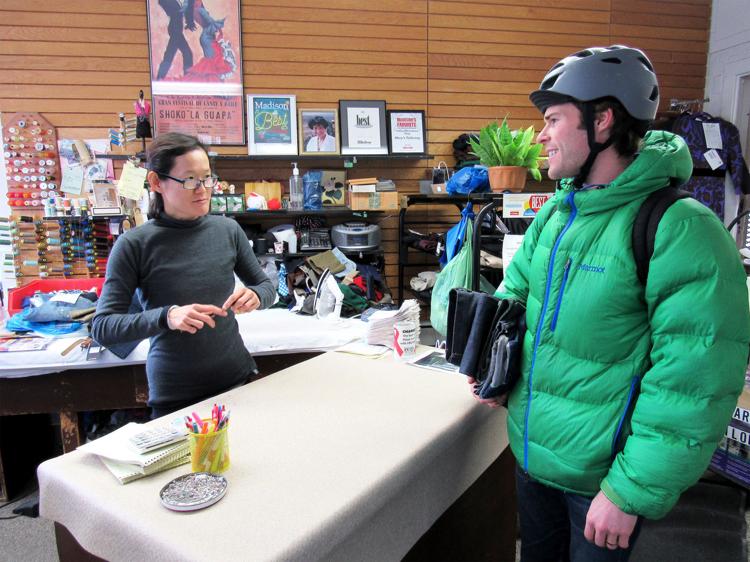 The shop has also had a front row to the construction of the Overture Center, the redevelopment of the block across the street, Act 10 protests, Halloween celebrations and Ironman competitions. A boutique hotel is planned a few doors away, while more residents continue to move to Downtown with the construction of more apartment buildings.
The closing marks the end of an era and the loss of a piece of retail history on a street in constant flux.
It's also the first time the business has had to turn away customers knowing the closing of the shop is nearing.
"With this kind of business the work is never-ending," Ayumi King said. "That's why it's weird that we have to stop."