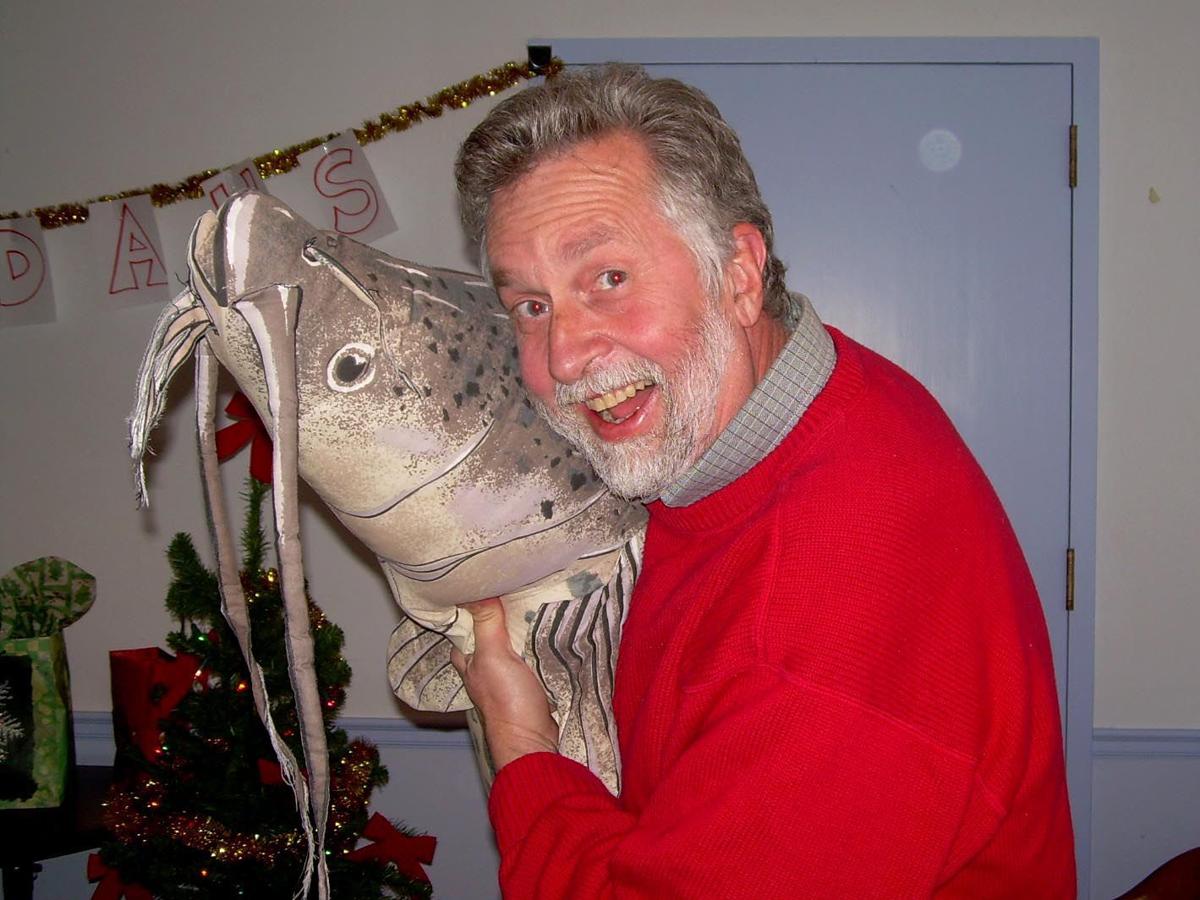 The man who died Monday after being swept away in a flash flood caused by torrential rains has been identified as a longtime employee of the Wisconsin Historical Society and the state's first historic preservation architect.
The Dane County Medical Examiner's Office said James A. "Jim" Sewell, 70, drowned after the vehicle he was driving got stuck in a drainage ditch that runs through Norman Clayton Park and Greentree-Chapel Hill Park on Madison's Southwest Side shortly after 9 p.m.
Authorities found his body Tuesday about 500 yards west of where his sport utility vehicle crashed near Chapel Hill and Piping Rock roads.
Sewell, of Madison, worked for the State Historic Preservation Office from 1976 to 2010. He was the office's first historic preservation architect, said Jim Draeger, state historic preservation officer.
Sewell had two daughters, Debbie Sewell, 40, and Diane Sing, 38, and two grandchildren, along with two stepsons and a step-grandchild, said Lucy Mathiak, who married Sewell in 2002.
"He was really into family. There was nothing he loved more than to be at the center of a family gathering or celebration," she said. "He had a big personality. It's surreal."
On Wednesday evening, a weekly family tradition of grabbing dinner at the Great Dane Pub & Brewing Co. in Fitchburg took on a somber note, Sing said.
A glass of wine was ordered and set in the middle of the table to honor her father, she said.
"He was a really giving person. We're all going to really miss him," she said.
In his role at the Historical Society, Sewell worked on hundreds of historic preservation projects, including Taliesin in Spring Green, designed by Frank Lloyd Wright.
When restoration work on Taliesin was underway in 2004, Sewell told the Wisconsin State Journal it was not surprising there were conflicting views on whether the changes were saving or wrecking the historic house.
"I've been dealing with the place for 25 years and I know that if you have a dozen people from Taliesin in a room, you'll have two dozen opinions on what should be done," Sewell said that year.
Draeger, who worked with Sewell for 23 years, said he was "instrumental in the establishment of processes, rules, guidelines and instructional materials that are the backbone of our work today."
"He was humorous and quite a prankster," Draeger said. "He was the kind of guy who always had a twinkle in his eye whenever you saw him and always had this kind of 'I'm up to something' smirk on his face."
Sewell would circulate work memos with customized cover sheets, including a picture of Richard Nixon saying "I shall not lie" and the 1960s comic character "Mr. Natural" with a witty comment in a colorized speech bubble, Draeger said.
Mathiak, 63, agreed that Sewell had an affinity for pranks, recalling how he taught her how to hide a color-dying pellet for Easter eggs in a faucet to surprise unsuspecting hand-washers.
After leaving the state agency, Sewell started a consulting business, James A. Sewell Preservation Services, to advise owners and developers on historic properties.
Additionally, Sewell served on area boards, including the Landmarks Commissions in Madison and Fitchburg, the board of directors for the Madison Trust for Historic Preservation, and the Wisconsin State Capitol and Executive Residence Board.
Outside of his historic preservation work, Mathiak said Sewell was very involved in All Saints Lutheran Church in Fitchburg, mowing the lawn and assisting the choir.
Sing said he also had a passion for cycling, including on trips to Arizona and Utah, and gardening.
On Monday night, Matt Phair and his wife, Connie, were biking around the neighborhood during a lull in the rain to survey the damage when they saw Sewell's stranded vehicle.
When Sewell got out of the vehicle, he slipped. Matt Phair, a Madison City Council member, and another unidentified bystander grabbed Sewell, but the force of the water made it difficult for them to hold their grip, and Sewell slipped away.
The Phairs joined family members at the weekly meal Wednesday night to honor Sewell, Sing said.
Historic rains Monday afternoon into Tuesday swamped the western half of Dane County, flooding homes and businesses, washing out roads and bridges, and stranding drivers. Sewell's was the lone death from the storm.
"He just loved life," Sing said. "He had a very, very big personality."