Some 60 voices, accompanied by two acoustic guitars and a harmonica, rose up in song Monday afternoon, filling the walls of a tiny 150-year-old synagogue Downtown.
The voices sang of peace to honor fallen soldiers during a peace rally hosted by an organization of military veterans and allies as an alternative way to celebrate Memorial Day.
"I'm gonna lay down my sword and shield, down by the riverside," attendees belted out, led by local band Old Cool. "I ain't gonna study war no more, ain't gonna study war no more."
As Old Cool lead singer Sandy Nowak performed the next song about ending war and being set free through peace, Mayor Satya Rhodes-Conway, who was sitting among those gathered in the Gates of Heaven synagogue, closed her eyes and smiled as she listened.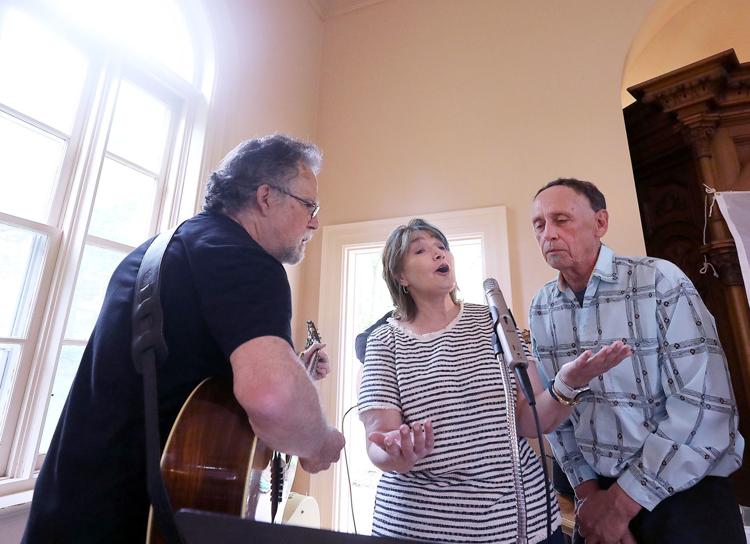 The rally — organized annually by the Madison chapter of Veterans for Peace, a nonprofit that advocates for peace by explaining the costs of war — featured folk music, bagpipes, a speech by state Rep. Melissa Sargent, D-Madison, and a carnation-placing ceremony.
"We must remember that today we are honoring, but we also would be remiss if we did not take time to reflect … on the moral injustices of war," Sargent said, adding that the cost of war encompasses more than the loss of those killed.
With lost loved ones, post-traumatic stress disorder, civilians who are impacted and injuries that continue after wars are over, Sargent said, too many people have had their lives torn apart by war.
David Giffey, a Veterans for Peace Chapter 25 member and the emcee of the event, said the organization's ultimate goal is the abolition of all wars. Americans can still love their country while being advocates for the peace movement, he said.
"Peace is patriotic," Giffey said.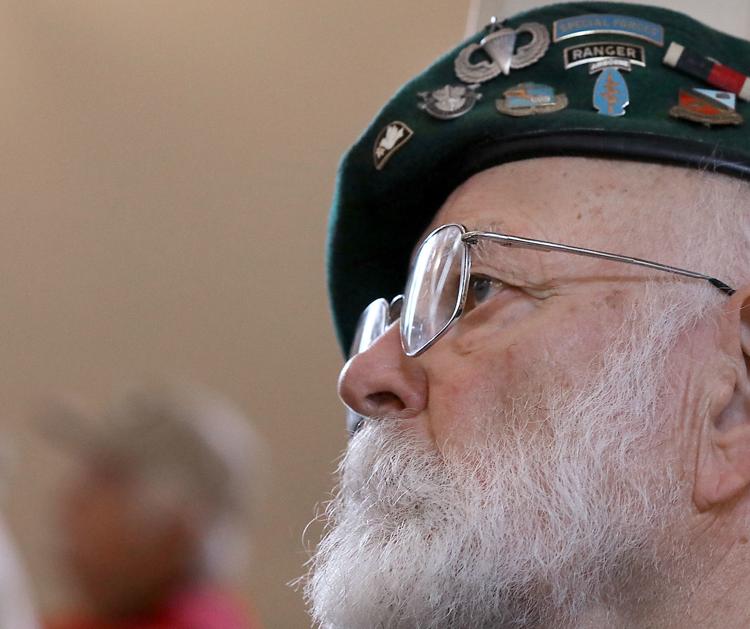 Sargent said those who have lost their lives cannot be brought back. But peace could be achieved in the future, she said, even if it seems like a "huge mountain" to climb.
She called on attendees to lift each other up, and take small steps toward peace every day, such as supporting veterans or removing divisions between people.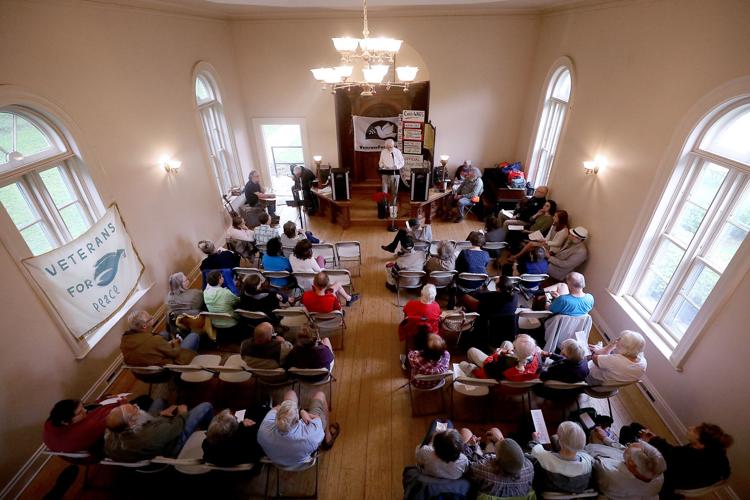 Giffey also recognized high school students who won scholarships for essays written about why "war is not the answer." He said Veterans for Peace received 30 essays from six schools this year.
One of the scholarship recipients, Baraboo High School student Ashley Cornwell, read a portion of her winning essay in which she explained that the way to solve conflicts is through listening to others' perspectives, engaging in purposeful debate, having empathy and compromising. Cornwell hopes to one day become a United Nations ambassador.
To end the event, attendees walked outside of the synagogue to place red carnations on the Abraham Lincoln Brigade marker as a light rain fell from gloomy skies.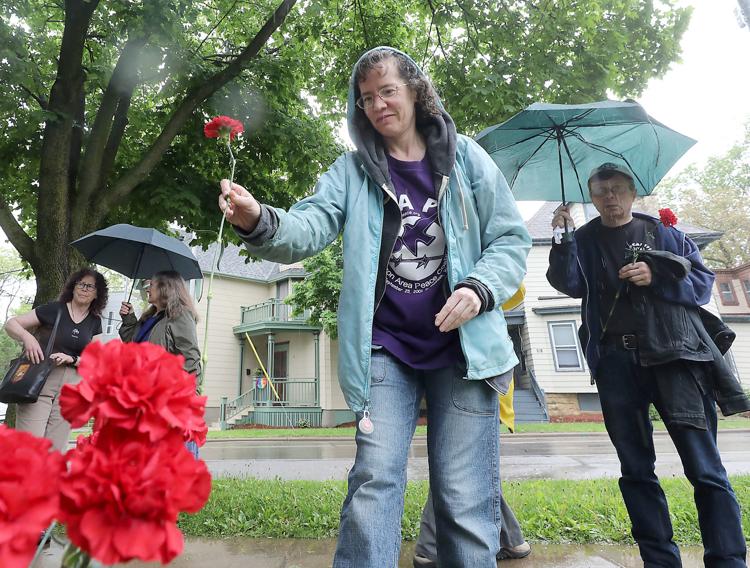 Sean Michael Dargan stood nearby playing bagpipes, a sound Giffey said was fitting for Memorial Day because it is "sobering and beautiful all at once."
Sargent echoed the bittersweet mood of the holiday.
"I know that today is not a day for a picnic and another beer. … It's a somber day, but it's also a new day," Sargent said.
"It's a day to dream. It's a day to believe and to know that together we will pave a path to peace and a path to a better tomorrow."