Madison police on Tuesday showed off a new technique for subduing uncooperative or violent suspects that they say could reduce injuries to suspects and officers and takes advantage of the availability of backup.
The department has faced criticism in recent years over a pair of caught-on-camera use-of-force incidents involving black suspects — including one in June that is now the subject of a $2.8 million claim against the city — and a string of fatal police shootings.
Acting Police Chief Vic Wahl said the training the department learned from the St. Paul, Minnesota, Police Department isn't in response to the June 3 detention of a 17-year-old boy who was having a mental health crisis, but it could address some of the recommendations in a recent report by a citizens police oversight group.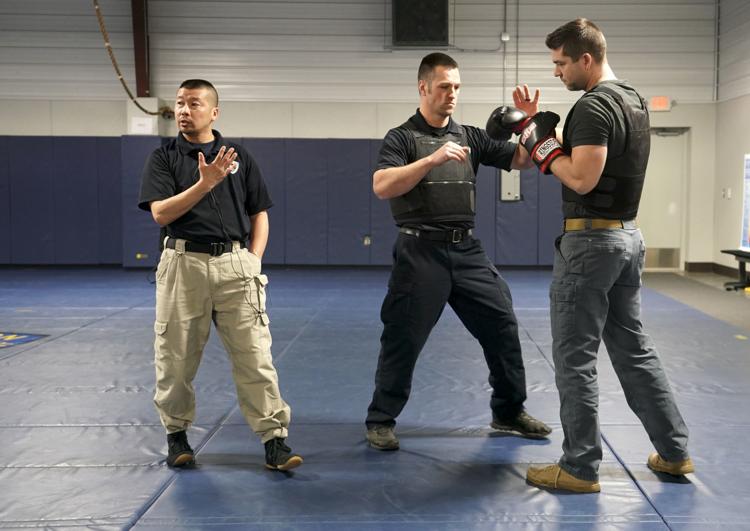 "I don't want to connect this training to one particular incident," Wahl said, "but certainly that incident along with others informed what our decision-making was and our desire to look for ways to do things better."
The tactic involves two officers cooperating to take down an uncooperative suspect — one by taking control of the suspect's upper body while the other grabs the person's legs. The person is then eased onto his back and turned onto his stomach, when officers pull out each arm in turn to ensure he's not carrying a weapon and to apply handcuffs.
The department's use-of-force coordinator, Sgt. Kimba Tieu, said most of the tactics included in state-mandated officer training are for officers to use when responding alone to a call, and those tactics can backfire when being used by multiple officers on one suspect.
"This works when you have ... resources to apply it," he said of the new tactic. "We don't want to have issues where we're working at cross purposes."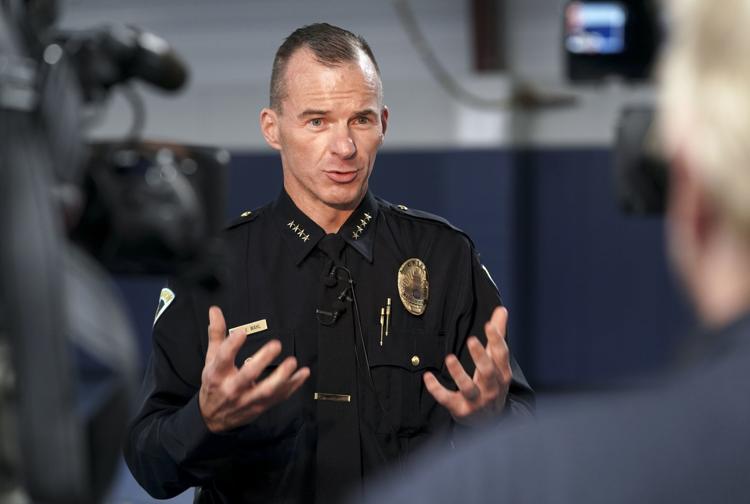 Tieu said the tactic allows officers to take more time subduing a suspect to ensure no one gets hurt. It is not for use when suspects are known to be armed.
You have free articles remaining.
Thanks for visiting our newly updated site!
njoy unlimited articles FREE for a limited time by signing up or logging in. No credit card required.
Local police critics pushed for the consultant's report after a string of fatal police shootings by Madison police officers stretching back to November 2012.
Officers were not found to be at fault in any of the cases, but the city's insurer has settled civil rights lawsuits by families of two of those killed for a total of $5.65 million. The city did not admit guilt in either case.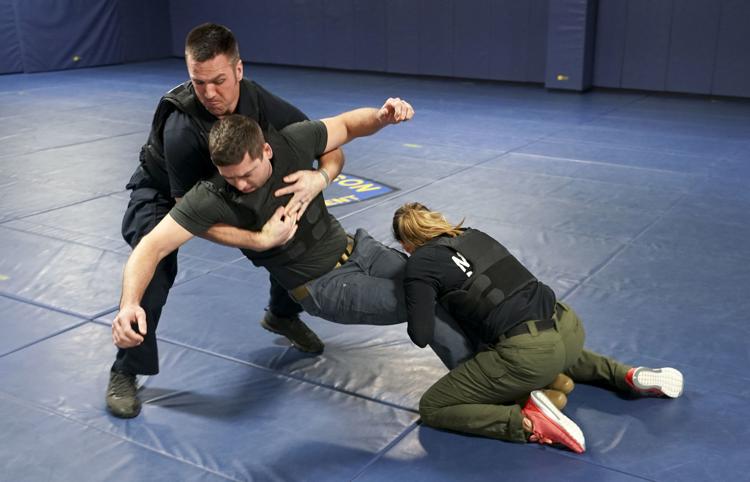 In the June 3 incident, a teen who had been struggling with and spitting on officers was subdued when an officer delivered blows to his head. Earlier in the day, the teen had been sent home from West High School after threatening staff, and once there threatened his foster father, a workman and police, according to police reports.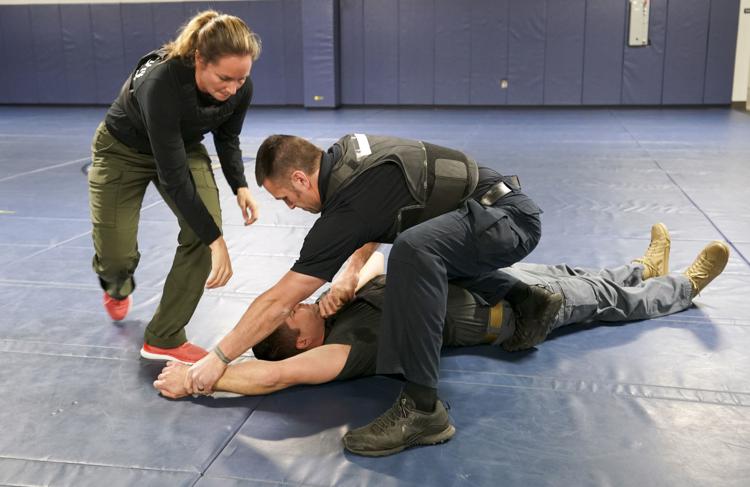 An external review found Madison police actions "legally justifiable" but also said officers missed opportunities that might have led to a better outcome.
Lawyers for the boy and his mother in September filed a notice of claim against the city of Madison, the Madison Police Department and four officers. The three-page notice is the legally required precursor to a lawsuit, should the city reject the claim.
The department's most recent crop of recruits was the first class to learn the new training, and Wahl said about 75% of existing officers now have received it.