Having so far failed to hire Madison's first independent police monitor, Madison's new Police Civilian Oversight Board voted Thursday to recommend that the City Council effectively use some of the money that had been budgeted for the monitor to provide the board's leader with a onetime $20,000 honorarium — more than the salary for City Council members.
Board members have also discussed recommending that all "active" members of the 13-member board receive honorariums of either $3,000 or $5,000 but tabled that over concerns from the city attorney that doing so could run afoul of city ethics rules.
During sometimes contentious meetings of the board on Thursday and the board's executive subcommittee on Nov. 10, chair Keetra Burnette and supporters of the honorarium portrayed it as payment for the many hours of work Burnette has spent getting the board up and running and preparing for the monitor's hire, including staffing the board in the absence of the monitor. The honorariums were proposed by vice chair Shadayra Kilfoy-Flores.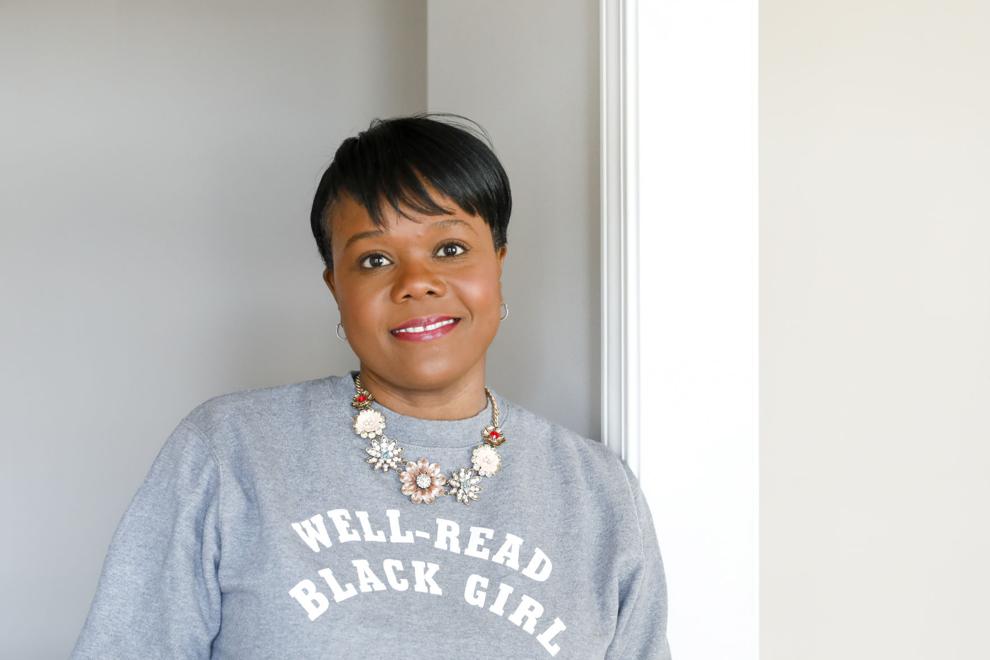 Burnette on Nov. 10 described the "significant number of hours that no one was aware anyone was going to have to put in but that I put in behind the scenes to get this board lifted off the ground." The value of that time, she said, was worth "a hell of a lot more than $10,000," referring to what was at that point the proposed honorarium.
The oversight board was created in September 2020 as one of 146 recommendations in a generally positive outside review of the Police Department completed in December 2017. Under the ordinance that created it, the board hires and oversees the monitor.
The board held its first meeting on Nov. 30, 2020, and is one of only three of Madison's approximately 80 citizen boards, committees, commissions or other unelected citizens groups to receive compensation, with members drawing $100 per month, plus an extra $25 if they're on the board's executive committee. Reimbursement for child care during meetings is also available.
The other two groups that receive stipends, both required by state law, according to city finance director David Schmiedicke, are the Board of Review and Board of Public Works. Members of the first receive $20 per meeting, while those serving on the second get $100 per year.
Schmiedicke said the city's review of similar police oversight boards in the United States found that about half provide members with stipends.
Madison is one of several cities nationwide that in recent years have created independent police monitor positions and associated boards, although Madison's board has no ability to hire, fire or discipline police — responsibilities that under state law are reserved for citizen boards known as police and fire commissions.
Kilfoy-Flores said at this month's board and executive committee meetings that Alds. Yannette Figueroa Cole and Nikki Conklin were open to sponsoring a resolution before the council to approve an honorarium for Burnette. Figueroa Cole did not respond to requests for comment. Conklin did not respond to an email and when reached by phone said "no comment" before the Wisconsin State Journal could ask her about the honorarium. Then the line went dead.
Pay for City Council members is currently $14,133 each for 2021, with the vice president making $15,304 and the president $17,262.
Mayor Satya Rhodes-Conway's office did not respond when asked if the mayor supported honorariums for the board. Under Kilfoy-Flores' proposal, she as vice chair would receive $5,000 and nine "active" members of the board would receive $3,000 each.
Council President Syed Abbas acknowledged that the council's office has been understaffed over the past year but said it has made providing the oversight board with administrative assistance a priority. He declined to take a position on the honorariums pending introduction of any resolution calling for them.
Discussion of honorariums for other oversight board members was on the board's Thursday agenda, but on the advice of city attorney Mike Haas, members voted to take no action on the issue.
Haas said the city's ethics code "prohibits city officials from using their office to obtain financial gain or anything of value for their private benefit."
"That is the relevant provision, but this is not to say that a board vote to support additional stipends would have necessarily constituted a violation of the Ethics Code," he said.
Burnette, who recused herself from the vote on an honorarium for the chair, and Kilfoy-Flores did not respond to messages seeking comment about whether they intended to pursue honorariums for the rest of the board.
While the board recommended the honorarium for Burnette on a 7-0 vote, with two abstentions, it was clear the topic generated strong feelings.
Member Isadore Knox Jr. — a retired government employee who said he's been a longtime member of local citizens boards and wasn't paid for his time — said he didn't think citizens would appreciate the board paying itself more than what it already gets.
"That is something from the taxpayers' end that's totally inappropriate," he said during the Nov. 10 meeting. "I appreciate everything that everyone's done here and certainly Keetra is deserving of it, but we serve on this board because we chose to serve on this board."
Member Ananda Deacon called that perspective "terribly ableist and misogynistic." Questioning child care subsidies, for example, echoes complaints about student debt relief, she said, "like the rationale that, 'I suffered, so you should all suffer as well.'"
"As people of color, I think we are trained to accept that our labor will be unpaid," she said, "and that going above and beyond is expected of us."